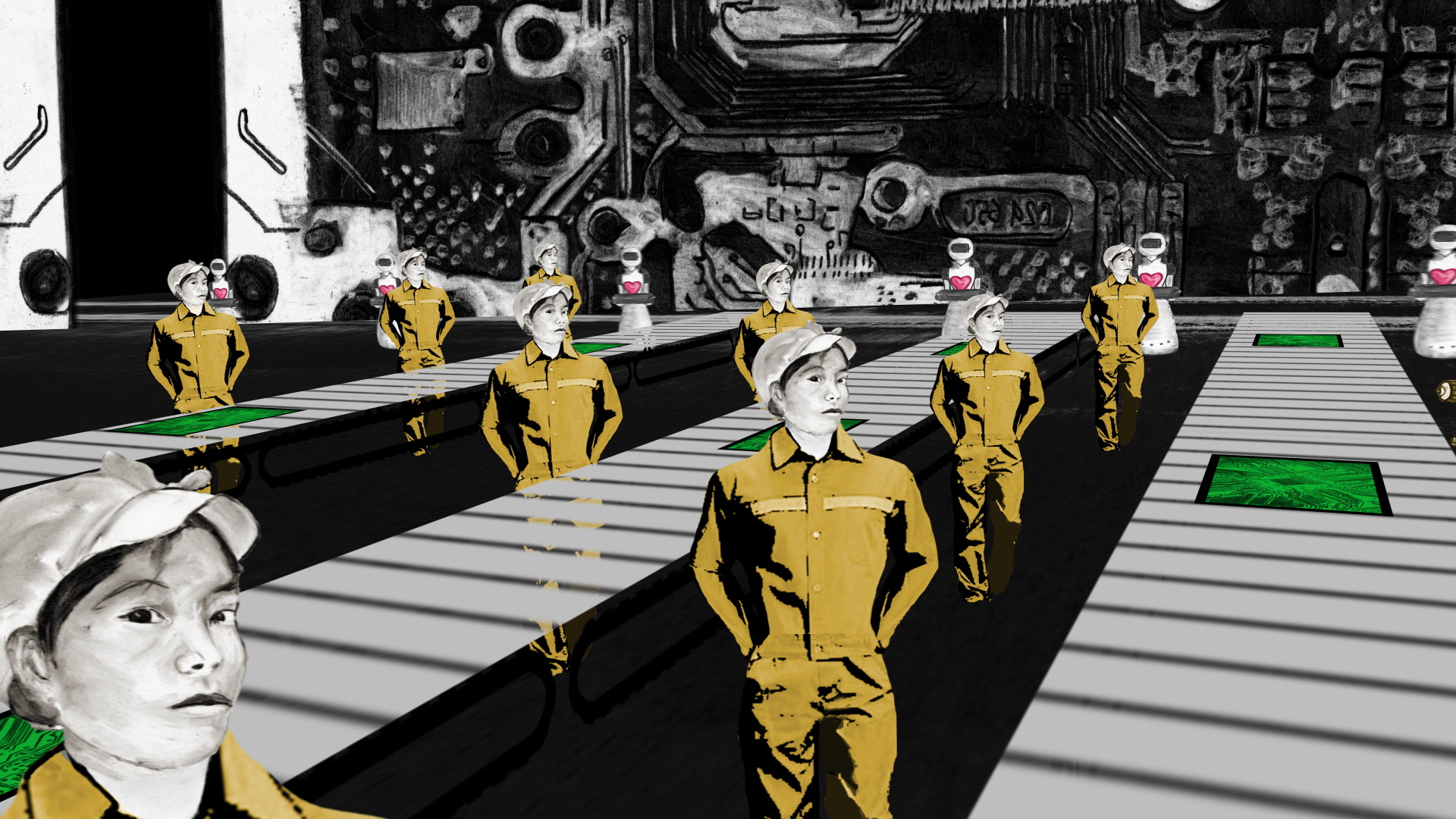 OVID's January Releases: Films by Alain Resnais, the Lupita Nyong'o Recommended Doc "Softie" & More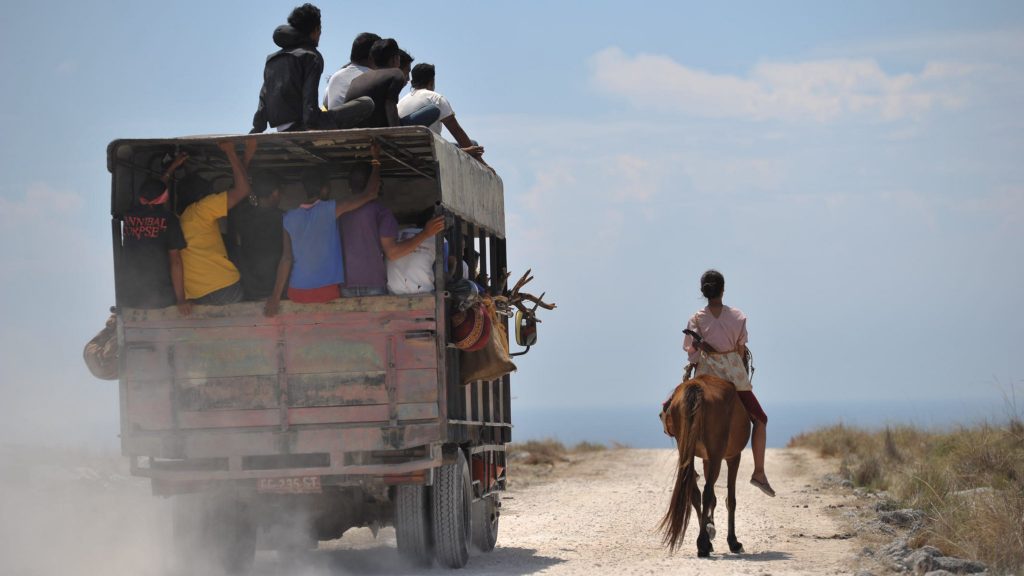 Friday, January 22nd
Marlina the Murderer in Four Acts
Directed by Mouly Surya; Starring Marsha Timothy
Icarus Films | Feature | Indonesia | 2017
In the deserted hills of an Indonesian island, Marlina (Marsha Timothy), a young widow, is attacked and robbed of all her livestock by a gang of seven bandits. She then defends herself, setting out on a journey to find justice, empowerment, retribution and redemption. But the road is long, especially when she begins to be haunted by the ghost of her victim. A stunning Scope western set to a Morricone-inspired score, this unique tale of female cinematic revenge takes no prisoners.
"An unwavering slow burn… Ms. Surya gives Marlina a stark, steady, captivating look that keeps you engaged." —Manohla Dargis, The New York Times
"Austere yet stylish… The bottom line: kicks ass." —Boyd van Hoeij, The Hollywood Reporter
"At once tightly controlled and simmering with righteous fury, [Marlina] is a gorgeously lensed, atmospherically scored and moves inexorably toward a gratifying payoff." —Maggie Lee, Variety
Cannes International Film Festival 2017
Toronto International Film Festival 2017
Best Actress, Sitges International Film Festival 2017
---
Papicha
Directed by Mounia Meddour
Distrib Films | Feature | France/Algeria | 2019
Set in Algeria in the 1990's, Nedjma (Lyna Khoudri, The French Dispatch), is an 18 year-old student passionate about fashion design who refuses to let the tragic events of the Algerian Civil War keep her from experiencing a normal life and going out at night with her friends. As the social climate becomes more conservative, she rejects the new bans set by the radicals and decides to fight for her independence by putting on a fashion show.
"The emotions are there in every claustrophobic camera angle, in thriller-tinged scenes that show female self-expression being denied and muffled both by enemies and so-called friends." —Screen International
"Harrowing." —Hollywood Reporter
"Bursting with energy." —Variety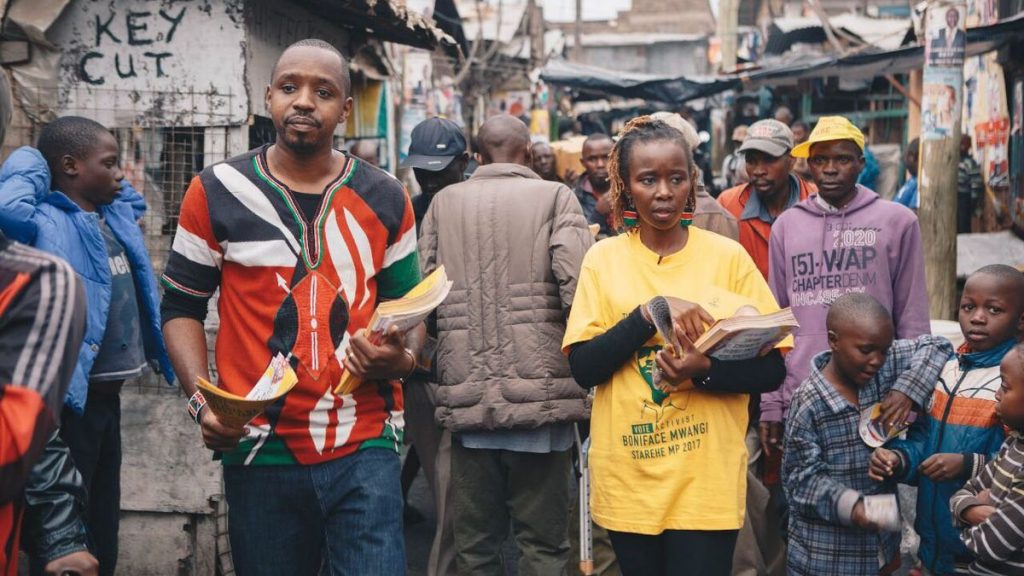 Friday, January 29th
And So Angels Die
Directed by Moussa Sene Absa
California Newsreel | Documentary | Senegal | 2001
Moussa Sene Absa's latest work pushes the formal boundaries of African cinema to explore the complex interplay of history and psychology in contemporary Africa. Intensely personal and at the same time deeply political, And So Angels Die (Ainsi meurent les anges) combines the elegiac lyricism of his Ça twiste à Poponguine with the acerbic social critique of Tableau Ferraille. What is perhaps most surprising is that this creative freedom was won precisely by working within the constraints of new low-budget video technology. Appearing the same year as Karmen Geï and Faat Kine, it attests to the continuing vitality of Senegalese filmmaking as it propels African cinema in boldly innovative directions.
---
Softie
Directed by Sam Soko
Icarus Films | Documentary | USA | 2020
Boniface "Softie" Mwangi uses his teeth to pry the lid off a toddler's sippy cup while carrying on a phone conversation about an upcoming demonstration. "I think it's good for us to get arrested," he says. A few minutes later, Softie, a photo-journalist and anti-corruption activist, heads out the door. "Where are you going?" one of his kids ask. "To topple the government," he replies.
Softie made his name with a series of harrowing photos of the violence that followed the 2007 Kenyan elections. A decade later, after years of organizing, arrests, and police beatings, he decides to run for office, telling his wife, Njeri, about his decision on camera, with a hesitant laugh.
On the campaign trail in his inner-city district, Softie comes up against corruption and the expectation that candidates will hand out money and favors. One woman calls him a "broke idiot" when he refuses to bribe her for her vote. Meanwhile, he and his family receive death threats, forcing Njeri and the children to seek asylum in the US.
SOFTIE is the portrait of a committed activist, but it's also about politics, family and what it means to be Kenyan. And it's a gripping campaign film too. Director Sam Soko followed Softie for five years, as Softie's activism tests their marriage and his ability to be present for their kids. Is winning worth any price?
"Softie the documentary really moved me. If you believe in governments for the people, by the people and of the people, this film is for you!" —Lupita Nyong'o (author, actor, activist)
"A marvel of narrative storytelling." —Filmmaker Magazine
"The global crisis has, in some ways, made the film's message even more urgent and relevant, connected to a global, though also intensely local, struggle." —Africa is a Country
Jury Prize, Sundance Film Festival 2020