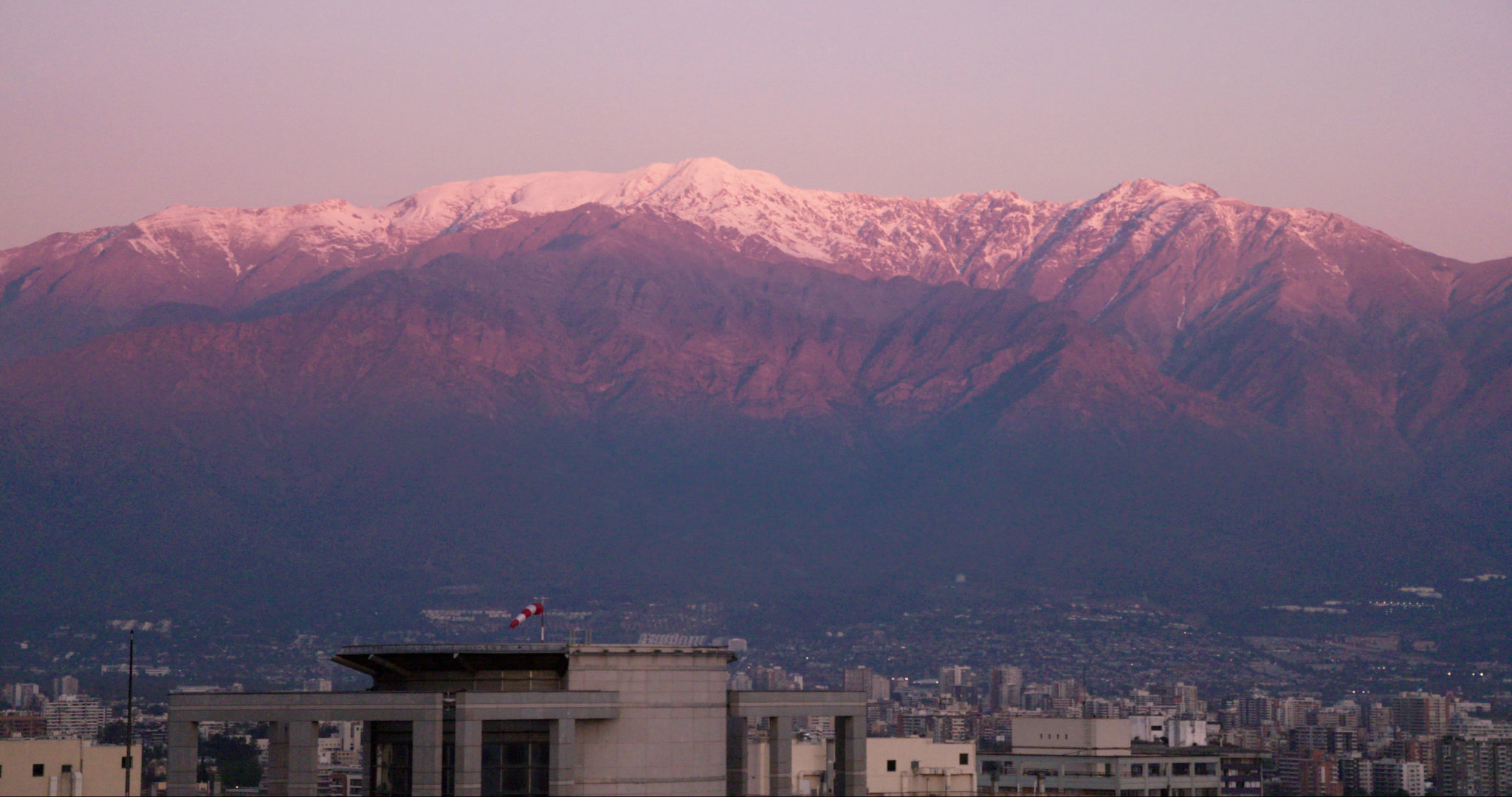 Popular This Week on OVID: Patricio Guzmán, Claire Denis, Raúl Ruiz, Abderrahmane Sissako, and Marshall Curry
Below are five of our most popular titles for the last week in November, from Oscilloscope, Grasshopper Film, Music Box Films, and Icarus Films. Enjoy!
If a Tree Falls
A film by Marshall Curry | Distributed by Oscilloscope
On December 7th, 2005, federal agents conducted a nationwide sweep of radical environmentalists involved with the Earth Liberation Front, an organization the FBI has called America's "number one domestic terrorism threat." If a Tree Falls: A Story of the Earth Liberation Front is the remarkable story of the group's rise and fall, told through the transformation and radicalization of one of its members, Daniel McGowan. Part coming-of-age tale, part cops-and-robbers thriller, the film interweaves a chronicle of McGowan facing life in prison with a dramatic investigation of the events that led to his involvement with the ELF. Using never-before-seen archival footage and intimate interviews—with cell members and with the prosecutor and detective who were chasing them—If a Tree Falls asks hard questions about environmentalism, activism, and the way we define terrorism.
The Cordillera of Dreams
A film by Patricio Guzmán | Distributed by Icarus Films
Winner of the Best Documentary award at the Cannes Film Festival, master filmmaker Patricio Guzmán's The Cordillera of Dreams completes his trilogy (with Nostalgia for the Light and The Pearl Button) investigating the relationship between historical memory, political trauma, and geography in his native country of Chile. It centers on the imposing landscape of the Andes that run the length of the country's Eastern border. At once protective and isolating, magisterial and indifferent, the Cordillera serves as an enigmatic focal point around which Guzmán contemplates the enduring legacy of the 1973 military coup d'état. Looking at both the past and future, Guzmán's work rescues Chile from the threat of historical amnesia. Unflinching in its presentation of contemporary Chile, The Cordillera of Dreams moves beyond despair and looks towards the possibilities of political change by linking the ideological struggles of the past with the inequalities of the present.
Towards Mathilde
A film by Claire Denis | Distributed by Grasshopper Films
Emphasizing raw physicality, craft, and in-the-moment fervor over exposition, Towards Mathilde, from filmmaker Claire Denis (Beau Travail, 35 Shots of Rum, Let the Sunshine In), is a documentary portrait par excellence. At its center is Mathilde Monnier, whose title as head of the Montpellier National Centre for Choreography sends her and an elite group of dancers through numerous, demanding performance pieces, each captured on sumptuous 8 and 16mm images by cinematographers Agnès Godard and Hélène Louvart. Monnier's significant talents are a clear point of fascination and admiration for the film crew, yet her mysterious aura—that of an artist totally in command of themselves and, by extension, the viewers—remains throughout. Released in the U.S. for the first time, Towards Mathilde is a singular work among Denis' era-defining oeuvre.
Mysteries
of Lisbon
A film by Raúl Ruiz | Distributed by Music Box Films
A veritable whirlwind of adventures and escapades, coincidences and revelations, sentiments and violent passions, vengeance, love affairs, all wrapped in a rhapsodic voyage taking us from Portugal to France, Italy, and as far as Brazil. In this Lisbon of intrigue and hidden identities, we encounter a series of characters all somewhat linked to the destiny of Pedro da Silva, orphan in a boarding school. Father Dinis, a descendent of the aristocratic libertines, later to become a hero who defends justice, a countess maddened by her jealousy and set on her vengeance, a prosperous businessman who mysteriously made his fortune as a bloodthirsty pirate; these people and many more cross paths in a story set in the 19th century as they all search for the true identity of our main character.
Bamako
A film by Abderrahmane Sissako | Distributed by Icarus Films
Melé, a bar singer, is married to Chaka, who is out of work. The couple lives in a poor neighborhood of Bamako, the capital of Mali, and is on the verge of a break-up. Meanwhile, a trial court has been set up in their courtyard, initiated by African civil society spokesmen asserting the World Bank and the International Monetary Fund are to blame for Africa's poverty woes. Amid the witness pleas and testimonies—which touch on everything from corruption and mismanagement to European colonization (including a cameo by Danny Glover, one of the film's executive producers)—life continues on in the background. Director Abderrahmane Sissako deftly juxtaposes a humanistic view of daily life in Mali with a devastating tableau of global capitalism and its ravaging effects on African societies.