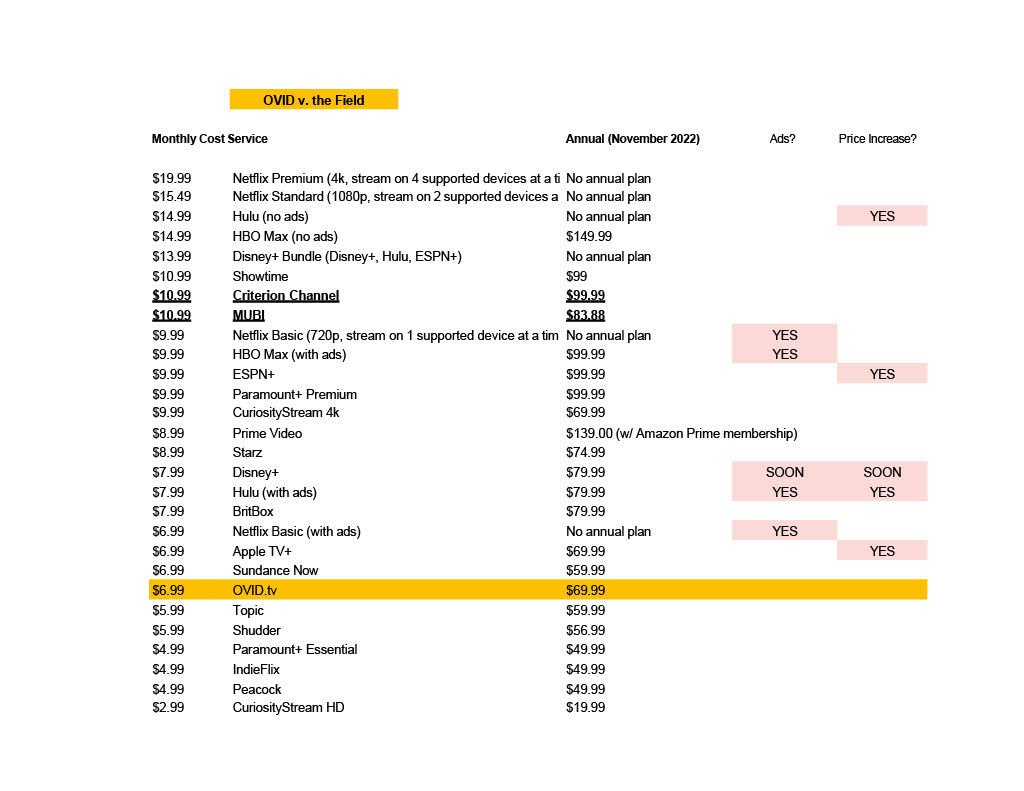 In 2022, OVID's subscription numbers grew by 40%, and we added over 300 films to the collection. We are very proud of this, and prouder still that we have managed to grow without raising our prices and caving to the ad-supported streaming trend. We took a moment to run the numbers and see how OVID […]
Monthly conversion and churn rates from August 2022 through March 2022.
As year 2021 comes to a close and our numbers have finalized, I thought I ought to sum up in one place the main quantifiable changes in key areas of OVID's development, taking the opportunity to double-down on one of our founding principles: radical transparency.