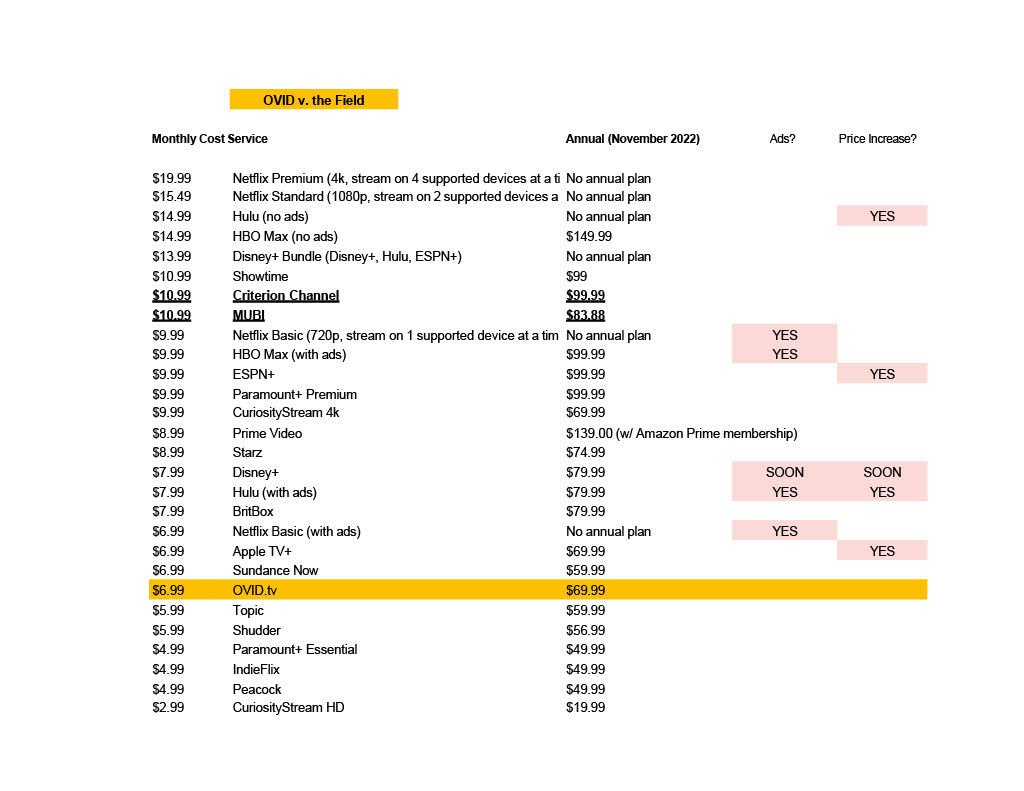 SVOD Pricing Comparison
In 2022, OVID's subscription numbers grew by 40%, and we added over 300 films to the collection. We are very proud of this, and prouder still that we have managed to grow without raising our prices and caving to the ad-supported streaming trend.
We took a moment to run the numbers and see how OVID compares to the other leading streaming platforms on the market, and we think the numbers speak for themselves.
We have a lot of surprises in store for 2023 (check out our January schedule on the blog and see for yourself), but we can't do it without you. If you are already a subscriber, thanks! Otherwise, please consider clicking the link below to purchase a gift membership for a friend, a loved one, or even yourself (you deserve it). Enter code CINEMA at checkout for 50% off.
On behalf of all us us at OVID, we wish you a happy and safe new year.