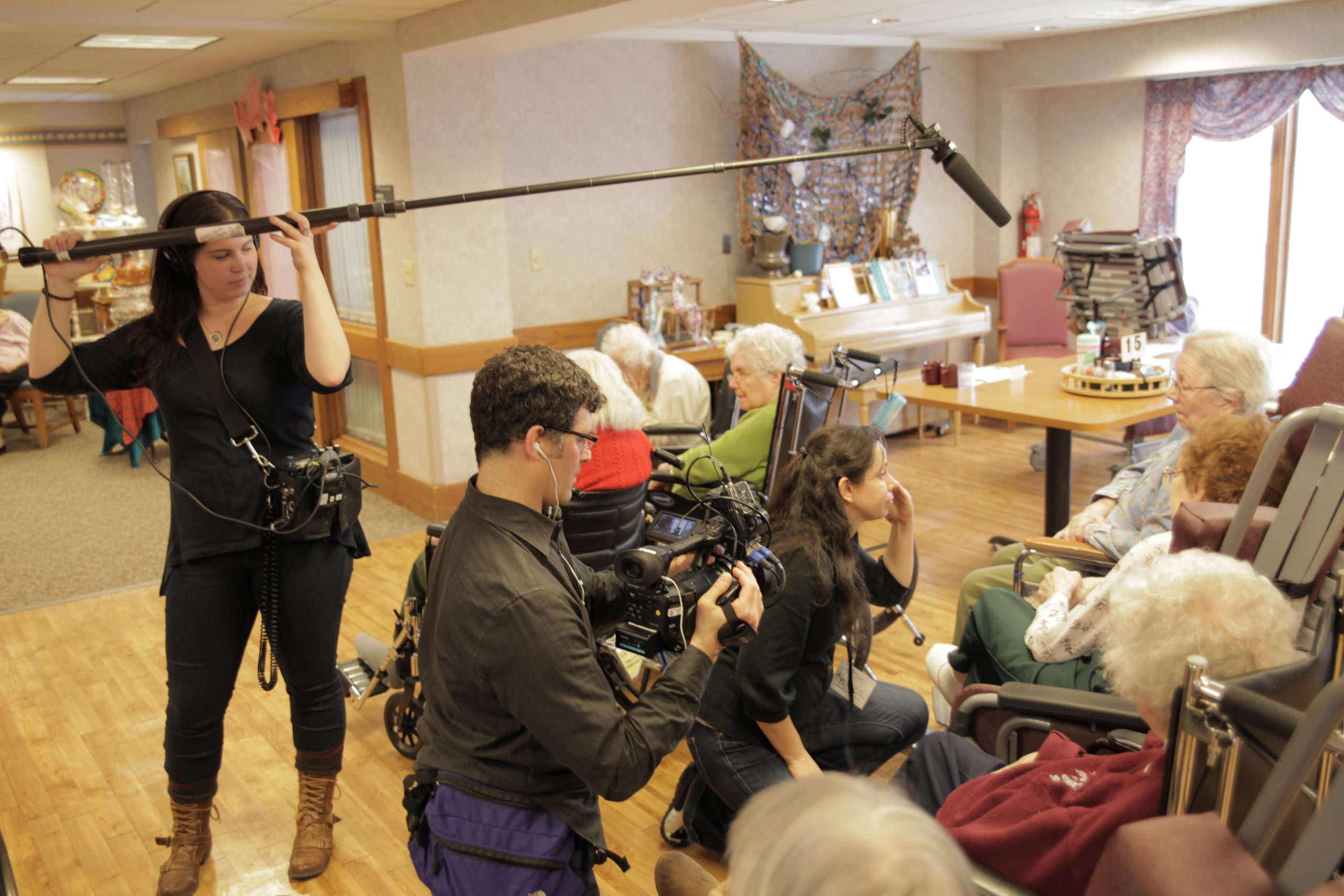 A word from Brad Lichtenstein…
What I love about making documentaries is what I think you love about watching them — meeting people, our fellow travelers on this earth, and figuring out how to share their stories in such a way that brings out their fullest humanity. I think this is the common thread in my films.
You'll meet a former prisoner turned human rights hero, small town Jews trying to hold on to their traditions, and in As Goes Janesville, workers and business leaders attempting to reinvent their lives amid the closing of a GM plant. These stories capture struggles for justice, but more importantly, they are glimpses of what makes us most human. 
I loved filming Ghost of Attica's Liz Fink and Frank Smith take a break from an epic 30 year battle for survivors of the Attica prison uprising to joke about how they first met in the 70s. In There Are Jews Here, we slow down for an elder and his granddaughter to sing "L'dor va dor", from generation to generation, in a scene I almost cut but my young co-producer (a pastor's kid) rightfully insisted we keep.
I am grateful for the moment when the theater director in Penelope — a movie about nursing home residents remaking the Odyssey from Penelope's point of view — bursts into joyful rapture when an cast member has a creative breakthrough during rehearsal, only to realize she won't remember it the next day. Maybe my favorite moment in Almost Home is when one of the nursing home residents, Lloyd, who has been struggling with Parkinson's disease, falls in love with Mary, a woman who lives on the same floor. It's a romance for the ages. "I love him and he loves me. I hope it will last," she declares.
These intensely human moments, and many others I hope you discover, come from the long process of gaining trust. This is what keeps me coming back, meeting new people and sharing their stories with you. Two of my mentors, Gordon Quinn and the late Julia Reichert, say we do this for the sake of democracy. But I'll be satisfied if you smile, maybe cry, and even venture into a conversation you would not have otherwise entered. Whatever motivates you, I am glad you are watching and hope, at the very least, the people you meet on screen will stick with you for a long long time. Enjoy.
About the Author
Brad Lichtenstein is an award-winning filmmaker who has been making documentaries since 1998 and founded 371 Productions in 2003. His recent film, When Claude Got Shot premiered at the 2021 SXSW film festival and won the 2022 Emmy for Exceptional Merit in Documentary Filmmaking. To learn more about Brad's work, visit 371 Productions