Member Movement & Conversion and Churn through 9 November 2021
I am pleased and relieved to be able to report that after several months of little change in subscription numbers—roughly from June through mid-September—the long-awaited upward movement started up again and held steady over the past six weeks or so.
We have now hit 1,800 total subscribers, with 1,700 of them paying.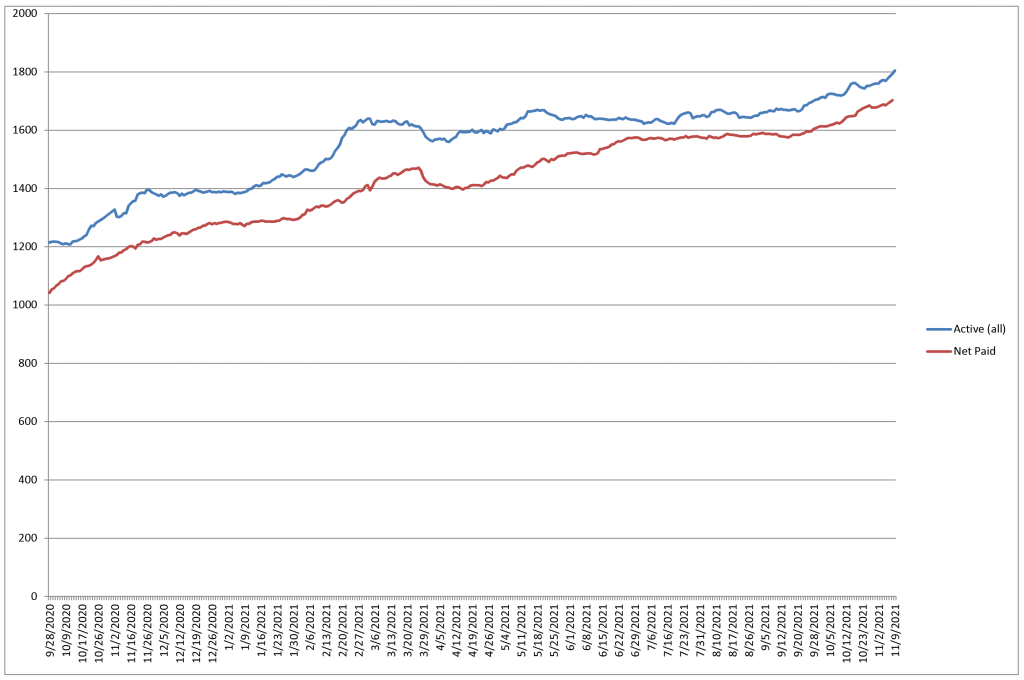 Member Movement
We introduced a new 50% off for an annual subscription offer which has helped reduce churn. Several of our targeted ads, I think, have done a bit better, on Jacobin, Mother Jones, and The Nation.
Churn has fallen to just about as low as it has ever been!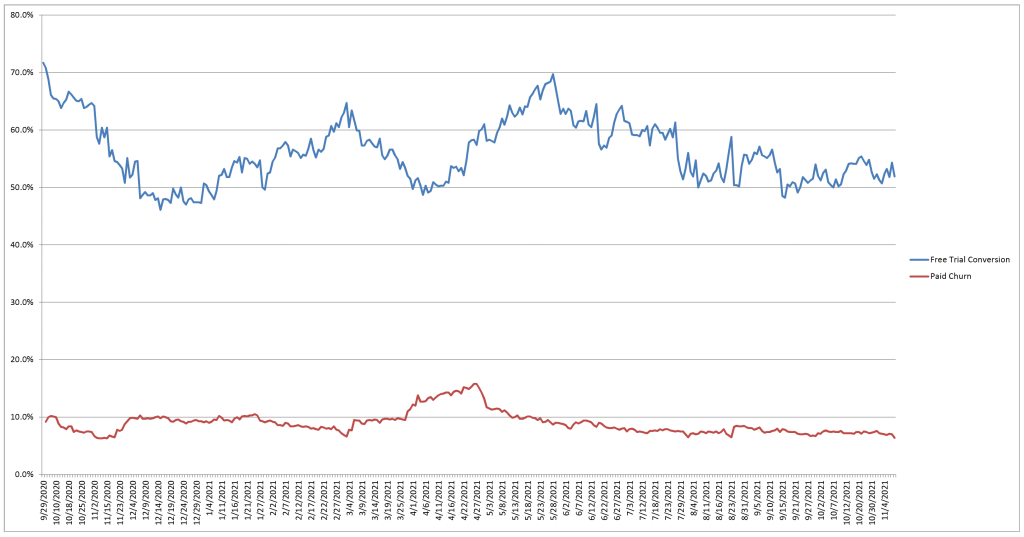 Conversion and Churn
Together, with increased subscription numbers, there has been a commensurate increase in usage overall. We added several films from Menemsha Films, a new content partner, which did well in October.
Now, in total, we now are working with 35 content partners, and streaming 1,300 titles on OVID.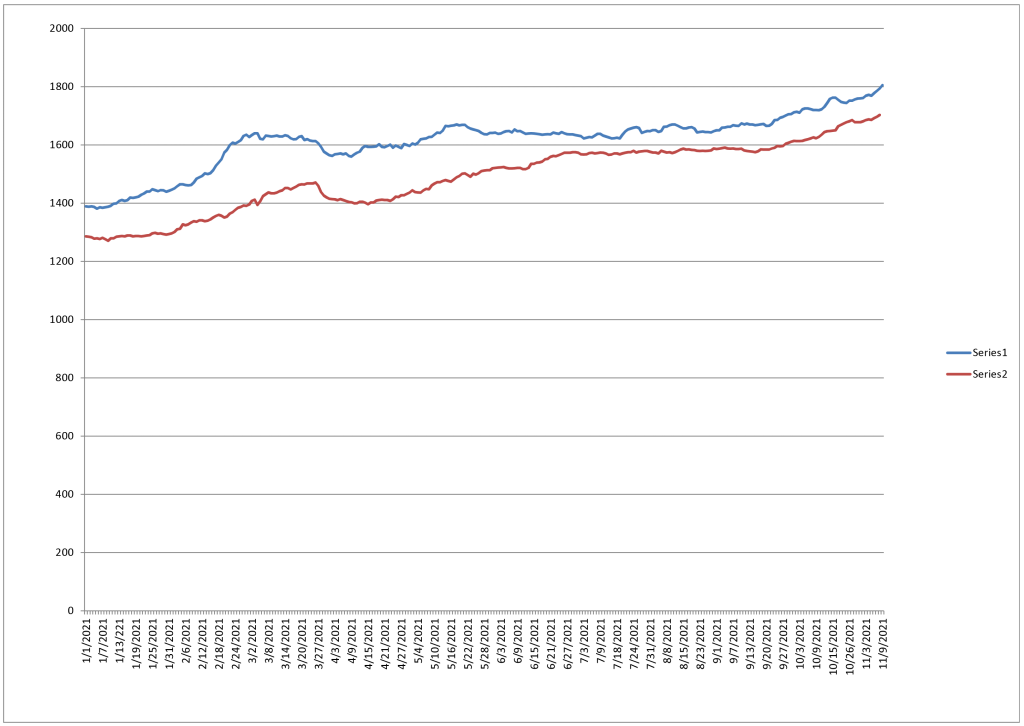 Year to Date (YTD)
This month, we added our first drama series—Generation War, from Music Box Films—that is doing very well, both in terms of usage and attracting more members, and in terms of usage.
We look forward to adding more series like this soon!