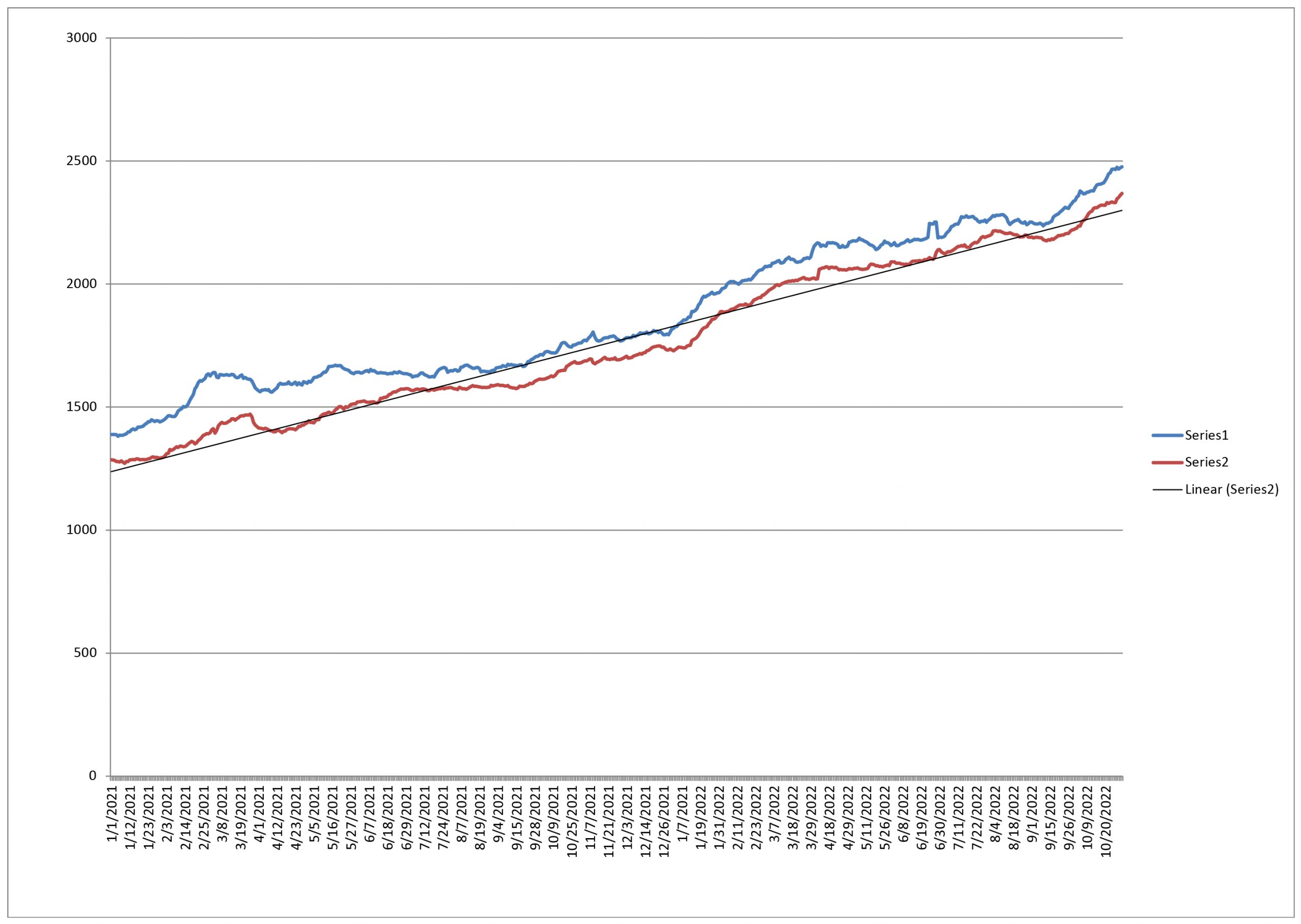 Member Movement through 31 October 2022
OVID subscriptions are up 6.5% in the month of October!
The gain of paid subscriptions is 144, the most of any one month this year, even beating January which was our previous best. The total amount of paid subscriptions is now up 36% for the year; last year, the total for 12 months was up 35%.
| 9/30/2022 | 10/31/2022 | Change # | Change % | | | | | |
| --- | --- | --- | --- | --- | --- | --- | --- | --- |
| 2340 | 2476 | 136 | 5.8% | < w/ Free Trials | | | | |
| 2224 | 2368 | 144 | 6.5% | < Net Paid | 36.09% | YTD UP | < Largest monthly gain of the year | |
| | | | | | | | | |
| | | As of 10/31/22 | | | | | | |
| | 628 | < YTD | < 10 months | | | | | |
| | 455 | < all of 2021 | < 12 months | | | | | |
| | | | | | | | | |
| | 173 | 38.0% | < more net subs gained than in all of 2021 | | | | | |