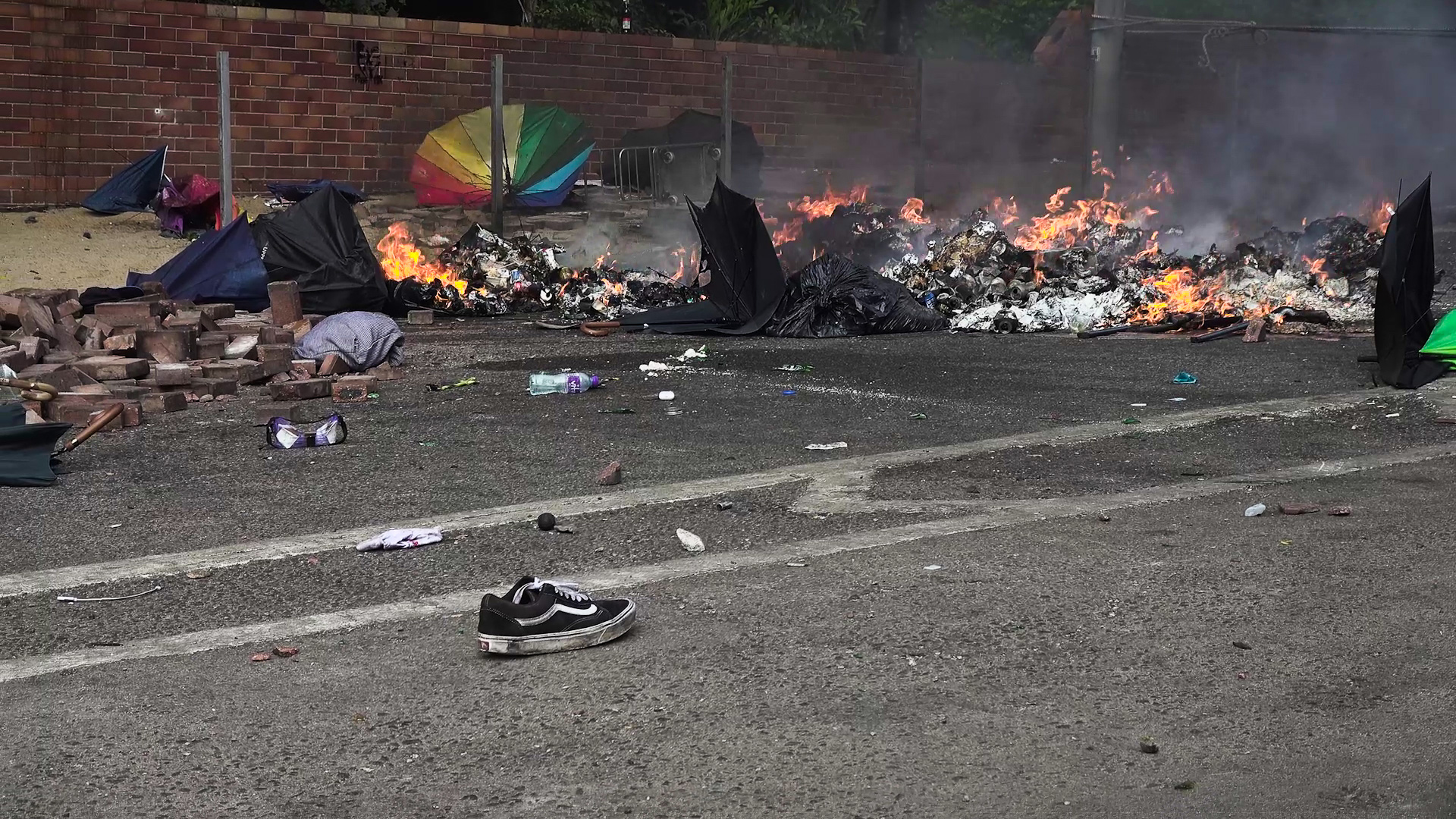 On "militant cinema"
Over at ARTnews, Minh Nguyen has published a wonderful piece on filmmaking, censorship, and what she calls the "militant cinema" movement. Nguyen traces the roots of this movement to 1920s Soviet filmmaking, and says that the goals of militant cinema today could be described as being "to abolish the individual personality of the filmmaker, to present counter-information against mainstream media and hegemonic cultural productions, and to instrumentalize cinema into an educational tool—one that could incite spectators into taking concrete action."
It's appropriate, then, that Nguyen's piece opens with a scene from a 2021 screening of Taking Back the Legislature and Inside the Red Brick Wall, both now exclusively streaming on OVID. Made by an anonymous collective of Hong Kong filmmakers, these documentaries put us on the ground with demonstrators during the 2019 pro-democracy protests in all their chaos, urgency, and violence. It is far too dangerous in the current political climate for these films to screen in Hong Kong, but thanks to the efforts of international film festivals, screening venues, and distribution companies like dGenerate Films, they have found an audience overseas.
OVID is proud to be the exclusive streaming destination for Taking Back the Legislature and Inside the Red Brick Wall. These films join Myanmar Diaries (made by the anonymous Myanmar Film Collective, also highlighted in Nguyen's piece), Hu Jie's Spark, Wang Bing's Dead Souls, and Vitaly Mansky's Under the Sun in OVID's collection of films made by filmmakers in dangerous, nearly impossible conditions.
When we started OVID in 2019, we had no intention of being just another streaming service. We see OVID as a way to cut through the noise and offer a collection of fresh voices and visions that could help people see the world differently and appreciate its possibilities. For us, OVID is a political project. We hope our viewers join to see Patricio Guzman's now classic, profoundly influential 1973 documentary The Battle of Chile (an important entry in the militant cinema canon in its own right), but that they stay to see work that doesn't have a chance of ever being available on the mainstream platforms. We hope that with OVID, we are able to offer you perspectives that you can't find anywhere else. What are the issues that are important to you? What do you wish to see more of in documentary filmmaking today? Let us know.