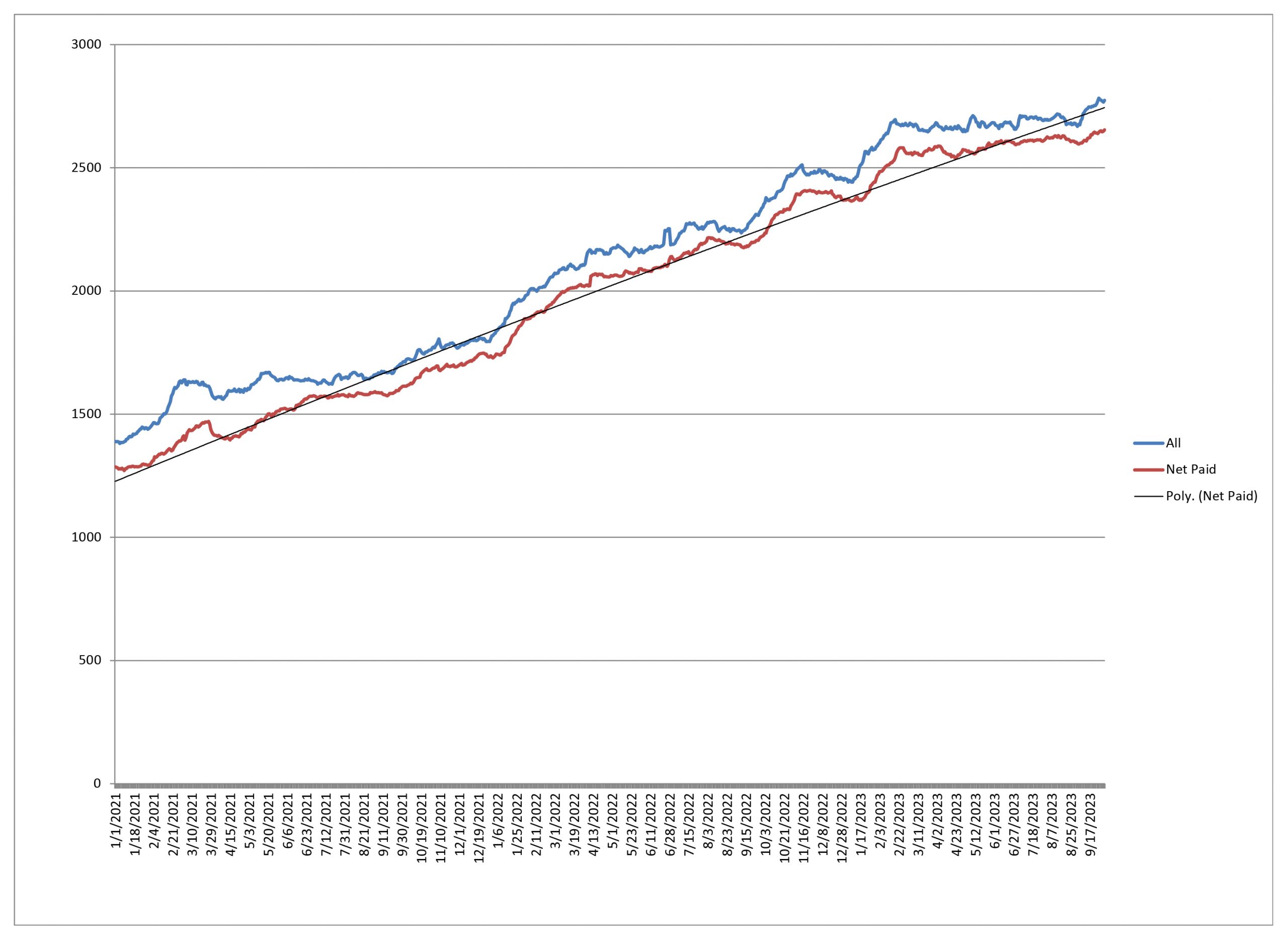 Member Movement through 30 September 2023
September ended with an all-time high of 2654 net paid members, an increase of 1/7% for the month, 12% up overall this year.
Compared to last August and September, both the number of increased paid members and the percent increase overall were up, too, which is harder and even better because it is over a higher base.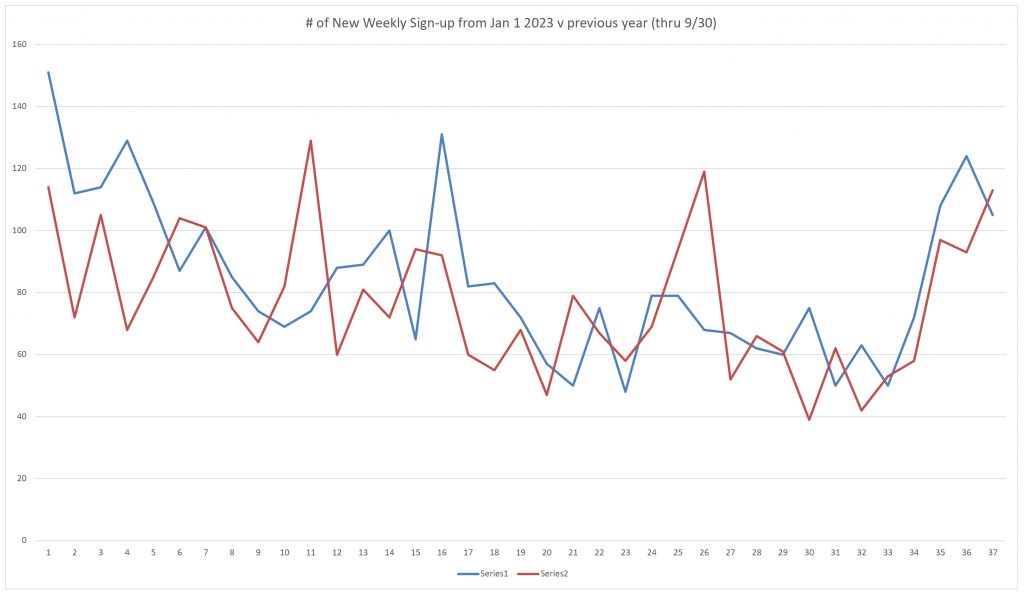 Will we sustain the momentum, or see it tail off?