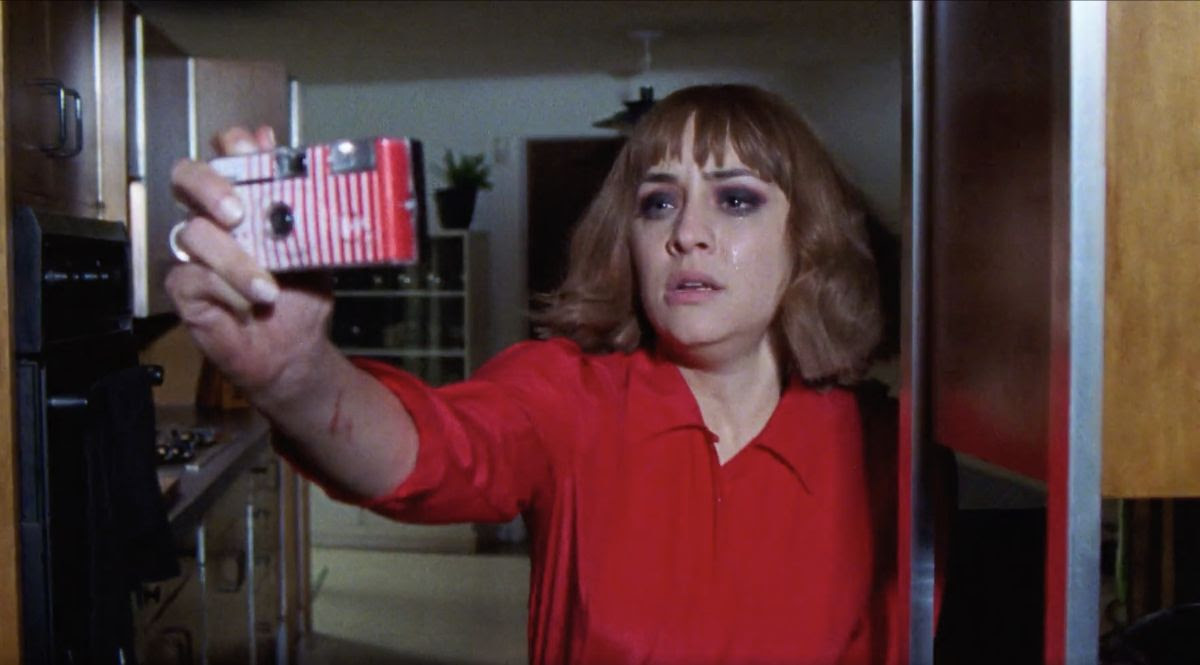 OVID's November Releases: A season of Means TV's most popular films and series + 22 new titles featuring films by Rick Alverson, Tiffany Sia x 3, and Nathan Silver x 2!
At a time when five giant companies control the vast majority of the U.S. media and entertainment ecosystem, viewers are hungry for truly independent media and smarter contextualizing content. 

In this environment, OVID.tv is proud to announce its November slate of 22 streaming releases, featuring 7 exclusives, and a new collaboration with Means TV, including 8 of their most distinctive docs, dramas, and video series. 

Means TV titles include Yell, Stomp, Hiss, a doc on the anarchistic hosts of Street Fight Radio, and The Winds That Scatter, which tells the story of an immigrant from Syria navigating the American Dream.

OVID is also excited to present films by Tiffany Sia on Friday, November 17th. An artist "questioning how the contents of a story might change according to the mode of delivery" (Hyperallergic), Sia's three experimental films look at the history of colonialism and present-day political turmoil in Hong Kong.

Other exclusives include Glow, Gabriel Baur's atmospheric portrait of '80s icon Irene Staub, also known as Lady Shiva, who was variously a muse, model, punk singer, escort, and actor. This film joins another well-received film by Baur in our collection, Venus Boyz.

Plus, two more features by Nathan Silver, The Great Pretender and Soft in the Head, join Silver's Exit Elena and Stinking Heaven. Other dramas include Rick Alverson's New Jerusalem, which The Hollywood Reporter praised as a "rare" and "finely balanced" film.

Full details on November's complete lineup are below!
(Image from Nathan Silver's The Great Pretender, premiering on OVID on November 24th)
Wednesday, November 1
Thunderbird
Directed by Nicholas Treeshin
With Natalie Brown, Colten Wilke, William Belleau
Syndicado | Feature | Canada | 2021
A reclusive young fisherman goes looking for his missing sister in the rugged Pacific Northwest. Haunted by a recurring nightmare, his family's murky history with First Nations locals puts his life in jeopardy. A newly reinstated detective is sent from the city to work a homicide. When the body turns out to be his sister's roommate, he and the detective cross paths, and together they follow clues to catch a killer.
"A stunning mystical mystery." —Ready Steady Cut
Friday, November 3
The Girl, The Mother, and the Demons
Directed by Suzanne Osten
With Suzanne Osten, Erik Uddenberg, Esther Quigley, Maria Sundbom Lörelius
Syndicado | Feature | Sweden | 2016
A single mother's mental health is failing, and her young daughter has to deal with her rapidly switching moods and bizarre outbursts. When the mother locks herself and her daughter in their apartment, the situation becomes dangerous when the demons appear to take over the mother's psyche. To survive, the daughter engages her imagination to conquer the demons.
Monday, November 6
Good White People
Directed by Jarrod Cann & Erick Stoll
Means TV | Documentary Short | USA | 2016
Filmed during the peak of Over-the-Rhine's urban renewal, this short film follows the story of Reginald Stroud who runs a karate school and candy store in the storefronts beneath the apartment he and his family have called home for over 10 years. When a developer purchases the building they rent, Reginald and his family are told they must vacate the building and are given only 45 days to find a new home and relocate their businesses while their neighborhood makes way for start-up incubators, yoga studios, and luxury condominiums.
Tuesday, November 7
Far Off Sounds
Directed by Jacob Hurwitz-Goodman & Nick George
Means TV | Documentary Series, 21 eps, approx. 14 mins each | USA | 2021
A documentary series exploring how people use, play, and connect with music around the world. From Japanese noise artists, Ethiopian jazz musicians, cult leaders, heavy metal cruises, and more, the show tells intimate stories in the service of the larger, infinitely complex story of music on earth.
"Discreet, intimate stories in the service of the larger, infinitely complex story of music on earth. —Playground Detroit
---
Meantime
Directed by Michael T Workman
Means TV | Documentary | USA | 2022
After Tim's work-related stroke leads to troubling health complications, his son Michael returns home to Montana. As they spend the most time together since Michael's childhood, they reckon with the past that haunts Tim. Meantime is a deeply personal exploration of memory, guilt, the violence of capitalism, and the attempt to preserve the fleeting.
Wednesday, November 8
Sarasota Half in Dream
Directed by Derek Murphy
Means TV | Documentary | USA | 2016
A surrealist nature documentary about growing up in the American suburbs, specifically Sarasota, Florida. This trippy, meditative film explores the shifting landscapes, the parking garages, and the microscopic histories that make a place what it is.
"Derek Murphy rips back the veneer of stability and exposes the true and sometimes bizarre energy of our quiet little town." —Don411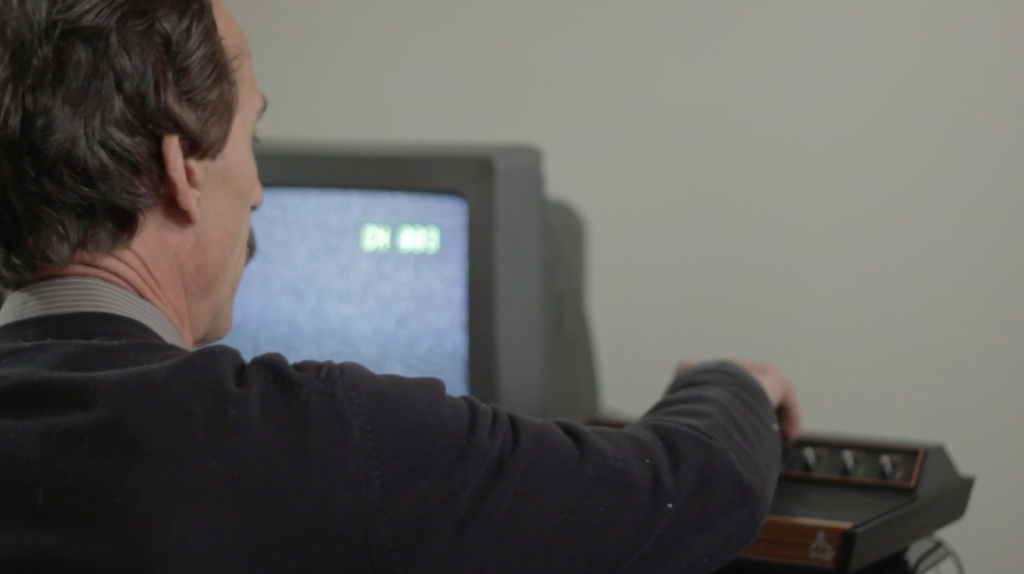 Thursday, November 9
The Winds That Scatter
Directed by Chris Bell
With Ahmad Chahrour & Mohammad Dagman
Means TV | Feature | USA | 2015
Ahmad Chahrour, in his acting debut, plays a refugee from Syria. After he loses menial employment at a gas station, he does his best to navigate the American economy with optimism and good faith. Soon, reality begins to set in as consistent work is scarce and dangerous. It slowly begins to take a toll on his relationships, faith, and sense of self, with his aspirations slipping from his grasp.
"Chris Bell fulfills the promise of the observant, patient lens he wielded in shorts such as Bridges with this feature-length character study." —Filmmaker Magazine
Friday, November 10
Preserving Worlds
Directed by Derek Murphy & Mitchell Zemil
Means TV | Documentary Series, Season 1 – 6 eps; Season 2 – 7 eps, approx. 40 min each | USA | 2021
A documentary travelogue through outdated virtual worlds: chat environments and interactive art, where people work against obsolescence to keep the communities they care about alive and accessible. Virtual worlds are delicate things, and they can vanish with hardly a trace, without the care of an archive.
---
Yell, Stomp, Hiss
Directed by Nick Hayes
Means TV | Documentary | USA | 2022
Before the modern dirtbag left, or the huge wave of people joining DSA, there was Street Fight Radio. Two middle-aged dads out of Ohio have for ten years been at the center of the burgeoning anarchist and socialist movement in the United States, growing an audience of thousands of fans and listeners to their podcast.
Monday, November 13
Una Historia Necesaria
Directed by Hernán Caffiero
Means TV | Documentary Series, 16 eps, approx. 5 min each | Chile | 2017
This gripping series examines 16 cases of disappeared detainees and human rights violations that happened during the heinous dictatorship of General Augusto Pinochet in Chile. Chilean director Hernán Caffiero uses real-life stories as inspiration for these dramatized vignettes that grant us insight into what fascism looks and feels like. **CONTENT WARNING** Themes of violence, kidnapping, torture and rape.
"Each story receives a unique treatment, but they all manage to capture the shock, uncertainty, personal pain and eventual hope for the future of the protagonists." —BBC Mundo
Tuesday, November 14
Happer's Comet
Directed by Tyler Taormina
With Grace Berlino, Michael Gugliamo, Jax Terry, Brendan Burt
Factory 25 | Feature | USA | 2022
Accompanying Tyler Taormina's debut Ham on Rye (also streaming on OVID), this hypnotic follow-up is a midnight mosaic that reveals a suburban town steeped in alienation. It's the middle of the night, but things are far from quiet as the camera peers into the late-night happenings of various residents, we witness a number of them quietly escape into the dark… on rollerblades. Drawing on 1960s European art cinema and 1990s kid's TV in equal measure, Happer's Comet presents striking individual vignettes that unfurl like a collective dream.
"A deeply beautiful piece of work. Suburban milieu rendered otherworldly and ghostly." —In Review Online
"Consistently fascinating and intellectually rewarding." —Spectrum Culture
Thursday, November 16
Superior
Directed by Erin Vassilopoulos
With Alessandra Mesa, Ani Mesa, Pico Alexander, Jake Hoffman
Factory 25 | Feature | USA | 2021
When Marian is on the run, she goes to the only place she knows is safe: her childhood home. She is greeted by her estranged sister, Vivian, a stay-at-home housewife struggling to conceive and on the verge of a failing marriage. Though the two are identical twins, they live opposite lives. Marian's mysterious return disrupts Vivian's small-town routine, and the sisters must learn to reconnect and reconcile. When Marian's haunting past finally catches up to her, their separate worlds collide, catapulting both sisters into grave danger.
"A Twin Peaks vibe on a Hal Hartley budget, with just the odd dash of Old Hollywood thrown in for good measure." —Variety
"Superior serves stark and moody '80s style with De Palma-esque thrills." —Deadline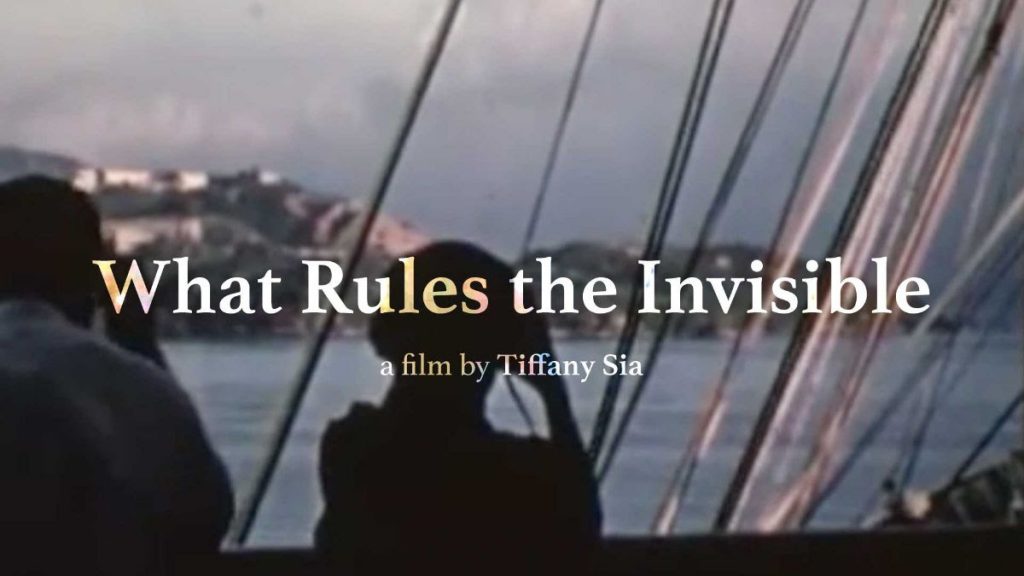 Friday, November 17
Never Rest/Unrest
Directed by Tiffany Sia
dGenerate Films | Short Film | USA | 2020
This experimental short questions dominant narratives of crisis pushed by mainstream news journalism. Subtitles are intentionally omitted as a means of interrogating the cultural proximity or distance of the viewer from Hong Kong.
"Is this spate of images—which already feel like they are from another era, a near past—a journalistic document or an example of Julio García Espinosa's 'imperfect cinema,' a cultural preoccupation for and by the masses, haunted by a spirit as creative and rebellious as it is impartial and mimetic?" —Screen Slate
---
Do Not Circulate
Directed by Tiffany Sia
dGenerate Films | Short Film | USA | 2021
Paced by an unrelenting voiceover, the film spans a single news event in Hong Kong, weaving a timeline of offense-related materials that were published online, including anonymously uploaded videos from Twitter and internet forums, alongside allegedly leaked audio and news reportage–much of which has since been erased or disavowed.
---
What Rules The Invisible
Directed by Tiffany Sia
dGenerate Films | Short Film | USA | 2022
This short essay film reappropriates archival travelogue footage shot in Hong Kong across the 20th century. Sometimes the footage reveals more about the traveler himself, such as a sequence where the camera curiously tracks the hips and bare legs of women wearing cheongsam crossing a busy intersection. Intertitles intermittently puncture the footage with an oral history of Hong Kong, as told by the filmmaker's mother who describes colonialism in Kowloon of the postwar era. The viewer is left to imagine these scenes.
Tuesday, November 21
Mel
Directed by Paul Cohen, Inna Sahakyan
Syndicado | Documentary | Armenia | 2021
Armenia's most beloved weightlifter becomes the country's biggest shame when he comes out as transgender. It cost Mel his fame, his fortune, his family, and even his homeland. Today, under asylum in the Netherlands, his dream of gender transition is finally within reach — but how much must he sacrifice for it?
OVID EXCLUSIVE – SVOD PREMIERE
Wednesday, November 22
New Jerusalem
Directed by Rick Alverson
With Will Oldham, Colm O'Leary, Walter Scott
Factory 25 | Feature | USA | 2011
Sean, an Irish immigrant to America, returning from military service in Afghanistan, finds his heart and mind in disarray. He befriends Ike, a strong-willed evangelical Christian, who endeavors to ensure Sean's salvation. A meditation on mutual need and frailty, New Jerusalem explores the allure and limitations of modern utopian belief.
"There's beauty to be found in the film's sheen of placid grime." —The Village Voice
"Mr. Oldham creates a haunting portrait of a man who has perhaps put too much faith in rote rituals." —The New York Times
"A hypnotic experience, one that'll bury itself in the brain and refuse to leave." —The Playlist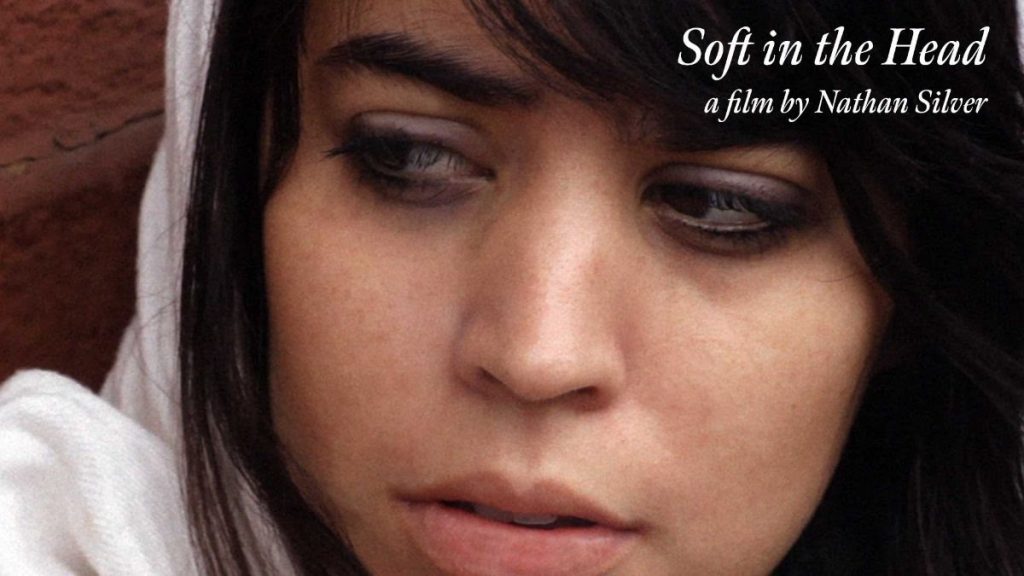 Friday, November 24
The Great Pretender
Directed by Nathan Silver
With Maëlle Poesy, Keith Poulson, Esther Garrel, Linas Phillips
Factory 25 | Feature | USA | 2018
Mona arrives in New York in order to mount a new play — an autobiographical piece that depicts her tumultuous, on-again, off-again affair with a married photographer, Nick. Mona casts actors to play fictional versions of this relationship. As rehearsals begin, a love quadrangle emerges. The tangled roundelay unfolds in five chapters, covering the same events from each of the four character's perspectives and culminating in a fraught production of the play itself.

"Energetically crafted. Well-acted. Striking and stimulating." —The New York Times
"Shares a fascinated delight in the sloppy, blundering follies of hormones, heart and artistic hubris." —Filmmaker Magazine
"The Great Pretender finds comedy in art, self-deception, and gonorrhea." —AV Club
"With this film, Nathan Silver has created one of modern American cinema's great not-quite-romances." —Slant
---
Soft in the Head
Directed by Nathan Silver
With Theodore Bouloukos, Bruce Smolanoff, Ed Ryan, Melanie J. Scheiner  
Factory 25 | Feature | USA | 2013
Nathan Silver narrates a love story between a girl and a boy immersed in a group of social misfits under the care of a kind old man who could use some of his own medicine.
"Nathan Silver's raucous, disturbing new film is a shrewdly conceived yet emotionally unhinged blend of uproarious situations and devastating outcomes." —Richard Brody, The New Yorker
"Surprising, challenging, and never less than thrilling." —Village Voice
Wednesday, November 29
Not a Still Life
Directed by Roberta Cantow
Bullfrog Films | Documentary | USA | 2013
In this documentary portrait, a charismatic, older, gay, Jewish man undergoes an evolution of awareness and offers viewers an opportunity for reflection about the complexity of human identity. Steve Stone tells stories of childhood ridicule in the 1950s, coming out and living as openly gay in the decades of the 60s through the 80s; finding true love, dealing with tragic loss, subsequent loneliness; the fact of aging and the meaning of faith in his life.
"Captures the multiple layers of identity and complexity of emotion one individual experienced over the course of a human lifespan." —Educational Media Reviews Online
---
Accordions Rising
Directed by Roberta Cantow
Bullfrog Films | Documentary | USA | 2015
Accordions Rising is the story of the variety of styles, cultural diversity, and extraordinary virtuosity of the instrument and the music that it can make. Touching on its deep history but focusing on the present, the film offers entertaining, conversational style interviews, anecdotal commentary, and both formal and informal music performances from celebrated accordionists, composers, and bands working and performing in America today. OVID holds two other films by Cantow: If This Ain't Heaven and Clotheslines.
Thursday, November 30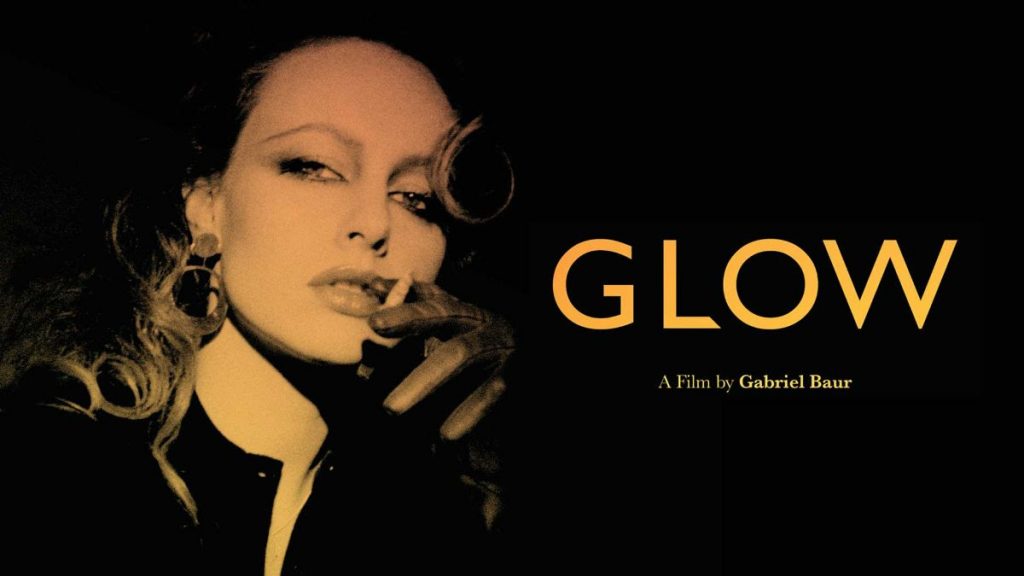 Glow
Directed by Gabriel Baur
First Run Features | Documentary | Germany | 2017
"Someone who glows so brightly is not going to grow old," Fellini once prophesied about Irene Staub, aka Lady Shiva, one of the greatest of all Swiss divas and the subject of Gabriel Baur's documentary Glow. She was a muse, model and performer who lived in the fast lane and died tragically young. Her dream was to become a singer. This film joins another well-received film by Baur in our collection, Venus Boyz.
"Gabriel Baur has succeeded in creating an exciting, atmospherically realized portrait of '80s icon Irene Staub. Hard cuts meet loud punk-rock tones, and original recordings from the 1970s mix with emotional interviews from the here and now. A wonderful film that lets you look into the rough past of Zurich." —Blick am Abend
OVID EXCLUSIVE – SVOD PREMIERE
Complete list of films premiering on OVID this month (in alphabetical order):
Accordions Rising, Roberta Cantow (2015)  
Do Not Circulate, Tiffany Sia (2021)      
Far Off Sounds, Jacob Hurwitz-Goodman & Nick George (2021)  
Glow, Gabriel Baur (2017)     
Good White People, Jarrod Cann & Erick Stoll (2016)   
Happer's Comet, Tyler Taormina (2022)     
Meantime, Michael T. Workman (2022) 
Mel, Paul Cohen & Inna Sahakyan (2021)    
Never Rest/Unrest, Tiffany Sia (2020)     
New Jerusalem, Rick Alverson (2011) 
Not a Still Life, Roberta Cantow (2013)   
Preserving Worlds, Derek Murphy & Mitchell Zemil (2021)     
Sarasota Half in Dream, Derek Murphy (2016)     
Soft in the Head, Nathan Silver (2013)    
Superior, Erin Vassilopoulos (2021) 
The Girl, the Mother, And the Demons, Suzanne Osten (2016)  
The Great Pretender, Nathan Silver (2018)      
The Winds That Scatter, Chris Bell (2015) 
Thunderbird, Nicholas Treeshin (2021)     
Una Historia Necesaria, Hernán Caffiero (2017)  
What Rules the Invisible, Tiffany Sia (2022)    
Yell, Stomp, Hiss, Nick Hayes (2022)