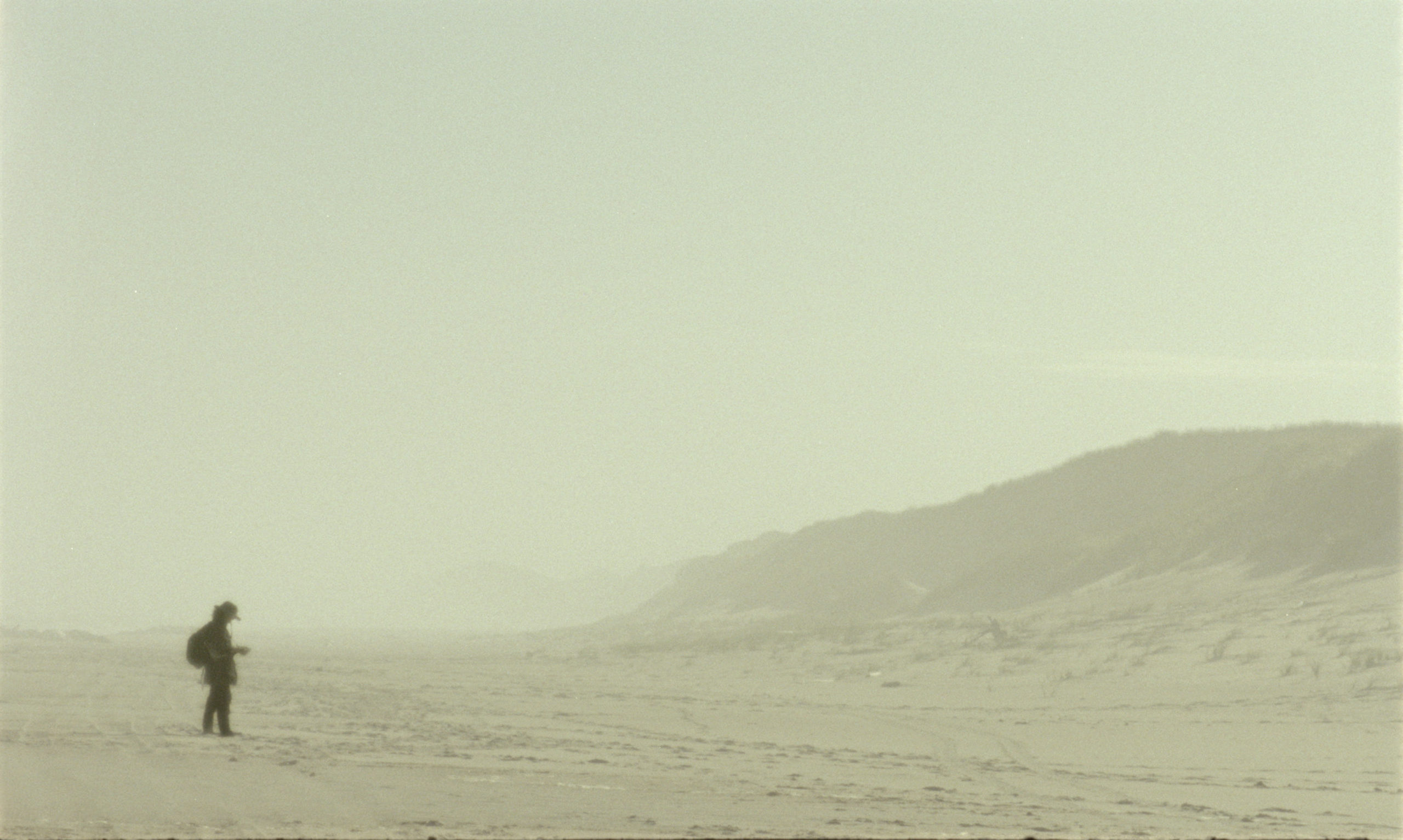 OVID's October Releases: Allen Ginsberg (Restored), Mia Hansen-Love, How to Save Mother Earth x 2 & more!
OVID.tv is proud to announce its October slate of 22 streaming releases, 10 of which are SVOD exclusives.
Exclusives this month include:
• Jacquelyn Mills' stunning, multi-award-winning Geographies of Solitude, an immersion into the rich ecosystem of a small island in the North Atlantic, guided by the naturalist Zoe Lucas, who has lived there for over 40 years.
• Brad Lichtenstein's recent Emmy Award-winner When Claude Got Shot, a powerful study of gun violence, mass incarceration for Black men and boys, and a traumatic journey to mercy.
• Jerry Aronson's much-loved The Life and Times of Allen Ginsberg, the restored version of which premieres on OVID.
Other highlights include Mia Hansen-Løve's Maya, cleverly paired films on famous bullfighters, and actual solutions to our planet's environmental crises.
Full details on October's complete lineup are below!
(Image from Jacquelyn Mills's Geographies of Solitude, premiering on OVID on October 20th)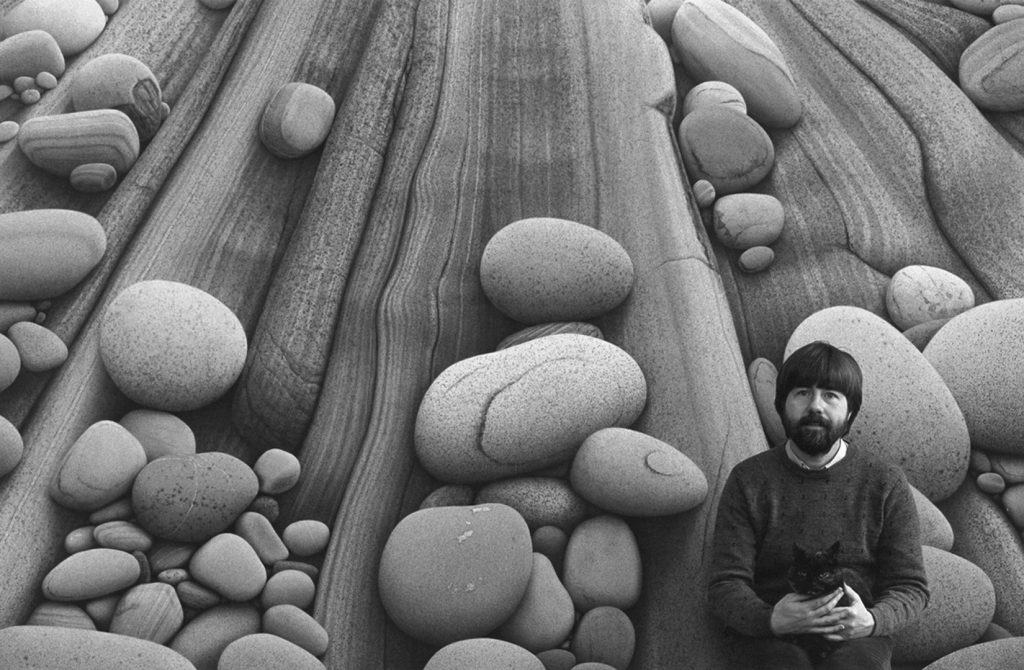 Wednesday, October 4
Alan Magee: Art is Not a Solace
Directed by P. David Berez & David Wright
Bullfrog Films | Documentary | USA | 2019
Best known for his captivating realist paintings, artist Alan Magee's works delve into the darkest aspects of human nature. Shot on location from Pemaquid Point, Maine to the streets of Berlin, Alan Magee: Art is Not a Solace explores the artist's subjects, locales, and the historical sources that have sustained his work for five decades. Magee invites viewers to travel with him through the veiled recesses of human experience—and back into the affirming light of day.
"The artist's work, his influences, and his message are visually and thematically stunning." —Educational Media Reviews Online
OVID EXCLUSIVE – SVOD PREMIERE
---
Beltracchi: The Art of Forgery
Directed by Arne Birkenstock
KimStim | Documentary | Germany | 2014
On the eve of serving jail time, unrepentant master forger Wolfgang Beltracchi agreed to demonstrate his process, from the repurposing of old canvases and the adoption of earlier painting techniques to the uncanny imitation of an artist's style. The filmmakers watch in awe, knowing what Beltracchi is doing is wrong, yet caught up in his sheer talent and irrepressible glee at deceiving the experts.
"Critics' Pick! Beltracchi makes us question not only art, but the experts who claim to understand it best." —Village Voice
Thursday, October 5
Shaka
Directed by Morgan Le Faucheur
Visit Films/Monument Releasing | Documentary | France | 2018
Showcasing breathtaking vistas of mountains and waves, Shaka follows the multiple-times snowboarding World Champion Mathieu Crepel on his quest to surf some of the world's most challenging breaks. Filmed at iconic locations in Hawaii, Italy, Oregon, Indonesia, and around Mathieu's home in the Southwest of France, Shaka introduces audiences to the legends of the surf and snowboarding world, exploring their deep connection to nature.
This documentary joins our collection of adventure-seeker mountain climbing films: Meru and Mountain.
"Morgan Le Faucheur captures Crepel's astonishing feats on a snowboard, as he defies gravity to perform triple flips in the air and rides down the contours of huge, snow-packed mountains… Strongly recommended." —Video Librarian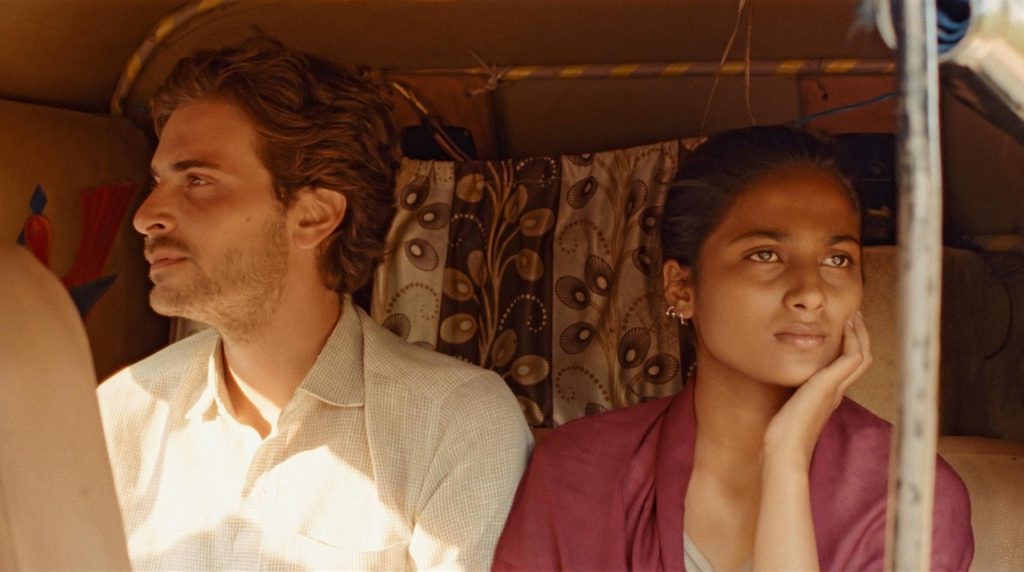 Friday, October 6
Maya
Directed by Mia Hansen-Løve
With Roman Kolinka, Aarshi Banerjee, Alex Descas
UTMW | Drama | France, Germany | 2018
In Maya, director Mia Hansen-Løve (One Fine Morning, Bergman Island) thoughtfully probes the private intricacies of rehabilitation. Four months after he was taken hostage in Syria, war journalist Gabriel (Roman Kolinka) decamps to India, where he spent his childhood. While staying at his family's old house in Goa, he strikes up a rapport with his godfather's daughter, Maya (Aarshi Banerjee). As the two bond over their mutual restlessness, Hansen-Løve gently questions whether Gabriel's self-imposed, ever-moving isolation truly constitutes healing.
"Full of the kind of tiny, keenly observed moments that make Løve such a special filmmaker." —The Playlist
Tuesday, October 10
August Pace
Directed by Daniel Madoff
Bullfrog Films | Documentary | USA | 2022
Thirty years after the world premiere of legendary choreographer Merce Cunningham's August Pace, the original cast members gather in a New York City studio for the first time to teach their roles to a younger generation. In this fly-on-the-wall documentary, we witness the original cast both in archival footage and in the studio as, with touching poignancy and humor, they grapple with the movements they danced in their prime.
This film joins our dance collection, which includes If the Dancer Dances, about a restaging of Cunningham's RainForest of 1968.
"Moment after moment, the dancing makes one catch one's breath. As each dancer speaks about the experience, you feel the fun, excitement, and beauty that made them likewise catch their own breaths." —Alastair Macaulay, former chief dance critic, The New York Times
OVID EXCLUSIVE – SVOD PREMIERE
Wednesday, October 11
The Matador
Directed by Stephen Higgens & Nina Gilden Seavey
Visit Films | Documentary | USA, Spain | 2008
This heroic tale chronicles David "El Fandi" Fandila Marín's quest to become the world's top-ranked bullfighter. As he struggles to achieve his place in the pantheon of Spain's greatest bullfighters, he is confronted by those who question the place of this ancient and brutal ritual in the modern world.
"Charming and engaging." —Indiewire
"A thrilling look at Spain's most passionate art." —NBC Reel Talk
OVID EXCLUSIVE – SVOD PREMIERE
---
The Apizaco Shaman
Directed by Rodrigo Lebrija
UTMW | Documentary | Mexico | 2017
The stormy life of the Mexican bullfighter Rodolfo Rodríguez Gonzalez and his alter ego "El Pana"—a title earned from his days as a baker, among other trades. His path to fame and glory is marred by alcoholism and mental illness.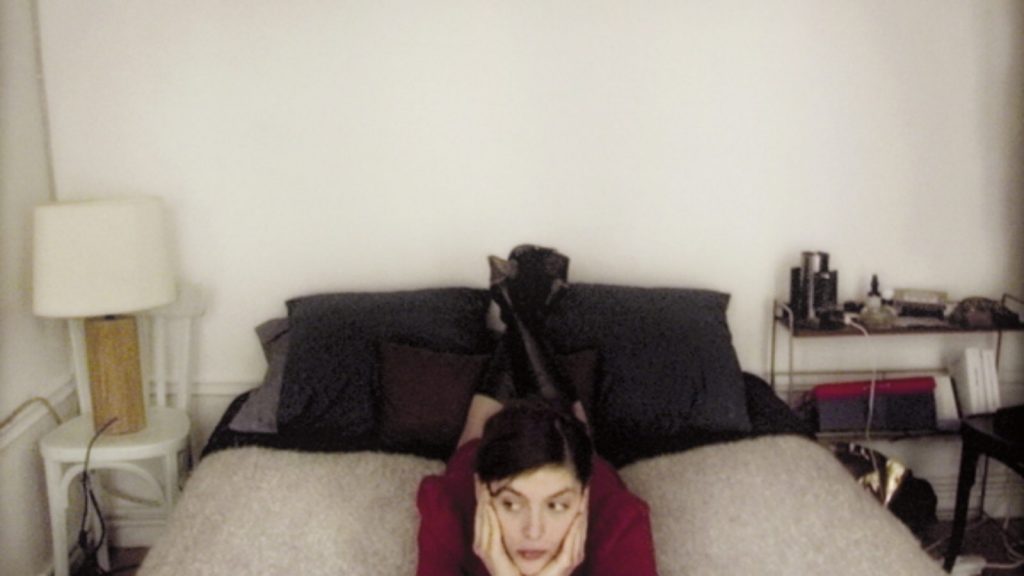 Thursday, October 12
---
The Queen of Hearts
Directed by Valerie Donzelli
With Valerie Donzelli, Jeremie ElkaIim, Beatrice De Stael
Visit Films/Monument Releasing | Drama | France | 2009
Adele is a hopeless Parisian romantic whose life comes undone after her boyfriend dumps her. Taking refuge in the apartment of her distant cousin, Adele soon finds herself juggling the affections of three potential suitors—who all bear an uncanny resemblance to her former lover.
"Elegant, original, hilarious, full of life and full of grace." —Le Monde
Friday, October 13
When Claude Got Shot
Directed by Brad Lichtenstein
Docuseek/371 Productions | Documentary | USA | 2021
While visiting his hometown of Milwaukee, father of three and aspiring attorney, Claude Motley, is shot in the face by 15-year-old Nathan, during a carjacking gone wrong. Two nights later, Nathan attempts to rob Victoria, who fires her gun in self-defense, partially paralyzing Nathan from the waist down. Award-winning filmmaker Brad Lichtenstein follows these three strangers tragically bound together by a weekend of gun violence, and a five-year journey navigating recovery and forgiveness.
• Emmy Award Winner for Exceptional Merit In Documentary Filmmaking, 2022
"When Claude Got Shot is revealing and an accurate representation of the world we live in… Viewers run the gamut of emotion thanks to Lichtenstein's wonderful coverage and genuine honesty." —Film Threat
Check out our other films by Brad Lichtenstein.
Tuesday, October 17
Solutions
Directed by Pernille Rose Grønkjær
First Run Features | Documentary | Denmark | 2021
A group of the world's leading scientists isolate themselves for 10 days at the renowned Santa Fe Institute, hidden away in the desert of New Mexico. They come from all corners of the scientific world, contemplating interrelated issues of the environment, economy, democracy, social media, education, institutional trust and artificial intelligence. Together, they want to start a new movement to secure a positive future for humanity.
"Fresh and compelling… In just 100 minutes, these bright minds are able to deconstruct and re-imagine the founding paradigms of today's society." —Cinema Femme
OVID EXCLUSIVE – SVOD PREMIERE
---
Tomorrow
Directed by Cyril Dion & Mélanie Laurent
UTMW | Documentary | France | 2015
Following the publication of a study forecasting the possible extinction of mankind by 2100, Cyril Dion and Mélanie Laurent traveled through 10 countries to understand the reasons for this upcoming catastrophe and to find out how to prevent it. During their journey, they met pioneers who are reinventing agriculture, energy, economics, democracy, and education. By pulling together concrete and tested initiatives, they begin to see how they can shape the world of tomorrow.
"Critic's Pick! Tomorrow's real triumph is its pervasive feeling of hope." —The New York Times
Thursday, October 19
Wood and Water
With Anke Bak, Ricky Yeung, Alexandra Batten
Directed by Jonas Bak
KimStim | Drama | Germany | 2021
In his arresting feature debut, German director Jonas Bak journeys halfway across the world to spin a delicate meditation on alienation and connection. Facing the void of retirement after leaving her job at a church in Germany's Black Forest, Anke makes the decision to visit her son in Hong Kong, only to be confronted by a wave of social unrest. Sublimely shot on 16mm, Wood and Water subverts travelogue clichés to encompass a woman's interior journey.
"Wood and Water breathes with unforced majesty about what's sad and beautiful in moments of great change — story, mood and near-documentary-like observation are in a wonderful harmony here." —Los Angeles Times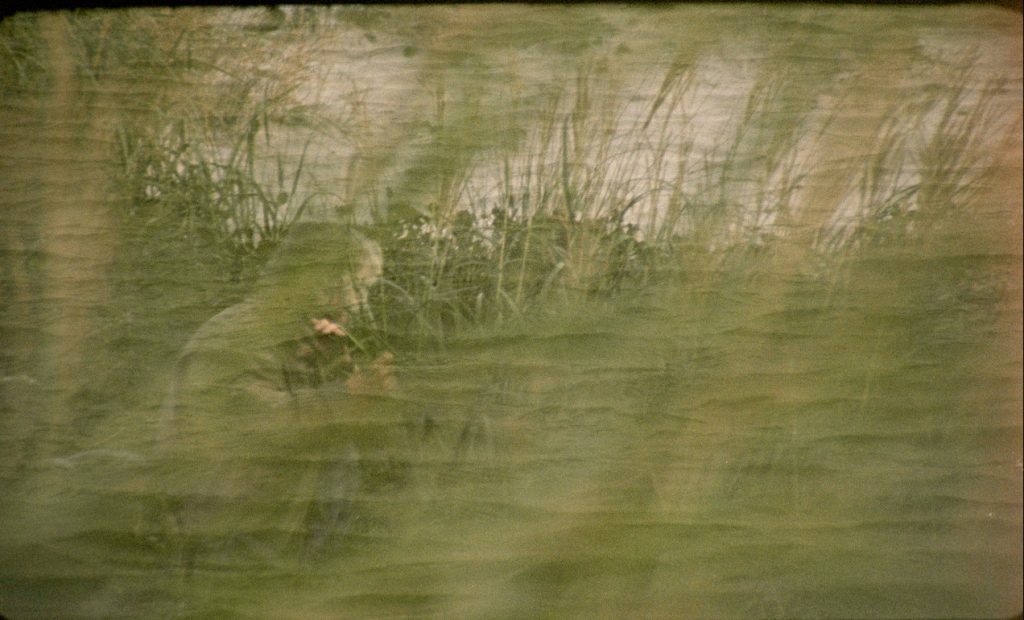 Friday, October 20
Geographies of Solitude
Directed by Jacquelyn Mills
Cinema Guild | Documentary | Canada | 2022
An immersion into the rich ecosystem of Sable Island, a remote sliver of land in the Northwest Atlantic, Geographies of Solitude follows Zoe Lucas, a naturalist and environmentalist who has lived there for over 40 years collecting, cleaning and documenting marine litter that persistently washes up on the island's shores. This feature-length experimental documentary has garnered countless awards since its premiere at the Berlinale Forum, including Best Canadian Feature Film at Hot Docs and Outstanding Artistry in Filmmaking from the Smithsonian in Washington, DC.
"A sensory adventure through nature's circle of life." —The Film Stage
"A beguiling and poetic film." —Screen Daily
OVID EXCLUSIVE – SVOD PREMIERE
---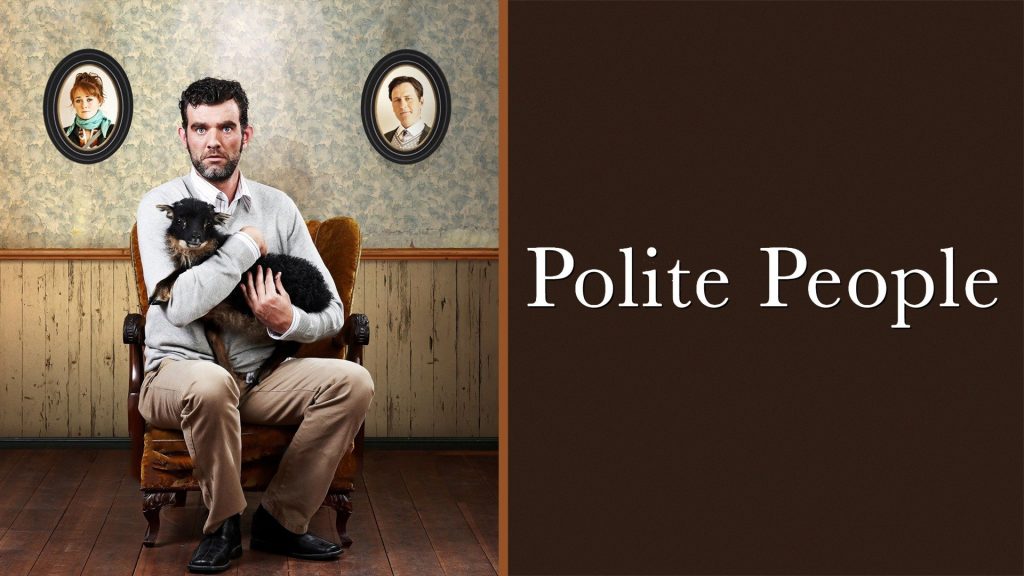 Tuesday, October 24
The Life and Times of Allen Ginsberg
Directed by Jerry Aronson
First Run Features | Documentary | USA | 2005
Renowned poet, radical, political activist, and founding member of the Beat movement, Allen Ginsberg shaped the soul of American counterculture for decades. Over 25 years, director Jerry Aronson accumulated more than 60 hours of film on Ginsberg, resulting in this comprehensive portrait of one of America's greatest poets. This documentary explores the last 70 years of American counterculture, beginning with the Beat era in the post-war forties and fifties, continuing through the revolutionary sixties, and concluding with the uncertainty and possibility at the turn of the millennium. The restored film has been out of distribution for several years.
"A meticulously-researched chunk of underground Americana" —The Austin Chronicle
OVID EXCLUSIVE – SVOD PREMIERE
Polite People
Directed by Olaf de Fleur Johannesson
With Stefan Karl Stefansson, Eggert Thorleifsson, Hilmir Snaer Gudnason, Agusta Eva Erlendsdottir
Visit Films/Monument Releasing | Comedy, Drama | Iceland | 2011
A darkly comical story of a self-obsessed city-slicker engineer so desperate to leave the city that he lies his way into a small farming community, pretending to know how to save them by re-financing their slaughterhouse. Little does he know, he's walking into a small-town political battle.
OVID EXCLUSIVE – SVOD PREMIERE
---
A Month of Sundays
Directed by Matthew Saville
With Anthony LaPaglia, Julia Blake, Justine Clarke, John Clarke
Visit Films/Monument Releasing | Drama | Australia | 2015
Real estate agent Frank Mollard won't admit it, but he can't move on. Divorced but still attached, he can't sell a house in a property boom, much less connect with his teenage son. One night Frank gets a phone call from his mother. Nothing out of the ordinary. Apart from the fact that she died a year ago. Thus blossoms a charming and unusual friendship with an elderly woman which inspires Frank to reconnect with life.
"A quiet, tender-hearted and gently eccentric affair." —Herald Sun
Wednesday, October 25
Thirst for Justice
Directed by Leana Hosea
Bullfrog Films | Documentary | USA | 2021
Thirst for Justice follows Janene Yazzie as she searches for the source of contamination in her son's school's water in Sanders, Arizona. Armed with a Geiger counter, she begins investigating radioactive waste in the Navajo Nation and finds areas hotter than evacuation zones in Chernobyl. When the epic movement for water justice ignites in Standing Rock, Janene is compelled to join. There she meets Flint water activist Nayyirah Shariff and their struggles converge. Janene travels to Flint, where she sees first-hand the similarities between what's happening in this inner city and the Navajo experience.
"Thirst for Justice opens eyes to the hard-hit communities at home in the USA… Locals speak powerfully about what this travesty means." —Randy Hayes, Founder, Rainforest Action Network
OVID EXCLUSIVE – SVOD PREMIERE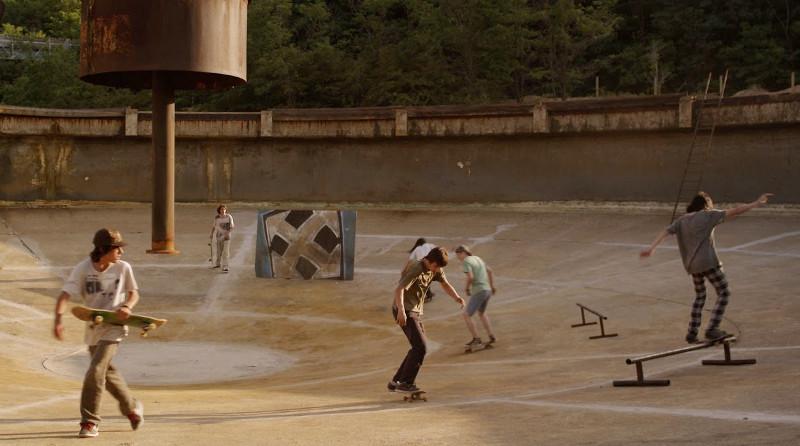 Thursday, October 26
Tilva Rosh
Directed by Nikola Lezaic
With Marko Todorović, Stefan Djordjević, Dunja Kovacević, Marko Milenković
Visit Films/Monument Releasing | Drama | Serbia, Netherlands | 2010
The summer after high school, Toda and Stefan spend their time skating, drinking and making videos around the old local copper mine, now the largest hole in Europe. Their friendship is put to the test when they battle for Dunja's attention, but as local union protests gain momentum, they are tied together under a common cause.
"Nikola Lezaic's debut feature is a marvel… this is a film that knows exactly what it wants to be and confidently succeeds on every count." —CineVue
OVID EXCLUSIVE – SVOD PREMIERE
---
Zero Point
Directed by Mihkel Ulk
With Märt Pius, Epp Eespäev, Uku Arop, Tambet Tuisk
UTMW | Drama | Estonia | 2014
After being denounced as an outcast in school and frightened away from home by his mother's developing schizophrenia, a troubled young man goes back to his old layabout friends who spend their time doing drugs and partying, rather than focusing on schoolwork. As the tension grows, he finds himself at zero point, where he must completely reset his life to build it up from scratch.
"Estonia steps up with dark youth drama." —Screen Anarchy
Friday, October 27
Yuujou: The Friendship Experiment
Directed by Corinne Eisenring
UTMW | Documentary | Switzerland | 2021
Six travelers want to create a circle of friendship across the globe. The travelers, who were strangers before, are divided into two teams. Both teams started in Berlin, and were sent in opposite directions. They have 100 days to make it to the other side of the world in Tokyo. They didn't know where the journey would lead them but they had to follow one rule: At each location, they had to meet a friend of their previous host.
Complete list of films premiering on OVID this month (in alphabetical order):
A Month of Sundays, Matthew Saville (2015) 
Alan Magee: Art is Not a Solace, P. David Berez & David Wright (2019)
August Pace, Daniel Madoff (2022)
Beltracchi: The Art of Forgery, Arne Birkenstock (2014)
Geographies of Solitude, Jacquelyn Mills (2022)
Lovers, Matteo Vicino (2018)
Maya, Mia Hansen-Løve (2018)
Pater, Alain Cavalier (2011)
Polite People, Olaf de Fleur Johannesson (2011)
Shaka, Morgan Le Faucheur (2018)
Solutions, Pernille Rose Grønkjær (2021)
The Apizaco Shaman, Rodrigo Lebrija (2017)
The Life and Times of Allen Ginsberg, Jerry Aronson (1997)
The Matador, Stephen Higgens & Nina Gilden Seavey (2008)
The Queen of Hearts, Valerie Donzelli (2009)
Thirst for Justice, Leana Hosea (2021)
Tilva Rosh, Nikola Lezaic (2010)
Tomorrow, Cyril Dion & Mélanie Laurent (2015)
When Claude Got Shot, Brad Lichtenstein (2021)
Wood and Water, Jonas Bak (2021)
Yuujou: The Friendship Experiment, Corinne Eisenring & Yvonne Eisenring (2021)
Zero Point, Mihkel Ulk (2014)