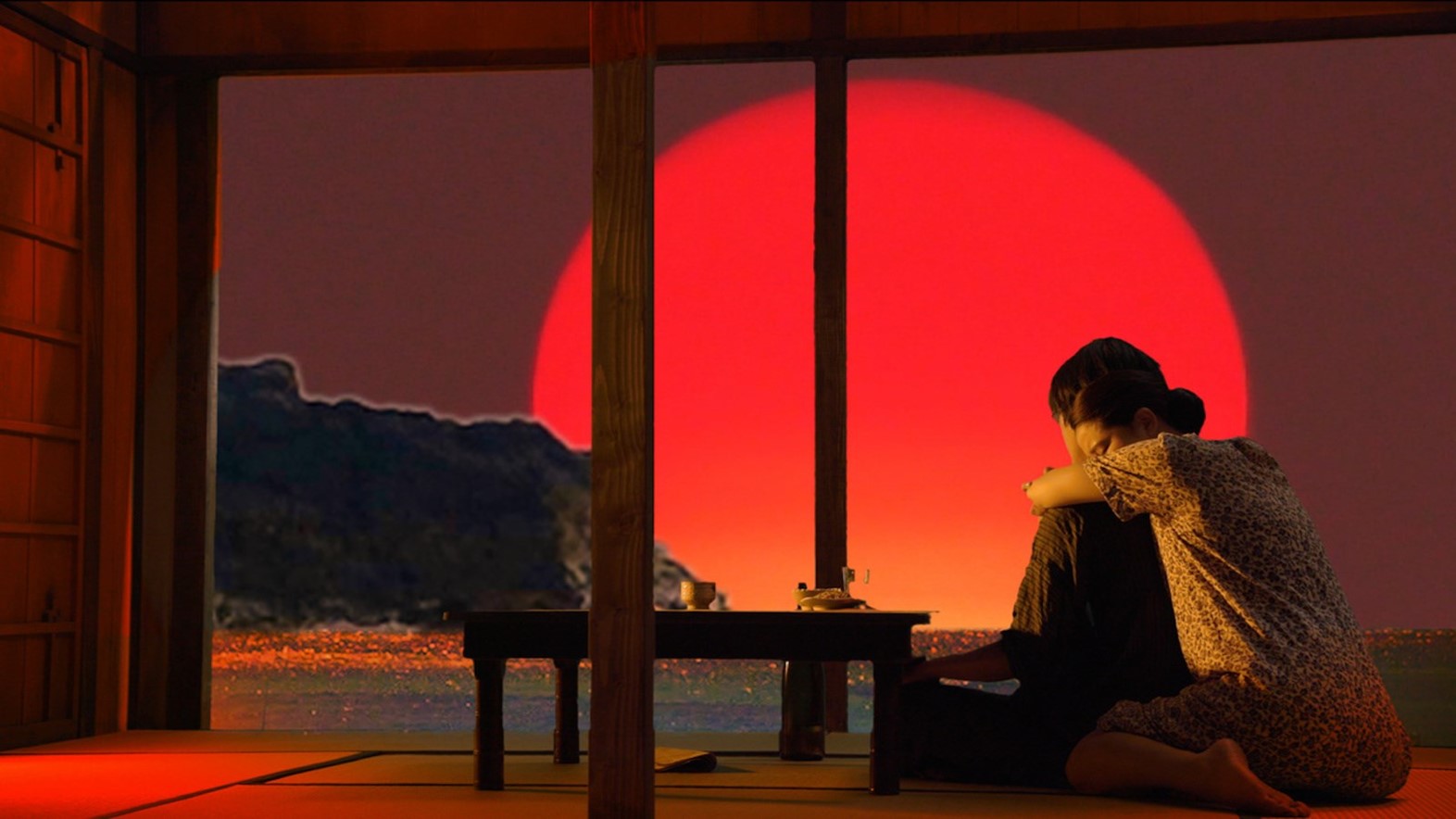 OVID's September Releases: Natalia Almada's "Users," Mark Cousins' 15-hour+ odyssey through cinema's sprawling global history, shorts by Jean-Luc Godard, Nobuhiko Obayashi's epic war trilogy & more!
OVID.tv is proud to announce its September slate of 22 streaming releases, nine of which are SVOD exclusives.
Plenty of epics for you this month, from Nobuhiko Obayashi's extravagantly stylized examinations of Japanese history, to Natalia Almada's technological journey in Users, to Mark Cousins' 15-episode series through cinema's sprawling global history, which we've programmed across three consecutive Fridays.
Streaming premieres for history buffs include Patricio Guzmán's Chile, Obstinate Memory, wherein Guzmán visits with Chileans who experienced the U.S.-backed coup of 1973 first-hand. 
For the horror buffs: two films by award-winning Polish filmmaker Jagoda Szelc that look so creepy we're not so sure we can even bring ourselves to watch them…
September also yields newly restored French New Wave shorts by Jean-Luc Godard and François Truffaut, completing OVID's existing collection of early New Wave films.
We have a selection of dramas as well, including Bad Hair by Mariana Rondón from Venezuela, about a young boy's obsession with straightening his hair, much to the distress of his mother.
Full details and lineup for September are below.
(Image from Nobuhiko Obayashi's Hanagatami, premiering on OVID on September 7th)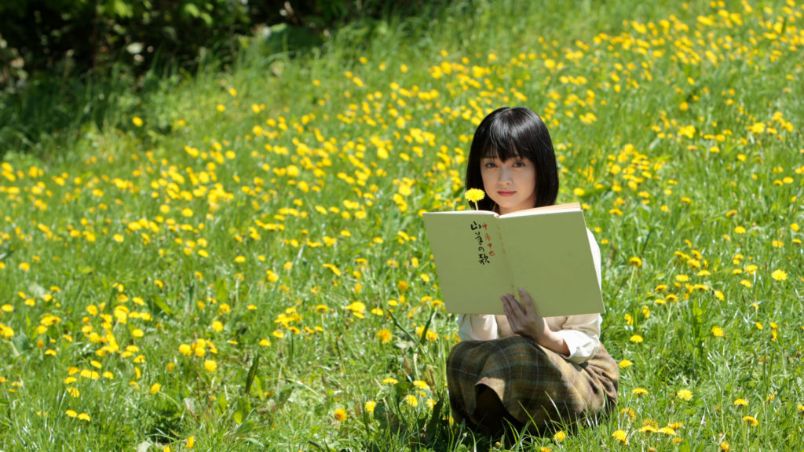 Tuesday, September 5
Casting Blossoms to the Sky
Directed by Nobuhiko Obayashi
With Shiho Fujimura, Toshio Kakei, Yasuko Matsuyuki, Masayuki Yui
KimStim | Drama | Japan | 2012
In the aftermath of the Great East Japan Earthquake, journalist Reiko Endo travels to the city of Nagaoka in Niigata Prefecture as it prepares for an annual fireworks festival memorializing victims of war. Drawn to the city by an old flame who plans to put on a war-themed play written by a mysterious student, Reiko embarks on a journey of self-discovery as she unravels the storied history of Nagaoka and the ghosts of its war-torn past. Nobuhiko Obayashi's imaginative first entry in his war trilogy is a moving work of mourning, compassion, and hope, drawing parallels between the devastation of war and the existential threats of modern disasters.
"A ghost story folded into a town portrait, dotted with romance and history lessons… A stylistic, emotional balancing act unlike anything else." —Variety
Wednesday, September 6
Seven Weeks
Directed by Nobuhiko Obayashi
With Kazunari Aizawa, Toshiaki Chiku, Yumi Adachi
KimStim | Drama | Japan | 2014
In his follow-up to Casting Blossoms to the Sky, Nobuhiko Obayashi continues to explore themes of lost love, memory, war, and art. After passing away at 92, Mitsuo Suzuki's far-flung family gathers to make preparations for his funeral when a mysterious and unknown woman appears among them. Together, they begin to unravel the secret history of Mitsuo's long life, including shocking tales of the war. Obayashi's fragmentary film breaks down the barriers between past and present, reality and illusion, self and other, in order to create an emotionally rich meditation of Japan's wartime responsibility.
"Seven Weeks pulses with more hot-blooded vitality and audacity than most films by [Obayashi's] younger compatriots." —The Asahi Shimbun
Thursday, September 7
Hanagatami
Directed by Nobuhiko Obayashi
With Shunsuke Kubozuka, Shinnosuke Mitsushima, Keishi Nagatsuka
KimStim | Drama | Japan | 2017
After being diagnosed with stage four lung cancer and given six months to live, Nobuhiko Obayashi set out to fulfill his filmmaking dream: an adaptation of a 1937 novel by Kazuo Dan that he had planned to make since the start of his career. Set in the spring of 1941, wide-eyed 17-year-old Toshihiko arrives in the coastal town of Karatsu and befriends a group of teenage classmates stumbling through their remaining days of youth as war looms on the horizon. An extravagantly stylized epic that makes inventive use of green screens, elaborate lighting, and dizzying editing, Obayashi's swan song marks the culmination of his singular visual style and uncompromising exploration of modern Japanese history.
"Both a moving tribute and the type of phantasmagorical experience one would expect from the director of 1977's House." —Reeling Reviews
"Epic in length and scope but intimate in focus." —Little White Lies
Friday, September 8
A Film About Couples
Directed by Natalia Cabral & Oriol Estrada
Pragda | Drama | Dominican Republic | 2021
Natalia and Oriol are a couple of filmmakers in their thirties embarking on a documentary project about couples in love. As filming progresses, wounds of their own relationship begin to open up. Finishing the film will be their opportunity to reformulate their love for each other and their love for cinema.
"Smart, funny, raw and completely true to its creator's reality." —Seventh Art Studio
OVID EXCLUSIVE – SVOD PREMIERE
---
The Story of Film: An Odyssey
Directed by Mark Cousins
Music Box Films | Docuseries, Episodes 1 to 5, 61 min each | UK | 2011
Directed and narrated by Mark Cousins, a film critic from Northern Ireland, and based on his 2004 book The Story of Film, the series was initially broadcast on Channel 4 in the UK as 15 one-hour brisk chapters on the history of film with a total runtime of over 900 minutes. A love letter to cinema and unmissable masterclass, A.O. Scott of The New York Times described Cousins' film as "an invigorated compendium of conventional wisdom." Contrasting the project with its "important precursor (and also, perhaps, an implicit interlocutor)", Jean-Luc Godard's Histoire(s) du cinéma, Scott commended Cousins' film as "the place from which all future revisionism must start".
These first five episodes look at the birth of cinema, the Hollywood dream, the arrival of sound and post-war cinema, compiling a vast assembly of filmmakers, from Sergei Eisenstein to Buster Keaton, to Yasujirō Ozu to Steven Spielberg, and many others.
The program won a Peabody Award in 2013 "for its inclusive, uniquely annotated survey of world cinema history."
Monday, September 11
Chile, Obstinate Memory
Directed by Patricio Guzmán
Icarus Films | Documentary | 1997
Coinciding with a New York City-wide week-long retrospective of Patricio Guzmán's films hosted by our sibling distributor Icarus Films, including a new restoration of The Battle of Chile, this is the first time Chile, Obstinate Memory has been made available on any streaming platform. Almost 25 years after the release of his landmark documentary The Battle of Chile, Guzmán returned to screen the film in his homeland for the first time. He visits Chileans who experienced the coup first-hand. Survivors reminisce as they watch the film, recognizing lost comrades and recalling their courage and gaiety. It is the screening for students, however, that most surprises Guzmán, the intensity of their reaction reveals an unquenchable thirst for truth about the past. Through them, the repressed feelings of an entire nation seem to find expression.
"The disquieting juxtaposition of a past so indelibly etched in the minds of one generation and a youthful population oblivious to history lends the film a haunting quality." —Variety
OVID EXCLUSIVE – SVOD PREMIERE
---
Paris, A Winter's Day
Directed by Guy Gilles
Icarus Films | Short | France | 1962
Guy Gilles walks through Paris with his camera on a cold winter's day. Interspersed with shots of the city, we hear from Parisians, including a group of boys on the joys of pelting passers-by with snowballs, and a 73-year-old who has lived his whole life in Paris and would not have it any other way. This meditation on film and memory is built around Chris Marker's observation that "Nothing is more beautiful than Paris, if not the memory of Paris."
OVID EXCLUSIVE – SVOD PREMIERE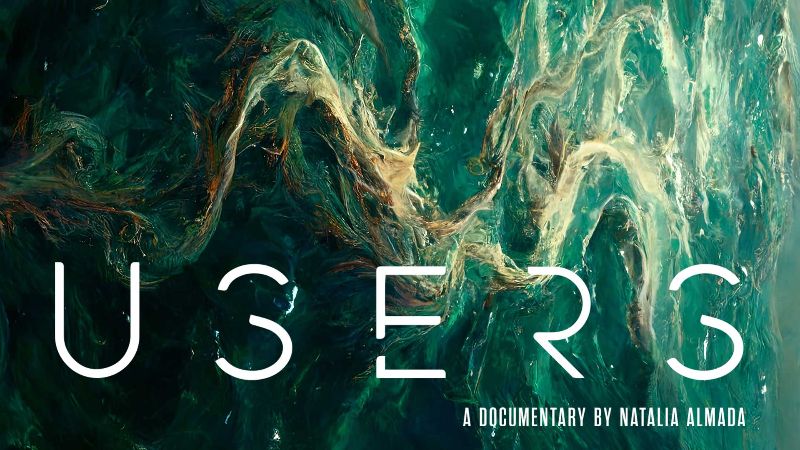 Wednesday, September 13
Users
Directed by Natalia Almada
Icarus Films | Documentary | 81 min | USA, Mexico | 2021
"Will my children love their perfect machines more than they love their imperfect mother?" asks the narrator of Users. From this seemingly simple prompt, acclaimed filmmaker Natalia Almada (2012 MacArthur Genius Grant Recipient, 2009 Sundance Film Festival Directing Award) spins an epic examination of our world, where it is presumed that technological progress will inspire social progress; that ever-smarter machines will better humankind. Constructed from immaculately rendered images and featuring a score performed by Kronos Quartet, this film is an immersive journey into the heart of our changing relationship with the natural world. Users joins Almada's collection of films already on Ovid, including El Velador, El General, and Everything Else. Extra features will include an interview with Almada.
"Truly moving and mind-blowing." —Rolling Stone
OVID EXCLUSIVE – SVOD PREMIERE
Thursday, September 14
Hitler: A Career
Directed by Joachim Fest & Christian Herrendoerfer
UTMW | Documentary | West Germany | 1977
Controversial at the time of its release, this portrait of Adolph Hitler's rise to power foregrounds the internal politics and propaganda of Nazi Germany, tracing Hitler's uncanny ability to tap into the people's psychological needs. How did this unknown Austrian boy seduce the German people, and why did they follow him to the brink of destruction? Fest's documentary takes on these questions by charting the roots of fascism in Germany's historical heritage. Using unseen footage from the German war archives, Hitler: A Career presents a devastating study of the rise and fall of Hitler's empire.
"This meticulously assembled film dissects the Third Reich with an analytical blade, charting Hitler's improbable rise, his mastery of crowd psychology and his consummate skill in exploiting others' weaknesses." —AV Club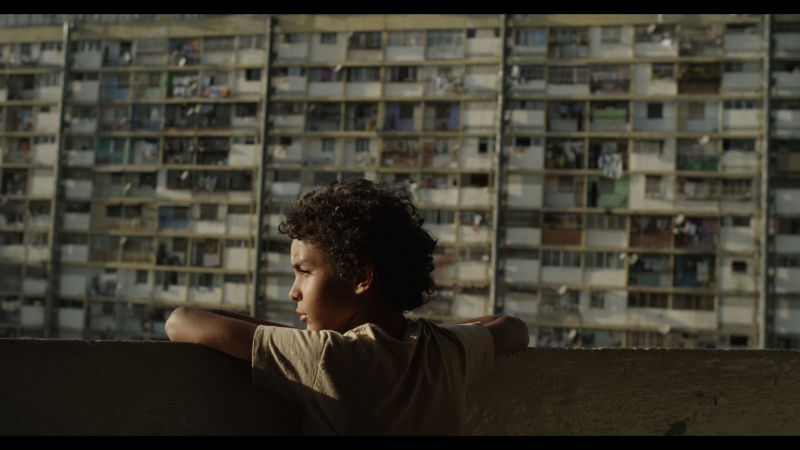 Friday, September 15
Bad Hair
Directed by Mariana Rondón
With Beto Benites, Samantha Castillo, Samuel Lange Zambrano
Pragda | Drama | Venezuela | 2013
A nine-year-old boy's obsession with straightening his hair elicits a tidal wave of homophobic panic. In Mariana Rondón's tender but clear-eyed coming-of-age tale, Junior is a beautiful boy, with big brown eyes, a delicate frame, and a head of luxurious dark curls. But Junior aches to straighten those curls, to acquire a whole new look befitting his emerging fantasy image of himself as a long-haired singer. He doesn't know yet what it means to be gay, but his hard-working mother sets out to "correct" Junior's condition before it fully takes hold. Bad Hair is a story of people doing what they feel they have to, partly out of fear, but also out of love.
"Bold and intelligently perceptive. Provocative and gripping." —Indiewire
OVID EXCLUSIVE – SVOD PREMIERE
---
The Story of Film: An Odyssey
Directed by Mark Cousins
Music Box Films | Docuseries | Episodes 6 to 10, 61 min each | UK | 2011
The aforementioned series by Mark Cousins continues. The next chapters cover the vital filmographies of world cinema with a focus on melodrama, including films by Kenneth Anger, Luis Buñuel, Alfred Hitchcock, Akira Kurosawa, Nicholas Ray, Satyajit Ray, and Orson Welles. The influential European New Wave gets an episode of its own, including Michelangelo Antonioni, Ingmar Bergman, Robert Bresson, Jean-Luc Godard, and Luchino Visconti. Episodes 8 and 9 take us from Eastern Europe to American cinema of the 70s, before delving into the neglected contributions of African, Asian, and Latin American filmmakers in episode 10.
Tuesday, September 19
Newly restored shorts!
All the Boys Are Called Patrick
Directed by Jean-Luc Godard
With Anne Colette and Nicole Berger
Icarus Films | Short | France | 1958
Written by Éric Rohmer and directed by Jean-Luc Godard, All Boys Are Called Patrick follows roommates Charlotte (Anne Colette) and Véronique (Nicole Berger) who share a tiny flat with a single bed. Charlotte's taste in books ranges from Hegel to The Fate of the Immodest Blonde, while Véronique is a law student who keeps up with current events. Over the course of an afternoon, both are separately accosted by a pick-up artist named Patrick, who manages to fast-talk them into dates — until a poorly timed kiss torpedoes his plans. Full of fun visuals, including a newspaper whose front-page headline is the Truffaut line, "French Cinema Is Dying Under False Legends."
"All Boys Are Called Patrick is the most accomplished form of the critic-filmmaker short film: the characters are filmed freely and Rohmer's rhymes add the hint of mechanics necessary for comedy." —Marc Cerisuelo, Jean-Luc Godard
---
Charlotte and Her Boyfriend
Directed by Jean-Luc Godard
With Jean-Paul Belmondo, Gérard Blain, Anne Collette
Icarus Films | Short | France | 1958
"Let me finish," Jules (Jean-Paul Belmondo, voiced by Jean-Luc Godard) repeatedly tells his ex Charlotte (Anne Colette) without ever pausing long enough for her to actually say anything. While chomping on a cigar, he berates her for leaving him for someone in the movie business, raves about the stupidity of cinema, repeatedly calls her an idiot, and begs her to come back to him, promising to buy her an Alfa Romeo one day. What could have been an exercise in misogyny becomes a wry commentary on toxic masculinity and relationships, with a wonderful twist at the end.
"Remarkably efficient in style and setting." —The Bulwark
---
Love Exists
Directed by Maurice Pialat
With Jean-Loup Reynold
Icarus Films | Short | France | 1961
Maurice Pialat may have grown up in the suburbs, but he has little love for them. In this poetic but critical essay film, he turns his gaze to a range of post-war Paris suburbs: From the bourgeois plots of land where the "quaint" aesthetic dominates, to massive new apartment blocks, and even shantytowns. In drawing attention to class segregation and disparity of opportunity between those who live in Paris and in the towns that ring the metropolis, Pialat crafts a bracing critique of post-war France.
"A small masterpiece: exquisitely shot in black, white, and silver-gray, cleverly cut, wittily narrated." —Indiewire
Wednesday, September 20
Newly restored shorts!
500 Francs
Directed by Melvin Van Peebles
Icarus Films | Short | France | 1961
Set to a percussive, syncopated soundtrack, this early Melvin Van Peebles short is a small-scale tale of obsession, greed and violence. In a run-down neighborhood, a boy notices a 500-franc note in a sewer. His improvised efforts to pull it up through the grate fail, and when a poor young man comes along to try his luck, the boy's jealousy leads to a series of ultimately ineffective attacks. Finally, he makes one last quixotic attempt to get his hands on the precious banknote. See also, How to Eat Your Watermelon in White Company (And Enjoy It!) by Joe Angio on OVID, a documentary on Peebles' groundbreaking impact on film, politics and pop culture, which remains as relevant as ever.
---
A Story of Water
Directed by Jean-Luc Godard and François Truffaut
With Jean-Claude Brialy, Caroline Dim, Jean-Luc Godard
Icarus Films | Short | France | 1958
As the spring melt floods the streets of a town outside Paris, a student (Caroline Dim) faces one obstacle after another while trying to get to the Sorbonne. After meeting up with a dashing young driver (Jean-Claude Brialy), the two set out on an irreverent journey propelled by stream-of-consciousness narration—brimming with clever wordplay and digressions from Baudelaire to the playfulness of art—as she and her newfound beau navigate flooded streets and fields.
"Captures the essence of the French New Wave, with its radical construction and an almost anarchistic synthesis of the mundane and the unashamedly erudite." —Frenchfilms.org
---
Twenty-Four Hours in the Life of a Clown
Directed by Jean-Pierre Melville
With Louis Maïss, Beby, Jean-Pierre Melville
Icarus Films | Short | France | 1946
Jean-Pierre Melville's first directorial effort in 1946 follows a clown and his partner, who find inspiration one day in the streets for their performance in the circus that night. Blending touches of surrealism, humor, and quotidian observation of daily life, Melville's early short foreshadowed the irreverent charm and experimentation that would transform French cinema in the coming decades.
"Melville finds the calm beauty of humanity, even when it's a little slapstick… a great little film." —The Stop Button
Thursday, September 21
Vicenta
Directed by Darío Doria
Pragda | Drama | Argentina | 2020
As urgent as it is visually stunning, Vicenta explores the struggle for the right to legal and safe abortion. Through small clay figurines and live-action news clips, this documentary narrates the real human rights story of Vicenta, an illiterate working-class woman who discovers that her teenage daughter's assault has resulted in a pregnancy. With few resources, Vicenta must now turn to the media to overcome a political and medical system that refused to help. As mass pro-choice and anti-abortion demonstrations ensue, three women join together in her fight to help Laura terminate the pregnancy. Narrated by Liliana Herrero.
"A painstakingly accurate portrayal of Vicenta's feelings as she navigates a bureaucratic maze—and emerges victorious." —Doc Aviv
OVID EXCLUSIVE – SVOD PREMIERE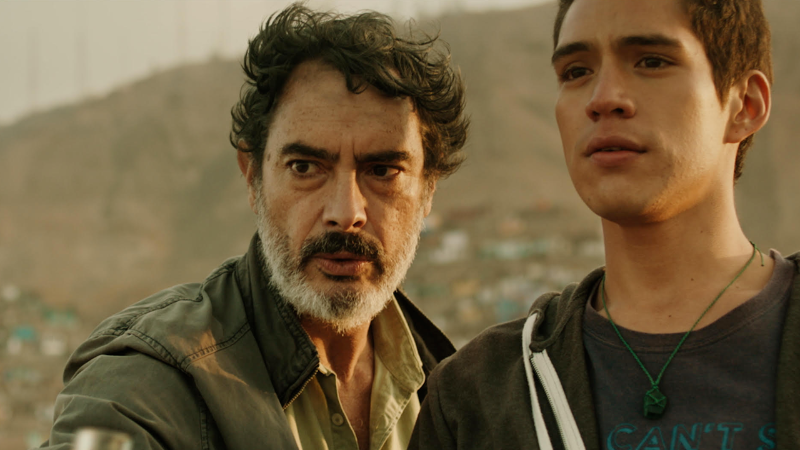 Friday, September 22
Contactado
Directed by Marité Ugás
With Baldomero Cáceres, Samantha Castillo, Miguel Dávalos
Pragda | Drama | Peru | 2020
Aldo is an aging, self-proclaimed prophet who lost a sense of meaning in his life—until Gabriel, a young follower who idolizes Aldo and still believes in his teachings, tracks him down and encourages him to return to preaching. Award-winning filmmakers Mariana Rondón and Marité Ugás craft a captivating story of faith, lies, and empathy. Contactado's complex performances mirror each other's evolving characters in this stunning portrayal of the power of faith—and deception.
"Visually stunning… Dares to ask existential questions as timely as they are timeless." —Oslo Film Agency
OVID EXCLUSIVE – SVOD PREMIERE
---
The Story of Film: An Odyssey
Directed by Mark Cousins
Music Box Films | Docuseries | Episodes 11 to 15, 61 min each | UK | 2011
The aforementioned series continues as Mark Cousins zones in on indie filmmaking, the digital revolution, the arrival of multiplexes, and Asian cinema. Discussing films by Jane Campion, Park Chan-wook, Alan Clarke, David Cronenberg, Claire Denis, Baz Luhrmann, Lucrecia Martel, Béla Tarr, Quentin Tarantino, Gus Van Sant, Apichatpong Weerasethakul, John Woo, and many others, Cousins takes stock of an international film landscape undergoing profound technological and cultural change.
Tuesday, September 26
Secrets from Putumayo
Directed by Aurélio Michiles
Pragda | Documentary | Brazil | 2020
In 1910, the British Consul General in Rio de Janeiro, Roger Casement, undertook an investigation into allegations of crimes against indigenous communities committed by the British-registered Peruvian Amazon Company. Narrated from his journals, Secrets from Putumayo recounts the horrific treatment he uncovered there: an industrial-extractive system based on killings and slave labor in the midst of the Amazon rainforest. Blending unflinching passages from his journal (powerfully narrated by Stephen Rea) with unforgettable archival images, the film makes space for the Indigenous relatives of the survivors to share the oral stories passed down by the family members, who also recount current struggles for self-determination against today's multinational corporations, just as fixated on extracting the resources of the Amazon. Casement's pursuit of justice continued when he returned to his native Ireland where he became an active Irish nationalist, to be executed for treason during World War I by the British government.
"A brutal look into the Peruvian Amazon River Company's ongoing dehumanization of indigenous peoples in the region. It is a harrowing, yet profound film." —Video Librarian
OVID EXCLUSIVE – SVOD PREMIERE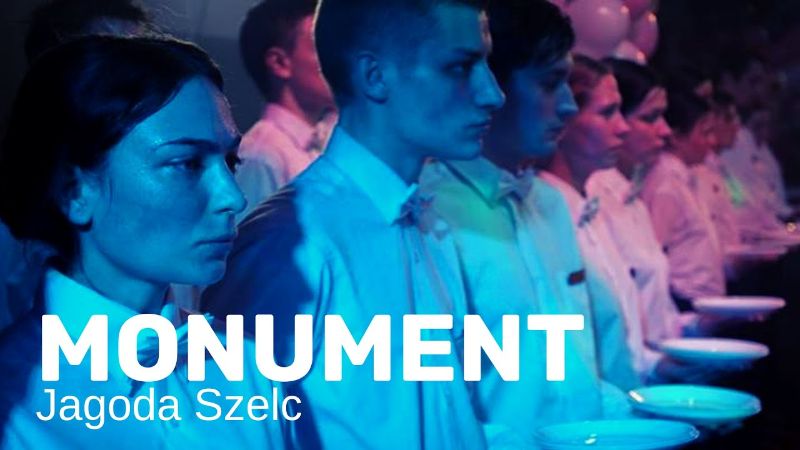 Thursday, September 28
Monument
Directed by Jagoda Szelc
With Anna Biernacik, Karolina Bruchnicka, Paulina Lasota, Zuzanna Lit
Yellow Veil | Drama | Poland | 2018
A group of youths wake up disoriented in an ice-cold minibus. They knew they were supposed to show up for an internship in a hotel, supervised by an experienced manager. They knew it would be a trial for them, but didn't know how hard. Time and space become an impossible feat, embodied by the titular Monument.
"Stunning… A deeply unsettling experience, yet one that always rewards patience and attentive engagement." —PopMatters
---
Tower. A Bright Day
Directed by Jagoda Szelc
With Anna Krotoska, Dorota Lukasiewicz, Malgorzata Szczerbowska, Anna Zubrzycki
Yellow Veil | Drama | Poland | 2017
Mula lives with her husband, sick mother and daughter Nina in a countryside house. A weekend before Nina's first holy communion, her brother and his family come for a visit together with Kaja – Mula's younger sister, who disappeared 6 years earlier. The rest of the family begin to believe that this might be a new beginning for them and a chance for the sisters to reconcile. As Mula's concern over the sudden return of her sister Kaja boils over, the family begins to suspect something sinister is afoot.
"Writer-director Jagoda Szelc displays an ambitious, elusive sensibility [that] brings to mind Lucrecia Martel's La Ciénaga." —Chicago Reader
Friday, September 29
The Story of Film: A New Generation
Directed by Mark Cousins
Music Box Films | Documentary | UK | 2021
A 2-hour-and-20-minute follow-up exploring the most powerful movie images of the last decade, The Story of Film: A New Generation, premiered at the Cannes Film Festival in 2021. Cousins discusses films by Pedro Costa, Mati Diop, Jonathan Glazer, Bong Joon Ho, Hirokazu Kore-eda, Jordan Peele, Todd Phillips, Kelly Reichardt, Josh Safdie and Benny Safdie, among many others. Cousins spins a tale of cinematic innovation in our eclectic and voluminous digital age.
"An unashamed celebration of cinema as an art-form." —The Guardian
Complete list of films premiering on OVID this month (in alphabetical order):
500 Francs, Melvin Van Peebles (1961)
A Film About Couples, Natalia Cabral & Oriol Estrada (2021)
All the Boys Are Called Patrick, Jean-Luc Godard (1958)
A Story of Water, Jean-Luc Godard (1958)
Bad Hair, Mariana Rondón (2013)
Casting Blossoms to the Sky, Nobuhiko Obayashi (2012)
Charlotte and Her Boyfriend, Jean-Luc Godard (1958)
Chile, Obstinate Memory, Patricio Guzmán (1997)
Contactado, Marité Ugás (2020)
Hanagatami, Nobuhiko Obayashi (2017)
Hitler: A Career, Joachim Fest & Christian Herrendoerfer (1977)
Love Exists, Maurice Pialat (1961)
Monument, Jagoda Szelc (2018)
Paris, A Winter's Day, Guy Gilles (1962)
Secrets from Putumayo, Aurélio Michiles (2020)
Seven Weeks, Nobuhiko Obayashi (2014)
The Story of Film: A New Generation, Mark Cousins (2021)
The Story of Film: An Odyssey, Mark Cousins (2011)
Tower. A Bright Day, Jagoda Szelc (2017)
Twenty-Four Hours in the Life of a Clown, Jean-Pierre Melville (1946)
Users, Natalia Almada (2021)
Vicenta, Darío Doria (2020)