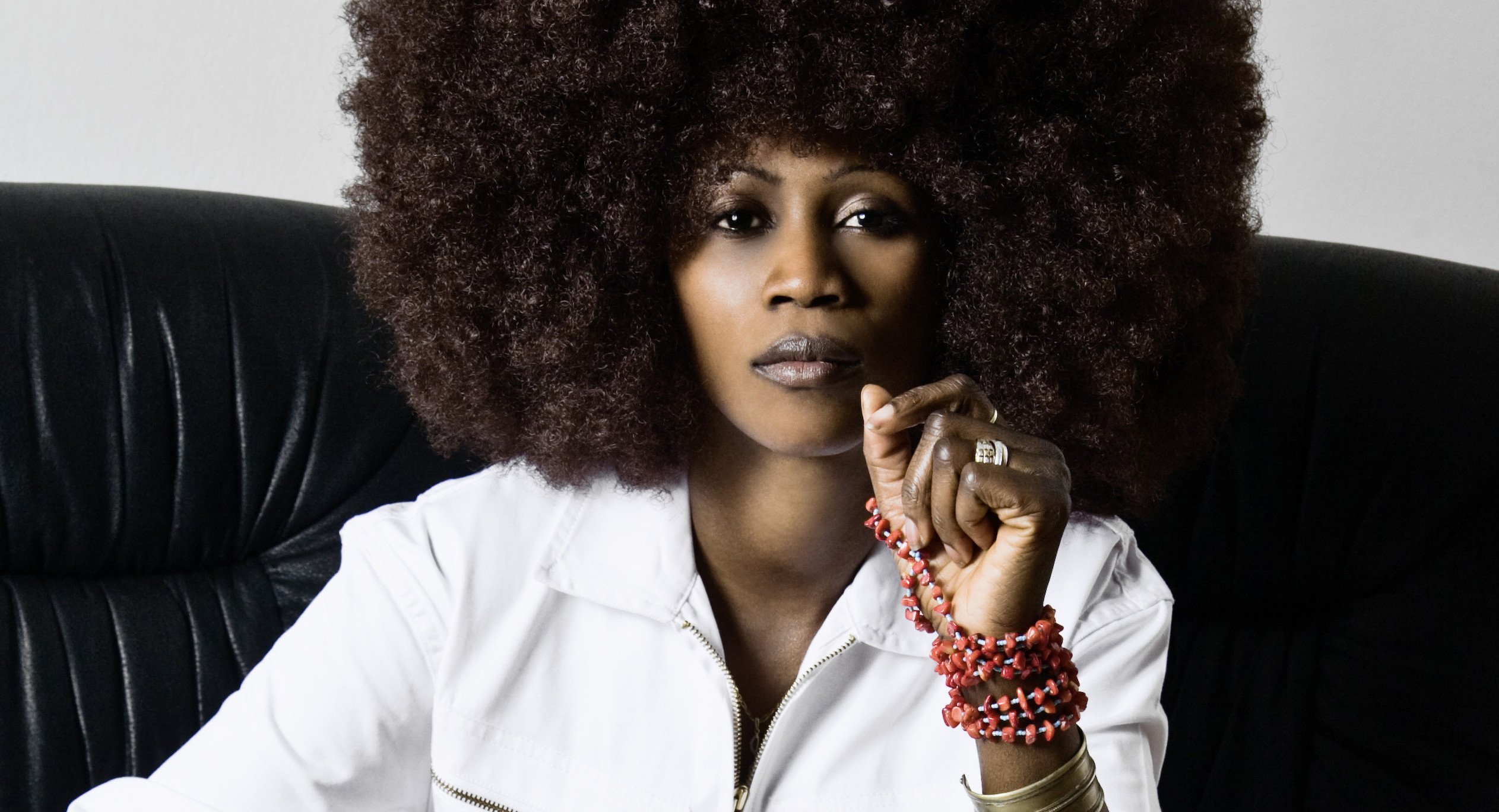 OVID's August Releases: Afrobeat subcultures, legendary Brit-pop band Pulp, a frightening Tunisian horror film, fascinating trans stories & more!
OVID.tv is proud to announce its August slate of 14 streaming releases, six of which are SVOD exclusives (and as you may notice we're taking some time off at the end of the month!).
OVID has your summer music playlist covered with Fonko: about African club music styles across the continent carrying the legacy of Fela Kuti, narrated by Neneh Cherry. Plus Pulp: A Film about Death and Supermarkets, about the legendary Brit-pop band as they return to their hometown of Sheffield for their last UK concert.
Other docs include So Late, So Soon, a moving documentary about eccentric Chicago artists Jackie and Don Seiden; and No Ordinary Man, a portrait of trans jazz musician Billy Tipton, which Richard Brody of The New Yorker praised as "a genre unto itself, a meta-biographical film about a musician who earned his place in history posthumously, for reasons that he carefully avoided revealing throughout his life."
August also presents a creepy Tunisian horror film, Dachra, rivaling The Blair Witch Project and Midsommar, and to lighten the mood The Libertine, a seductive French comedy on Denis Diderot and a clandestine publishing operation of the once prohibited Encyclopédie.
Full details and lineup for August are below.
(Image from Göran Olsson, Lamin Daniel Jadama, and Lars Lovén's series Fonko, premiering on OVID on August 3rd)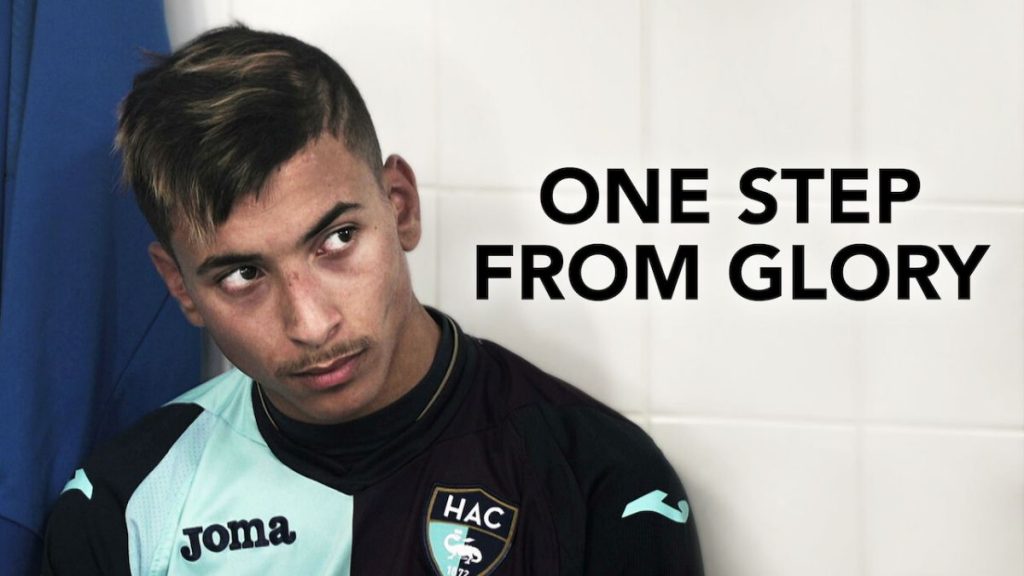 Wednesday, August 2
One Step from Glory
Directed by Fabrice Macaux
Andana Films | Documentary | France | 2020
Abdel is a young intern for one of Europe's most prestigious football training centers. In the next months, his future will be at stake. After negotiations, he may sign his first contract at age 18 and begin a path to wealth and glory, but if he doesn't succeed, he will get back to the starting point, without a diploma and shrinking prospects in life.
OVID EXCLUSIVE – SVOD PREMIERE
Thursday, August 3
Fonko
Directed by Göran Olsson, Lamin Daniel Jadama, and Lars Lovén
First Hand Films | Docuseries, 3 episodes | Sweden | 2014
"Fonko, meaning 'the thing' or 'to take care of each other', is a visceral, whirlwind journey through Africa's modern music scene. Taking us from Dakar to Johannesburg and hitting many cities in between, we are brought up close to the revolutionary artists redefining not only African music, but what it means to be African." —The View From Here
Narrated by Neneh Cherry (a successful musician in her own right, with hit songs such as 'Woman' and '7 Seconds'), this series introduces some of the most creative African artists working today, taking viewers on a musical journey into the depths of a continent in deep cultural and economic change. From the award-winning filmmakers of 'Concerning Violence' and 'The Black Power Mixtape 1967-1975', the first episode looks at music as a form of protest in South Africa and Nigeria as artists carry on the work of icon Fela Kuti. The second episode moves through Francophone West Africa, with Dakar as the unrivaled center for the West African hip-hop scene. Episode three takes viewers to Ghana and Angola, two of the fastest-growing economies in the world, as well as two countries in the midst of a musical revolution.
"The breakneck music serves as backdrop for the lyrical themes that capture the huge political, racial, social, and economic tensions tied to modern life in South Africa, a nation that is still struggling… Here, the music is used as a bridge, a challenge, an outlet, and to express solidarity." —Video Librarian
OVID EXCLUSIVE – SVOD PREMIERE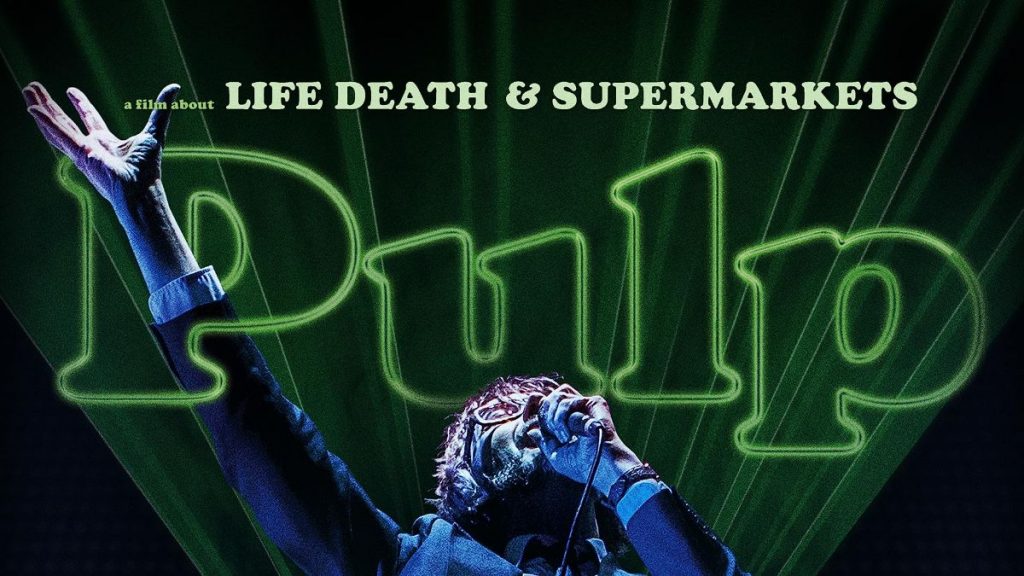 Friday, August 4
Arsene Lupin
Directed by Jean-Paul Salomé
Starring Romain Duris, Kristin Scott Thomas, Pascal Greggory, and Eva Green
Under The Milky Way | Feature | France | 2003
Back by popular demand! Adapted from the novel by Maurice Leblanc "The Countess of Cagliostro", the film narrates the formative years of Arsene Lupin: a master thief. This adaptation takes us from the cliffs of the Caux countryside to the murky Paris of that period, where we follow his life as an outlaw turning his back on the moral code of society in the middle of the industrial revolution while forging an image of himself as a gentleman-burglar.
"A thoroughly entertaining period romp bursting with intrigue." —Variety
---
Pulp: A Film about Death and Supermarkets
Directed by Florian Habicht
Oscilloscope | Documentary | UK | 2014
"A fittingly eccentric portrait of the band and their Sheffield hometown. … This is far from a conventional rock documentary, but Pulp were far from a conventional band, and that's what makes it work." —NME
Pulp found fame on the world stage in the 1990s with anthems including 'Common People,' 'Disco 2000,' and 'This is Hardcore.' Director Florian Habicht documents the band's return to their hometown of Sheffield for their last UK concert. Capturing the acute charisma of the band's lead vocalist Jarvis Cocker and idolizing fans, this is a rare music film to behold — by turns funny, life-affirming, and at times bewildering.
"The live performances are electrifying, all jagged elbows and brilliant pop tunes, with the band suitably assisted not by drugs and booze, but by a neatly organized display of treatments for colds, incontinence and light grazes… Hardcore indeed." —The Guardian
Tuesday, August 8
So Late So Soon
Directed by Daniel Hymanson
Oscilloscope | Documentary | USA | 2021
"Daniel Hymanson's debut feature is a delicately observed portrait of long-married Chicago artists as they confront their twilight years." —IndieWire
Half a century into their marriage, Chicago artists Jackie and Don Seiden approach the fragility of their elderly lives in their own distinct ways. Jackie, notorious for her unbounded energy, is constantly on the move, inspired to create works of art while also maintaining the couple's multistory, brightly-painted Victorian house. Don steadily sketches in his notebook while facing alarming interruptions to his health. Director Daniel Hymanson filmed the Seidens, on-and-off for five years, capturing the hardships of aging as well as a view into enduring companionship, in this charming character study.  
"Intimate and bittersweet, an existence that, if not completely full, comes close to it." —The Hollywood Reporter
Thursday, August 10
Summer of Dolphins
Directed by Shahar Segal
First Hand Films | Documentary | Switzerland | 2007
Did you know that a dolphin dies if it falls asleep? That they have sex all the time? For an entire summer, a film crew follows three dolphins as they are set free by their trainer, Maya, who had raised them from birth. If they stay in captivity, they will be unable to survive. An arduous journey fraught with frustration, pain and liberation.
OVID EXCLUSIVE – SVOD PREMIERE
---
This Stolen Country of Mine
Directed by Marc Wiese
Pragda | Documentary | Ecuador | 2022
When Rafael Correa becomes president of Ecuador in 2007, the West will no longer lend money to the country. Instead, the president turns to China and starts making a flurry of deals and contracts with the Chinese, giving the big Asian country mining, oil and influence over infrastructure in the small South American country, among other things. Not all Ecuadorians are happy. Mountainside villages are setting up guerrilla armies led by eco-activist Paúl Jarrín Mosquera, who is trying to sabotage Chinese mining and ensure Ecuador is not re-colonized. Meanwhile, in the capital of Quito, journalist Fernando Villavicencio exposes government corruption to such an extent that he has to flee for his life. Wiese reveals the consequences of globalization and the earthbound nationalism of an outraged population.
"A gripping documentary that stays with you." —Latin America Bureau
OVID EXCLUSIVE – SVOD PREMIERE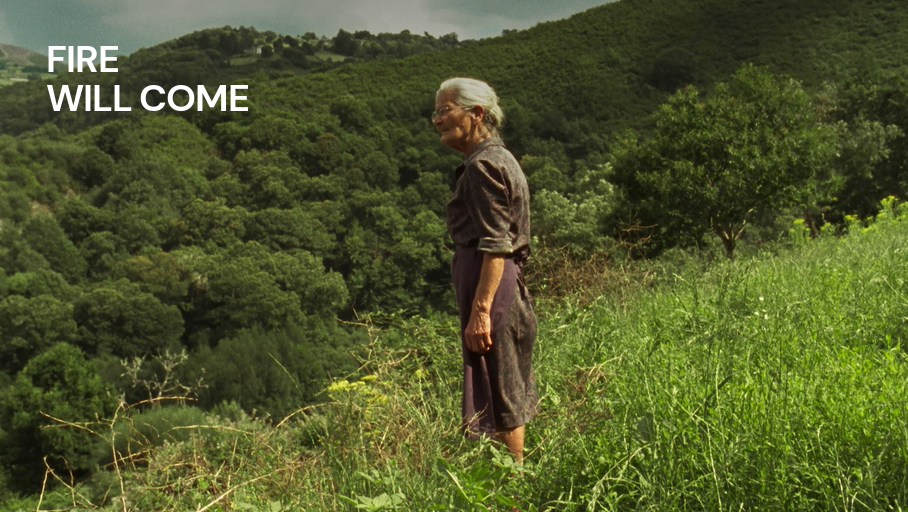 Friday, August 11
Dachra
Directed by Abdelhamid Bouchnak
Starring Yassmine Dimassi, Hela Ayed, Aziz Jebali, Bilel Slatnia, Bahri Rahali
Dekanalog | Feature | Tunisia | 2019
An investigation into witchcraft leads a trio of journalism students to a mysterious town marked by sinister rituals. Inspired by true events, director Abdelhamid Bouchnak weaves together North African folklore and the tried-and-true B-movie magic that made his debut a runaway hit in his home country. Channeling both Midsommar and The Blair Witch Project, this carefully calibrated narrative is carried by strong lead performances and genre-expanding ethereal dread.
"An atmospheric and regionally specific version of a familiar horror premise: the sickening, inexorable journey into the heart of darkness." —LA Times
---
Fire Will Come
Directed by Oliver Laxe
Starring Inazio Abrao, Amador Arias, Alvaro de Bazal, David de Poso, Elena Fernandez and Benedicta Sanchez
KimStim | Feature | Spain | 2022
Winner of the Un Certain Regard Jury Prize at Cannes last year, Oliver Laxe's third feature brings us to his ancestral home of Galicia. Here, in this remote Spanish region, where the grandeur of nature is both beautiful and terrifying, Laxe unfolds a story of the uncontrollable forces of nature on human lives. After serving two years in prison for arson, Amador (Amador Arias), returns to his mountainside village in north-west Spain, where he resumes a serene, if mostly solitary, existence tending cabbages and injured cows with his ageing mother, Benedicta (Benedicta Sánchez). Life resumes for the two following the rhythm of nature despite the suspicious glares of the unforgiving locals —until one night a devastating fire ignites, threatening to engulf the entire region.
"Sparks a powerful blaze." —The Hollywood Reporter
Tuesday, August 15
The Migrumpies
Directed by Arman T. Riahi
Starring Faris Rahoma, Aleksandar Petrovic, and Doris Schretzmayer
Under the Milky Way | Feature | Austria | 2017
Two unemployed friends pretend to be petty criminals for a television documentary. To keep the lie from unraveling, they create a second identity for themselves made up of stereotypes. And while these clichés fulfill expectations and make the show a success, they are simultaneously confronted with true stories of immigration, including their own. A politically incorrect comedy about the ambiguous nature of authenticity.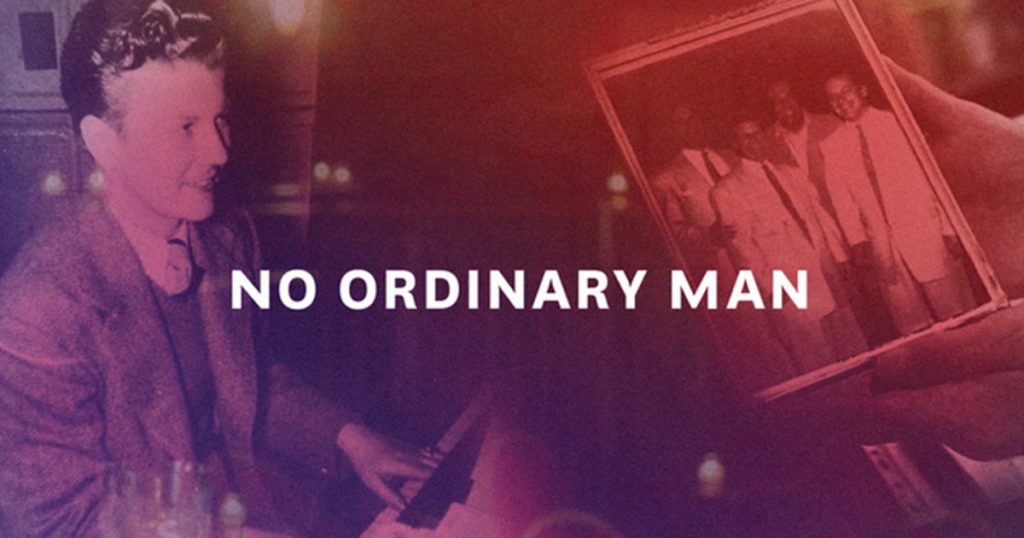 Wednesday, August 16
No Ordinary Man
Directed by Aisling Chin-Yee and Chase Joynt
Oscilloscope | Documentary | Canada | 2020
American jazz musician Billy Tipton developed a reputable touring and recording career in the mid-twentieth century, along with his band The Billy Tipton Trio. After his death in the late 80s, it was revealed that Tipton was assigned female at birth, and his life was swiftly reframed as the story of an ambitious woman passing as a man in pursuit of a music career. This genre-defying documentary seeks to correct that misrepresentation by collaborating with trans artists, as they collectively celebrate Tipton's story as a musician living his life according to his own terms, they paint a portrait of a trans culture icon. Featuring leading voices and breakout stars in the trans community, including Marquise Vilsón, Scott Turner Schofield, Susan Stryker, C. Riley Snorton, and Thomas Page McBee, among others.
"Directors Aisling Chin-Yee and Chase Joynt go fascinatingly, probingly further, to question the very prospect of making a biographical film about their subject, the trans jazz musician Billy Tipton. … No Ordinary Man challenges the very basis of cultural production, eschewing the familiar accumulation of biographical and historical information and instead questioning the process by which such information is gathered." –Richard Brody, The New Yorker
OVID EXCLUSIVE – SVOD PREMIERE
---
Sediments
Directed by Adrián Silvestre
Pragda | Documentary | Spain | 2021
Six trans women travel to a small town in León where they will explore unusual landscapes, as well as the ins and outs of their own personalities. Looking for answers about what connects them as a group, they will learn to deal with their differences.
Sediments is an engaging and fun story about empathy, individuality, and the need to belong. It is the present radiography of a collective, which looks into the past and projects itself into the future, celebrating the extraordinary possibility of being unique and unrepeatable.
"While many documentaries about trans women focus on suffering and pain, Sediments is open and honest. The women who act as subjects are given free rein to talk, play, learn, and grow together, and it shows… Sediments is a must-see for anyone interested in ethnography or queer studies. Highly recommended." –Video Librarian
OVID EXCLUSIVE – SVOD PREMIERE
Thursday, August 17
Almost Friends
Directed by Nitzan Ophir and Barak Heymann
First Hand Films | Documentary | Israel | 2014
Two girls, one religious Jewish and the other Israeli-Arab whose father is from the Occupied Territories, start to correspond online, and find themselves deep in a surprising, exciting, and stressful experience.
OVID EXCLUSIVE – SVOD PREMIERE
Friday, August 18
The Libertine
Directed by Gabriel Aghion
Starring Fanny Ardant, Josiane Balasko, Françoise Lépine, Vincent Perez, and Michel Serrault
Under the Milky Way | Feature | France | 2000
An adaptation of a 1997 play by Éric-Emmanuel Schmitt about philosopher Denis Diderot, one of the modernists of the French 18th-century Age of Enlightenment movement and guest at the château of Baron d'Holbach. The film depicts the Baron (in reality a major sponsor of Diderot) as a benign host and inventor of amusing machines, including a piganino. Diderot's banned encyclopedia is secretly being printed and bound in a crypt beneath a chapel. A comedy of seductions, sins and clandestine operations.
"An occasionally witty and consistently lascivious romp, The Libertine plays into universal notions of what the French are always up to – gourmet food, sex, philosophizing, and more sex…. [A] monumentally crude costume comedy." –Variety
Complete list of films premiering on OVID this month (in alphabetical order):
Almost Friends, Nitzan Ophir and Barak Heymann (2014)
Arsene Lupin, Jean-Paul Salomé (2004)
Dachra, Abdelhamid Bouchnak (2018)
Fire Will Come, Oliver Laxe (2019)
Fonko, Lars Lovén, Lamin Daniel Jadama, & Göran Hugo Olsson (2016)
No Ordinary Man, Aisling Chin-Yee & Chase Joynte (2021)
One Step From Glory, Fabrice Macaux (2020)
Pulp: A Film About Death and Supermarkets, Florian Habicht (2014)
Sediments, Adrián Silvestre (2021)
So Late, So Soon, Daniel Hymanson (2020)
Summer of Dolphins, Shahar Segal (2007)
The Libertine, Gabriel Aghion (2000)
The Migrumpies, Arman T. Riahi (2017)
This Stolen Country of Mine, Marc Wiese (2022)