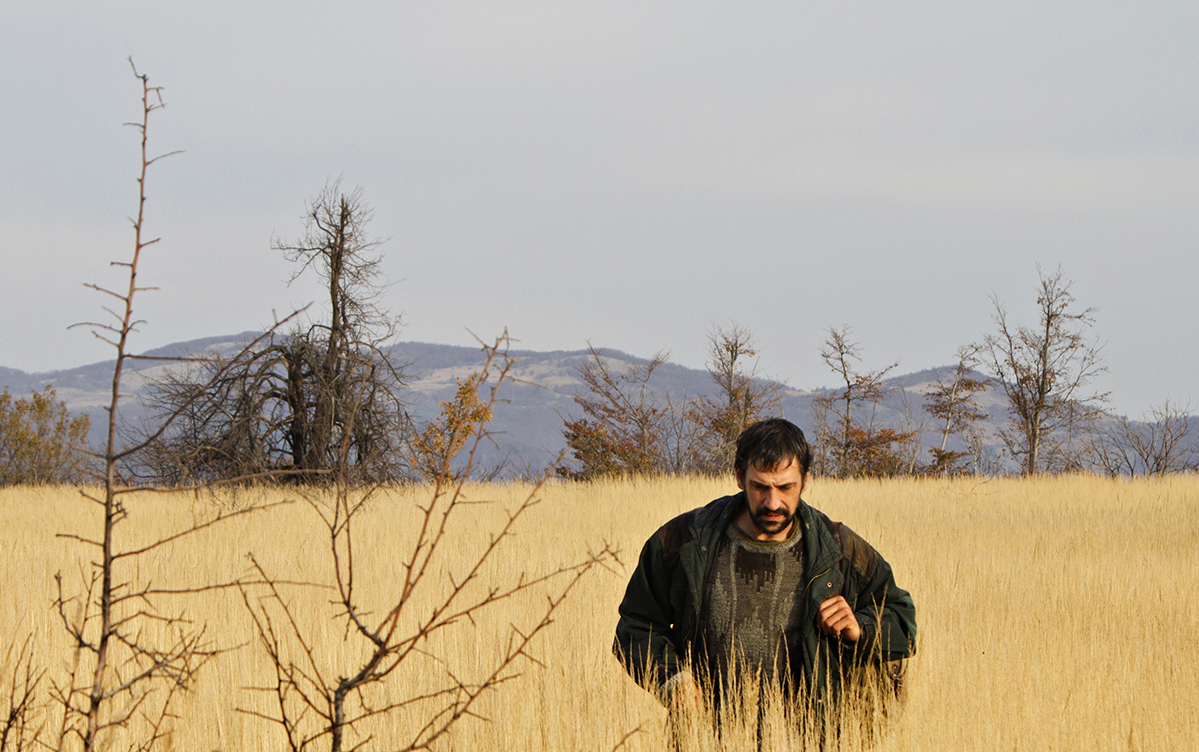 OVID's July Releases: Vitaly Mansky's harrowing Ukrainian war documentary "Eastern Front," Kelly Reichardt's debut "River of Grass," Jacques Rivette's star-studded "Fool's Mate" & more!
OVID.tv is proud to announce its July slate of 29 streaming releases, 10 of which are SVOD exclusives.

Exclusive premieres include Vitaly Mansky's unflinching documentary Eastern Front, about volunteers of the first aid squad on the front lines in Ukraine, the horrors of war, and faith in victory.
OVID also welcomes Sarah Vos's White Balls on Walls, a behind-the-scenes look at racial reckoning within the curatorial department of the Stedelijk Museum in Amsterdam, which Slant praised as a "merciless and hilarious interrogation of who decides which works of art end up in the museum's gallery and why."
July's slate also includes several biographical docs on one-of-a-kind American artists who left a huge cultural mark: iconic children's book author Maurice Sendak, beloved 70s filmmaker Hal Ashby, iconic character actor Harry Dean Stanton, and the profoundly influential Jean-Michel Basquiat.
Joining OVID's drama collection: Kelly Reichardt's assured debut film River of Grass, and Alice Rohrwacher's fantastical drama The Wonders. Plus some positively creepy titles for the horror buffs out there: Rainer Sarnet's pagan romance gone wrong November, and John Hsu's White Terror nightmare Detention.
Jacques Rivette's Fool's Mate is one of many cherries on top, featuring cameos from French New Wave legends Jean-Luc Godard, François Truffaut, and Claude Chabrol. Full details on July's lineup are below!
Full details and lineup for July are below.
(Image from Srdan Golubovic's Father, premiering on OVID on July 28th)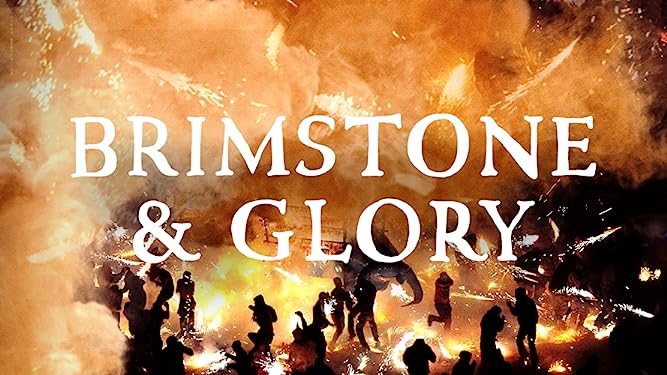 Tuesday, July 4
Brimstone & Glory
By Viktor Jakovleski
Oscilloscope | Documentary | Mexico | 2017
Ring in your July 4th celebrations with Jakovleski's epic feast for the eyes and the ears that goes behind the scenes of the National Pyrotechnic Festival in which the town of Tultepec, Mexico, is engulfed in fireworks and papier-mâché bulls for 10 days. More than three-quarters of Tultepec's residents work in pyrotechnics. Revelers from all over venture there each year, dancing and celebrating dangerously close to larger-than-life-sized flaming bulls and fireworks, believing it will bless them and their communities well into the future.
"Deftly captures the skill, passion and peril behind the fireworks, as well as the love of a family whose livelihood is rooted in this booming trade." —Los Angeles Times
"A mesmerizing and enchanting vérité achievement." —Thrillist
Wednesday, July 5
Barber Shop
Directed by Luc Vrydaghs
First Hand Films | Docuseries, 6 episodes, 26 min/ea | USA | 2017
In every episode, barbers across the world play their role as opinion makers, confessors, story collectors, and barometers of societal shifts. Each installment speaks to the state of our world, offering human resilience as a hopeful perspective for the future.
"Barber Shop feels the pulse of a world in change." —Front View Magazine
OVID EXCLUSIVE – SVOD PREMIERE
Thursday, July 6
Fool's Mate
Directed by Jacques Rivette, starring Virginie Vitry, Jean-Claude Brialy, Etienne Loinod, with cameos from Jean-Luc Godard, François Truffaut, and Claude Chabrol
Icarus Films | Short Fiction | France | 1956
When an unfaithful wife receives a fur coat from her lover as a gift, they must figure out a way to keep the husband from discovering the coat's true origins.
"The ambition of its narrative is uncommon and continually surprising." —The Film Stage
---
The Overworked
Directed by Jacques Doniol-Valcroze, starring Yane Barry, Jean-Claude Brialy, Jean-Pierre Cassel
Icarus Films | Short Fiction | France | 1958
A young woman wins a typing contest and sets off to work in Paris. Jacques Doniol-Valcroze was a pivotal figure of the French New Wave era — an actor, critic, screenwriter, director, and co-founder of the renowned film magazine Cahiers du cinéma, along with André Bazin and Joseph-Marie Lo Duca. OVID has two other films by Doniol-Valcroze: La Dénonciation (The Immoral Moment) and A Game for Six Lovers (L'eau à la bouche).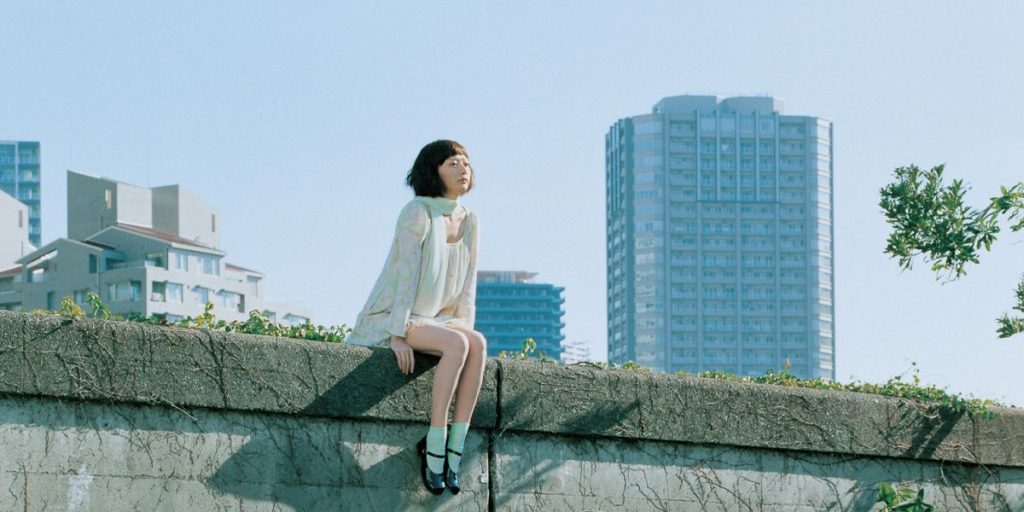 Friday, July 7
Air Doll
Directed by Hirokazu Kore-eda, starring Bae Doona, Arata Iura, Itsuji Itao
Dekanalog | Feature | Japan | 2009
"Both insightful and ridiculous…. Kore-eda's film is unique in its exploration of why we feel so empty inside, despite constantly being surrounded by people." —Film Inquiry
A present-day fable for the increasing disconnect we find in urban life, Hirokazu Kore-eda's film transports the Galatea myth to present day Tokyo. A life-size air doll lives in a shabby apartment in Tokyo. She cannot speak, nor can she move. But she is the only companion her middle-aged master has. Adapted from the manga by Yoshiie Goda and featuring breathtaking cinematography from Mark Lee Ping-Bing (In The Mood For Love). See also: Maborosi by Kore-eda, currently streaming on OVID.
"A charming, richly textured fable that touches on fundamental questions of existence." —Philadelphia Inquirer
---
We Are Little Zombies
Directed by Makoto Nagahisa, starring Keita Ninomiya, Mondo Okumura, Satoshi Mizuno, Sena Nakajima
Oscilloscope | Feature | Japan | 2019
Winner of the World Cinema Dramatic Special Jury Award for Originality at Sundance in 2019, this film marks Nagahisa's debut feature. The film follows four young orphans who resemble zombies; devoid of all emotion. With no family and no future, the young teens resolve to start a band and thereby conquer the world.
"Nagahisa's story of a quartet of orphaned tweens who start a chiptune rock band is as rigorous in its exploration of grief as it is stylistically exuberant." —New York Magazine
"Explosively ingenious and energetic." —Variety
Tuesday, July 11
The Art of Yodeling
Directed by Eivind Tolas
First Hand Films | Documentary | Norway | 2012
A philosophy student and committed yodeler Polkabjørn and his musical companion "Kleine Heine" take their yodel act from the narrow fjords of Norway to huge stadium concerts, the world's leading throat expert, the Faroe Islands, Texas and Germany. We meet their enthusiastic manager, a male stripper and one of the biggest yodel fans on earth. Why are they doing this? Do they really like it? And will "Polkabjørn" ever meet "Der Jodlerkönig", his big yodel hero?
OVID EXCLUSIVE – SVOD PREMIERE
---
20 Farmers Hit Fame – No Business Like Show Business
Directed by Bernard Weber & Martin Schilt
First Hand Films | Documentary | Switzerland | 2012
Celebrity Swiss yodelers are caught between their Alpine traditions and the overwhelming glamor of show business.
Wednesday, July 12
Father to Son
Directed by Visa Koiso-Kanttila
First Hand Films | Documentary | Finland | 2004
An examination of the painful, and sometimes humorous, relationship between fathers and sons through four generations, alongside the filmmaker's personal voyage of discovery in the history of his own family and the fundamental questions involved in fatherhood. Light is shed on the past through interviews and a psychotherapeutic framework.
"A fascinating, evocatively photographed, and smartly constructed hybrid documentary." —The Globe and Mail
OVID EXCLUSIVE – SVOD PREMIERE
---
Life to Come
Directed by Claudio Capanna
First Hand Films | Documentary | Belgium | 2016
Eden and Léandro are twins born at only 28 weeks. From that moment on, they and their mother have been followed closely—not just by the doctors and nurses trying to keep the babies alive in an intensely white high-tech environment, but also by a film camera. Veering between states of hope and fear, the children's mother cherishes them with a touching tenderness and unconditional love.
"Visually and aurally stunning in its intimacy, this quiet portrait of life struggling to find its way into the world is a remarkable debut." —Nonfics
"Gorgeously shot and with great emotional depth, Life to Come is a satisfying and intense experience." —POV Magazine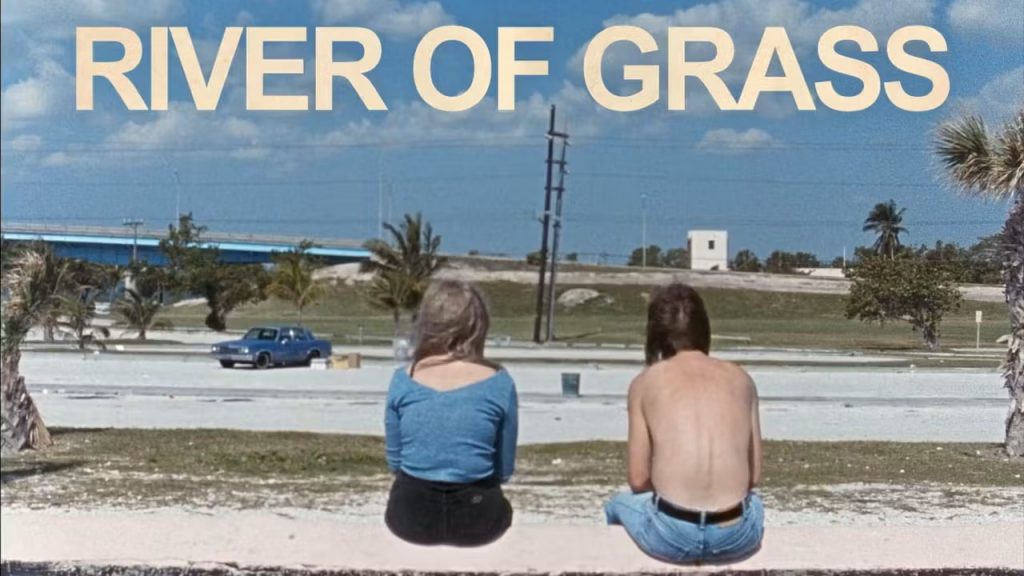 Thursday, July 13
River of Grass
Directed by Kelly Reichardt, starring Lisa Donaldson, Larry Fessenden, Dick Russell, Stan Kaplan
Oscilloscope | Feature | USA | 1994
Reichardt's feature film directorial debut was selected for the Sundance Film Festival and the Berlin International Film Festival, and was nominated for the Sundance Grand Jury Prize and four Independent Spirit Awards. Set in the run-down, torpid area between Miami and the Everglades, a dissatisfied housewife, Cozy, and Lee Ray, the live-at-home handyman she meets in a bar, are involved in an accidental shooting. Thinking they have committed murder they decide to flee, though their natures and bank balances ensure they don't get very far.
"Highly original and filmed with perfect assurance…one of the finest independent films of recent years." —New York Daily News
"Incisive and funny… simultaneously subversive and compassionate." —Boston Globe
---
The Wonders
Directed by Alice Rohrwacher, starring Maria Alexandra Lungu, Sam Louwyck, Alba Rohrwacher, Sabine Timoteo, Monica Bellucci
Oscilloscope | Feature | USA | 2014
Winner of the Grand Prix at the 2014 Cannes Film Festival, The Wonders follows a family of Tuscan beekeepers who find their idyll interrupted by the arrival of a troubled teenage boy, after their daughter enters a competition to appear on a television show.
"Alice Rohrwacher's ineffably lovely second feature [is] a coming-of-age story that conjures an effortless naturalism." —Film Comment
"Like a rural Fellini, Rohrwacher mixes the mundane with the absurd to create a sometimes fabulous tale that always feels palpably real." —Slant Magazine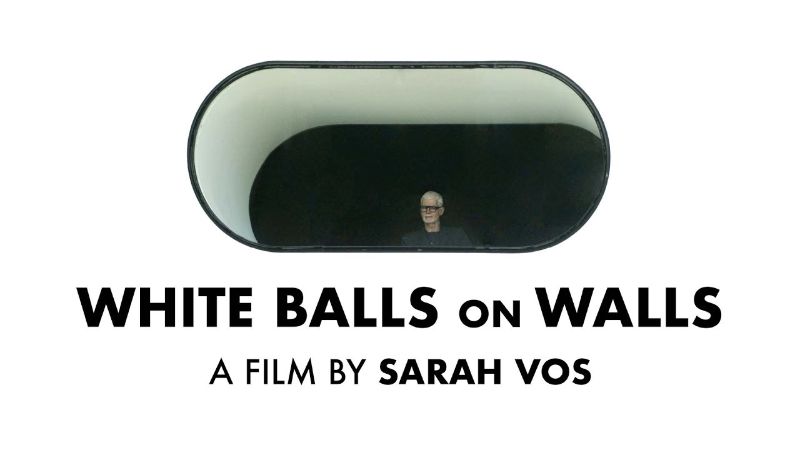 Friday, July 14
White Balls on Walls
Directed by Sarah Vos
Icarus Films | Documentary | Netherlands | 2022
Filmmaker Sarah Vos follows Rein Wolfs, director of the Stedelijk Museum in Amsterdam, as he and his team strive for diversity in the collections as well as the staff, which proves to be more difficult than anticipated.
"A merciless and hilarious interrogation of who decides which works of art end up in the museum's gallery and why." —Slant Magazine
"Kudos to the Stedelijk for opening itself up to such firsthand scrutiny and to Vos for spotlighting such a vastly relevant topic in a way that's both insightful and entertaining." —LA Times
OVID EXCLUSIVE – SVOD PREMIERE
---
Eastern Front
Directed by Vitaly Mansky and Yevhen Titarenko
Icarus Films | Documentary | Ukraine | 2022
On February 24, 2022, Yevhen, together with his friends, volunteered to join the first aid squad on the front line. They provided life-saving support and evacuation of the wounded. This film reveals the experiences of these young men for six months full of drama, despair, fear, hatred, bitterness, love, and, most importantly, faith in victory.
This film joins and updates OVID's growing collection of Mansky's documentaries, including Gorbachev. Heaven, Putin's Witnesses, and Close Relations (Rodnye).
"A gut-wrenching glimpse of the brutal realities of life and death on the Eastern front in Ukraine's fight to keep back Russian invaders. Among the early documentaries emerging from this brutal war, it is likely to stand the test of time." —Modern Times Review
"Unflinching in its depiction of violence and the horrors of war." —KinoKultura
OVID EXCLUSIVE – SVOD PREMIERE
Monday, July 17
Tell them Anything You Want: A Portrait of Maurice Sendak
Directed by Lance Bangs & Spike Jonze
Oscilloscope | Documentary | USA | 2009
The author of "Where The Wild Things Are" reflects on his creative life, success, and frustrations. Includes interviews with his recognizable friends: Spike Jonze, Catherine Keener, James Gandolfini, Meryl Streep and Tony Kushner.
"It is remarkable that Bangs and Jonze fit such a large amount of Sendak's thought and personal story into a half-hour piece… A truly excellent biographical documentary." —Tiny Mix Tapes
Tuesday, July 18
Hal
Directed by Amy Scott
Oscilloscope | Documentary | USA | 2018
Although Hal Ashby directed a remarkable string of acclaimed, widely admired classics throughout the 1970s—Harold and Maude, The Last Detail, Shampoo, Coming Home, Being There—he is often overlooked amid the crowd of luminaries from his generation. Amy Scott's exuberant portrait explores that curious oversight, using rare archival materials, interviews, personal letters, and audio recordings to reveal a passionate, obsessive artist who constantly clashed with Hollywood, but also a unique soul with an unprecedented insight into the human condition. This inspiring documentary leaves you feeling buoyed by Ashby's love of people and of cinema, a little like walking on water.
"In making the case for Hal Ashby as a major director due for reassessment, Amy Scott's documentary exemplifies the notion of cinema as a powerful, complex tool of personal expression." —Bilge Ebiri, Denver Westword
"Amy Scott pries beneath the calm surface of her bearded and bespectacled subject to reveal the silent rage that fueled his work." —Slant Magazine
---
Red Like the Sky
Directed by Cristiano Bortone, starring Luca Capriotti, Paolo Sassanelli, Marco Cocci, Francesca Maturanza, Simone Gulli, Andrea Gussoni, Norman Mozzato
Under the Milky Way Films | Feature | Italy | 2007
A nearly sightless boy is sent to a school for blind children, where he secretly discovers the possibilities of the recorded sound. This coming-of-age drama is based on the childhood experiences of sound editor Mirco Mencacci.
"A gem… things look grim, but when Marco discovers an old reel-to-reel tape player, a whole new world of sound and story opens up." —The Tyee
Wednesday, July 19
Adieu Paris
Directed by Edouard Baer, starring Pierre Arditi, Jackie Berroyer, Gérard Daguerre, François Damiens, Gérard Depardieu
Distrib Films | Feature | France | 2021
The Parisian's answer to Alexander Payne's Sideways and Michael Winterbottom's The Trip—Adieu Paris brings together a star-studded cast of French cinema icons, including Gérard Depardieu, Pierre Arditi, and Jean-Francois Stévenin, to tell the story of eight friends as they reunite over the course of a single booze-fueled lunch, rekindling the boisterous spirit of Marco Ferreri's La Grande Bouffe. The self-appointed "Kings of Paris" have made their annual gathering a decades-spanning ritual, but when an intruder steps into the gathering, their long-established friendship takes on a new meaning.
"Draws endless laughs!" —Variety
Thursday, July 20
Through the Mirror of Chess: A Cultural Exploration
Directed by Howard Burton
Ideas Roadshow | Docuseries | 4 episodes, 60 min/ea | Canada | 2023
From Ancient India to the Sasanian Empire to the Golden Age of Islam to Medieval Europe, this captivating four-part docuseries explores how chess historically intersects between play and culture. Following a detailed investigation into what chess is and what distinguishes it from other games, this expository shows how chess incorporates a wide range of different games, such as xiangqi, shogi and makruk — tracking its remarkable cultural impact from the late 15th century to the present day, from the birth of the modern game to Renaissance dialogues, to artificial intelligence.
OVID EXCLUSIVE – SVOD PREMIERE
Friday, July 21
Detention
Directed by John Hsu, starring Gingle Wang, Fu Meng-Po, Tse Jing-Hua
Dekanalog | Feature | Taiwan | 2019
Set in 1962 during the time of the White Terror, with martial law in full force on the island, a time of extreme repression. All ideas considered to be dissident are banned, and the culprits are tortured or executed. Adapted from the eponymous video game, this masterful debut from director and co-writer John Hsu creates an at once a shocking historical drama, a melancholy coming-of-age tale, and a nightmarish horror film. Based on true events.
"Forgiveness and remembrance are intertwined in this powerful story. An apt heir to Guillermo del Toro at his most analytical, it's a stirring political fable dressed in the ghoulish weaves of a creepy monster flick." —Austin Chronicle
Monday, July 24
A Life's Work: A Film About Taking the Long View
Directed by David Licata
First Run Features | Documentary | USA | 2022
This documentary focuses on four projects and the people behind them in an effort to answer this universal question. The subjects include Jill Tarter, Director of the SETI Institute, who has been involved in the search for extraterrestrial intelligence since the 1970s; David and Jared Milarch, father and son tree farmers and co-founders of the Champion Tree Project, who clone old-growth trees to combat climate change; gospel music archivist Robert Darden, who founded the Black Gospel Music Restoration Project, an organization that is trying preserve at-risk recordings from the black gospel music tradition; and Paolo Soleri, controversial architect behind Arcosanti, a town designed to test his theories about housing an overpopulated planet.
"It is mind boggling to be reminded that there are people who spend their lifetime patiently working on years long projects that they will not see finished. David Licata expertly tells the story of four of those unique individuals. A Life's Work is a welcome a reminder of other ways of being in the world." —The New York Times
OVID EXCLUSIVE – SVOD PREMIERE
---
When I Was Dead
Directed by Maasja Ooms & Ingrid Wender
First Hand Films | Documentary | Netherlands | 2011
Three people speak candidly about the impact of a near-death experience on their lives. As we see in this documentary, life is almost never the same again for those who have been there.
OVID EXCLUSIVE – SVOD PREMIERE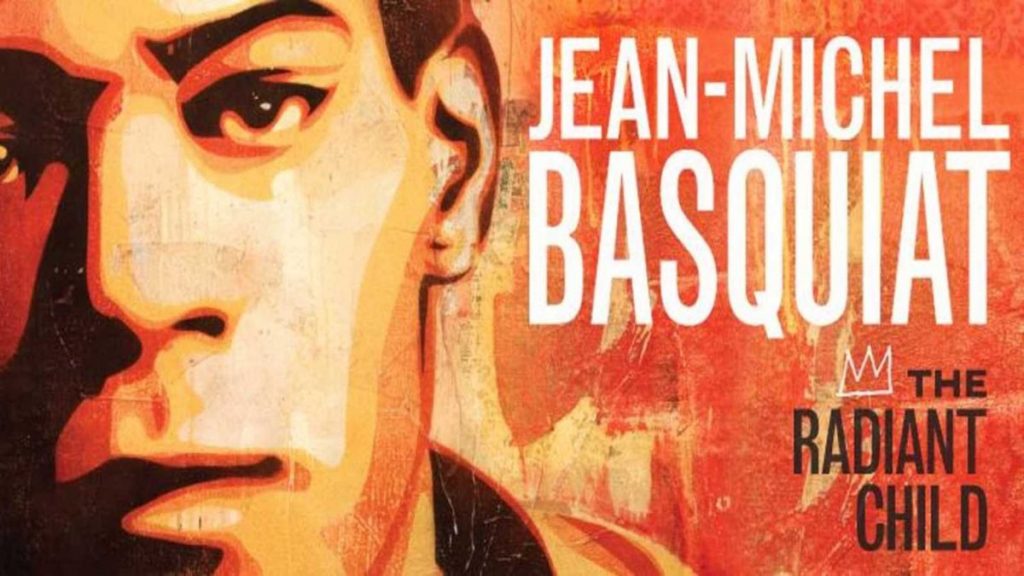 Tuesday, July 25
Jean-Michel Basquiat: The Radiant Child
Directed by Tamra Davis
Oscilloscope | Documentary | USA | 2010
Director Tamra Davis pays homage to her friend in this definitive documentary, while delving into Basquiat as an iconoclast. His dense, neoexpressionist work emerged while minimalist, conceptual art was the fad. As a successful black artist, he was constantly confronted by racism and misconceptions. Much can be gleaned from insider interviews and archival footage, but it is Basquiat's own words and work that powerfully convey the mystique and allure of both the artist and the man.
"A remarkably rich documentary possessing depth, range, insight and compassion." —Los Angeles Times
"Davis' homage—tender, never hagiographic—also contains some biting analysis of the racism, both overt and insidious, that the artist was up against." —Village Voice
---
Harry Dean Stanton – Partly Fiction
Directed by Sophie Huber
First Hand Films | Documentary | USA | 2012
Sophie Huber's impressionistic portrait of the iconic actor is comprised of intimate moments, clips from some of his 250 films and his own heart-breaking renditions of American folk songs. Stunningly lensed by Academy Award nominee Seamus McGarvey, the film explores the actor's enigmatic outlook on his life, his talents as a musician, and includes candid scenes with David Lynch, Wim Wenders, Sam Shepard, Kris Kristofferson and Debbie Harry. The fragile soul of an actor emerges from this poignant collage.
"A near-perfect portrait of an actor who never became a household name and yet has earned the admiration of generations of filmmakers." —Film Threat
"Equal parts existential lament and intimate revelation." —Film Comment
Wednesday, July 26
Riders of the Purple Sage: The Making of a Western Opera
Directed by Kristin Atwell Ford
First Run Features | Documentary | USA | 2020
The story of a classically trained composer as he adapts a dime novel masterpiece into a grand opera. In 1912, Zane Grey's Riders of the Purple Sage flew off bookshelves around the world and today is recognized by the Library of Congress as "One Hundred Books that Shaped America." A century later, composer Craig Bohmler takes shelter in Zane Grey's cabin during a rainstorm. There, amid posters from Grey's Hollywood Westerns, Bohmler discovers a story with the grand dimensions of opera, deciding then and there to mount the legendary frontier novel for the operatic stage. Alongside a team of designers, musicians, singers, and fine art painter Ed Mell, Bohmler translates America's cowboy culture and sprawling beauty of the West into the realm of Puccini and Verdi.
"Riveting… Atwell Ford takes the audience on a fascinating journey behind the scenes of a truly sparkling production." —Video Librarian
"The film is as powerful and evocative in its own way as the piece it reveres and celebrates." —Broadway World
OVID EXCLUSIVE – SVOD PREMIERE
---
Scrap
Directed by Stacey Tenenbaum
First Run Features | Documentary | USA | 2022
A beautifully filmed elegy to the objects people have a deep connection to that have reached their 'end of life'. Together these stories convey a deeper message about our relationship to things, the sadness we feel at their eventual loss, the weight of history they carry, and the joy that we can find in giving them a new purpose.
"Full of fascinating stories which will change the way you relate to ordinary objects." —Eye for Film
"Surprisingly relaxing, contemplative and deeply human, Scrap casts a spell as we watch these resourceful people give new life to old objects in creative, even affectionate ways." —Alliance of Women Film Journalists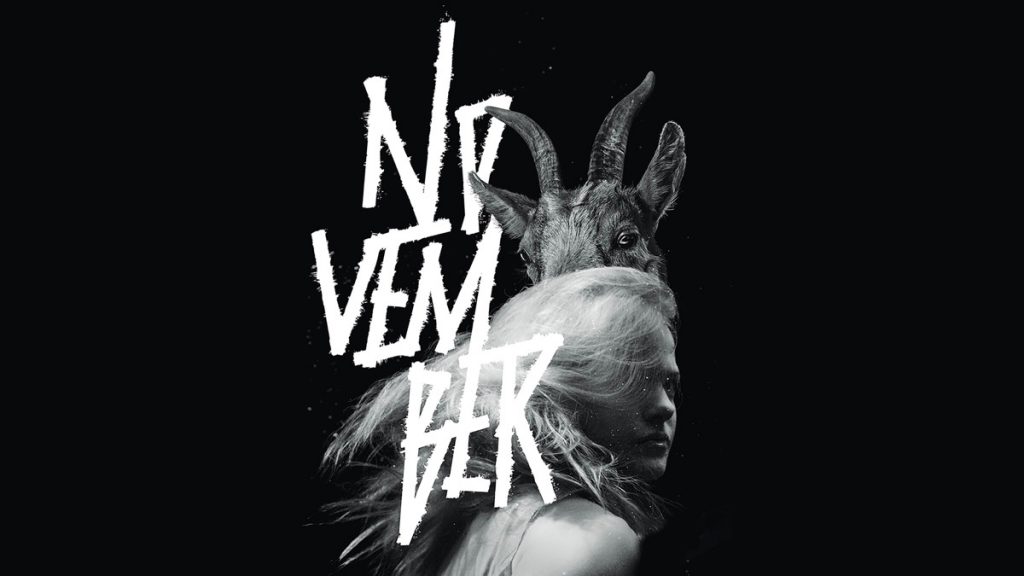 Thursday, July 27
November
Directed by Rainer Sarnet, starring Rea Lest, Jörgen Liik, Arvo Kukumägi, Katariina Unt
Oscilloscope | Feature | Estonia | 2017
Pagan legends and Christian mythologies intersect in this bold, twisted fairy tale about unrequited love. Set in an Estonian village where werewolves, the plague, and spirits roam, the peasantry are desperate to survive the cold and dark winter – stealing from each other, from their German manor lords, from spirits, from Christ, and the devil (as you do…). A young farmgirl is hopelessly in love with a nearby farmhand, whose heart she loses to the daughter of the German manor lord. In order to regain his love, she turns to any means necessary, even if that means tapping into the black magic that is circling around the village.
"A bone-chilling, hallucinatory tour de force." —Village Voice
"Sarnet elevates his Rabelaisian folktale into a tragedy illustrated by haunting, metaphorical imagery." —Boston Globe
Friday, July 28
Father
Directed by Srdan Golubovic, starring Goran Bogdan, Boris Isakovic
Dekanalog | Feature | Serbia | 2020
In a small town in Serbia, Nikola (Goran Bogdan, Fargo), a day laborer and father of two, is ordered to give up his children to social services after poverty and hunger drive his wife to commit a desperate act. When he discovers evidence of corruption, he decides to travel across Serbia on foot and take his case directly to the national ministry in Belgrade. Against all odds, this father refuses to give up on his right to raise his children.
* Winner, Panorama Audience Award, Berlinale 2020
"Combines the social realism of a Dardenne brothers heartbreaker with a Capra-like fanfare for the ordinary man." —Screen International
"Anyone who has ever tangled with crushing organizational inflexibility will relate to Nicola's unjust treatment and root for this underdog." —KDHX
OVID EXCLUSIVE – SVOD PREMIERE
---
The Pencil
Directed by Natalya Nazarova, starring Aleksandr Doronin, Nadezhda Gorelova, Vladimir Mishukov, Kirill Veselov
Under the Milky Way | Feature | Russia | 2019
Antonina, an artist from Saint Petersburg, follows her husband, a political prisoner, to the deep north province of Russia. As she starts teaching art in a local school, she finds herself opposed by a 12-year-old boy, Misha, whose brother is a feared local gang leader.
Complete list of films premiering on OVID this month (in alphabetical order):
20 Farmers Hit Fame – No Business Like Show Business, Bernard Weber & Martin Schilt (2012)
A Life's Work, David Licata (2021)
Adieu Paris, Edouard Baer (2021)
Air Doll, Hirokazu Kore-eda (2009)
Barber Shop, Luc Vrydaghs (2017)
Brimston & Glory, Viktor Jakovleski (2017)
Detention, John Hsu (2019)
Eastern Front, Vitaly Mansky (2022)
Father to Son, Visa Koiso-Kanttila (2004)
Father, Srdan Golubovic (2020)
Fool's Mate, Jacques Rivette (1956)
Hal, Amy Scott (2018)
Harry Dean Stanton – Partly Fiction, Sophie Huber (2012)
Jean-Michel Basquiat: The Radiant Child, Tamra Davis (2010)
Life to Come, Claudio Capanna (2016)
November, Rainer Sarnet (2017)
Red Like the Sky, Cristiano Bortone (2005)
Riders of the Purple Sage, Kristin Atwell Ford (2020)
River of Grass, Kelly Reichardt (1994)
Scrap, Stacey Tenenbaum (2022)
Tell them Anything You Want, Lance Bangs & Spike Jonze (2009)
The Art of Yodeling, Eivind Tolas (2012)
The Overworked, Jacques Doniol-Valcroze (1958)
The Pencil, Natalya Nazarova (2019)
The Wonders, Alice Rohrwacher (2014)
Through the Mirror of Chess: A Cultural Exploration, Howard Burton (2023)
We Are Little Zombies, Makoto Nagahisa (2019)
When I Was Dead, Maasja Ooms & Ingrid Wender (2011)
White Balls on Walls, Sarah Vos (2022)