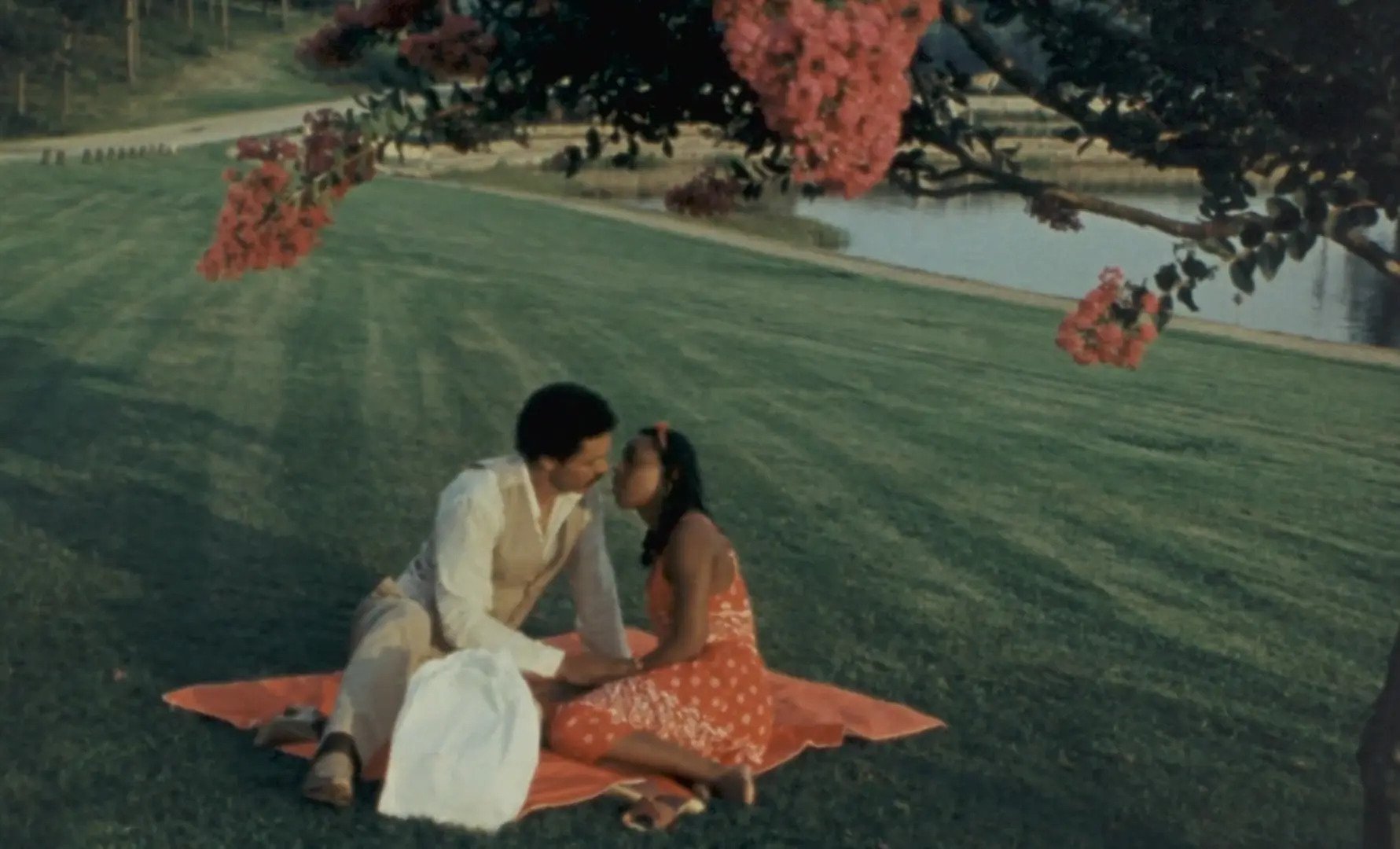 OVID's June Releases: Celebrate Pride Month with a Stonewall doc and stories of gay liberation. Plus Nikolaus Geyrhalter's mesmeric trash odyssey, films by Werner Herzog, John Cameron Mitchell, Jean Rouch & more!
OVID.tv is proud to announce its June slate of 32 streaming releases, 14 of which are SVOD exclusives.

Exclusive premieres include Nikolaus Geyrhalter's Matter Out of Place, the year's "most riveting film about garbage" according to Global Comment, joining seven other films by Geyrhalter on OVID.
For Pride Month we feature a documentary on Stonewall and an unsung hero of the gay liberation movement, plus Georgian drama And Then We Danced by Levan Akin.
Joining OVID's new Outré collection is Matthew Rankin's surreal debut The Twentieth Century, championed by The Hollywood Reporter as "Guy Maddin meets John Waters by way of Powell and Pressburger," and the erotic romp Shortbus by John Cameron Mitchell, described by Indiewire as "a gorgeous revery of a bohemian New York that was already slipping away."
Also Werner Herzog's tender portrait of travel writer and novelist Bruce Chatwin, two recently restored short fiction films by Maurice Pialat and Jean Rouch, as well as an exclusive on visionary artist Kehinde Wiley creating ornate portraits of Black women, correcting a history of exclusion.
Full details and lineup for June are below.
(Image from Horace B. Jenkins's Cane River, premiering on OVID on June 29th)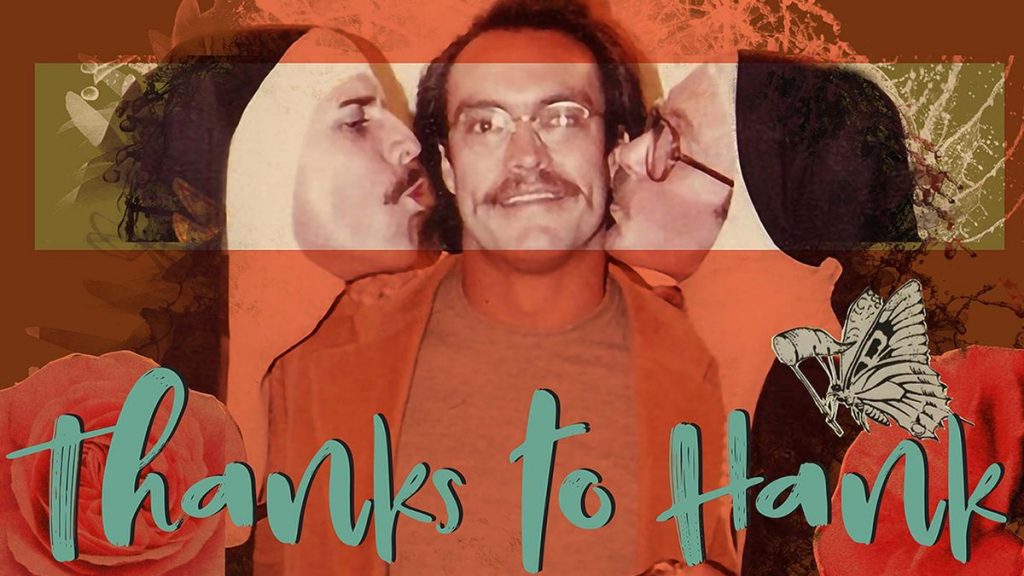 Thursday, June 1
Stonewall, Paving the Way to Gay Pride
By Mathilde Fassin
Andana Films | Documentary | France | 2020
Every year in June, the Gay Pride parade is a wild party, though it hasn't always been like this. This documentary recounts the stories of how gay activists led their lives before Stonewall, the nights of rebellion in front of the bar, the structuring (and lack thereof) of political organization, and the very first march. To many, these events mark the beginning of prideful gay life as we know it today.
---
Thanks to Hank
By Bob Ostertag
Frameline | Documentary | USA | 2019
Thanks to Hank is the inspirational story of Hank Wilson, an unsung hero of the gay liberation movement and the AIDS epidemic which followed, who lead a life of such extraordinary humility and compassion that it will inspire people far beyond the LGBTQ+ community. The film demonstrates how early gay liberation activists were people with a broad vision of social justice.
"With this homage to Wilson, a true pioneer when it comes to LGBTQ rights, and a passionate AIDS activist and survivor, Ostertag brilliantly pinpoints the struggles gay people endured when the very meaning of gay rights was still in its infancy." –Video Librarian
OVID EXCLUSIVE – SVOD PREMIERE
Friday, June 2
OSS 117: Cairo, Nest of Spies
Directed by Michel Hazanavicius, starring Jean Dujardin, Bérénice Bejo, and Aure Atika
Music Box Films | Documentary | France | 2006
This French spy parody set in 1955 based on the OSS 117 novel series by Jean Bruce follows the exploits of the French secret agent Hubert Bonisseur de La Bath / OSS 117, as he is sent to Cairo to investigate the disappearance of his best friend and fellow spy Jack Jefferson, only to stumble into a web of international intrigue.
"Perhaps I shouldn't have laughed as much I did, but this French spy spoof by Michel Hazanavicius punches out cheeky gags and incorrect humour with the gusto of Zucker/Abrahams or Mike Myers in his Austin Powers heyday." —The Guardian
"Impeccable standards, far above anything you'd expect from the parody genre." —Times (UK)
---
Seduced and Blackmailed
Directed by Aldo Gugolz and Romeo Regenass
First Hand Films | Documentary | Switzerland | 2012
A high profile case that made world headlines. Helg Sgarbi, a Swiss man with a radiant smile, confessed to seducing and cheating four wealthy Germans — blackmailing them by threatening to publish sex videos and intime photos. When he threatens the richest woman in Germany, BMW's major shareholder Susanne Klatten, she contacts the police and Sgarbi is arrested. When Sgarbi is sentenced to six years in prison in Munich, the question of what happened to the millions Sgarbi obtained remains. An overriding theory is that the money most likely went directly to an Italian miracle healer named Ernani Barretta and to his sect. The problem is that there is not enough evidence to convict him as the mastermind. A curious story of mafia, sex, and so-called spiritual enlightenment.
Tuesday, June 6
A Call to Action: The Freedom Budget
Directed by Jenny Alexander
Twin Seas Media | Documentary Short | USA | 2023
The story of a little known grassroots push for guaranteed income during the civil rights movement.
OVID EXCLUSIVE – SVOD PREMIERE
---
Nixon's Reversal: An Attempt to End Poverty
Directed by Jenny Alexander and James Rutenbeck
Twin Seas Media | Documentary Short | USA | 2023
Richard Nixon was on the verge of providing guaranteed basic income for all Americans. Then a story from 1795 changed his mind and the course of history.
OVID EXCLUSIVE – SVOD PREMIERE
Wednesday, June 7
Diabetes: A Heavy Cost
Directed by Dorothée Frénot and Benoit Rossel
Andana Films | Documentary | USA | 2021
Diabetes will affect one adult in 10 by 2040. It is ruining lives and weighing heavily on public finances. The disease is still not being treated properly. A whole system has gone off track because patients either take too many drugs or can no longer afford them. Only the pharmaceutical industry seems to be thriving in this bleak health situation.
OVID EXCLUSIVE – SVOD PREMIERE
---
Raising the Floor
Directed by Sabrina Avilés
Twin Seas Media | Documentary Short | USA | 2022
The global pandemic sent the city of Chelsea, Massachusetts spiraling into chaos. Chelsea's frontline workers risked their lives to help others as the city quickly became a COVID hot spot, and the governor was forced to call in the National Guard. This moving story of a majority Latinx community coming together during an unprecedented public health crisis shifts a sense of helplessness into bold policy innovation.
* Winner of Best Documentary Short at GlobeDocs in 2022
OVID EXCLUSIVE – SVOD PREMIERE
Thursday, June 8
Education and Nationalism
Directed by Hisayo Saika
Icarus Films | Documentary | Japan | 2022
For many in the West, Japan is considered one of the most well-organized nations in the world, yet it has become evident that a number of issues lie beneath the surface. Hisayo Saika's controversial film examines the way right wing conservatives have been working to have historical texts changed, forcing publishers and authors to censor the works to present a sanitized picture of Japan's history. As in other parts of the world where governments are working to ban books (including, of course, certain states in America), governments place undue pressure on publishers, authors, and local school boards alike.
OVID EXCLUSIVE – SVOD PREMIERE
---
Shusenjo: Comfort Women and Japan's War on History
Directed by Miki Dezaki
First Run Features | Documentary | Japan | 2019
Akin to Saika's Education and Nationalism, this documentary is another account of a small yet vocal group of politically influential conservatives who fervently dispute internationally accepted accounts of Japan's wartime atrocities, shaping foreign policy and what Japanese children are taught. One of the most heated issues in Japan and Asia today is over the Japanese Imperial Army's sexual enslavement of an estimated tens of thousands of Korean women and others in military brothels during World War II. Director Miki Dezaki, facing multiple lawsuits over the film, does much to convey the nature of coercion, persuaded by the argument that the women were forced or deceived into providing sex to soldiers against their will. To remember the comfort women, he says, is to fight "against racism, sexism and fascism."
OVID EXCLUSIVE – SVOD PREMIERE
Friday, June 9
Shall We Kiss?
Directed by Emmanuel Mouret, starring Virginie Ledoyen, Julie Gayet, Michaël Cohen
Music Box Films | Feature | France | 2009
After Gabriel and Emilie meet by chance, Emilie declines Gabriel's offer of "a kiss without consequences." Emilie says that the kiss could have unexpected consequences, and tells him a story, unfolding in flashbacks, about the impossibility of indulging your desires without affecting someone else's life.
"Grace… languid charm… pictorial elegance. The plot, when it winds up and unwinds, is ingenious." —Roger Ebert
---
Summer 1993
Directed by Carla Simón, starring Laia Artigas, Paula Robles, Bruna Cusí, David Verdaguer
Oscilloscope | Feature | Spain | 2017
It's the Summer of 1993. Following the death of her parents, young Frida moves from Barcelona to the Catalan province to live with her aunt and uncle, her legal guardians. Country life is challenging for Frida as she copes with her new family. First time director Carla Simón won best first feature prize at the Berlin Film Festival.
"In its subtlety, richness and warmth it is entirely beguiling – complex and simple at the same time. It is also very moving." –The Guardian
Tuesday, June 13
Combat Obscura
Directed by Miles Lagoze
Oscilloscope | Documentary | USA | 2018
Just out of high school, at the age of 18, Miles Lagoze enlisted in the Marine Corps. He was deployed to Afghanistan where he served as Combat Camera — his unit's official videographer, tasked with shooting and editing footage for the Corps' recruiting purposes and historical initiatives. But upon discharging, Lagoze took all the footage he and his fellow cameramen shot, and he assembled quite simply the very documentary the Corps does not want you to see.
"The beauty of the film is its realness… Nothing is withheld." —Vox Magazine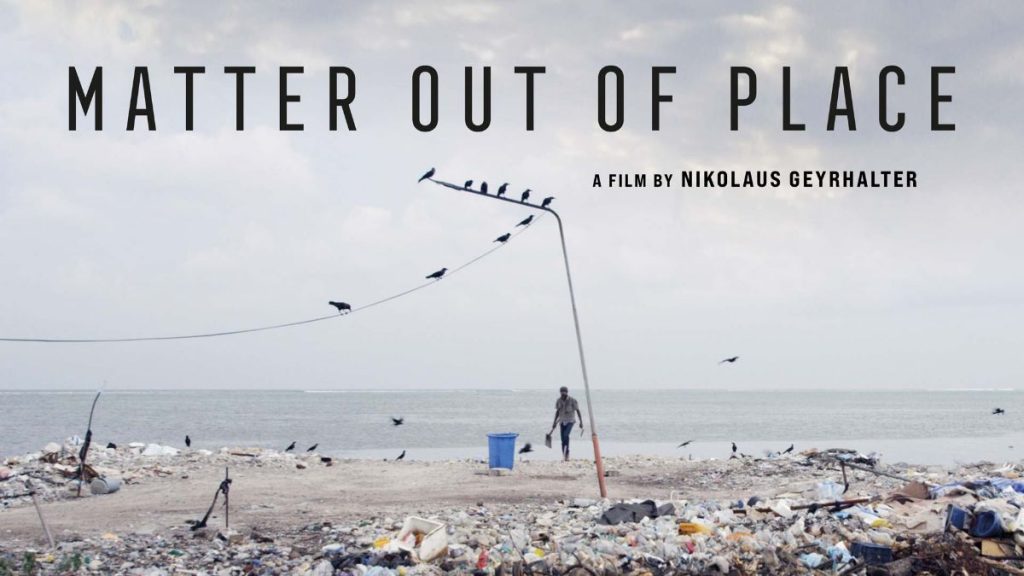 Wednesday, June 14
Matter Out of Place
Directed by Nikolaus Geyrhalter
Icarus Films | Documentary | Austria | 2022
The term "matter out of place" refers to objects in a place they do not originally belong to. In his new film, acclaimed Austrian director Nikolaus Geyrhalter traces immense amounts of waste across our planet. The film made its world premiere at the Locarno Film Festival 2022 and won the festival's inaugural Green Leopard Environmental Prize.
"Mesmerizing and strangely beautiful." —Variety
OVID EXCLUSIVE – SVOD PREMIERE
---
Nomad: In the Footsteps of Bruce Chatwin
Directed by Werner Herzog
Music Box Films | Documentary | UK | 2019
Werner Herzog turns the camera on himself and his decades-long friendship with the late travelwriter Bruce Chatwin, a kindred spirit whose quest for truth carried him to all corners of the globe. Herzog's deeply personal portrait of Chatwin encompasses their shared interest in indigenous cultures, ancient rituals and life's mysteries.
"An encomium to a lost friend. [Herzog] imbues the film with rich narration, unforgettable characters and National Geographic-worthy landscape shots all his own." —Rolling Stone
Thursday, June 15
Meru
Directed by Jimmy Chin & Elizabeth Chai Vasarhelyi
Music Box Films | Documentary | USA | 2015
In the high-stakes pursuit of big-wall climbing, the Shark's Fin on Mount Meru may be the ultimate prize. Sitting 21,000 feet above the sacred Ganges River in Northern India, the mountain's perversely stacked obstacles make it both a nightmare and an irresistible calling for some of the world's toughest climbers. Meru is the story of an expedition through nature's harshest elements and one's complicated inner demons, and ultimately onto impossible new heights.
* Winner of U.S. Audience Documentary Award at the 2015 Sundance Film Festival
OVID EXCLUSIVE
---
Pony Boys
Directed by Eric Stange
Twin Seas Media | Documentary Short | USA | 2022
Summer, 1967. Two Massachusetts boys—ages nine and eleven—set off on an improbable journey with their family pet, a Shetland pony named King. Tony and Jeff Whittemore are desperate to visit Expo '67 in Montreal, the largest World's Fair ever. But their parents can't take them. Then Mom comes up with the solution: hitch King to a pony cart and drive 350 miles to Expo 67—on their own—at 5 m.p.h.! This film won several awards, including Best Documentary Short, Special Jury Award at the Independent Film Festival Boston, Monadock International Film Festival, and Grand Jury Prize Documentary Short at the Mystic Film Festival.
OVID EXCLUSIVE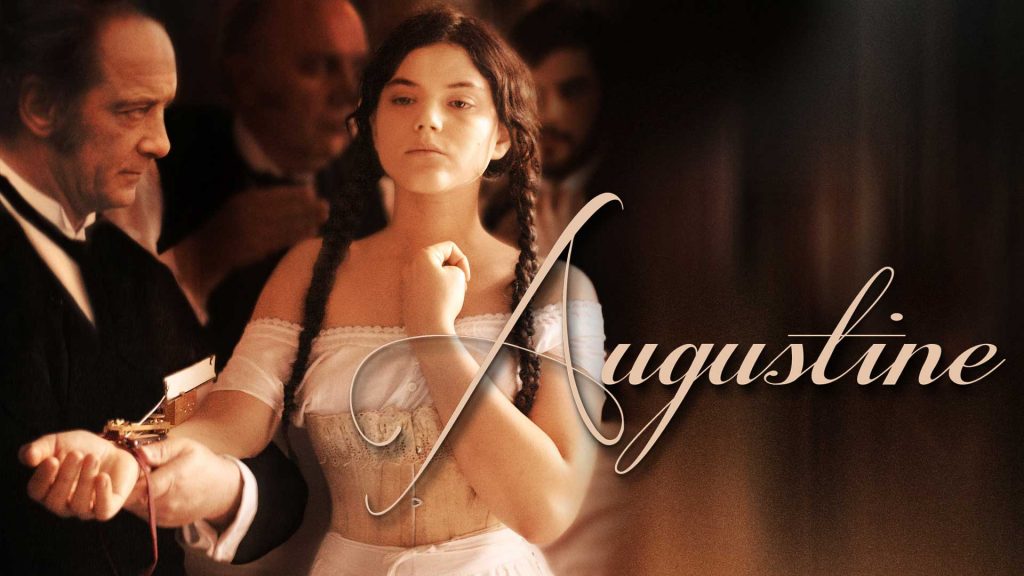 Friday, June 16
Augustine
Directed by Alice Winocour, starring Vincent Lindon, Soko and Chiara Mastroianni
Music Box Films | Feature | France | 2012
The powerful and darkly sensual drama Augustine is based on the true story of the unusual relationship that developed between Dr. Jean-Martin Charcot (Lindon), the pioneering 19th century French neurologist and mentor to Sigmund Freud, and his star teenage patient Augustine (Soko). Winocour's auspicious feature film premiered in Critics' Week of the 2012 Cannes Film Festival.
"Winocour powerfully portrays the sexual politics of the time as a torment of the body as much as of the mind." –Slant
---
Shortbus
Directed by John Cameron Mitchell, starring Paul Dawson, Lindsay Beamish, Adam Hardman, Sook-Yin Lee
Oscilloscope | Feature | USA | 2006
Shortbus explores the lives of several emotionally challenged characters as they navigate the comic and tragic intersections between love and sex in and around a modern-day underground salon. After years out of print, Oscilloscope has overseen a beautiful 4k restoration of the film, making it available to streaming services for the first time since its 2006 release.
"Mitchell has long countered the shock and awe with a reminder that the film is, at its heart, about the complexities of relationships." —The Hollywood Reporter
Tuesday, June 20
Blood Ties: The Life and work of Sally Mann
Directed by Steven Cantor and Peter Spirer
Music Box Films | Documentary Short | USA | 1994
This documentary artfully explores the world of the prominent and controversial photographer, Sally Mann. With her own children as subjects, Mann has been exploring the subtle truths of childhood in an ongoing series. It's a fascinating visit to the rural bohemia of the photographer and her main models: her eerily self-possessed children.
OVID EXCLUSIVE – SVOD PREMIERE
---
Obscene
Directed by Daniel O'Connor and Neil Ortenberg
Oscilloscope | Documentary | USA | 2007
Directed by first time filmmakers Neil Ortenberg and Daniel O'Connor, Obscene is the definitive film biography of Barney Rosset, the influential publisher of Grove Press and the Evergreen Review. He acquired the then fledgling Grove Press in 1951 and soon embarked on a tumultuous career of publishing and political engagement that continues to inspire today's defenders of free expression. Ultimately Rosset won and altered the course of history, but not without first enduring lawsuits, death-threats, grenade attacks, government surveillance, and the occupation of his premises by enraged feminists.
Wednesday, June 21
Restored!
The 15-Year-Old Widows
Directed by Jean Rouch
Icarus Films | Short Film | France | 1964
Jean Rouch observes the life of two young girls looking for love and happiness in bourgeois Parisian society. Ostensibly a documentary about teenagers, the film is more of a critique of the heedlessness and superficiality of middle-class youth in the 1960s. Never before released in the US!
OVID EXCLUSIVE – SVOD PREMIERE
---
Restored!
Janine
Directed by Maurice Pialat, starring Hubert Deschamps, Claude Berri, Evelyne Ker
Icarus Films | Short Film | France | 1962
Two men are disappointed by women and united by a whore. Never before released in the US!
OVID EXCLUSIVE – SVOD PREMIERE
Thursday, June 22
The Twentieth Century
Directed by Matthew Rankin, starring Dan Beirne and Louis Negin
Oscilloscope | Feature | Canada | 2019
Toronto, 1899. Aspiring young politician Mackenzie King (Dan Beirne) dreams of becoming the Prime Minister of Canada. His romantic vacillation between a British soldier and a French nurse, exacerbated by a fetishistic obsession, may well bring about his downfall.
"Rankin has given a rare, precious gift to fringe-trawlers starved for the next worthy cult film, its sick salaciousness supported by substance." —A.V. Club
Friday, June 23
And Then We Danced
Directed by Levan Akin, starring Levan Gelbakhiani, Bachi Valishvili, Ana Javakishvili
Music Box Films | Feature | Georgia | 2019
A passionate tale of love and liberation set amidst the conservative confines of modern Georgian society. The film follows Merab, a devoted dancer who has been training for years for a spot in the National Georgian Ensemble. The arrival of another male dancer throws Merab off balance, sparking both an intense rivalry and romantic desire that may cause him to risk his future.
"Unmissable, touching." —Film Inquiry
---
The Many Lives of Kojin
Directed by Diako Yazdani
Andana Films | Documentary | France | 2020
With a great sense of humor, Diako Yazdani, a political refugee in France, returns to see his family in Iraqi Kurdistan and introduces them to Kojin, a young 23-year-old homosexual man who seeks to exist in a society where he seems unable to find his place. A look at the endless struggle of a minority within a minority.
OVID EXCLUSIVE – SVOD PREMIERE
Tuesday, June 27
Rem Koolhaas: A Kind of Architect
Directed by Markus Heidingsfelder and Min Tesch
Oscilloscope | Documentary | Germany | 2008
Rarely has an architect caused as much sensation outside of the architecture community as Rem Koolhaas. Directors Markus Heidingsfelder and Min Tesch have made a visually inventive, thought-provoking portrait of the visionary architect, prompting Rem Koolhaas to state: "It's the only film about me that I have liked."
---
Trouble Sleep
Directed by Alain Kassanda
Icarus Films | Documentary | Nigeria | 2020
Kassanda's freewheeling urban symphony follows two young men, Fred and Akin, as they navigate the crowded roadways of Ibadan, Nigeria's third largest city. Punctuated by exuberant musical sequences, Kassanda unravels the unwritten rules governing the seeming chaos of Ibadan's streets.
"The urban cinematic poetry is by no means at odds with the profundity with which it captures themes like lack of perspective, globalization and corruption." —Dok Leipzig
OVID EXCLUSIVE – SVOD PREMIERE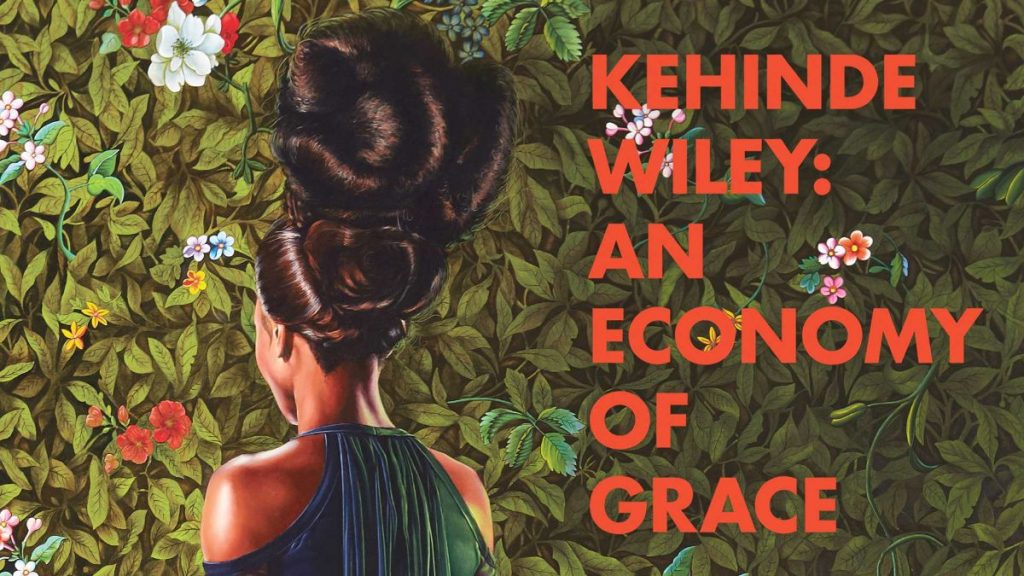 Thursday, June 29
Kehinde Wiley: An Economy of Grace
Directed by Jeff Dupre
Music Box Films | Documentary | USA | 2014
The artist Kehinde Wiley is known for his vibrant, larger-than-life reinterpretations of classical portraits featuring young Black men. This film follows the artist as he embarks upon an exciting new project – a series of ornate portraits of Black women. This film is an exploration of Black beauty and an intimate portrait of one of this generation's most intriguing visionaries.
"Seeing the women's reactions to the unveiling of their portraits is touching, and speaks to both the power of Wiley's intricate brushwork and the rare, wondrous feeling of seeing yourself reflected in beautiful art." –Slate
OVID EXCLUSIVE – SVOD PREMIERE
---
Cane River
Directed by Horace B. Jenkins, starring Richard Romain, Peter Metoyer, Tommye Myrick, Maria Mathis, Ilunga Adell, Barbara Tasker
Oscilloscope | Feature | USA | 1982
Written, produced, and directed by Emmy Award-winning documentarian, Horace B. Jenkins, and crafted by an entirely African American cast and crew, this racially-charged love story lays bare the tensions between two black communities, both descended from slaves but of disparate opportunity.
"There's a special beauty within Cane River—it champions identity and intellect, all as part of a sprawling canvas where love is the majority rule. Even nearly 40 years later, Jenkins' film still feels radical in its grace." —RogerEbert.com
Friday, June 30
The Second Mother
Directed by Anna Muylaert, starring Regina Casé and Camila Mardila
Oscilloscope | Feature | Brazil | 2015
An excitingly fresh take on some classic themes and ideas, The Second Mother centers around Val, a hard-working live-in housekeeper in modern day Sao Paulo. Val is perfectly content to take care of every one of her wealthy employers' needs. When her estranged daughter shows up, class barriers that existed silently within the home come to the fore.
 "A gleaming cinematic treasure as heartwarming as the film's final reassuring smile." –IndieWire
---
Seraphine
Directed by Martin Provost, starring Yolande Moreau and Ulrich Tukur
Music Box Films | Feature | France | 2009
The true story of Séraphine Louis, a simple and profoundly devout housekeeper who in 1905 at age 41, self-taught and with the instigation of her guardian angel, began painting brilliantly colorful canvases. Winner of seven César Awards from the Académie des Arts et Techniques du Cinéma, including best film and best actress. OVID's second Martin Provost film, following How to be a Good Wife.
"Ms. Moreau's performance is passionate, humorous and heartbreaking." –The New York Times
Complete list of films premiering on OVID this month (in alphabetical order):
A Call to Action, Jenny Alexander (2023)
And Then We Danced, Levan Akin (2019)
Augustine, Alice Winocour (2012)
Blood Ties: The Life and Work of Sally Mann, Steven Cantor & Peter Spirer (1994)
Cane River, Horace B. Jenkins (1982)
Combat Obscura, Miles Lagoze (2018)
Diabetes: A Heavy Cost, Dorothée Frénot & Benoit Rossel (2021)
Education and Nationalism, Hisayo Saika (2022)
Janine, Maurice Pialat (1962)
Kehinde Wiley: An Economy of Grace, Jeff Dupre (2014)
Matter Out of Place, Nikolaus Geyrhalter (2022)
Meru, Jimmy Chin Elizabeth & Chai Vasarhelyi (2015)
Nixon's Reversals, Jenny Alexander & James Rutenbeck (2023)
Nomad: In the Footsteps of Bruce Chatwin, Werner Herzog (2019)
Obscene, Daniel O'Connor & Neil Ortenberg (2007)
OSS 117: Cairo, Nest of Spies, Michel Hazanavicius (2006)
Pony Boys, Eric Stange (2022)
Raising the Floor, Sabrina Avilés (2022)
Rem Koolhaas: A Kind of Architect, Markus Heidingsfelder & Min Tesch (2008)
Seduced and Blackmailed, Aldo Gugolz & Romeo Regenass (2012)
Seraphine, Martin Provost (2008)
Shall we Kiss?, Emmanuel Mouret (2007)
Shortbus, John Cameron Mitchell (2006)
Shusenjo: Comfort Women and Japan's War on History, Miki Dezaki (2019)
Stonewall, Paving the Way to Gay Pride, Mathilde Fassin (2020)
Summer 1993, Carla Simón (2017)
Thanks to Hank, Bob Ostertag (2019)
The 15-Year-Old Widow, Jean Rouch (1964)
The Many Lives of Kojin, Diako Yazdani (2020)
The Second Mother, Anna Muylaert (2015)
The Twentieth Century, Matthew Rankin (2019)
Trouble Sleep, Alain Kassanda (2020)