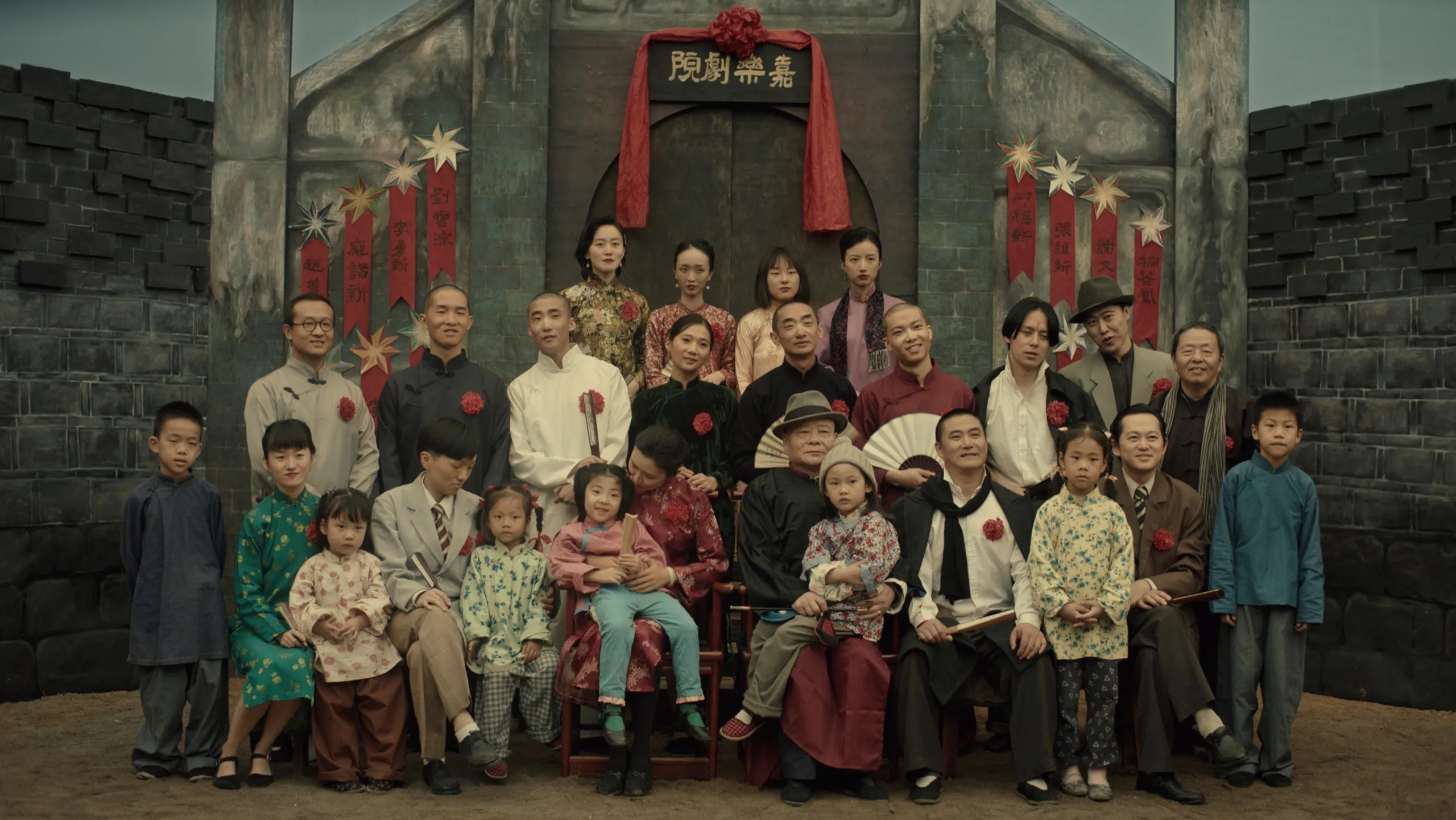 OVID's May Releases: Two powerful documentaries from Hong Kong's pro-democracy activist collective, Qiu Jiongjiong's acclaimed "A New Old Play", plus sumptuous restorations of shorts by François Reichenbach and Agnès Varda & so much more!
OVID.tv is proud to announce its May slate of 28 streaming releases, 17 of which are SVOD exclusives.
Our first week is dedicated to China, beginning on May Day with two documentaries: Inside the Red Brick Wall and Taking Back the Legislature, immersive eye-witness accounts of courageous pro-democracy activists in Hong Kong as they bravely defy China's tightening authoritarian grip. Both were filmed in 2019 yet withheld due to censorship and safety concerns, as such the filmmakers' identities remain anonymous.
Another exclusive international premiere is the highly praised feature A New Old Play by Qiu Jiongjiong, which won Special Jury Prize at Locarno Film Festival and was praised by The New Yorker's Richard Brody as "daring and imaginative, with affecting intimacy and candid observations." Jiongjiong recently held a retrospective at the Museum of the Moving Image. Made during a more hopeful era in China's recent history is the Academy Award-winning documentary film, From Mao to Mozart: Isaac Stern in China, and Musical Encounters a companion film made twenty years later documenting Stern's return.
Also coming in May is the third installment of the Dance Camera West Film Festival and the highly praised Paul Taylor: Creative Domain — a portrait of a master choreographer at work, described by Frank Scheck of The Hollywood Reporter as: "An enlightening and invaluable look into Taylor's creative process." These films join OVID's unmatched collection of dance films, most of which you will not find on any other streaming service.
Other highlights coming to OVID in May are the streaming premiere of pioneering queer filmmaker Su Friedrich's witty and engrossing Today, new restorations from Chris Marker collaborators Agnès Varda and François Reichenbach, and Louis-Julien Petit's hilarious, dystopian, and partially crowdfunded French workplace comedy DISCOUNT.  
Full details and lineup for May are below.
(Image from Qiu Jiongjiong's A New Old Play, premiering on OVID on May 5th)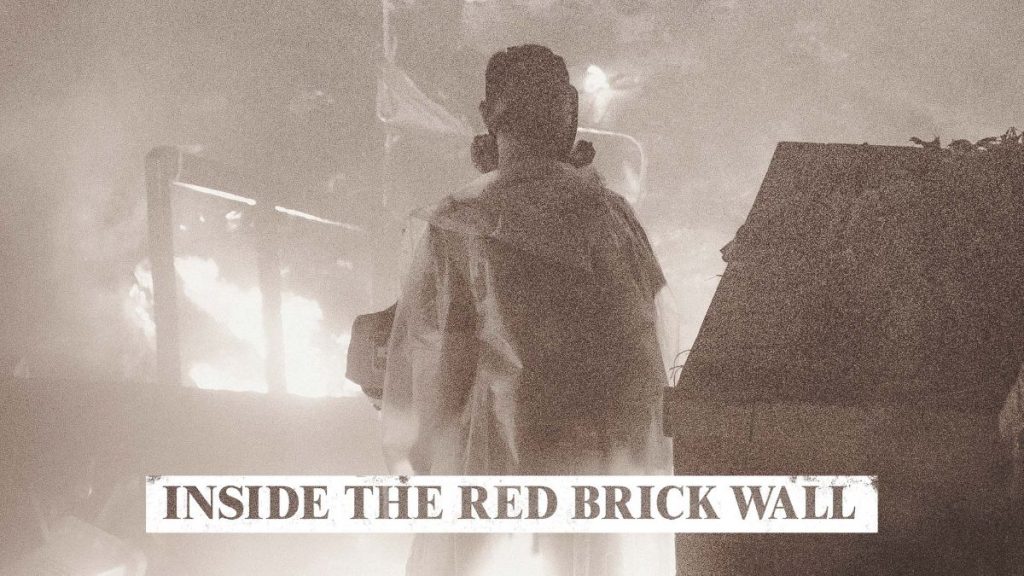 Monday, May 1
Inside the Red Brick Wall
By Hong Kong Documentary Filmmakers
dGenerate Films | Documentary | Hong Kong | 2020
The world was captivated by pro-democracy protests in Hong Kong as activists resisted a takeover by the Chinese government. By mid-November 2019, Hong Kong freedom fighters, many of them young students, had taken up the fort-like red-bricked Polytechnic University as their base. Strategically located next to the cross-harbor tunnel, their control of the grounds paralyzed traffic. With the police blocking all exit routes, the university was placed under siege. Taking us into their two-week occupation, the film captures days filled with anguish as the demonstrators attempt to escape the brutality of arrest. Tensions are exacerbated when a group claiming to be secondary school principals encouraging arrive on the scene – arousing immediate suspicion as to whose agenda they are in service of.
"Viewers can feel like they are getting an unrestricted look into what really happened during those days by being placed directly in the midst of the protests through brilliant footage and an intensely personal look at the trauma experienced by those protesting." —Vox Magazine
OVID EXCLUSIVE – SVOD PREMIERE
---
Taking Back the Legislature
By Hong Kong Documentary Filmmakers
dGenerate Films | Documentary | Hong Kong | 2020
A companion to Inside the Brick Wall made by the same anonymous collective in Hong Kong, Taking Back the Legislature unspools over the course of a single day—one that marked a critical moment in protests against China's highly controversial extradition plan. Activists question the effectiveness of peaceful protest and aim to storm the Legislative Council Complex in a last ditch effort to ignite change. Demonstrators batter at the building's glass for hours until they finally break in and take over the legislative chamber. Any moments of triumph are short-lived as chaos erupts, riot police chase down and beat the young protesters into subservience – an escalation that will usher in months of protest to come. 
"A singularly penetrating view into the heart of the front lines of protesters [that illuminates] the frontiers of documentary filmmaking and its ethics today." —Film Quarterly
OVID EXCLUSIVE – SVOD PREMIERE
Wednesday, May 3
From Mao to Mozart: Isaac Stern In China
Directed by Murray Lerner
First Run Features | Documentary | China | 1979
This 1979 Academy Award winning documentary film is about Western culture in a fruitful exchange with China. It portrays the famous violinist and music teacher Isaac Stern as the first American musician to collaborate with the China Central Symphony Society (now China National Symphony Orchestra). Stern is universally considered to be one of the greatest musicians of all time. He has been hailed as one of the supreme violinists of our century and "the first American violin virtuoso."
"An uplifting film, made with intelligence and love." —Time Out
"An enthralling chronicle of an authentic cultural exchange." —The New Yorker
"The play of emotions across the faces of the Chinese musicians and audiences is vivid and desperately moving." —Los Angeles Review of Books
---
Musical Encounters
Directed by Allan Miller
First Run Features | Documentary | China | 2000
Twenty years after violinist Isaac Stern's historic visit to China in 1979, Stern returned to the country for a follow-up tour. Musical Encounters follows Stern's emotional reunion with the faculty and students of the Shanghai Conservatory of Music, where many of his former students have now become masterful musicians in their own right.
"Allan Miller is America's foremost filmmaker of documentaries on classical music." —The New York Times
OVID EXCLUSIVE – SVOD PREMIERE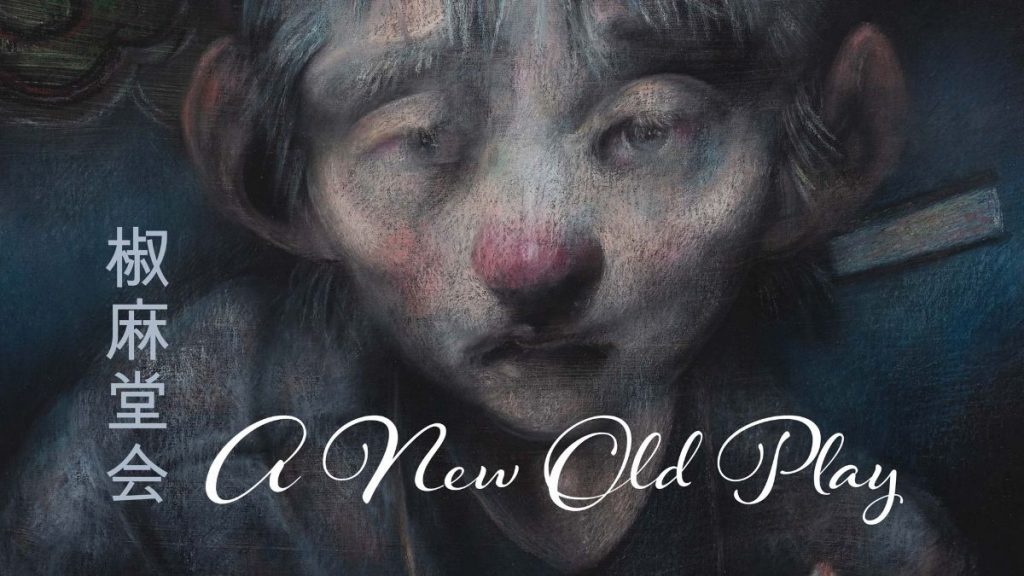 Friday, May 5
A New Old Play
Directed by Qiu Jiongjiong, starring Yi Sicheng, Tao Gu, Xue Xuchun, Chen Jianing, Yakui Zhan
dGenerate Films | Icarus Films | Feature | China | 2022
Qiu Jiongjiong's visually magnificent political melodrama is a unique hybrid of fiction, historical reminiscence, comic vaudeville and absurdist theatre. Its overview of China from the 1930s to the 1980s is filtered through Qiu Yu, a Sichuan opera 'clown' based on the director's own famous grandfather. As Qiu Yu negotiates his entry into Hades with two comic sidekicks, his departing soul reviews his childhood, his performances, family tragedies, and political perils.
"Critic's Pick! A magnificently layered historical epic… breathes new life into a story as old as civilization." —The New York Times
OVID EXCLUSIVE – SVOD PREMIERE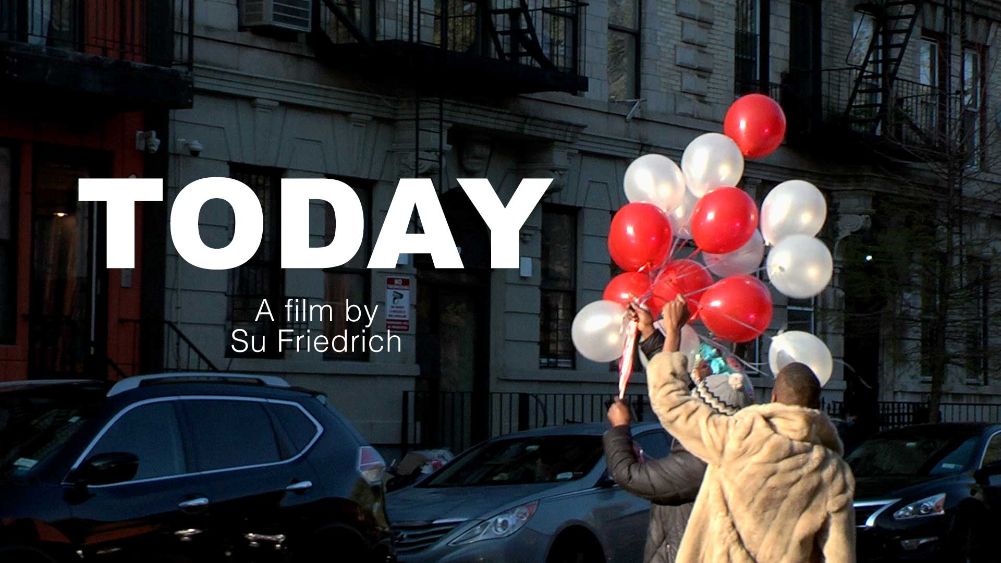 Tuesday, May 9
Today
Directed by Su Friedrich
Icarus Films | Documentary | USA | 2022
In Today, pioneering queer filmmaker Su Friedrich forgoes conventional narrative, observing her world over a six-year period. Choice morsels of documentary footage from the neighborhood of Bed-Stuy, Brooklyn and beyond are augmented with her wry observations and witty on-screen text in this casual, engrossing portrait of daily life. 
"Time, and its passing, is at the heart of Friedrich's new slices-of-life film, by turns a personal memoir, tender portrait of a neighborhood, and moving commentary on aging and loss." —Camera Femina
OVID EXCLUSIVE – SVOD PREMIERE
---
Paul Taylor: Creative Domain
Directed by Kate Geis
First Run Features | USA | 2014
One of the world's most elusive and admired choreographers, Paul Taylor was on the cutting edge of modern dance for over 60 years and helped shape the art form until his death in 2018. Centered on Taylor's guiding voice, audiences can see how a dance is finessed to perfection through sweat and inspiration. Paul Taylor: Creative Domain is an inside look at a master at work—generating something metaphysical from bodies in action.
"A dance is not only motion, but emotion. This fascinating film reminds us how closely the two are linked." —Village Voice
OVID EXCLUSIVE
Wednesday, May 10
The 2023 Dance Camera West Film Festival
OVID is proud to present the Experimental Shorts program from this year's Dance Camera West Festival. Dance Camera West (DCW 2023) aims to foster groundbreaking talent and encourage new work in the area of dance film by supporting creation, presentation and distribution. DCW hosts an annual international festival held at renowned arts venues throughout Los Angeles, offering diverse encounters with dance beyond the stage through the language of film.
OVID EXCLUSIVE – SVOD PREMIERE
Thursday, May 11
Restored!
The Botanical Avatar of Mademoiselle Flora
Directed by Jeanne Barbillon, cinematography by Raoul Coutard, music by Michel Legrand, starring Bernadatte Lafont
Icarus Films | Short | France | 1965
A young woman lives in a small garrison town with a soldier. Idle, bored and gloomy, she develops a relationship with the vegetable kingdom and begins talking to the plants. Bernadatte Lafont also stars in another Icarus release, Jacques Doniol-Valcroze's A Game For Six Lovers.
OVID EXCLUSIVE – SVOD PREMIERE
---
Restored!
Ô saisons, ô châteaux
Directed by Agnès Varda, narrated by Danièle Delorme
Icarus Films | Documentary | France | 1958
Made early in Agnès Varda's career, this lushly shot Eastmancolor short was commissioned by the national tourism board to promote the medieval castles of the Loire Valley region. It deviates from the standard travelogue format by making room for witty asides, lyrical montage, and the filmmaker's abiding interest in everyday working-class people.
Friday, May 12
Discount
Directed by Louis-Julien Petit, starring Olivier Barthélémy, Corinne Masiero, Pascal Demolon, Sarah Suco
Starring Lúcia Moniz, Sophia Myles, and Ruben Garcia
Under the Milky Way | Feature | France | 2014
To fight against the introduction of automatic checkouts that threaten their jobs, staff members at a discount store conspire to create their own "alternative discount" outlet by salvaging products that would otherwise have been discarded. Pair this fiction feature with another of OVID's releases, Thomas Stuber's In The Aisles.
"With a vision of the modern workplace as an anti-human machine reminiscent of Hal in 2001: A Space Odyssey, Petit's partly crowdfunded film marks an astonishing debut." —Film International
"A veritable cri de coeur against the sorry state of French employment and contemporary capitalism." —The Hollywood Reporter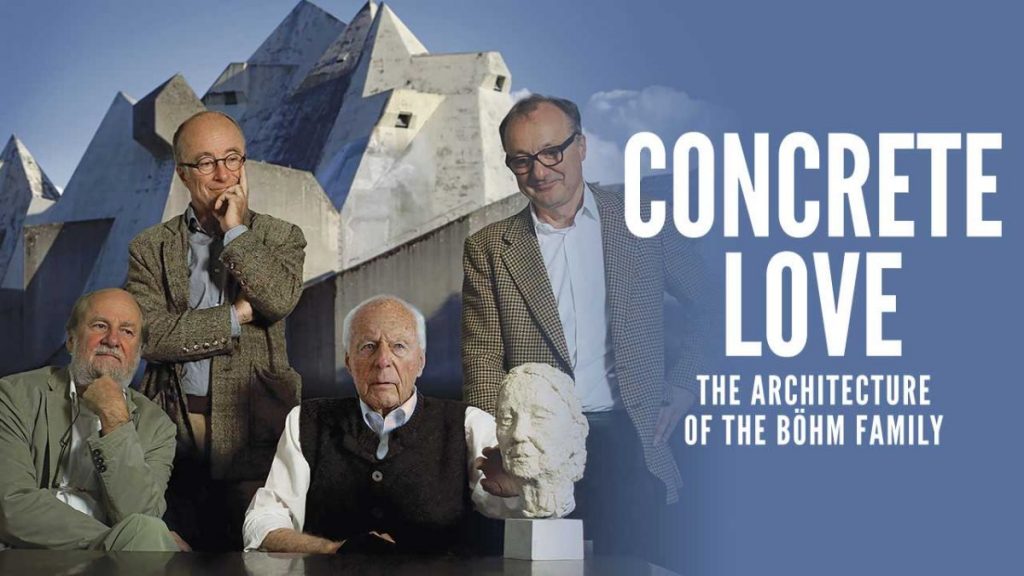 Tuesday, May 16
Concrete Love: The Architecture of the Böhm Family
Directed by Maurizius Staerkle Drux
First Run Features | Documentary | Germany | 2016
Pritzker Prize laureate Gottfried Böhm is widely regarded as Germany's preeminent architect. The son of a master builder of churches, he's also the patriarch of a modern architecture dynasty to which his three sons, Stephan, Peter and Paul, belong. With the death of Gottfried's wife Elisabeth, also an architect and a key source of inspiration for all the Böhm builders, the family loses its emotional lodestone. Concrete Love is a multi-layered tale of love, passion, and lasting impressions.
"This is a film about architecture but especially about life and about the burden of inheritance. It is liberating and elegant." —Cineuropa
OVID EXCLUSIVE
---
Olafur Eliasson: Space is Process
First Hand Films | Denmark, USA | 2010
A portrait of the Danish artist Olafur Eliasson, filmmakers Jacob Jørgensen and Henrik Lundø follow the artist from Iceland to Manhattan in the lead-up to one of his largest exhibits, unpacking his theories of aesthetics and technology along the way. Eliasson's work explores perception and movement, working across sculpture, painting, photography, film and installations. The resulting film is a playful and provoking portrait of a fastidious artist at work.
Wednesday, May 17
Empire M (Emberatoriet meem)
Directed by Hussein Kamal, starring Faten Hamama, Ahmed Mazhar, Dawlad Abiad
Under the Milky Way | Feature | Egypt | 1972
Mona, a well-off widow and working mother, is struggling to raise her six children of different ages ranging from elementary school to university graduating students and all with names beginning in 'M.' When she decides to bring home a new husband, she faces evermore challenges. A best loved Egyptian classic, on the surface 'Empire of M' is a family drama, but beneath this story is a call for political liberalism and women's rights during the Sadat era. The film is based on a novel by Ihsan Abd al-Qudus ('The Belly Dancer and the Politician'), adapted for the screen by the Egyptian Nobel Laureate Naguib Mahfouz.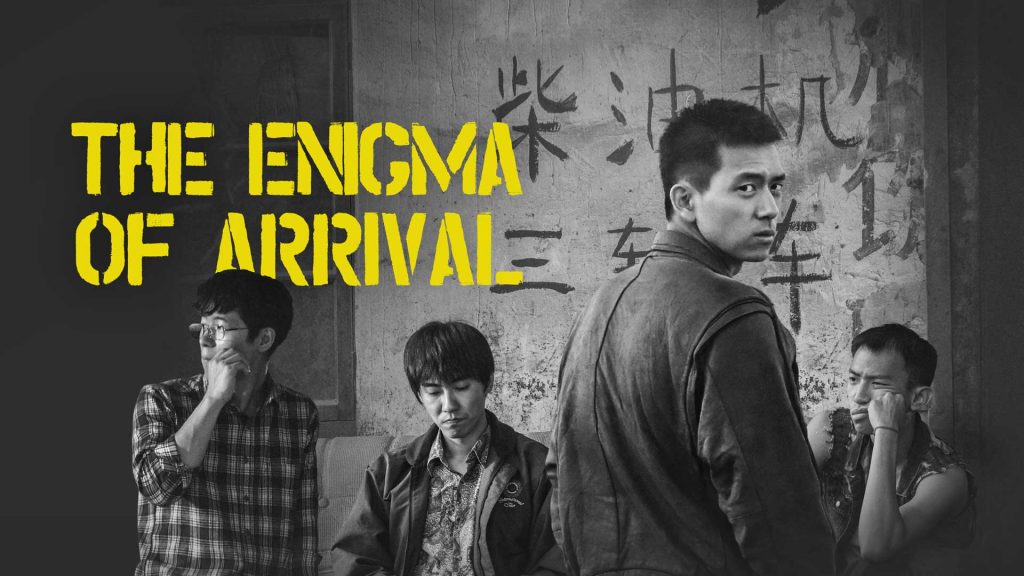 Thursday, May 18
The Enigma of Arrival
Directed by Song Wen
Starring Li Xian, Xuan Gu, Lin Xiaofan, Borui Dong
Under the Milky Way | Feature | China | 2018
After many years, a group of high school friends reunite. They have not seen each other since the disappearance of Dondong, a girl they all secretly fancied. The circumstances of her disappearance caused the end of their friendship. Although time has passed, it is yet to be determined what exactly happened during those crucial years, and it seems this murky past is finally catching up to them.
"A dreamy and dramatic Thriller." —The Film Stage
"A melancholy ode to ruined friendship and the nostalgia of bygone adolescent possibility, Enigma of Arrivalsignals a bold new voice on the Chinese indie scene." —Windows on Worlds
---
Day Zero
Directed by Nils Bökamp
First Hand Films | Documentary Series | Germany | 2018
As we face the drastic impact of our actions on climate change across the world, this documentary series portrays climate change in a different way by immersing the viewer in nature's bounty and in listening to stories told by people who integrate their lives closely with nature. The driving force for Day Zero is to give climate change a relatable resonance—in that the less extractive our lifestyle is, the more fully we embrace life.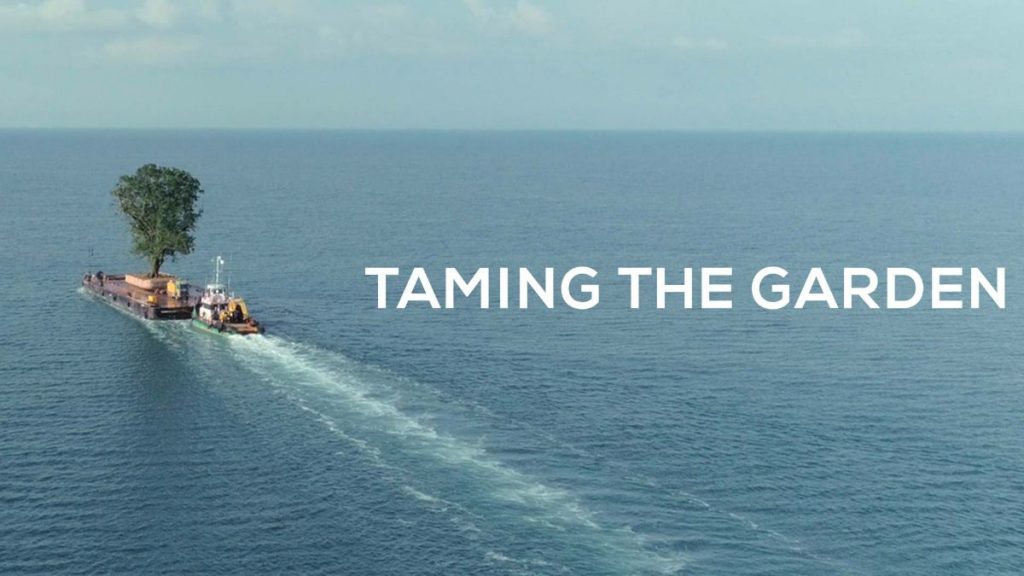 Friday, May 19
Taming the Garden
Directed by Salomé Jashi
Syndicado | Documentary | Georgia, Germany, Switzerland | 2021
An ode to the rivalry between men and nature, Salomé Jashi's striking environmental tale captures a century-old tree as tall as a 15-story building floating on a barge across the vast Black Sea. Its destination is a privately owned garden by billionaire, former prime minister and founder of the ruling Georgian Dream party Bidzina Ivanishvili, whose passion resides in the removal and subsequent replanting of foreign trees into his own man-made Eden. Taming the Garden tracks the spectacle of these trees uprooted from their Georgian locales, and the communities along the Georgian coast who can only look on in astonishment and powerlessness — a spectacle as absurd as it is disconcerting. Jashi's film was the first documentary to catch the eye of Georgia's increasingly autocratic government, having received much global attention and theatrical distribution in Germany, Switzerland, the UK, the USA, and Canada, since its Sundance premiere in 2021.
"Striking… Jashi's film unearths a bizarre excavation project in hypnotic detail." —Little White Lies
---
Glory to the Queen
Directed by Tatia Skhirtladze and Anna Khazaradze
Under The Milky Way | Documentary | Georgia | 2020
Leading us to Tbilisi, Georgia, Glory to the Queen reveals the interwoven biographies of four legendary female chess players: Nona Gaprindashvili, Nana Alexandria, Maia Chiburdanidze and Nana Ioseliani. It offers rare insight into their present lives, while exploring their lasting legacy as icons of female emancipation. In the Netflix series The Queen's Gambit, five times Women's World Chess Champion Gaprindashvili is introduced by the commentator as "a female world champion, who has never faced men" — something that surprised the real Gaprindashvili, who was no stranger to playing chess against male opponents.
OVID EXCLUSIVE
---
The Queen of Condoms
Directed by Silvana Ceschi & Reto Stamm
Under the Milky Way | Documentary | Cuba | 2007
The incredible story of Monika Krause, a former East German citizen, who fell in love with a Cuban captain and followed him to the Caribbean, eventually becoming Fidel Castro's Sexual Education Minister. Twenty years later, Krause set the Cuban sexual revolution in motion: in favor of a woman's right to sexual fulfillment and legal abortion, and against exclusion of homosexuals.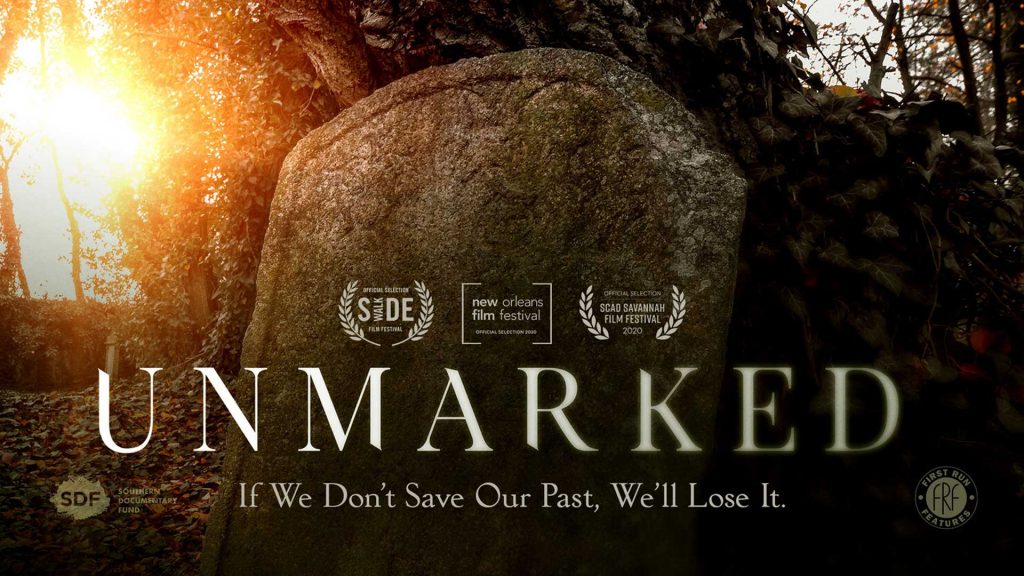 Tuesday, May 23
Unmarked
Directed by Brad Bennett & Chris Haley
First Run Films | USA | 2021
In a culture long enamored with days of glory, the darker side of American history has often been dismissed, if not outright denied. Throughout the South, vast numbers of African-American gravesites and burial grounds for enslaved persons have been lost to neglect. Those with personal connections to these sites have recently begun to unravel these untold stories of the past.
"Powerful. Unmarked is about how these memorials are yet another manifestation of history's injustice." —The Guardian
OVID EXCLUSIVE – SVOD PREMIERE
---
When A Farm Goes Aflame
Directed by Jide Tom Akinleminu
Syndicado | Documentary | Denmark | 2021
A filmmaker seeks to document his father's life in Nigeria. A secret about his father is uncovered by chance: a second family kept hidden for thirty years. This revelation sends the filmmaker on a new quest, now focusing on his retired Danish mother and his newly acquainted younger Nigerian half-brother. Part of the Berlinale's 2021 Perspektive Deutsches Kino section, the film is a generation-spanning love story that sensitively works its way through the conflicts of an African-European marriage.
"Jide Tom Akinleminu brings a light touch to a personal but political project." —The Film Verdict
OVID EXCLUSIVE – SVOD PREMIERE
Wednesday, May 24
A Hungry Feeling: The Life and Death of Brendan Behan
Directed by Allan Miller
First Run Features | Documentary | Ireland | 1988
The life story of Irish poet, short story writer, novelist, playwright and notorious drunk Brendan Behan. Born to a working-class family in the North Dublin slums in 1923, Behan became active with the IRA as a teenager, smuggling explosives with the intent of blowing up a ship, as a result, serving time in juvenile detention. Through interviews with friends and family,  we learn how Behan achieved worldwide success with his play "The Hostage," after which he wrote less and drank more. A story of fame and self-destruction.
Thursday, May 25
Three Short Films by François Reichenbach
Reichenbach, an important contemporary of the new wave yet little known filmmaker, have not been released in the US until now. A colleague of Chris Marker, together they co-directed The Sixth Side of the Pentagon, also streaming on OVID. 
OVID EXCLUSIVE – SVOD PREMIERE
In Memory of Rock
Directed by François Reichenbach
Icarus Films | Short Film | France | 1963
A short film about rock'n roll and how it started changing everything and—bien sûr—plus more than that.
---
The Little Café
Directed by François Reichenbach
Icarus Films | Short Film | France | 1963
A slice of life in a little café of Paris.
---
The Marines
Directed by François Reichenbach
Icarus Films | Short Film | France | 1957
Filmed in a Marines training barracks on Parris Island with military authorization, this documentary follows the first weeks of young recruits in training to become elite soldiers.
"François Reichenbach was born with a camera in his eye." –Cahiers du cinéma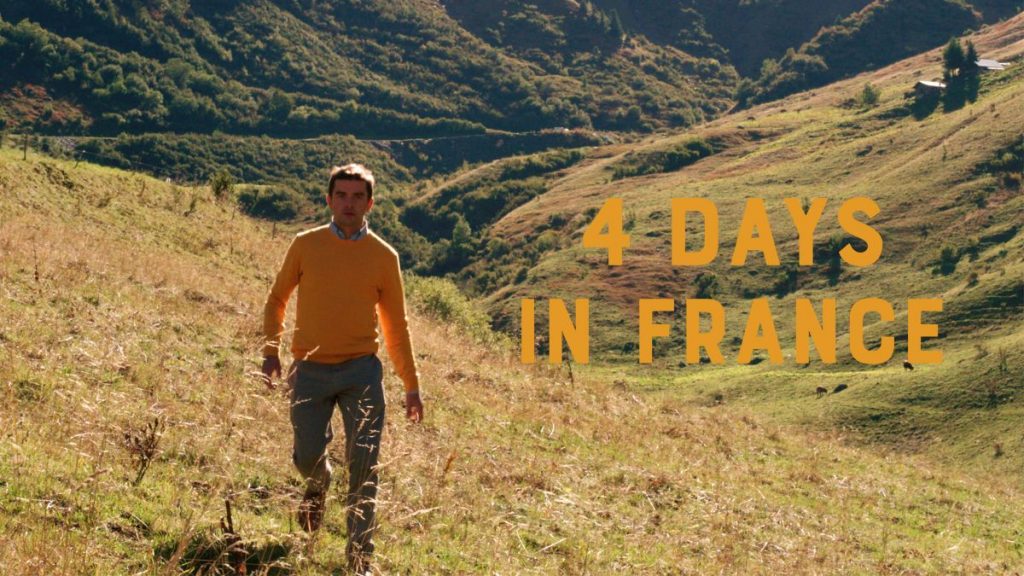 Friday, May 26
4 Days in France
Directed by Jérôme Reybaud
Starring Pacal Cervo, Arthur Igual, Fabienne Babe
Cinema Guild | Feature | France | 2017
Get a jump on Pride Month with Jérôme Reybaud's sly and sophisticated debut fiction feature film on gay romance in the 21st century. Taking place on a seemingly ordinary night in Paris, Pierre takes one last look his lover Paul's sleeping body, then steals away into the early morning light. Where he's headed neither of them know. Pierre's only guide is the Grindr app, which leads him on a series of encounters with an indelible cast of characters across the French countryside. Paul sets out after him, using his own phone to track Pierre's movements in a strange and wonderful game of Grindr cat-and-mouse.
"A kind of ode to cruising writ large… There's something endearing, if not uncanny, about the way the film evokes universal truths about erotic wandering through the extremely specific figure of the French gay man." –Slant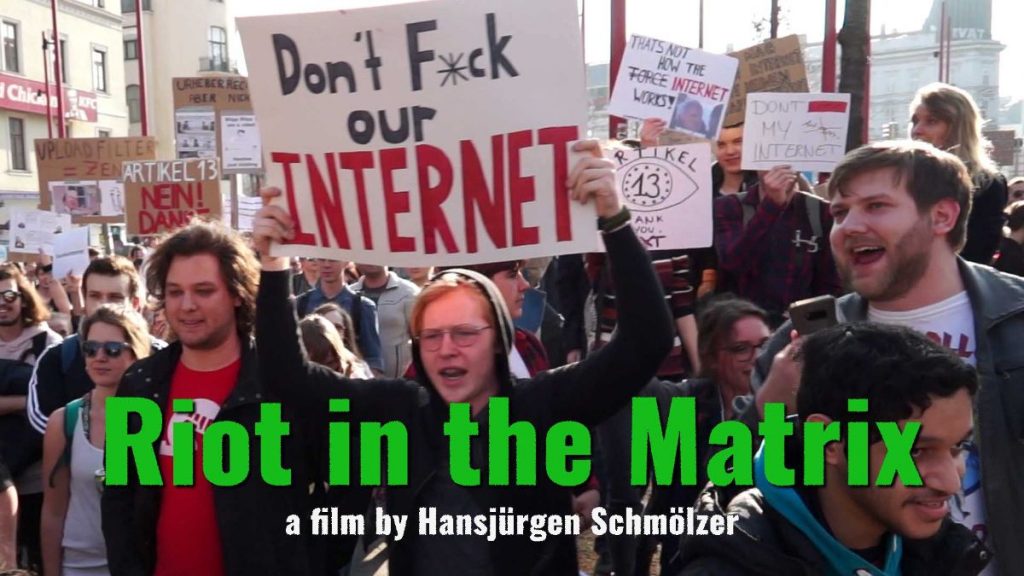 Tuesday, May 30
Riot in the Matrix
Directed by Hansjürgen Schmölzer
First Hand Films | Documentary | Austria | 2020
This documentary explores the world of data privacy activists who, with intelligence, wit and persistence, stand up to their powerful corporate opponents. The activists are concerned with the right to privacy and freedom of expression, and by extension, democratic governance of the technology platforms that shape so much of our lives.
OVID EXCLUSIVE – SVOD PREMIERE
---
Trust Me
Directed by Emil Trier
First Hand Films | Documentary | Norway | 2021
How did the charismatic entrepreneur and media darling, Waleed Ahmed, known as "Norway's Mark Zuckerberg" end up being arrested by the FBI and sentenced to 11 years in prison? This stranger than fiction true story echoing "Catch Me If You Can" chronicles the startling rise and fall of a Norwegian entrepreneur of Pakistani descent who took the international business world (and some royalty) by storm before it all turned out to be a bluff and he earned himself the new mantle of "Justin Bieber Concert Fraudster."
"Impossible to look away!" —Cineuropa
Complete list of films premiering on OVID this month (in alphabetical order):
4 Days in France, Jérôme Reybaud (2017)
A Hungry Feeling: Life and Death of Brendan Behan, Allan Miller (1988)
A New Old Play, Qiu Jiongjiong (2021)
Concrete Love, Maurizius Staerkle Drux (2016)
Dance Camera West (2023)
Day Zero, Nils Bökamp & Alaistar Lee (2019)
Discount, Louis-Julien Petit (2014)
Empire M (Emberatoriet meem), Hussein Kamal (1972)
From Mao to Mozart, Murray Lerner (1979) 
Glory to the Queen, Tatia Skhirtladze & Anna Khazaradze (2020)
In Memory of Rock, François Reichenbach (1963)
Inside the Red Brick Wall, Hong Kong Documentary Filmmakers (2020)
Isaac Stern: Musical Encounters, Allan Miller (2000)
Olafur Eliasson: Space is Process, Jacob Jørgensen & Henrik Lundø (2010)
Ô saisons, ô châteaux, Agnès Varda (1958)
Paul Taylor: Creative Domain, Kate Geis (2014)
Riot in the Matrix, Hansjürgen Schmölzer (2020)
Taking Back the Legislature, Hong Kong Documentary Filmmakers (2020)
Taming the Garden, Salomé Jashi (2021)
The Botanical Avatar of Mademoiselle Flora, Jeanne Barbillon(1965) 
The Enigma of Arrival, Song Wen (2018)
The Little Café, François Reichenbach (1963)
The Marines, François Reichenbach (1957)
The Queen of Condoms, Silvana Ceschi & Reto Stamm (2007)
Today, Su Friedrich (2022)
Trust Me, Emil Trier (2021)
Unmarked, Brad Bennett & Chris Haley (2021)
When A Farm Goes Aflame, Jide Tom Akinleminu (2021)