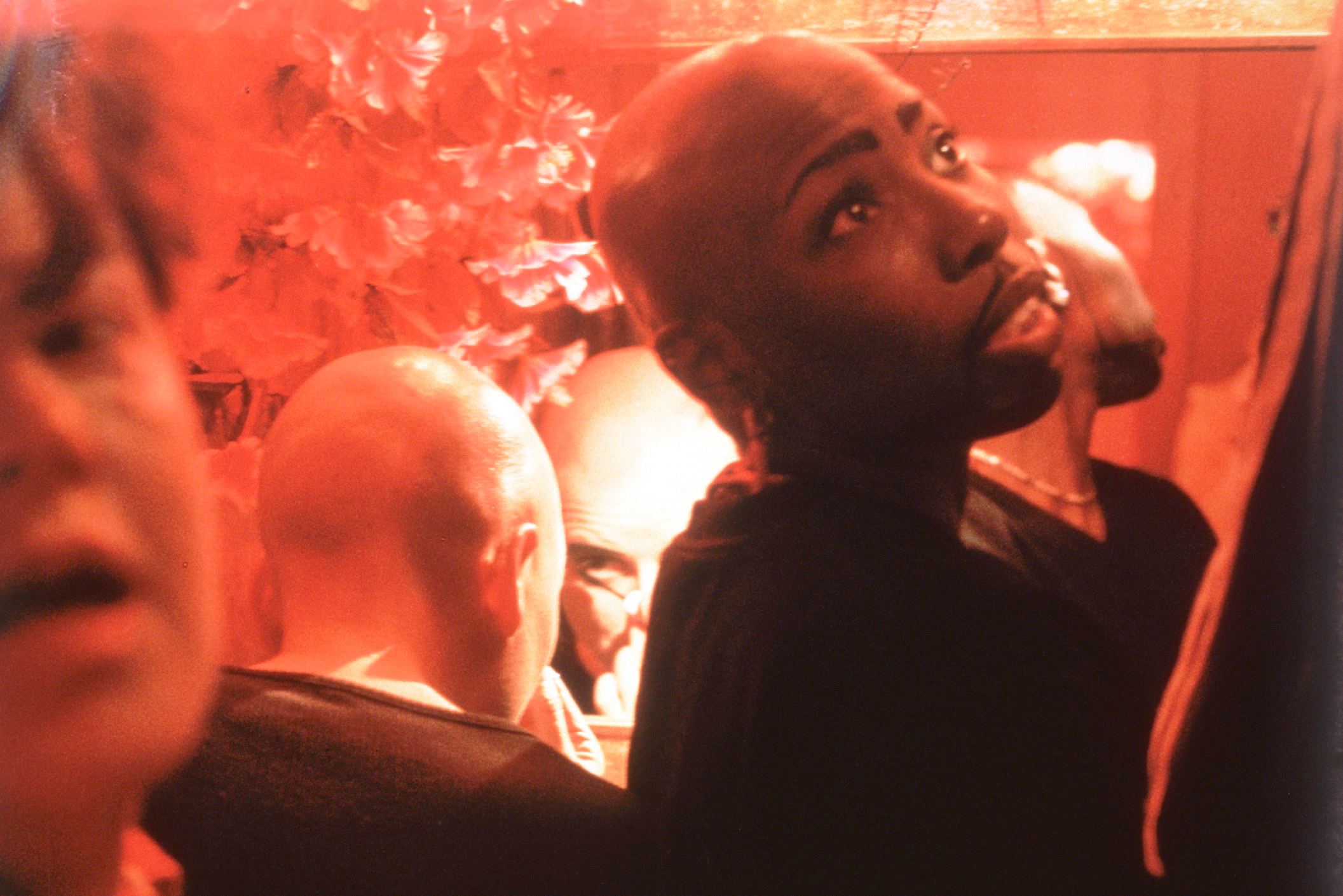 OVID's April Releases: Marlene Dietrich as you've never seen her before in "Martin Roumagnac," a French community stakes its economic future on documentary films in the new series "The Village," sex work on film (analyzed by real sex workers) & more!
OVID.tv is proud to announce its April slate of 30 streaming releases, 24 of which are SVOD exclusives.
Making its world streaming premiere and available in the US for the first time since its original theatrical release is the postwar romance Martin Roumagnac. Starring screen legends and real-life lovers Marlene Dietrich and Jean Gabin, Martin Roumagnac is a sexy, idiosyncratic noir that is ripe for rediscovery.
OVID is pleased to be exclusively presenting two international series in April. Shot by an Israeli and Palestinian crew, 24 Hours Jerusalem captures a day in the life of the legendary city over ten episodes. In Claire Simon's charming new series The Village, residents of the French city of Lussas bet their economic future on the documentary film industry.
Also coming this month is The Celluloid Bordello, in which real sex workers examine how Hollywood has depicted their profession, plus documentaries and features that depict the complex and decidedly diverse immigrant experience, including the Belarusian comedy Crystal Swan and the Portuguese melodrama Listen.
Full details and lineup for April are below.
(Image from Gabriel Baur's Venus Boyz, premiering on OVID on April 11th)
Thursday, April 6
A Lion's Trail
Directed by François Verster
First Hand Films | Documentary | South Africa | 2003
It will take anyone in the world no more than a few bars to recognize this song: "The Lion Sleeps Tonight", also sung as "Wimoweh".
The melody has been covered at least two hundred times by artists as diverse as James Last, Henri Salvador, Brian Eno, Chet Atkins, REM and Salif Keita, and has generated many millions of dollars in revenues. Everyone in the world knows it – yet few are aware that it was actually written by Solomon Linda, a South African singer who barely saw a cent.
A tale of magic, greed and deceit… and of the power of music to transcend barriers.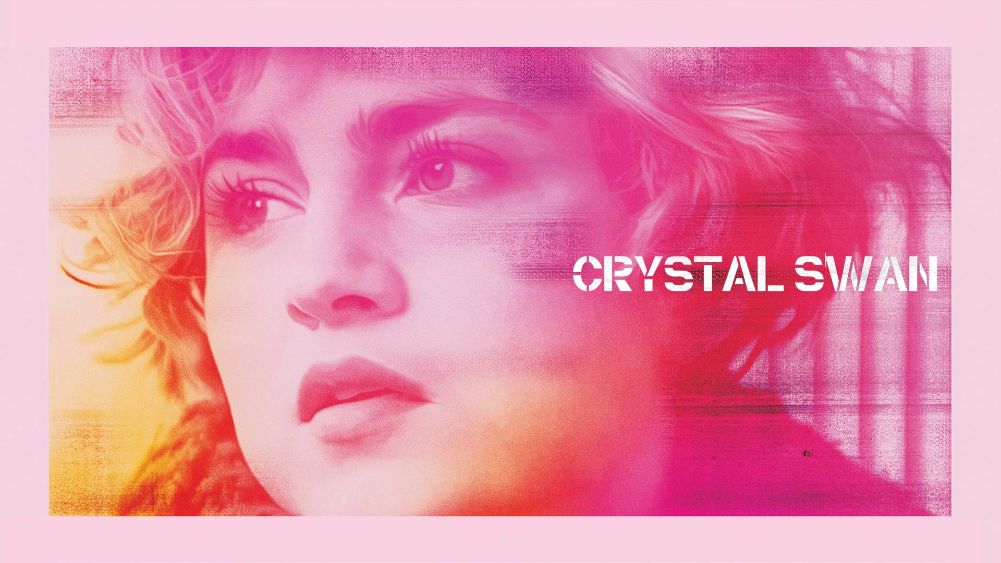 Friday, April 7
Crystal Swan
Directed by Darya Zhuk
Starring Alina Nasibullina and Ivan Mulin
Under the Milky Way | Feature | Belarus | 2018
Set a few years after Belarus gained independence in 1990, this vibrant debut feature follows the path of young Evelina, who dreams of moving to Chicago in order to pursue her passion for house music. However, obtaining a US visa proves a difficult endeavor and, determined to flee the country, the young woman takes the risk of buying a letter of employment from the black market. Depicting a nation anticipating a brighter future, Crystal Swan is a story about a woman and her country, where feelings of self and belonging are yet to be defined.
"An exquisite tale of doom and gloom colored by a farcical ethos." —Slant Magazine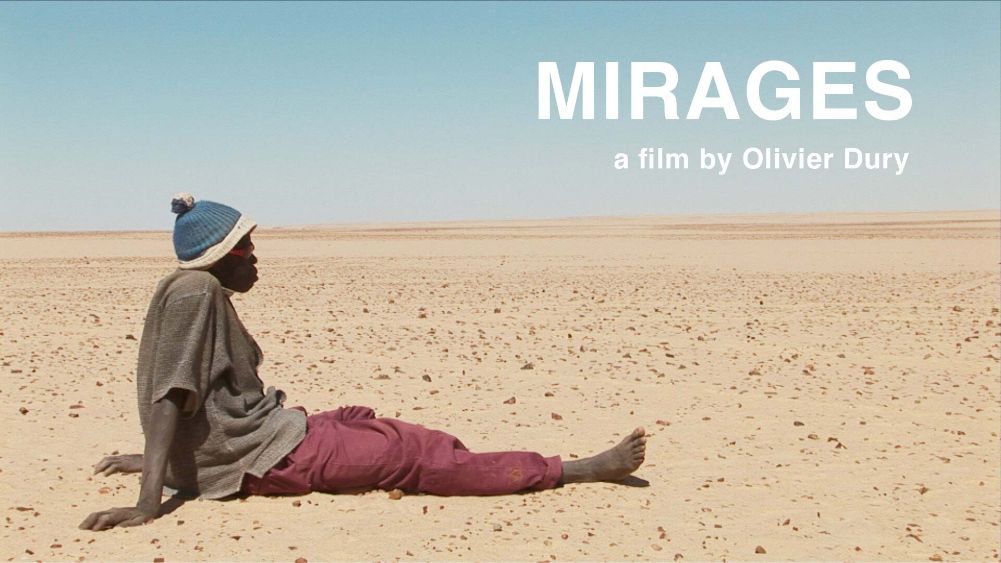 Saturday, April 8
Heart of Stone
Directed by Claire Billet and Olivier Jobard
Andana Films | Documentary | France | 2018
Thirteen-year-old Ghorban arrives in Paris after having made the 8,000 kilometre journey from Afghanistan on his own. In France, however, he is faced with an absurd situation: He's stuck. "There is neither a beginning nor an end", is his own diagnosis. They can't just send him to school. One of the reasons is that there is a date that doesn't exist on his birth certificate: 31 November. Another administrative file to be re-opened.
Claire Billet and Olivier Jobard followed the sensitive boy, whose great goal is to arrive in a society, over eight years. Fixed points are provided not only by Ghorban's constantly changing hairstyles and his ever improving French, but also by regular conversations with a therapist that provide deeper insights into his mental state. (Program notes by DOK Leipzig)
OVID EXCLUSIVE – SVOD PREMIERE
---
Mirages
Directed by Olivier Dury
Andana Films | Documentary | France | 2008
Every day, dozens of people are driven by an incredible sense of hope to set out with the intention of arriving in Europe. During the first few days of their crossing from Agadez to Djanet, from Niger into Algeria, these emigrants are forced to confront the time of the desert with its boredom, its brutal accelerations and its mineral inertia. The ordeal they undergo turns them into undocumented immigrants. But during their journey, Mirages considers them as individuals and for a brief moment steals them from the invisibility that awaits them.
OVID EXCLUSIVE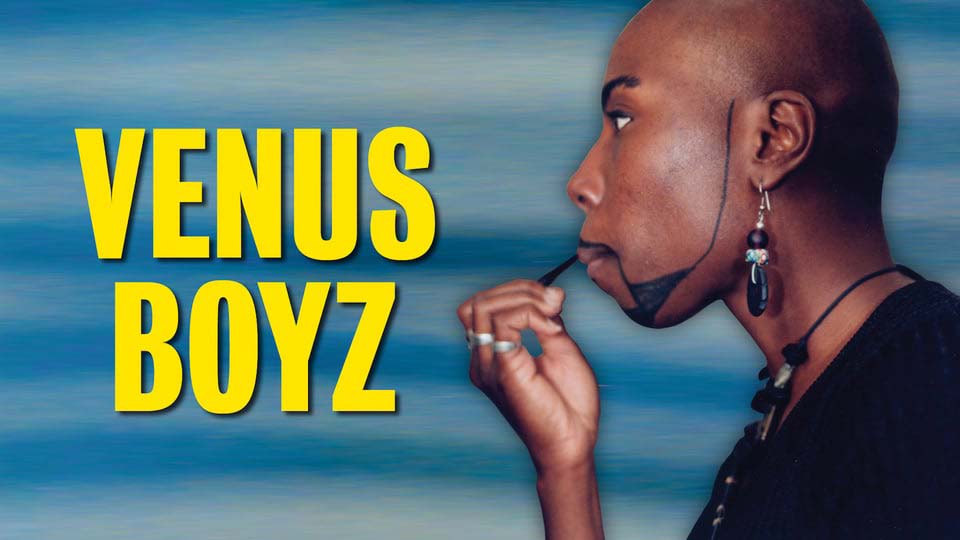 Tuesday, April 11
Venus Boyz
Directed by Gabriel Baur
First Run Features | Documentary | USA | 2002
Club Casanova, home of the legendary Drag King Night in New York City, is the point of departure for an iconic gender odyssey, where women become men—some for a night, others for a lifetime. Starring Drag King pioneers Mo B. Dick, Diane Torr, DRED, Bridge Markland, renowned poet Storme Webber and photographer Del LaGrace Volcano.
WINNER! Best Film: Semaine de la Critique at Locarno
"An utterly fascinating, beautifully crafted exploration of the world of drag kings." —Variety
---
No Secret Anymore: The Life and Times of Del Martin and Phyllis Lyon
Directed by Joan E. Biren
Frameline | Documentary | USA | 2003
Del Martin and Phyllis Lyon were partners in love and political struggle for over fifty years. With incisive interviews, rare archival images and warmhearted humor, No Secret Anymore reveals their inspiring public work, as well as their charming private relationship. This documentary follows Martin and Lyon's story through half a century, tracing the emergence of lesbians from the fear of discovery to an expectation of equality.
"Fondly informative and underscored with a delightful sense of humor." —Vulture
OVID EXCLUSIVE
---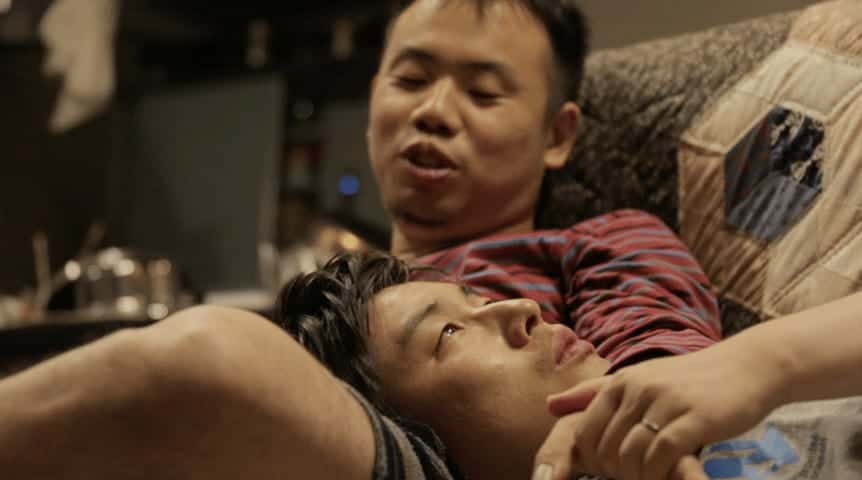 Of Love and Law
Directed by Hikaru Toda
Frameline | Documentary | Japan | 2017
Openly gay life partners Fumi and Kazu run a small law firm in downtown Osaka, Japan. Together for 15 years, it hasn't always been easy gaining acceptance, in a country where their partnership has no legal recognition and stigma is rife. Award-winning documentarian Hikaru Toda follows the two lawyers as they enter into the lives of their clients, each revealing the challenges of being an individual who is made invisible or silenced by a deeply conformist society for being different.
"Heartfelt, informative, and even humorous…Hikaru Toda offers an eye-opening portrait of the pair's homeland." —Screen International
OVID EXCLUSIVE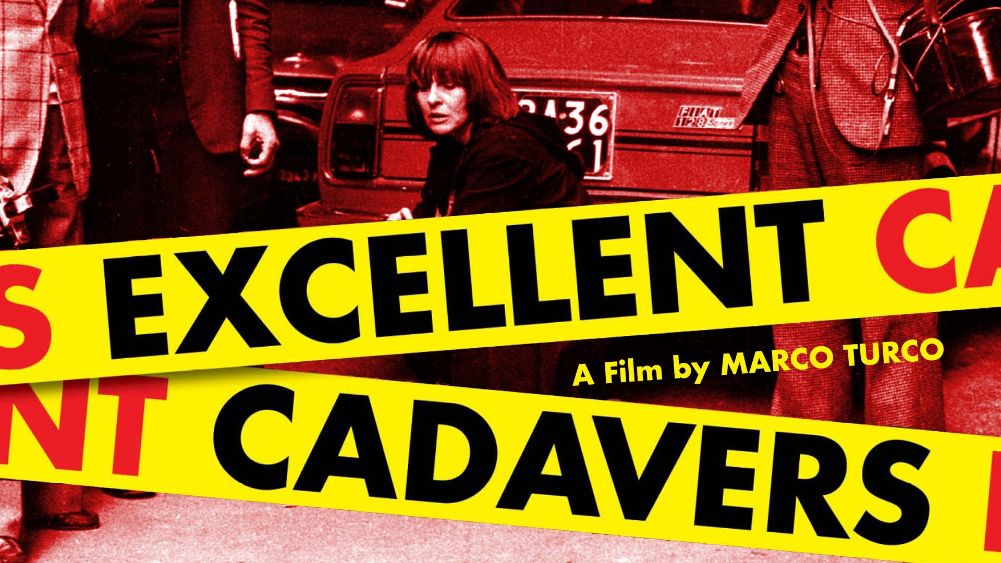 Wednesday, April 12
Excellent Cadavers
Directed by Marco Turco
Docuseek | Documentary | Italy | 2006
Based on the book by Italian-American author Alexander Stille and featuring the photos of Sicilian photojournalist Letizia Battaglia, Excellent Cadavers chronicles the recent history of the Mafia and its integral—and seemingly ineradicable—relationship to postwar Italian politics. Whereas in the past the Cosa Nostra used to kill only their own, beginning in the Seventies the Mafia began assassinating prosecutors, judges and others who were fighting them, and thus began producing the "excellent cadavers," as Sicilian writer Leonardo Sciascia called them.
"Anyone with the slightest interest in mob entertainment — from The Godfather to The Sopranos — should check out Marco Turco's grimly compelling documentary." —New York Daily News
---
Battaglia
Directed by Daniela Zanzotto
First Hand Films | Documentary | Italy | 2004
At almost 40 years old, Sicilian photographer Letizia Battaglia decided that being a mother and wife, the thing that she was meant to do according to the society she lived in, just wasn't enough anymore. With great inner strength, she changed her life and became a photojournalist, through which she discovered she had a burning passion for photography and justice. During the height of the Mafia killings in Sicily, in the 70's and 80's, Letizia Battaglia photographed and documented Sicilian society, and became a leading member of the campaign against the Mafia. Letizia has helped to change a way of life that has destroyed so much.
OVID EXCLUSIVE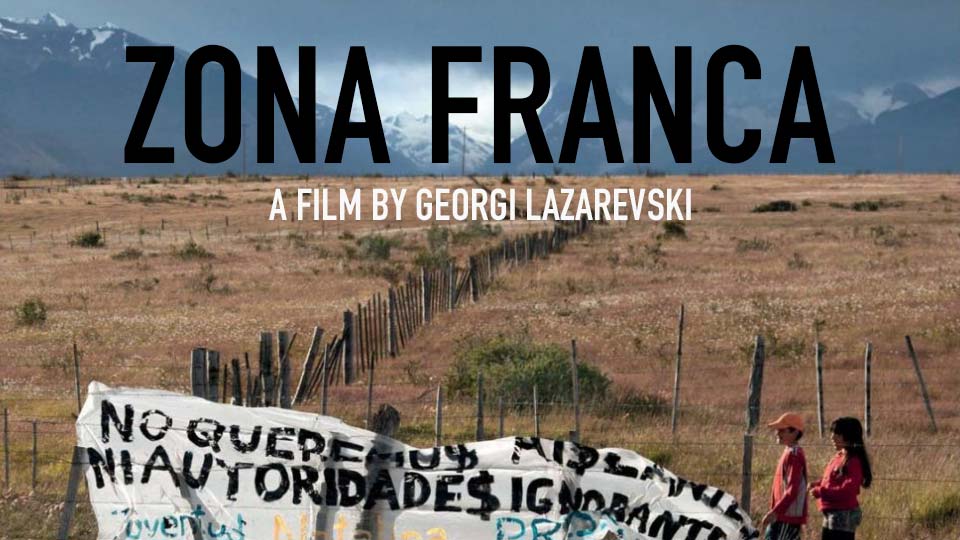 Thursday, April 13
Zona Franca
Directed by Georgi Lazarevski
Andana Films | Documentary | France | 2016
Zona Franca is a large outdated shopping district at the heart of Chile's Patagonia, located near the Strait of Magellan. Everywhere this area shows the scars of the upheaval which transformed the last wild place of the original America into a window display of today's commercial society. Among the wreckage of history and the tourists on a quest to discover the end of the world, are a gold prospector and a truck driver. Modern antiheroes bearing the burden of broken dreams, they demonstrate what can't be found in the tour brochures: a violence deeply rooted in this place which only comes to light when a strike paralyses the region.
OVID EXCLUSIVE
---
Pony Boys
Directed by Eric Stange
Twin Seas Media | Documentary Short | USA | 2022
Summer, 1967. Two Massachusetts boys are desperate to visit Expo '67 in Montreal—the largest World's Fair ever. But their parents can't take them. Then Mom comes up with the solution: hitch their pet Shetland pony King to a cart and drive 350 miles to Expo '67—on their own—at 5 m.p.h.! For Tony and Jeff Whittemore, it becomes the adventure of a lifetime. Pony Boys tells an extraordinary, improbable story about parenting, childhood, and adventure in a time not so long ago.
"Engagingly voyeuristic." —The New York Times
Friday, April 14
Listen
Directed by Ana Rocha
Starring Lúcia Moniz, Sophia Myles, and Ruben Garcia
Under the Milky Way | Feature | Portugal | 2020
In the outskirts of London, Portuguese couple and parents of three, Bela and Jota, struggle to make ends meet. When a misunderstanding arises at school with their deaf daughter, the British social services grow concerned for the safety of their children. Listen portrays the tireless battle of these immigrant parents against the law to keep their family together.
"Rocha's film shows us a fragment of lives lived in fear of poverty." —Guardian
Tuesday, April 18
Creating A Character: The Moni Yakim Legacy
Directed by Rauzer Alexander
With Oscar Isaac, Laura Linney, and Michael Stuhlbarg
First Run Features | Documentary | USA | 2019
What do Jessica Chastain, Kevin Kline, Viola Davis and Anthony Mackie all have in common? They are but a few of the extraordinary actors who have studied under the renowned acting teacher Moni Yakim at Juilliard, America's greatest performing arts school.
Insightful interviews with luminaries including Oscar Isaac, Laura Linney and Michael Stuhlbarg provide the context in the creation of this unique and inspiring portrait of the master teacher—the sole remaining founder of Juilliard's legendary Drama Division.
"Pulls back the curtain … revealing the methods of one of theater's most renowned movement masters. An intelligent, well-executed documentary." —Los Angeles Times
OVID EXCLUSIVE
Wednesday, April 19
The Next Industrial Revolution
Directed by Chris Bedford and Shelley Morhaim
Narrated by Susan Sarandon
Bullfrog Films | Documentary | USA | 2001
While some environmental observers predict doomsday scenarios in which a rapidly increasing human population is forced to compete for ever scarcer natural resources, Bill McDonough sees a more exciting and hopeful future. Can't happen? It's already happening…at Nike, at Ford Motor Company, at Oberlin College, at Herman Miller Furniture, and at DesignTex…and it's part of what architect McDonough and his partner, chemist Michael Braungart, call 'The Next Industrial Revolution.'
Shot in Europe and the United States, the film explores how businesses are transforming themselves to work with nature and enhance profitability.
OVID EXCLUSIVE
---
Aboriginal Architecture, Living Architecture
Directed by Paul M. Rickard
Bullfrog Films | Documentary | USA | 2006
Everyone is familiar with certain types of Aboriginal architecture. Traditional igloos and teepees are two of the most enduring symbols of North America itself. But how much do we really know about the types of structures Native Peoples designed, engineered, and built?
OVID EXCLUSIVE
---
One Big Home
Directed by Thomas Bena
Bullfrog Films | Documentary | USA | 2017
Gentrification comes in many forms. On the tiny island of Martha's Vineyard, where presidents and celebrities vacation, trophy homes threaten to destroy the island's unique character. Twelve years in the making, One Big Home follows one carpenter's journey to understand the trend toward giant houses. When he feels complicit in wrecking the place he calls home, Thomas Bena takes off his tool belt and picks up a camera. Bumping up against angry homeowners and builders who look the other way, he works with his community and attempts to pass a new bylaw to limit house size.
"Starts out with bias and ends up with one of the fairest assessments of a complex cultural issue seen on our screens in recent years." —Eye For Film
OVID EXCLUSIVE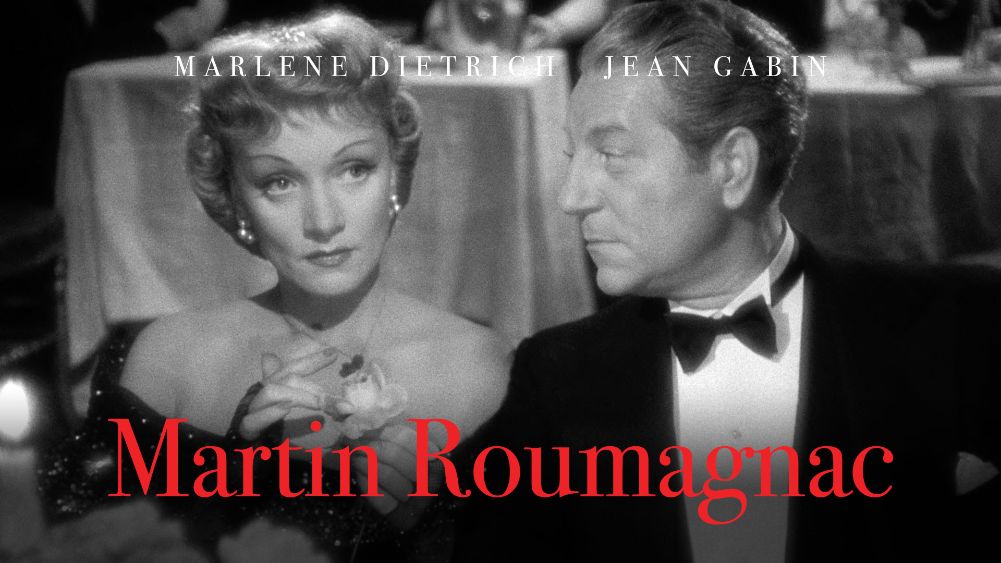 Thursday, April 20
Martin Roumagnac
Directed by Georges Lacombe
Starring Marlene Dietrich and Jean Gabin
Icarus Films | Feature | USA | 1946
This tragic postwar romance is a tale of class anxiety and classic Romantic fatalism, run through with a typically French frankness about sex and gender. Jean Gabin is the titular character, an unpretentious and proudly working class building contractor, who falls in love with Marlene Dietrich's ravishing shopgirl Blanche, quite unaware that she comes trailing a notorious sexual history and attracts the determined ardor of every man she meets. Among her current lovers (the American title was The Room Upstairs) is a local politician who plans on marrying Blanche once his terminally ill wife dies, but Gabin's sensible lug doesn't care, though it's clear that the ever-opportunistic Blanche will choose wealth over love.
"An interesting post-war noir, enticingly fatalistic, with great use of the personas of Dietrich and Gabin." —First Impressions
OVID EXCLUSIVE – SVOD PREMIERE
---
Wim Wenders' Story of His Early Years
Directed by Marcel Wehn
With Wim Wenders, Peter Handke, and Robby Müller
First Hand Films | Documentary | Germany | 2007
In intimate conversations Wim Wenders talks about his sheltered upbringing in post-war Germany. The film follows him on a journey into the past that takes him to Paris, where he lived as a young painter and made his decision to become a filmmaker.
Apart from Wenders himself, some of his most important fellow-travellers also have their say, including Peter Handke, Robby Müller, Rüdiger Vogler, Bruno Ganz and Lisa Kreuzer. As they remember, they discuss some of the fundamental, recurring themes of Wenders' films – such as the search for identity, friendship and communication.
OVID EXCLUSIVE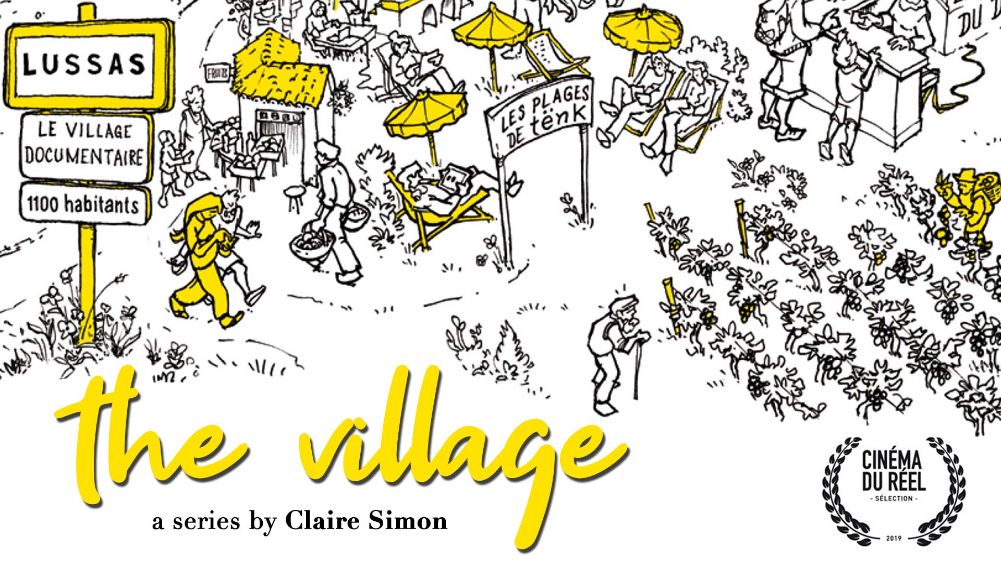 Friday, April 21
Ten Episode Series!
The Village
Directed by Claire Simon
Icarus Films | Documentary Series | France | 2020
Back in the 1970s, the southern French village of Lussas bet its economic future on documentary film—launching an annual festival that would become renowned. Now, the village is making an even bigger gamble, going all-in with the construction of a state-of-the-art post-production and training center, and the launch of Tënk, a new streaming service dedicated to independent auteur documentary.
An observational documentary filmed over two years by Claire Simon, The Village records the struggles of launching a startup, alongside the timeless rhythms of the village: pruning fruit trees, harvesting grapes, making wine. It is about hope and dreams, ancient crafts and new technologies—and the power of documentaries.
"With admiration and concern, [Simon] reveals the relentless-and tenuous-collective behind-the-scenes labor on which a thriving artistic realm depends." —The New Yorker
Saturday, April 22
Earth Day
The Time of Forests
Directed by François-Xavier Drouet
Andana Films | Documentary | France | 2018
As the symbol of authentic, preserved wild nature, forests are undergoing an unprecedented phase of industrialization. Heavy mechanization, monoculture, fertilizers and pesticides, loss of traditional know-how, forest management — all follow the intensive agricultural model. The Time of Forests is a journey to the heart of industrial forestry and its alternatives. A living forest or a green desert, the choices of today will define tomorrow's landscape.
OVID EXCLUSIVE – SVOD PREMIERE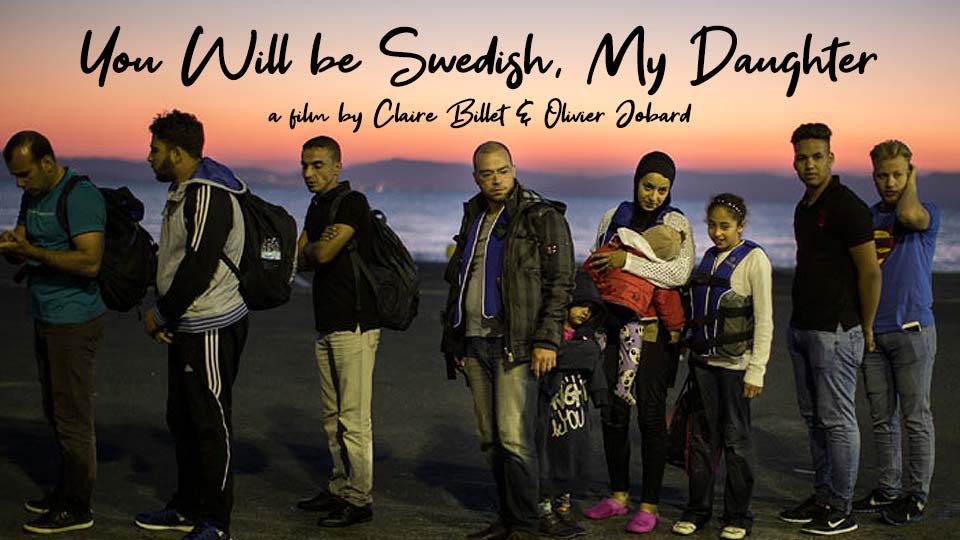 Monday, April 24
You Will Be Swedish, My Daughter
Directed by Claire Billet and Olivier Jobard
Andana Films | Documentary | France | 2018
A Syrian refugee couple, Ahmad and Jihane, tell the story of their exile to Sweden to their youngest daughter, Sally. They recount their journey as migrants being smuggled across borders, evoke memories of their beloved Syria, and talk of the violence which is present at all times. Ahmad and Jihane then compare their differing points of view. What will they remember? What will they tell their children about the past? Between their unspoken thoughts and obsessions, the future identity of the family is being constructed.
OVID EXCLUSIVE – SVOD PREMIERE
---
Harbour of Hope
Directed by Magnus Gertten
Under the Milky Way | Documentary | Sweden | 2013
In Spring 1945 Red Cross liberated thousands of concentration camp survivors and rescued them to the Malmö Harbour, Sweden. Among the thousands of survivors brought to Malmö were Irene Krausz-Fainman, Ewa Kabacinska Jansson and Joe Rozenberg, the protagonists in the documentary Harbour of Hope. In Harbour of Hope, they tell the amazing story of how the city of Malmö mobilized to take care of survivors and helped save thousands of lives.
OVID EXCLUSIVE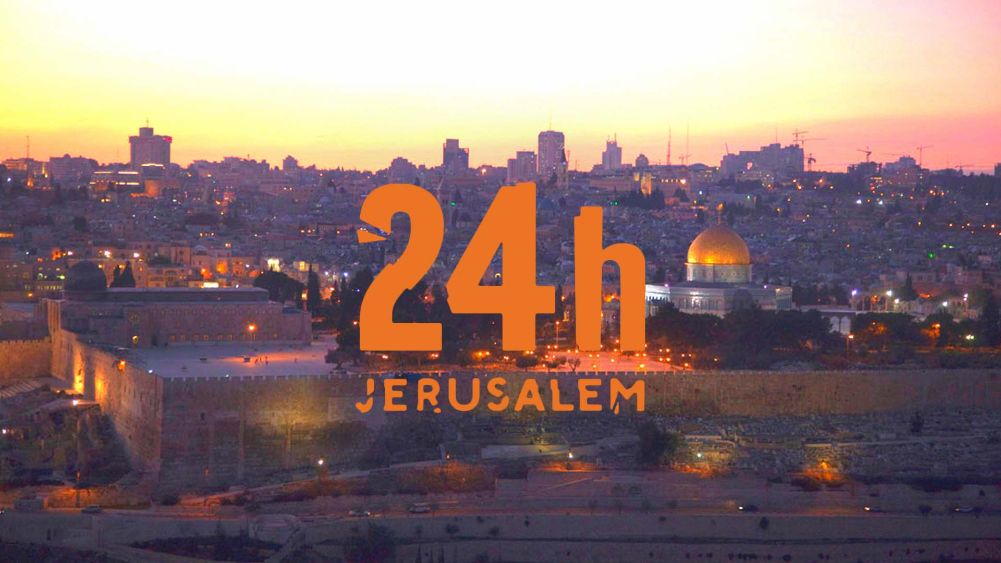 Tuesday, April 25
Ten Episode Series!
24 Hours Jerusalem
Directed by Volker Heisse
First Hand Films | Documentary Series | Germany | 2014
Jerusalem, from daybreak to sunrise. From daybreak till night's end, 24 Hours Jerusalem offers a unique opportunity to glimpse the everyday life of the people of Jerusalem.
"Shot simultaneously by 70 crews, with a run-time of 24 hours—covers a day in the life of the city, and follows characters from all religions and backgrounds." —Realscreen
OVID EXCLUSIVE – SVOD PREMIERE
Wednesday, April 26
M
Directed by Yolande Zauberman
Under the Milky Way | Documentary | Israel | 2018
Menahem Lang, an actor with an extraordinary singing voice, returns to Bnei Brak, the city in Israel where he grew up and a center of ultra-orthodox Judaism. Now in his 30s, Lang left the city at 20, following years of rape and sexual abuse by elder, devout family men in the community. Yet, Lang was far from being an isolated case: his conversations with other abused young men document a cycle of sexual predators and tormented lives.
"Paved with several serendipitous encounters that underscore just how terrifyingly large the scope of Menahem's suffering really is." —The Film Stage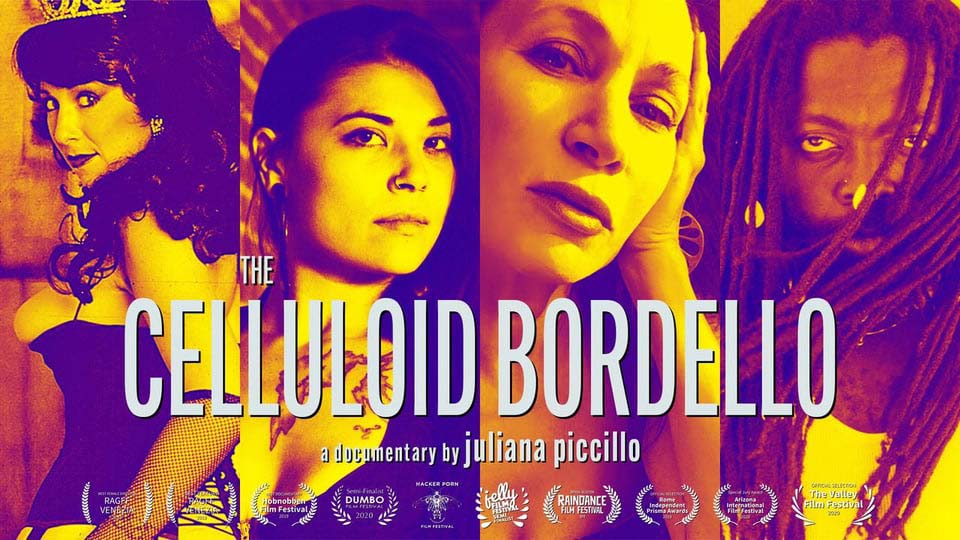 Thursday, April 27
The Celluloid Bordello
Directed by Juliana Piccillo
First Run Feature | Documentary | USA | 2021
Since the dawn of cinema, sex workers have served as muses to movie-makers. From the early white slavery pictures like The Girl Who Went Astray from 1900 to countless dramas and rom-coms such as Midnight Cowboy, Risky Business and Pretty Woman, hookers, hustlers, call girls, street walkers and strippers have been staples of the silver screen.
Featuring Annie Sprinkle, Carol Leigh, David Henry Sterry, Gabe Vigil, Juba Kalamka, Nicholas de Villiers and more, The Celluloid Bordello brings sex workers to the cinema. With equal parts historical overview, critique, and homage, this eye-opening film lets real-life dommes, escorts, porn stars and hustlers tell you which films they love and which they hate, which get it right and which miss the mark, and, most importantly, how perpetuating stereotypes in media affects real peoples' lives.
OVID EXCLUSIVE
Friday, April 28
Datsche
Directed by Lara Hewitt
Starring Kunle Kuforiji and Zack Segel
Under the Milky Way | Feature | Germany | 2018
When Val (Zack Segal), an unemployed New York actor, arrives at a garden allotment outside of Berlin to spend the summer at his dead grandfather's 'datsche' – his summer house – he is faced with a wild garden, a large rule book, an interfering garden allotment president and Adam (Kunle Kuforiji), a refugee who has been denied asylum in Germany and has been hiding in the datsche attic. And when Val invites some unusual strangers to stay at the datsche, the dream of a peaceful German life is threatened. Datsche provides a modern look at diversity and migration in Germany.
---
Will You Marry Us?
Directed by Micha Lewinsky
Starring Marie Leuenberger and Dominique Jann
Under the Milky Way | Feature | Switzerland | 2009
Rahel Hubli is employed as a civil registrar. She hasn't believed in the finding the "love of her life" in ages. But when a childhood friend, Ben, suddenly turns up, Rahel recalls again what it felt like to be in love. And that leads to even more problems, because Rahel is already married. And Ben would like to get married… by Rahel.
OVID EXCLUSIVE
Complete list of films premiering on OVID this month (in alphabetical order):
24 Hour Jerusalem, Volker Heisse (2014)
A Call to Action: The Freedom Budget of 1966, Jenny Alexander (2023)
A Lion's Tale, François Verster (2002)
Aboriginal Architecture, Paul M. Rickard (2005)
Battaglia, Daniela Zanzotto (2004)
Creating A Character: The Moni Yakim Legacy, Rauzar Alexander (2020)
Crystal Swan, Darya Zhuk (2018)
Datsche, Lara Hewitt (2018)
Excellent Cadavers, Marco Turco (2005)
Harbour of Hope, Magnus Gertten (2011)
Heart of Stone, Claire Billet and Olivier Jobard (2018)
Listen, Ana Rocha (2020)
M, Yolande Zauberman (2018)
Martin Roumagnac, Georges Lacombe (1946)
Mirages, Olivier Dury (2008)
Nixon's Reversal, Jenny Alexander and James Rutenbeck (2023)
No Secret Anymore: The Life and Times of Del Martin and Phyllis Lyon, Joan E. Biren (2003)
Of Love and Law, Hikaru Toda (2017)
One Big Home, Thomas Bena (2016)
Pony Boys, Eric Stange (2022)
Raising the Floor, Sabrina Avilés (2022)
The Celluloid Bordello, Juliana Piccillo (2021)
The Next Industrial Revolution, Chris Bedford and Shelley Morhaim (2001)
The Time of Forests, François-Xavier Drouet (2018)
The Village, Claire Simon (2019)
Venuz Boyz, Gabriel Baur (2002)
Will You Marry Us?, Micha Lewinsky (2019)
Wim Wenders' Stories of his Early Years, Marcel Wehn (2007)
You Will be Swedish, My Daughter, Claire Billet and Olivier Jobard (2018)
Zona Franca, Georgi Lazarevski (2016)