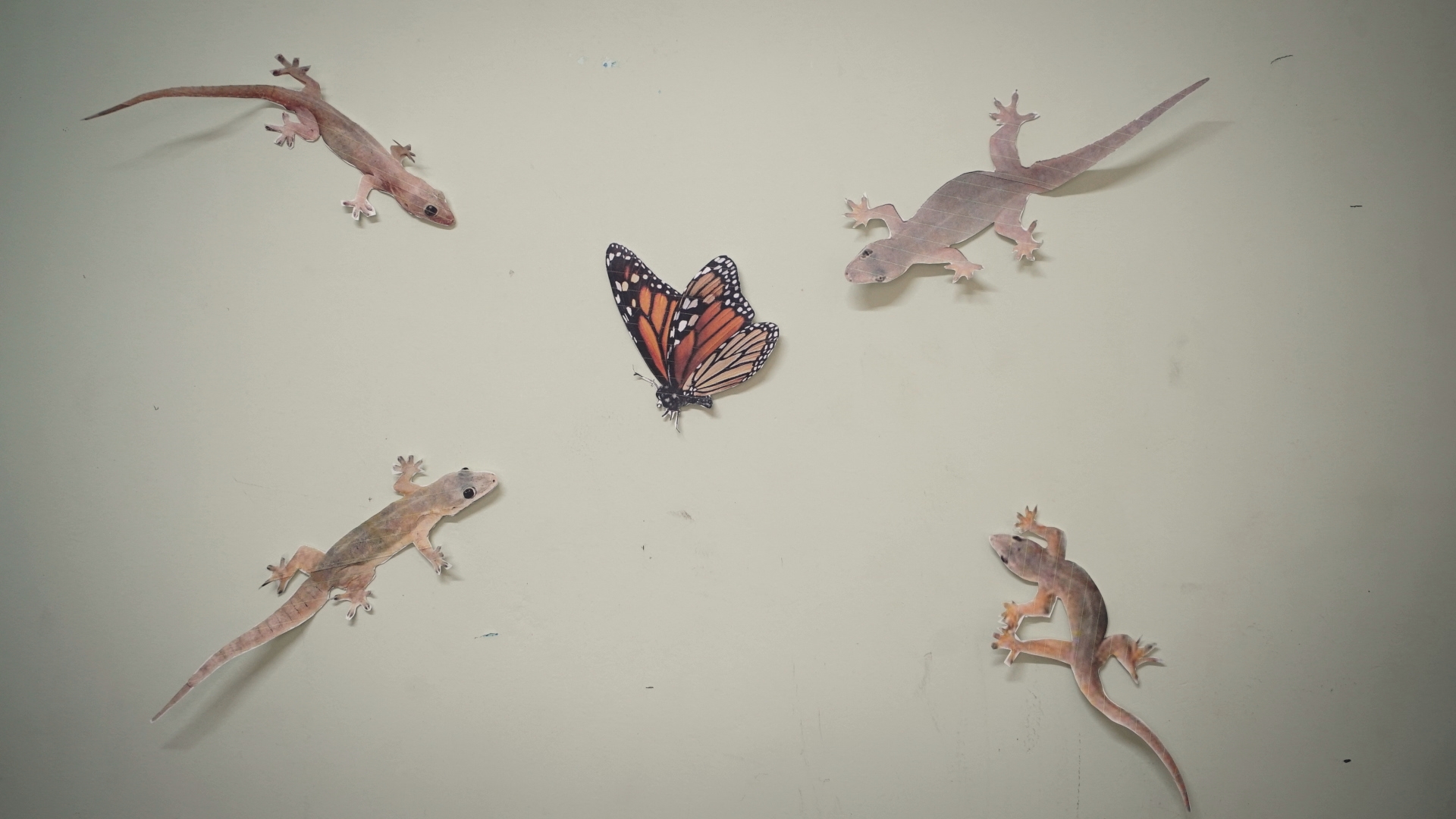 OVID's March Lineup Presents 29 Titles and 13 SVOD Exclusives, with three early works from Jane Campion, guerilla filmmaking at its boldest in "Myanmar Diaries", arthouse genre fare from Yellow Veil Pictures, and so much more!
OVID.tv is proud to announce its March slate of twenty-nine streaming releases, thirteen of which are SVOD exclusives.
Coming to OVID in March are three early films from Academy Award-winning filmmaker Jane Campion. Made during her time studying at the Australian Film and Television School, these short films examine family dynamics, sexuality, and the female experience, themes Campion has continued to explore throughout the course of her enormously successful career.
Also new in March are three boundary-pushing genre titles from our newest content partner, Yellow Veil Pictures. The harrowing psychological thriller Knocking, mystical ghost story The Midnight Swim, and Laotian sci-fi drama The Long Walk join OVID's growing collection of outré genre fare.
Making its exclusive world streaming premiere is Berlinale prize winner Myanmar Diaries, made by an anonymous group of Burmese filmmakers to document the brutality of the 2021 military coup and the resistance efforts of the Burmese people. In the tradition of OVID titles like Vitaly Mansky's Under the Sun and Wang Bing's Dead Souls, Myanmar Diaries joins OVID's collection of documentaries made by filmmakers under dangerous, repressive conditions.
Full details and lineup for March are below.
(Image from Myanmar Diaries, premiering on OVID on March 24th)
Thursday, March 2
There are Jews Here
Directed by Brad Lichtenstein, 371 Productions, Documentary, 2016
US
There Are Jews Here takes you on a journey to places where most never imagined Jews existed, following the untold stories of four once-thriving American Jewish communities that can now barely hold a minyan. Most American Jews live in large cities where they are free to define themselves in any way they wish. But almost invisible to most of the country are roughly one million Jews scattered across far-flung communities where they are barely hanging on. For them, Jewish identity is a daily urgent challenge; if they don't personally uphold their communities and live affirmative Jewish lives, they and their legacies could fade away forever.
"An avalanche of tender moments." —The Wisconsin Jewish Chronicle
---
As Goes Janesville
Directed by Brad Lichtenstein, 371 Productions, Documentary, 2012
US
Janesville, Wisconsin is not unlike a lot of Midwestern blue-collar, middle-class towns in America. Since the economy began its nosedive in 2008, Janesville residents, civic leaders, and businesses have been plunged into an extended cycle of hardship and uncertainty. And like other towns in other states across the nation, Janesville has found itself at a crossroads: As a place with more people than jobs, how can it reinvent and restore itself, and at what cost?
OVID EXCLUSIVE 

---
Almost Home
Directed by Lisa D. Gildehaus and Brad Lichtenstein, 371 Productions, Documentary, 2005
US
Almost Home rescues from an exile of denial the real stories of aging that lie in the vast middle between the uber-heroic octogenarian marathoner and the feeble geriatric that most Americans fear becoming. A feature length, cinema-verité film shot on location in a continuing care community that boasts a nursing home transforming its medical (think hospital) model of care into a holistic one (think home), Almost Home is a stunningly intimate film that combines the institution's struggle to shake the nursing home stigma with tender, sometimes difficult, stories of people who live, work and visit there.
OVID EXCLUSIVE 

---
Penelope
Directed by Brad Lichtenstein, 371 Productions, Documentary, 2013
US
What happens when a nursing home decides to throw out the bingo boards and take on the Odyssey instead?
Penelope follows the story of residents of a midwestern care facility, some with severe dementia, as they collaborate with playwright Anne Basting and Sojourn Theater to create "Finding Penelope", a play reinterpreting Homer's Odyssey to tell it from Penelope's point of view. From reading the Odyssey together to learning Greek and eventually putting on a professional play featuring scenes all over the nursing home and an audience of over 400, Penelope is a gorgeous expression of how the arts can transform the experience of aging.
OVID EXCLUSIVE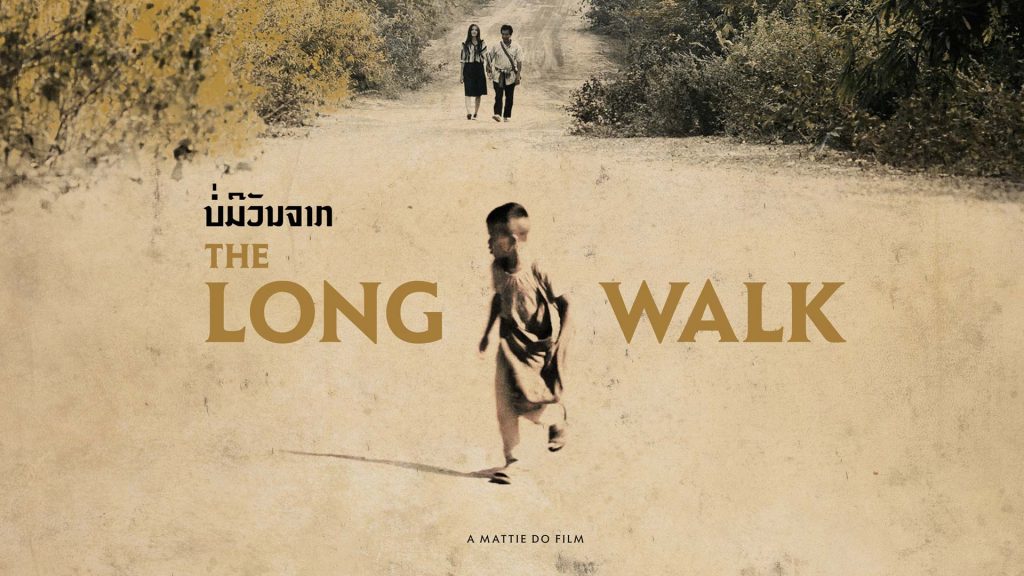 Friday, March 3
The Long Walk
Directed by Mattie Do, Starring Yannawoutthi Chanthalungsy, Vilouna Phetmany, and Por Silatsa, Yellow Veil Pictures, Feature, 2019
Laos
The Long Walk centers on an elderly man who has the power to travel back in time thanks to a mysterious companion whose death he witnessed 50 years earlier. With his new power, he decides to trespass into his own past and set in motion a plan to preempt his mother's terminal suffering, and ultimately appease his soul.
"Presents a unique take on science fiction, one that looks for the ghosts that linger on in a world that has been shaped by technology." —The New York Times
Wednesday, March 8
In Our Own Hands
Directed by Elizabeth Horn, Bullfrog Films, Documentary, 2020
US
Through the stories of the impassioned, often defiant struggles of patients and their families, In Our Own Hands explores the emergence of "participatory medicine", enabled by a host of groundbreaking technologies that put more data about our biological and environmental ecosystems into our hands than ever before. We meet families who are shifting long-standing medical paradigms, revolutionizing established treatment protocols, building social medicine networks, and ushering in a new era of the "Citizen Science" movement.
OVID EXCLUSIVE - SVOD PREMIERE

---
It Is Not Over Yet
Directed by Louise Detlefsen, First Hand Films, Documentary, 2021
Denmark
At the small Danish retirement home, the founding nurse May Bjerre Eiby has no interest in specific dementia diagnoses or medicine, since neither is improving the quality of life for the 11 residents. Instead, May and her staff have developed a new kind of treatment inspired by the methods that Florence Nightingale introduced 150 years ago. It Is Not Over Yet offers an immersive look into the controversial new treatment for people with dementia, called 'care treatment': hugs, touch, talking, humor, eye contact and the joy of community.
"Intimate, beautiful… Eiby's approach is something that should be studied and adapted in order for people to understand what dementia is and how it can be treated." —Candid Cinema
OVID EXCLUSIVE - SVOD PREMIERE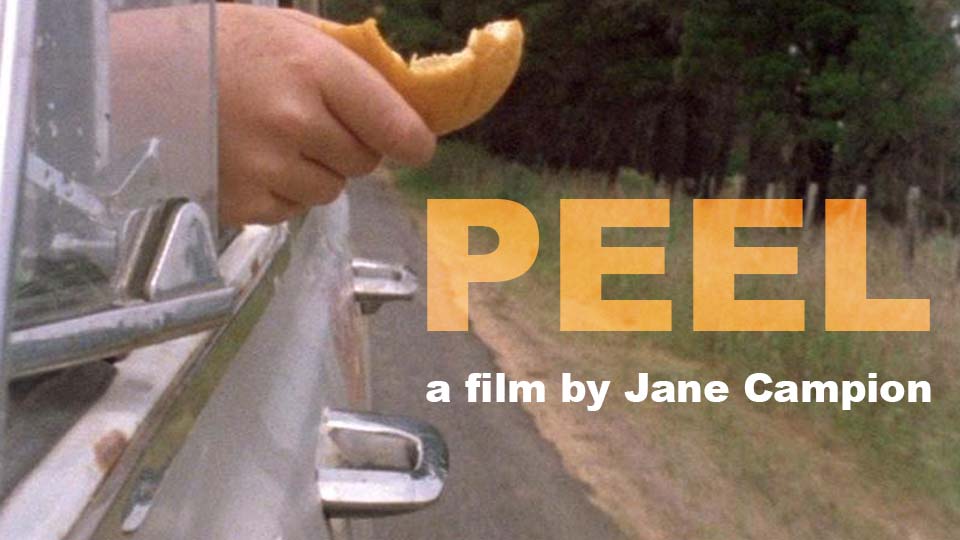 Thursday, March 9
Jane Campion: Three Films
Peel
Directed by Jane Campion, Women Make Movies, Short, 1982
Australia
Winner of the Short Film Palme d'Or at the 1986 Cannes Film Festival, Peel follows a father's vexed efforts to discipline his son for throwing orange peel out the window on a summertime car-trip. Expressing the repetitive nature of their argument with a circular narrative structure and rhythmic editing and sound, Jane Campion's stylistic ingenuity and dreamlike atmosphere is on full display in this early short.
"A structurally playful and surreal look at what can only be described as a family road trip from hell, it's a masterpiece of stylized ennui." —Vulture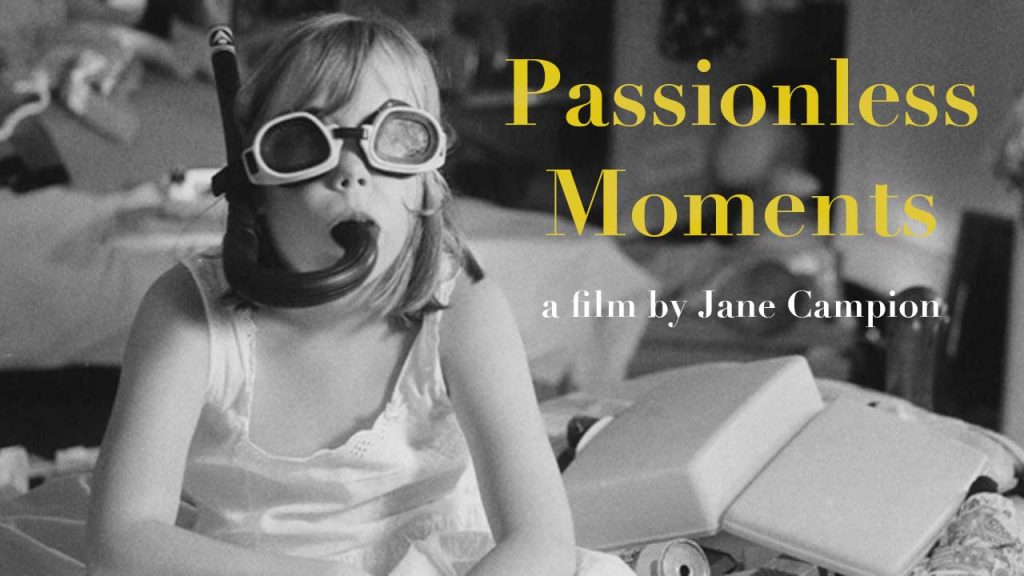 Passionless Moments
Directed by Jane Campion, Women Make Movies, Short, 1983
Australia
Winner of the Best Experimental Film at the Australian Film Awards, Passionless Moments follows an omniscient narrator retelling of a series of brief, impressionistic vignettes around a neighborhood in Sydney.
"Showcases Jane Campion as an anthropologist, rule breaker and filmmaker that steers clear of big set-ups, but still manages to deliver on an epic promise of making the personal into a universal experience." —Senses of Cinema
---
A Girl's Own Story
Directed by Jane Campion, Women Make Movies, Short, 1984
Australia
Acclaimed filmmaker Jane Campion's final student film, A Girl's Own Story presents a lyrical exploration of three young girls on the brink of womanhood in 1960s Australia. Beatlemania, sexual discovery, shifting gender roles, and the loneliness of adulthood drive Campion's portrait of a culture in flux.
"A beautifully photographed, sharply drawn drama… A lovely debut which will be compared to Jane Campion's later work but will certainly live up to the comparison." —Cinema Femmes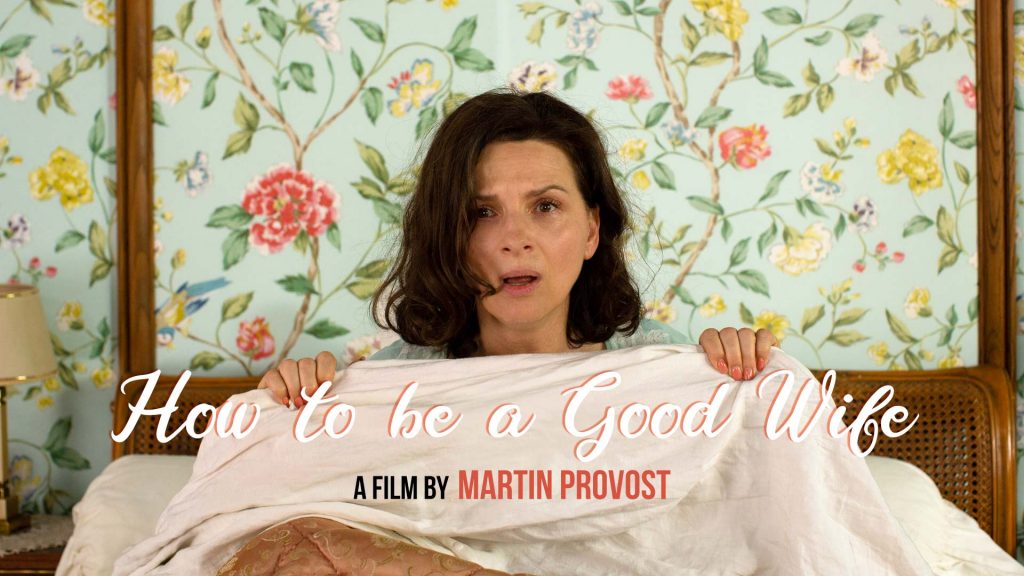 Friday, March 10
How to Be a Good Wife
Directed by Martin Provost, Starring Juliette Binoche, Distrib Films US, Feature, 2020
France
Keeping your home and bending to conjugal duty is what Paulette Van Der Beck (Juliette Binoche) ardently teaches in her housekeeping school. Her certainties falter when finds herself struck by personal tragedy and caught up in the political tumult of May 68. Blending classic farce, social satire and full-hearted feminist conviction, How to Be a Good Wife is a crowd-pleasing send-up of 1960s gender roles and celebration of the women who fought for change.
"Binoche is brilliant. Colorful, happy, romantic and surprisingly modern, Provost's film skillfully explores the social upheavals of the 1960s." —Elle
OVID EXCLUSIVE
---
The Divided Brain
Directed by Manfred Becker, Bullfrog Films, Documentary, 2018
UK
A mind-altering odyssey about one man's quest to prove a growing imbalance in our brains, and to help us understand how this makes us increasingly unable to grapple with critical economic, environmental, and social issues; ones that shape our very future as a species."
"The film operates on many levels as a science documentary, a philosophical debate, a political essay, and environmental film, drawing links from each field to further the conversation about the interconnectedness of our world and our ways of thinking…The Divided Brain invites audiences to dive deeper into the ideas proposed by these conversations. It encourages us to expand our ways of thinking to save the planet." —POV Magazine
OVID EXCLUSIVE 
Tuesday, March 14
I Am Secretly an Important Man
Directed by Peter Sillen, Factory 25, Documentary, 2011
US
A journey through the life of writer and poet Jesse Bernstein, I Am Secretly an Important Man crafts a compelling portrait of one of Seattle's most celebrated and troubled voices. Bernstein's unique rhythms, filled with humor and pain, made him an integral part of the legendary Seattle rock scene of the late 80's and early 90s. With an astonishing range of archival material and an engaging supporting cast of former collaborators, friends, and ex-wives, director Peter Sillen presents a dark look at a troubled American iconoclast.
"Engagingly voyeuristic." —The New York Times
Wednesday, March 15
Another Paradise
Directed by Olivier Magis, Andana Films, Documentary, 2019
Belgium
Fifty years ago the entire Creole population of the Chagos Islands was expelled by the British authorities. This secret operation took place in order to lease the largest island to the US Navy so that it could install a military base. Now, half a century later, Another Paradise follows Chagossian exiles embark on a struggle to return home.
"A damning reminder of a cruel imperialist intervention whose ramifications remain largely unfamiliar to the general public." —The Guardian
---
Voices From Chernobyl
Directed by Pol Cruchten, Andana Films, Documentary, 2017
Luxembourg
Based on the acclaimed novel by Svetlana Alexievich, recipient of a Nobel Prize in Literature, Voices From Chernobyl (La Supplication) explores the world of Chernobyl that has largely been forgotten to history. Eyewitness reports have survived: scientists, teachers, journalists, couples, children… They tell of their old daily lives, then of the catastrophe. Their voices form a long, terrible but necessary supplication which traverses borders and stimulates us to question our status quo.
"Captivating… brings to mind the brings to mind the rain-soaked ruins of Andrei Tarkvosky's Stalker." —The Hollywood Reporter
Thursday, March 16
Ape
Directed by Joel Potrykus, Starring Joshua Burge, Factory 25, Feature, 2013
US
Trevor Newandyke is a struggling comedian and a pyromaniac. Not only does his act bomb on stage, but he bombs at everyday life, too. Fed up with threats from the cable company, Slurpee price hikes and all the jerks who think they can push him around, all Trevor wants is a break. Blending stylized violence and biting humor, Ape is a breakthrough black comedy from American independent filmmaker Joel Potrykus.
"Critic's Pick! A biting, sometimes droll look at the allure of humiliation." — The New York Times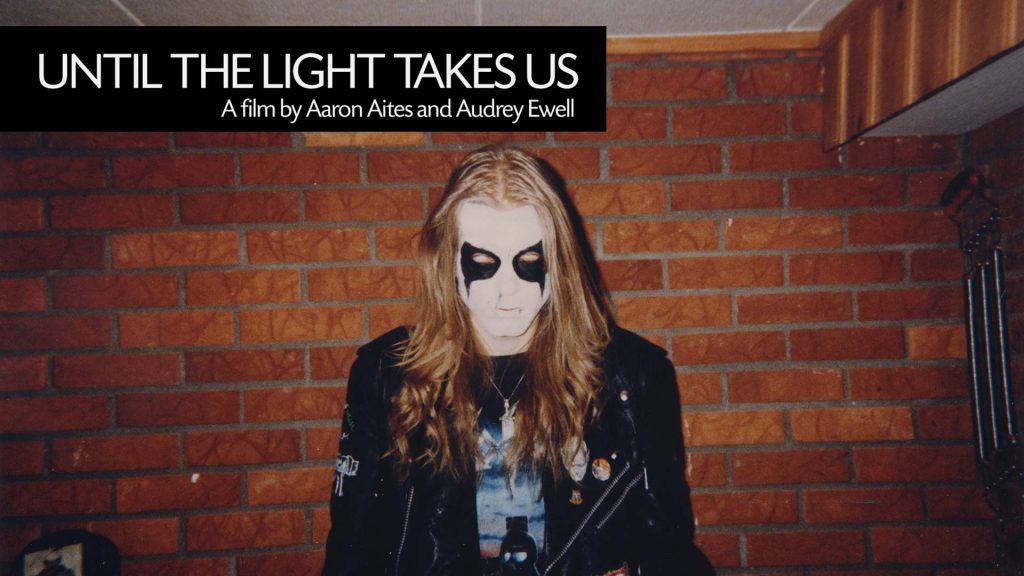 Friday, March 17
Until the Light Takes Us
Directed by Audrey Ewell and Aaron Aites, Factory 25, Documentary, 2009
US
Part music scene and part cultural uprising, black metal rose to worldwide notoriety in the mid-nineties when a rash of suicides, murders, and church burnings caught the attention of international news outlets. Until The Light Takes Us goes behind the sensationalized media reports of "Satanists running amok in Europe" to examine the complex principles and beliefs behind the black metal movement.
"Worth seeing for its snapshot of countercultural delusion and the comedy of Varg "Count Grishnackh" Vikernes, pompous crypto-Nazi and incarcerated murderer, whining that the media have distorted his subtle social critique." —Chicago Reader
---
The Midnight Swim
Directed by Sarah Adina Smith, Starring Lindsay Burdge, Jennifer Lafleur, and Aleksa Palladino, Yellow Veil Pictures, Feature, 2014
US
Spirit Lake is unusually deep. No diver has ever managed to find the bottom, though many have tried. When Dr. Amelia Brooks disappears during a deep-water dive, her three daughters travel home to settle her affairs. But when the half-sisters jokingly summon a local ghost, their relationship begins to unravel and they find themselves drawn deeper into the mysteries of the lake.
"A marvelous descent into myth and possible madness." — Film School Rejects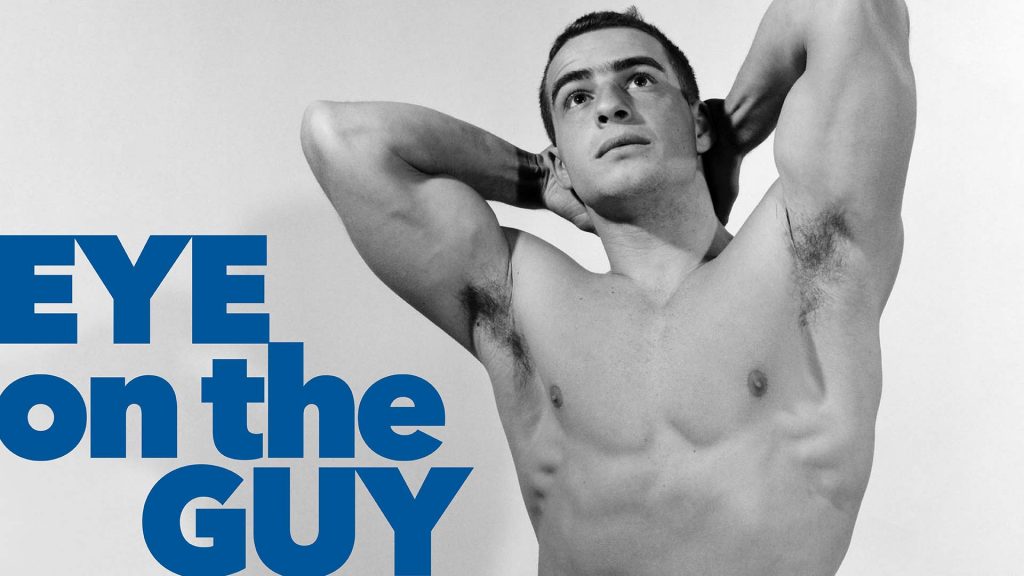 Tuesday, March 21
Eye on the Guy
Directed by Philip Lewis and Jean-Francois Monette, Frameline, Documentary, 2006
US
Alan B. Stone: astute businessman, quiet suburbanite, and master of the homoerotic pin-up. Eye on the Guy explores the little-known world of Montreal's physique photography scene, a distinct gay subculture that emerged in the 1950s and 1960s, through the life and work of one of its most creative figures.
OVID EXCLUSIVE
---
A Simple Matter of Justice
Directed by JEB (Joan E. Biren), Frameline, Documentary, 1993
US
A powerful and moving piece documenting the LGBTQ+ movement for equality in the early 1990s, A Simple Matter of Justice: The 1993 March on Washington for Lesbian, Gay and Bi Equal Rights and Liberation expresses all the emotions of the joyful protest that was the 1993 March on Washington.
With modern-day progressive and queer movements under attack and taking to the streets, this film dives into the history of an historic march with nearly 1,000,000 participants, allowing a new generation to learn about queer activism from 30 years ago.
OVID EXCLUSIVE
Wednesday, March 22
Adieu Paris
Directed by Edouard Baer, Starring Pierre Arditi, Jacques Stehlin, and Gérard Depardieu, Distrib Films, Feature, 2021
France
Adieu Paris brings together a star-studded cast of French cinema icons, including Gérard Depardieu, Pierre Arditi, and Jean-Francois Stévenin, to tell the story of eight friends as they reunite over the course of a single booze-fueled Parisian lunch. The self-appointed "Kings of Paris" have made their annual gathering a decades-spanning ritual, but when an intruder steps into the gathering, their long-established friendship takes on a new meaning.
"Draws endless laughs!" —Variety
OVID EXCLUSIVE – SVOD PREMIERE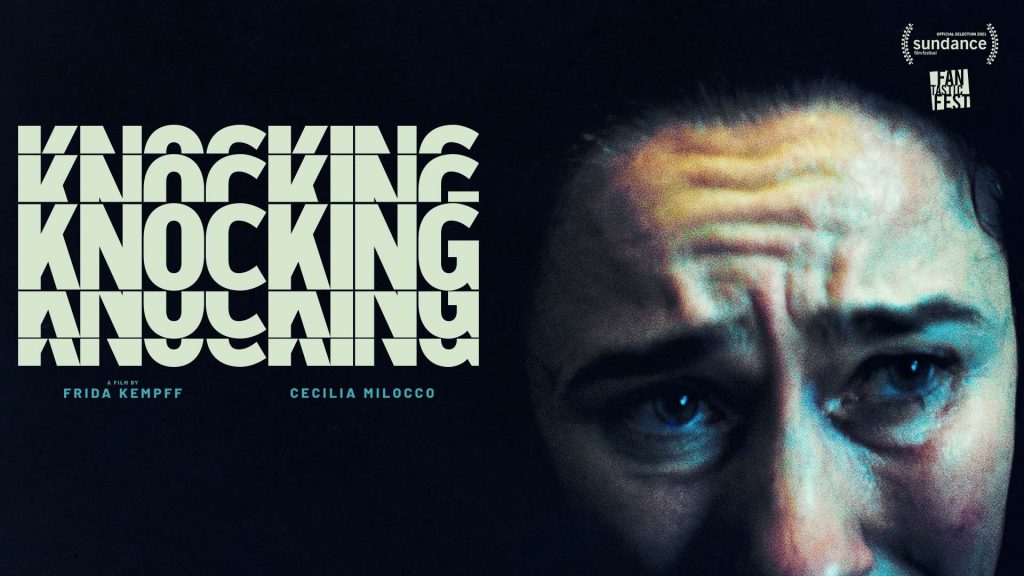 Knocking
Directed by Frida Kempff, Starring Cecilia Milocco, Yellow Veil Pictures, Feature, 2021
Sweden
After suffering a traumatic incident, Molly (Cecilia Milocco) moves into a new apartment to begin her path to recovery, but it's not long after her arrival that a series of persistent knocks and screams begin to wake her up at night. Molly's new life begins to unravel as the screams intensify and no one else in the building believes or is willing to help her.
"A taut and upsetting suspense yarn about hearing and listening and how they are not the same thing." —Nashville Scene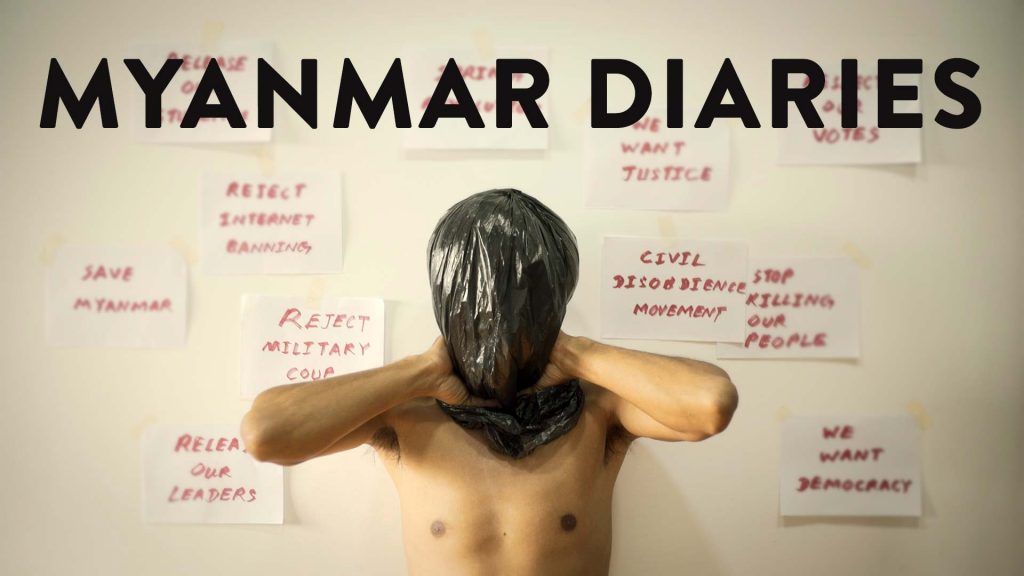 Friday, March 24
Myanmar Diaries
Directed by Myanmar Film Collective, Icarus Films, Documentary, 2022
Myanmar
Composed of short films by ten young anonymous Burmese filmmakers, combined with emotionally harrowing citizen journalism documenting the junta's brutality, Myanmar Diaries is a powerful record of creative resistance. The film shows how Myanmar goes from the military coup to nationwide protests and civil disobedience, to violent state repression and growing support for armed revolt against this military junta.
"Chronicles life under the junta in harrowing detail." —The Hollywood Reporter
OVID EXCLUSIVE – SVOD PREMIERE

---
The Resolute
Directed by Giovanni Donfrancesco, Andana Films, Documentary, 2017
Italy, France
An 87 year-old Italian, now retired in the USA, looks back on his long life. Wartime memories trigger recollections of his inconvenient past as a child soldier in the ranks of one the most violent fascist militias and a revelation concerning Mussolini's lost treasure.
---
A Place Called Wahala
Directed by Jürgen Ellinghaus, Andana Films, Documentary, 2021
France, Togo, & Germany
Every year the War Cemetery Memorial of Wahala in Togo hosts the 11th November Remembrance Day Ceremony which recalls the end of World War I. The first German surrender of WWI was signed on the soil of the Reich's Togoland colony in August 1914, subsequently to the battle of Chra. It marked de facto the end of German "Togoland". But Wahala's history and its very name evoke an otherwise painful past.
OVID EXCLUSIVE – SVOD PREMIERE
---
Voices From the Front
Directed by Testing the Limits
Frameline | Documentary | USA | 1991
In New York City, a distraught activist confronts the mayor with a story of a friend who languished on a cot in an emergency room hallway for nine days, only to die 48 hours after leaving the hospital. In 1988, thousands of activists hold the Food and Drug Administration under siege, demanding speedier drug approval. In 1990 AIDS activists converge on the National Institute of Health, calling for a more equitable clinical trial system and expanded research into new drugs and treatment. Voices from the Front, the first feature-length documentary on AIDS activism in America, makes clear the emotional and political effects of community activism using the voices of those directly engaged.
OVID EXCLUSIVE
Wednesday, March 29
Terres Barcelo
Directed by Christian Tran, Andana Films, Documentary, 2018
France
What happens when the process of making a piece of art itself becomes a work of art? Let's accompany the artist Terres Barceló in his process of creating his famous ephemeral works.
Thursday, March 30
Other Music
Directed by Puloma Basu and Rob Hatch-Miller, Factory 25, Documentary, 2020
US
Other Music was an influential and uncompromising New York City record store that was vital to the city's early 2000s indie music scene. But when the store is forced to close its doors due to rent increases, a cultural landmark is lost. Through vibrant storytelling and passionate interviews, Other Music captures the record store's vital role in the musical and cultural life of the city, and highlights the artists whose careers it helped launch including Animal Collective, Interpol, Neutral Milk Hotel, Sharon Van Etten, and Yo La Tengo.
"Celebrates and immortalizes the culture of the record store." —Variety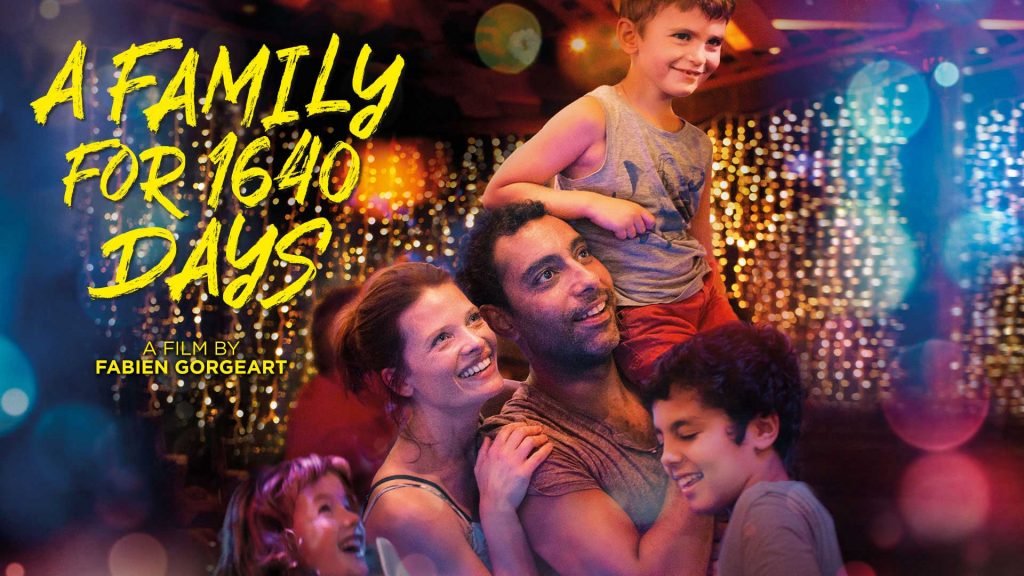 A Family For 1640 Days
Directed by Fabien Gorgeart, Starring Mélanie Thierry and Lyes Salem, Distrib Films US, Feature, 2021
France
Anna happily lives with her husband, their two boys, and Simon, 6 years old, who was placed with her by the Social Care services when he was only 18 months. When Simon's father decides that he is ready to take his son back with him, the family's balance is at stake. Anna is torn apart: how could she possibly let go of a child who has always called her 'Mom'?
"A remarkable, lively, moving, sensitive and highly accurate melodrama on filial feelings and our complex views over what makes a child happy." —Cineuropa
OVID EXCLUSIVE – SVOD PREMIERE

---
The Test
Directed by Emmanuel Poulain-Arnaud, Starring Alexandra Lamy and Philippe Katerine, Distrib Films US, Feature, 2021
France
The Castillons seem like the perfect family. Dad, Laurent (Philippe Katerine), is a doctor working from home and mom, Annie (Alexandra Lamy), is a happy housewife and mother, whose whole life revolves around their four endearing children: two brilliant and sensitive older sons, Max and César, and a teenage daughter, Poupi, who helps her mother take care of the youngest sibling, Antoine, still a toddler.
One day, Annie discovers a positive pregnancy test in their bathroom. Annie thought she had everything under control, but with the discovery of the test, her seemingly perfect life starts unraveling, for better and for worse.
"With a sharp eye, spirited dialogue and situational comedy, the director and his co-screenwriter Noé Debré shake up the usual tropes." — Telerama (France)
---
Complete list of films premiering on OVID this month (in alphabetical order):
A Family for 1640 Days, Fabien Gorgeart (2021)
A Girl's Own Story, Jane Campion (1984)
A Place Called Wahala, Jürgen Ellinghaus (2021)
A Simple Matter of Justice, JEB (Joan E. Biren) (1993)
Adieu Paris, Edouard Baer (2021)
Almost Home, Brad Lichtenstein (2006)
Another Paradise, Olivier Magis (2019)
Ape, Joel Potrykus (2013)
As Goes Janesville, Brad Lichtenstein (2012)
Eye on the Guy, Philip Lewis and Jean-François Monette (2006)
How to be a Good Wife, Martin Provost (2020)
I Am Secretly an Important Man, Peter Sillen (2011)
In Our Own Hands, Elizabeth Horn (2020)
It Is Not Over Yet, Louise Detlefsen (2021)
Knocking, Frida Kempff (2021)
La Supplication (Voices from Chernobyl), Pol Cruchten (2017)
Myanmar Diaries, Myanmar Film Collective (2022)
Other Music, Puloma Basu and Rob Hatch-Miller (2020)
Passionless Moments, Jane Campion (1985)
Peel, Jane Campion (1982)
Penelope, Brad Lichtenstein (2014)
Terres Barcelo, Christian Tran (2018)
The Divided Brain, Manfred Becker (2019)
The Long Walk, Mattie Do (2021)
The Midnight Swim, Sarah Adina Smith (2014)
The Resolute, Giovanni Donfrancesco (2017)
The Test, Emmanuel Poulain-Arnaud (2021)
There Are Jews Here, Brad Lichtenstein (2016)
Until the Light Takes Us, Audrey Ewell and Aaron Aites (2009)