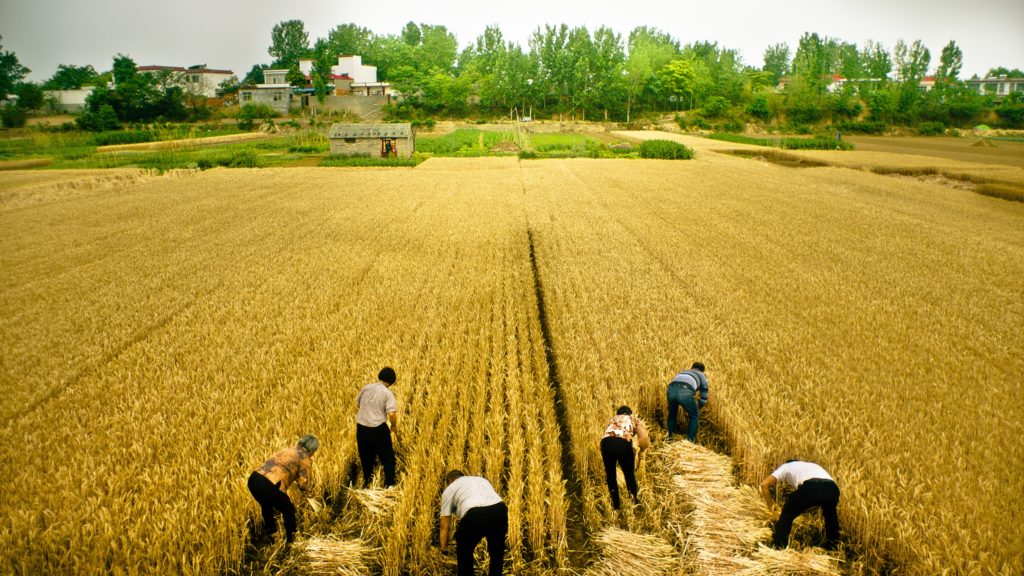 OVID's February Lineup Presents 32 Titles and 18 SVOD Exclusives Jia Zhang-ke's "Swimming Out Till the Sea Turns Blue," a racial reckoning in Boston, a truly unique rom-com from South Africa, and more!
OVID.tv is proud to announce its February slate of thirty-two streaming releases, eighteen of which are SVOD exclusives.
Making its exclusive SVOD premiere for Black History Month, A Reckoning in Boston confronts the racial inequality, segregation, and unchecked corporate development plaguing the Massachusetts capital. Another must-see documentary joining OVID this month is Swimming Out Till the Sea Turns Blue, the latest by acclaimed Chinese filmmaker Jia Zhang-Ke (Ash is Purest White).
OVID in February also features two rarely-seen documentaries about two legendary French artists. Directed by Monet's great-grandson, Claude Monet in Giverny, Alice's House uses previously unpublished letters and photos to illuminate Monet's private life and the inspiration that led to some of his best-known works. Draw Me Saint-Exupery is a briskly entertaining look at the life and career of Antoine de Saint-Exupéry, the visionary creator of The Little Prince.
Feature films coming to OVID this month include Jenna Cato Bass's delightful, 100% improvised South African rom-com Love the One You Love, Ellen Barkin in the fun, experimental Shit Year, and the mesmerizing midlife crisis drama The Moustache, with music by Philip Glass and starring Emmanuelle Devos and Vincent Lindon.
Full details and lineup for February are below.
(Image from Jia Zhang-Ke's Swimming Out Till the Sea Turns Blue, premiering on OVID on February 8th)
Thursday, February 2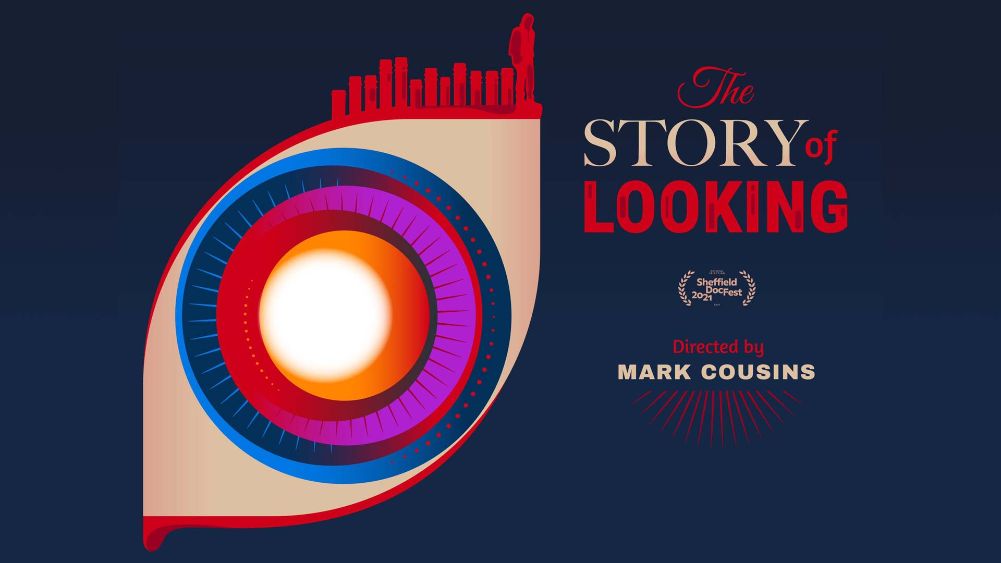 Michael H. profession: director
Directed by Yves Montmayeur
Starring Michael Haneke, Jean-Louis Trintignant, Emmanuelle Riva, Isabelle Huppert, and Juliette Binoche
Under the Milky Way | Documentary | France | 2013
Over the past two-and-a-half decades, director Michael Haneke has established himself as a towering figure in modern cinema. This career-spanning documentary charts the Austrian auteur's body of work in reverse order, from the Oscar-winning Amour through his feature debut, The Seventh Continent, to present a fascinating investigation into the consummate mind of a filmmaker at work.
"A bracing study of a formidable and brilliant filmmaker." —The Guardian
---
The Story of Looking
Directed by Mark Cousins
First Hand Films | Documentary | UK | 2021
On the day before an operation to save his eyesight, filmmaker Mark Cousins (The Eyes of Orson Welles, plus many more) explores what looking means to him, and the role our visual experience plays in our individual and collective lives. In a deeply personal meditation on the power of looking in his own life, he guides us through the riches of the visible world, through a kaleidoscope of imagery across cultures and eras, drawing on art history, biology, neuroscience, psychology, poetry and philosophy. As he goes under the surgeon's knife, he suggests that we are in the midst of a looking revolution more powerful than any which has gone before, which has the potential to change the world — for better or for worse.
"A delicate and fascinating exploration of what it means to look at movies – and the world." —The Guardian
OVID EXCLUSIVE – SVOD PREMIERE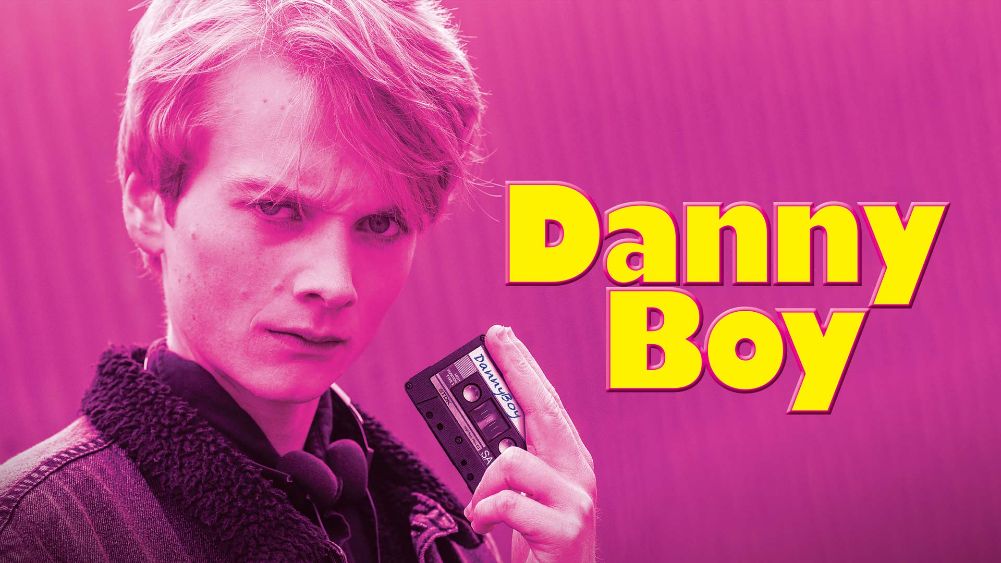 Friday, February 3
DannyBoy
Directed by Ferdia MacAnna
Starring Darragh Byrne
Under the Milky Way | Feature | Ireland | 2021
Set in small town Ireland in 1981, DannyBoy tells the story of a young man trying to find love among New Romantics, Post Punks, Goths and others tribes. The film centers around Daniel, an anxious, stuttering teen in his attempt to save his demented family in the midst of a compromising love triangle.
"Ingenious!" —The Irish Times
---
Gabi on the Roof in July
Directed by Lawrence Michael Levine
Starring Sophia Takal, Lawrence Michael Levine, and Amy Seimetz
Factory 25 | Feature | USA | 2010
A portrait of young New York and the misguided hopefuls who can't afford to live there but do anyway, Gabi on the Roof in July is an ensemble comedy about ex-girlfriends, sibling rivalry, and whipped cream set in a city that's constantly in flux. Gabi (Sophia Takal), a rambunctious undergrad, heads to New York City to spend the summer with her older brother, Sam (Lawrence Michael Levine), seeking solidarity in the wake of her parents' divorce.
"Evokes Woody Allen with a more generous heart." —Wall Street Journal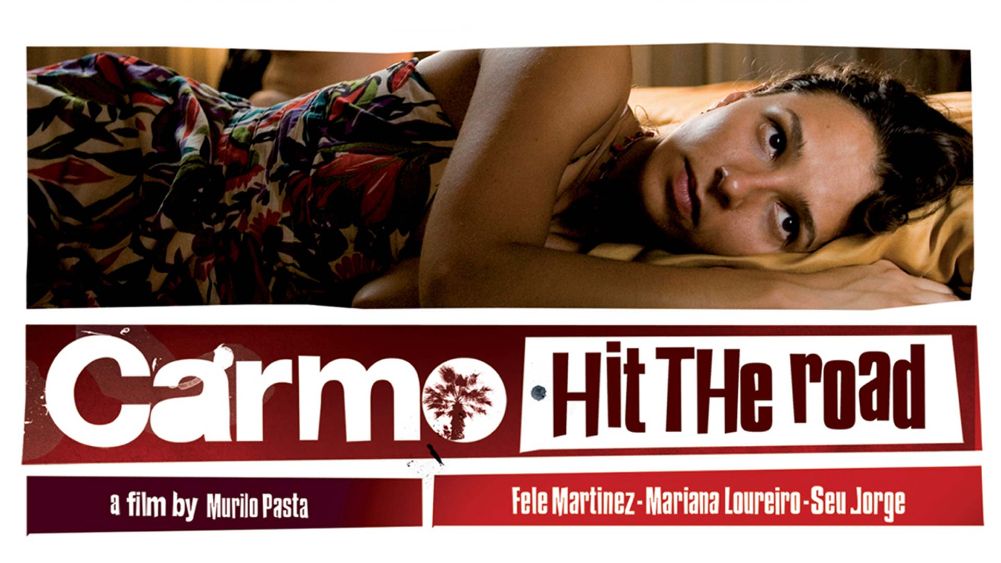 Monday, February 6
Carmo, Hit the Road
Directed by Murilo Pasta
Starring Fele Martínez and Mariana Loureiro
First Run Features | Feature | Spain, Brazil | 2008
Carmo (Mariana Loureiro) would do anything to escape the hellhole of a Brazilian border town where she lives. So when a lonesome, wheelchair-using low-life named Marco (Fele Martínez) arrives on the scene, she jumps at the chance to help him transport a shipment of smuggled goods. An unlikely romance unfolds as the two are chased through a lush and jagged South American landscape by bandidos, the police, and their own passions. A lawless, reckless journey of self-discovery, this Sundance dazzler refuels the classic road-trip genre.
"A road-movie-meets-heist-film filmed with a painter's eye for color." —Village Voice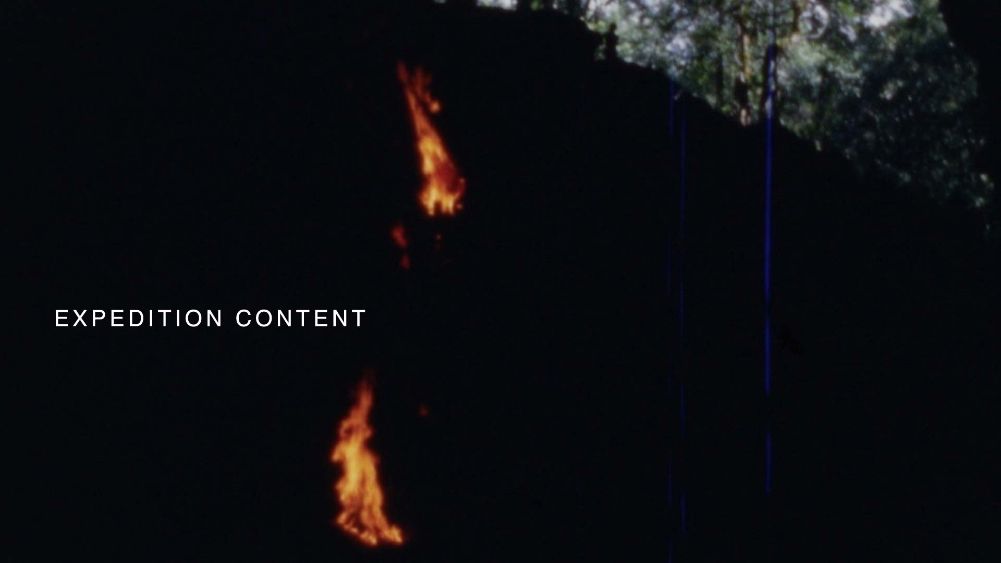 Tuesday, February 7
Expedition Content
Directed by Ernst Karel and Veronika Kusumaryati
Cinema Guild | Documentary | USA | 2020
An immersive marvel of sonic ethnography, Expedition Content draws on audio recordings made by recent college graduate and Standard Oil heir Michael Rockefeller as part of the so-called Harvard-Peabody Expedition to Netherlands New Guinea in 1961 to study the indigenous Hubula (also known as Dani) people.
In their nearly imageless film, Karel and Kusumaryati document the strange encounter between the expedition and the Hubula people. The work explores and upends the power dynamics between anthropologist and subject, between image and sound, and calls into question the whole ethnographic project.
"Startling and fascinating…builds to a shattering climax." —Manohla Dargis, The New York Times
OVID EXCLUSIVE
---
Truth or Consequences
Directed by Hannah Jayanti
Sentient Art Film | Documentary | USA | 2020
A speculative documentary about time and how we weave the past into the present and our possible future, Truth or Consequences takes place in the shadow of the world's first commercial Spaceport. Interweaving archival and virtual reality worlds, director Hannah Jayanti creates a lyrical meditation on progress, history, and how we navigate a sense of loss in a changing world.
"Wistful and dreamlike… society has left these people behind, but Jayanti demonstrates why their stories need to be told." —Screen Daily
OVID EXCLUSIVE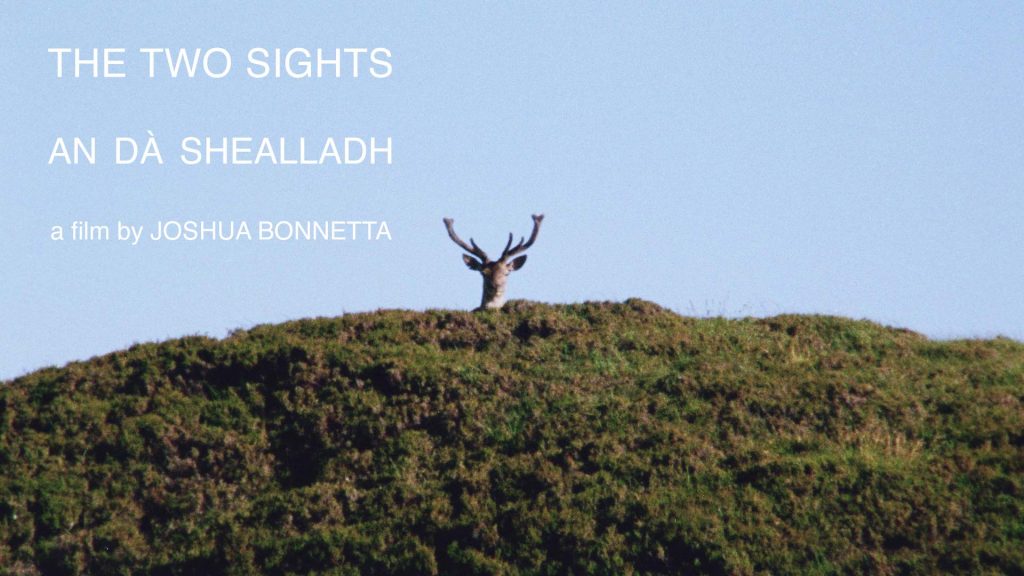 Wednesday, February 8
The Two Sights (An Dà Shealladh)
Directed by Joshua Bonnetta
Cinema Guild | Documentary | US | 2020
The first solo feature from Joshua Bonnetta (co-director, El Mar La Mar), The Two Sights (An Dà Shealladh) explores the disappearing tradition of second sight in the Outer Hebrides of Scotland. As we listen to locals' accounts of haunting experiences—phantom horses, ghost voices, and other supernatural phenomena—Bonnetta connects their testimonies with striking 16mm images and a carefully-curated sonic montage of the physical and aural environment of these enchanted islands. The Two Sights is an ethnographic marvel of non-fiction filmmaking that thrills the eyes and ears and invites us into the extra-sensory beyond.
OVID EXCLUSIVE – SVOD PREMIERE
---
Swimming Out Till the Sea Turns Blue
Directed by Jia Zhang-Ke
Cinema Guild | Documentary | China | 2020
From master director Jia Zhang-Ke (Ash Is Purest White, A Touch of Sin) comes a vital document of Chinese society since 1949. Jia interviews three prominent authors—Jia Pingwa, Yu Hua, and Liang Hong—born in the 1950s, 1960s, and 1970s, respectively. In their stories, we hear of the dire circumstances they faced in their rural villages and small towns, and the substantial political effort undertaken to address it, from the social revolution of the 1950s through the unrest of the late 1980s. In their faces, we see full volumes left unsaid. Jia weaves it all together with his usual brilliance. Swimming Out Til the Sea Turns Blue is an indispensable account of a changing China from one of the country's foremost cinematic storytellers.
"An ode to the importance of art that is a work of art itself." —Film Inquiry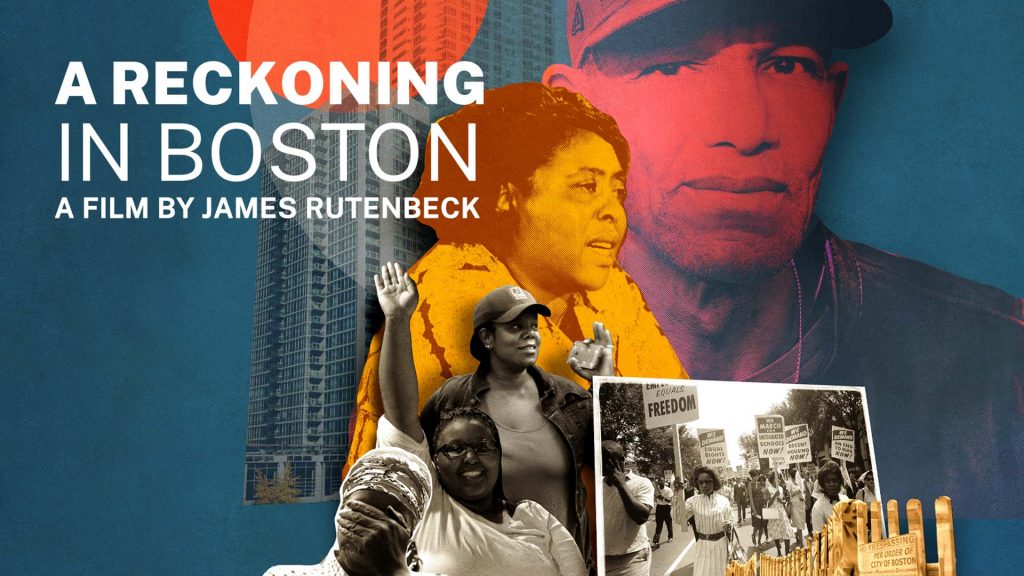 Thursday, February 9
A Reckoning in Boston
Directed by James Rutenbeck
Bullfrog Films | Documentary | USA | 2022
When filmmaker James Rutenback went to Dorchester, MA to make what he thought would be a film about adult students attending continuing education classes at a community center, he soon came to realize that the very premise for his film was wrong.

As a white, suburban filmmaker working in a largely African-American, poor and working-class neighborhood, Rutenbeck is awakened to the violence, racism, and gentrification that threaten his subjects' very place in the city, and realizes that to make a fair and honest film, he would need to face his own complicity in racist structures.
"A superb examination of our city's inbred racial inequities that tackles the subject on both the systemic/structural level and the deeply personal…an absolute must-see, especially for white audiences who think they know their hometown." —Boston Globe
OVID EXCLUSIVE – SVOD PREMIERE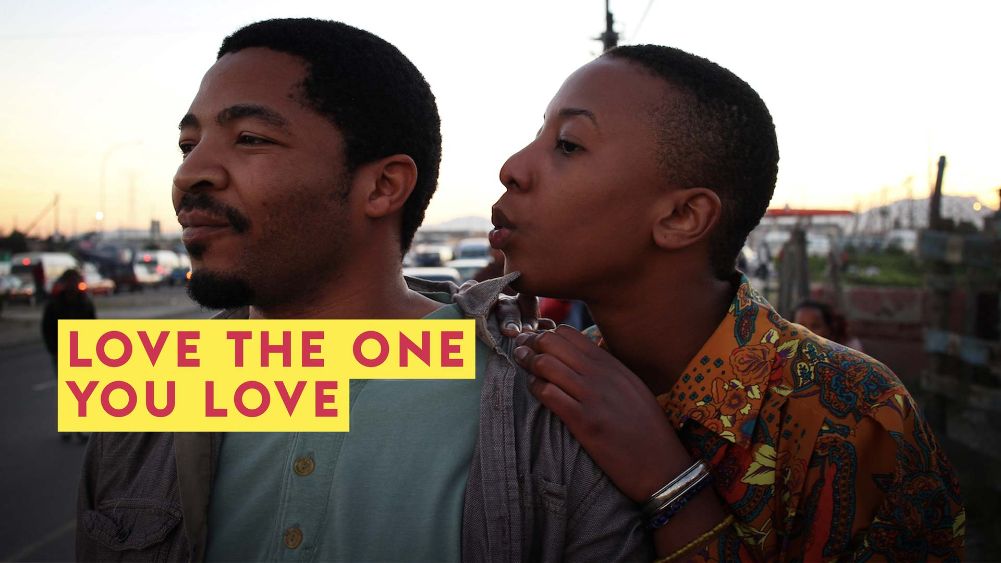 Friday, February 10
Love the One You Love
Directed by Jenna Cato Bas
Starring Chi Mhende and Andile Nebulane
Under the Milky Way | Feature | South Africa | 2014
Across the city of Cape Town, a sex-line operator, a dog handler, a lovesick IT technician and a lonely teenager begin to suspect that their romantic relationships are the subject of a bizarre conspiracy, involving their friends, family, and possibly even greater forces. These star-crossed stories question the ideals we often hold too sacred: love, happiness, and the New South Africa, the pursuit of which makes truth impossible. Kaleidoscopic, original, and entirely improvised, Jenna Bass's acclaimed debut feature hails a new generation of South African cinema.
"Has more than one sequence that feels like we, as viewers, are eavesdropping as much as watching the romantic drama unfold." —Hollywood Reporter
---
Family Practice
Directed by Jeshua Dreyfus
Starring Dani Levy
Under the Milky Way | Feature | Switzerland | 2018
Simon has a love-hate relationship with his father, a polyamorous Jewish psychiatrist. When his parents go on holiday, Simon initiates a seductive game of cat-and-mouse with his father's mistress and gets disastrously tangled up in the sticky family network.
OVID EXCLUSIVE
Monday, February 13
Time of Pandemics
Directed by Rehad Desai
Icarus Films | Documentary | 2020
South Africa
When a potentially devastating new virus emerges in early 2020, acclaimed documentary filmmaker Rehad Desai is already following a vaccine clinical trial that could finally end the decades-long HIV pandemic. Widening his lens to trace this "tale of two pandemics," Rehad confronts the harsh reality that, while antiviral drugs are vital, eliminating the accelerating threat to humanity from emerging diseases requires making those drugs available to all, while also tackling the poverty, malnutrition, and lack of access to healthcare that is fueling the rise of dangerous new pathogens — and the clock is ticking.
OVID EXCLUSIVE – SVOD PREMIERE
---
Davos
Directed by Daniel Hoesl and Julia Niemann
Under the Milky Way | Documentary | Switzerland | 2020
Every year at the end of January, the World Economic Forum takes place in Davos, Switzerland, where heads of state and CEOs meet to, in their own words, "improve the state of the world." This observational documentary portrays the town itself – a prestigious spa for more than a century – and contrasts the lives of its ordinary inhabitants against the international parade of the rich and powerful.
"A handy time capsule of current events… Davos' unobtrusive approach invites comparisons to the master of the form, Frederick Wiseman." —Screen Daily
OVID EXCLUSIVE
Tuesday, February 14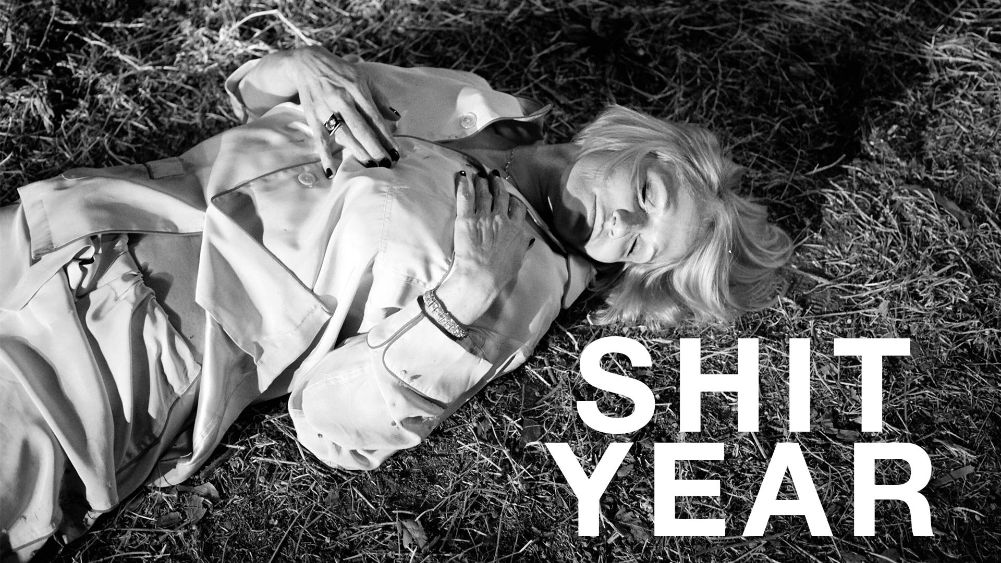 Shit Year
Directed by Cam Archer
Starring Ellen Barkin
Factory 25 | Feature | USA | 2011
A renowned actress, Ellen Barkin, abandons her successful acting career for a secluded life in the hills where reality becomes inseparable from unhinged obsessions in a hallucinatory struggle to reclaim herself.
"Reminiscent of Gena Rowlands in Opening Night, Ellen Barkin gives the cagiest and most fiercely sardonic performance of the year." —The Village Voice
---
In His Hands
Directed by Anne Fontaine
Starring Benoît Poelvoorde and Isabelle Carré
Under the Milky Way | Feature | France | 2005
In Lille, Claire Gauthier (Isabelle Carré) is an ordinary married woman with a young daughter that works for an insurance company analyzing losses of insured properties. When a single veterinarian Laurent (Benoît Poelvoorde) claims damage in his basement, Claire resolves the situation favorably for him. Meanwhile, a serial killer is terrorizing Lille, killing women with a scalpel.
"Isabelle Carré's effortless intensity will keep audiences watching." —Variety
OVID EXCLUSIVE
Wednesday, February 15
Ghosthunter
Directed by Ben Lawrence
Under the Milky Way | Documentary | Australia | 2018
A 40-year-old security guard and part-time ghost hunter cannot remember his childhood and has spent two decades searching for his absent father. When his lifelong search for answers converges with a police manhunt, a horrific family secret is exposed – forcing him to confront a traumatic past in order to reclaim his future.
"A Sydney ghostbusting business becomes a metaphor for unearthing the specters of the past." —The Guardian
---
Beetle Queen Conquers Tokyo
Directed by Jessica Oreck
Factory 25 | Documentary | USA, Japan | 2009
Working backward through history, Beetle Queen Conquers Tokyo explores the mystery of the development of Japan's love affair with bugs. Using insects like an anthropologist's toolkit, the film uncovers Japanese philosophies that will shift Westerners' perspectives on nature, beauty, and life.
"A doorway to something huge and eternal." —Time Out New York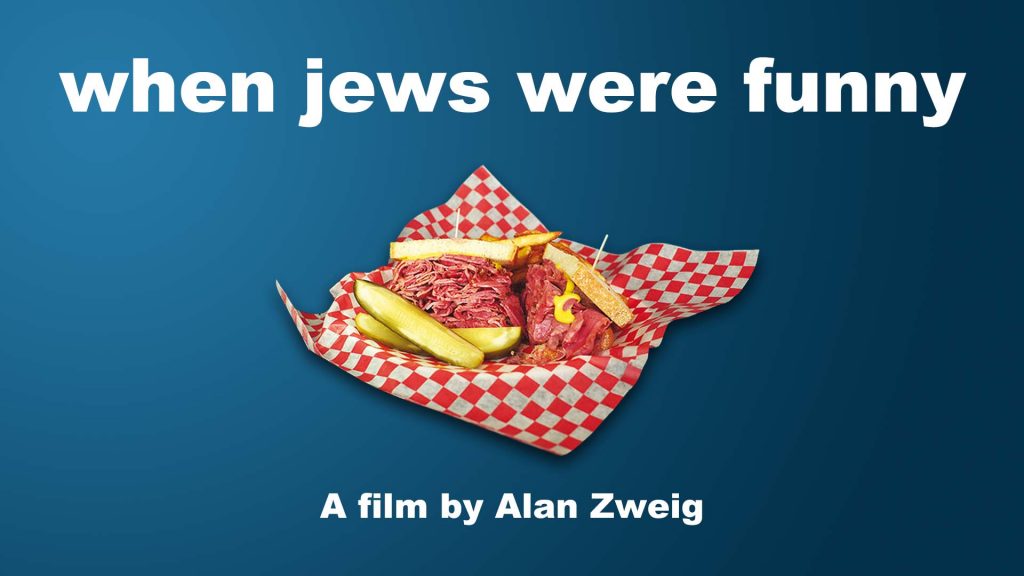 Thursday, February 16
When Jews Were Funny
Directed by Alan Zweig
With Shecky Green, Howie Mandel, Shelley Berman, Gilbert Gottfried, and Marc Maron
First Run Features | Documentary | USA, Japan | 2009
Insightful and often hilarious, When Jews Were Funny surveys the history of Jewish comedy, from the early days of Borsht belt to the present, ultimately exploring not just ethnicity in the entertainment industry, but also the entire unruly question of what it means to be Jewish.
Popular comedians from the past and present provide an abundance of surprising opinions and witty humor. Veterans of the 1940s and 50s deny that their comedy reflected anything of Jewish culture. For younger comics, their biggest influences are family members, fathers, aunts, and yentas. Many bemoan the loss of Yiddish, while arguing about the quintessential Jewish joke.
"An entertaining and enjoyable examination of comedy, identity and what it means to be Jewish today." —Screen Daily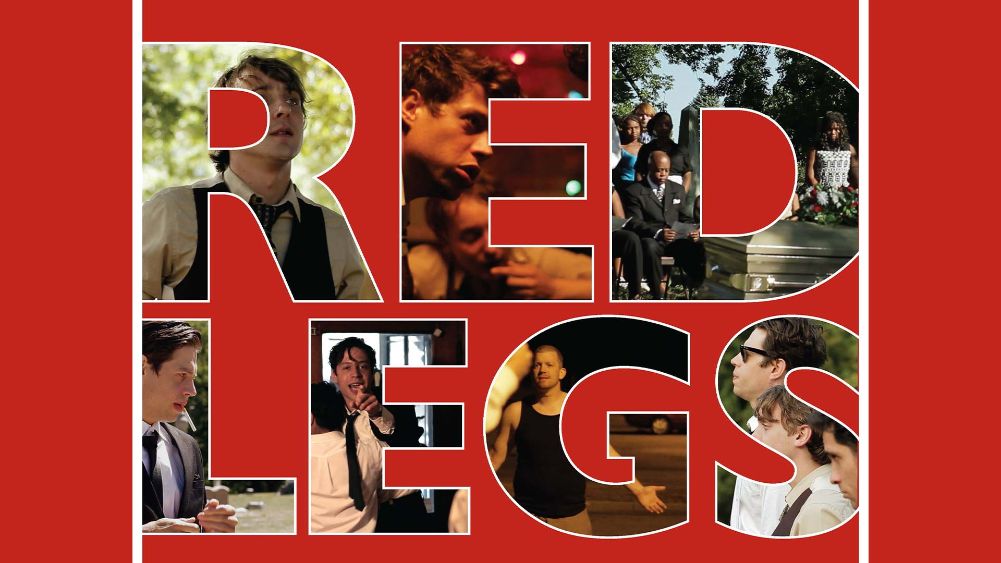 Friday, February 17
Lake Los Angeles
Directed by Mike Ott
Starring Corina Calderon and Roberto 'Sanz' Sanchez
Under the Milky Way | Feature | USA | 2016
A middle-aged Cuban man and a ten-year-old Mexican girl bond over being away from home in the hopeless backdrop that is Lake Los Angeles. A film by Mike Ott (Littlerock, California Dreams).
"With captivating performances by the two leads, a hypnotic sound design, and light-saturated cinematography, Ott's film casts a spell while also remaining firmly rooted in reality." —IndieWire
---
Redlegs
Directed by Brandon Harris
Starring Andrew Katz, Evan Louison, and Nathan Ramos
Factory 25 | Feature | USA | 2012
A comedic drama set amongst grieving twenty-something men in the industrial Midwest whose Black friend was recently murdered in a historically troubled part of Cincinnati, Ohio.
"A riveting portrait of young men in shock and in mourning as the tragedy stirs feelings that have long lain dormant." —The New York Times
OVID EXCLUSIVE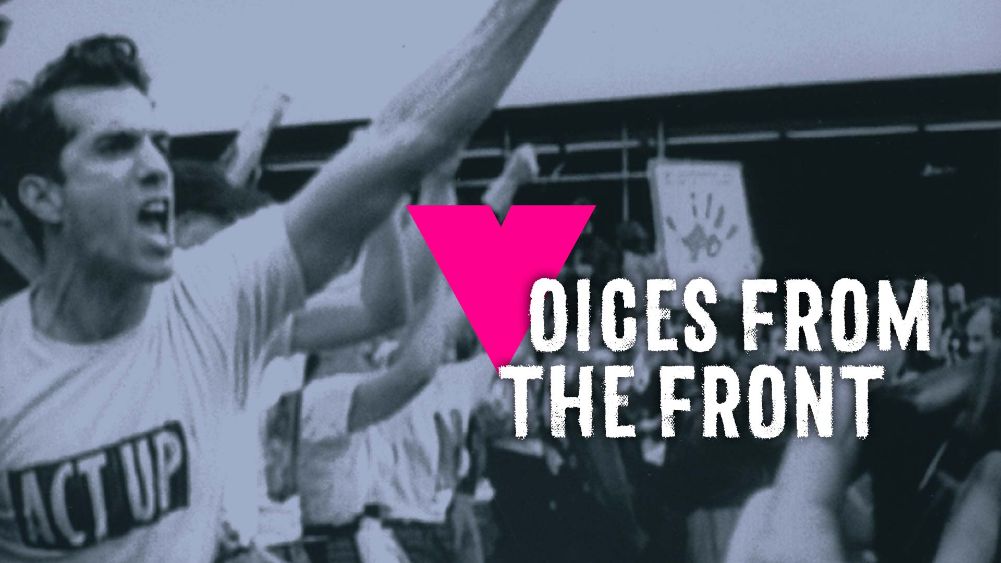 Tuesday, February 21
Changing Our Minds: The Story of Dr. Evelyn Hooker
Directed by Richard Schmiechen
With Patrick Stewart
Frameline | Documentary | USA | 1992
Academy Award-winning director Richard Schmiechen (The Times of Harvey Milk) vividly portrays the life and work of a woman who changed both the medical community and society in Changing Our Minds: The Story of Dr. Evelyn Hooker.
During the repressive 1950s, Dr. Evelyn Hooker undertook groundbreaking research that led to a radical discovery: homosexuals were not, by definition, "sick." Dr. Hooker's finding sent shockwaves through the psychiatric community and culminated in a major victory for gay rights. In 1974 the weight of her studies, along with gay activism, forced the American Psychiatric Association to remove homosexuality from its official manual of mental disorders.
This Academy Award-nominated film is narrated by Patrick Stewart.
OVID EXCLUSIVE
---
For the Bible Tells Me So
Directed by Daniel Karslake
First Run Features | Documentary | USA | 2007
Does God really condemn loving homosexual relationships? Is the chasm separating Christianity from gays and lesbians too wide to cross? Is the Bible an excuse to hate? These questions and more are answered in this award-winning documentary, which brilliantly reconciles homosexuality and Biblical scripture – and reveals that religious anti-gay bias is based almost solely upon a misinterpretation of the Bible.
Through the experiences of five very normal, Christian, American families – including those of former House Majority Leader Richard Gephardt and Episcopal Bishop Gene Robinson – we discover how people of faith handle the realization of having a gay child or family member.
"Boldly takes on a loaded topic and examines it both intellectually and emotionally; the result may well leave you blinking away a few tears." —Seattle Times
OVID EXCLUSIVE
---
Voices From the Front
Directed by Testing the Limits
Frameline | Documentary | USA | 1991
In New York City, a distraught activist confronts the mayor with a story of a friend who languished on a cot in an emergency room hallway for nine days, only to die 48 hours after leaving the hospital. In 1988, thousands of activists hold the Food and Drug Administration under siege, demanding speedier drug approval. In 1990 AIDS activists converge on the National Institute of Health, calling for a more equitable clinical trial system and expanded research into new drugs and treatment. Voices from the Front, the first feature-length documentary on AIDS activism in America, makes clear the emotional and political effects of community activism using the voices of those directly engaged.
OVID EXCLUSIVE
---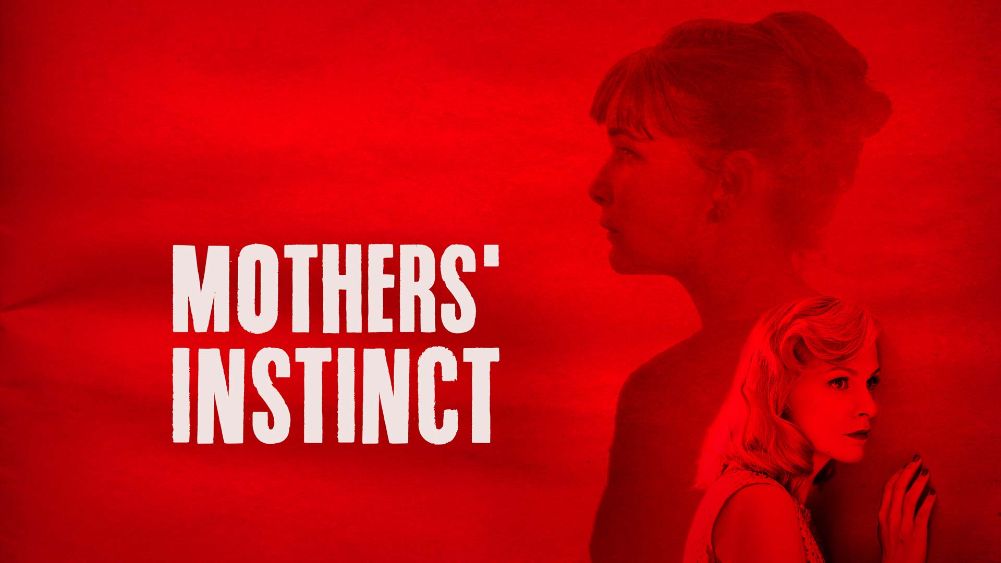 Wednesday, February 22
Mothers' Instinct
Directed by Olivier Masset-Depasse
Starring Veerle Baetens, Anne Coesens and Mehdi Nebbou
Under the Milky Way | Feature | France | 2018
When a sudden tragedy uproots the lives of two women and their families, they begin to question the relationships they once held so dear, in this psychological thriller from Olivier Masset-Depass.
"A deliciously enjoyable, spiral-shaped descent into darkness." —Variety
---
One Step Behind the Seraphim
Directed by Daniel Sandu
Starring Stefan Iancu and Vlad Ivanov
Under the Milky Way | Feature | Romania | 2017
Directly inspired by director Daniel Sandu's experiences in the seminary, One Step Behind the Seraphim creates a compelling, peculiar, and unnerving world of what it takes to become a priest in Romania.
"Beautifully orchestrated! Daniel Sandu proves he's a director to watch." —Variety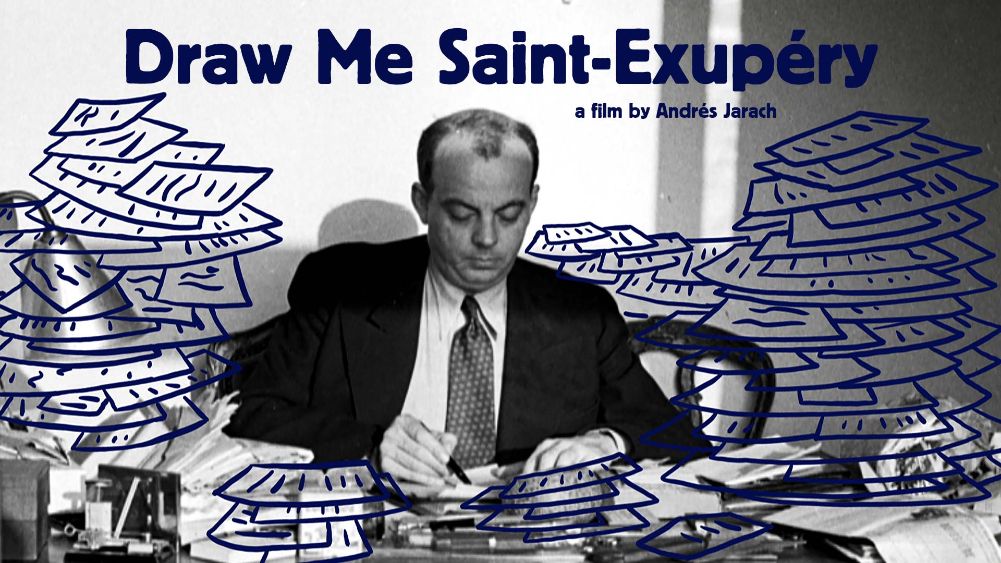 Thursday, February 23
Claude Monet in Giverny, Alice's House
Directed by Philippe Piguet
Andana Films | Documentary | France | 2011
For 43 years, half of his life, from 1883 to his death in 1926, Claude Monet lived in Giverny. When he settled in his house in Normandy, a new life began for the painter. He embarked on an innovative pictorial adventure, developing the technique of series, such as the Haystacks, the Cathedrals, and the famous Waterlilies, on which he worked for 25 years.
In Giverny, Monet also started a new family. Widowed and the father of two children, he moved to Giverny with Alice Hoschedé, mother of six. They married in 1892. Far from the hustle and bustle of Paris, Claude Monet came into his own and took his painting to new heights, lighting the way forward to the 20th century.
Told by Alice, the film relates Monet's daily life in Giverny, based on unpublished letters and private photos, tied in with the scenery of today.
OVID EXCLUSIVE – SVOD PREMIERE
---
Draw Me Saint-Exupéry
Directed by Philippe Piguet
Andana Films | Documentary | France | 2017
On the 31st of July 1944, Antoine de Saint-Exupéry disappeared over the Mediterranean Sea. With this mystery, a myth was born.
Who was the man whose book The Little Prince was translated into more than 250 languages and dialects? Draw Me Saint-Exupéry looks back at different moments of his intense life with an ironic look at the myth. Film archives and his drawings help narrate the story told over the course of a flight.
OVID EXCLUSIVE – SVOD PREMIERE
---
The Grand Masters of the Chauvet Cave
Directed by Christian Tran
Andana Films | Documentary | France | 2015
The paintings and drawings of the Chauvet cave – made 36,000 years ago and discovered 20 years ago in the south of France – are the oldest human artistic expression to date. Their strength and modernity changed radically all the ideas we had about prehistorical art. The creation of an important museum devoted to the reproduction of the works allows a close-up of the paintings, drawings, and engravings. The Grand Masters of the Chauvet Cave enables us to understand their incredible techniques and feel their intact emotional power.
OVID EXCLUSIVE – SVOD PREMIERE
---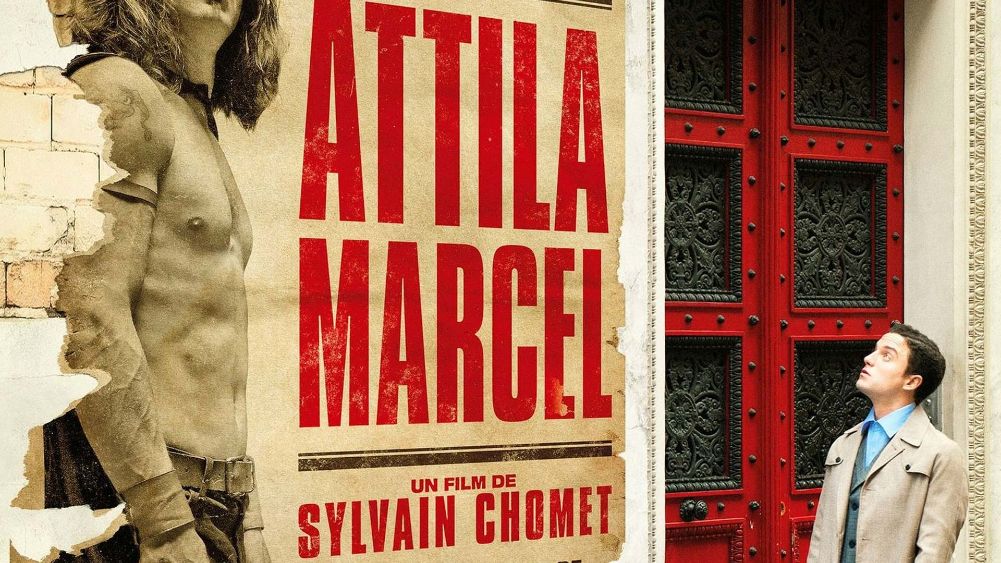 Friday, February 24
Attila Marcel
Directed by Sylvain Chomet
Starring Guillaume Gouix and Anne Le Ny
Under the Milky Way | Feature | France | 2013
Thirtysomething Paul lives in a Paris apartment with his aunts, two old aristocrats who have raised him since he was two and who dream of seeing him become a virtuoso pianist. His life is made up of the same daily routine, between the grand piano in the living room and his aunts' dance class where he works as their accompanist. Cut off from the outside world, Paul has aged without ever having lived… Until the day he meets Madame Proust, his neighbor from the fourth floor. This eccentric woman has the recipe for a herb tea that, with the help of music, is able to conjure up the most deeply buried memories. With her, Paul will discover his past and find the key to living his life at last.
"Full of wry humanism, plentiful musical interludes, and phantasmagoric production design." —Variety
OVID EXCLUSIVE
---
The Moustache
Directed by Emmanuel Carrère
Starring Vincent Lindon, Emmanuelle Devos and Mathieu Amalric
Music by Philip Glass
Under the Milky Way | Feature | France | 2005
Marc Thiriez (Vincent Lindon) is an architect who's worn a mustache for many years. Now approaching middle age, he decides to shave it off, naturally expecting others to notice. But when his wife, Agnes (Emmanuelle Devos), ignores the change, he's perturbed. When he asks why, she insists that he hasn't had a mustache for years. When he confronts other friends and colleagues about it, they too tell the same story. As Marc grows increasingly paranoid, his loved ones consider having him committed.
"A deliciously unsettling, beautifully sustained enigma, a film of much beauty and flawless performances, especially from Vincent Lindon in one of his most demanding roles." —Los Angeles Times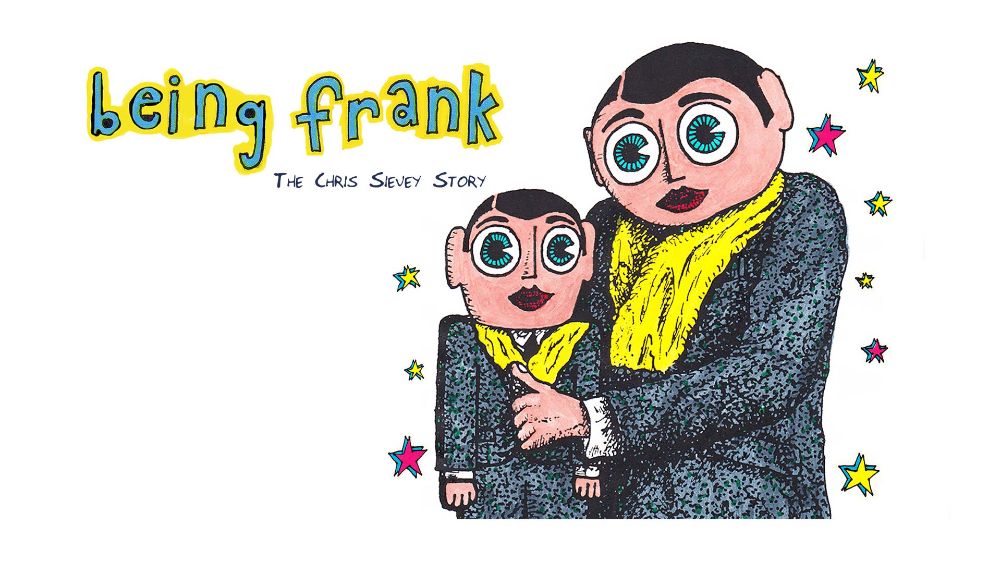 Tuesday, February 28
Being Frank
Directed by Steve Sullivan
With Frank Sidebottom, Chris Sievey, John Cooper Clarke
Factory 25 | Documentary | UK | 2018
Being Frank: The Chris Sievey Story tells the twisted tale of a split personality, exploring the extraordinary secret life of a songwriter, artist, comedian, and wayward genius. Sievey's life was a fantastical, subversive piece of performance art. His greatest creation, the mysterious Frank Sidebottom, became a star – a manic, insane, mercurial star who obscured his own creator. Chris, who grew to resent Sidebottom, descended into alcoholism and bankruptcy, but his genius could not survive without Being Frank.
"A pop-culture outsider gets his colorful due." —Hollywood Reporter
OVID EXCLUSIVE
Complete list of films premiering on OVID this month (in alphabetical order):
A Reckoning in Boston, James Rutenbeck (2022)
Attila Marcel, Sylvain Chomet (2013)
Beetle Queen Conquers Tokyo, Jessica Oreck (2010)
Being Frank: The Chris Sievey Story, Steve Sullivan (2018)
Carmo, Hit the Road, Murilo Pasta (2010)
Changing our Minds: The Story of Dr. Evelyn Hooker, Richard Schmiechen (1992)
Claude Monet in Giverny, Alice's House, Philippe Piguet (2011)
DannyBoy, Ferdia MacAnna (2021)
Davos, Juliane Niemann and Daniel Hoesl (2021)
Draw Me Saint-Exupery, Andrès Jarach (2017)
Expedition Content, Ernst Karel and Veronika Kusumaryati (2020)
Family Practice, Jeshua Dreyfus (2019)
For The Bible Tells Me So, Daniel Karslake (2007)
Gabi on the Roof in July, Lawrence Michael Levine (2010)
Ghosthunter, Ben Lawrence (2018)
In His Hands, Anne Fontaine (2005)
Lake Los Angeles, Mike Ott (2014)
Love the One You Love, Jenna Cato Bass (2014)
Michael H. – Profession: Director, Yves Montmayeur (2013)
Mothers' Instinct, Olivier Masset-Depasse (2019)
One Step Behind the Seraphim, Daniel Sandu (2017)
Redlegs, Brandon Harris (2012)
Shit Year, Cam Archer (2010)
Swimming Out Till the Sea Turns Blue, Jia Zhangke (2021)
The Grand Masters of the Chauvet Cave, Christian Tran (2015)
The Moustache, Emmanuel Carrère (2005)
The Story of Looking, Mark Cousins (2021)
The Two Sights, Joshua Bonnetta (2019)
Time of Pandemics, Rehad Desai (2021)
Truth or Consequences, Hannah Jayanti (2020)
Voices from the Front, Sandra Elgear, Robyn Hutt, David Meieran (1992)
When Jews Were Funny, Alan Zweig (2014)