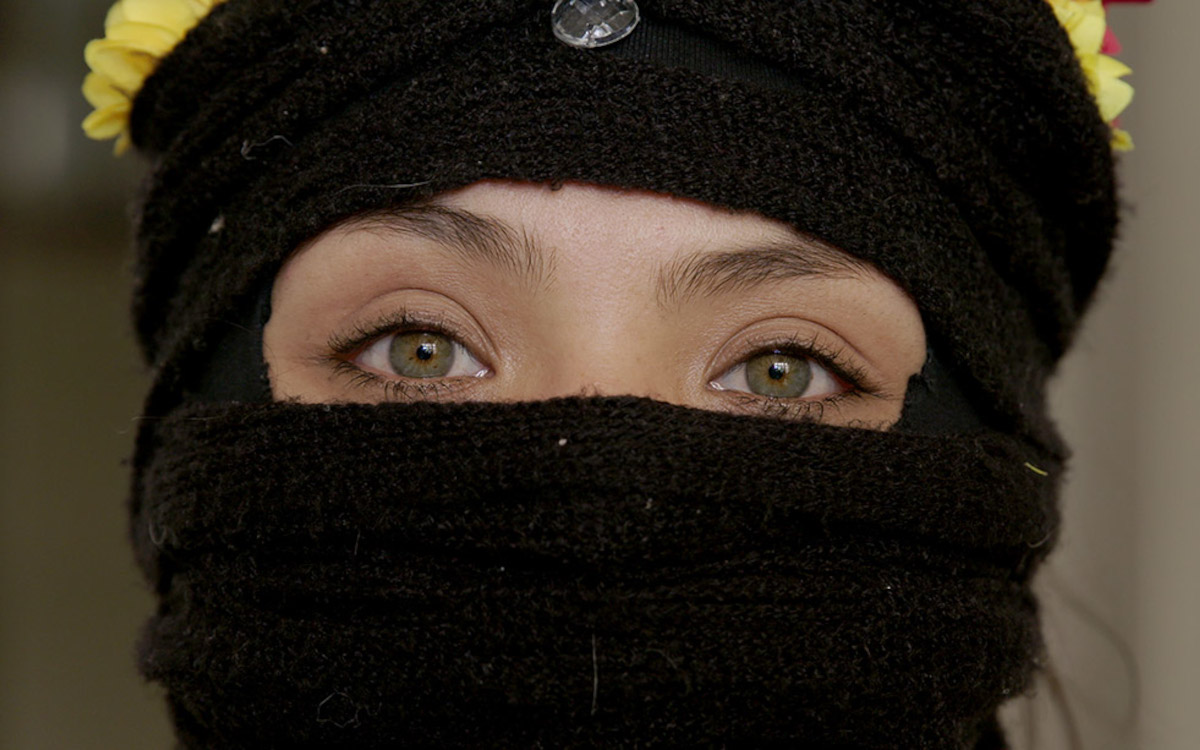 OVID's January Releases: The world streaming premiere of Patricio Guzmán's "My Imaginary Country", the groundbreaking labor doc "The Wobblies", Rock Hudson and Jean Seberg like you've never seen them before, Susannah York and Glenda Jackson in the unforgettable Jean Genet adaptation "The Maids" & more!
OVID.tv is proud to announce its January slate of 29 streaming releases, 19 of which are SVOD exclusives.
In 2022, OVID's subscription numbers grew by 40%, and we added over 300 films to the collection. Now, we are ready to start our fourth year with what is perhaps our richest, rarest, and most varied slate yet! You're going to want to read on for the full lineup, but here are some highlights:
The world streaming premiere of master filmmaker Patricio Guzmán's latest film My Imaginary Country!
The complete filmography of Mexican auteur and El Velador director Natalia Almada
Two fantastic portraits of cinema legends Rock Hudson and Jean Seberg by the prodigiously talented Mark Rappaport
A memorable selection from the vault – Glenda Jackson and Susannah York in the singularly campy Jean Genet adaptation THE MAIDS
Five classic docs from Pacific Street Films (our favorite self-proclaimed anarchist film company), plus Giuliano Montaldo's rarely-seen 1971 drama Sacco & Vanzetti and the SVOD premiere of the newly restored (and just added to the National Film Registry) labor doc The Wobblies
This slate represents everything OVID stands for: globally-minded, intellectually rigorous, and unapologetically Left. We have never raised our prices (and are almost 30% more affordable than Criterion and MUBI), and we will NEVER make you sit through an ad.
We have much more planned in 2023, and can't wait to tell you all about it. But for now, read on for the full details and lineup for January!
Full details and lineup for January are below.
(Image from Patricio Gúzman's My Imaginary Country, premiering on OVID on January 26th)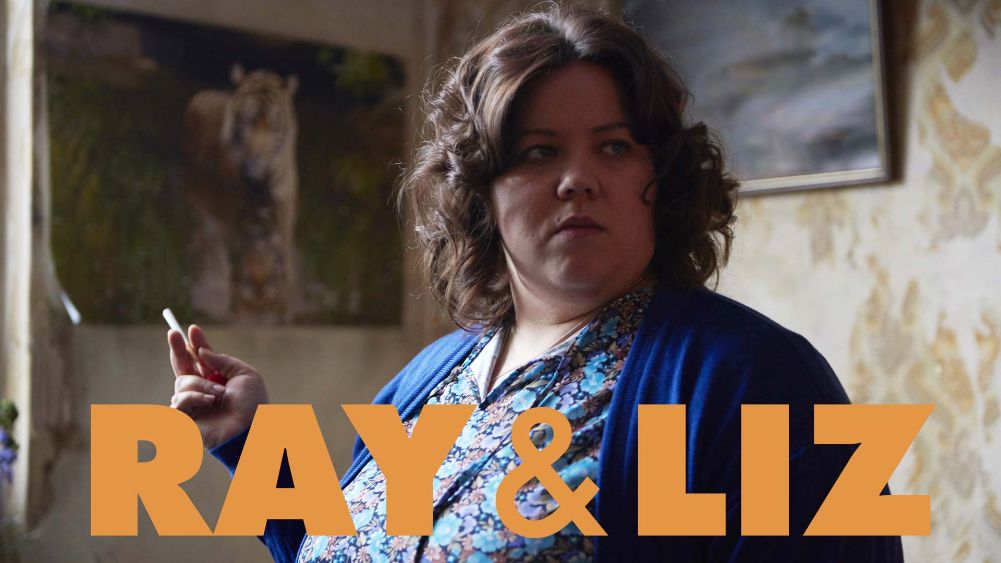 Friday, January 6
The County
Directed by Grímur Hákonarson
Starring Arndís Hrönn Egilsdóttir, Sigurður Sigurjónsson, and Sveinn Ólafur Gunnarsson
Dekanalog | Feature | Iceland | 2019
Bitterly funny and deeply affecting, The County plays out a timely political allegory against a jaw-dropping natural landscape, aided by a brainy, tenacious anti-heroine and Hákonarson's dry Nordic humor.
"A firm and unsentimental reminder of the force of community." —ScreenAnarchy
---
Ray & Liz
Directed by Richard Billingham
Starring Justin Salinger
KimStim | Feature | UK | 2018
On the outskirts of Birmingham and the margins of society, the Billingham family perform extreme rituals and break social taboos as they muddle through a life decided by factors beyond their control. At times shocking and laced with unsettling humor, three episodes unfold as a powerful evocation of the experience of growing up in a Black Country council flat. Directed by the Turner Prize-nominated artist Richard Billingham.
"Counters the grubby, quasi-authentic tenets of so-called British miserablism with humor, beauty, and a sensuality that in no way dilutes the hardships and neglect at its core." —Film Comment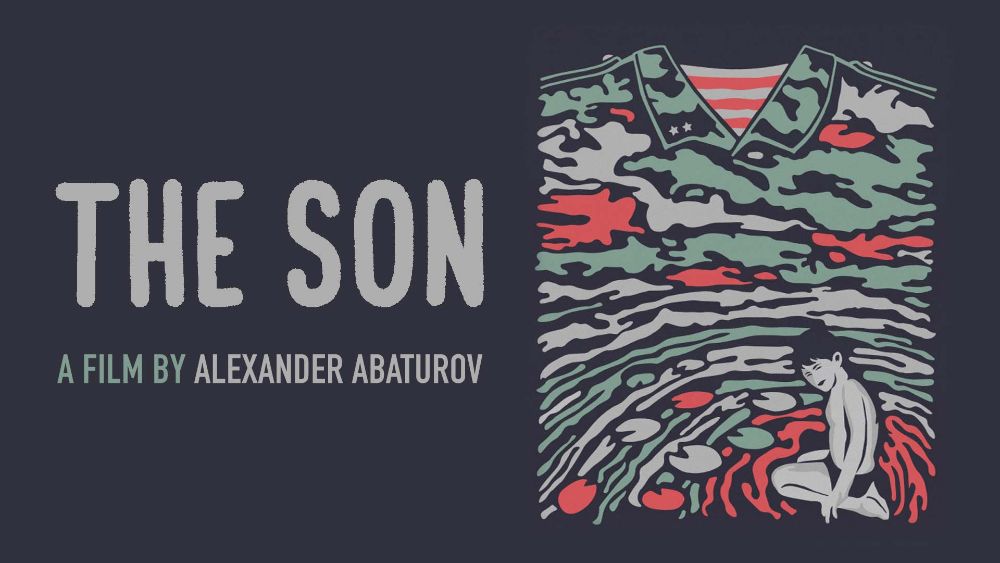 Tuesday, January 10
The Son
Directed by Alexander Abaturov
Icarus Films | Documentary | France, Russia | 2018
Dima was killed on the 23rd of May 2013 at the age of 21. Enlisted in the Russian army, he was shot in the head during a military operation in Dagestan. His parents face the void following his death, whilst the army continues to train young soldiers for future missions. The two universes intertwine to portray what Dima's life was like and its brutal end.
"A mind-blowing dive into the world of the Russian army. No comments, just amazing images for a lesson in darkness." —L'Obs
OVID EXCLUSIVE – SVOD PREMIERE
---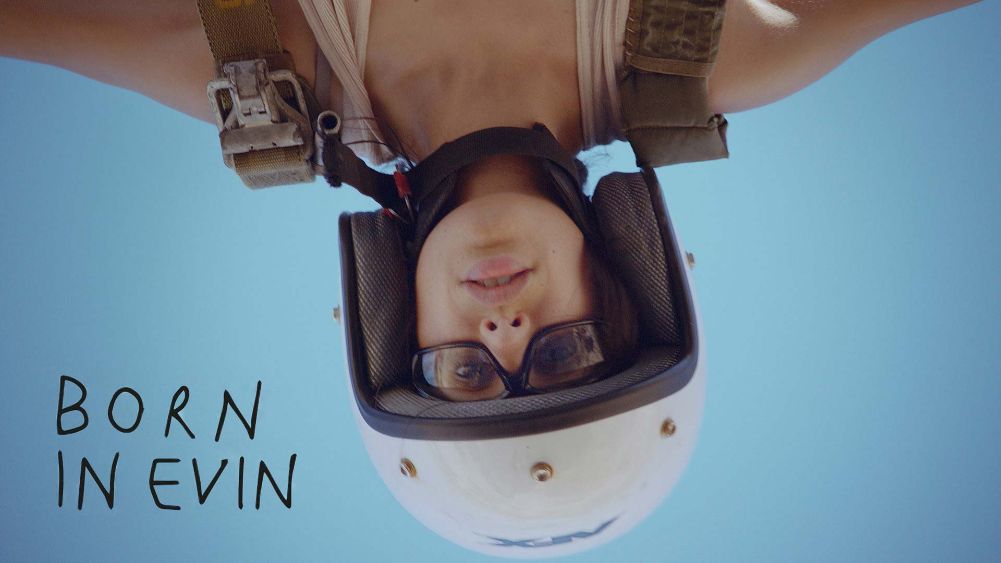 Born in Evin
Directed by Maryam Zaree
Syndicado | Documentary | Germany | 2019
Maryam Zaree's family faced political persecution and imprisonment in Iran before finding asylum in Germany. Decades later, she breaks her silence and explores her own questions about the place and the circumstances of her birth.
"The biggest success of Born in Evin is that the filmmaker and subject let these traumas and the feelings that arise from them speak for themselves." —The Gate
OVID EXCLUSIVE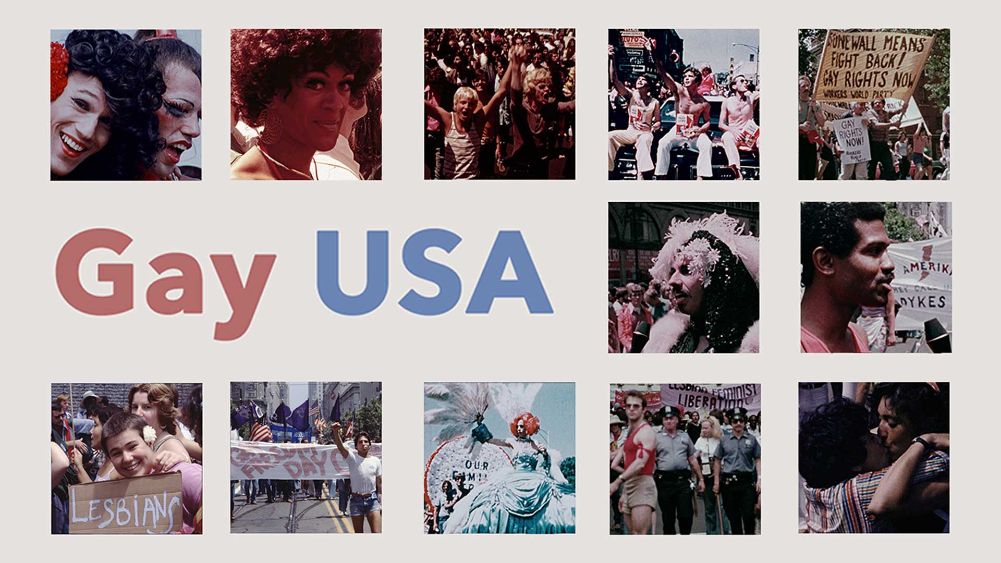 Wednesday, January 11
Gay USA
Directed by Arthur J. Bressan, Jr.
Frameline | Documentary | USA | 1977
Beautifully restored by the UCLA Film & Television Archive in collaboration with Frameline and Outfest, Gay USA is the first American feature-length documentary by and about LGBTQ+ people. Director Arthur J. Bressan, Jr. mobilized camera crews across the country to document the national Gay Freedom Day marches in June of 1977. Gay USA conveys the passion, anger, and defiant optimism of a community under attack.
OVID EXCLUSIVE
---
575 Castro Street
Directed by Jenni Olso
Frameline | Documentary Short | USA | 2008
Images set to a tape recording that slain San Francisco City Supervisor Harvey Milk made in November 1977 to be played in case he was killed.
OVID EXCLUSIVE
Thursday, January 12
A Month in Thailand
Directed by Paul Negoescu
Starring Andrei Mateiu, Ioana Anastasia Anton
Dekanalog | Feature | Romania | 2012
Perfectly capturing the feeling of post-holiday year end ennui, A Month In Thailand orbits around its sad-sack hero's (Andrei Mateiu, Toni Erdmann) misadventures on New Year's Eve. A twilight odyssey through buffet-style restaurants with bad karaoke and clubs pumping out dance remixes of "The Power of Love". Perpetually falling in and out of love, caught between paying cursory attention to his current girlfriend (Ioana Anastasia Anton), with whom he's about to take the titular trip in the new year, and longing for his former one (Sinziana Nicola), who seems to shadow him at every party.
---
Two Lottery Tickets
Directed by Paul Negoescu
Starring Dorian Boguță, Dragoș Bucur and Alexandru Papadopol
Dekanalog | Feature | Romania | 2016
A buddy comedy produced on a shoestring budget, starring three of the most recognizable faces in Romanian movies, Two Lottery Tickets suggests Pineapple Express by way of Abbas Kiarostami.
A winsome, riotous comedy of errors, Negoescu's second feature is an audience-friendly social satire that merges a stoner's shaggy-dog story with the sophisticated, intensely realistic style that has made the Romania cinema one of the most popular national film movements in the world.
"The future of Romanian cinema would do well to include a few more movies that strike this kind of balance between despair and delight." —Variety
Friday, January 13
Rock Hudson's Home Movies
Directed by Mark Rappaport
With Eric Farr
Kino Lorber | Documentary | USA | 1992
Rock Hudson's Home Movies is a provocatively entertaining and hugely influential film essay from Mark Rappaport (From the Journals of JeanSeberg). It uses a collage of film clips from throughout Hudson's career, and a winking performance by Eric Farr as a Hudson stand-in, to highlight the homosexual subtext in his work. Subversive, hilarious, and profoundly enlightening, its use of video became a model for the future of film criticism as it mutated on YouTube, TikTok and beyond.
"This touch of fiction turns the clips of Hudson's performances into virtual documentaries of his inner self, of Hollywood's winking mores, and of the repressive times." —The New Yorker
OVID EXCLUSIVE
---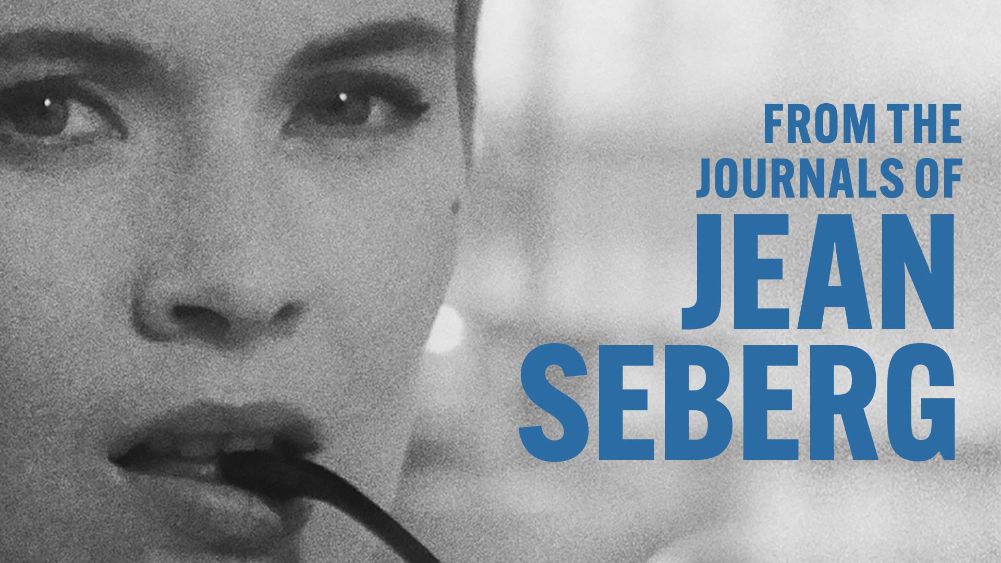 From the Journals of Jean Seberg
Directed by Mark Rappaport
With Mary Beth Hurt
Kino Lorber | Documentary | USA | 1995
A profoundly illuminating exploration of Jean Seberg's career from the brilliant filmmaker Mark Rappaport (Rock Hudson's Home Movies). Mary Beth Hurt (The Age of Innocence) portrays Jean Seberg, who reflects on her life as it is illustrated through her work. It follows her as she is plucked from obscurity to star in Otto Preminger's Saint Joan (1957), to the critical drubbing that followed, her resurrection as a star in Godard's Breathless (1960) and through her death in 1979.
"A fascinating case study." —Gay City News
OVID EXCLUSIVE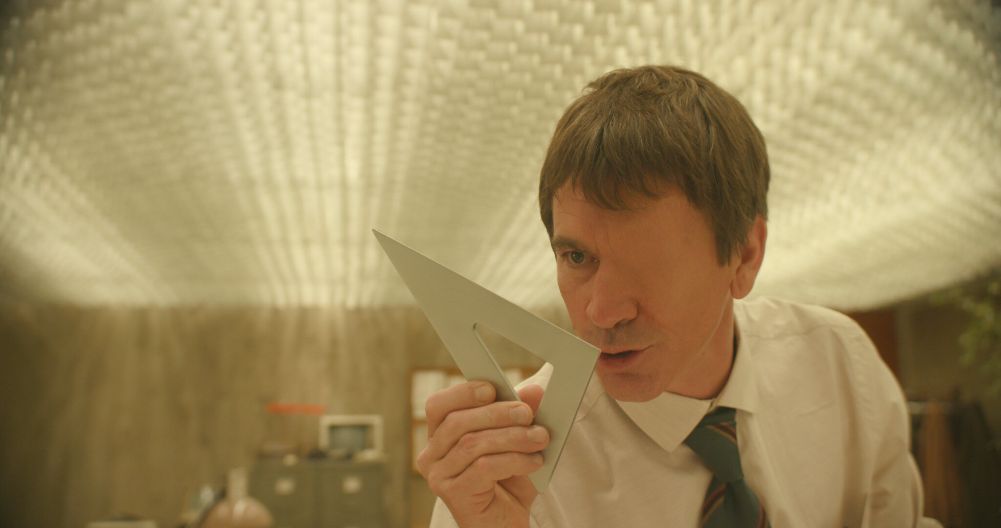 Tuesday, January 17
Go For Zucker
Directed by Dani Levy
Starring Henry Hübchen, Hannelore Elsner, Udo Samel
First Run Features | Feature | Germany | 2004
First-class pool shark and all-around hustler Jaeckie Zucker is up to his ears in debt. He faces jail, divorce, and general ruin. When word comes that his mother has died, leaving an inheritance, it's a stroke of luck. But according to his mother's will, before he can cash in Zucker must first reconcile with his long-estranged, Orthodox brother Samuel, who is arriving the next day, family in tow, expecting to sit shiva for seven days. Can Zucker, who has forsaken his religion, and his non-Jewish wife pass as observant? And can he sneak away to compete in a high-stakes pool tournament?
"A fine farce about discovering the meaning of 'family' under peculiar circumstances." —Seattle Times
---
Keep An Eye Out
Directed by Quentin Dupieux
Starring Benoît Poelvoorde
Dekanalog | Feature | France | 2018
Belgian funnyman Benoît Poelvoorde (Man Bites Dog) is Commissaire Buran, a good, bad cop interrogating Fugain, (Grégoire Ludig), an average Joe who discovered a dead body outside his apartment building. As the film begins, Fugain must, on an empty stomach, explain how and why he happened to leave home seven times in one night before coming across a corpse in a puddle of blood. Since he's the investigation's only suspect, Fugain's anxiety is already sky-high when Buran leaves him alone with Philippe, a one-eyed rookie cop with bizarre speech patterns and a few minutes to live. Bloody, batshit hijinks ensue.
"Another welcome dispatch from cinema's premier purveyor of perplexing paradoxes." —Austin Chronicle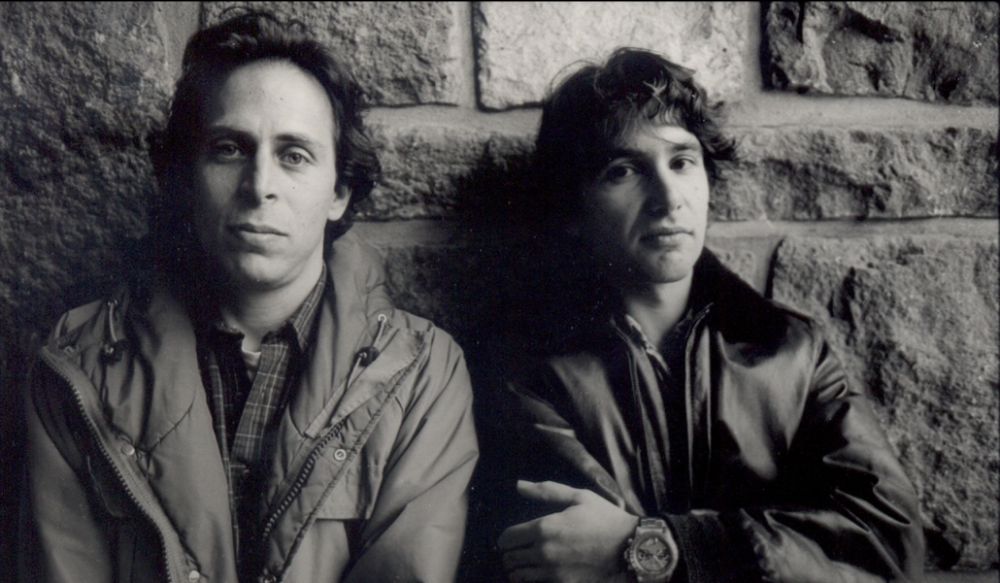 Wednesday, January 18
Selections from Pacific Street Films
Frame-up! The Imprisonment of Martin Sostre
Directed by Steven Fischler & Joel Sucher
Documentary | 1974
An investigative documentary on the wrongful imprisonment of a black bookstore owner who would subsequently receive executive clemency from Governor Carey in New York State.
OVID EXCLUSIVE
---
Anarchism in America
Directed by Steven Fischler & Joel Sucher
Documentary | 1981
Feature documentary on the American roots of anarchist thought and political action.
OVID EXCLUSIVE
---
Free Voice of Labor: The Jewish Anarchists
Directed by Steven Fischler & Joel Sucher
Documentary | 1980
The story of Jewish anarchist movement seen through the eyes of the last generation to publish the Freie Arbiter Stimme.
OVID EXCLUSIVE
---
From Swastika to Jim Crow
Directed by Steven Fischler & Joel Sucher
Documentary | 1999
Explores the little-known story of Jewish refugee scholars teaching at historically black colleges before and during WWII.
OVID EXCLUSIVE
---
Red Squad
Directed by Steven Fischler & Joel Sucher
Documentary | 1972
On the surveillance activities of the NYPD and the FBI.
OVID EXCLUSIVE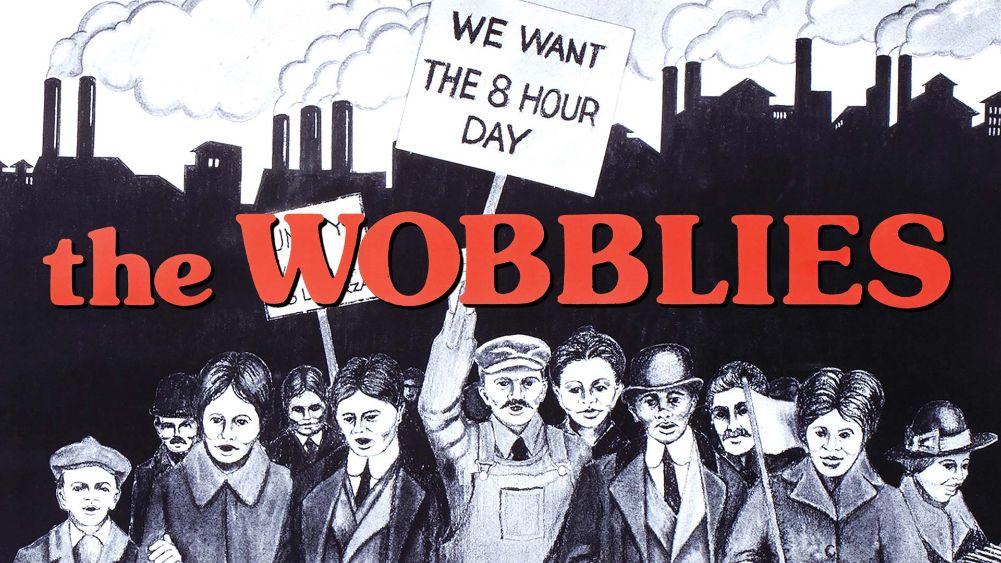 Thursday, January 19
The Wobblies
Directed by Deborah Shaffer and Stewart Bird
Kino Lorber | Documentary | USA | 1979
"Solidarity! All for One and One for All!"
Founded in Chicago in 1905, the Industrial Workers of the World (IWW) took to organizing unskilled workers into one big union and changed the course of American history. This compelling documentary of the IWW (or "The Wobblies" as they were known) tells the story of workers in factories, sawmills, wheat fields, forests, mines, and on the docks as they organize and demand better wages, healthcare, overtime pay and safer working conditions.
Filmmakers Deborah Shaffer and Stewart Bird weave history, archival film footage, interviews with former workers (now in their 80s and 90s), cartoons, original art, and classic Wobbly songs (many written by Joe Hill) to pay tribute to the legacy of these rebels who paved the way and risked their lives for the many of the rights that we still have today.
"An astounding and essential portrait of American subversion as seen through the eyes of those who lived it." —IndieWire
OVID EXCLUSIVE
---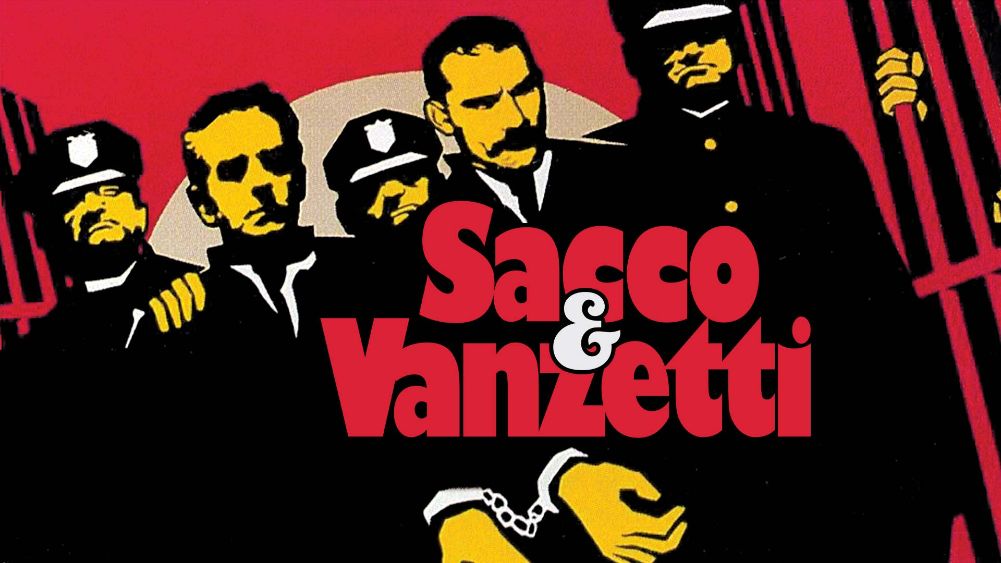 Sacco & Vanzetti
Directed by Giuliano Montaldo
Starring Riccardo Cucciolla and Gian Maria Volontè
Kino Lorber | Feature | Italy | 1971
Riccardo Cucciolla (Un Flic) and Gian Maria Volontè (A Fistful of Dollars) are Sacco & Vanzetti, subjects of one of the most infamous trials of the twentieth century. Boston, 1920. Italian immigrants Nicola Sacco and Bartolomeo Vanzetti, known for their anarchist beliefs, stand accused of robbery and murder. Their political leanings are used as evidence against them, but defense attorney Fred Moore (The Verdict) is convinced of their innocence. As anti-immigrant and anti-radical sentiments run high, one of the most polarizing trials in U.S. history unfolds in this riveting docudrama. The musical score was composed and conducted by the great Ennio Morricone featuring folk music legend Joan Baez.
"This emotionally bludgeoning film should be seen." —Los Angeles Free Press
OVID EXCLUSIVE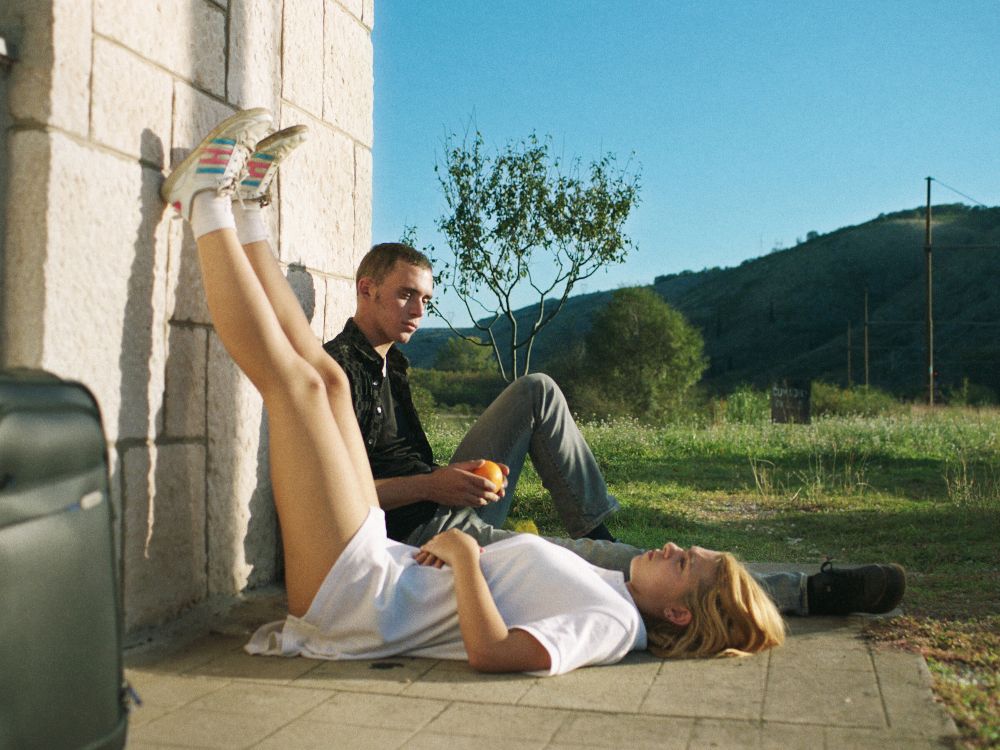 Friday January 20
Take Me Somewhere Nice
Directed by Ena Sendijarevic
Starring Sara Luna Zoric
Dekanalog | Feature | Netherlands | 2019
On the edge of adulthood, Alma leaves her mother's home in the Netherlands and travels to her native Bosnia to visit the father she's never met.
"The dominant tone in Take Me Somewhere Nice is set by the filmmaker's absurd sense of humor in the face of unsettling twists and turns." —Reverse Shot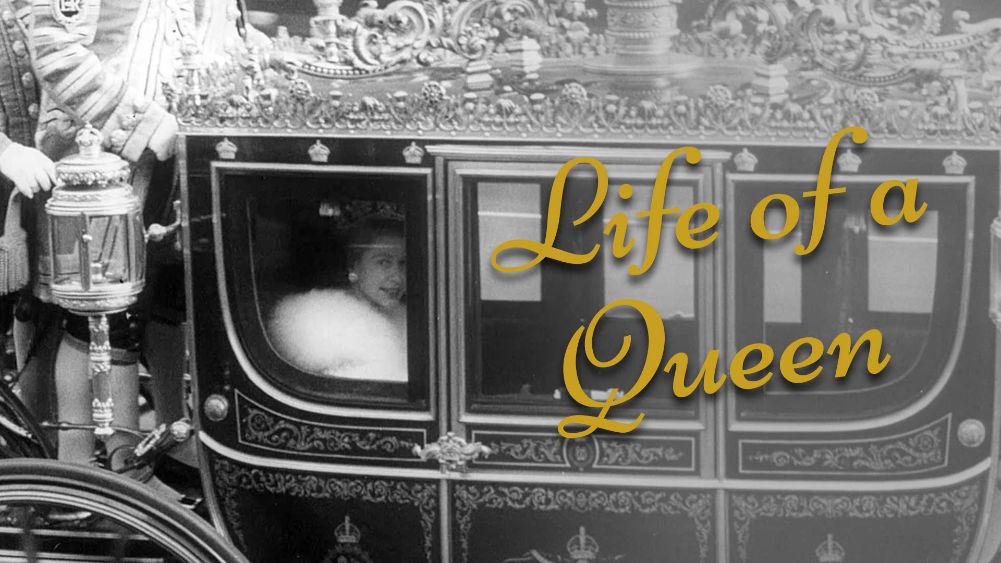 Tuesday, January 24
Life of a Queen
BFI | Documentary Short | UK | 1960
Compilation newsreel portraying Queen Elizabeth II from her childhood to the early days of her reign, sponsored by the Central Office of Information. This film starts with early footage of the Queen as a girl and young woman, including some images of her during the Second World War. The film stresses her responsibilities as monarch and depicts it as a lonely role, but the commentary ends on an uplifting note with the following words: "Alone, but sustained by the love of her family, and the love of her people."
---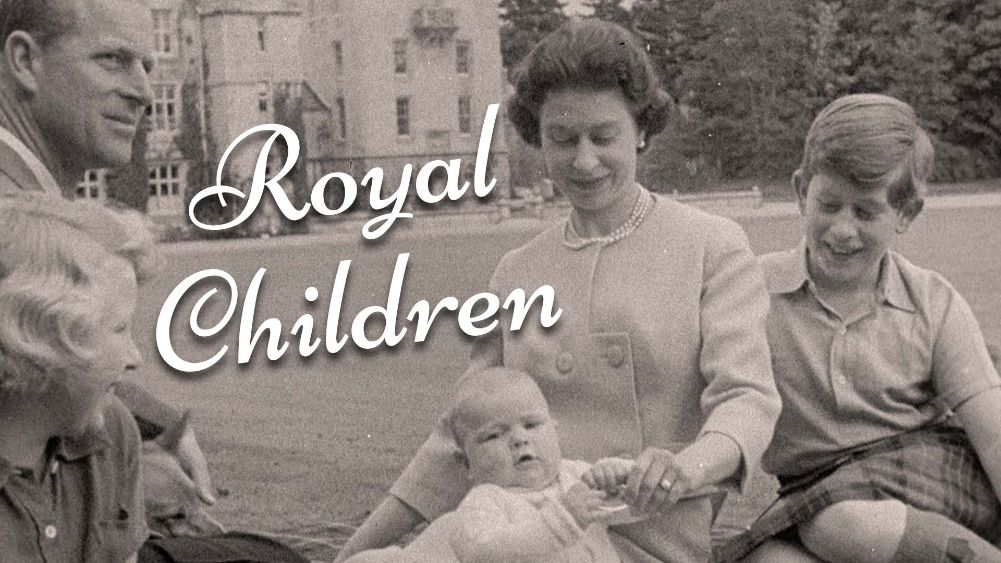 Royal Children
BFI | Documentary Short | UK | 1961
This compilation of newsreels sponsored by the Commonwealth Relations Office and the Central Office of Information portrays the royal children at a young age. The footage shows the royal family carrying out a number of official engagements, and away from public life.
---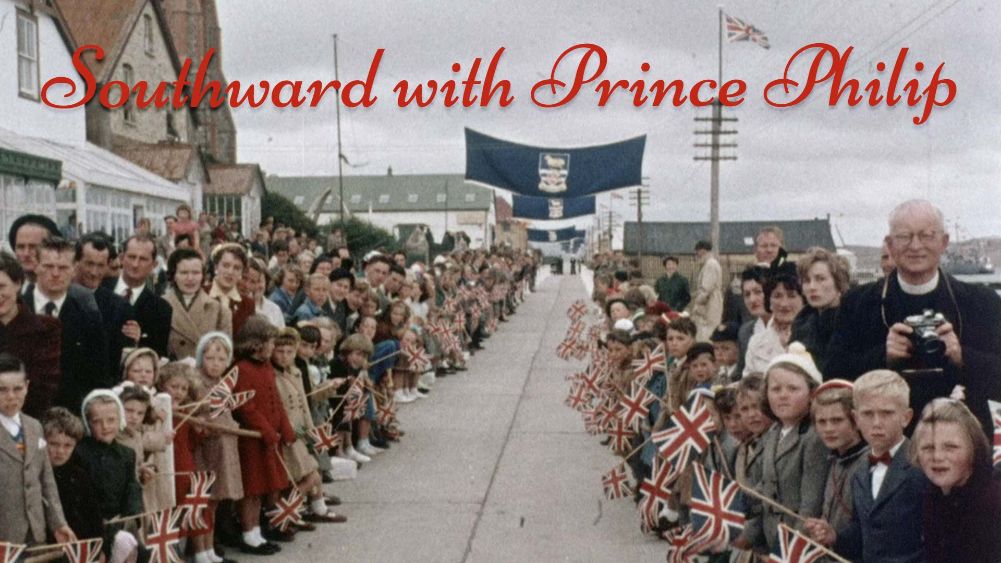 Southward with Prince Philip
BFI | Documentary Short | UK | 1957
In late 1956 the Prince Philip Duke of Edinburgh went on a tour of Antarctica and the South Atlantic, which included visits to Graham Land, the Falkland Islands, South Georgia, Gough Island, Tristan de Cunha, St Helena, and Ascension Island. The film starts with shots of the arctic landscape and the Duke on board the Royal Yacht Britannia. We see him among fellow naval personnel who he spends the Christmas holidays with. In the course of his journey, the Duke met scientists based in the region, and he visited Sir Ernest Shackleton's grave – receiving a warm welcome from local dignitaries and representatives of the local population.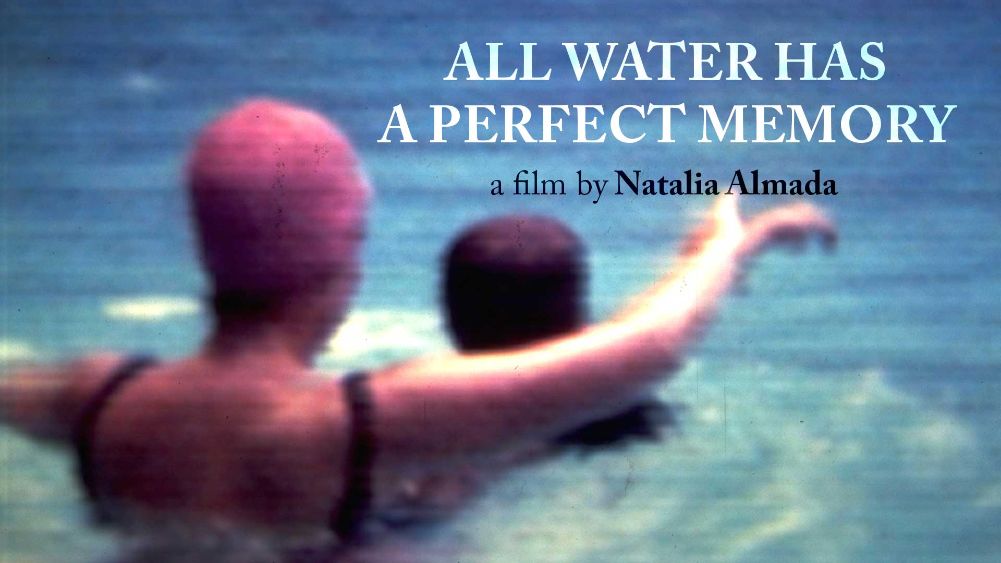 Wednesday, January 25
Four Films by Natalia Almada
All Water Has a Perfect Memory
Directed by Natalia Almada
Icarus Films | Documentary Short | USA, Mexico | 2001
A poignant experimental documentary that explores the effects of tragedy and remembrance on a bi-cultural family. At seven months old, filmmaker Natalia Almada lost her two-year-old sister, Ana Lynn, in a drowning accident at her childhood home in Mexico. Inspired by an essay written by Toni Morrison, in which she speaks of the Mississippi River's ability to conjure memories, this moving piece serves as a meditation on the cultural and gender differences between the filmmaker's North American mother and Mexican father in the face of their daughter's death.
OVID EXCLUSIVE – SVOD PREMIERE
---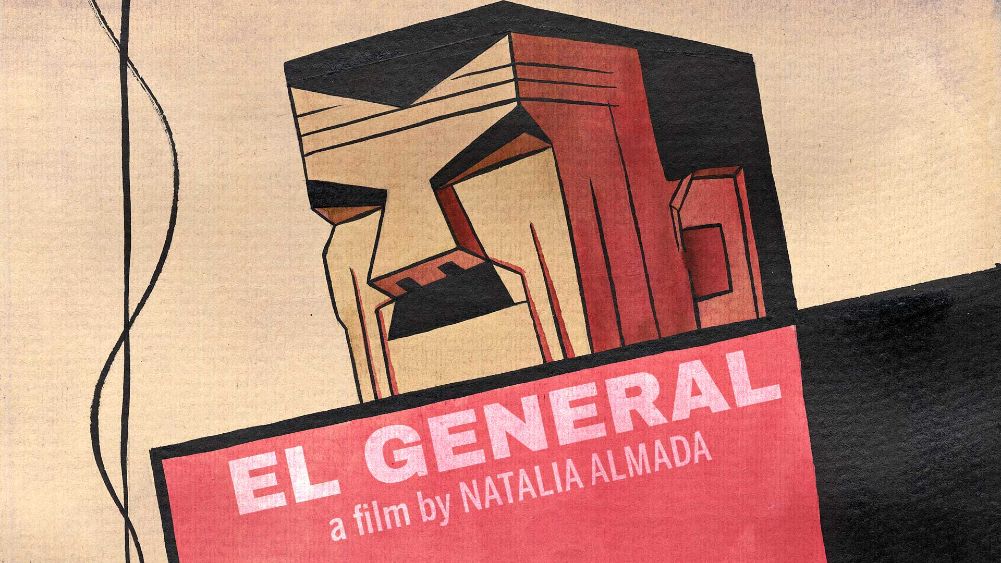 El General
Directed by Natalia Almada
Icarus Films | Documentary | Mexico | 2009
Past and present collide in this extraordinarily well-crafted documentary when filmmaker Natalia Almada, winner of the Sundance Film Festival's US Directing Award for documentary, brings to life audio recordings she inherited from her grandmother. These recordings feature Alicia Calles' reminiscences about her own father—Natalia's great-grandfather—General Plutarco Elías Calles, a revolutionary general who became president of Mexico in 1924. In his time, Calles was called "El Bolshevique" and "El Jefe Máximo", or "the foremost chief". Today, he remains one of Mexico's most controversial figures, illustrating both the idealism and injustices of the country's history.
"An extraordinarily courageous way to delve into the origins from which you come."
—Paper Magazine
OVID EXCLUSIVE – SVOD PREMIERE
---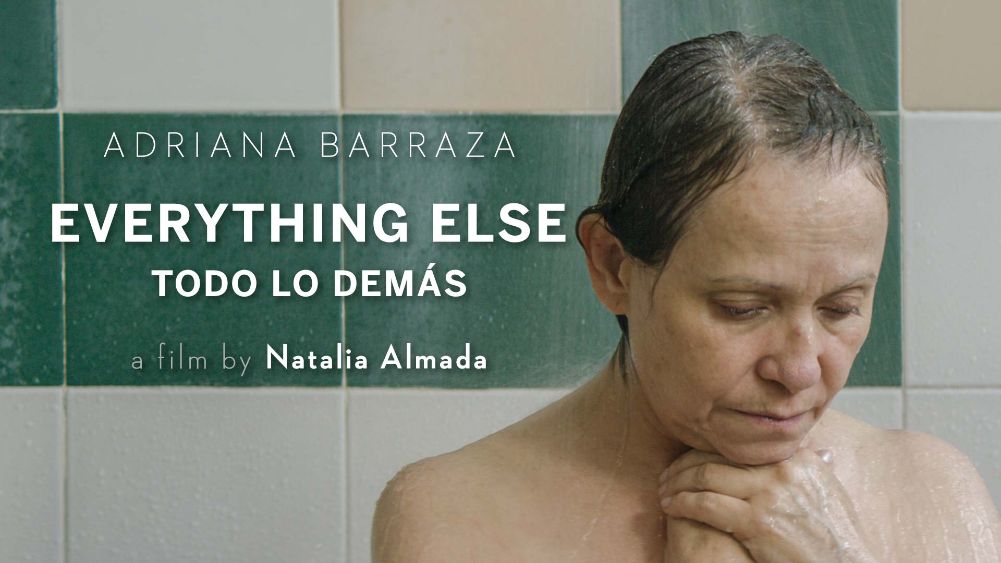 Everything Else (Todo lo Demás)
Directed by Natalia Almada
Starring Adriana Barraza
Icarus Films | Feature | Mexico | 2016
Doña Flor (Adriana Barraza) is a bureaucrat. It is in everything that comprises her, her non-descript beige blouse, practical heels, and knee-length skirts. For over three decades she has attended frustrated and indignant citizens to whom she is nothing but an invisible, lifeless bureaucrat, and has returned each evening to her cat and solitary apartment where she makes obsessive lists of the people she attended to during the day. Inspired by Hannah Arendt's idea that bureaucracy is one of the worst forms of violence, "Todo lo demás" explores the interior life of Doña Flor as she attempts to resurface. A kind of "observational narrative" the film is a mesmerizing contemplation on solitude.
"A rigorously observed portrait of an isolated middle-aged female factotum, fleshed out via an observational catalog of fixed shots." —Variety
---
Al Otro Lado (To the Other Side)
Directed by Natalia Almada
Icarus Films | Documentary | Mexico | 2005
The proud Mexican tradition of corrido music—captured in the performances of Mexican band Los Tigres del Norte and the late Chalino Sanchez—provides both heartbeat and backbone to this rich examination of songs, drugs and dreams along the U.S./Mexico border. Al Otro Lado follows Magdiel, an aspiring corrido composer from the drug capital of Mexico, as he faces two difficult choices to better his life: to traffic drugs or to cross the border illegally into the United States.
"A lyrical and beautiful account of border culture… humane, visually exquisite and resists simple descriptions." —Variety
OVID EXCLUSIVE – SVOD PREMIERE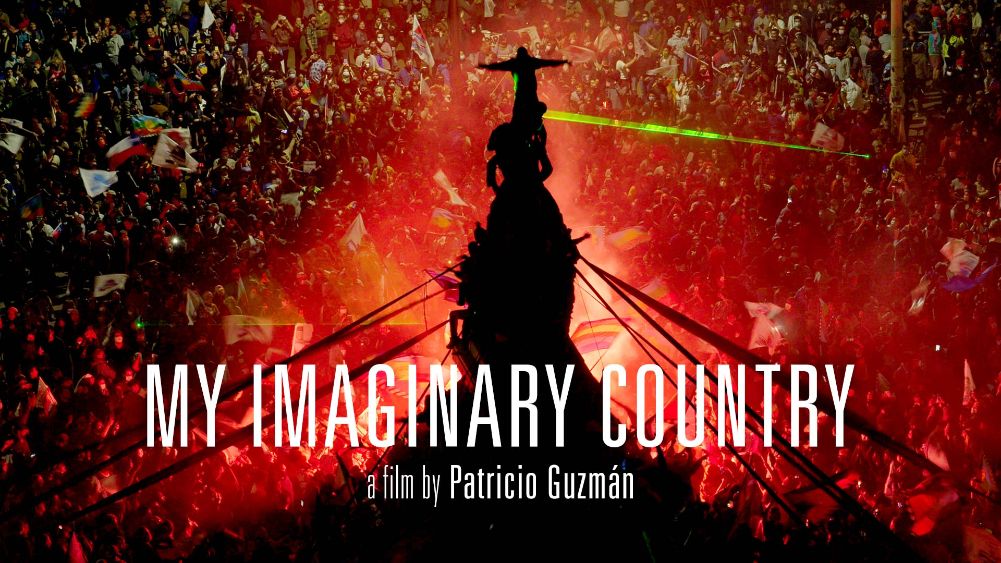 Thursday, January 26
My Imaginary Country
Directed by Patricio Guzmán
Icarus Films | Documentary | Chile | 2022
One day, without warning, a revolution exploded. It was the event that master documentarian Patricio Guzmán had been waiting for all his life: a million and a half people in the streets of Santiago, Chile, demanding justice, education, health care, and a new constitution to replace the strident rules imposed on the country during the Pinochet military dictatorship
"It's a vindication, not just for the nation, but for its most clear-eyed, full-hearted chronicler. Would that all countries were so lucky as to have a Patricio Guzmán, to help with the painful process of recovering what has been lost and, as with "My Imaginary Country," occasionally to celebrate what has been gained." —Variety
OVID EXCLUSIVE – SVOD PREMIERE
---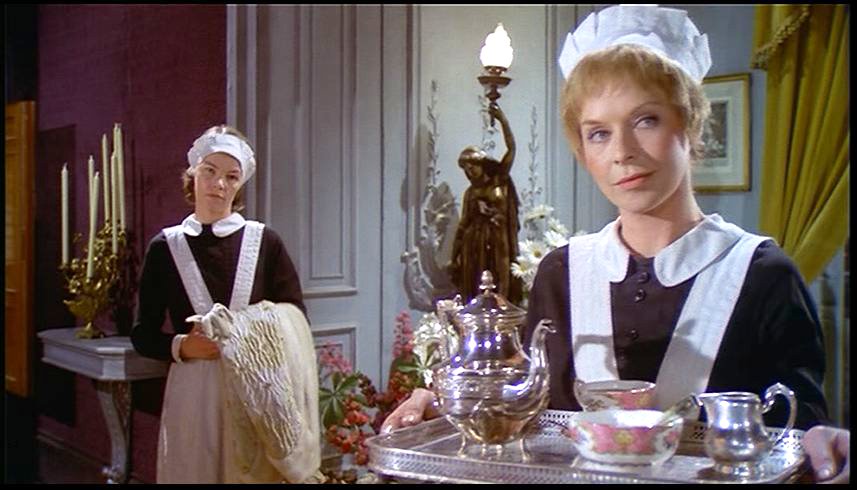 Friday, January 27
The Maids
Directed by Christopher Miles
Starring Glenda Jackson and Susannah York
Based on the play by Jean Genet
Kino Lorber | Feature | UK | 1975
Glenda Jackson (A Touch of Class) and Susannah York (A Man For All Seasons) play Solange and Claire, Paris maids who tend to cruel socialite Madame's (Vivien Merchant) unending domestic needs. Whenever Madame is away, the sisters obsessively act out a complex role-playing psychodrama of domination and control that feeds their powerful lust for revenge upon the haughty, disdainful mistress they serve. But after falsely denouncing Madame's lover to the police, Solange and Claire's shared terror of arrest and the unchecked aggression with which they increasingly infuse their "ceremony" threaten to destroy them even as they perch on the threshold of ecstatic release.
"The three actresses have a superb time giving life to this wild riddle, missing none of the sometimes caustic, sometimes matter-of-fact humor." —Vincent Canby, The New York Times
OVID EXCLUSIVE
---
Complete list of films premiering on OVID this month (in alphabetical order):
575 Castro St., Jenni Olson (2009)
A Month In Thailand, Paul Negoescu (2012)
Al Otro Lado, Natalia Almada (2005)
All Water Has a Perfect Memory, Natalia Almada (2001)
Anarchism in America, Steven Fischler and Joel Sucher (1983)
Born in Evin, Maryam Zaree (2019)
El General, Natalia Almada (2009)
Frame Up!, Steven Fischler, Joel Sucher and Howard Blatt (1974)
Free Voice of Labor, Steven Fischler and Joel Sucher (1980)
From Swastika to Jim Crow, Lori Cheatle and Martin D. Toub (2000)
From the Journals of Jean Seberg, Mark Rappaport (1995)
Gay USA, Arthur J. Bressan, Jr. (1977)
Go for Zucker, Dani Levy (2004)
Keep an Eye Out, Quentin Dupieux (2021)
Life of a Queen (1960)
My Imaginary Country, Patricio Guzmán (2022)
Ray and Liz, Richard Billingham (2018)
Red Squad, Howard Blatt, Steven Fischler, and Francis Freedland (1972)
Rock Hudson's Home Movies, Mark Rappaport (1992)
Royal Children (1961)
Sacco and Vanzetti, Giuliano Montaldo (1971)
Southward with Prince Philip (1957)
Take Me Somewhere Nice, Ena Sendijarević (2019)
The County, Grímur Hákonarson (2019)
The Maids, Christopher Miles (1975)
The Son, Alexander Abaturov (2018)
The Wobblies, Stewart Bird and Deborah Shaffer (1979)
Todo lo Demas, Natalia Almada (2016)
Two Lottery Tickets, Paul Negoescu (2016)