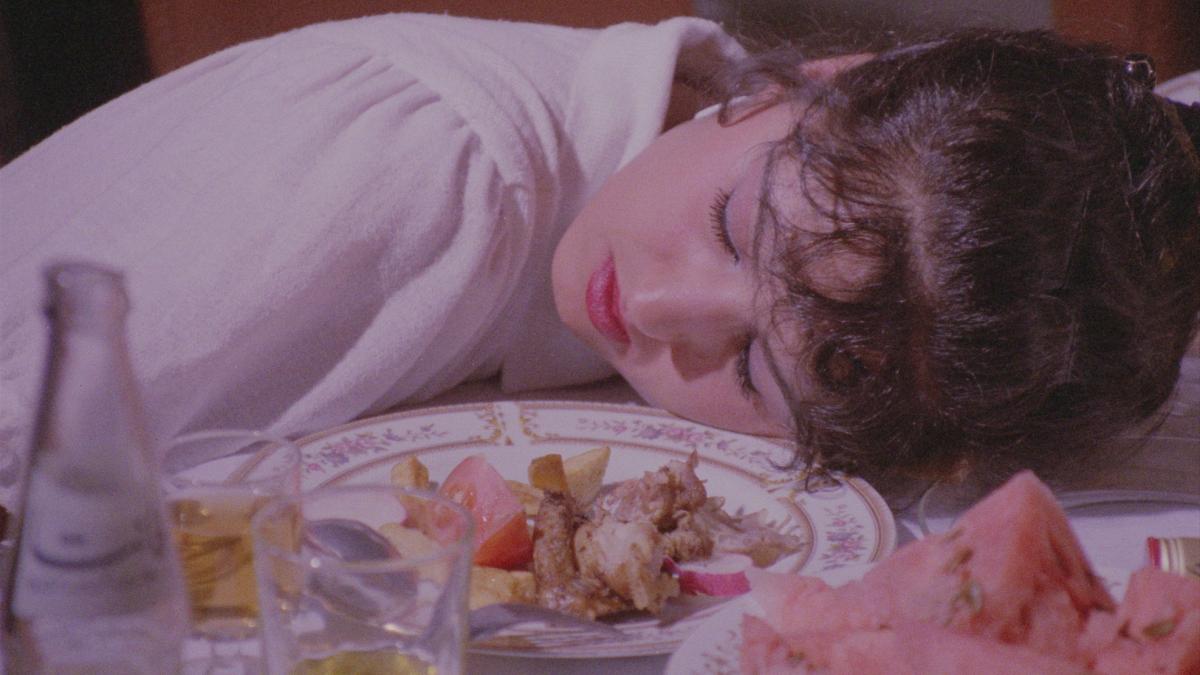 OVID's December Releases: Leyla Bouzid's "As I Open My Eyes," the untold story of moviemaking in Communist-era Afghanistan, a stunning experimental documentary from Lesotho, Lynn Shelton's debut feature, acclaimed arthouse hit "Ballet Russes" & much more!
OVID.tv is proud to announce its December slate of 21 streaming releases, seven of which are SVOD exclusives.
Feature films coming to OVID in December include the startling coming-of-age film from Mexico Summer White, As I Open My Eyes from Tunisian filmmaker Leyla Bouzid (director of OVID subscriber favorite A Tale of Love and Desire) and the late Lynn Shelton's 2006 debut feature We Go Way Back.
OVID's December schedule includes two groundbreaking international documentaries. Mariam Ghani's What We Left Unfinished is a fascinating record of five unfinished films made in Communist-era Afghanistan, as told by the directors, actors, and crew who were there. Exclusively streaming on OVID is Lemohang Jeremiah Mosese's Mother, I Am Suffocating. This Is My Last Film About You. Mosese's deeply personal film about leaving his native Lesotho represents the kind of innovative and surprising international cinema OVID is proud to bring its subscribers.
Later in December, OVID is proud to present Ballet Russes, a crowd-pleaser for dance fans and newcomers alike. Called "enchanting, edifying, and exhilarating" by the late Andrew Sarris upon its release, Ballet Russes joins OVID's unparalleled collection of dance documentaries.
Full details and lineup for December are below.
(Image from Mariam Ghani's What We Left Unfinished, premiering on OVID on December 16th)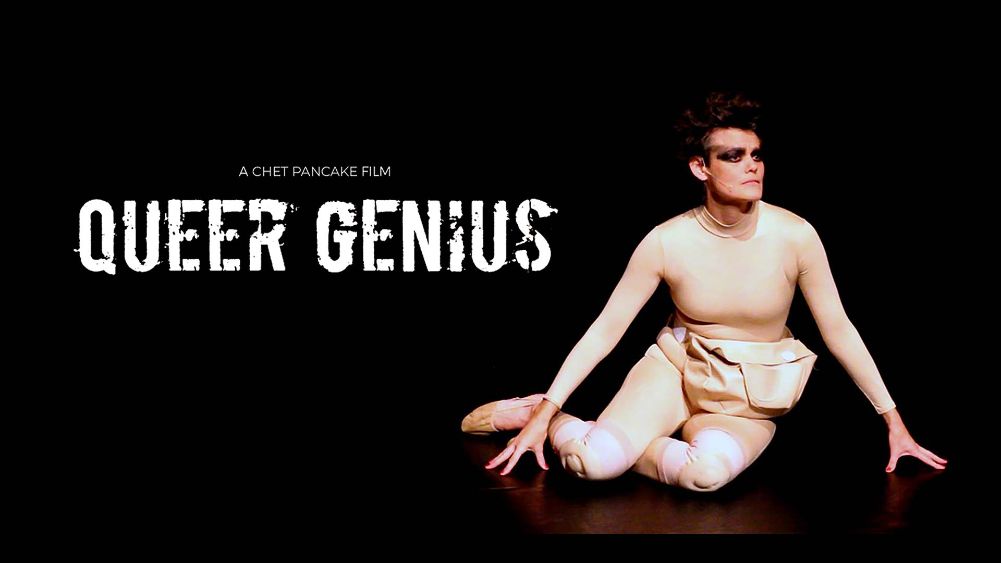 Tuesday, December 1
Queer Genius
Directed by Chet Pancake
Frameline | Documentary | Canada | 2019
Explores the remarkable lives and work of five queer female artists: Barbara Hammer, Eileen Myles, Black Quantum Futurism, Moor Mother, and Dynasty Handbag / Jibz Cameron. Deep, affectionate, and intimate portraits resonate across generations as these critically acclaimed and notoriously radical artists overcome personal and political obstacles to find new ways to live and share their visionary creative practices.
OVID EXCLUSIVE
---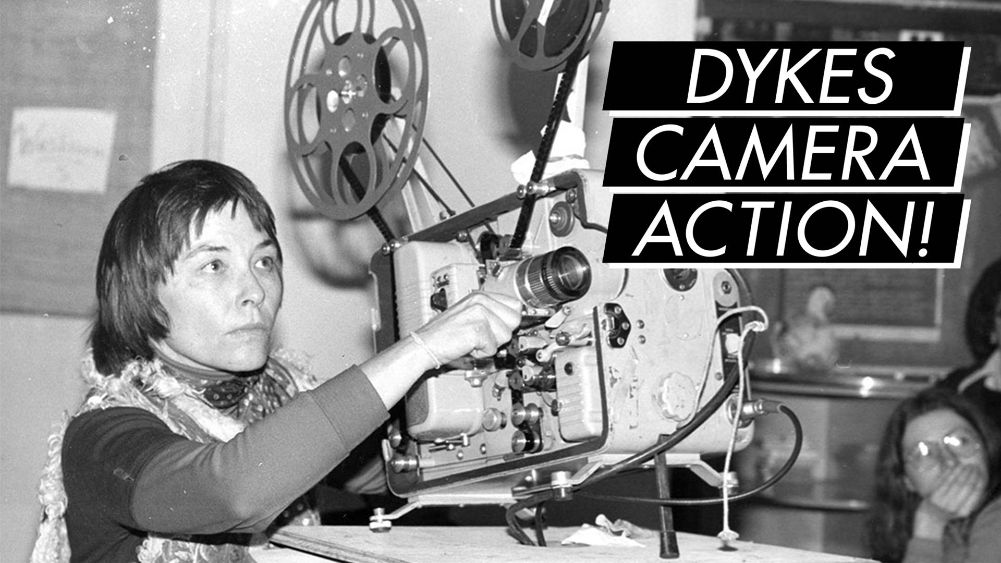 Dykes, Camera, Action!
Directed by Caroline Berler
Frameline | Documentary | USA | 2017
Lesbians didn't always get to see themselves on screen. But between Stonewall, the feminist movement, and the experimental cinema of the 1970s, they built visibility and transformed the social imagination about queerness. Filmmakers Barbara Hammer, Su Friedrich, Rose Troche, Cheryl Dunye, Yoruba Richen, Desiree Akhavan, Vicky Du, film critic B. Ruby Rich, Jenni Olson, and others share moving and often hilarious stories from their lives and discuss how they've expressed queer identity through film.
"Breathless and encyclopedic, eye-opening and essential." —The Boston Globe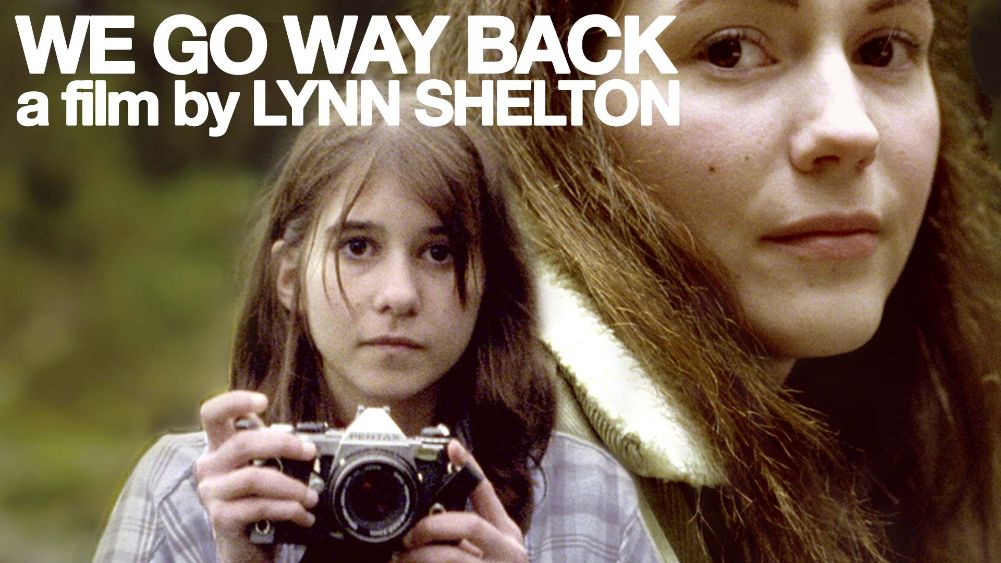 Friday, December 2
We Go Way Back
Directed by Lynn Shelton
Starring Maggie Brown and Amber Hubert
Factory 25 | Feature | USA | 2006
Lynn Shelton's debut feature draws on her past as a stage actress but We Go Way Back is no autobiographical drama. Kate (Amber Hubert) is a struggling actress who has given up her happiness and her sense of self for her career. That is until she finds a stash of letters written when she was a thirteen-year-old girl full of confidence and creativity and ambition. Plunged into depression, her younger self (Maggie Brown) infiltrates her dreams. What could have been a disconcerting bend in time and space and identity is instead played as a compassionate character piece and an act of healing.
---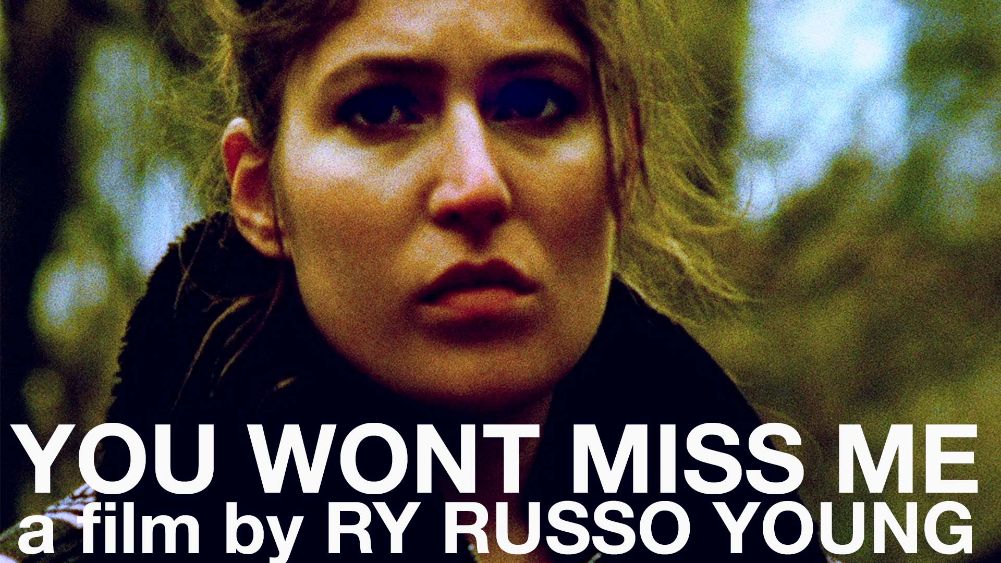 You Won't Miss Me
Directed by Russo Young
Starring Greta Gerwig, Stella Schnabel, and Joe Swanberg
Factory 25 | Feature | USA | 2009
A kaleidoscopic film portrait of Shelly Brown (Stella Schnabel), a twenty-three-year-old alienated urban misfit recently released from a psychiatric hospital.
"Achieves its own nervy sensitivity about youthful urban despair." —Los Angeles Times
Monday, December 5
Big Sonia
Directed by Todd Soliday and Leah Warshawski
Passion River Films | Documentary | USA | 2017
For years, Sonia Warshawski (92) has been an inspirational public speaker at schools and prisons, where her stories of surviving the Holocaust as a teenager have inspired countless people who once felt their own traumas would leave them broken forever. But when Sonia is served an eviction notice for her iconic tailor shop (in a dead mall), she's confronted with an agonizing decision: either open up a new shop or retire. For a woman who admits she stays busy "to keep the dark parts away," facing retirement dredges up fears she'd long forgot she had, and her horrific past resurfaces. Big Sonia explores what it means to be a survivor and how intergenerational trauma affects families and generations. Will you let your trauma define you? Or will your past make you stronger?
Tuesday, December 6
Insecticides: A License to Kill
Directed by Miyuki Droz, Sylvain Lepetit and Sébastien Séga
Icarus Films | Documentary | France | 2022
The insect apocalypse is here. For decades, scientists have recorded plummeting insect numbers around the world. And when insects go, so do large swathes of complex ecosystems: bird populations decline, fish vanish, and humans feel the effects. It is the worst mass extinction event in millions of years. Shot in Europe, Japan, and the United States, Insecticides: A License to Kill makes a powerful case that neonicotinoids are to blame for this dramatic ecological collapse, which began in the 1990s—around the time they hit the market. Hailed as agricultural miracles, these insecticidal neurotoxins are applied directly to crop seeds, allowing farmers to reduce spraying. But as plants grow, the chemicals are incorporated into every single one of their cells. They also kill beneficial pollinators like bees and butterflies, leech into surrounding waterways, and invade human bodies.
OVID EXCLUSIVE – SVOD PREMIERE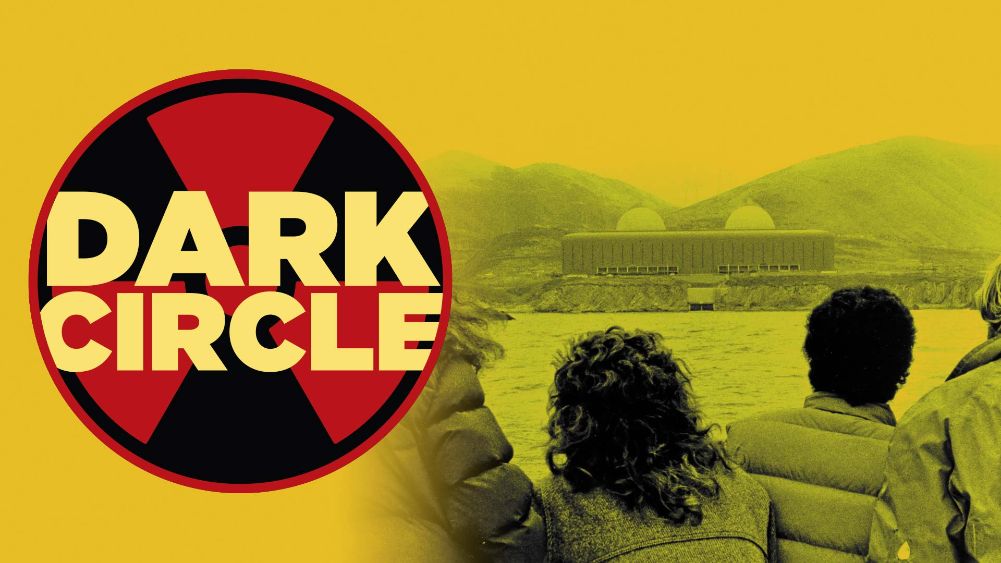 Wednesday, December 7
Dark Circle
Directed by Judy Irving, Christopher Beaver and Ruth Land
First Run Features | Documentary | USA | 1982
It's been 75 years since the start of the Atomic Age, with the U.S. nuclear bombing of Hiroshima and Nagasaki killing hundreds of thousands of civilians, but its trail of destruction has never ended.
Dark Circle covers both the period's beginnings and its aftermath, providing a scientific primer on the catastrophic power of nuclear energy while also relating tragic human stories detailing the devastating toll radioactive toxicity has taken. Academy-shortlisted for Best Documentary and a National Emmy winner, Dark Circle is no less potent today than it was 40 years ago.
"Completely riveting." —Roger Ebert, Chicago Sun-Times
OVID EXCLUSIVE
---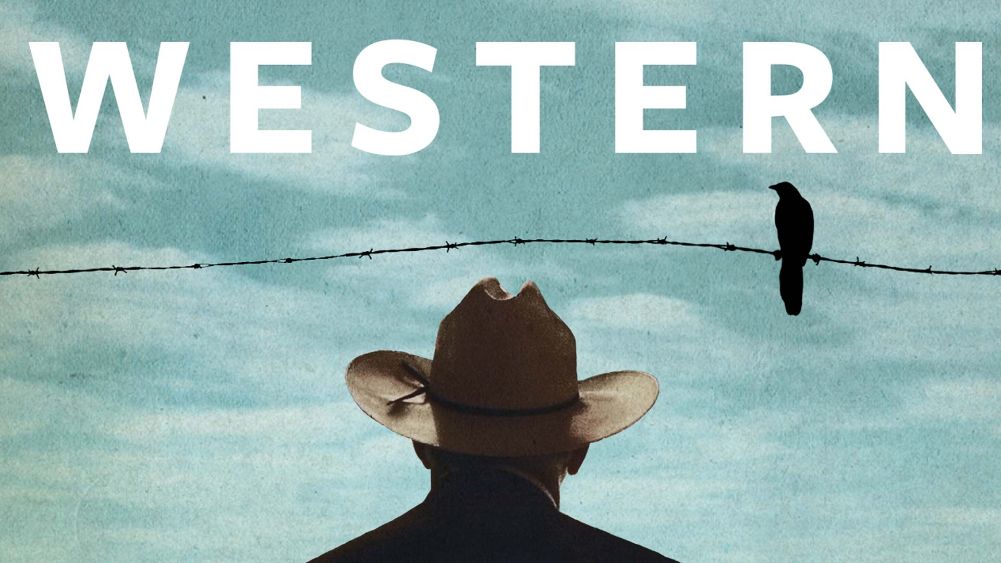 Western
Directed by Bill Ross IV and Turner Ross
Utopia | Documentary | USA | 2015
For generations, all that distinguished Eagle Pass, TX, from Piedras Negras, MX, was the Rio Grande. But when darkness descends upon these harmonious border towns, a cowboy and lawman face a new reality that threatens their way of life.
"A layered, atmospheric chronicle of living traditions like bullfights and rodeos, mariachi bands and Texas two-steps." —New York Times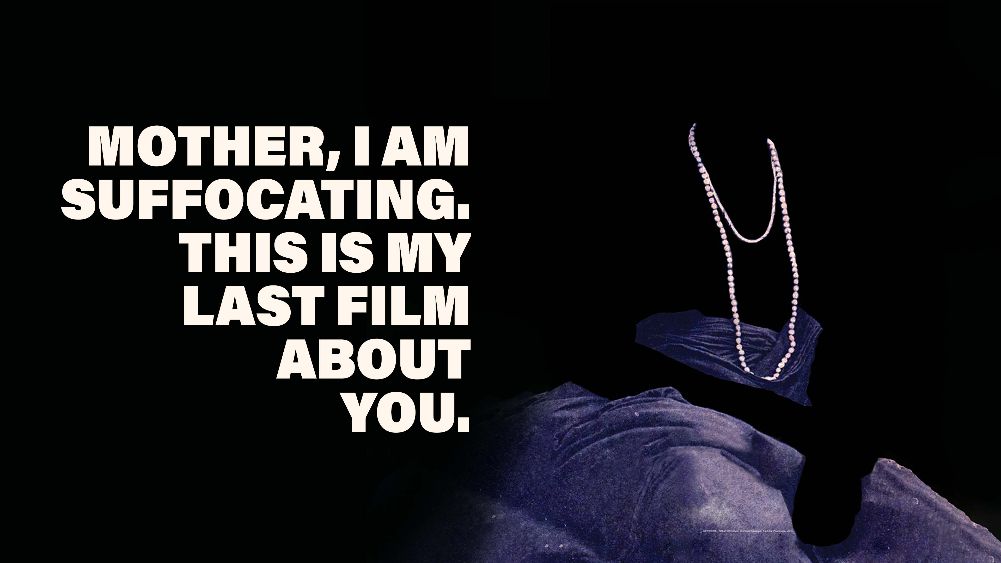 Tuesday, December 8
Mother, I Am Suffocating. This Is My Last Film About You.
Directed by Lemohang Jeremiah Mosese
Narrated by Sivan Ben Yishai
Dekanalog | Documentary | Lesotho, Qatar | 2019
As we float through the streets of Lesotho, following a cross-bearing woman and an omnipresent figure wearing wings, a tumultuous history of sorrow and suffering between the motherland and its people unravels. The through line of symbolism pairs with the reading of a raw and affecting letter lamenting the loss of a home once known, in which every line is more acerbic than the last.
"There is an emotional heartbeat running throughout that's utterly entrancing." —Variety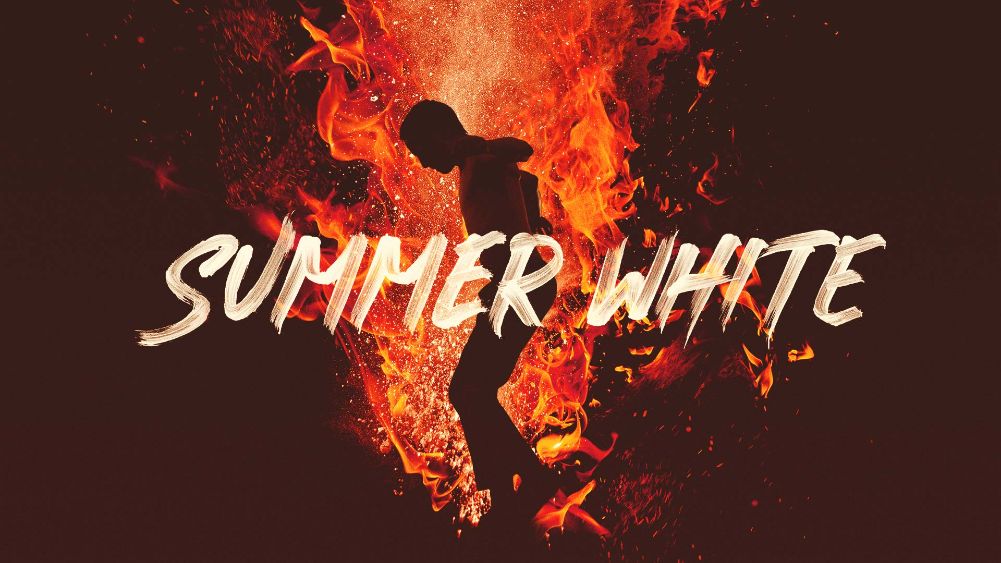 Friday, December 9
Summer White
Directed by Rodrigo Ruiz Patterson
Starring Adrián Ross, Sophie Alexander-Katz
Monument Releasing | Feature | Mexico | 2020
13-year-old Rodrigo (Adrián Ross) is a solitary teenager who finds solace in his intimate relationship with his mother, Valeria (Sophie Alexander-Katz). She is his best friend, his protector, and his entire world. But when her new boyfriend comes to live in their small house on the outskirts of Mexico City, Rodrigo finds his domain completely disrupted. He must decide if he should accept his new family or fight back and hurt the person he loves the most.
"Patterson dances around tricky Freudian themes with nerve and grace, gradually approaching something astute about the boundaries and boundlessness of maternal affection." —Variety
OVID EXCLUSIVE
---
Dogs
Directed by Bogdan Mirica
Starring Dragos Bucur
Dekanalog | Feature | Romania | 2016
Roman (Dragos Bucur) returns to the land near the Ukrainian border he has just inherited from his grandfather. Determined to sell this vast but desolate property, he is warned by the local cop that his grandfather was a local crime lord and his men will not let go of the land – and their smuggling business – without a fight.
"Mirica makes a very assured feature debut, juggling an accretion of sinister clues and slow-burn allegiances at a low-key pace kept humming thanks to attention-getting widescreen panache." —Screen International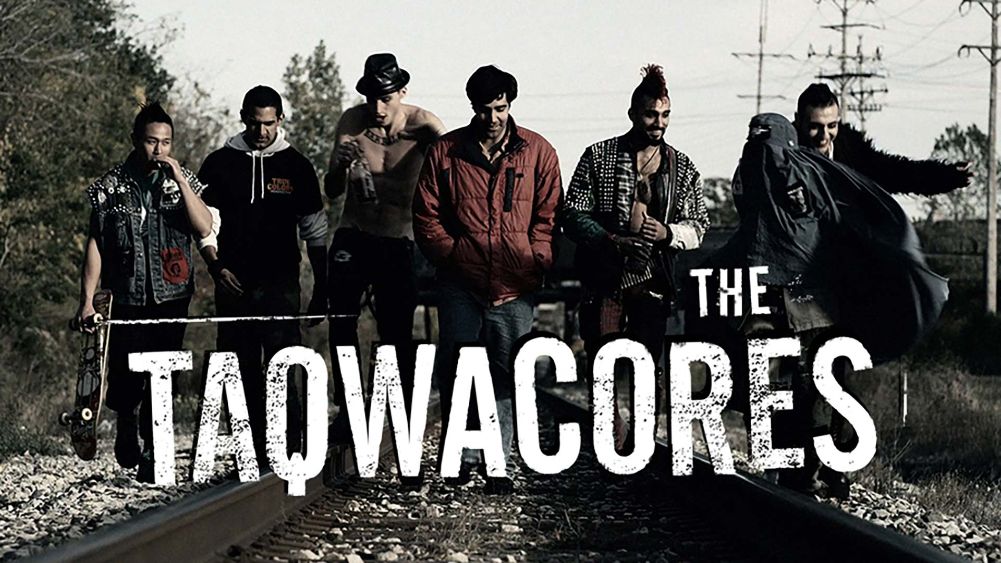 Monday, December 12
The Taqwacores
Directed by Eyad Zahra
Starring Bobby Naderi, Noureen DeWulf and Dominic Rains
Monument Releasing | Feature | USA | 2010
Yusef (Bobby Naderi), a first-generation Pakistani engineering student, moves off-campus with a group of Muslim punks in Buffalo, New York. His new "unorthodox" housemates soon introduce him to Taqwacore – a hardcore, Muslim punk rock scene.
"What this rough-around-the-edges but hugely likable film lacks in budget it more than makes up for in energy, visual flair and, yes, punk spirit." —Time Out
OVID EXCLUSIVE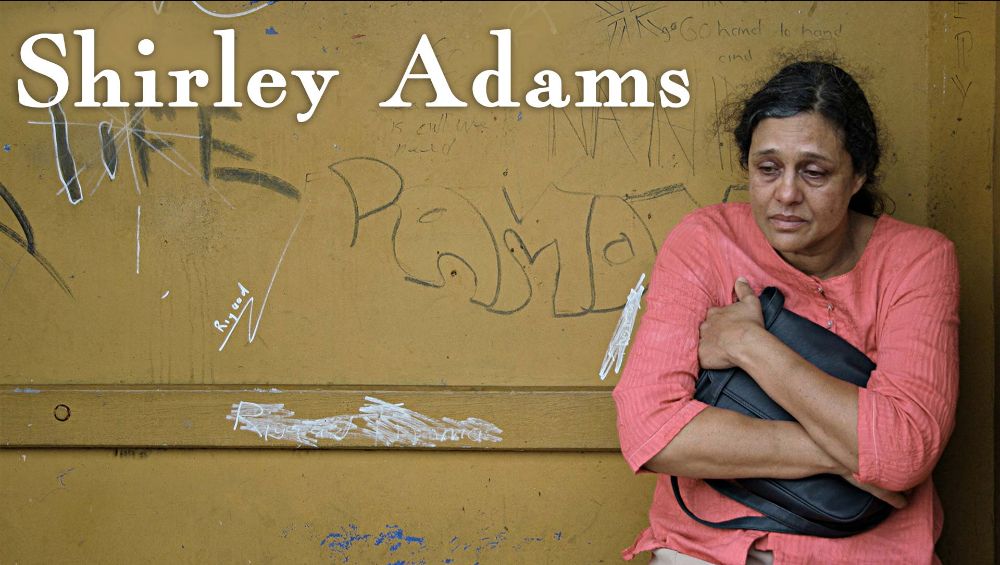 Tuesday, December 13
Shirley Adams
Directed by Oliver Hermanus
Starring Keenan Arrison, Emily Child, and Denise Newman
Monument Releasing | Feature | South Africa | 2009
Shirley Adams (Denise Newman) spends her days caring for her disabled son, Donovan (Keenan Arrison) – he was shot in the back of the neck on his way home from school one afternoon over a year ago. Since then the Adams family has lost all their worldly possessions to medical bills. Shirley has no money, no job and no husband – he left without a trace months ago. Shirley's life now consists of trying to make ends meet by shoplifting and relying on the charity of others. When a young, eager occupational therapist (Emily Child), comes into their lives, Shirley hopes that it might lift her son's spirits and finally put them on the path to some form of stability.
Wednesday, December 13
Deprogrammed
Directed by Mia Donovan
Utopia | Documentary | USA | 2015
Deprogrammed chronicles Ted 'Black Lightning' Patrick's anti-cult crusade. His practice of 'deprogramming', also known as reverse brainwashing, started in the early 1970s and quickly snowballed into a vast underground movement composed of concerned parents, ex-cultist-turned-deprogrammers and some sympathetic law-enforcers whose mission was to physically and mentally remove individuals from cults.
"For anyone interested in the notion of how belief can corrupt as well as save, or perhaps hold a more extreme atheistic view of any organized faith, then this is the documentary for you." —The Boston Globe
---
Sexy Baby
Directed by Jill Bauer and Ronna Gradus
Utopia | Documentary | USA | 2012
These days, sex doesn't just sell, it saturates our culture. In the age of runaway social media and "sexting," raunchy rap songs on pop radio, and hardcore pornography at the click of a mouse—what's it like to be a woman? A girl? A teenage boy? Their parents? In this feature documentary, the directors follow a trio of characters to reveal the toll all this titillation is taking on America and force viewers to get comfortable having the uncomfortable conversations.
---
Best Kept Secret
Directed by Samantha Buck
Utopia | Documentary | USA | 2013
Janet Mino has taught her class of students with autism for four years. When they graduate in spring of 2012, they will leave the security of the public school system forever. Best Kept Secret follows them the year before graduation. The clock is ticking to find them a place in the adult world, so they do not end up where their predecessors have, sitting at home, institutionalized, or on the streets.
"It spotlights an important issue yet never seeks to squeeze the truth into an easily digestible narrative frame. Instead it expands its storytelling to the boundaries of messy, joyful, and painful reality." —The New York Times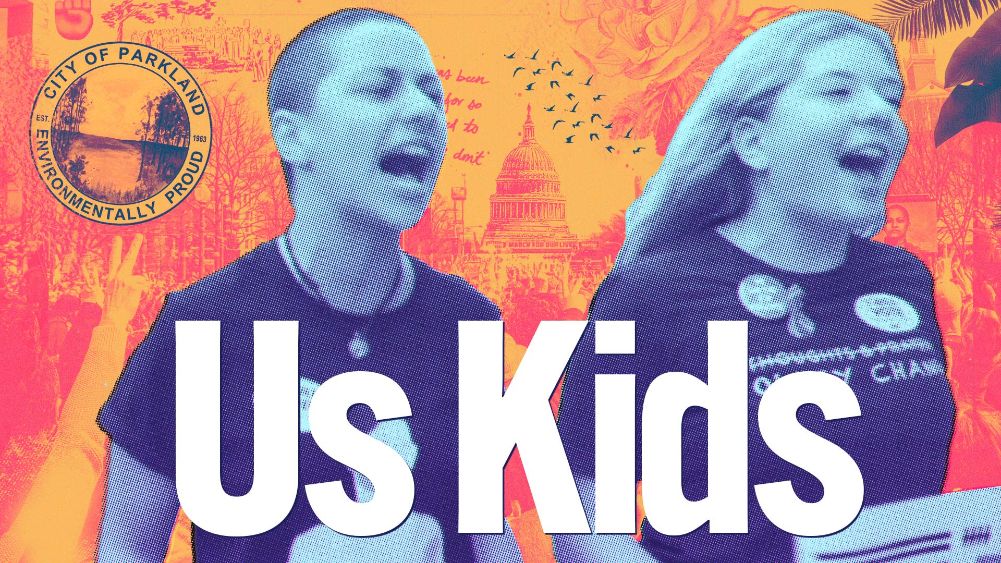 Thursday, December 15
Us Kids
Directed by Kim A. Snyder
Greenwich Entertainment | Documentary | USA | 2020
From Kim A. Snyder, director of the Peabody Award-winning documentary Newtown, comes an insightful, rousing coming-of-age story of a generation of youth leaders determined to take the reins and fight for justice at a most critical time in our nation's history. Sparked by the plague of gun violence ravaging schools, Us Kids offers unprecedented access to the March For Our Lives movement, following X Gonzalez and other co-founders and survivors over the course of several years. These teenage activists pull off the largest youth protest in American history, setting out to build an inclusive and unprecedented youth movement that addresses gun violence prevention, racial justice, a growing public health crisis, and shocking a political system into change.
"Indispensable viewing for anyone who genuinely cares about the future of this country beyond "thoughts and prayers." —Los Angeles Times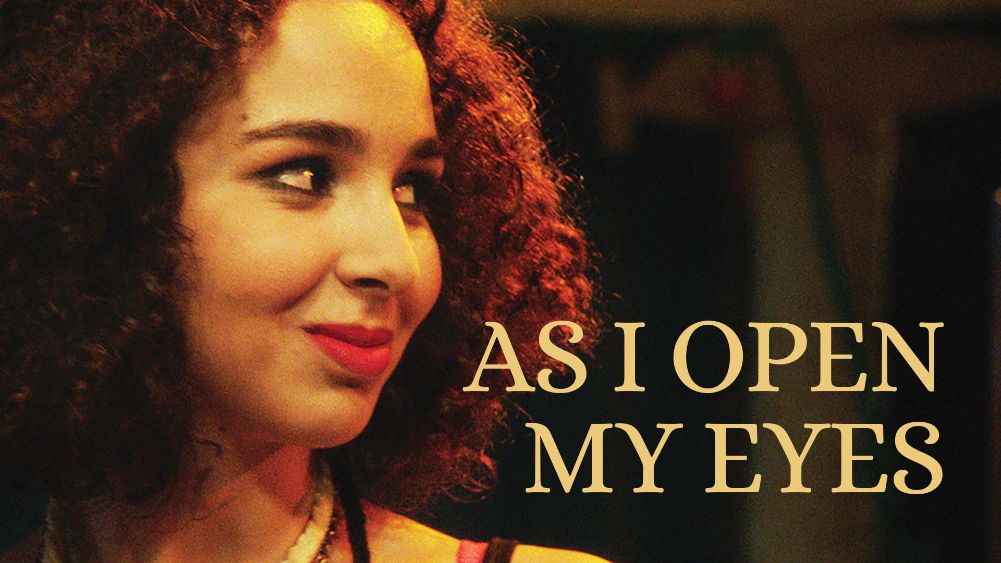 Friday, December 16
As I Open My Eyes
Directed by Leyla Bouzid
Starring Ghalia Benali and Baya Medhaffer
Kino Lorber | Feature | Tunisia | 2015
Farah (Baya Medhaffar) is a young woman at a crossroads. Her medical-school application has just been accepted, and nothing could please her mother, Hayet (Ghalia Benali), more—but Farah's passion is for music, and her underground band is just beginning to get noticed. Their music blends rock with daring lyrics that have the raw poetry of spoken word. Soon enough, the police are alerted to the band's subversive performances and begin to harass them, and when Farah is detained and interrogated, she realizes that one of her friends is a snitch. Inspired by director Leyla Bouzid's personal experiences during Ben Ali's dictatorship
"An expertly woven story exploring sexuality, mother-daughter relationships, a country at war with itself and a young girl caught up in the middle of it all." —Film Inquiry
---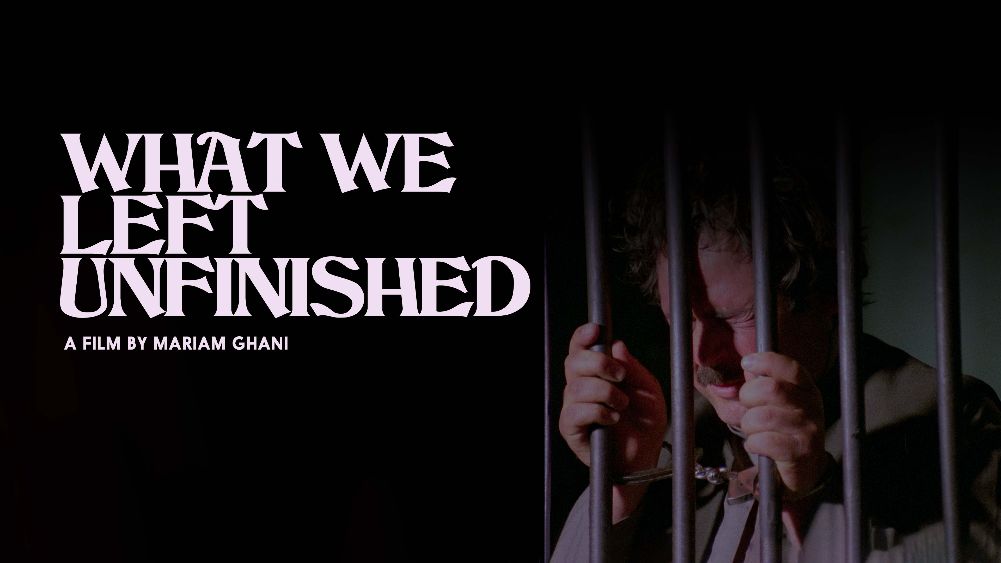 What We Left Unfinished
Directed by Mariam Ghani
Dekanalog | Documentary | France | 2019
The story of five unfinished films from the Communist era in Afghanistan, and the people who went to crazy lengths to make them – bringing together newly rediscovered and restored footage with new footage shot in the same locations, and stories from behind the scenes, as told by the directors, actors, and crew who were there.
"Mariam Ghani's documentary spurs audiences to consider the politics that underlies any artistic activity." —Slant Magazine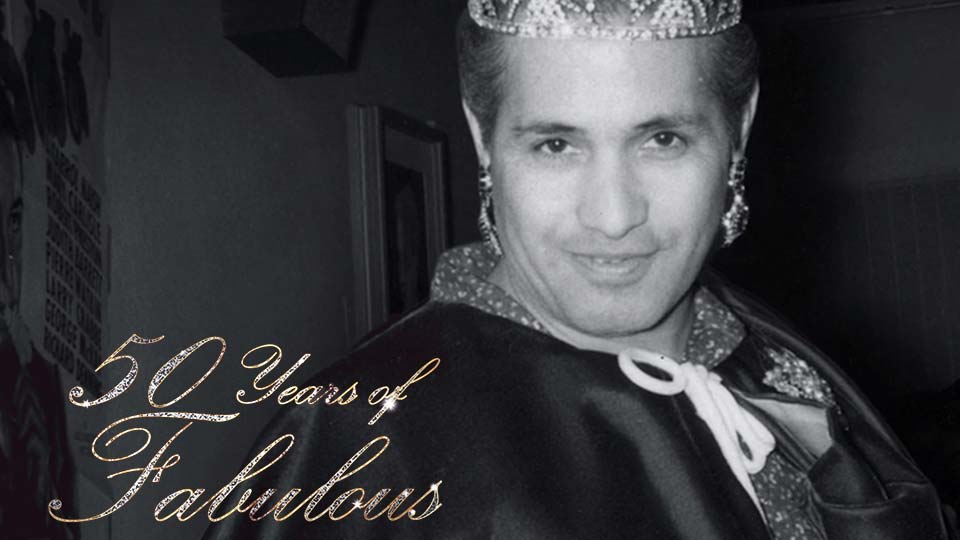 Monday, December 19
50 Years of Fabulous
Directed by Jethro Patalinghug
Frameline | Documentary | USA | 2018
Recounts the rich history of the Imperial Council, the oldest LGBT charity organization in the world. Founded in San Francisco by renowned activist, drag queen, and performer Jose Sarria (the first openly gay man to run for political office), the Council has helped shape LGBTQ+ life and social history in San Francisco and beyond throughout the last five decades.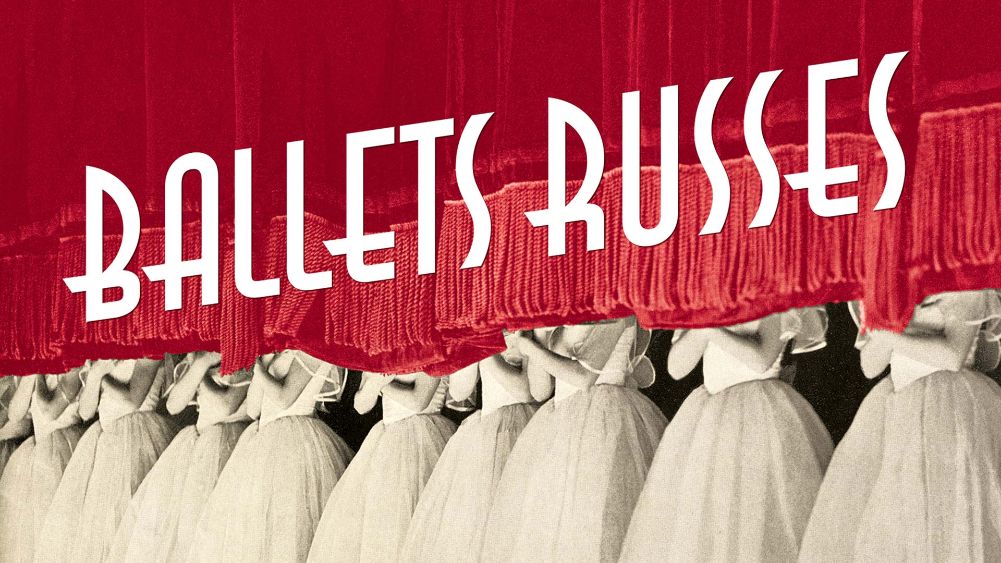 Tuesday, December 20
Ballet Russes
Directed by Dayna Goldfine and Dan Geller
Narrated by Mariam Seldes
Kino Lorber | Documentary | USA | 2005
From 1909 to 1929, the Ballets Russes traveled the globe, becoming one of the most famous ballet troupes in the world as they collaborated with painters and filmmakers, and setting new standards for artistry in dance production. When their impresario, Sergei Diaghilev, died in 1929, the company's glory years came to an end, but their legend persisted through the 20th century. A 2000 reunion of surviving members in New Orleans provides the world with an opportunity to pay tribute.
"Enchanting, edifying, and exhilarating." —Andrew Sarris, Observer
Complete list of films premiering on OVID this month (in alphabetical order):
50 Years of Fabulous, Jethro Patalinghug (2018)
As I Open My Eyes, Leyla Bouzid (2015)
Ballets Russes, Dan Geller and Dayna Goldfine (2005)
Best Kept Secret, Samantha Buck (2013)
Big Sonia, Leah Warshawski and Todd Soliday (2017)
Dark Circle, Chris Beaver, Judy Irving and Ruth Landy (1982)
Deprogrammed, Mia Donovan (2015)
Dogs, Bogdan Mirică (2016)
Dykes Camera Action, Caroline Berler (2018)
Insecticdes: License to Kill, Miyuki Droz, Sylvain Lepetit and Sébastien Séga (2021)
Mother, I Am Suffocating. This Is My Last Film About You., Lemohang Jeremiah Mosese (2019)
Queer Genius, Catherine Pancake (2019)
Sexy Baby, Ronna Gradus and Jill Bauer (2012)
Shirley Adams, Oliver Hermanus (2009)
Summer White, Rodrigo Ruiz Patterson (2020)
The Taqwacores, Eyad Zahra (2010)
Us Kids, Kim A. Snyder (2020)
We Go Way Back, Lynn Shelton (2006)
Western, Bill Ross IV and Turner Ross (2015)
What We Left Unfinished, Mariam Ghani (2019)
You Won't Miss Me, Ry Russo-Young (2010)