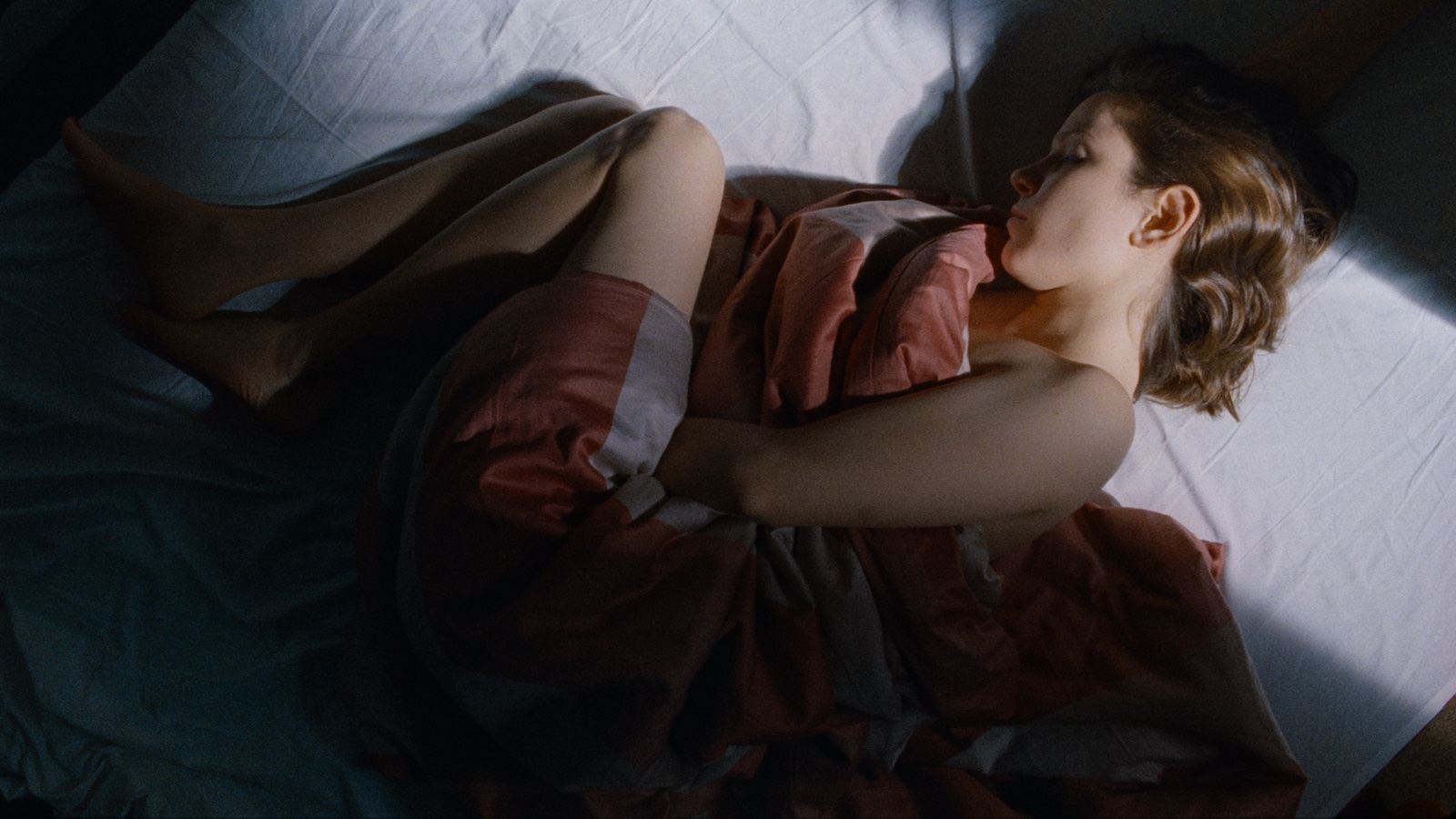 OVID's November Releases: The seductive and strange arthouse hits "Ham on Rye" and "Preparations to be Together for an Unknown Period of Time," season 2 of "Maison Close," Michel Gondry's dysfunctional family doc "The Thorn in the Heart," the unforgettable "Embrace of the Serpent" & much more!
OVID.tv is proud to announce its November slate of 38 streaming releases, 15 of which are SVOD exclusives.
November brings season two of the acclaimed French drama series (and OVID subscriber favorite) Maison Close to OVID. PopMatters praised this gorgeously shot period drama for bringing "the dark side of 1870s Paris to vivid life." Season two premieres on November 18th.
OVID is proud to present seven highlights from Pacific Arts Movement's "Reel Voices" program. Reel Voices empowers high school students to learn the art of documentary filmmaking. The subjects of these films were chosen by the students, and they will surprise you with their craft and insight.
OVID's November lineup also features a number of noteworthy and acclaimed independent features from around the world, including Michel Gondry's The Thorn in the Heart, the eerie and surprising coming-of-age yarn Ham on Rye, Ciro Guerra's mesmerizing Embrace of the Serpent, and the Hungarian puzzle-box Preparations to Be Together for an Unknown Period of Time.
Full details and lineup for November are below.
(Image from Lili Horvát's Preparations to Be Together for an Unknown Period of Time, premiering on OVID on November 30th)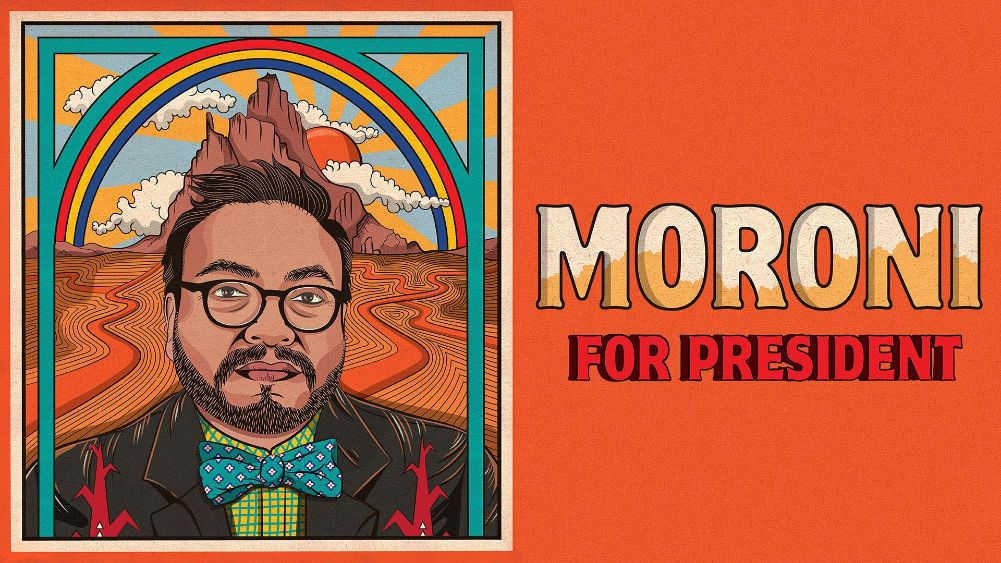 Tuesday, November 1
Moroni for President
Directed by Saila Huusko and Jasper Rischen
Frameline | Documentary | USA | 2017
Determined to shake up the status quo and bring positive change to his people, a gay college professor begins a grassroots campaign to become the next president of the Navajo Nation.
"Provides an insider's look at Navajo politics and a rare perspective on marginalised live." —Eye For Film
---
Queer Coolie-tudes
Directed by Michelle Mohabeer
Frameline | Documentary | Canada | 2019
A creative essay documentary and queer ethnography which traces the intergenerational lives, histories, identities, familial relations, and sexualities of a diverse range of subjects (academics, artists, and activists) from the Indo-Caribbean diaspora in Canada.
"Creates a complete picture of marginalization – race, class, sex and sexuality." —Now Magazine
OVID EXCLUSIVE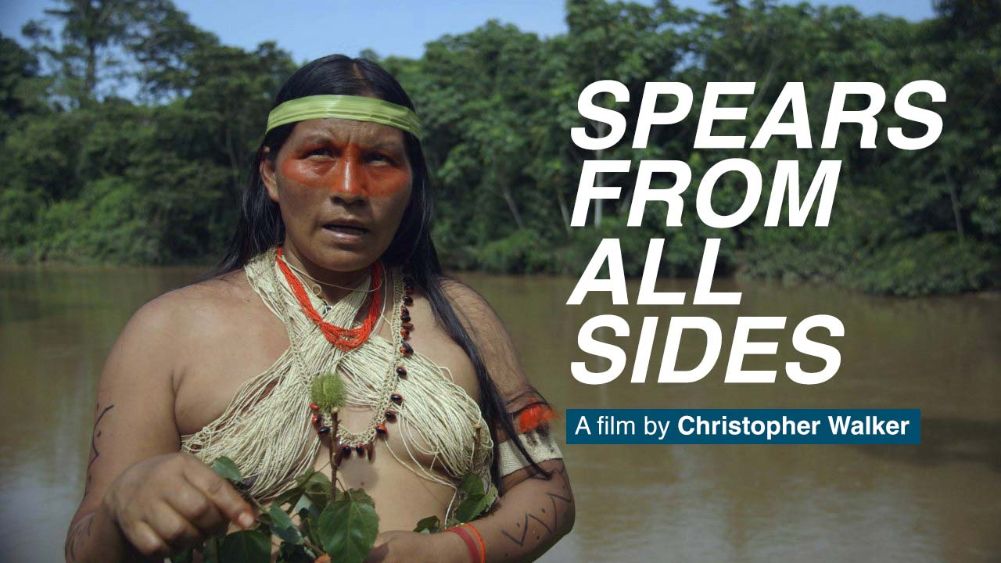 Wednesday, November 2
Spears From All Sides
Directed by Christopher Walker
Icarus Films | Documentary | USA | 2019
A follow-up to his acclaimed film Trinkets and Beads, Christopher Walker's Spears From All Sides follows the young, charismatic Waorani activist Opi as he tells the dramatic story of a vehement, community-based resistance by tribal communities in one of the most remote and beautiful areas of the world. It reveals the duplicity of the Ecuadorian government and the oil companies in their attempts to defeat the Waorani at all costs, including the co-option and subsequent betrayal of the former Waorani leader Moi – the hero of the previous film. Out of disaster, Opi sees a possibility of hope – regaining their autonomy which they lost with the arrival of the missionaries 60 years ago.
OVID EXCLUSIVE – SVOD PREMIERE
---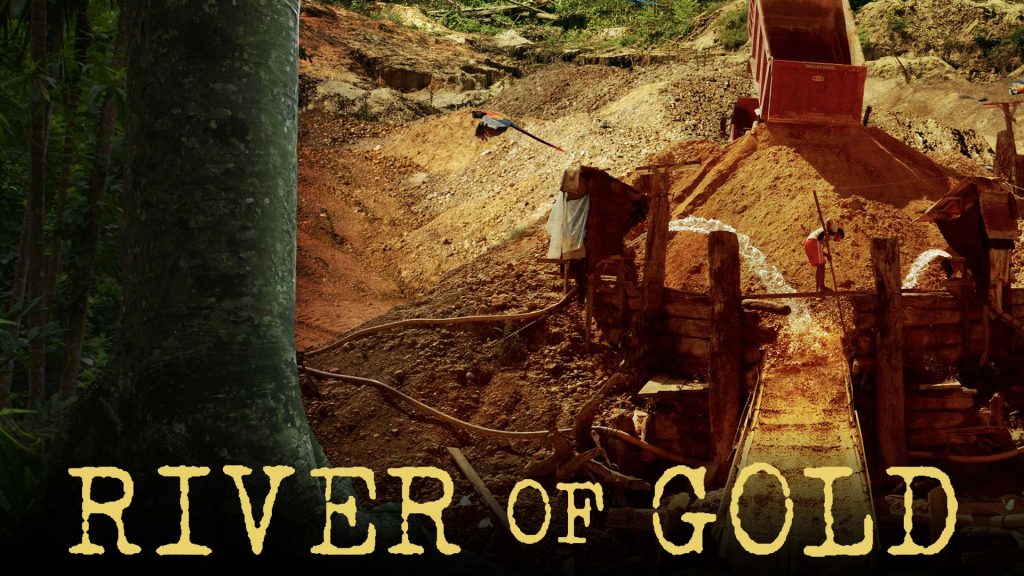 River of Gold
Directed by Reuben Aaronson and Sarah DuPont
Narrated by Herbie Hancock and Sissy Spacek
Under the Milky Way | Documentary | USA | 2016
Narrated by Academy Award winners Sissy Spacek and Herbie Hancock, River of Gold is the disturbing account of a clandestine journey into Peru's Amazon rainforest to uncover the savage unraveling of pristine jungle. Guided by Peruvian biologist Enrique Ortiz, war journalists Ron Haviv and Donovan Webster bear witness to the apocalyptic destruction in pursuit of illegally mined gold with consequences on a global scale. Fast forward four years to a massive intervention by the Peruvian government. What will be the fate of this critical region of priceless biodiversity as these extraordinarily beautiful forests are turned into a hellish wasteland?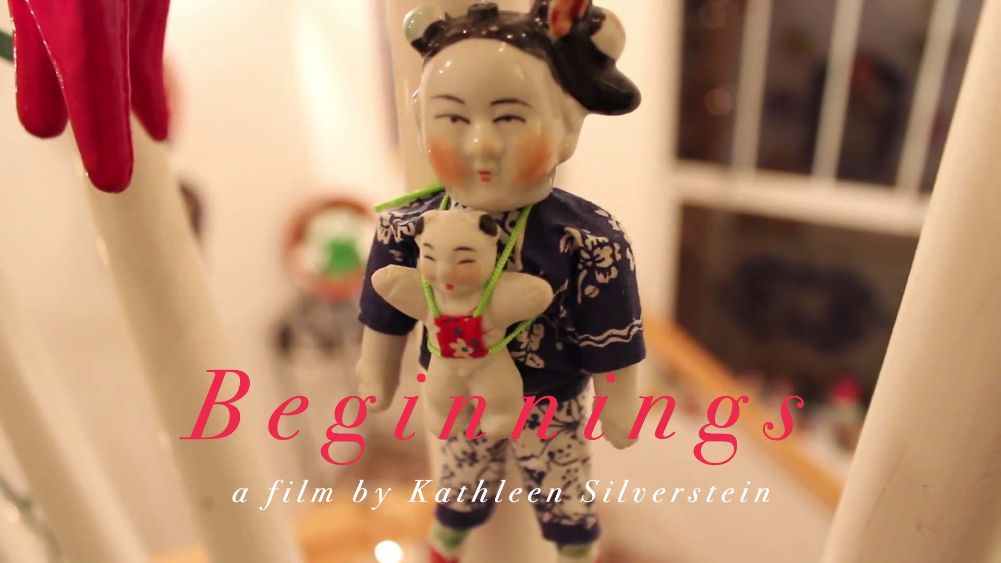 Thursday, November 3
Selected Films from Reel Voices!
Since 2005, Pacific Arts Movement has empowered local high school students to learn the art of documentary filmmaking. Called "Reel Voices," this 8-week summer class helps students become socially-conscious storytellers, learn video editing, and experience all stages of production. Students choose their own topics ranging from self love, mental health, social issues, cultural identity and more in stories that are both personal and deeply relevant to the broader San Diego community. OVID is proud to present seven exceptional films from this program.
---
Beginnings
Directed by Kathleen Silverstein
Pacific Arts Movement | Documentary Short | USA | 2012
This film provides an intimate look into the life of an adoptee. This highly personal film explores the filmmaker's history including a trip back to her orphanage in Suzhou China. Beginnings shows us that there is nothing more important than the bond and love that you share with your family.
OVID EXCLUSIVE
---
Motherlands
Directed by Winter Smiley
Pacific Arts Movement | Documentary Short | USA | 2016
Split into three chapters, Motherlands follows the stories of seven Filipina women as their tales interweave across generations, borders, and bloodlines.
OVID EXCLUSIVE
---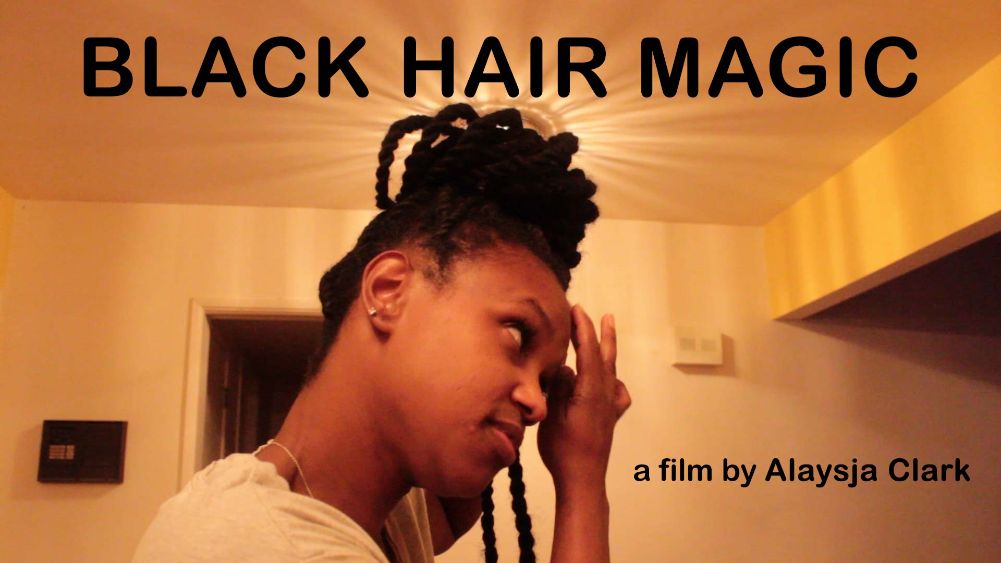 Black Hair Magic
Directed by Alaysja Clark
Pacific Arts Movement | Documentary Short | USA | 2017
African-American women discuss the struggles and benefits of being a black woman in America through hair.
OVID EXCLUSIVE
---
Motherlands
Directed by Winter Smiley
Pacific Arts Movement | Documentary Short | USA | 2016
Split into three chapters, Motherlands follows the stories of seven Filipina women as their tales interweave across generations, borders, and bloodlines.
OVID EXCLUSIVE
---
Brujeria
Directed by Vivian Muñoz
Pacific Arts Movement | Documentary Short | USA | 2018
With silent conflict brewing within young and old Latinx alike, god-fearing macho facades must fall. Mental health is not a curse. No es brujería.
OVID EXCLUSIVE
---
American Born Confused Desi
Directed by Anvita Gurung
Pacific Arts Movement | Documentary Short | USA | 2018
An insider's look at the challenging world of expectations and stereotypes surrounding second-generation Indian American youth.
OVID EXCLUSIVE
---
Intermission
Directed by Amiahlina Figueroa
Pacific Arts Movement | Documentary Short | USA | 2019
In an apartment building located in downtown San Diego, there occupies a Chinese couple, a Japanese mom, and a Mexican security guard. We learn where they're from, how they got here, and their experiences of coming from another country. The thing that connects them all? They all reside in the building, as an intermission to life.
OVID EXCLUSIVE
---
The Paradise We Are Looking For
Directed by Joseph Mangat, Norbert Shieh, Quyên Nguyen-Le and R.J. Lozada
Pacific Arts Movement | Documentary | USA | 2019
San Diego has been called many things—including a paradise. It's also a refugee city, a cluster of neighborhoods, a militarized zone, a border town. This collection of four short documentaries maps many such San Diegos—across ethnicity, geography, and history.
OVID EXCLUSIVE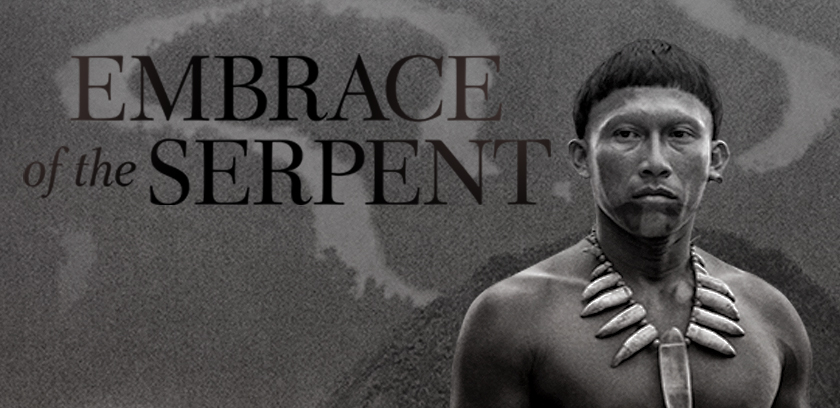 Friday, November 4
Embrace of the Serpent
Directed by Ciro Guerra
Oscilloscope | Feature | Colombia | 2015
At once blistering and poetic, the ravages of colonialism cast a dark shadow over the South American landscape in Embrace of the Serpent, the third feature by Ciro Guerra. Filmed in stunning black-and-white, it centers on Karamakate, an Amazonian shaman and the last survivor of his people, and the two scientists who, over the course of 40 years, build a friendship with him. The film was inspired by the real-life journals of two explorers (Theodor Koch-Grünberg and Richard Evans Schultes) who traveled through the Colombian Amazon during the last century in search of the sacred and difficult-to-find psychedelic Yakruna plant.
"A mystical movie missile from Colombia. It's ballistic, balletic, sometimes brilliant." —Financial Times
---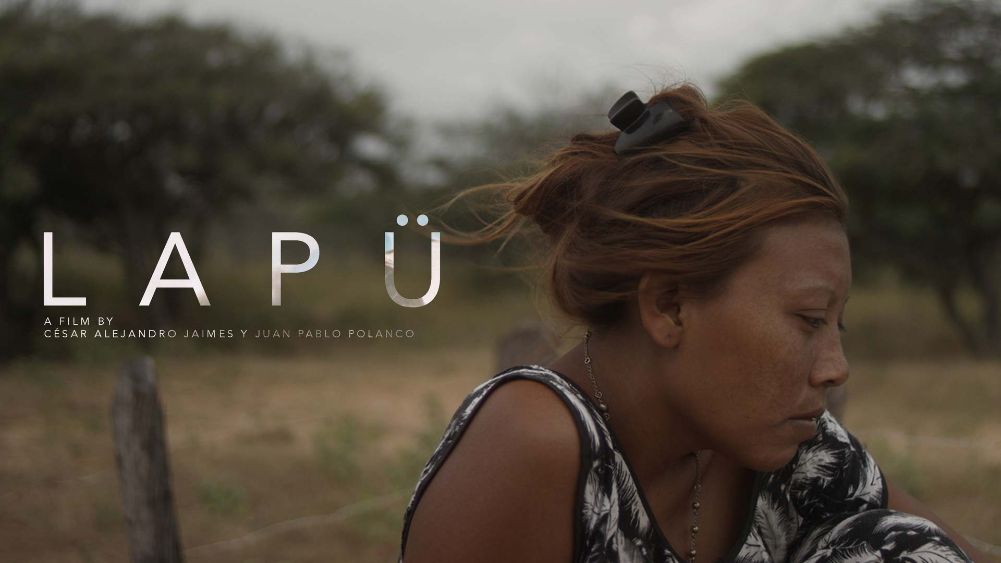 Lapü
Directed by Juan Pablo Polanco and César Alejandro Jaime
Syndicado | Documentary | Colombia | 2019
A young Wayuu woman exhumes her cousin's remains buried in the middle of the Guajira Desert in order to meet her for the last time. 
"Captures the atmosphere of a rite of passage ." —The Hollywood Reporter
OVID EXCLUSIVE
Tuesday, November 8
Kimjongilia
Directed by N.C. Heikin
Monument Releasing | Documentary | USA, France, South Korea | 2009
North Koreans who fled their country tell their stories of repression. They bear witness to concentration camps, famines, and the impossibility of escaping. 
"Lately outsiders are more likely to laugh at North Korea's despotic head than to think about those who suffer under him, and Kimjongilia is a welcome and necessary antidote to that impulse." —The Boston Globe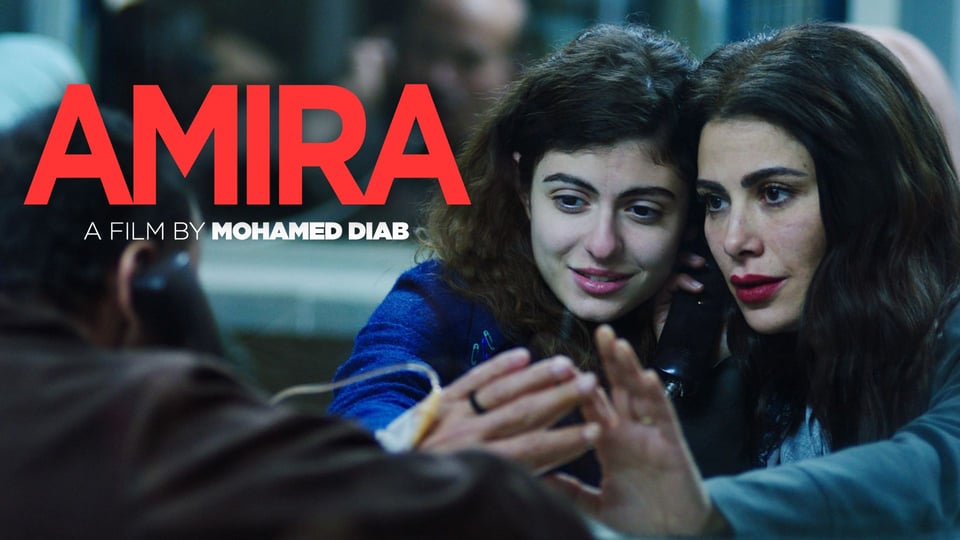 Wednesday, November 9
Amira
Directed by Mohamed Diab
Distrib Films | Drama | Egypt | 2021
Amira (Tara Abboud), a 17 year old Palestinian, was conceived with the smuggled sperm of her imprisoned father, Nawar. Although their relationship since birth has been restricted to prison visits, he remains her hero. His absence in her life is overcompensated with love and affection from those surrounding her. But when a failed attempt to conceive another child reveals Nawar's infertility, Amira's world turns upside down.
OVID EXCLUSIVE – SVOD PREMIERE
---
Captain Abu Raed
Directed by Amin Matalqa
Under the Milky Way | Drama | USA | 2007
When an old airport janitor finds a captain's hat in the trash, he gets pulled into the lives of children in his poor neighborhood. He weaves imaginary stories of his world adventures to offer hope in the face of their harsh reality.
"A sweet-tempered tale about the power of fantasy and storytelling becomes a starker parable about human connection and personal sacrifice." —Toronto Star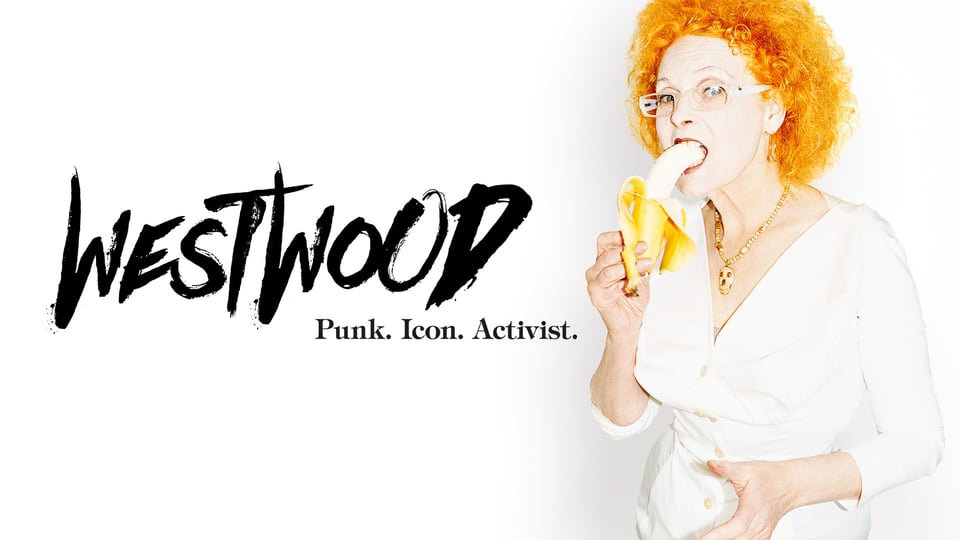 Thursday, November 10
Westwood: Punk, Icon, Activist
Directed by Lorna Tucker, with Christina Hendricks, André Leon Talley and Kate Moss
Greenwich Entertainment | Documentary | UK | 2018
Since igniting the punk movement with ex-partner and Sex Pistols' manager Malcolm McLaren, Dame Vivienne Westwood has been redefining British fashion for over 40 years and is responsible for creating many of the most distinctive looks of our time. With exclusive, unprecedented access, this is the first film to encompass the remarkable story of Vivienne's life, her fashion, her personality, her activism, and her cultural importance.
"If you're a free spirit, you'll enjoy this spirited backward glance at a great British designer, provocateur, businesswoman, whose smash-the-box approach continues to inspire in these dull gray days of our despair." —Bay Area Reporter
---
Picture Me: A Model's Story
Directed by Ole Schell, Sara Ziff
Factory 25 | Feature | USA | 2010
Filmmaker Ole Schell follows his girlfriend, model Sara Ziff, for several years documenting her rise from a fresh face to one that adorns billboards and magazines around the world. This intimate account features in-depth interviews with noted photographers and designers, but also relies on footage shot by the models themselves, giving voice to those who are often seen but rarely heard. 
"This absorbing, highly personal documentary gives a stripped-down, inside look at a glamorous business, which can often be anything but." —Film Journal International
OVID EXCLUSIVE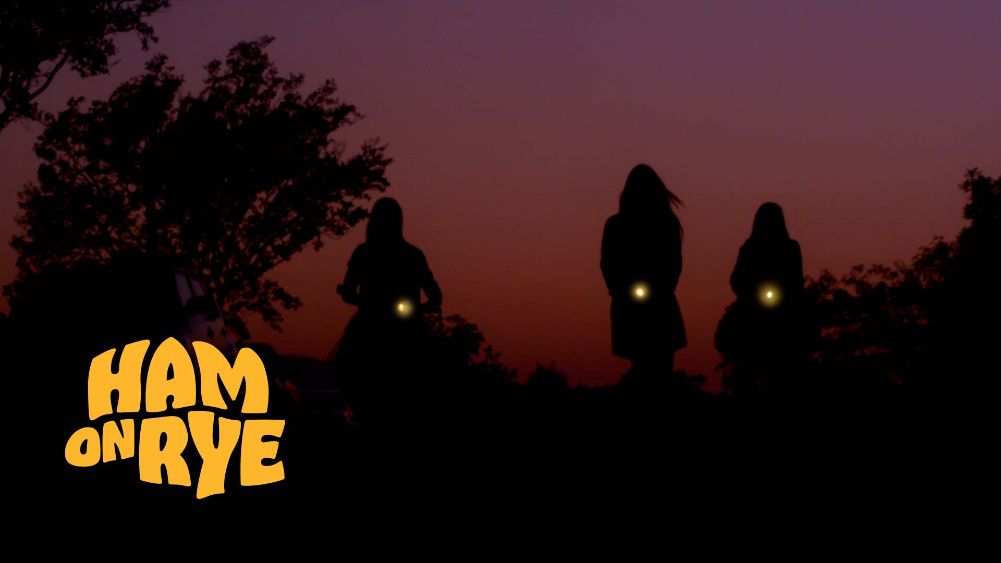 Friday, November 11
Ham on Rye
Directed by Tyler Taormina, starring Haley Bodell, Audrey Boos, Danny Tamberelli
Factory 25 | Feature | USA | 2020
Ham on Rye, a coming-of-age comedy centered on the nervous excitement of youth and the strange horror of entering adulthood uses an expansive ensemble of over one hundred performers, including non-actors, musicians, 90's Nickelodeon child stars, and more, to explore a suburban community's relationship with a prom-like ritual and the decay of the human spirit. It begins with the crowd-pleasing spirit of a John Hughes movie and fades slowly into an off-kilter dystopia with the energy of Dazed and Confused. 
"A film that resembles the American Pie franchise as reimagined by conceptual artist Matthew Barney." —Financial Times
OVID EXCLUSIVE
---
The Off Hours
Directed by Megan Griffiths, starring Amy Seimetz
Monument Releasing | Feature | USA | 2011
Amy Seimetz alluringly commands the screen as Francine, a waitress whose liberation from her mundane existence is long overdue. In the restless world of the night shift at a highway diner, Francine's life consists of casual encounters and transient friendships. What she wants is out of reach—or is it that she's lost track of wanting anything at all? When a banker turned big-rig driver becomes a regular, he sparks hope in Francine.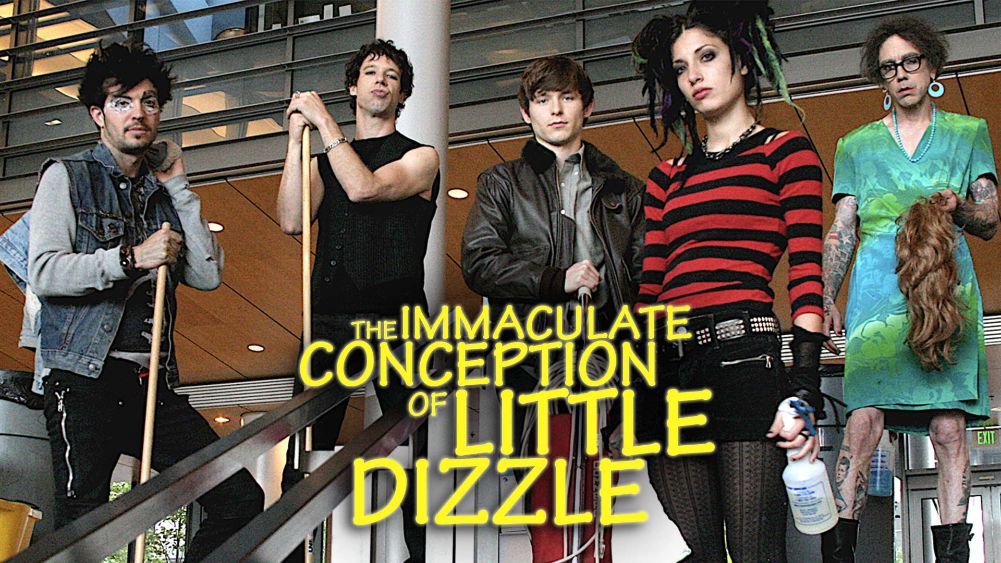 Tuesday, November 15
The Immaculate Conception of Little Dizzle
Directed by David Russo, starring Marshall Altman and Natasha Lyonne
Monument Releasing | Feature | USA | 2009
After losing his cubicle job as a data manager in Seattle, spiritually confused Dory feels like his life is going down the drain. He plummets from white collar to brown collar when he is forced to take a job as a janitor at a product research firm. Before long, Dory forges a bond with his cast-off co-workers, people who work by night, sleep by day, and embrace their status as nocturnal nobodies. When it appears that the janitors are being used as unwitting guinea pigs by the executives of the firm they clean, Dory and his friends discover first-hand the law of unintended consequences. 
"Wildly imaginative." —Seattle Times
---
The Thorn in the Heart
Directed by Michel Gondry
Oscilloscope | Documentary | France | 2010
A personal look at the life of the Gondry family matriarch, Michel's aunt Suzette Gondry, and her relationship with her son, Jean-Yves. Michel examines Suzette's years as a school teacher and her life in rural France. During the course of filming the documentary, Michel unearths new family stories and uses his camera to explore them in a subtle and sensitive way.
"This is an extraordinary film." —Vulture
Wednesday, November 16
The World Before Your Feet
Directed by Jeremy Workman
Greenwich Entertainment | Documentary | USA | 2018
For over six years, Matt Green has been walking every street in New York City, over 8000 miles, on a journey of discovery, humanity, and wonder.
Something of a modern-day Thoreau, Matt gave up his former engineering job, his apartment, and most of his possessions, sustaining his endeavor through couch-surfing, cat-sitting, and a $15-per-day budget. He's not sure exactly why he's doing it, only knowing that there's no other way he'd rather spend his days.
"This well-made and intriguing documentary isn't about New York so much as it is about an unusual idea seen to fruition." —RogerEbert.com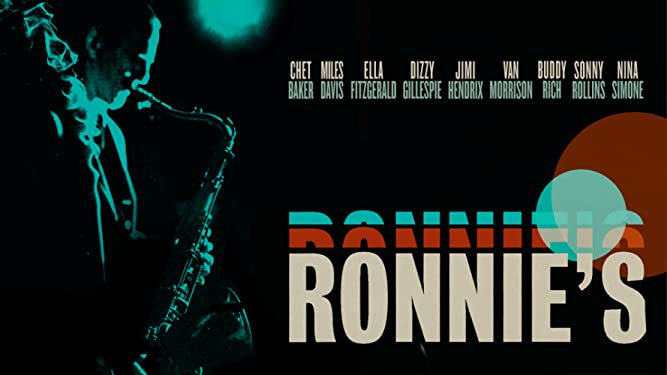 Thursday, November 17
The Booksellers
Directed by D.W. Young, with Fran Lebowitz, Parker Posey and Gay Talese
Greenwich Entertainment | Documentary | USA | 2020
Antiquarian booksellers are part scholar, part detective, and part businessperson, and their personalities and knowledge are as broad as the material they handle. They also play an underappreciated yet essential role in preserving history. The Booksellers takes viewers inside their small but fascinating world, populated by an assortment of obsessives, intellects, eccentrics and dreamers.
"Indifferent to the siren call of computer screens, these characters really do stand out from the crowd." —London Evening Standard
---
Ronnie's
Directed by Oliver Murray, with Mel Brooks and Quincy Jones
Greenwich Entertainment | Documentary | USA | 2020
Ronnie's chronicles the life of saxophonist Ronnie Scott, a poor, Jewish kid growing up in 1940s East End, London who became the owner of the eponymous nightclub. Musical greats spanning decades played at Ronnie's including Dizzy Gillespie, Sarah Vaughan, Ella Fitzgerald, Miles Davis, Rahsaan Roland Kirk, Nina Simone, Van Morrison, Chet Baker, and Jimi Hendrix, who played there the night of his death. Glorious clips bring to life this legendary jazz club and its charming yet tormented owner.
"The performance element – full of smoke and sweat as well as all the notes – gives the film life and rhythm." —Eye For Film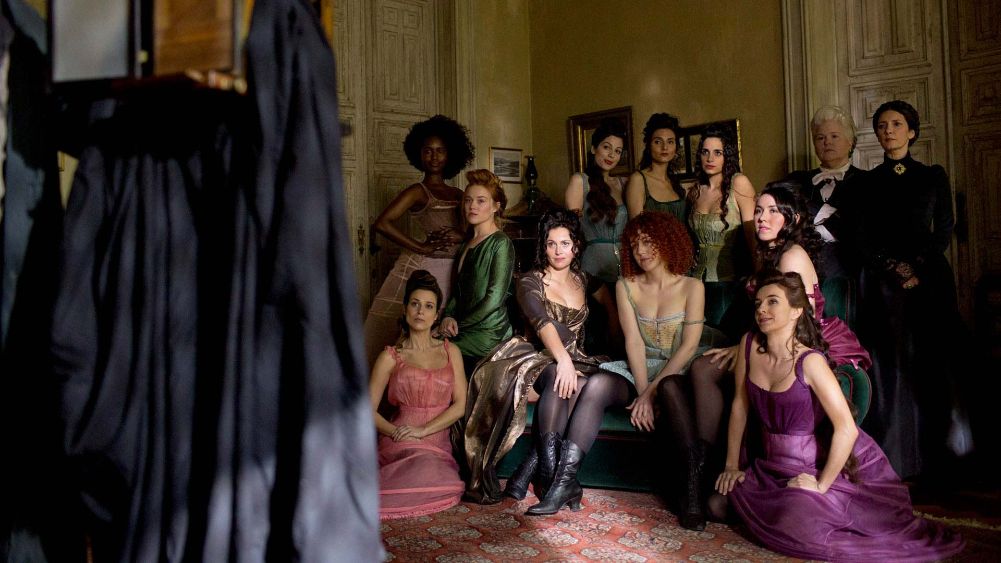 Friday, November 18
Eight Episodes!
Maison Close: Season Two
Created by Jacques Ouanichey, starring Anne Charrier, Jemima West, and Deborah Grall
Music Box | Series | France | 2013
Set in a lavish 19th Century Parisian bordello, the provocative and popular French erotic drama Maison Close invites American audiences into a sumptuous, stylized world where desire and power reign. Following the tumultuous conclusion of Season 1, we return to the ladies of "Paradise" to find that times are tougher than ever, as the brothel faces both financial ruin, as the women navigate their hard-won independence, and an over-reaching local government enforcing a return to the Moral Order that threatens the house's very existence. Seeking protection, Vera, Rose, and Hortense establish a new and dangerous alliance with Mesca, a local mobster, and his violent, greedy gang.
"Oh là là. The sex workers of the Paradise cannot catch a break, as new dramas put their livelihoods and lives at stake in the second season of Maison Close." —The Euro TV Place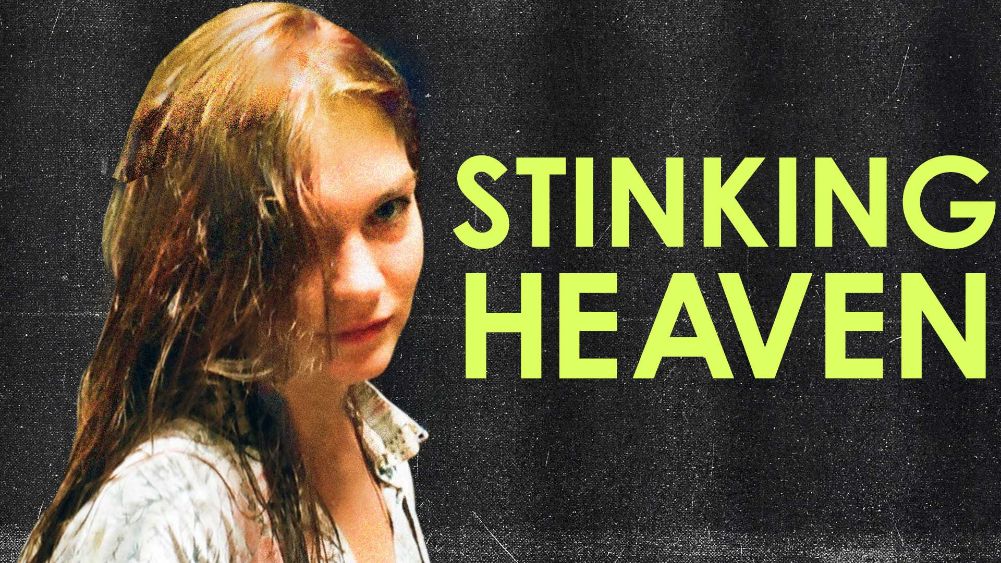 Tuesday, November 22
Stinking Heaven
Directed by Nathan Silver, starring Deragh Campbell
Factory 25 | Feature | USA | 2016
In the early 1990s, a mysterious new person's arrival at a safe house for recovering addicts leads to its turbulent demise.
"There's a horror film in here somewhere, with the creepy synth score and the recurrent close-ups of twisting, blemished faces, but Silver wisely demurs: the stench of spiritual decay is disturbing enough." —Chicago Reader
---
Exit Elena
Directed by Nathan Silver, starring Kia Davis, Cindy Silver, Nathan Silver
Factory 25 | Feature | Italy | 2012
With no place to call home, 19-year-old Elena takes a job as a live-in aide. She finds herself thrust into the middle of a family in crisis: all the things that go on between a father, grandmother, mother, and cat. Eventually, Elena strikes something of a balance…until the prodigal son returns home.
"A quiet and affecting micro-budgeted drama, its condensed frame evoking the claustrophobic feeling of the household it examines." —Slant Magazine
---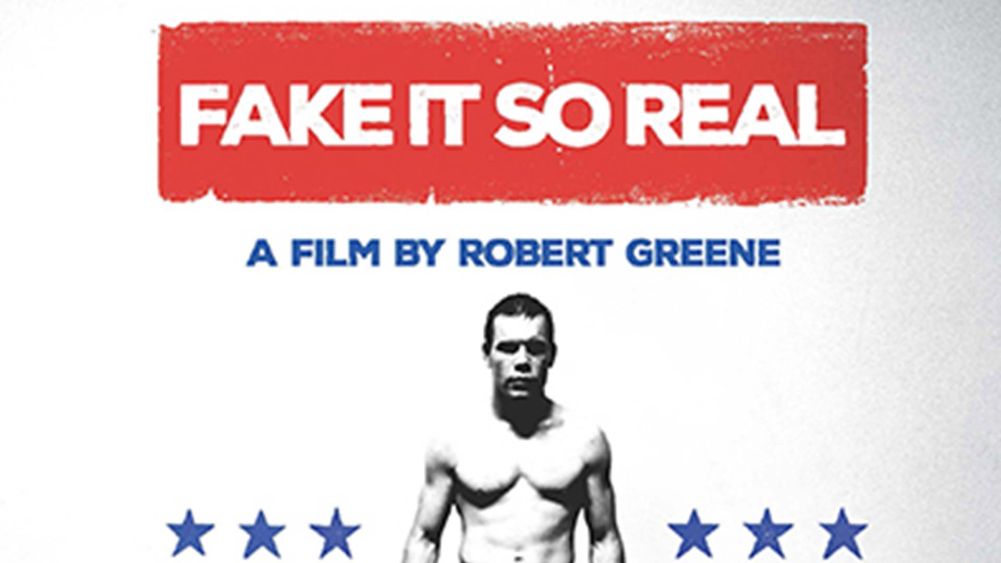 Wednesday, November 23
Fake It So Real
Directed by Robert Greene
Factory 25 | Documentary | USA | 2011
Fake It So Real follows a ragtag group of wrestlers in North Carolina over the course of a week leading up to a big show. The film explores what happens when the over-the-top theatrics of the wrestling ring collide with the realities of the working-class South. The wrestlers aren't paid for their passion, but they treat wrestling like any artist treats their work. Fake It So Real shares the triumphs and heartaches of an often under-appreciated American art form.
---
Mountain
Directed by Jennifer Peedom, narrated by Willem Dafoe
Greenwich Entertainment | Documentary | USA | 2018
Only three centuries ago, setting out to climb a mountain would have been considered close to lunacy. Mountains were places of peril, not beauty, an upper world to be shunned, not sought out. Why do mountains now hold us spellbound, drawing us into their dominion, often at the cost of our lives? 
"The movie is rich with ideas as it fixates on characters roaming empty worlds, searching for impossible ideals." —IndieWire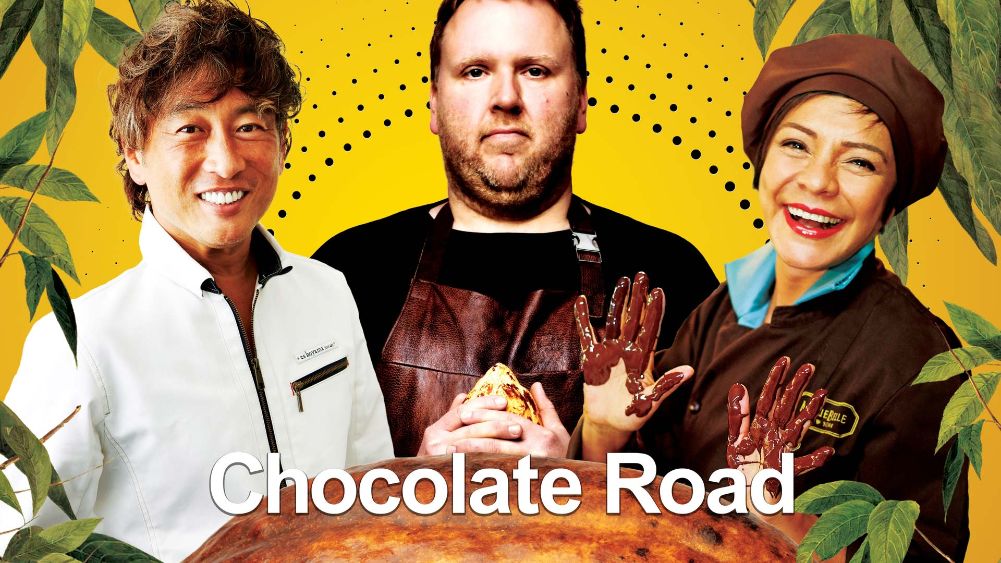 Thursday, November 24
Chocolate Road
Directed by Tanya Chuturkova
Syndicado | Documentary | USA | 2021
Discover where chocolate comes from. Three renowned chocolatiers—Maribel Lieberman, Susumu Koyama, and Mikkel Friis-Holm—take us through the process of craft chocolate-making, starting from the plantations and all the way to the final chocolate piece. On their journey, each of them finds how important it is to know the roots of their prime material—the cacao bean, and the social impact of the people involved in the chocolate production chain.
"I'll never be the same after watching Chocolate Road. No longer will I eat a bonbon without seeing a massive cacao plant. That's a good thing; it adds to the experience." —Vague Visages
OVID EXCLUSIVE – SVOD PREMIERE
---
Wa-shoku Dream: Beyond Sushi
Directed by Junichi Suzuki
Syndicado | Documentary | Japan, USA | 2015
Beginning with sushi, Japanese cuisine is familiar all over the world today. At Japanese restaurants, you can see people, regardless of their ethnicity, enjoying this food culture. There is a passionate story behind the men and women who dedicated their lives to spreading traditional Japanese cuisine, or Wa-shoku, recognized throughout the world today.
This feature documentary film illustrates the past and future of Wa-Shoku and how dedicated men and women maintained the essential traditional qualities of Japanese food.
OVID EXCLUSIVE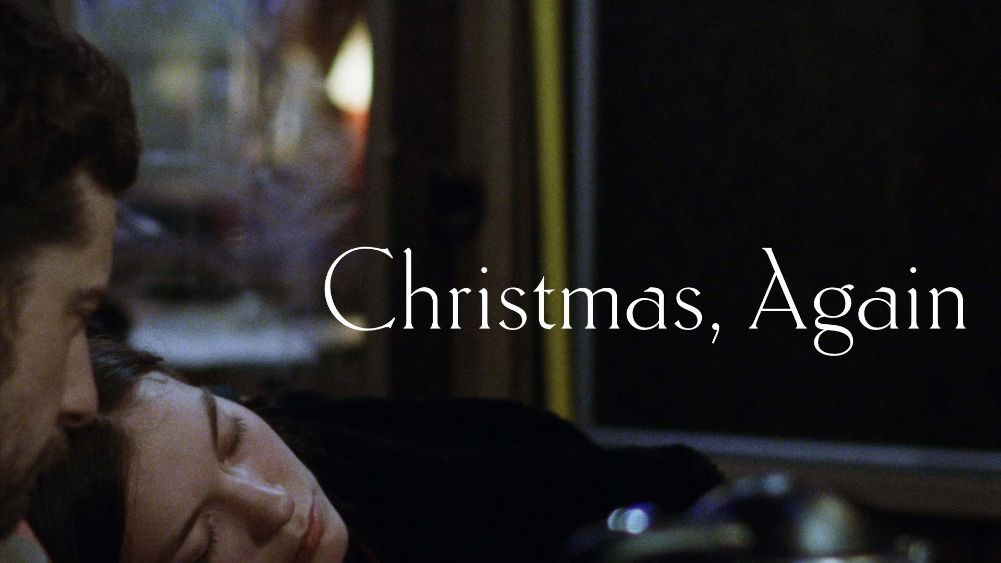 Friday, November 25
Christmas, Again
Directed by Charles Poekel, starring Kentucker Audley and Hannah Gross
Factory 25 | Feature | USA | 2016
For a fifth consecutive December, a heartbroken Noel returns to New York City to work the night shift at a sidewalk Christmas tree lot. Devoid of any holiday spirit, he struggles to stay awake during the long, chilly nights in his trailer, while the daytime traffic keeps him from getting any real rest. As he slowly spirals into despair, he comes to the aid of a mysterious young woman in the park. Her warming presence, matched with some colorful customers, helps rescue him from self-destruction.
"Delicate and restrained, the film offers the messages of redemption and renewal we so often crave from a Christmas movie without wrapping its themes and characters in tinsel." —The Wrap
---
Itzhak
Directed by Alison Chernick, with Itzhak Perlman
Greenwich Entertainment | Documentary | USA | 2018
From Schubert to Strauss, Bach to Brahms, Mozart to Billy Joel, Itzhak Perlman's violin playing transcends mere performance to evoke the celebrations and struggles of real life; "praying with the violin," says renowned Tel Aviv violinmaker Amnon Weinstein. Itzhak himself is funny, irreverent and self-deprecating, and here his life story unspools in conversations with masterful musicians, family and friends, and most endearingly his devoted wife of 50 years, Toby. Itzhak and Toby's lives are dedicated to their large, loving, Jewish family in NYC and their continual support of young musicians. As charming and entrancing as the famous violinist himself, Itzhak is a portrait of musical virtuosity seamlessly enclosed in warmth, humor, and above all, love.
Tuesday, November 29
Garry Winogrand: All Things are Photographable
Directed by Sasha Waters Freyer
Greenwich Entertainment | Documentary | USA | 2018
Described as a "poet," an "athlete," or a "philosopher" of photography, Garry Winogrand harnessed the serendipity of the streets to capture the American 1960s and '70s. His Leica M4 snapped spontaneous images of everyday people, from the Mad Men era of New York to the early years of the Women's Movement to post-Golden Age Hollywood, all while observing themes of cultural upheaval, political disillusionment, intimacy, and alienation. Once derided by critics, Winogrand's "snapshot aesthetic" is now the universal language of contemporary image-making.
---
Leaving Home, Coming Home: A Portrait of Robert Frank
Directed by Gerald Fox, with Robert Frank
Greenwich Entertainment | Documentary | USA | 2005
Completed in 2004, Leaving Home, Coming Home: A Portrait of Robert Frank was the first-ever feature-length documentary about the legendary Swiss-American photographer and filmmaker. Originally deemed too personal to be shown widely, the film has now been authorized by Frank for theatrical release.
"As filmic visits with cherished masters go, Fox's has been well worth the wait." —Los Angeles Times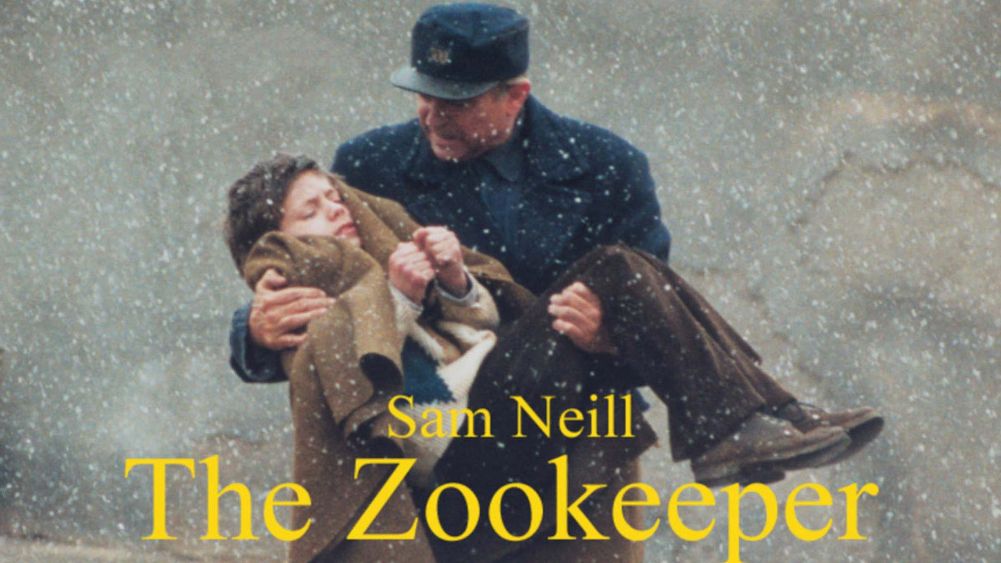 Wednesday, November 30
The Zookeeper
Directed by Ralph Ziman, starring Sam Neill
Under the Milky Way| Feature | Denmark, UK | 2001
Eastern Europe, a city ravished by civil war. Jonah Ludovic (Sam Neill) is a custodian at a small municipal zoo. He writes in a journal, poetry that softens the cynical observations of a man living in self-imposed penance. Wherever he came from, whoever he was, Ludovic is now alone, silenced by a deed unknown As the story opens, the crisis in the city has escalated. The streets are owned by snipers and guns in the hills are raining shells into the old city. People are fleeing with whatever belongings they can carry. After a night of heavy shelling, Ludovic arrives at his job to find the staff abandoning the zoo. He joins a skeleton crew that includes an elderly guard and a veterinarian (Om Puri). Their purpose: to keep the animals alive until help arrives from an international zoological mission.
---
Preparations to Be Together for an Unknown Period of Time
Directed by Lili Horvát, starring Natasa Stork
Greenwich Entertainment | Feature | Hungary | 2020
Márta, a forty-year-old neurosurgeon, falls in love. She leaves her shining American career behind and returns to Budapest to start a new life with the man. But the love of her life claims they have never met before.
"A treat – sinewy, seductive and beautifully strange." —Observer (UK)
Complete list of films premiering on OVID this month (in alphabetical order):
American Born Confused Desi, Anvita Gurung (2018)
Amira, Mohamed Diab (2021)
Beginnings, Kathleen Silverstein (2012)
Black Hair Magic, Alaysja Clark (2017)
Brujeria, Vivian Munoz (2018)
Captain Abu Raed, Amin Matalqa (2007)
Chocolate Road, Tanya Chuturkova (2021)
Christmas Again, Charles Poekel (2015)
Embrace of the Serpent, Ciro Guerra (2015)
Exit Elena, Nathan Silver (2015)
Fake it So Real, Robert Greene (2011)
Garry Winogrand: All Things are Photographable, Sasha Waters Freyer (2018)
Ham On Rye, Tyler Taormina (2020)
Intermission, Amiahlina Figueroa (2019)
Itzhak, Alison Chernick (2018)
Kimjongilia, N.C. Heikin (2009)
Lapu, Juan Pablo Polanco and César Alejandro Jaimes (2019)
Leaving Home, Coming Home: A Portrait of Frank, Gerald Fox (2004)
Maison Close (Season Two), Jacques Ouaniche (2013)
Moroni for President, Saila Huusko and Jasper Rischen (2017)
Motherlands, Winter Smiley (20n16)
Mountain, Jennifer Peedom (2017)
Picture Me: A Model's Diary, Ole Schell and Sara Ziff (2009)
Preparations to be Together for an Unknown Period of Time, Lili Horvát (2020)
Queer Coolie-tudes, Michelle Mohabeer (2018)
River Gold, Reuben Aaronson and Sarah DuPont (2016)
Ronnie's, Oliver Murray (2022)
Spears from All Sides, Christopher Walker (2019)
Stinking Heaven, Nathan Silver (2015)
The Booksellers, D.W. Young (2020)
The Immaculate Conception of Little Dizzle, David Russo (2009)
The Off Hours, Megan Griffiths (2011)
The Paradise We Are Looking For, Joseph Mangat, Norbert Shieh, Quyên Nguyen-Le, R.J. Lozada (2019)
The Thorn in the Heart, Michel Gondry (2009)
The World Before Your Feet, Jeremy Workman (2018)
The Zookeeper, Ralph Ziman (2001)
Wa-shoku Dreams: Beyond Sushi, Junichi Suzuki (2015)
Westwood: Punk, Icon, Activist, Lorna Tucker (2018)