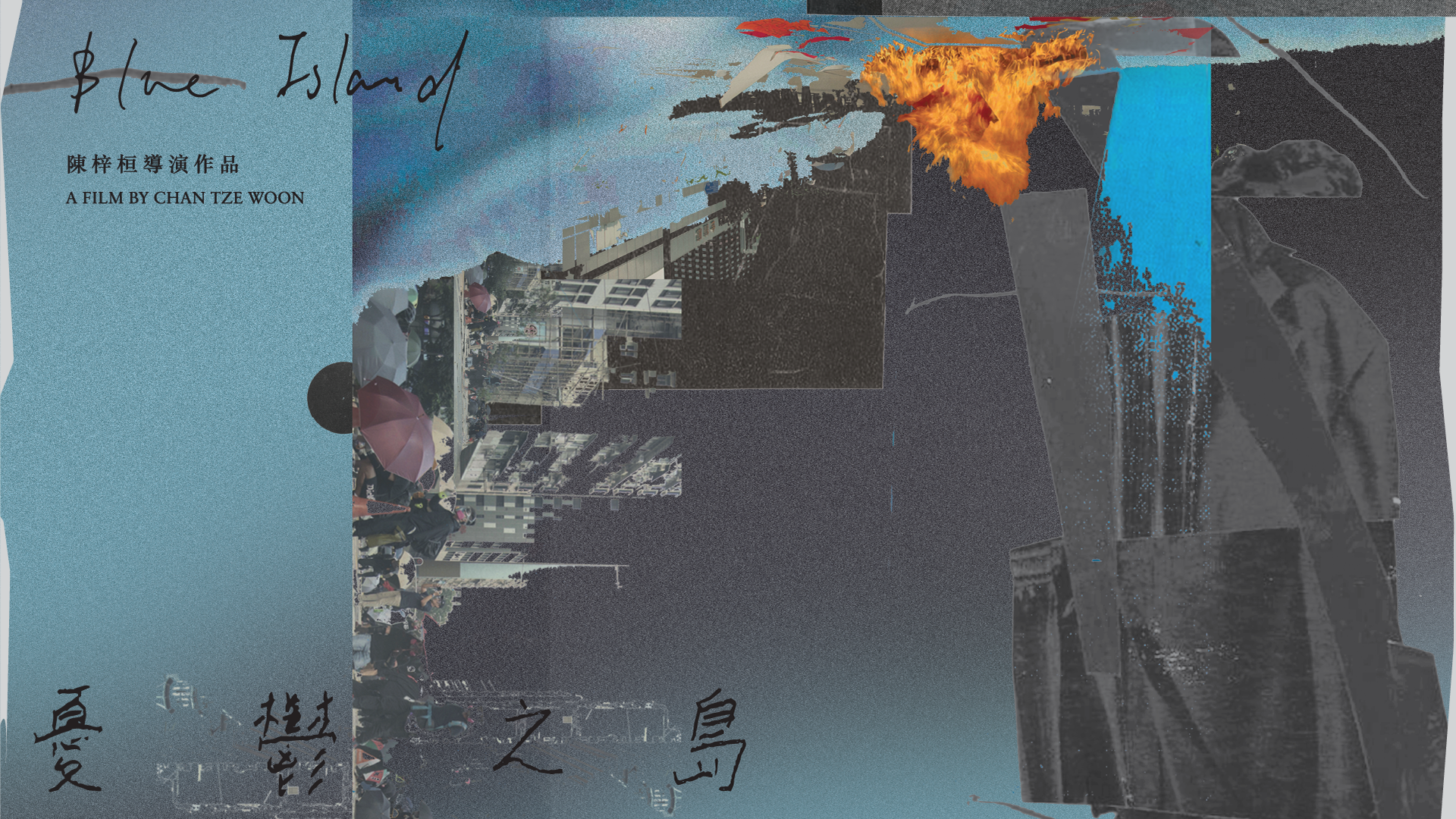 OVID's October Releases: The world streaming premiere of Hot Docs winner "Blue Island," films from Lynne Ramsay and Alex Ross Perry, "The 3 Rooms of Melancholia," six classic docs from DCTV, Stephin Merritt and the Magnetic Fields, & much more!
OVID.tv is proud to announce its October slate of 33 streaming releases, 18 of which are SVOD exclusives.
October features the world streaming premiere of Tze Woon Chan's documentary hybrid and Hot Docs Best International Feature Documentary-winner Blue Island. Drawing on the multigenerational experiences of seven different Hong Kong residents, Blue Island is a moving and highly distinctive tribute to the resolve and tradition of protest of the people who live on this island. It joins OVID's unique collection of documentaries from Hong Kong and mainland China — films you will not find on any other streaming platform.
This month's lineup also features films from Alex Ross Perry (The Color Wheel) and Lynne Ramsay (We Need to Talk About Kevin, starring Tilda Swinton), as well as Pirjo Honkasalo's modern classic The 3 Rooms of Melancholia, an extraordinarily moving (and timely) look at the Second Chechen War, and the war's psychological toll on the children of Russia and Chechnya.
Later in October, OVID is proud to present six groundbreaking documentaries from DCTV. Ranging from an unflinching look at drug addicts in Massachusetts (High on Crack Street), to the highs and lows of women's college basketball (A Cinderella Season), these films would inspire a whole generation of documentary filmmakers and at least two Hollywood films.
Full details and lineup for October are below.
(Image from Tze Woon Chan's Blue Island, premiering on OVID on October 7th)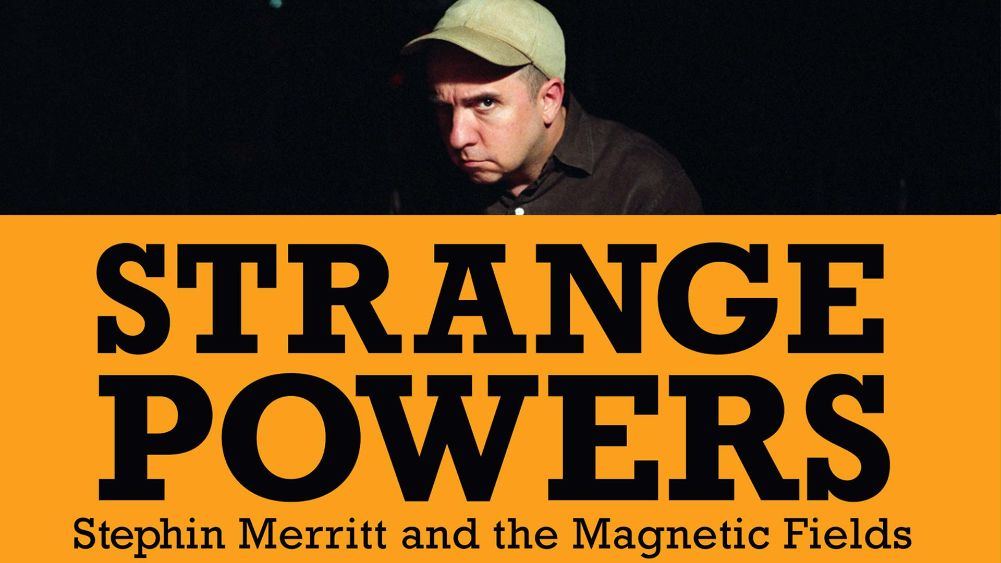 Tuesday, October 4
Strange Powers: Stephin Merritt and the Magnetic Fields
Directed by Kerthy Fix and Gail O'Hara
Factory 25 | Documentary | USA | 2010
Stephin Merritt's distinctive singing voice and witty lyrics about life and love make his band, the Magnetic Fields, a cultishly adored indie rock group. His decades-long friendship with his bandmate and manager Claudia Gonson provides fuel for his music, while his eccentric working habits contribute to his image as a singularly talented musician and writer. Interviews with fans like author Neil Gaiman and pop icon Peter Gabriel provide insight into Merritt's influential career.
"Moves with lightness, verve and charm, which Magnetic Fields fans might find amusing, given Merritt's well-known morosity." —Oregonian
---
Beautiful Losers
Directed by Joshua Leonard and Aaron Rose
Oscilloscope | Documentary | USA | 2009
Celebrates the spirit behind one of the most influential cultural moments of a generation. In the early 1990s, a loose-knit group of like-minded outsiders found common ground at a little NYC storefront gallery. Featuring Shepard Fairey, Harmony Korine and Mike Mills.
"One of the year's best documentaries." —The Boston Globe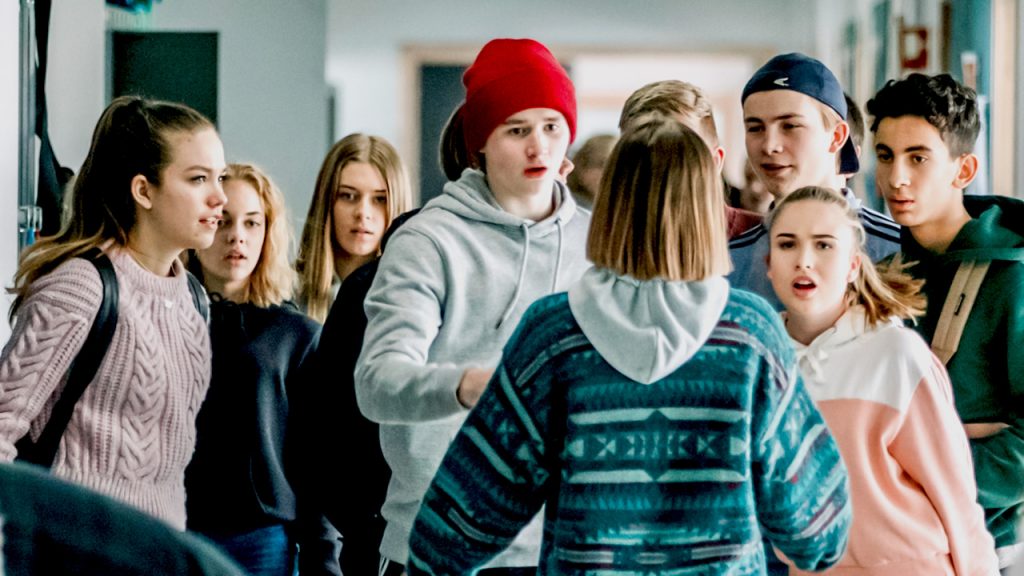 Wednesday, October 5
Psychobitch
Directed by Martin Lund
Under the Milky Way | Feature | Norway | 2019
Frida, who is considered odd, and Marius, the star pupil, have to work together at school, and it's the start of a turbulent relationship.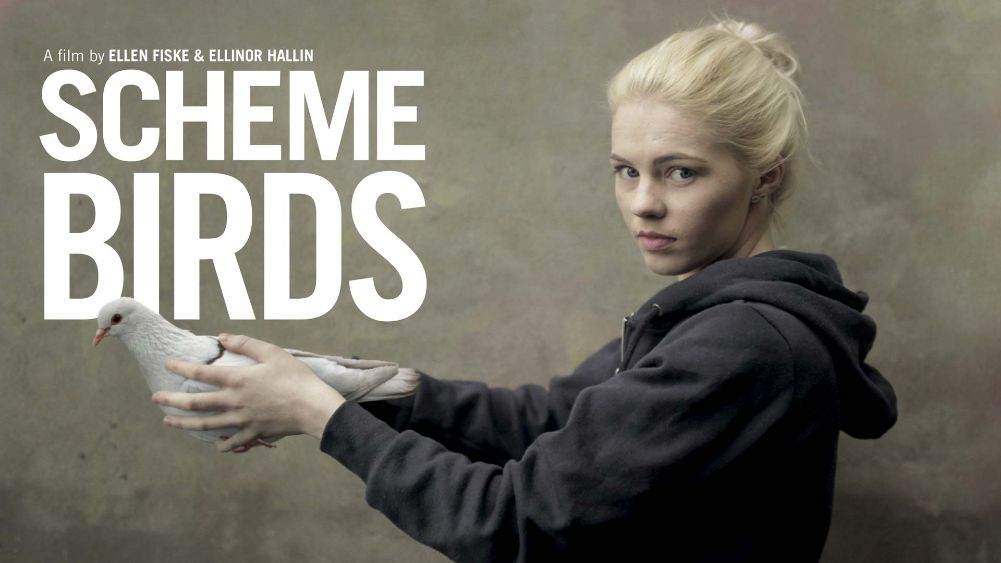 Thursday, October 6
Scheme Birds
Directed by Ellen Fiske and Ellinor Hallin
Syndicado | Documentary | Sweden, UK | 2019
The story of Gemma, a teenage troublemaker, growing up in a world of pigeons and violence. From childhood to motherhood, her life unfolds as innocent games turn toward serious crime.
"This extraordinary documentary weighs the bleak details—and they are, at times, almost unbearably grim—against moments of lyrical beauty and even humor." —Screen International
OVID EXCLUSIVE
---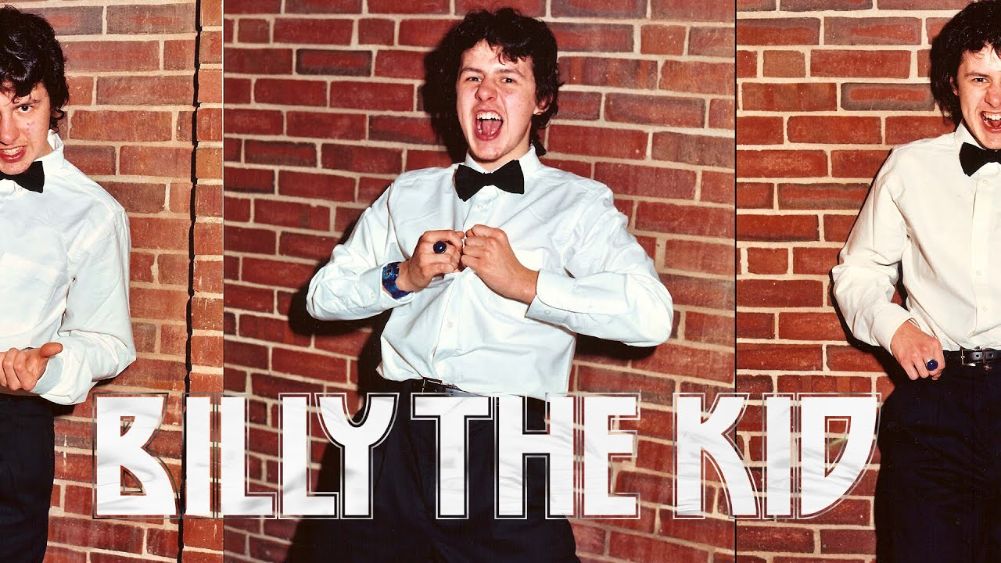 Billy the Kid
Directed by Jennifer Venditti
Oscilloscope | Documentary | USA | 2007
A provocative coming-of-age story, Billy the Kid is an acclaimed odyssey into the soul of an American teenager. Venditti follows Billy as he navigates small town Maine, grappling with isolation and first-time love, and traversing the frustrating gap between imagination and reality. Exhilarating and heartfelt, the film grants an intimate, empathetic view of an expressive and seemingly fearless outsider and provides an unvarnished and unique snapshot into what it's like to grow up in America.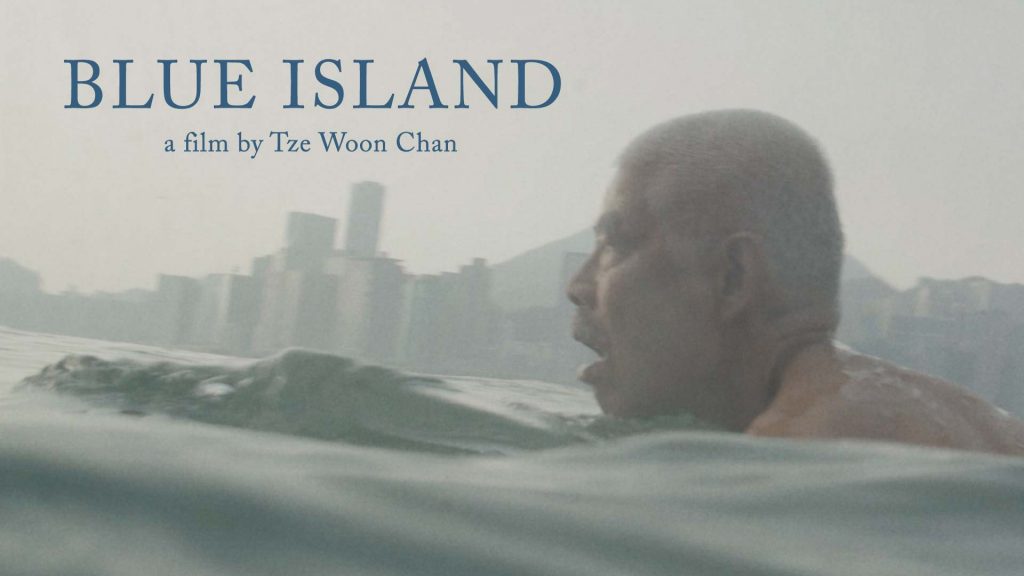 Friday, October 7
Blue Island
Directed by Tze Woon Chan
dGenerate Films | Documentary Feature | Hong Kong | 2022
Blue Island documents three people who engaged in rebellions when they were young. Through reconstructing these events, the film dramatizes their scarred memories and experiences by using four young people who participated in the 2019 Anti-extradition Law Amendment Movement in Hong Kong. These real protagonists are separated by time and history, yet their lives parallel and overlap because they have similarly defiant backgrounds and find themselves in the same chaotic predicaments.
Images flow between documentary and drama, blending archival materials, interviews, and behind-the-scenes footage. How do young people envision their future? What do they think about this seemingly unwinnable revolution?
"Balances its unavoidably sobering picture of the current political landscape with uplifting testimony of individuals determined to preserve the spirit of Hong Kong, no matter what the future holds." —Variety
OVID EXCLUSIVE – SVOD PREMIERE
---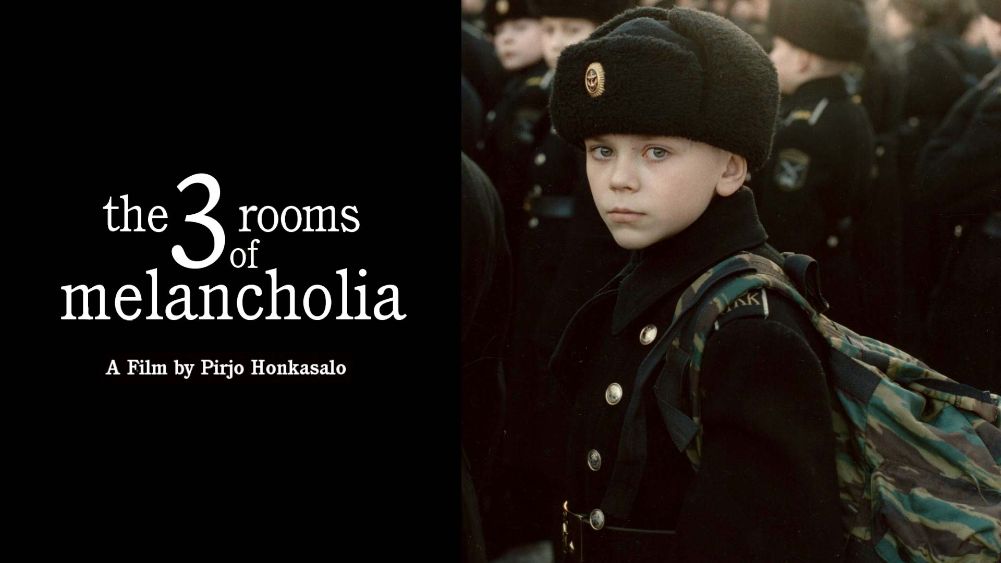 The 3 Rooms of Melancholia
Directed by Pirjo Honkasalo
Icarus Films | Documentary | Finland | 2004
This award-winning, stunningly beautiful documentary reveals how the Chechen War has psychologically affected children in Russia and in Chechnya. Divided into three episodes or 'rooms,' the film is characterized by an elegantly paced, observational style, which uses little dialog, minimal voice-over commentary, and a spare but evocative musical score.
"A beautiful, moving, mysterious film. A prodigious, almost spiritual experience, a luminous, challenging art movie out of the Tarkovsky school that happens to be about a real war and its effects on real children." —Salon
OVID EXCLUSIVE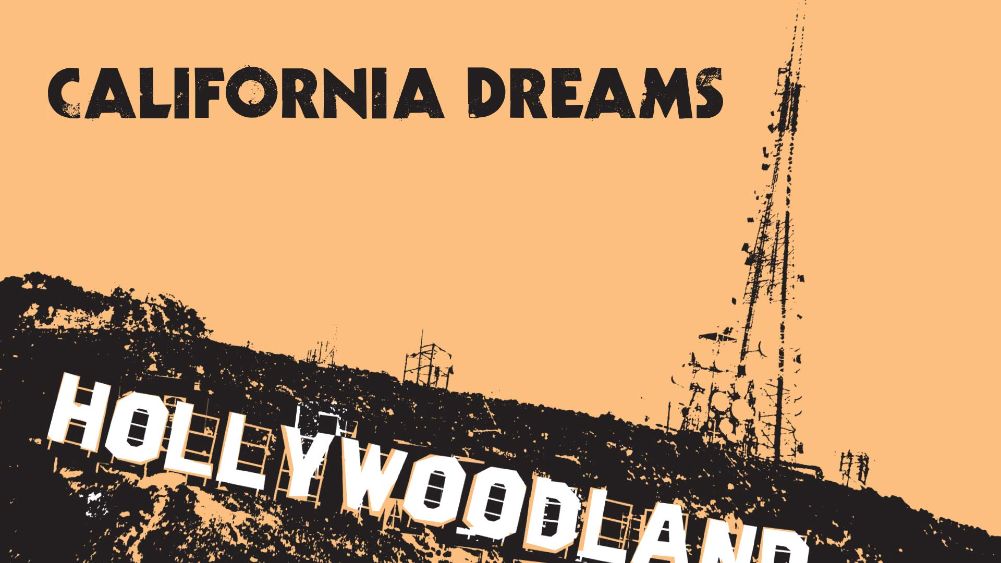 Tuesday, October 11
California Dreams
Directed by Mike Ott
Factory 25 | Documentary | USA | 2017
Presents five unique individuals in pursuit of a big dream. Through auditions set up in small towns across Southern California, the film portrays real people with big Hollywood aspirations who, for various reasons, have never had the opportunity to pursue them. No matter what the end game is, whether it's fame, love, or a fleeting shot at immortality, this bitingly funny film reveals the strange and entrancingly hypnotic grip that Hollywood has exerted, in some way or form, on everyone.
OVID EXCLUSIVE
---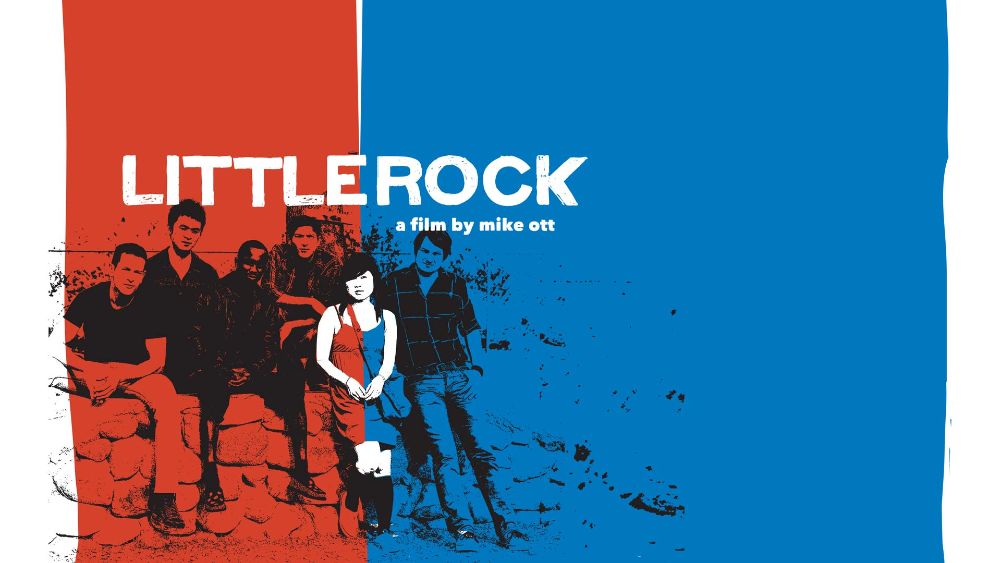 Littlerock
Directed by Mike Ott
Starring Atsuko Okatsuka and Rintaro Sawamoto
Factory 25 | Feature | USA | 2010
Vacationing Japanese siblings (Atsuko Okatsuka, Rintaro Sawamoto) become stranded in a California desert town, but soon warm up to life in the dusty burg.
"An ethereal and ephemeral musing on the art and artifice of communication." —Los Angeles Times
OVID EXCLUSIVE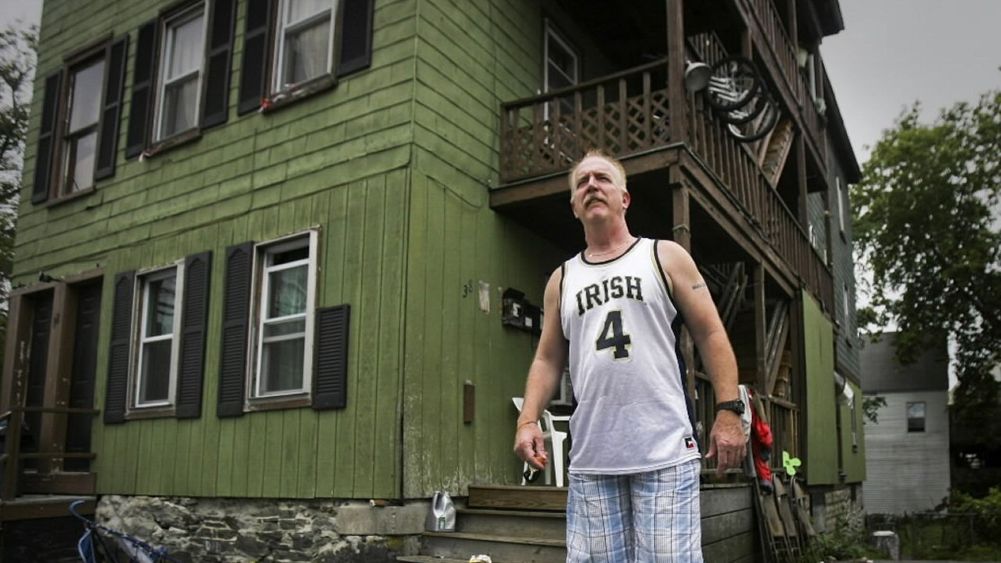 Thursday, October 13
High On Crack Street: Lost Lives in Lowell
Directed by Jon Alpert, Maryann De Leo, and Rich Farrell
DCTV | Documentary | USA | 1995
Jon Alpert and Maryann De Leo teamed with former drug addict Rich Farell, a resident of Lowell, Massachusetts, for this harrowing chronicle of addiction in the economically depressed blue-collar town. Filmed over a year and a half, Brenda, Dicky, and Boo-Boo are followed in and out of crackhouses, rehab, and jail, seeking an escape from the despair of their surroundings. Their lives later inspired David O. Russell's The Fighter starring Mark Wahlberg, which received seven 2011 Academy Award nominations—Christian Bale and Melissa Leo won Best Supporting Actor and Actress.
OVID EXCLUSIVE
---
A Cinderella Season: The Lady Vols Fight Back
Directed by Jon Alpert and Maryann DeLeo
DCTV | Documentary | USA | 1998
A basketball dynasty. A dominating star player. A grueling regular season. A championship year. The Chicago Bulls? No, it's the Tennessee Lady Volunteers, gunning for their second consecutive NCAA women's basketball crown, and their fifth in a decade when this documentary debuted in 1998 on HBO.
OVID EXCLUSIVE
---
Bullets in the Hood: A Bed-Stuy Story
Directed by Terrence Fisher and Daniel Howard
DCTV | Documentary | USA | 2005
Co-director Terrence Fisher's world has been traumatized by gun violence. In 2004, he watched his best friend get shot and killed by a police officer. The killing of this innocent teen outraged Bedford-Stuyvesant residents, but a grand jury ruled it simply a tragic accident, and no indictment was issued against the officer. Fisher and his friends fought back by organizing protests and filming this documentary.
OVID EXCLUSIVE
---
Latin Kings: A Street Gang Story
Directed by Jon Alpert
DCTV | Documentary | USA | 2007
Assembled by DCTV co-founder, award-winning documentarian Jon Alpert, Latin Kings: A Street Gang Story follows the notorious New York gang's ex-leader, Antonio "King Tone" Fernandez. Under house arrest at the time of filming, Fernandez insists that he has experienced an epiphany and that upon his release he intends to transform his gang into a peace-loving, community activist group. His words are contrasted with the violent activities of the Latin Kings during the final years of the 20th century, as captured on police surveillance tapes.
OVID EXCLUSIVE
---
Lock-Up: The Prisoners of Rikers Island
Directed by Jon Alpert
DCTV | Documentary | USA | 1994
If you're arrested in New York City and can't make bail, you'll be sent to Rikers Island—a mammoth holding facility for 17,000 men and women awaiting trial. Jon Alpert spent ten months filming there, coming away with a graphic and unblinking documentary portrait of life inside America's largest prison complex, including a moving look at the human faces behind the statistics.
This documentary inspired the Safdie brothers' crime drama Good Time.
---
Third Avenue: Only the Strong Survive
Directed by Jon Alpert
DCTV | Documentary | USA | 1980
This Emmy Award-winning documentary tells the stories of six "ordinary" people who live or work along New York City's Third Avenue, which runs for sixteen miles through Manhattan, Brooklyn, and the Bronx, cutting through the complex social strata of the city to reveal wildly different economic and ethnic subcultures. Called "a triumph of its kind" by The Washington Post, this unsentimental portrait of the uncommon lives of common people is a subjective sociological study of survival in urban America.
OVID EXCLUSIVE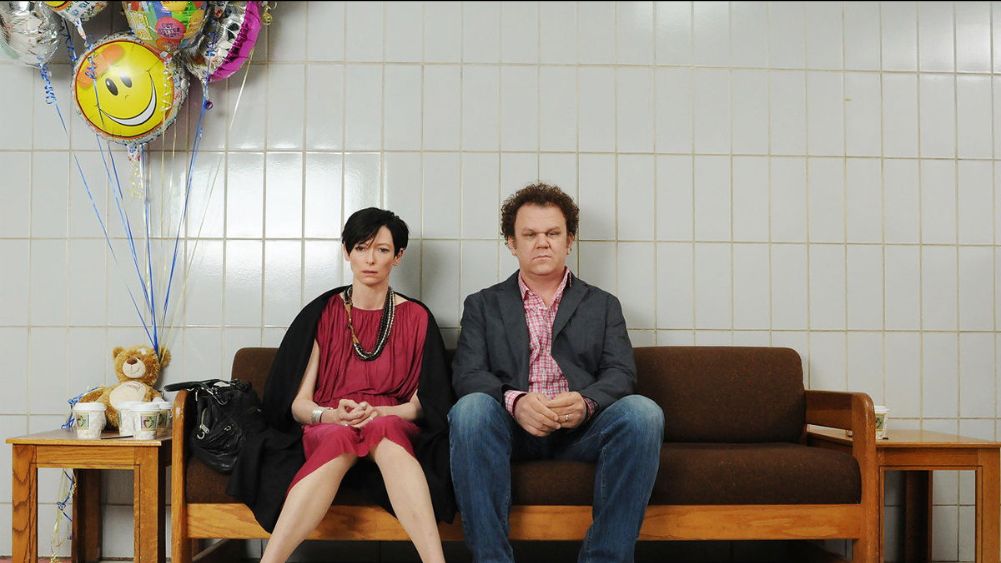 Friday, October 14
We Need to Talk About Kevin
Directed by Lynne Ramsay
Starring Ezra Miller, John C. Reilly and Tilda Swinton
Oscilloscope | Feature | UK, USA | 2011
A suspenseful and gripping psychological thriller, Lynne Ramsay's We Need to Talk About Kevin explores the fractious relationship between a mother and her evil son. In a bracing, tour-de-force performance, Tilda Swinton plays the mother, Eva, as she contends for 15 years with the increasing malevolence of her first-born child, Kevin (Ezra Miller).
Based on the best-selling novel of the same name, We Need to Talk About Kevin explores nature vs. nurture on a whole new level as Eva's own culpability is measured against Kevin's innate evilness. Ramsay's masterful storytelling combines provocative moral ambiguity with a satisfying and compelling narrative, which builds to a chilling, unforgettable climax.
"Confrontational cinema that will leave you speechless." —St. Louis Post-Dispatch
---
My Führer
Directed by Dani Levy
Starring Sylvester Groth and Ulrich Mühe
First Run Features | Feature | Germany | 2007
The bastard love child of Charlie Chaplin's The Great Dictator and Mel Brooks' The Producers, My Führer is a wildly provocative and laugh-out-loud satire about Adolf Hitler and the Third Reich.
December 1944: Berlin lies in ruins and the war is as good as lost. Goebbels is convinced all the country needs is a re-energizing speech from the Führer. Adolf, however, is only a shadow of his former self; demoralized and depressed, he hides in his office. The only man who can help is Germany's finest acting teacher, Adolf Grünbaum—a Jew.
"Miraculously straddles the matzo-thin border between daring and tasteless."
—Slant Magazine
Tuesday, October 18
Echoes of the Invisible
Directed by Steve Elkins
Utopia | Documentary | Poland, USA | 2020
Echoes of the Invisible interweaves a mosaic of profound quests. A blind man runs alone through Death Valley as journalist Paul Salopek walks 21,000 miles across the world to retrace our ancestors' migration. Photographer Rachel Sussman struggles to capture the oldest living organisms on the planet while astronomers and physicists attempt to penetrate the furthest depths of time. These ambitious explorers, alongside monks journeying to the earth's furthest reaches, are connected through their tireless search to touch the human heart in a world of noise and division.
"A meditative documentary that touches on a remarkable number of spiritual practices, including questing, silence, and wonder." —Spirituality & Practice
OVID EXCLUSIVE - SVOD PREMIERE
---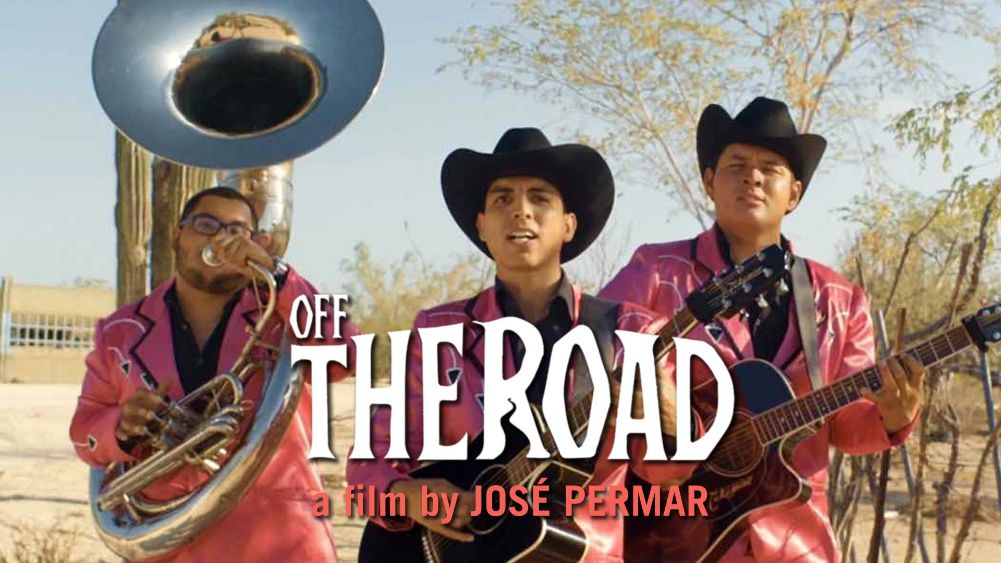 Off the Road
Directed by José Permar
Pragda | Documentary | Mexico | 2020
Each year, the slow-paced lifestyle on Mexico's largest desert in Baja Peninsula is given a turbo boost by the Baja 1000, the largest off-road motorsport race in the world that takes place crossing the Mexican-US border.
In this modern-day western, José Permar tells a unique story about the border, complete with a commissioned soundtrack of epic corridos performed by a trio of colorful musicians.
OVID EXCLUSIVE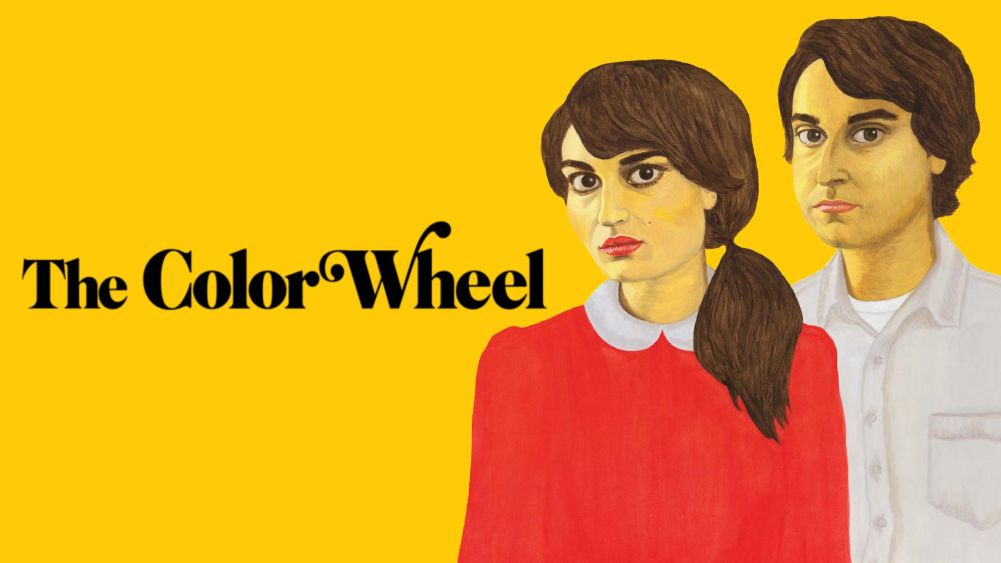 Wednesday, October 19
The Color Wheel
Directed by Alex Ross Perry
Starring Carlen Altman, Alex Ross Perry, and Kate Lyn Sheil
Factory 25 | Feature | USA | 2012
The Color Wheel is the story of JR (Carlen Altman), an increasingly transient aspiring news anchor, as she forces her disappointing younger brother Colin (Alex Ross Perry) to embark on a road trip to move her belongings out of her professor-turned-lover's apartment. Traveling through fog-shrouded highways of New England, uncomfortably running into old school-mates, revisiting shared familial history from which they have long since diverged, chaos and calamity are not far behind their beat-up Honda Accord. It can only be a matter of time before JR and Colin arrive at the strangest and most unsettling of resolutions and put to rest their decades of animosity, half-baked sibling rivalry, and endless bickering
"The most entertaining unpleasant film I've seen in years." —Vulture
---
Sun Don't Shine
Directed by Amy Seimetz
Starring Kentucker Audley and Kate Lyn Sheil
Factory 25 | Feature | USA | 2013
Written and directed by actress/filmmaker Amy Seimetz (Tiny Furniture, Upstream Color), Sun Don't Shine follows Crystal (Kate Lyn Sheil) and her boyfriend Leo (Kentucker Audley) on a tense and mysterious road trip through the desolate yet hauntingly beautiful landscape of central Florida. As the couple travels up the Gulf Coast past an endless panorama of mangrove fields, trailer parks, and cookie-cutter housing developments, the disturbing details of their excursion gradually begin to emerge, revealing Crystal's sinister past and the couple's troubling future.
"Musty, sticky, hot, and taut with psychopathological tension." —Film Comment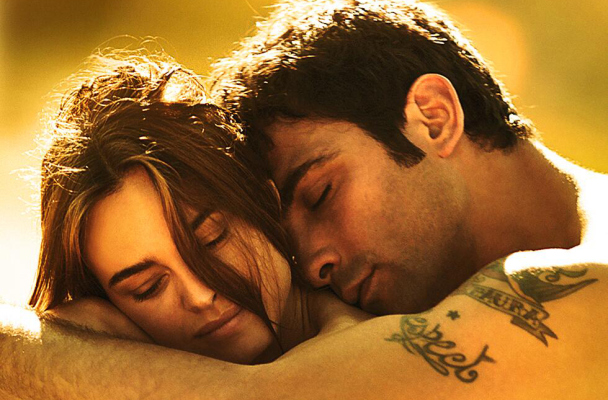 Thursday, October 20
Fasten Your Seatbelts
Directed by Ferzan Özpetek
Starring Francesco Arca and Kasia Smutniak
Under the Milky Way | Feature | Italy | 2014
Elena and Antonio are not made for one another, having made vastly different personalities and life choices. They see the world differently, they relate differently to others, and they think and live differently. What's more, they're both very much taken. Yet despite all this, they are swept away by a mutual attraction they struggle to fight. This gorgeous Italian drama follows Elena as she balances the demands and rewards of intimacy vs. responsibility over thirteen years of passion, friendship, and heartache.
---
Heat Wave
Directed by Jean-Jacques Jauffret
Starring Adèle Haenel and Sylvie Lachat
Monument Releasing | Feature | France | 2011
On a sweltering day in the south of France, four characters find themselves on a collision course that ends in tragedy.
OVID EXCLUSIVE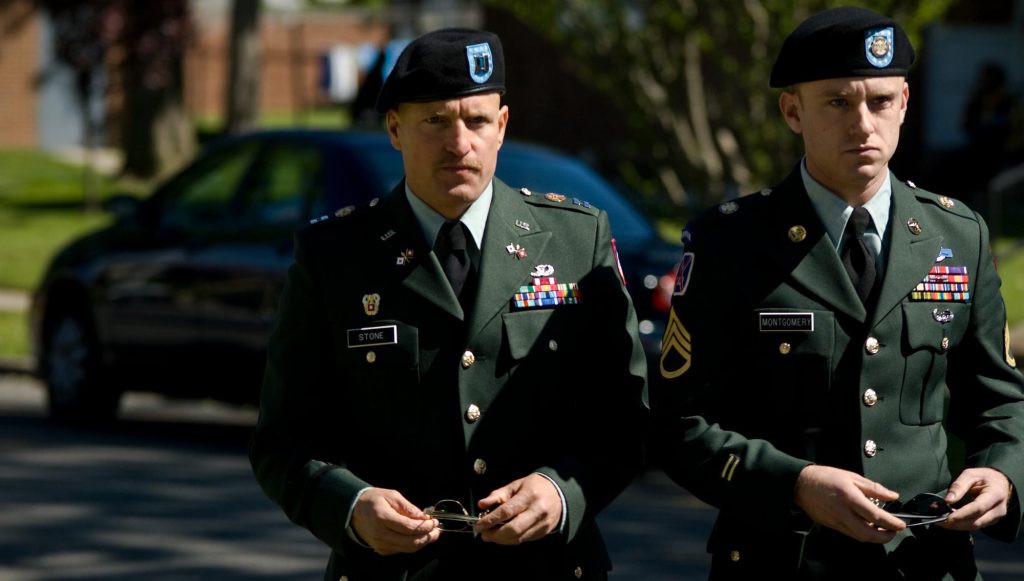 Friday, October 21
The Messenger
Directed by Oren Moverman
Starring Ben Foster, Woody Harrelson and Samantha Morton
Oscilloscope | Feature | USA | 2009
Nominated for two Oscars: Best Supporting Actor (Woody Harrelson) and Best Original Screenplay.
In his first leading role, Foster stars as Will Montgomery, a U.S. Army officer who has just returned home from a tour in Iraq and is assigned to the Army's Casualty Notification service. Partnered with fellow officer Tony Stone (Harrelson) to bear the bad news to the loved ones of fallen soldiers, Will faces the challenge of completing his mission while seeking to find comfort and healing back on the home front.
"An extraordinary anti-war film that does not engage in polemics. " —The Atlantic
---
Zygosis
Directed by Gavin Hodge
BFI | Documentary | UK | 1991
'Zygosis' is a biological term meaning the union of cells in sexual reproduction to create a new organism, borrowed here to describe photomontage, the combination of disparate images to create a new work of art. Gavin Hodge and Tim Morrison's film is dedicated to the master of photomontage, John Heartfield.
OVID EXCLUSIVE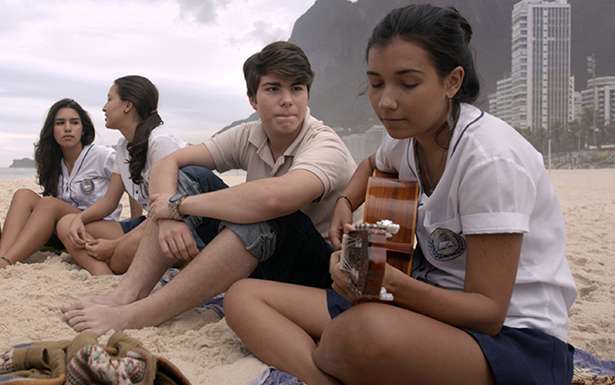 Tuesday, October 25
Casa Grande
Directed by Fellipe Barbosa
Starring Thales Cavalcanti
Monument Releasing | Feature | Brazil | 2014
As a privileged teenager living in an affluent suburb of Rio de Janeiro, Jean has little to worry about beyond games, grades, and girls. But as his overbearing father drags the family into debt, Jean is forced into a change of lifestyle which opens his eyes to the world beyond his 'casa grande.'
"Skillfully skewers the presumptions of rich folks who presume they deserve all that they've gotten, even as they're squandering it." —Los Angeles Times
OVID EXCLUSIVE
---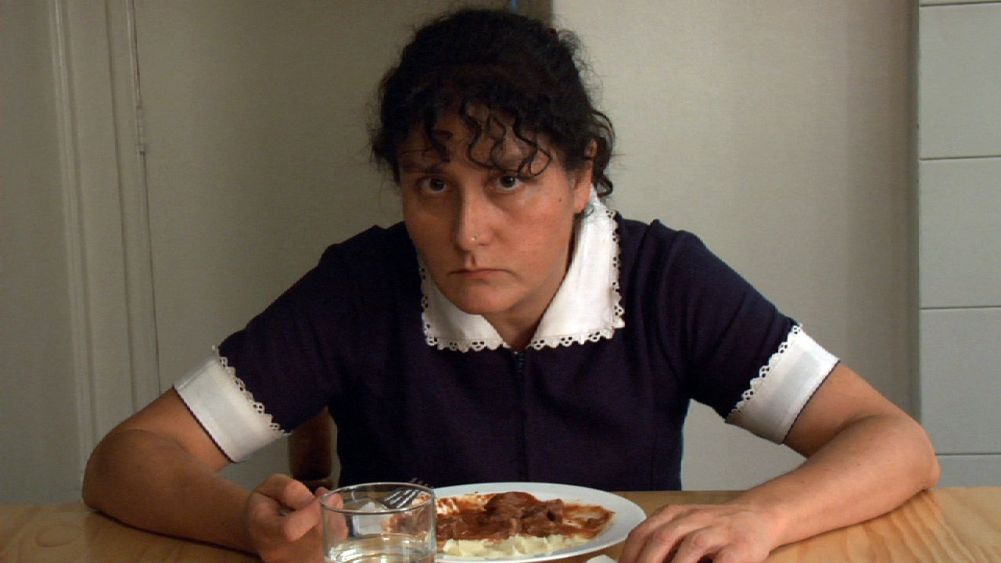 The Maid
Directed by Sebastián Silva
Starring Catalina Saavedra
Oscilloscope | Feature | Chile | 2009
After 23 years working as a devoted maid in an upper class Chilean household, embittered and ailing Raquel (Sundance Film Festival and Gotham Award winner Catalina Saavedra) can no longer care for the family alone. Trapped by guilt, matriarch Pilar (Claudia Celedón) refuses to let Raquel go, even though it is clear their longtime maid is slowly unraveling. Instead, Pilar hires more help, throwing Raquel into a jealous frenzy.
"Sebastián Silva's film is an unexpected combination: a gripping psychological thriller, and also a poignant human drama." —The Guardian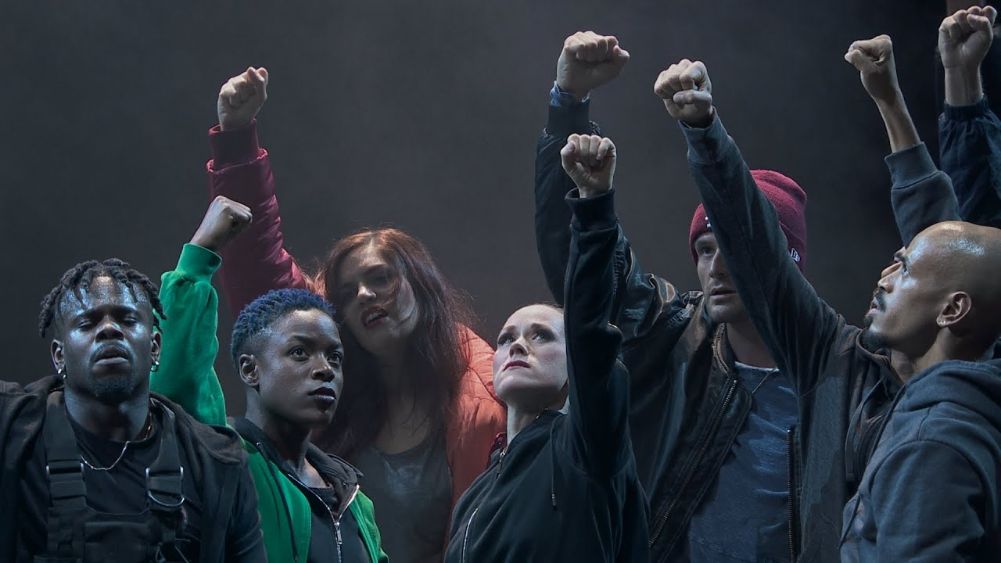 Wednesday, October 26
Gallant Indies
Directed by Philippe Béziat
Distrib Films | Documentary | France | 2020
On the stage of Paris's legendary Opéra Bastille, 30 dancers from non-traditional genres reprise and remix Jean-Philippe Rameau's baroque masterpiece Les Indes galantes, offering a dynamic take on the landmark opera.
"A stylish, intoxicating look at creative evolution, captured with a passion and soul that shines out in every moment." —Outtake Mag
OVID EXCLUSIVE — SVOD PREMIERE
---
A Game of Three Halves
Directed by Matthew Bate and Case Jernigan
Monument Releasing | Documentary Series | Australia | 2021
A five-part animated series that uses the unbridled creativity of handcrafted animation to reveal funny, profound, and illuminating stories from inside the world of football fandom.
OVID EXCLUSIVE
---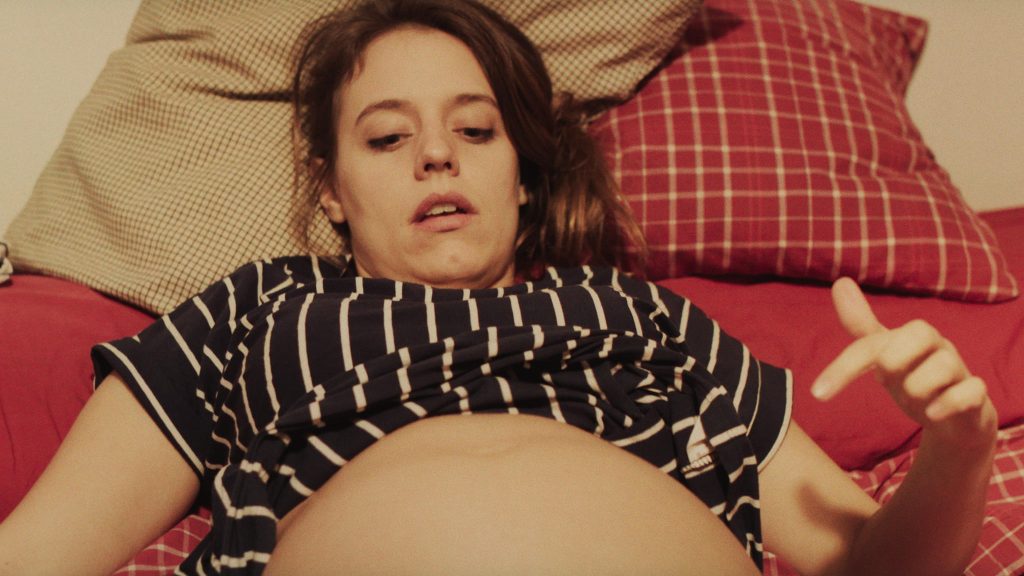 Thursday, October 27
August at Akiko's
Directed by Christopher Makoto Yogi
Starring Akiko Masuda and Alex Zhang Hungtai
Factory 25 | Feature | USA | 2018
Musician Alex sets off to an island to find his ancestral home with only childhood memories as his navigational system. As he fails to find his home, he reaches a retreat run by a Buddhist woman, Akiko, where he decides to stay for a while. Over the course of a few weeks, they share a special spiritual bond out of music and therapeutic techniques.
"Yet another bold proof of the first-shot principle, the notion that many great films can be recognized as such from their opening images." —The New Yorker
OVID EXCLUSIVE
---
The Days to Come
Directed by Carlos Marques-Marcet
Starring Maria Rodríguez Soto and David Verdaguer
Monument Releasing | Feature | Spain | 2019
The emotions of a couple during pregnancy, starring real-life expectant couple Maria Rodriguez and David Verdaguer.
Friday, October 28
A Teacher
Directed by Hannah Fidell
Starring Lindsay Burdge
Oscilloscope | Feature | USA | 2013
A high school teacher in Austin, Texas takes sexual advantage of one of her students. Her life begins to unravel as the details of the relationship are exposed.
"Lindsay Burdge gives a stunning performance." —Eye for Film
---
Francine
Directed by Brian M. Cassidy and Melanie Shatzky
Starring Melissa Leo
Factory 25 | Feature | USA | 2012
Francine (Meliss Leo) is released from prison and settles down in a small town. She is unable to regain a foothold in society and turns to animals for comfort.
"As a 74-minute snapshot of an American at the low end of the struggling 99%, it speaks far more eloquently than poverty statistics." —Screen International
Complete list of films premiering on OVID this month (in alphabetical order):
A Cinderella Season: The Lady Vols Fight Back, Jon Alpert and Maryann DeLeo (1998)
A Game of Three Halves, Matthew Bate Case Jernigan (2021)
A Teacher, Hannah Fidell (2013)
August at Akiko's, Christopher Makoto Yogi (2018)
Beauiful Losers, Aaron Rose and Joshua Leonard (2008)
Billy the Kid, Jennifer Venditti (2007)
Blue Island, Chan Tze Woon (2022)
Bullets in the Hood: A Bed-Stuy Story, Daniel Howard and Terrence Fisher (2005)
California Dreams, Mike Ott (2017)
Casa Grande, or the Ballad of Poor Jean, Fellipe Barbosa (2014)
Echoes of the Invisible, Steve Elkins (2020)
Fasten Your Seatbelts, Ferzan Özpetek (2014)
Francine, Brian M. Cassidy and Melanie Shatzky (2012)
Gallante Indies, Philippe Béziat (2020)
Heat Wave, Jean-Jacques Jauffret (2011)
High on Crack Street: Lost Lives in Lowell, Richard Farrell, Maryann DeLeo and Jon Alpert (1995)
Latin Kings: A Street Gang Story, Jon Alpert (2007)
Littlerock, Mike Ott (2011)
Lock-Up: The Prisoners of Rikers Island, Nina Rosenblum and Jon Alpert (1994)
My Fuhrer, Dani Levy (2007)
Off the Road, José Permar (2020)
Psychobitch, Martin Lund (2019)
Scheme Birds, Ellen Fiske and Ellinor Hallin (2019)
Strange Powers: The Magnetic Fields, Kerthy Fix and Gail O'Hara (2010)
Sun Don't Shine, Amy Seimetz (2013)
The 3 Rooms of Melancholia, Pirjo Honkasalo (2004)
The Color Wheel, Alex Ross Perry (2012)
The Days to Come, Carlos Marqués-Marcet (2019)
The Maid, Sebastián Silva (2009)
The Messenger, Oren Moverman (2009)
Third Avenue: Only the Strong Survive, Jon Alpert and Keiko Tsuno (1980)
We Need to Talk about Kevin, Lynne Ramsay (2011)
Zygosis, Gavin Hodge and Tim Morrison (1991)