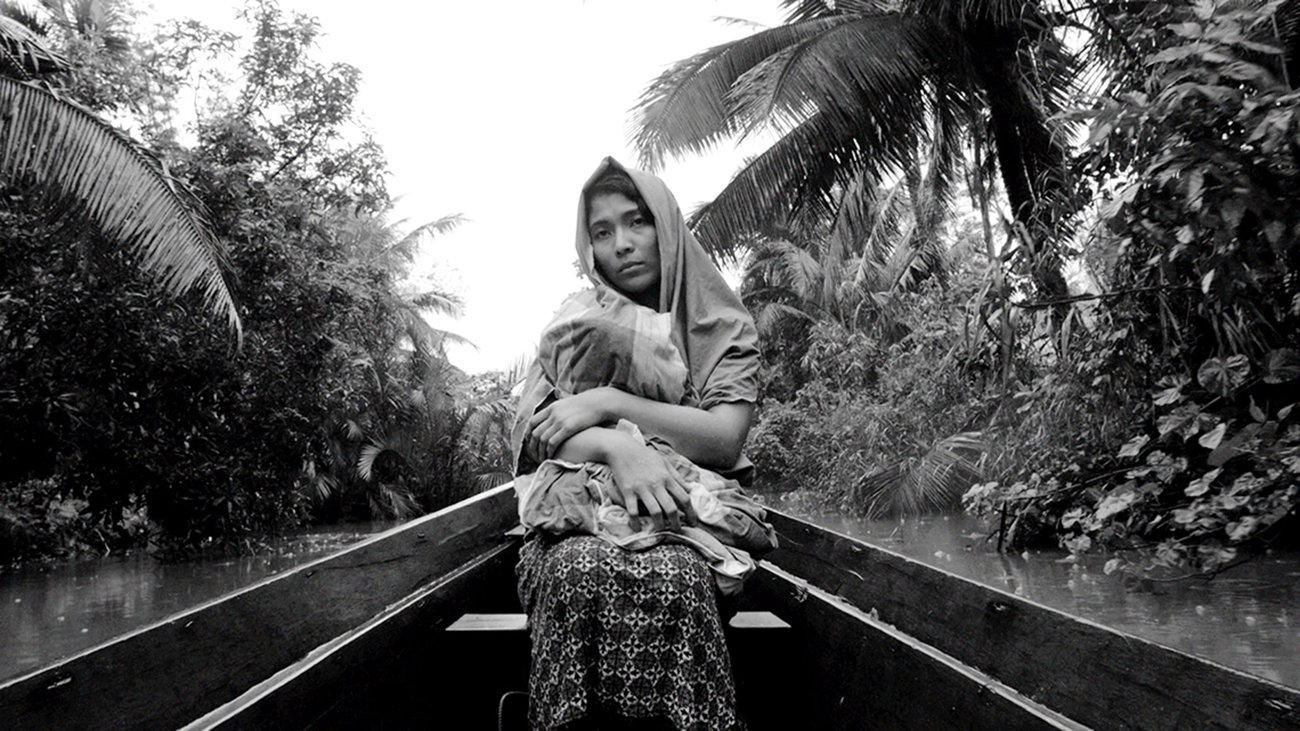 Popular This Week on OVID: Lav Diaz, Bill Morrison, shorts by Rohmer, Rouch and Godard, and more!
Six in Paris
Distributed by Icarus Films
In 1965, young producer Barbet Schroeder supplied a 16mm camera, along with color film stock, to six friends, asking them to each make a short film about a Parisian neighborhood. The resulting films were shot quickly, with low budgets, improvised takes and live sound. Fresh and original, and featuring contributions by luminaries including Nestor Almendros, Albert Maysles and Jackie Reynal, these six vignettes offer captivating and varied glimpses of the City of Lights:
Saint Germain des Prés by Jean Douchet
Gare du Nord by Jean Rouch
Rue Saint Denis by Jean-Daniel Pollet
Place de l'Étoile by Eric Rohmer
Montparnasse et Levallois by Jean-Luc Godard
La Muette by Claude Chabrol
Newly restored with support from the CNC!
Dawson City: Frozen Time
A film by Bill Morrison | Distributed by Kino Lorber
Bill Morrison's new film is a history in still and moving images charting the transformation of Tr'ochëk, a fishing camp at the confluence of the Yukon and Klondike Rivers, into the epicenter of the Yukon gold rush at the turn of the last century. It is also a history of the 35mm film prints that were shipped to Dawson between the 1910s and 1920s, then hidden away and forgotten for 50 years until they were unearthed in the initial stages of a construction project, images from which are a key element in Morrison's cinematic mosaic. Like all of Morrison's work, Dawson City is a haunting experience that takes place in suspended, nonlinear time.
From What Is Before
A film by Lav Diaz | Distributed by Grasshopper Film
Winner of five prizes at the Locarno Film Festival, including the Golden Leopard for Best Film, Lav Diaz's follow up to his acclaimed Norte, The End of History is an extraordinary five-and-a-half-hour epic that relates the strange, perhaps supernatural, occurrences that befall a remote village in the Philippine countryside.
Tokyo Fiancée
A film by Stefan Liberski | Distributed by First Run Features
Based on Amélie Nothomb's bestselling novel, Tokyo Fiancée is a dark romantic comedy that will appeal to fans of Jean-Pierre Jeunet's Amélie and Sofia Coppola's Lost in Translation. The young, pixie-like Amélie is in love with all things Japanese, which prompts her to buy a one-way ticket to Tokyo in order to completely immerse herself in Japanese culture. She offers to work as a French tutor, and soon finds herself enjoying a passionate relationship with her only student, the charming Rinri. As the two explore the joys (and awkwardness) of their first real romance and the colorful city around them, many cultural barriers fall… but some still remain. This captivating and unique comedy played in the 2014 Toronto International Film Festival and seduced audiences in Europe with its whimsical style and its playful look at misunderstandings, complications and the problems that arise from cultural stereotypes.
Travels in the Congo (Voyage au Congo)
A report by André Gide and Marc Allégret | Distributed by Icarus Films
In 1925, Marc Allégret accompanied André Gide on a journey to French Equatorial Africa, the Congo, as his secretary, and novice filmmaker. Filming throughout their 11-month travels, and only three years after Nanook of the North, Allégret's goal was to immerse viewers "as we ourselves had been, in the atmosphere of this mysterious country." Allégret and Gide carried out most of their journey on foot. Porters carried the film's negatives for months, through extreme heat and humidity. But the nitrate footage survived. In 2018, Travels in the Congo was restored and digitized by Les Films du Panthéon in collaboration with Les Films du Jeudi, with the support of CNC and the Cinémathèque française, and the help of the British Film Institute. This restored version also includes a newly commissioned instrumental score.