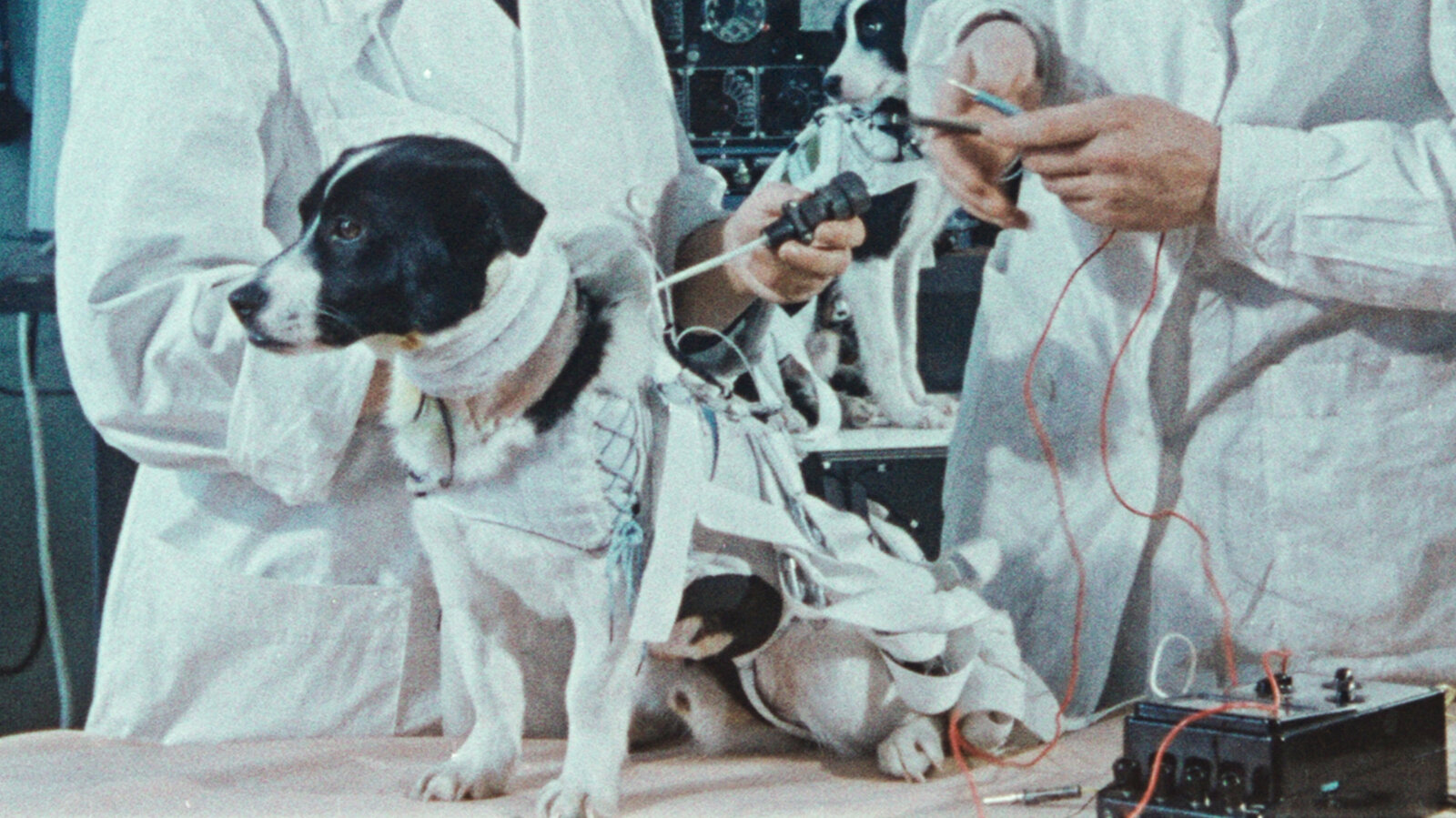 Popular This Week on OVID: French Courtroom Dramas, Dogs in Outer Space, Jacques Rivette, and More!
Conviction
A film by Antoine Raimbault | Distributed by Distrib Films US
As a juror at Jacques Viguier's trial, Nora (Marina Foïs) is convinced that he did not kill his wife. This intuition quickly becomes an obsession. She persuades Eric Dupond-Moretti (Olivier Gourmet), the most famous lawyer in the country to defend him. Together they start a compulsive fight to prove his innocence against all odds. That quest has a price they might not be ready to pay.
The Girl with a Bracelet
A film by Stéphane Demoustier | Distributed by Distrib Films US
At 16 years old, Lise (Melissa Guers) is accused of murdering her best friend. As the trial starts, her parents (Roschdy Zem and Chiara Mastroianni) stand right by her side. But once her secret life is revealed in court, the truth becomes indistinguishable.
Santiago, Italia
A film by Nanni Moretti | Distributed by Distrib Films US
While the military coup that installed Augusto Pinochet in Chile is well-documented, director Nanni Moretti adds an angle many viewers may not know about—the efforts of the Italian Embassy to save and relocate citizens targeted by the fascist regime.
Space Dogs
A film by Elsa Kremser and Levin Peter | Distributed by Icarus Films
With stunning cinematography and meditative pacing that recalls the work of Andrei Tarkovsky, Space Dogs is a singular work that de-centers humans in order to uncover a forgotten history. Archival footage of the Soviet space program is interwoven throughout the film, reveling in the bizarre tests and procedures the canines were subjected to in preparation for space travel. The hum of space-age machinery blends seamlessly with the hypnotic drone of the soundtrack, which in turn echoes the alien sounds of the modern city.
Fool's Mate (Le Coup du Berger)
A film by Jacques Rivette | Distributed by Icarus Films
Claire (Virginie Vitry) is given a gorgeous fur coat by her lover, Claude (Jean-Claude Brialy). To avoid raising her sleepy husband's suspicions (Etienne Loinod), she hatches a plan to "find" a baggage claim ticket on the floor of a cab. Claim the bag, see that it contains a fur coat—and voilà!—she can wear it without fear. "The perfect crime," as her lover says… But is it? The digital restoration of Fool's Mate highlights the film's exquisite cinematography and features cameos by Jean-Luc Godard, François Truffaut, and Claude Chabrol.