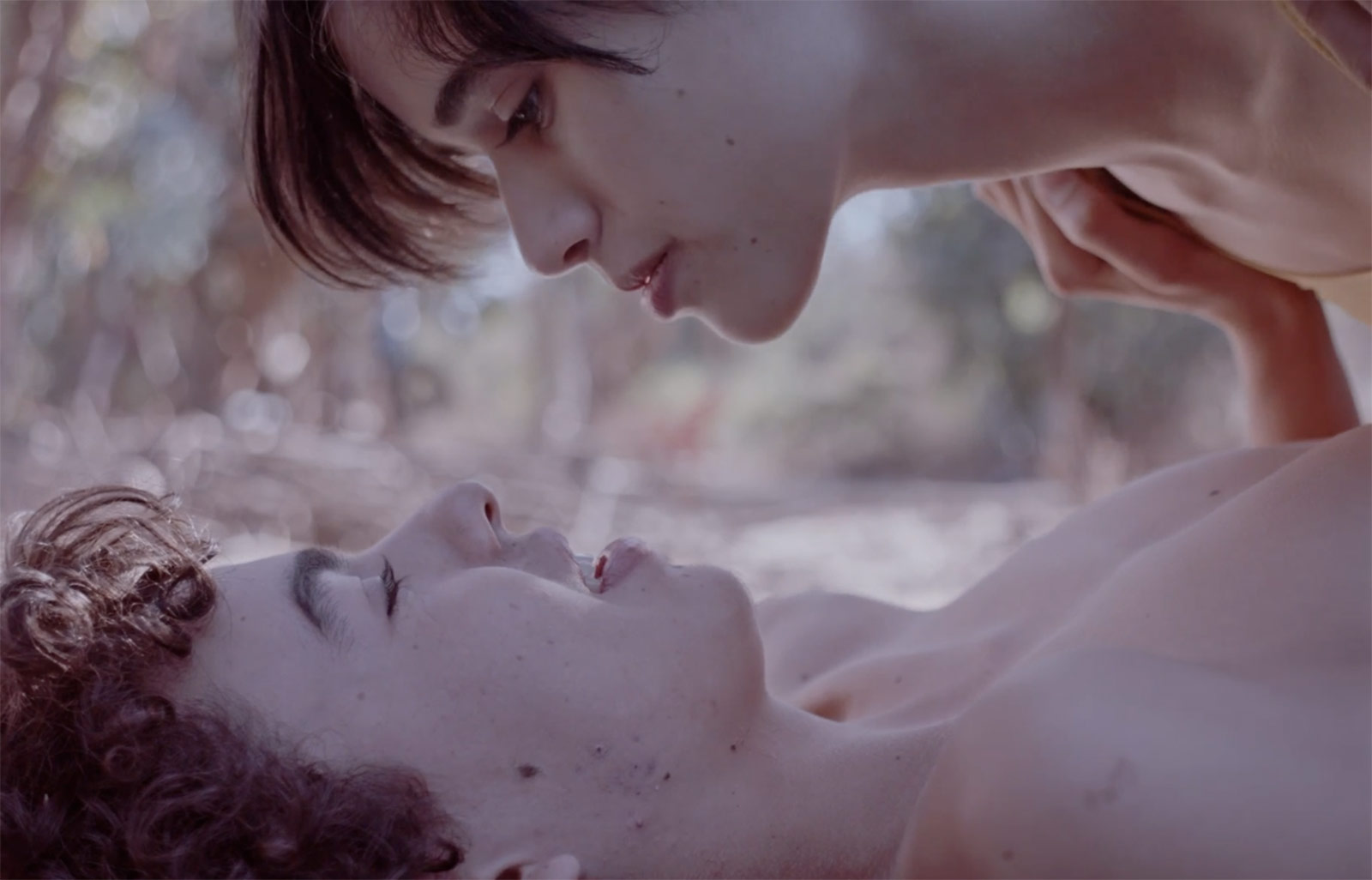 Popular This Week on OVID: Film Festival Favorites Including a Chilean Coming-of-Age Story and an Italian Comedy
Fidelio: Alice's Odyssey
A film by Lucie Borleteau | Distributed by First Run Features
Thirty-year-old Alice is a sailor about to embark on a journey she will not soon forget. Leaving her fiancé Félix ashore, she joins the crew of an old cargo ship, the Fidelio, as a mechanic. Once on board, Alice discovers that she is replacing a man who has just died and that Gaël, the first great love of her life, is the ship's captain.
Lulled by life aboard the ship and entranced by the limitless horizon of the wide open ocean, Alice succumbs to desire and begins an affair with Gaël. But she soon faces a difficult choice about what will make her truly happy: an unfettered life at sea, or grounded happiness at home?
Lucie Borleteau's provocative and sensuous directorial debut brings to the screen a powerful female protagonist in an almost exclusively male world, while Arianne Labed's fearless performance as Alice reveals a confident, independent woman fully in command of her own sexuality, grappling with conflicting desires.
Too Late to Die Young
A film by Dominga Sotomayor | Distributed by KimStim
Chile 1990, at the end of Pinochet's dictatorship, a group of adolescents living in a commune, attempt to make sense of their own burgeoning desires and tangled relationships while the adults prepare for the first New Year's Eve under the promise of democracy.
Shot in dreamily diaphanous, sun-splashed images and set to period-perfect pop, the film is a piercing portrait of youth and a country on the cusp of exhilarating and terrifying change. 
Winter Brothers
A film by Hlynur Pálmason | Distributed by KimStim
An odyssey set in a rural chalk-mining community during a cold winter. We follow two brothers working in this harsh environment focusing on the younger one, Emil, who distills moonshine made from stolen chemicals from the factory. He is an outsider, an oddball, who made a conscious choice for loneliness and is only accepted by the mining community due to his older brother Johan. Emil longs for passion, for being wanted and loved.
When a fellow worker becomes sick, the moonshine and Emil are prime suspects. Gradually a violent feud erupts between him and the tightly-knit mining community. Emil feels betrayed by his brother when he finds out that the neighbor girl Anna, the subject of his unfulfilled desires, chooses his older brother instead of him. Revenge, loneliness, and lack of love pervade this modern brother odyssey.
Lemebel
A film by Joanna Reposi | Distributed by Icarus Films
Chilean performance artist, writer, anti-fascist, cross-dresser, and queer activist Pedro Lemebel (1952–2015) was a larger-than-life icon of his country's gay liberation movement. In both his work and his life, he blended humor with spectacle, working for a new and expansive view of sexuality rooted in solidarity with all marginalized groups.
In his youth, Lemebel was part of a performance art duo called Mares of the Apocalypse. In one particularly provocative piece, he marches in the New York Pride parade wearing a halo of syringes filled with red liquid, evoking blood. Lemebel also has an affinity for fire—covering himself in accelerant and setting it alight, and, in one of his last performances, wrapping himself in a duffel bag and rolling down blazing steps shortly after a chemotherapy session.
Director Joanna Reposi Garibaldi, a friend of Lemebel's, gathers archival footage, images, and slides from Lemebel's personal collection. We see some of these dramatically projected onto monumental buildings as well as more modest settings, like the balcony of Lemebel's childhood apartment. At his own urging, she continues to film him during his last weeks, before his death from throat cancer.
Lemebel is an artistic biography of a brilliant and provocative man, and an intimate portrait of an artist at the end of his days, making sense of it all.
Citizens of the World
A film by Gianni de Gregorio | Distributed by Distrib Films
Three retirees decide to move away from Rome to find a better standard of living in a country where their meager pensions will go that much further. Planning for the trip sees the trio trawl the pubs and restaurants of a sun saturated Rome and discover that even at an old age they can still learn one or two lessons about themselves and life. Gianni Di Gregorio, Italy's laconic answer to Larry David, returns to the humanist comic territory of arthouse hits Mid-August Lunch and The Salt of Life with Citizens of the World, a warm and delightful reflection on life with characters you'll want to spend many more hours with long after the credits roll.