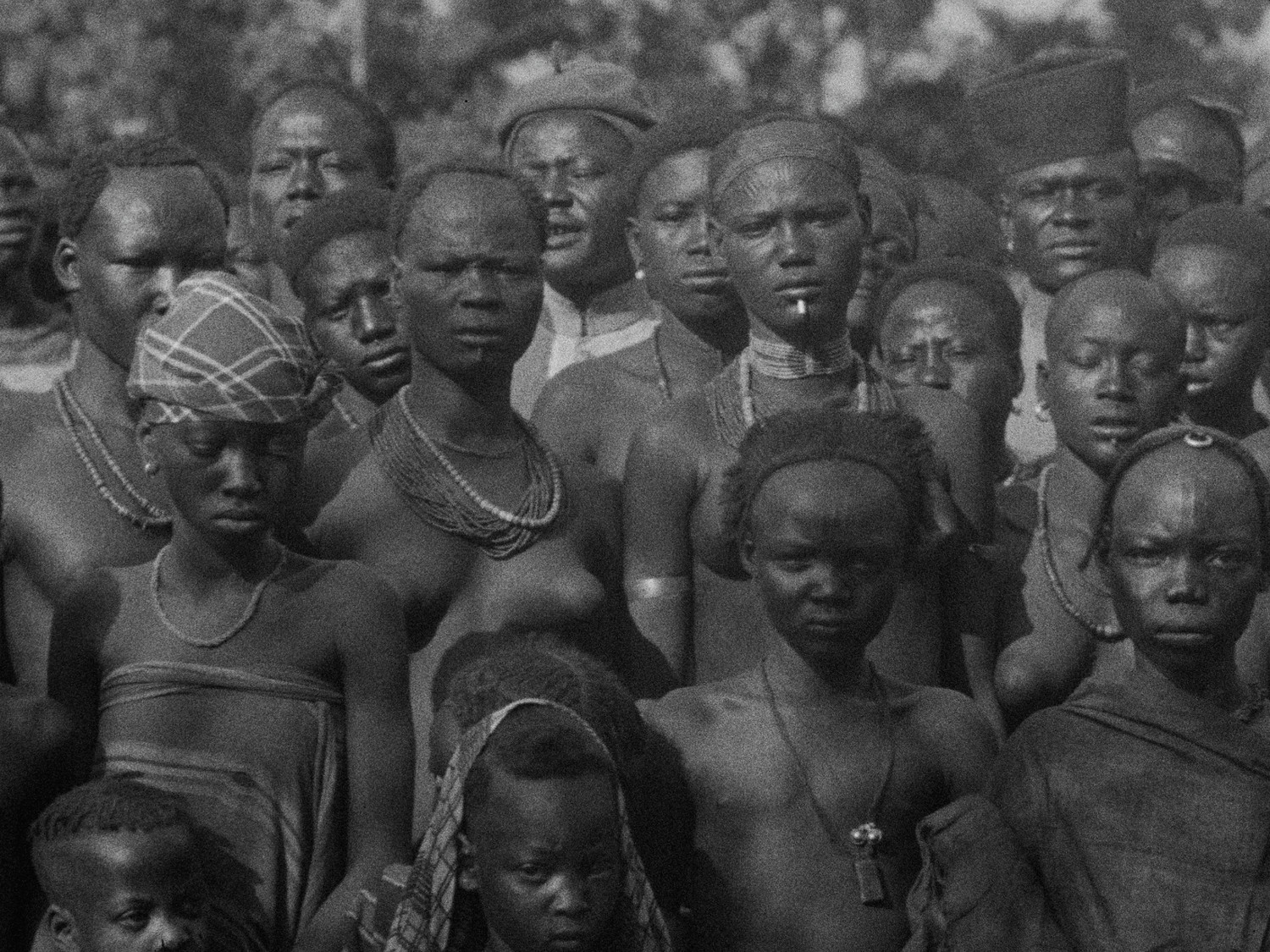 The Importance of "Travels in the Congo"
The scholar Paul Henley has published one of the best reviews of André Gide and Marc Allégret's film Travels in the Congo:
"Travels in the Congo, first released in France in 1927 as Voyage au Congo, is without doubt the masterwork of French ethnographic cinema in Africa prior to World War II. And yet, in the literature on ethnographic film and the history of documentary cinema more generally, it has been strangely neglected. It does not feature, for example, in the extensive UNESCO catalog, Films ethnographiques de l'Afrique noire, edited by Jean Rouch and published in 1967. Although Rouch alludes to it in a report, originally prepared in 1961 and reprinted in the Appendix of the catalog, this is no more than a passing reference, in which he essentially damns the film by faint praise. In subsequent years, Travels in the Congo simply sank into oblivion. This is particularly surprising in view the celebrity of its directors, namely, the eminent writer André Gide and Marc Allégret, who was later to become a major feature film director, not to mention the film's equally eminent producer, Pierre Braunberger, who would go on to produce the works of many of the most high-profile avant-garde directors of the twentieth century, including Luís Buñuel, the Nouvelle Vague group and Jean Rouch himself.

In large measure, the neglect of Travels in the Congo can be put down to the banal fact that it had become very difficult to see, even in France. It is therefore with particular enthusiasm that one should welcome the release in 2017 of a sparkling, digitally restored version produced by Les Films du Panthéon and the Centre national du cinema (CNC). This project was carried out in collaboration with Les Films du Jeudi, which is run by Braunberger's daughter, Laurence. Since only the original negative was available in France, the digital restoration was carried out with reference to a print held by the British Film Institute in London. The original version was in black and white, and also silent, while this new digital version is accompanied by a subtle and sensitive musical score composed by the Franco-Italian jazz pianist Mauro Coceano. Icarus Films is to be congratulated in now making it available to English-speaking audiences in a subtitled DVD."
Read the rest on "Fiction and Film for Scholars of France: A Cultural Bulletin."