OVID's February Releases: Exclusives/SVOD Premieres, Includes "False Confessions" Starring Isabelle Huppert, Tsai Ming-liang's "Rebels of the Neon God" and "The Hole" & many more!
OVID.tv, the curated streaming destination for documentary and art-house films from around the world, is adding 30 incredible films in February to its growing roster, most of which are exclusives and premiering for the first time on SVOD.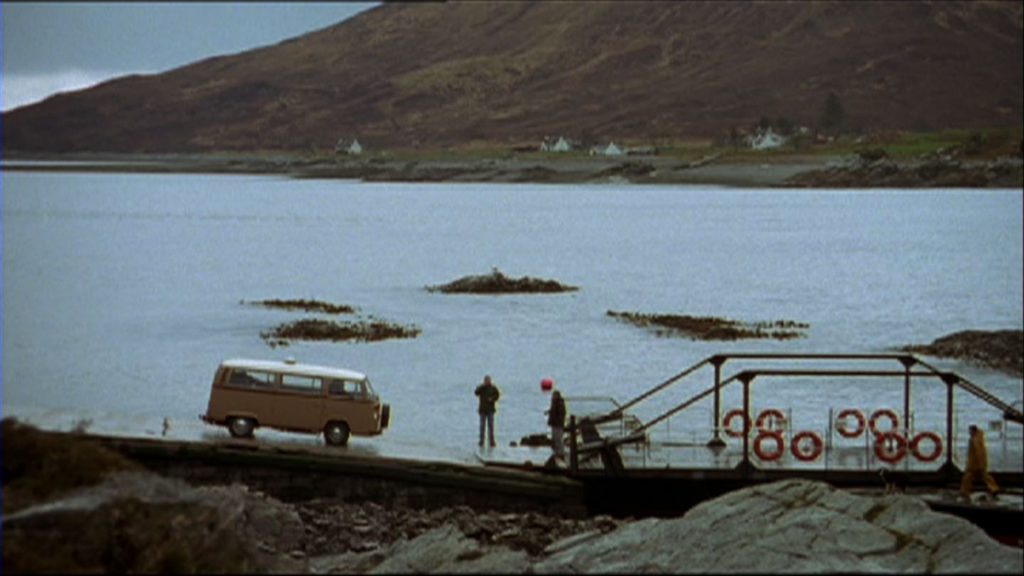 Monday, February 1st
Lomax the Songhunter
Directed by Rogier Kappers
Icarus Films | Feature | Netherlands | 2005
Alan Lomax (1915-2002) devoted his life to recording the world's folk tunes before they would permanently disappear with the rise of the modern music industry. In LOMAX THE SONGHUNTER filmmaker Rogier Kappers follows the route that Lomax took across America and beyond its borders-traveling to remote villages in Spain and Italy, hearing memories and music from the farmers, shepherds and weavers whose songs Lomax recorded decades earlier.
The film also tells Lomax's story by interviewing friends such as Pete Seeger, using archival recordings of music greats Woody Guthrie and Leadbelly, and gathering footage of the cotton fields, rock quarries and prisons where Alan Lomax captured America's quintessential music.
"Mr. Kappers, in an inspired stroke, travels to places Mr. Lomax visited during a long career of collecting the world's folk music on tape. He finds some of the people Mr. Lomax captured and plays the old recordings for them. Watching their faces light up is beautiful." —The New York Times
Emmy Award Nominee, Outstanding Art and Culture Programming
OVID EXCLUSIVE - SVOD Premiere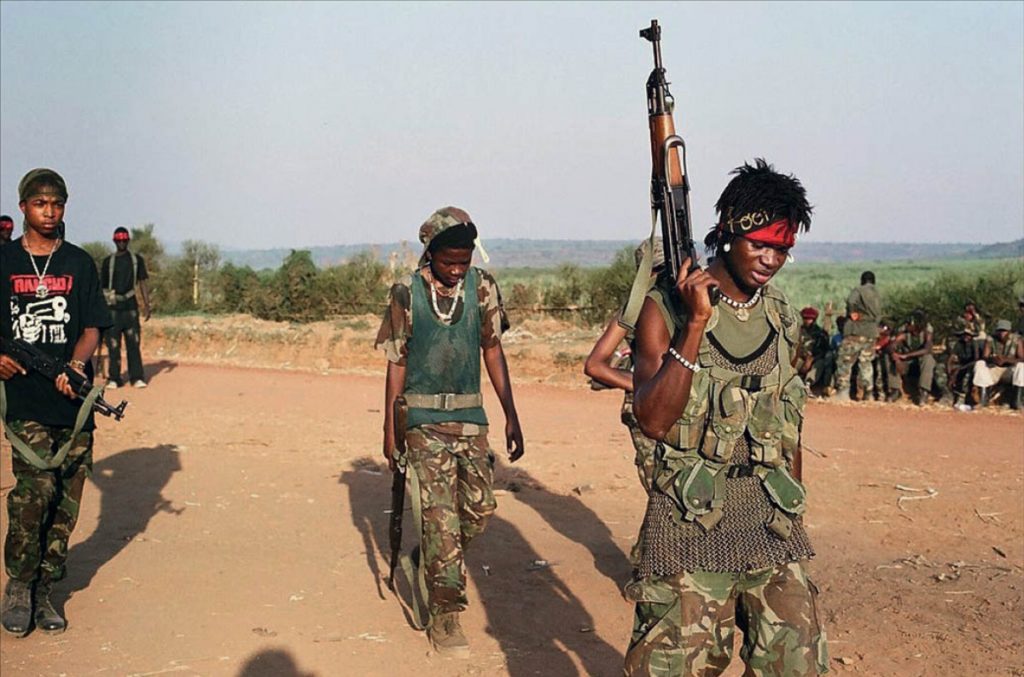 Tuesday, February 2nd
Ezra
Directed by Newton Aduaka
California Newsreel | Feature | Nigeria/France/Austria | 2007
Ezra stands out among other African films because it is a complex psychological study of a child soldier, not just about the trauma, healing and reintegration into society, but also as a key for reconstructing these societies themselves. This drama was awarded the Grand Prize at the 2007 Festival Panafricain du Cinema à Ouagadougou (FESPACO), Africa's largest and most prestigious film event, and selected for the International Critics Week at the 2007 Cannes Film Festival.
"A passionate, harrowing drama!" —Variety
---
Karmen Gei
Directed by Joseph Gai Ramaka
California Newsreel | Feature | Senegal | 2001
Director Joseph Gaï Ramaka writes: "Carmen is a myth but what does Carmen represent today? Where do Carmen's love and freedom stand at the onset of the 21st Century? Therein lies my film's intent, a black Carmen, plunged in the magical and chaotic urbanity of an African city."
Karmen Geï is the first African Carmen and, arguably, the first African filmed "musical." Accordingly, Gaï Ramaka has completely replaced Bizet's score and the usual staging with indigenous Senegalese music and choreography: Doudou N'Diaye Rose's sabar drummers, Julien Jouga's choir, El Hadj Ndiaye's songs and Yandé Coudou Sène's prophetic voice. Saxophonist David Murray's contemporary jazz score runs like a thread of unfulfilled desire through the film.
Karmen Geï may convince viewers that this African ambience is what the Carmen legend, perhaps leading back through Andalusia to its African roots, has been waiting for all these years.
"The effect is perhaps most readily comparable to Black Orpheus." – Variety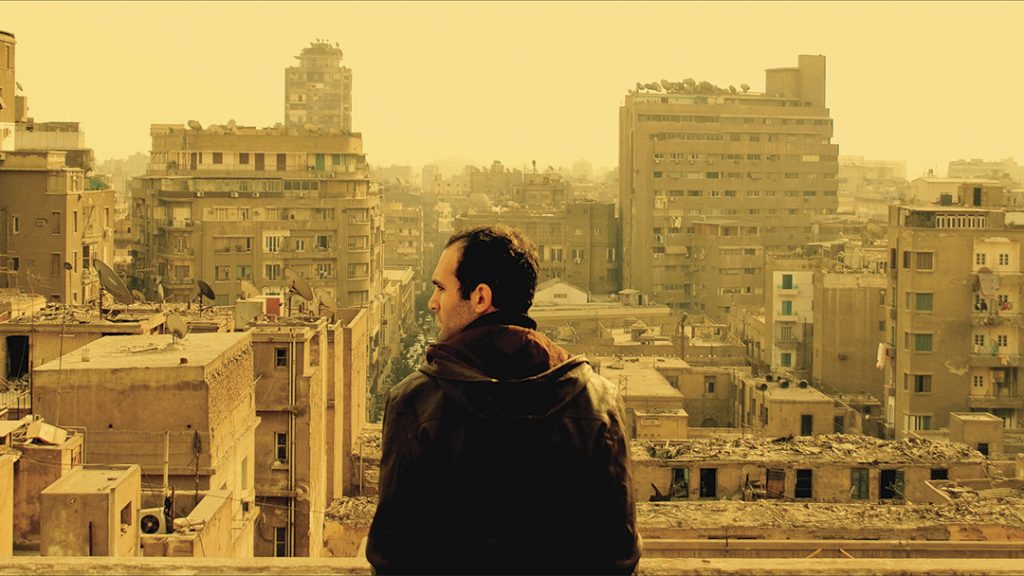 Wednesday, February 3rd
In the Last Days of the City
Directed by Tamer El Said
Big World Pictures | Feature | Egypt/Germany/Great Britain/United Arab Emirates | 2016
Tamer El Said's ambitious debut feature tells the fictional story of a filmmaker from downtown Cairo played by Khalid Abdalla (The Kite Runner, United 93, Green Zone, The Square) as he struggles to capture the soul of a city on edge while facing loss in his own life. Shot in Cairo, Beirut, Baghdad and Berlin during the two years before the outbreak of revolution in Egypt, the film's multi-layered stories are a visually rich exploration of friendship, loneliness and life in cities shaped by the shadows of war and adversity.
Caligari Film Prize at Berlinale
OVID EXCLUSIVE - SVOD Premiere
---
Tahrir: Liberation Square
Directed by Stefano Savona
Icarus Films | Documentary | Egypt | 2011
'Soon after the first reports came about the occupation of Tahrir Square, filmmaker Stefano Savona headed for Cairo, where he stayed, amidst the ever-growing masses in the Square, for weeks. His film introduces us to young Egyptians such as Elsayed, Noha and Ahmed, spending all day and night talking, shouting, singing, finally expressing everything they were forbidden to say out loud until now.
Official Selection, 2012 DOXA Documentary Film Festival, Vancouver
Official Selection, 2011 New York Film Festival
World Premiere, 2011 Locarno Film Festival
OVID EXCLUSIVE - SVOD Premiere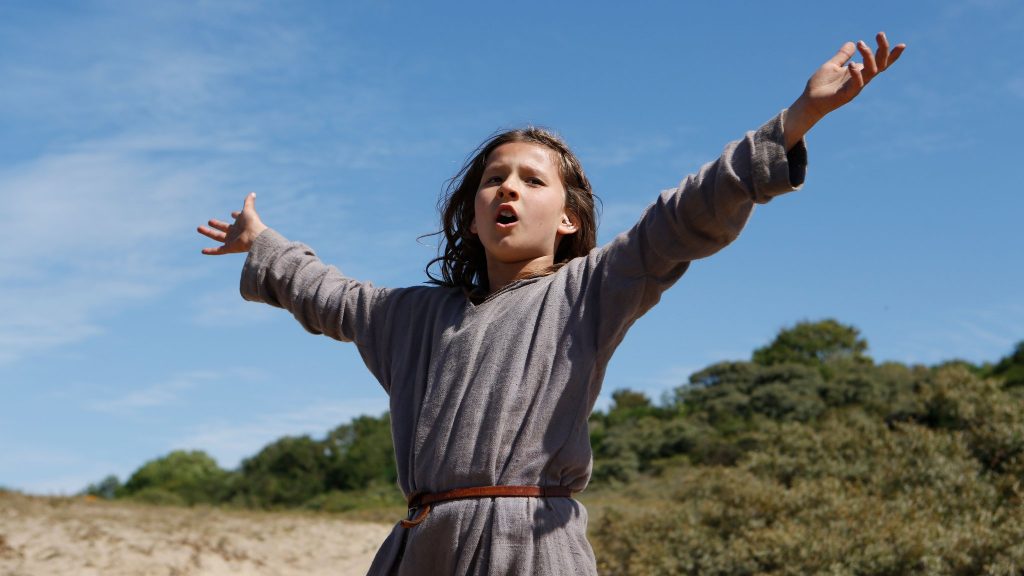 Thursday, February 4th
Jeannette: The Childhood of Joan of Arc
Directed by Bruce Dumont
KimStim | Feature | Canada | 2017
France, 1425. In the midst of the Hundred Years' War, the young Jeannette, at the still tender age of 8, looks after her sheep in the small village of Domremy.
One day, she tells her friend Hauviette how she cannot bear to see the suffering caused by the English. Madame Gervaise, a nun, tries to reason with the young girl, but Jeannette is ready to take up arms for the salvation of souls and the liberation of the Kingdom of France. Carried by her faith, she will become Joan of Arc.
"Eccentric, enchanting… An enchanting fairytale!" —Artforum
"A fusion of spiritual exaltation, physical fury, defiance of authority, and political revolt." —The New Yorker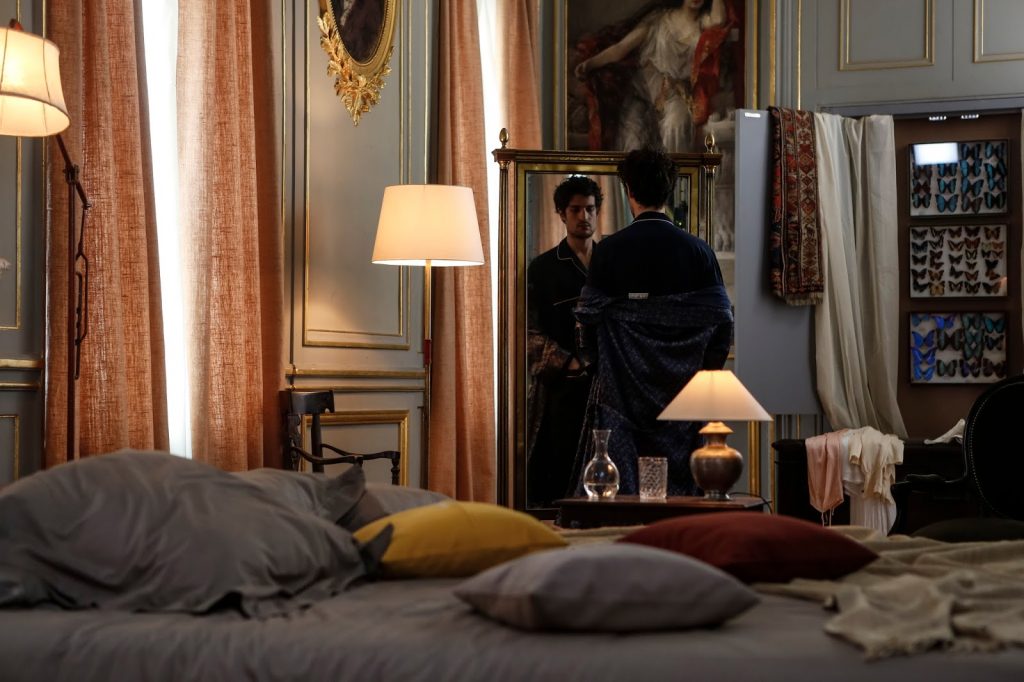 Friday, February 5th
False Confessions
Directed by Luc Bondy, starring Isabelle Huppert, Louis Garrel, Bulle Ogier
Big World Pictures | Feature | France | 2016
Luc Bondy's final feature film as director draws talent from both stage and screen to bring Marivaux's play into 21st century Paris. Isabelle Huppert commands the screen as Araminte, the wealthy widow who unwittingly hires the smitten Dorante (Garrel) as her accountant. Secrets and lies accumulate as Dorante and his accomplice, Araminte's manservant Dubois (Yves Jacques), manipulate not only the good-hearted Araminte, but also her friend and confidante, Marton (Manon Combes).
Dorante, by turns pitiable and proficient, but always deferential to his social better, walks a fine line in his quest to arouse an equal desire in the object of his affections. Bulle Ogier delivers a memorable turn as Araminte's mother, who suspects the young man's intentions, but wants to push her daughter into the arms of an aged, hard-up Count (Jean-Pierre Malo). Filmed in part on-site at the Théâtre de l'Odéon, the film blurs the distinction between stage and screen, offering a new turn on this classic take on the psychology of love.
OVID EXCLUSIVE
---
Marie Curie
Directed by Marie Noëlle
Big World Pictures | Feature | Germany/France/Poland | 2016
Working alone after the premature death of her husband and colleague, physicist and chemist Marie Curie struggles for recognition in the male-dominated science community in early 20th-century France.
"A Schubert-esque score and an extremely pretty, dappled cinematography make Marie Curie a compelling portrait of an undeniably important woman." —The New Republic
"Curie deserves the recognition and there's an honourable attempt to colour in the historical context with references to the Dreyfus affair and the political state of play in turn-of-the-century Europe." —The Guardian
Official Selection, Toronto International Film Festival
Official Selection, SF Film Festival
OVID EXCLUSIVE - SVOD Premiere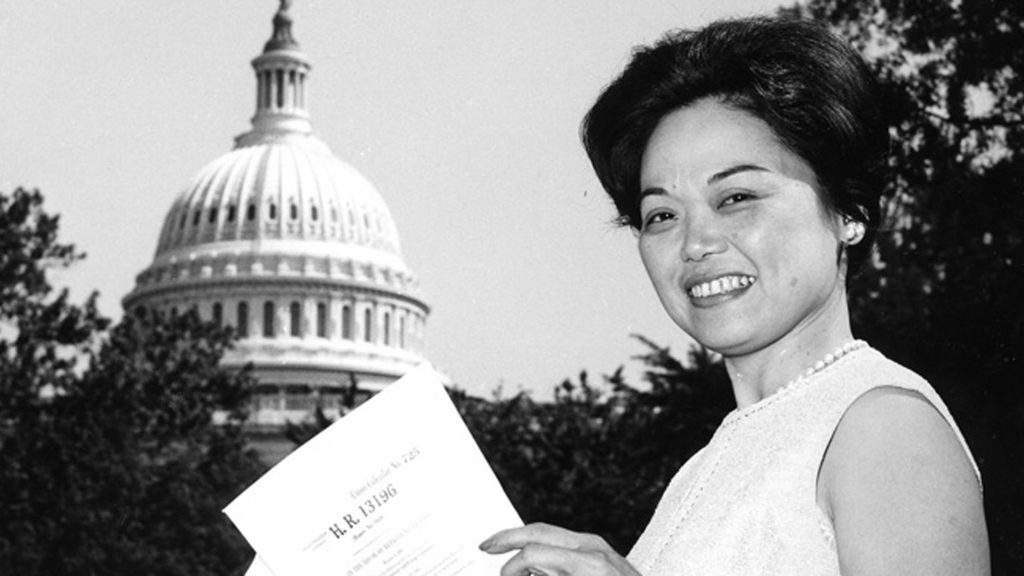 Monday, February 8th
Patsy Mink: Ahead of the Majority
Directed by Kimberlee Bassford
Women Make Movies | Documentary | USA | 2008
In 1965, Patsy Takemoto Mink became the first woman of color in the United States Congress. Seven years later, she ran for the US presidency and was the driving force behind Title IX, the landmark legislation that transformed women's opportunities in higher education and athletics.
Hawaii International Film Festival, Audience Award: Favorite Documentary
Honolulu International Film Festival, Best Documentary, Gold Kahuna Award, Best Hawaiian Film
San Francisco International Asian American Film Festival, Comcast Audience Award: Best Documentary Feature
International Women's Day Film Festival, Finalist: Cross Culture Ambassador Award
---
Winning Girl
Directed by Kimberlee Bassford
Women Make Movies | Documentary | USA | 2014
From award-winning Hawaiian filmmaker Kimberlee Bassford (Patsy Mink: Ahead of the Majority) comes Winning Girl, an inspirational film that follows the four-year journey of Teshya Alo, a part-Polynesian, teenage judo and wrestling phenomenon from Hawaii. Teshya is only 16 years old and 125 pounds, but on the judo and wrestling mats, she dominates women twice her age and pounds heavier!
Now Alo has her sights set on taking the Olympic gold at both the judo and wrestling world championships – and in doing so would be the first to accomplish that feat. Winning Girl tells the dynamic story of an elite athlete on her ascent, a girl facing the challenges of puberty and growing up with an entire family dedicated to a single dream. A great companion piece to any discussion on Title IX and gender.
"A rousing story of a local Hawaiian girl, from high-school phenom to the medal podium." —LA Asian Pacific Film Festival
Los Angeles Asian Pacific Film Festival, Special Jury Award for Documentary Feature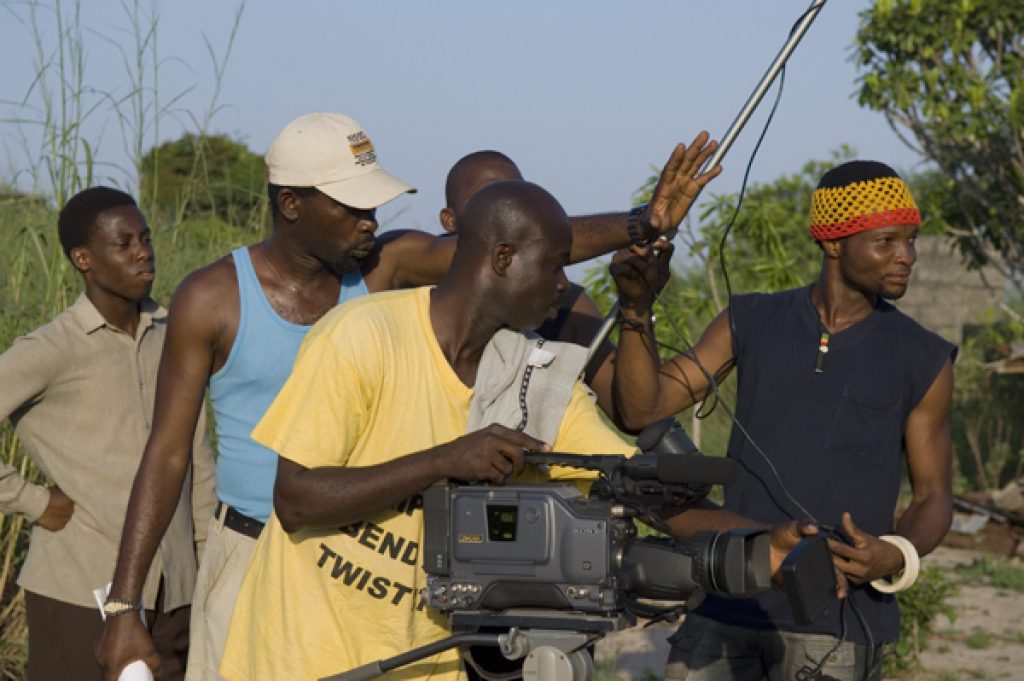 Tuesday, February 9th
This is Nollywood
Directed by Franco Sacchi
California Newsreel | Documentary | Nigeria | 2007
First came Hollywood, then Bollywood, and now Nollywood — Nigeria's booming film industry, which released two thousand features in 2006 alone. Where else can you shoot a full-length dramatic film for $10,000 in 7 days? Until recently, it was rarely known outside its own country. This is Nollywood explains why Nigerian video production is becoming recognized as a phenomenon with broad implications for the cultural and economic development of Africa. The most intimate and accurate portrait of the technical, economic and social infrastructure of the industry.
"This is Nollywood captures the problems and dynamism of making movies in Nigeria while giving a vibrant introduction to this fast growing movie industry." —Brian Larkin, Barnard College
---
Thunderbolt
Directed by Mounia Meddour
California Newsreel | Feature | Nigeria | 2000
A story from the burgeoning video industry of Nigeria combines melodrama and issues of ethnicity, gender, culture and identity in post-colonial Africa.
Thunderbolt will come as a bolt out of the blue to most Americans, even aficionados of African cinema. The new Nigerian video industry is without doubt one of the most vibrant new developments in the world cinema today.
The first half of the film is in a sense a retelling of the Othello story—except the protagonists are not Abyssinian and Venetian but Yoruba and Ibo. In the second half of the film, a distinctly West African emphasis on the supernatural comes to the fore; curses and ritual cleansing take the place of psychological explanations.
"If the continuous laughter and cheering of our diverse New York audiences is any indication, this film has true international appeal." —New York African Film Festival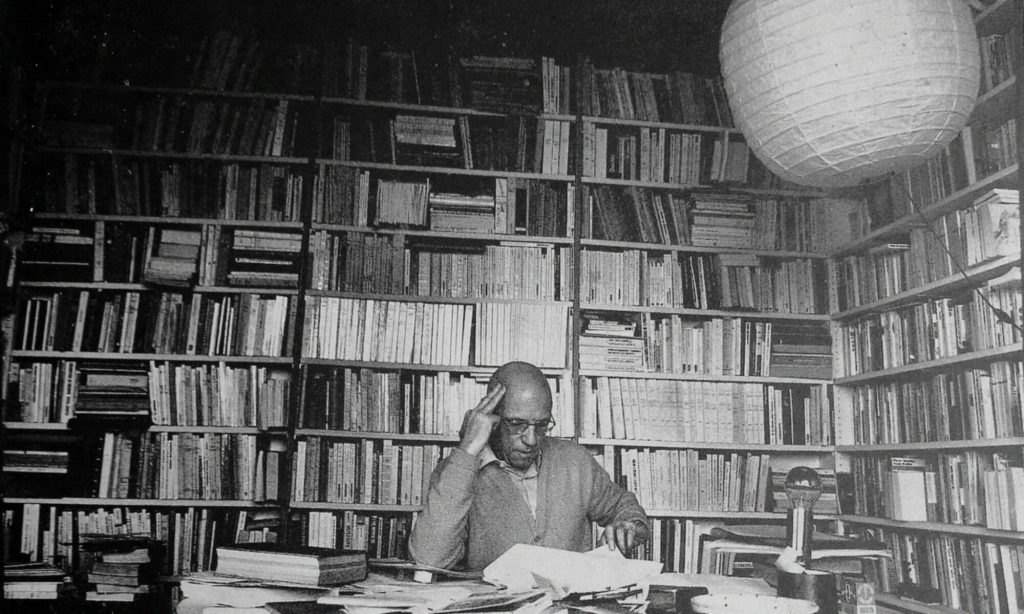 Wednesday, February 10th
Althusser: an Intellectual Adventure
Directed by Bruno Oliviero
Icarus Films | Documentary | France | 2016
Althusser, an Intellectual Adventure traces the development of Althusser's thought, which influenced a who's who of French philosophers, including Lacan, Foucault, Derrida, and Barthes. His most enduring contribution may be the concept of ideological state apparatuses: institutions and social structures including schools, churches, and families, that serve to reinforce the capitalist state.
The film also delves into Althusser's little-understood struggles with the mental illness that would see him hospitalized numerous times throughout his life. In intimate letters to his wife, Helene Rytmann, and mistress, Franca Madonia, Althusser describes his treatment and mental states. As Yves Duroux says, in order to understand the man, one must look not only at his philosophy and relationship with the Communist Party, but to "his own madness" which in some ways linked the two.
OVID EXCLUSIVE - SVOD Premiere
---
Foucault Against Himself
Directed by François Caillat
Icarus Films | Documentary | France | 2014
Divided into four chapters, Foucault Against Himself focuses on Foucault's critique of psychiatry, his work on the history of sexuality, the growth of his radicalism arising from his research into the French penal system, the nature of knowledge and underlying structures of human behavior, and his immersion in American counter-cultural movements-in particular the resistance to current social structures that he found among sexual minority communities in San Francisco.
"Beautifully captures the energy and the intellect of Michel Foucault." —Amos Lassen
OVID EXCLUSIVE - SVOD Premiere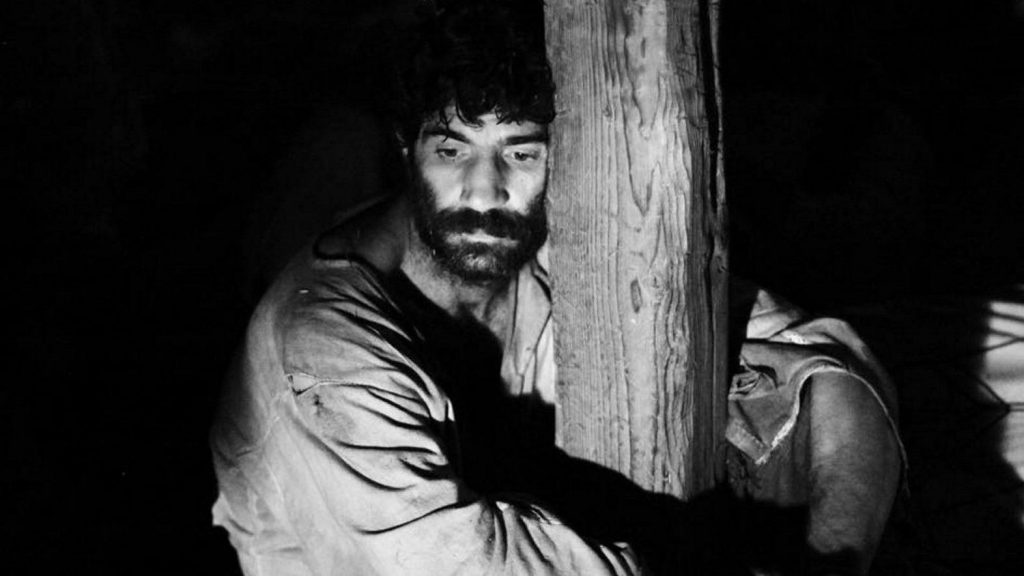 Thursday, February 11th
I Do Not Care if We Go Down in History as Barbarians
Directed by Radu Jude
Big World Pictures | Feature | Romania/Germany/ Bulgaria/ France/Czech Republic | 2018
A young artist reconstructs a historical event from 1941, in which the Romanian Army carried out ethnic cleansing on the Eastern Front.
"Darkly comic, politically timely…a mature, ambitious work from a spirited auteur who has mastered the cinematic rules well enough to break them with confidence." —The Hollywood Reporter
OVID EXCLUSIVE - SVOD Premiere
---
Aferim!
Directed by Radu Jude
Big World Pictures | Feature | Romania/Bulgaria/Czech Republic | 2015
Radu Jude's third feature has been aptly compared to films as diverse as The Searchers, The Last Detail, and Pulp Fiction (the latter for its rambling, coarse and endlessly entertaining dialogues), but the film is ultimately a moving parable about late-feudal Europe developed from historical documents and songs: its power structures and hierarchies, people's ideas of themselves and others, interaction with minorities and the resulting conflicts. A Balkan Western in black-and-white that brings the cacophony of the times strikingly to life and explores the thematic arcs that stretch into the present.
"An exceptional, deeply intelligent gaze into a key historical period, done with wit as well as anger." —Variety
"Beautifully captures the energy and the intellect of Michel Foucault." —Amos Lassen
OVID EXCLUSIVE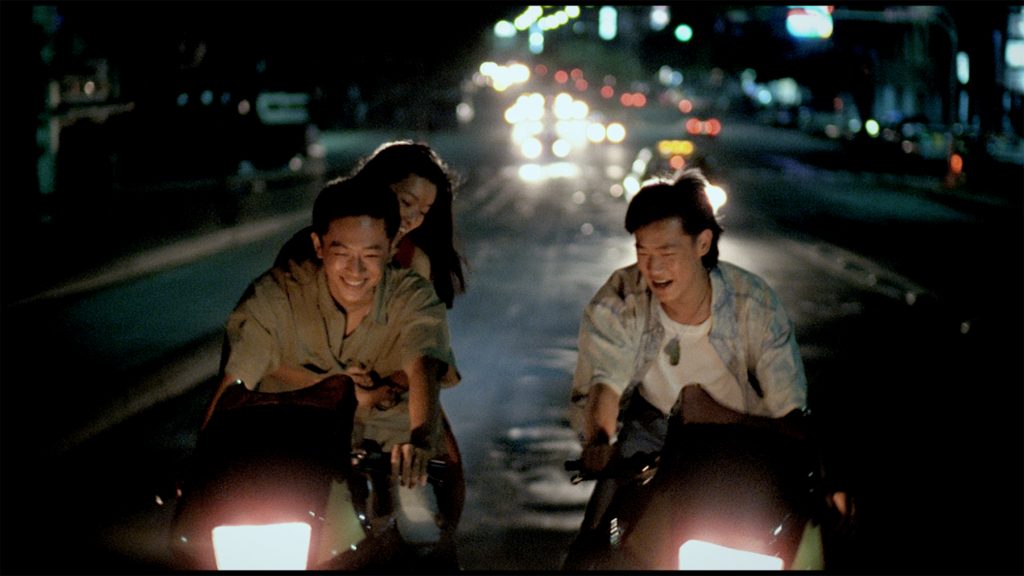 Friday, February 12th
Rebels of the Neon God
Directed by Tsai Ming-liang
Big World Pictures | Feature | Taiwan | 1992
Tsai Ming-liang's debut feature Rebels of the Neon God already includes a handful of elements familiar to fans of his subsequent work: a deceptively spare style often branded "minimalist"; actor Lee Kang-sheng as the silent and sullen Hsiao-kang; copious amounts of water, whether pouring from the sky or bubbling up from a clogged drain; and enough urban anomie to ensure that even the subtle humor in evidence is tinged with pathos.
The loosely structured plot involves Hsiao-kang, a despondent cram school student, who becomes obsessed with young petty thief Ah-tze, after Ah-tze smashes the rearview mirror of a taxi driven by Hsiao-kang's father. Hsiao-kang stalks Ah-tze and his buddy Ah-ping as they hang out in the film's iconic arcade (featuring a telling poster of James Dean on the wall) and other locales around Taipei, and ultimately takes his revenge.
Nominated for Best Leading Actress (Yu-Wen Wang), Best Director, and Best Original Screenplay at the Golden Horse Film Festival
Winner of Best Feature Film at the Torino International Festival of Young Cinema
"A near-masterpiece… as close as contemporary filmmaking gets to the essence of poetry." —Chicago Reader
"The creation of a wildly original artist coming into his own… feels alive with possibility… marks the start of one of modern cinema's great careers." —The New York Times
OVID EXCLUSIVE
---
The Hole
Directed by Tsai Ming-liang
Big World Pictures | Feature | Taiwan | 1998
Set just prior to the start of the 21st century, this vaguely futuristic story follows two residents of a quickly crumbling building who refuse to leave their homes in spite of a virus that has forced the evacuation of the area. As rain pours down relentlessly, a single man is stuck with an unfinished plumbing job and a hole in his floor. This results in a very odd relationship with the woman who lives below him.
"A genius of deadpan comedy as well as a poet of urban anomie, Tsai fills his meticulously composed frames with revealing details that often double as sight gags… funny, melancholy and entrancing." —The Los Angeles Times
OVID EXCLUSIVE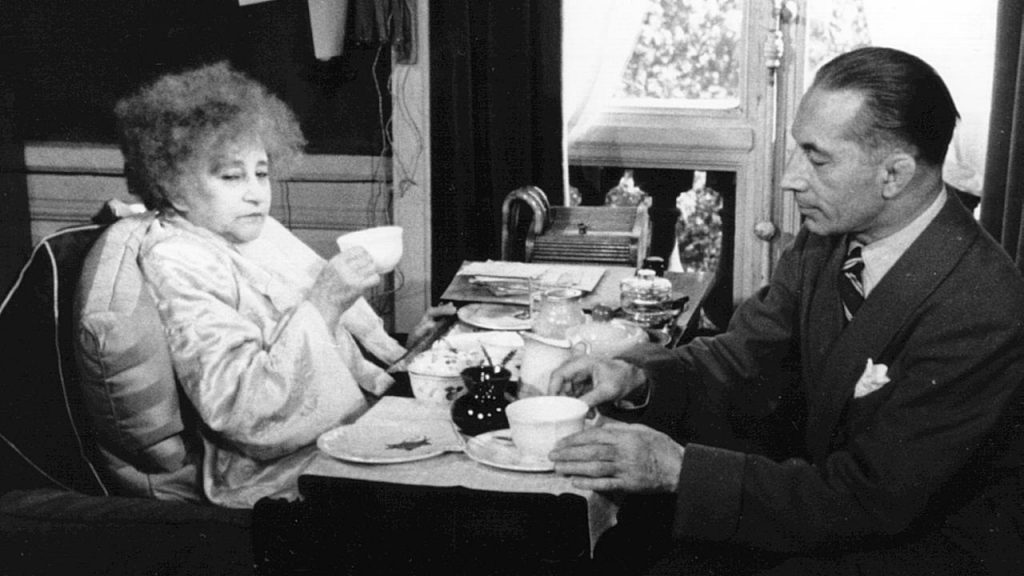 Wednesday, February 17th
Colette
Directed by Yannick Bellon
Icarus Films | Documentary | France | 1951
French writer Sidonie Gabrielle Colette (1873-1954) was both a popular and literary sensation. Known simply as Colette, she scandalized French society with her three marriages and her career as a racy music-hall performer and mime artist. She was also one of the finest prose stylists of her era, and a legendary figure in Paris. Her work often explored the struggle between independent identity and passionate love, and asserted female sexuality in a male-dominated world.
"The narrative, written and spoken by Colette, has all the savor of her best pages. With a film like this, the cinema is truly the 'witness' of our times." —La Cinématographie Française
OVID EXCLUSIVE - SVOD PREMIERE
Thursday, February 18th
I Was a Teenage Feminist
Directed by Therese Shechter
Women Make Movies | Documentary | Canada/USA | 2005
Why is it that some young, independent, progressive women in today's society feel uncomfortable identifying with the F-word? Join filmmaker Therese Shechter as she takes a funny, moving and very personal journey into the heart of feminism. Armed with a video camera and an irreverent sense of humor, Shechter talks with feminist superstars, rowdy frat boys, liberated Cosmo girls and Radical Cheerleaders, all in her quest to find out whether feminism can still be a source of personal and political power.
"Shechter starts her film by asking 'where the hell did feminism go?' Happily, she finds it—and her journey will make any disenchanted potential-Gloria breathe a sigh of relief." —Jennifer Baumgardner, Co-Author of "Manifesta: Young Women, Feminism and the Future"
---
Tokyo Idols
Directed by Kiyoke Miyake
KimStim | Documentary | Japan | 2017
A fascinating exploration of Japan's girl bands and their music, delving into the cultural obsession with young female sexuality and the growing disconnect between men and women in hyper modern societies.
"A lively inquiry that reveals more contradictions than consensus." —Hollywood Reporter
"It's not a movie so much about idol culture as for it, with Miyake trying to knock idol culture back into reality." —RogerEbert.com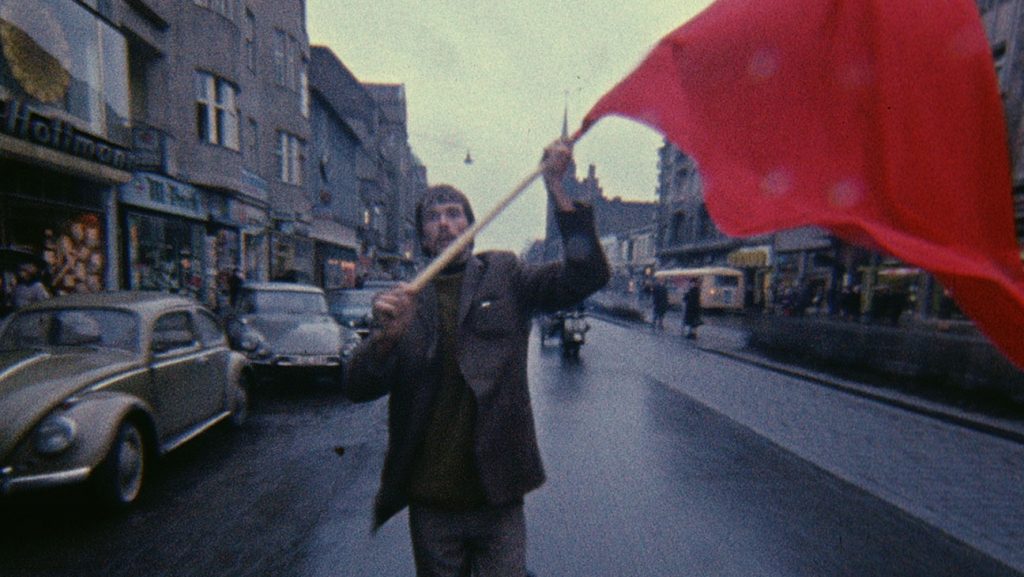 Friday, February 19th
The Children of 209 Saint-Maur Street
Directed by Ruth Zylberman
Icarus Films | Documentary | France | 2017
209 Saint-Maur Street is a classic Haussmann building in the 10th arrondissement of Paris: Stone, built around a courtyard, shops on the bottom floor. In the first decades of the 20th century, it was home to some 300 working class people, about a third of them Jewish.
And then came the Nazi occupation. Parents rounded up and deported. Children left on their own. Neighbors hiding Jewish kids under the blankets.
The Children of 209 Saint-Maur Street is filmmaker Ruth Zylberman's painstakingly researched reconstruction of life in the building before and during the Second World War. (At one point she wrote to every single person in France with a particular last name trying to find a resident of the building.) There's the small grocer whose husband is deported and who loses her business when it is "Aryanized." The deaf woman who eagerly writes down the names and locations of Jews so the Nazis can find them. The girl whose father hid Jews in the apartment and threatened to murder his collaborator son if anything should happen to them. And the Jewish children themselves, now elderly, many living abroad, who recall the rumors of roundups, the hiding, and the friends they played with. "I wonder if all of this was real," one of them, the son of Polish immigrants, says.
"Themes of separation, struggle, threat and terror that are still relevant today." —Moment Magazine
OVID EXCLUSIVE - SVOD PREMIERE
---
A German Youth
Directed by Jean-Gabriel Périot
Big World Pictures | Documentary | France/Switzerland/Germany | 2015
A German Youth (Une Jeunesse Allemande) chronicles the political radicalization of some German youth in the late 1960s that gave birth to the Red Army Faction (RAF), a German revolutionary terrorist group founded notably by Andreas Baader and Ulrike Meinhof, as well as the images generated by this story. The film is entirely produced by editing preexisting visual and sound archives and aims to question viewers on the significance of this revolutionary movement during its time, as well as its resonance for today's society.
"Fiendishly researched and smartly constructed, A German Youth is a formidable piece of documentary detective work focusing on a small but significant historical moment that continues to matter." —Los Angeles Times
OVID EXCLUSIVE - SVOD PREMIERE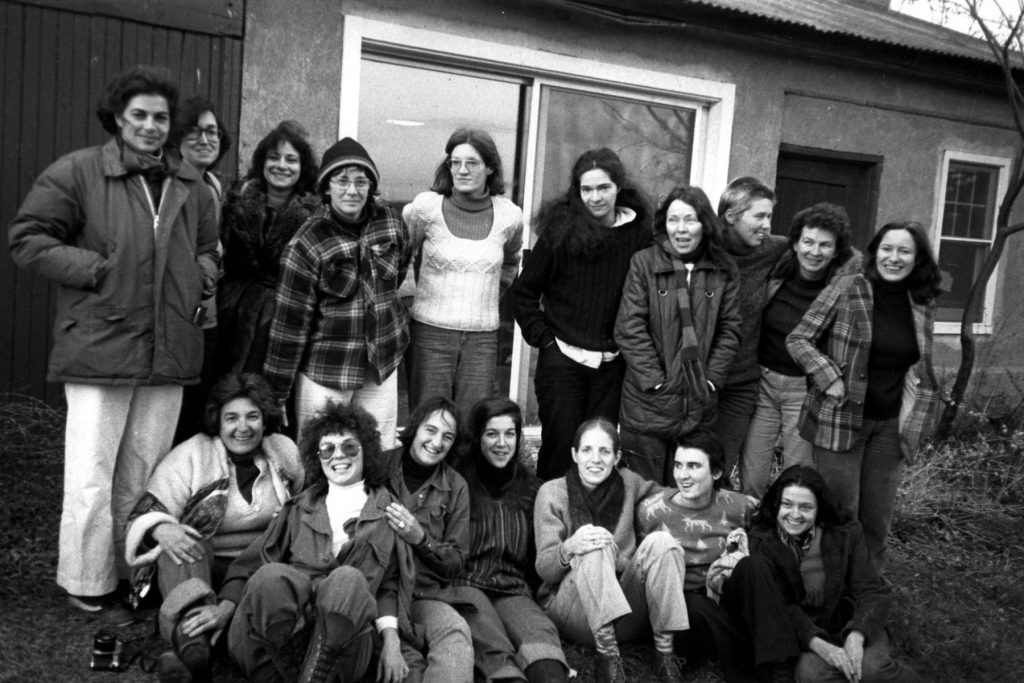 Tuesday, February 23rd
The Rest I Make Up
Directed by Michelle Memran
Women Make Movies | Documentary | USA | 2018
Maria Irene Fornes was one of America's greatest playwrights and most influential teachers, but many know her only as the ex-lover of writer and social critic Susan Sontag. The visionary Cuban-American dramatist constructed astonishing worlds onstage, writing over 40 plays and winning nine Obie Awards. At the vanguard of the nascent Off-Off Broadway experimental theater movement in NYC, Fornes is often referred to as American theater's "Mother Avant-Garde." When she gradually stops writing due to dementia, an unexpected friendship with filmmaker Michelle Memran reignites her spontaneous creative spirit and triggers a decade-long collaboration that picks up where the pen left off.
The duo travels from New York to Havana, Miami to Seattle, exploring the playwright's remembered past and their shared present. Theater luminaries such as Edward Albee, Ellen Stewart, Lanford Wilson, and others weigh in on Fornes's important contributions. What began as an accidental collaboration becomes a story of love, creativity, and connection that persists even in the face of forgetting.
"A lyrical and lovingly made documentary." —The New York Times
---
Service: When Women Come Marching Home
Directed by Marcia Rock & Patricia Lee Stotter
Women Make Movies | Documentary | USA | 2012
Women make up 15 percent of today's military. That number is expected to double in 10 years. SERVICE highlights the resourcefulness of seven amazing women who represent the first wave of mothers, daughters and sisters returning home from the frontless wars of Iraq and Afghanistan. Portraying the courage of women veterans as they transition from active duty to their civilian lives, this powerful film describes the horrific traumas they have faced, the inadequate care they often receive on return, and the large and small accomplishments they work mightily to achieve.
"This work is a delicately balanced portrayal of our women warriors' battles and victories over insurmountable odds… A must see!" —Lourdes Alvarado-Ramos Director, Washington State Dept. of Veteran Affairs
---
The Heretics
Directed by Joan Braderman
Women Make Movies | Documentary | USA | 2009
Tracing the influence of the Women's Movement's Second Wave on art and life, THE HERETICS is the exhilarating inside story of the New York feminist art collective that produced "Heresies: A Feminist Publication on Art and Politics" (1977-92). In this feature-length documentary, cutting-edge video artist/writer/director Joan Braderman, who joined the group in 1975 as an aspiring filmmaker, charts the collective's challenges to terms of gender and power and its history as a microcosm of the period's broader transformations.
"Upbeat and affirmative…The stories these women tell envision a radically different moment in art-world history, one in which questions of career and market are barely mentioned, and philosophical arguments are firmly grounded in street-level politics." —Artforum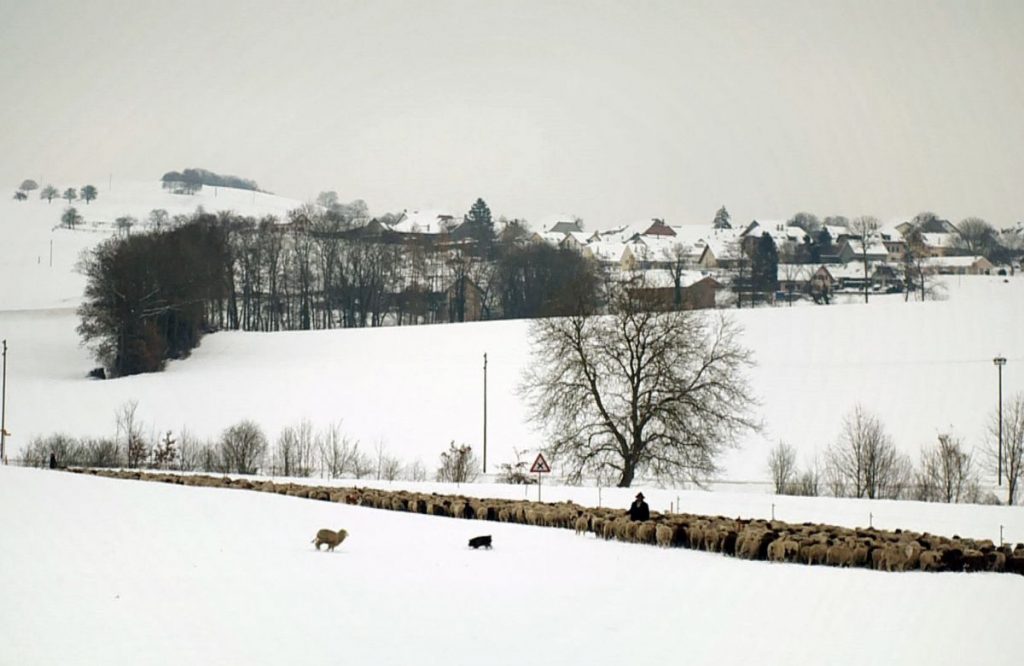 Thursday, February 25th
Suspension
Directed by Simón Uribe
Icarus Films | Documentary | Colombia | 2019
A car and mini-bus meet on the highway connecting the cities of Mocoa and Pasto, in southern Colombia. The road, opened in 1944, is the main link between the two centers, but it's not exactly a superhighway. In fact, it's barely a highway at all. As the bus advances, the car backs up, seeking a place wide enough for the vehicles to pass each other.
For decades, Colombian authorities have talked of building a bypass, a road that will replace the one currently known as "the springboard of death." With more than two dozen curves per mile, it may be the most dangerous stretch of road in the world. Shrines dot the route, marking the spots where so many have died. Landslides and washouts have killed dozens more.
Suspension brilliantly captures some of the absurdities and contradictions that come with the decades-long effort to try and build a road through this part of the Amazon—an effort one engineer calls "political madness."
"Compelling and impressive; a fresh, unexpected approach." —Shane Smith, Director of Programming, Hot Docs International Documentary Festival
OVID EXCLUSIVE - SVOD PREMIERE
---
Winter Nomads
Directed by Manuel von Sturler
Icarus Films | Documentary | Switzerland | 2013
Pascal, 53, and Carole, 28, are shepherds. In the month of November 2010, they embark on their long winter transhumance: four months during which they will have to cover 600 km in the Swiss region, accompanied by three donkeys, four dogs and eight hundred sheep.
An exceptional adventure is about to begin: They brave the cold and the bad weather day in and day out, with a canvas cover and animal skins as their only shelter at night. This saga reveals a tough and exacting profession requiring constant improvisation and unflinching attention to nature, the animals and the cosmos.
"An exhilarating verite work!" —Los Angeles Times
Best Documentary, European Film Academy
OVID EXCLUSIVE - SVOD PREMIERE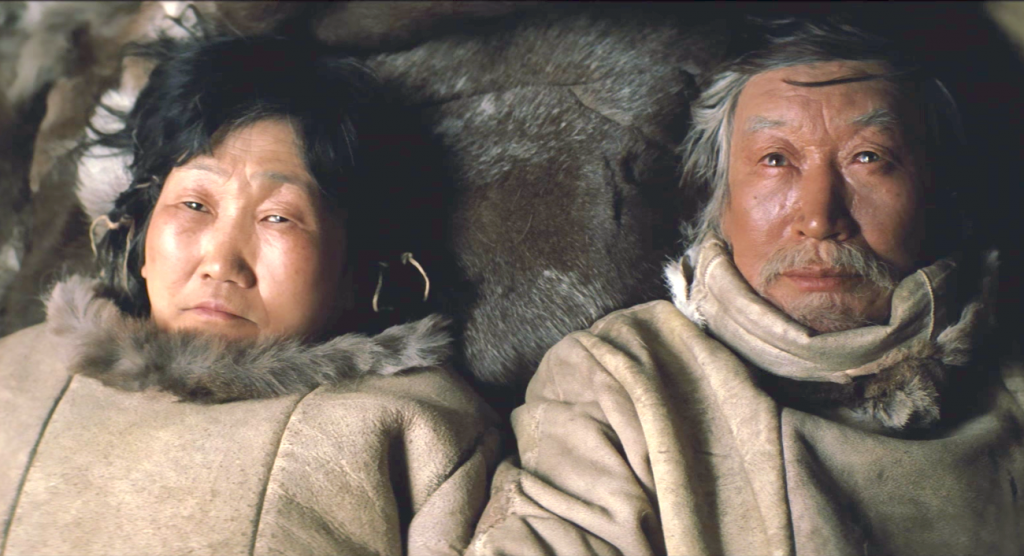 Friday, February 26th
Ága
Directed by Milko Lazarov
Big World Pictures | Feature | Bulgaria | 2017
In a yurt on the snow-covered fields of the North, Nanook and Sedna live following the traditions of their ancestors. Alone in the wilderness, they look like the last people on Earth.
Nanook and Sedna's traditional way of life starts changing—slowly, but inevitably. Hunting becomes more and more difficult, the animals around them die from inexplicable causes, and the ice has been melting earlier every year.
Chena, who visits them regularly, is their only connection to the outside world—and to their daughter Ága, who left the icy tundra long ago due to a family feud.
When Sedna's health deteriorates, Nanook decides to fulfil her wish. He embarks on a long journey in order to find Ága.
"A small gem of focused filmmaking… stunningly photographed… unforgettable." —Los Angeles Times
Winner, Best Film, Bulgarian Feature Film Festival
OVID EXCLUSIVE - SVOD PREMIERE
---
Viktoria
Directed by Maya Vitkova
Big World Pictures | Feature | Bulgaria/Romania | 2014
Maya Vitkova's stunning debut feature Viktoria, which had its World Premiere at the Sundance Film Festival, follows three generations of women in the final years of the People's Republic of Bulgaria and the early years of the transition to democracy. The film focuses on reluctant mother Boryana and her daughter, Viktoria, who in one of the film's surreal, magical touches is born without an umbilical cord. Though unwanted by her mother, Viktoria is named the country's Baby of the Decade, and is showered with gifts and attention until the disintegration of the East Bloc.
Despite throwing their worlds off balance, the resulting political changes also allow for the possibility of reconciliation. Vitkova wrote, produced and directed Viktoria, making it both personal and universal, and demonstrating a precocious command of all elements of the filmmaking process. Especially impressive is the film's visual sensibility and its command of a range of shifting tones, from absurdist humor to political allegory to deeply moving familial drama.
"Vitkova's lyrical imagery elevates her semi-autobiographical debut to poetic heights." —IndieWire
OVID EXCLUSIVE - SVOD PREMIERE