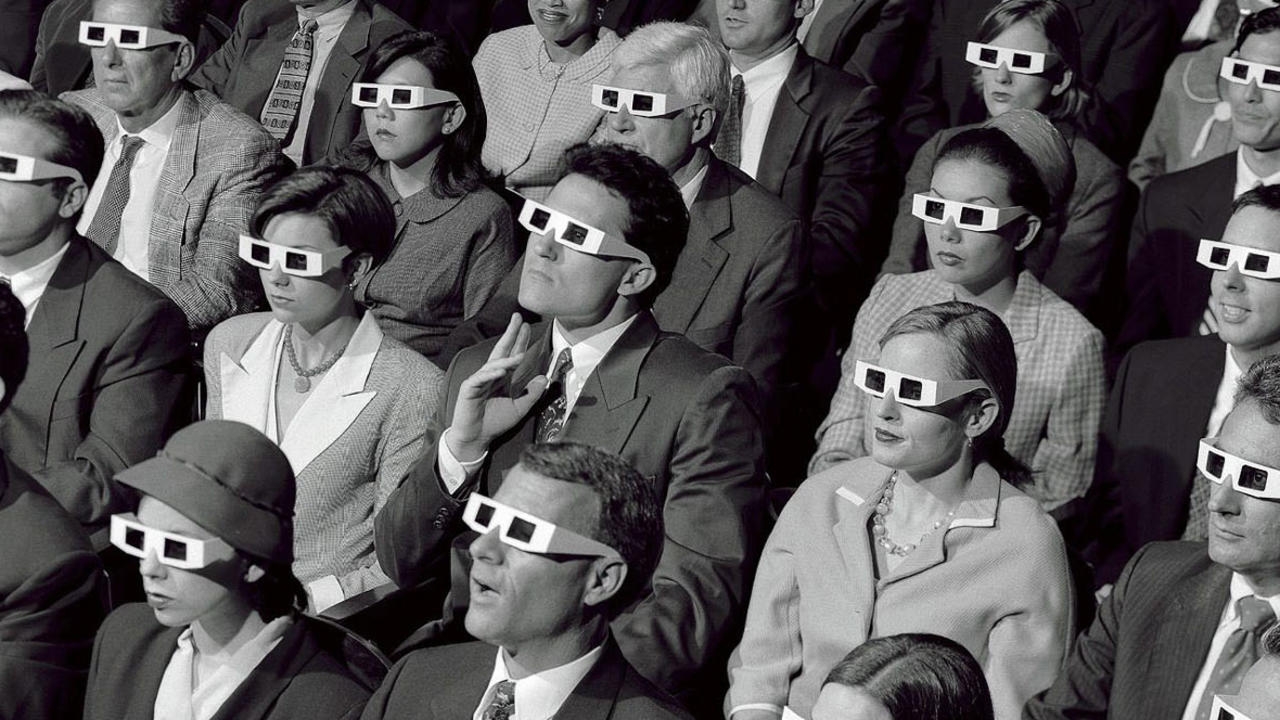 Guy Debord's "The Society of the Spectacle"
On OVID, we have two versions of Guy Debord's classic film The Society of the Spectacle: the French original with commentary by Guy Debord himself, and one with an English voiceover.
When we first received the restored film from Films du Losange, we noticed that Guy Debord's French voiceover layered with English subtitles was overwhelming to viewers if they weren't fluent in French. Luckily, Ed Halter and Thomas Beard of Light Industry, a venue for film and electronic art in Brooklyn, had produced a bootleg English copy with Paul Chan a few years ago and posted it online. With their permission, we took their translation and went about creating a new version with their work.
One complication was that the bootleg video Light Industry worked with didn't exactly sync up with the restored version. As a video editor, I took Paul's track and re-synced it with the French version. Then, I gave the track to an audio mixer who cleaned up the background noise on the recording. And I re-did the subtitles, since we didn't want both English subtitles on screen and an English language voiceover.
It was a slow process, but now we are able to present the recently restored version of The Society of the Spectacle, with a new English language soundtrack that will hopefully expand the viewership for this Situationist classic.
— Sara Leavitt, Director of Digital Media at Icarus Films and OVID