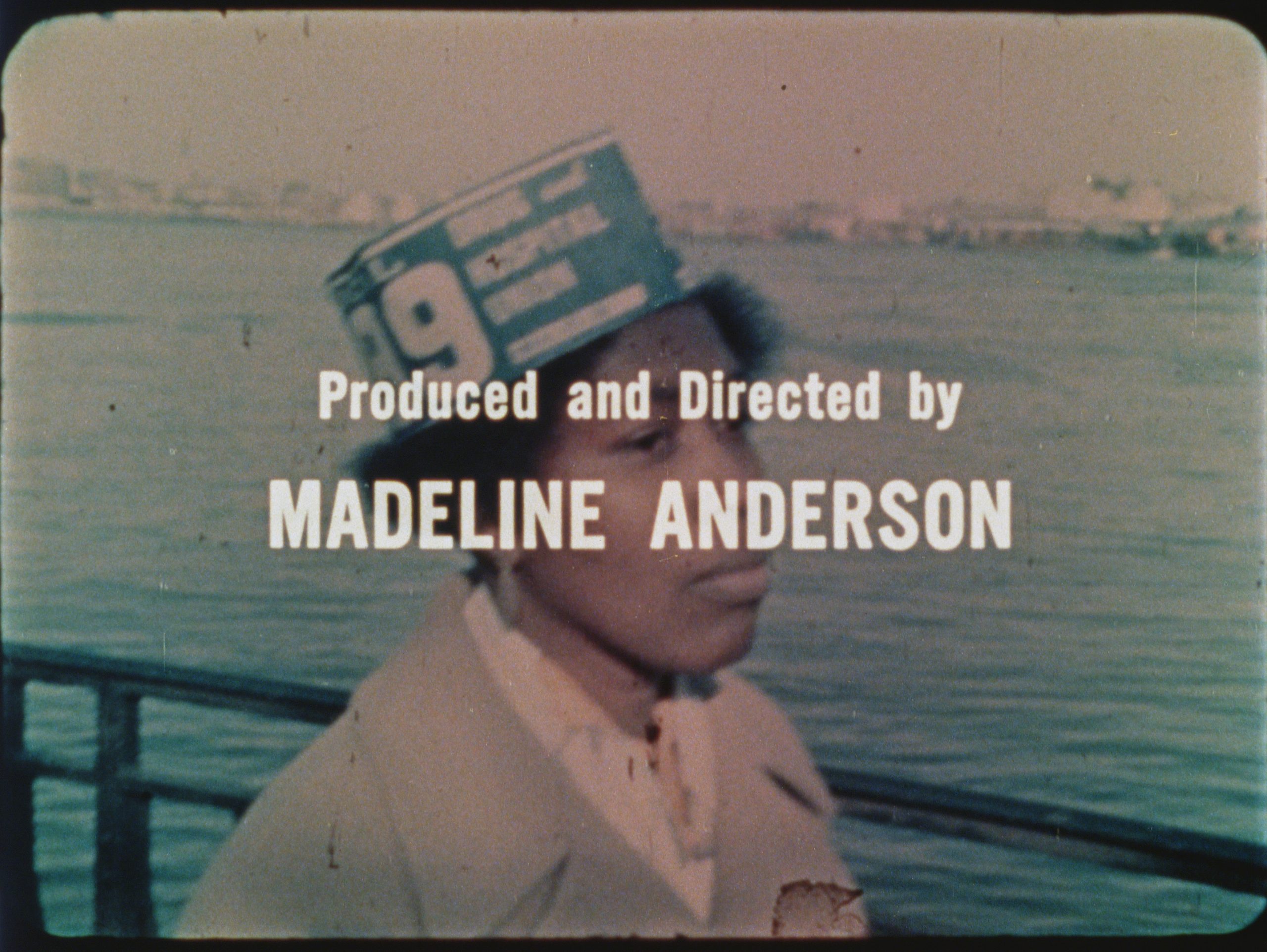 An Introduction to Madeline Anderson
According to the Smithsonian National Museum of African-American History and Culture, Madeline Anderson (b. 1927) was the first African-American woman to have directed a documentary film.
Hard as it is to believe, as the history of cinema goes back over 120 years, it was only in 1960 when Anderson directed her first film Integration Report 1.
Along with Anderson's other films A Tribute to Malcolm X (1967) and I Am Somebody (1970), Integration Report 1 was recently restored by the NMAAHC, and we are proud to share that all three films are available for streaming on OVID.tv.
To complement OVID's presentation of Anderson's films, we've posted a great interview and two videos of live conversations with her:
In "Filmmaker, Mother, Activist: Madeline Anderson, in Her Own Words," Rhea L. Combs interviews Anderson about her upbringing, her career, and her extraordinary life as a working wife and mother of four.
Documentary filmmaker Dawn Porter facilitates a live discussion with Anderson on the occasion of her receiving the San Francisco Film Festival's Persistence of Vision Award in 2019.
We've also found this fascinating conversation between Anderson and Orlando Bagwell about her experiences working with Shirley Clarke on The Cool World (1963).
We hope you find these resources useful and that they guide you towards watching Madeline Anderson's important work.
Further reading: "Strike On Film: Madeline Anderson's 'I Am Somebody' (1970)" in Another Gaze.