On Film Programming: An Interview with Inney Prakash
An interview between Priscilla Posada and programmer Inney Prakash.
Lineages are always illuminating for me because it makes you feel like you're tracing, and possibly inheriting, a tradition.
A film programmer at Maysles Documentary Center and several film festivals including his own, Prismatic Ground, Inney Prakash has had the experience of turning his curatorial eye from in-person events to online programming reaching an international audience. During our conversation, he dives into his career path, a few of the films that have shaped his worldview, and the role of curation in social justice movements.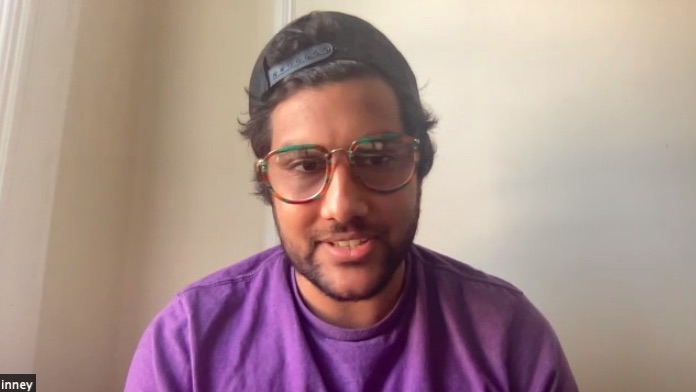 ---
There are many paths to becoming a film programmer. Tell me about yours.
I was going to school in Bay City, Michigan, and there's a regional film festival there called "Hell's Half Mile." I first went as an attendee and eventually started programming for them as a volunteer. Later on, I moved to Detroit and started working for Freep, which is a documentary festival run by the Detroit Free Press, and that became my first paid work.
As a programmer, I was doing other things as well, because it was a small team. That's when it dawned on me that I could potentially earn a living watching and presenting movies. This was revelatory because I was finishing school for film production, and it just wasn't for me, at least at that time. I hated being on set and realized I was operating under the assumption that, because I loved movies, I would love making them, which didn't turn out to be the case. So what I was doing as a side job while finishing school, ended up becoming my primary focus.
I saved a bit of money and got myself a plane ticket to New York a few months later. Luckily, in New York, I got a gig with DOC NYC. Then, in my spare time, I was going to the movies: Anthology, Light Industry, MoMA, Lincoln Center… It became an obsession. Eventually, I started working with Maysles Documentary Center in Harlem.
Due to COVID, theaters in New York City are currently shut down and programming has moved online. What possibilities do you think have emerged from this and what do you hope to keep in a post-COVID future?
Right as I started at Maysles, the pandemic hit, and the shutdown happened. What could have been the end to a dream scenario, ended up fueling it. My colleagues and I huddled together and decided we were going to take advantage of the closing to do something online that we wouldn't necessarily have been able to do in person. We started working on a film series, and our first one centered around Chris Marker's Le Joli Mai and films that it influenced. I know there's a lot of Chris Marker on OVID, which is great.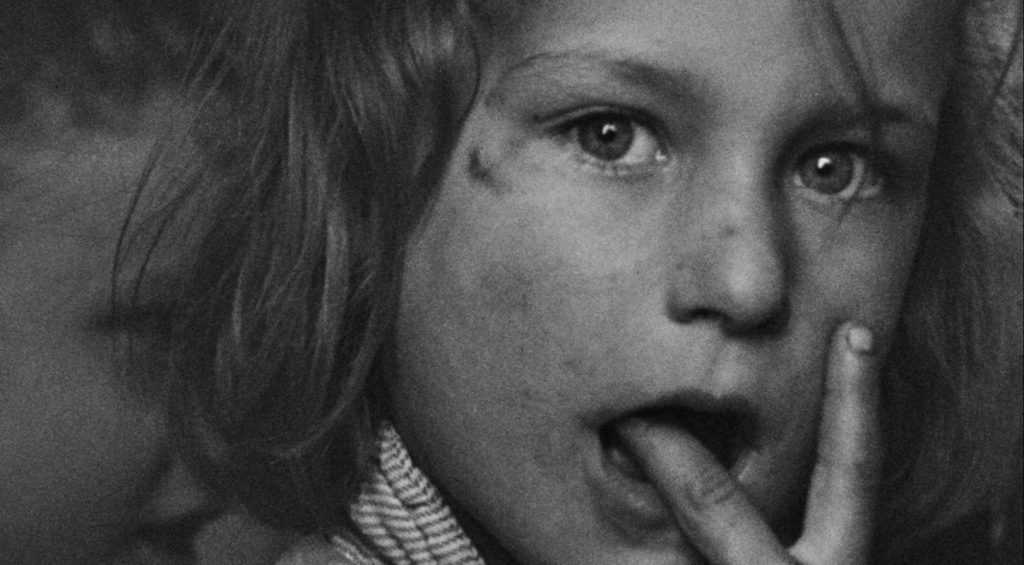 The way we've presented the work is exciting. We've put long-form work on an equal footing with short-form work, which is harder to do in person. We've made films available for a longer period of time than we would have been able to in person, and we've made them available globally.
I think it would be great to see some kind of virtual engagement continue in the most experimental sectors of the film world for the benefit of people and kids in parts of the world where it's more difficult to access certain types of art. I know that if I, growing up in suburban Michigan, had had access to certain things earlier, it might have awakened a lot of ideas in me sooner.
Although streaming services are doing amazing work, there are still licensing restrictions that don't allow people around the world to have access to the same material at the same time. So this thing that happened in the early stages of the pandemic, where work was being made available, globally, simultaneously, and often for free was, in a way, unprecedented. I hope that continues.
I've been thinking about curating and programming as a way to not only front the boldest filmmaking and the most overlooked films from the past, but also as a way of presenting radical ideas and crystallizing moments in time.
You recently curated a collection of films for OVID. What pushed you to select these specific films?
So I'll talk about Chris Marker first. It's funny, every series I've worked on and everything I've curated, thematically, I've felt there's been a way to include a Chris Marker film. Whether that's because of where my brain is at, or that he was so intellectually comprehensive. You know, it's probably a combination of the two.
He's also been influential on the filmmakers that I continue to love and engage with, for example, the Black Audio Film Collective—there's a film by John Akomfrah in the collection—which did its own thing entirely, but with a lot of resonances with Marker's work, and similar ways of deconstructing and reassembling the form. Those lineages are always illuminating for me because it makes you feel like you're tracing, and possibly inheriting, a tradition.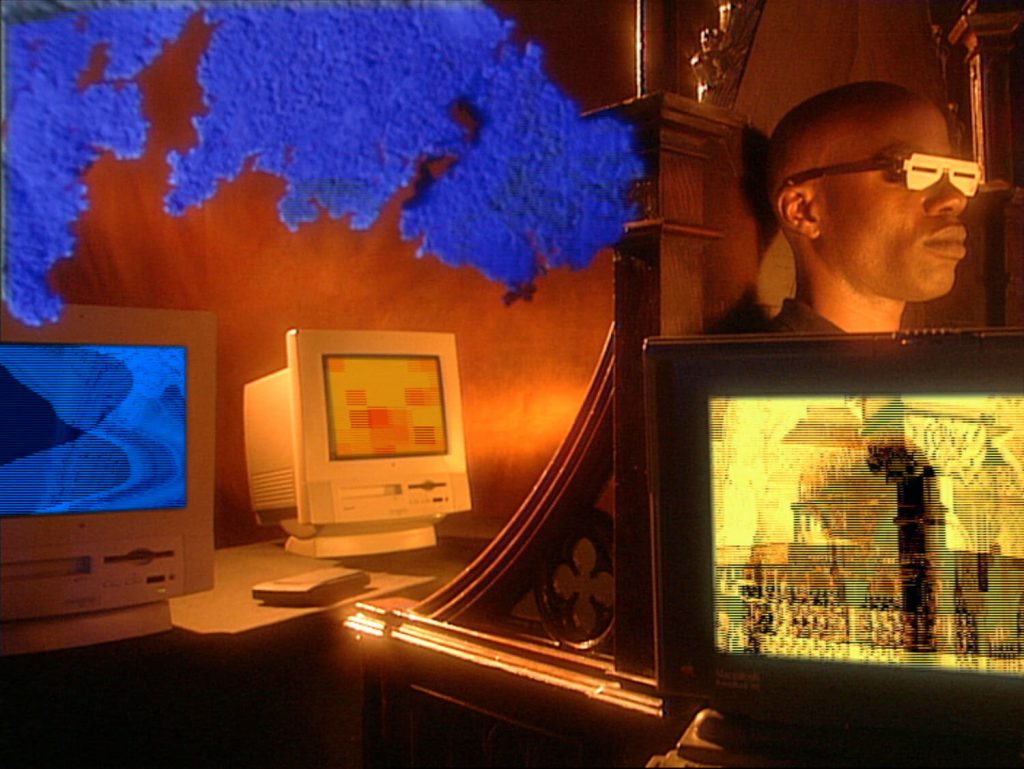 From the East is one of my favorite Chantel Akerman films. It's a series of beautiful tracking shots she took as she traveled across Eastern Europe right before the USSR collapsed. The intensity of her subjects, the way they look at the camera is especially affecting. It reminds me of a Chris Marker quote from Sans Soleil: "Have you ever heard of anything more stupid than telling a person not to look at the camera?"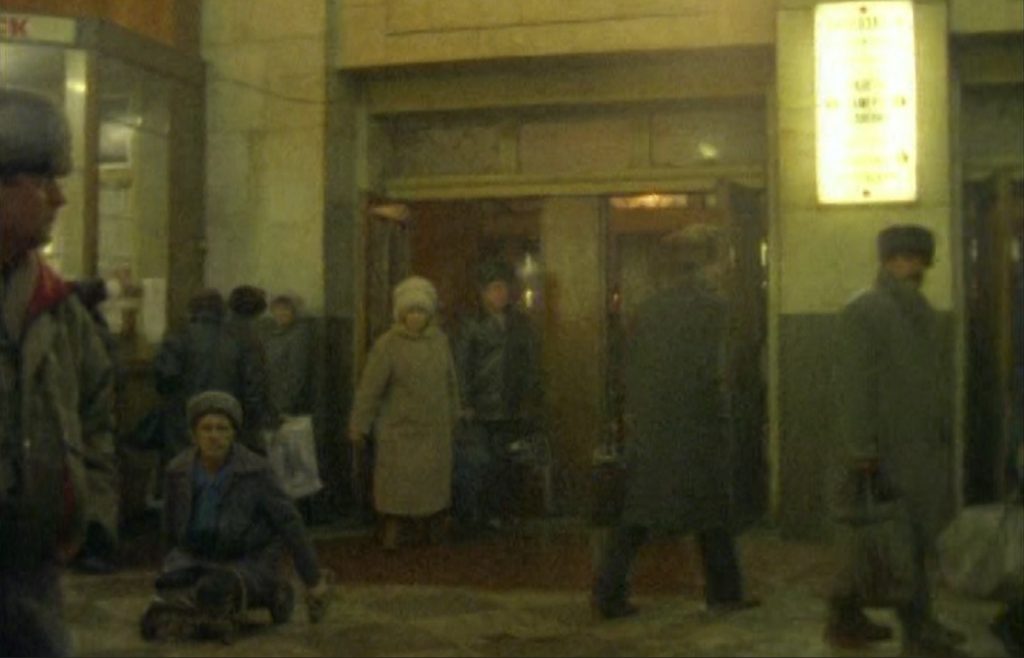 Travis Wilkerson's Did You Wonder Who Fired the Gun is also in the collection. He has an especially well-honed voice as an artist. That movie, in particular, is very intense. It's a personal reckoning with whiteness that you don't see often, if at all. Highly recommended along with his other work.
Patricio Guzmán's The Battle of Chile is probably his most watched and talked about. His work feels like a conversation he's having with himself and with his country and with his peers over the course of a career and lifetime. He's someone who continues to think about the nature of the image and what it represents, never separating his practice from his politics.
Cheryl Dunye is also on there. There's something so frank and exhilarating about her way of confronting the camera and the confessional mode she adopts in order to explore her identity and place in the world. It's so honest and vulnerable and never fails to move me.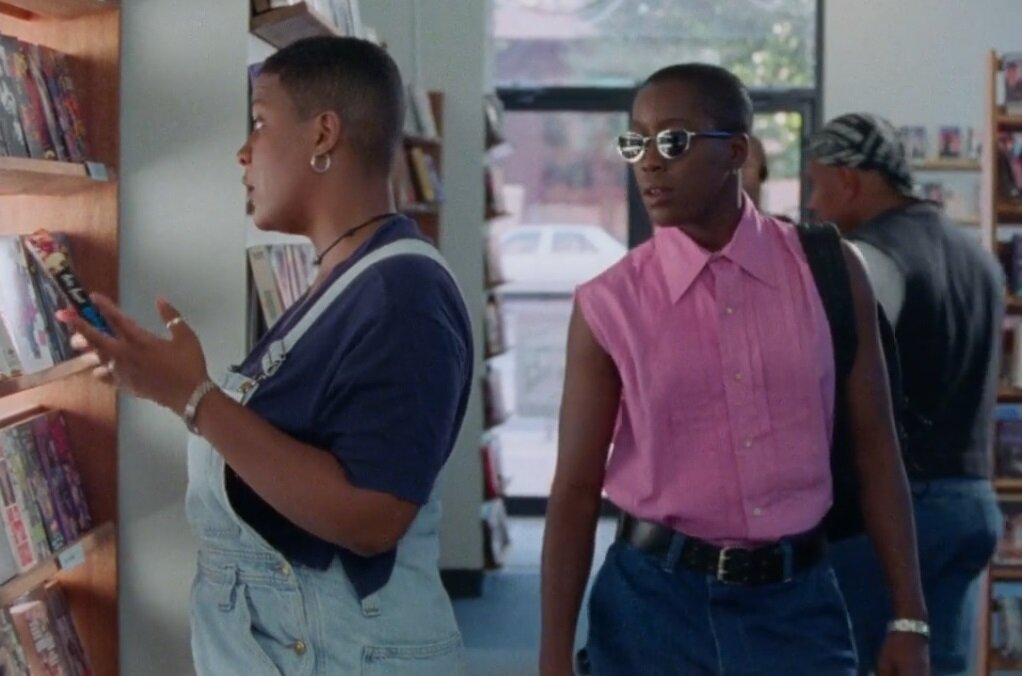 Finally, The Autobiography of Nicolae Ceausescu is canonical in the re-contextualization of archival footage. It's made up largely of propaganda footage which ends up subverting its original purpose. The ability to do that—reframe archival—is an essential component of experimental documentary, especially as we continue to amass footage as a civilization. On a practical level, it becomes a resource. The artists who maximize its potential, tap into how it was made, by whom and for what purpose, as well as its dynamic status across time.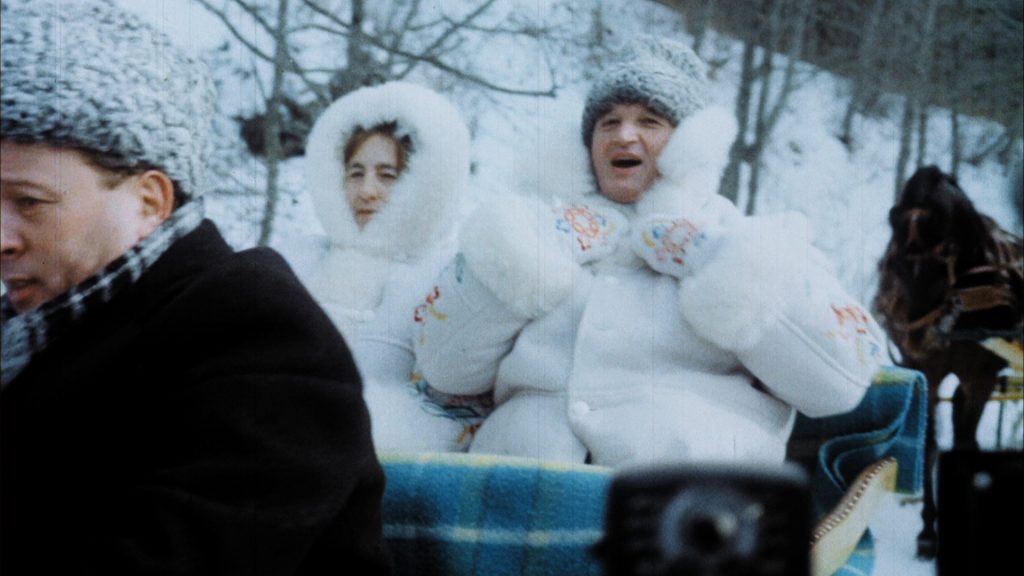 Where do you see your work going next?
The pandemic and the Black Lives Matter protests that happened over the summer, pressed my team and I at Maysles to question whether film has any role in moving us towards a more just society. I think a combination of bold aesthetic experimentation and radical ideas sparked us to think about our jobs in a more vital way than ever.
We did a series called After Civilization featuring "documentaries that employ speculative techniques to reckon with ecological crisis and the ongoing material violences of dispossession." This set a standard for how we wanted to approach programming.
Since then, I've been thinking about curating and programming as a way to not only front the boldest filmmaking and the most overlooked films from the past, but also as a way of presenting radical ideas and crystallizing moments in time. As I continue to work both at Maysles and freelance with festivals, I keep that as my primary motivation.
Explore some of Inney Prakash's favorite non-fiction films on OVID.