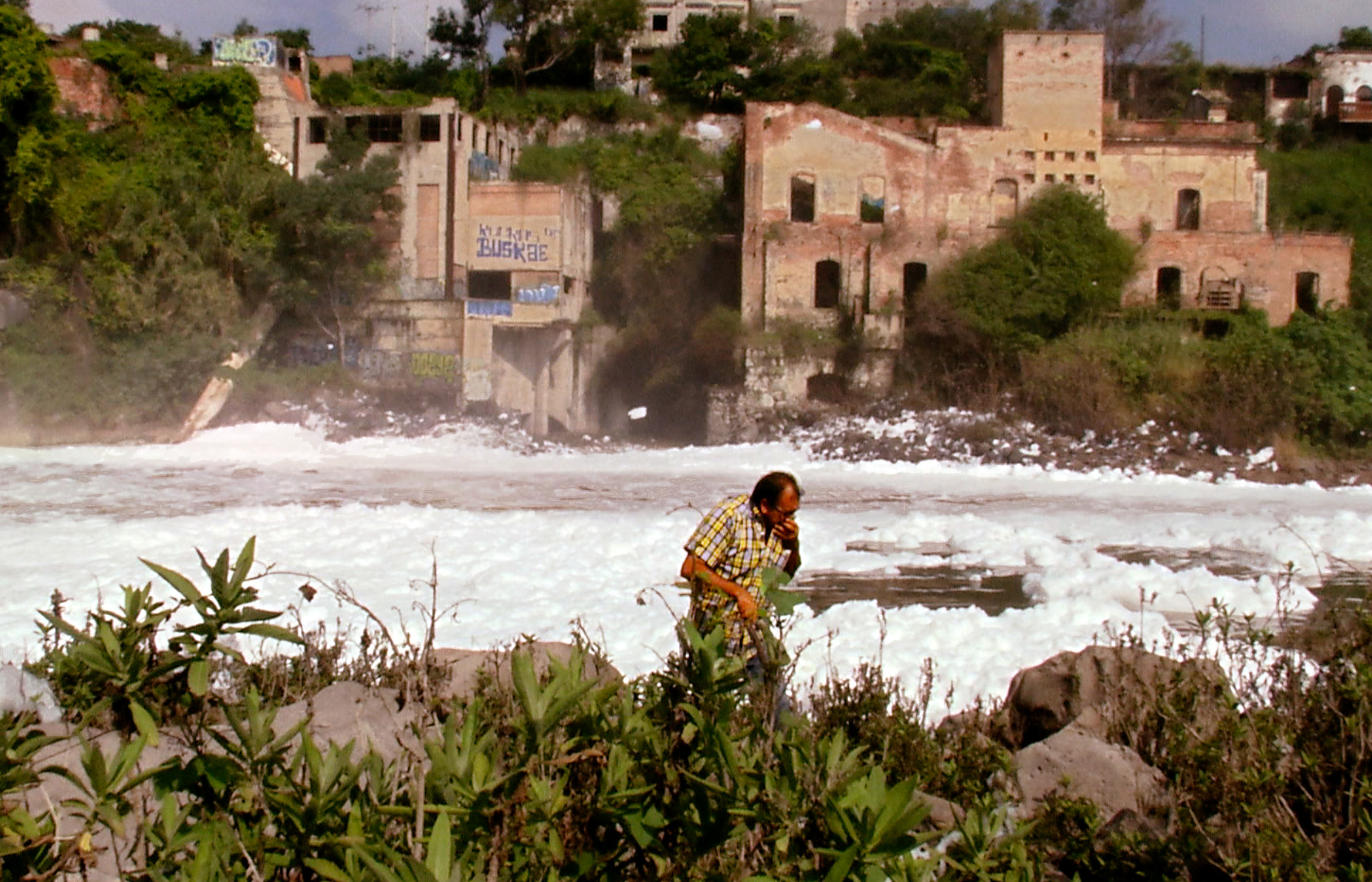 OVID's May Releases: Jill Li's "Lost Course," Marco Bellocchio's "Devil in the Flesh," Resnais & Schoendoerffer Restorations, the Films of Eugenio Polgovsky, Dance Camera West Festival… & more!
OVID.tv, the curated streaming destination for documentary and art-house films from around the world, announces its wide-ranging selection of films coming in May.
New members can start their free 14-day trial at OVID.tv!
(Image from Eugenio Polgovsky's Resurrection, premiering on OVID on May 13th)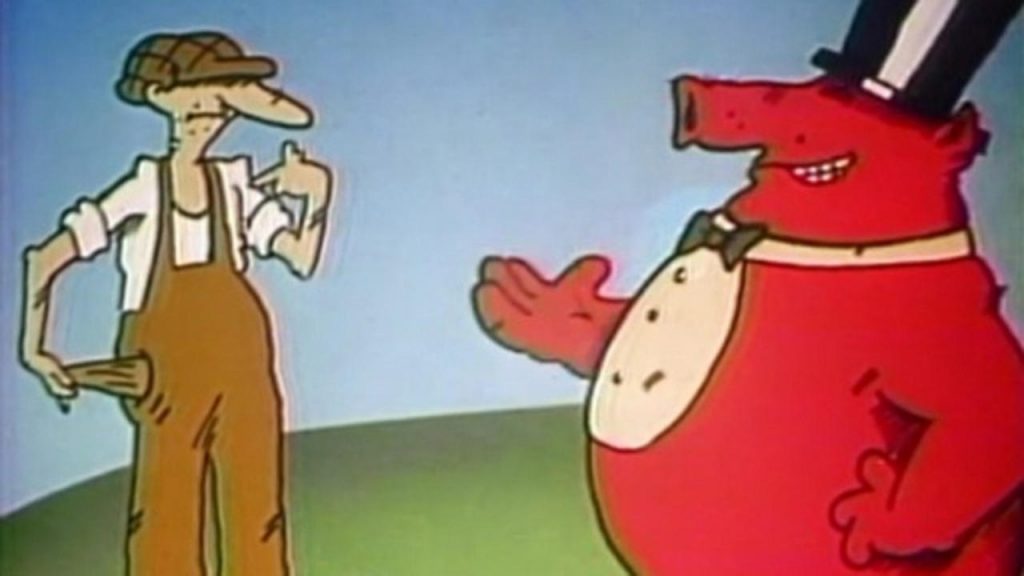 Saturday, May 1st
Marx for Beginners
Directed by Bob Godfrey
Icarus Films | Animation | USA | 1978
Based on the book by the Mexican cartoonist Rius, MARX FOR BEGINNERS is a hilarious animated film that highlights Marx's most influential ideas, and places them into the context of western civilization by introducing Pythagoras, Plato, Aristotle, da Vinci, Copernicus, Galileo, and Descartes. All in seven minutes!
"An engaging treat!" —Booklist
OVID EXCLUSIVE - SVOD PREMIERE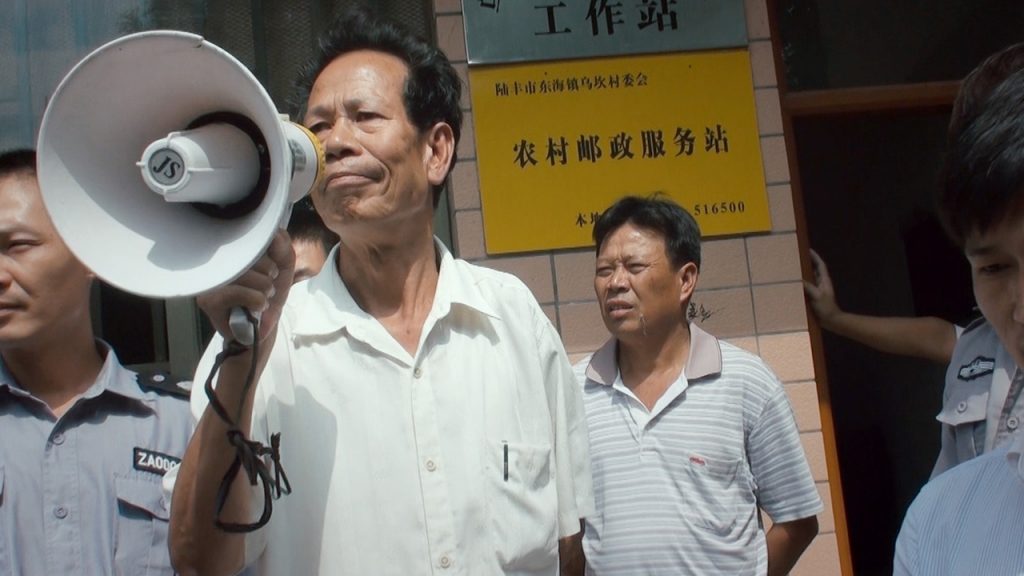 Tuesday, May 4th
Lost Course
Directed by Jill Li
dGenerate Films | Documentary | China | 2019
Embedding herself in the village of Wukan, southern China for several years starting in 2011, first time documentarian Jill Li witnessed an unprecedented experiment in local democracy. Corrupt officials had illegally sold villagers' land, but the villagers decided to fight back.
"Marked by immediacy and breadth, as if an on-the-fly news bulletin had naturally morphed into the richest of character-driven sagas. The most rewarding of personal, verité-driven lenses." —Los Angeles Times
OVID EXCLUSIVE - SVOD PREMIERE
---
Oxhide
Directed by Liu Jiayin
dGenerate Films | Documentary | China | 2005
Daily life in an impossibly cramped Beijing apartment takes on epic proportions in this, intimate portrait, with unprecedented access, of a working-class Chinese family.
"The most important Chinese film of the past several years-and one of the most astonishing recent films from any country." —Cinema Scope
Best Film, FIPRESCI Critics Forum Prize and Caligari Film Prize, Berlin Film Festival
Best Digital Film, Hong Kong International Film Festival
Best Film Dragons and Tigers Award, Vancouver International Film Festival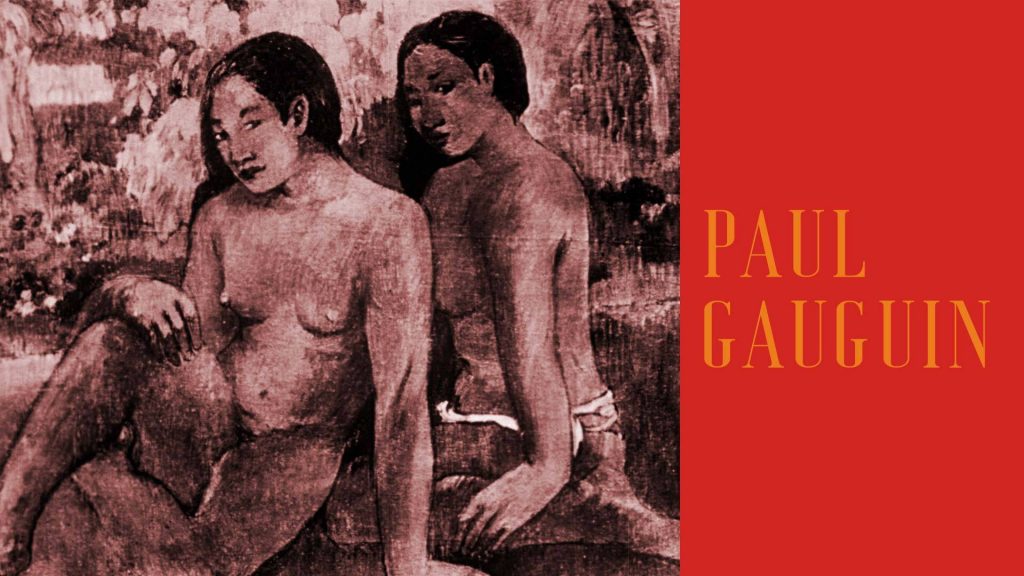 Thursday, May 6th
Paul Gauguin
Directed by Alain Resnais
Icarus Films | Documentary | France | 1949
Short documentary on painter Gauguin's life illustrated by his paintings and diary entries.
OVID EXCLUSIVE - SVOD PREMIERE – NEW RESTORATION!
---
Guernica
Directed by Alain Resnais
Icarus Films | Documentary | France | 1949
On April 26, 1937, the small Spanish town of Guernica was bombed by Hitler in support of Franco. This first air force attack of a civilian population was the subject of Picasso's 1937 painting.
OVID EXCLUSIVE - SVOD PREMIERE – NEW RESTORATION!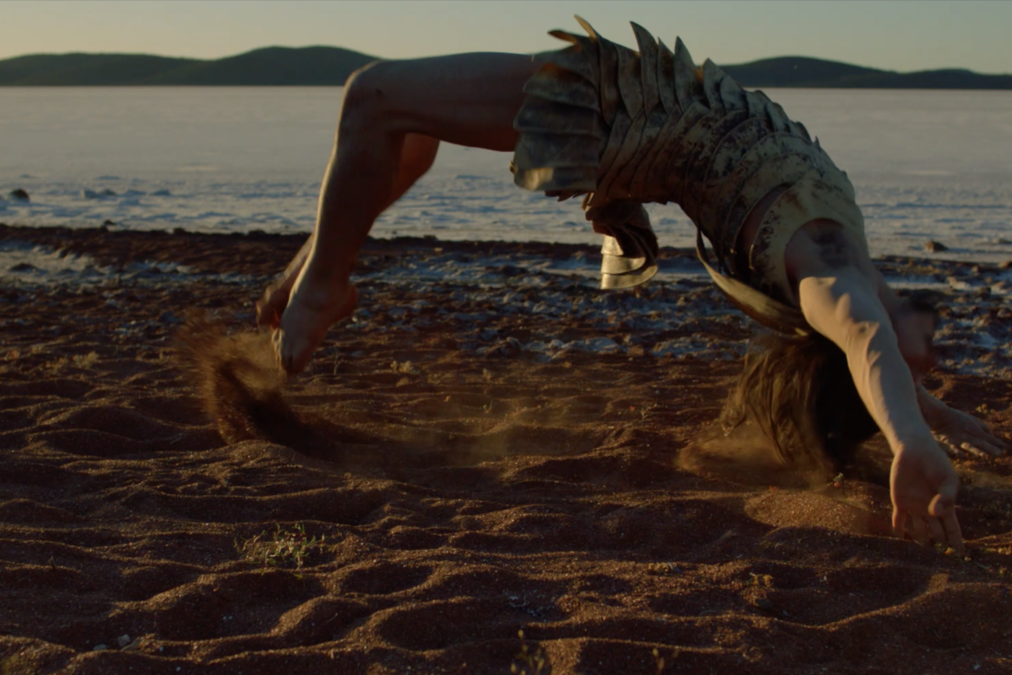 Friday, May 7th
Dance Camera West Festival 2021
The Dance Camera West 2021 Festival collection features 31 films ranging from group dances in remote natural landscapes, urban spaces, and studios around the world, to introspective solos that invite you to share space with dancers sheltering at home. A must-see for fans of dance, this stunning homage is a way to experience this art form from a cinematic perspective.
"A terrific collection of 31 films… Worth every penny!" —The Boston Globe
OVID EXCLUSIVE - SVOD PREMIERE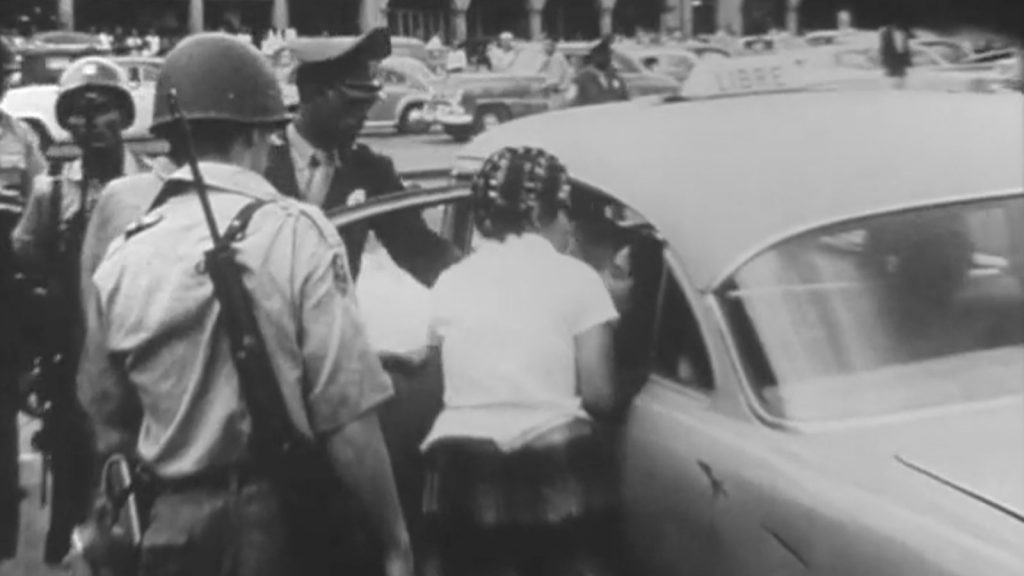 Tuesday, May 11th
FALN
Directed by Peter Gessner and Robert Kramer
Icarus Films | Documentary | USA | 1965
Available for the first time in forty years, FALN was the first film made by Peter Gessner and Robert Kramer (1939-1999), each of whom over the next several decades produced a body of work dealing with social and political issues. FALN is thus also an artifact of the social turmoil of the Sixties in the U.S., in particular the proclaimed solidarity of the era's New Leftists with Third World liberation struggles.
"A fascinating time capsule of Venezuela in the first half of the 1960s. Valuable insights." —The Americas
OVID EXCLUSIVE - SVOD Premiere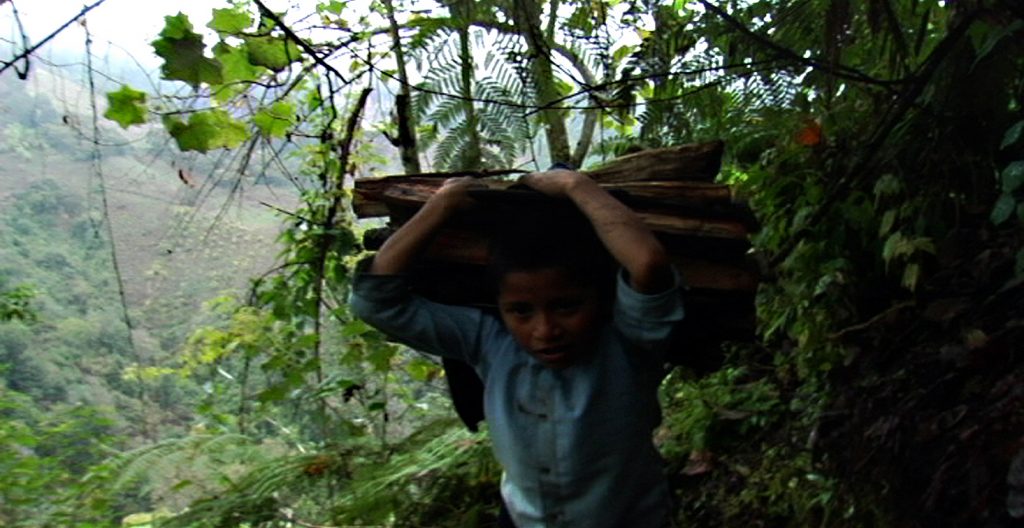 Thursday, May 13th
The Films of Eugenio Polgovsky
Directed by Eugenio Polgovsky
Icarus Films | Mexico
One of the best documentary filmmakers of his generation.

FILM AT LINCOLN CENTER

Resurrection (2016, 93 min)
The once-paradisiacal waterfall of "El Salto de Juanacatlán" in Jalisco used to be known as the "Mexican Niagara", a source of pleasure and sustenance for the villages surrounding it. This natural idyll was heavily polluted when an industrial corridor was established across the Santiago River.
Today as these poisonous waters contaminate everything in their path, the local fishermen and farmers become witnesses to the disappearance of their own world. In "Resurrection," families fight for survival, risking their lives to pursue their dream of the return of a lost Eden. The destiny of a river goes hand in hand with that of a village, and of humanity itself.
Lightbyrinth (2016, 7 min)
21st-century digital technology meets 19th-century animation in this homage to eminent physicist James C. Maxwell. Filmed in Cambridge using his original zoetrope, the film conjures a sense of wonder at early image-making processes. The intricate editing and sound design create a joyful dance of lights and bodies.
Success (2014, 3 min)
This short film presents a dystopian vision of urban life in which the celebration of high-finance rewrites the topography of the city, while landscapes and indigenous cultures have been entrapped by a hyperbolic visual regime.
Mexican Ritual (2012, 54 min)
A shaman's mystical rituals, furious electricians on hunger strike and a euphoric football crowd collide in the Zocalo, Mexico City's central square, the ancient ceremonial heart of the Aztec empire. The documentary essay Mexican Ritual (or Mitote, Nahuatl for chaos or celebration) portrays the square as a wrestling ring in which the fervor of nationalism melds past and present, rage and celebration.
Award-winning Mexican documentary filmmaker best known for chronicling the struggles of the indigenous population, often against the backdrop of an indifferent society.

WASHINGTON POST
The Inheritors (2008, 90 min)
An immersion into the daily lives of rural children who, with their families, survive only by their unrelenting labour. As they harvest food, weave textiles, shepherd animals, collect wood, make bricks, and look after their siblings, children appear not as subjects of first-world pity but as curious, jolly, diligent, and caring beings.
Like Buñuel's "Los olvidados," these child workers are captive in a cycle of inherited poverty. They are also inheritors of knowledge, tools and techniques of labour.
"A sometimes harrowing but also poetic and thoughtful film." —Lee Marshall
Tropic of Cancer (2004, 52 min)
Polgovsky's stunning debut immerses the viewer in the impoverished lives of families in the arid desert region of San Luis Potosi in Mexico (situated on the global parallel known as Tropic of Cancer), who survive by selling plants and animals to motorists by the side of a thunderous superhighway leading to the United States.
The film brings together handheld images of searing potency, crafting an up-close, near-wordless visual essay on the human capacity to adapt to the most adverse circumstances.
OVID EXCLUSIVE – SVOD PREMIERE
---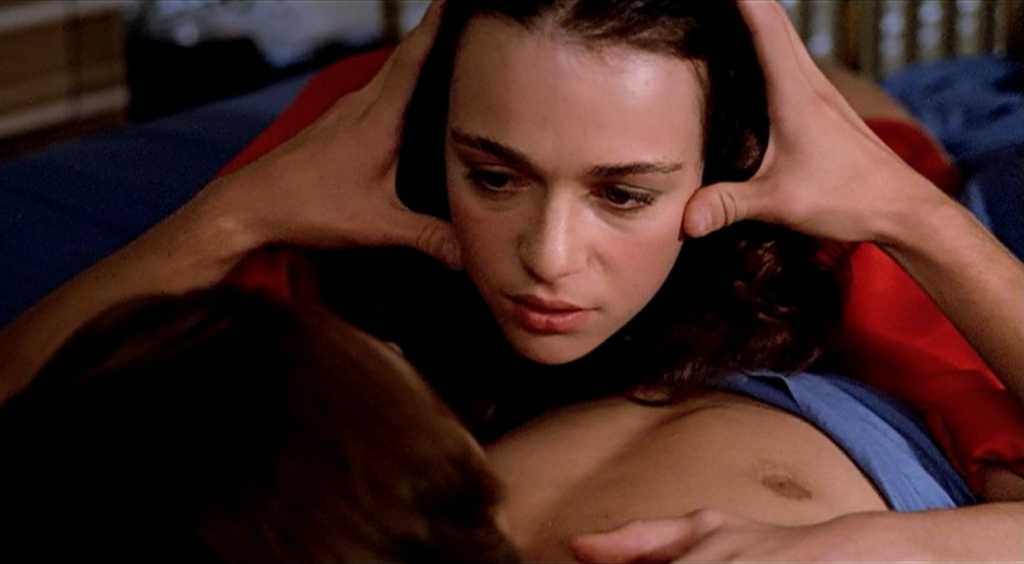 Friday, May 14th
Devil in the Flesh
Directed by Marco Bellocchio
Starring Marushka Detmers
Icarus Films | Feature | Italy/France | 1986
Devil in the Flesh caused a critical uproar upon its release due to its highly-charged political and sexually frank subject matter.
Marushka Detmers (The Mambo Kings) stars as Giulia, a young woman engaged to marry Giacomo, who's sitting behind bars because of his political activity. Restless in her appetites and inner turmoil, she meets a young student, Andrea and a passionate affair quickly ensues. But when the day arrives in which she has to face whether she wants to share her life with Giacomo or Andrea, Giulia makes a surprising decision.
"Highly recommended!" —Cinema Retro
OVID EXCLUSIVE - SVOD Premiere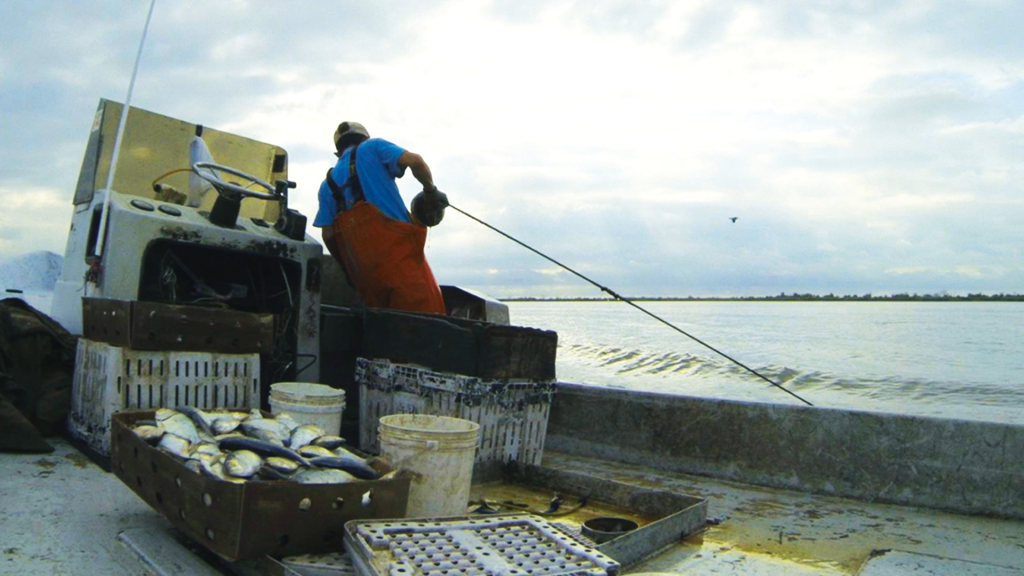 Tuesday, May 18th
A Chef's Voyage
Directed by Rémi Anfosso
First Run Features | Documentary | USA, France | 2020
Follows the celebrated American Chef David Kinch and his team from Manresa, their 3 Star Michelin restaurant in California, for a one-of-a-kind collaboration with three legendary French chefs at their iconic restaurants in Paris, Provence, and Marseille.
"This culinary documentary basks in sumptuous food shots, takes you behind the scenes into buzzing French kitchens and offers stunning scenes of differing French landscapes." —USA Today
---
Seadrift
Directed by Tim Tsai
First Run Features | Documentary | USA | 2019
In 1979, a Vietnamese refugee shoots and kills a white crab fisherman at the public town docks in Seadrift, Texas. What began as a dispute over fishing territory erupts into violence against Vietnamese refugee communities along the Gulf Coast.
"Feels at once immediately salient and universal… An insightful fable for our own troubling times." —USA Today
Dallas International Film Festival, Best Historical Film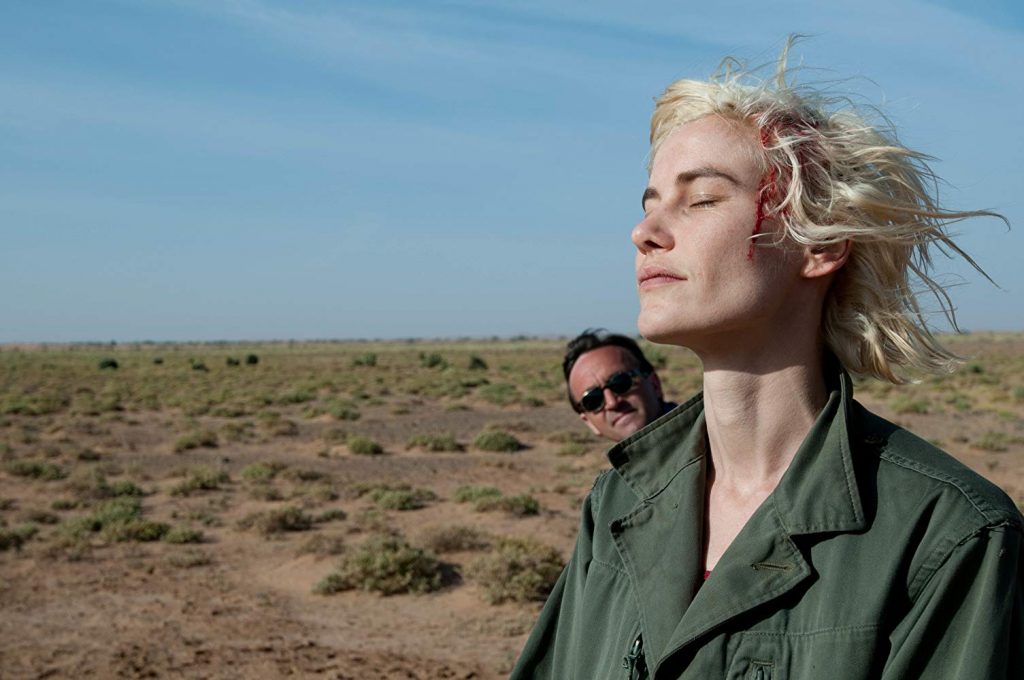 Thursday, May 20th
You Go to My Head
Directed by Dimitri de Clercq
First Run Features | Feature | France/Morocco | 2018
This award-winning, critically lauded thriller begins in a desolate stretch of the Sahara, where a mysterious car accident leaves a young woman lost and alone. Jake, a reclusive architect, finds her unconscious, suffering from post-traumatic amnesia. Intoxicated by the woman's beauty, Jake claims to be her husband. He names her Kitty and takes her to his remote desert home to recuperate.
As Kitty struggles to come to grips with who she is, Jake invents an elaborate life they can share – the life he has always yearned for. But when shreds of her past begin to surface, Jake takes steps to ensure he will not lose the love of his life.
"Critic's Pick! A mysteriously elusive romance…sensual cinematography." —New York Times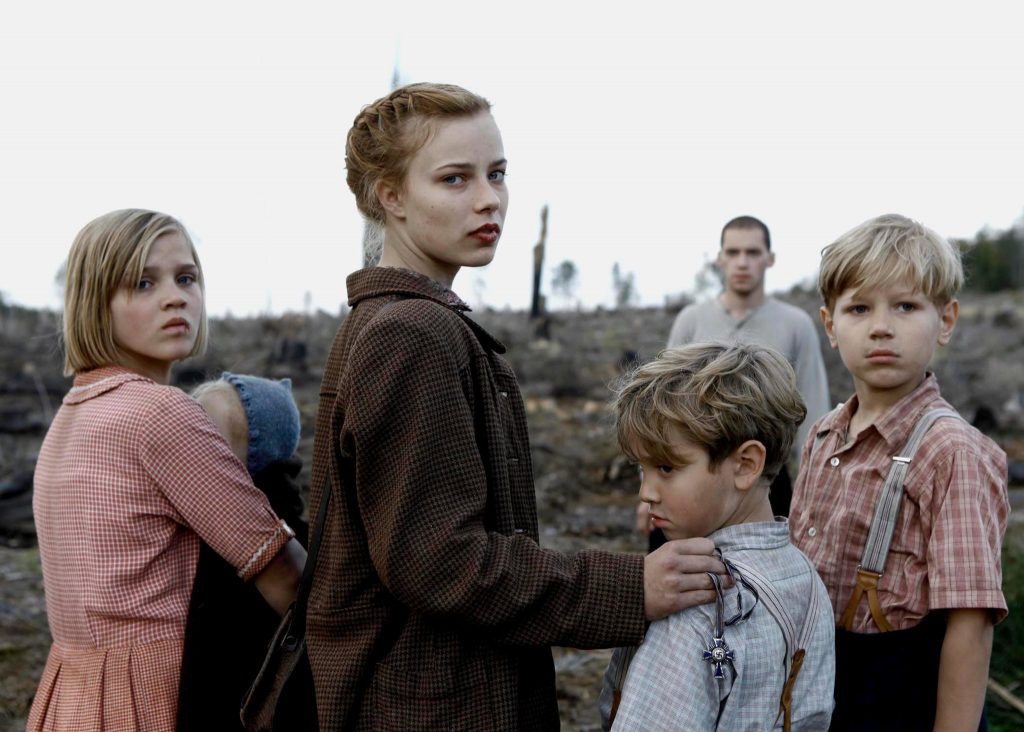 Friday, May 21st
Frantz
Directed by Francois Ozon
Starring Ernst Stötzner, Paula Beer, Pierre Niney
Music Box Films | Feature | France | 2016
A haunting tale of love and reconciliation begins in a small town in Germany in the aftermath of World War I when a young woman mourning the death of her fiancé encounters a mysterious Frenchman laying flowers on her beloved's grave.
"Critics' Pick! Lyrically seductive!" —New York Times
"Astonishingly beautiful and inquisitive. it's impossible to deny the sheer narrative sophistication." —IndieWire
Winner, Top Foreign Film, 2017 National Board Review
Winner, Best Cinematography (Pascal Marti), 42nd César Awards
Winner, Marcello Mastroianni Award for Best Young Actress (Paula Beer), 2016 Venice Film Festival
---
Lore
Directed by Cate Shortland
Starring Saskia Rosendahl, Kai Malina Liesel, Nele Trebs
Music Box Films | Feature | Germany, UK, Australia | 2013
As Allied forces sweep across Germany, five children embark on a journey that challenges their notions of family, love and friendship.
"Uniquely impressionistic, sensuous, and tense—a compelling, nightmarish fable about survival and identity." —New York Magazine
"A lyrical, deeply affecting study into a rarely seen legacy of the Holocaust." —Hollywood Reporter
Winner, Audience Award, 2012 Locarno Film Festival
Winner, Best Cinematography & Best Narrative Feature, 2012 Hamptons International Film Festival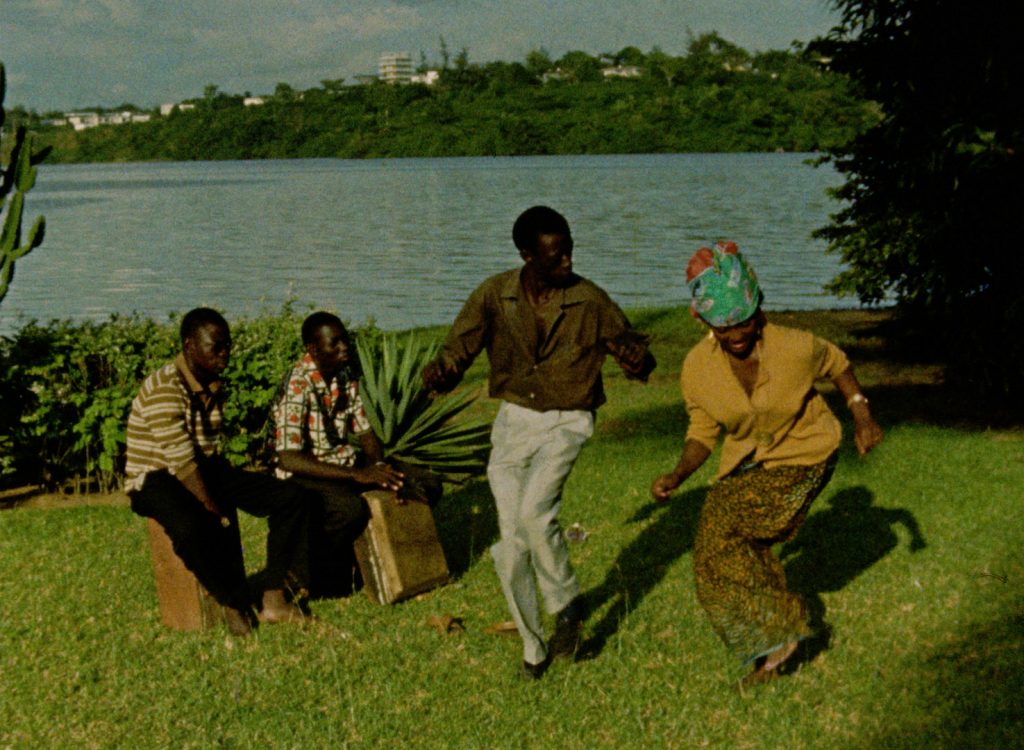 Tuesday, May 25th
The Goumbe of the Young Revelers
Directed by Jean Rouch
Icarus Films | Documentary | France | 1965
Documents a young drum troupe in Treichville, Abidjan.
OVID EXCLUSIVE – SVOD PREMIERE – NEW RESTORATION!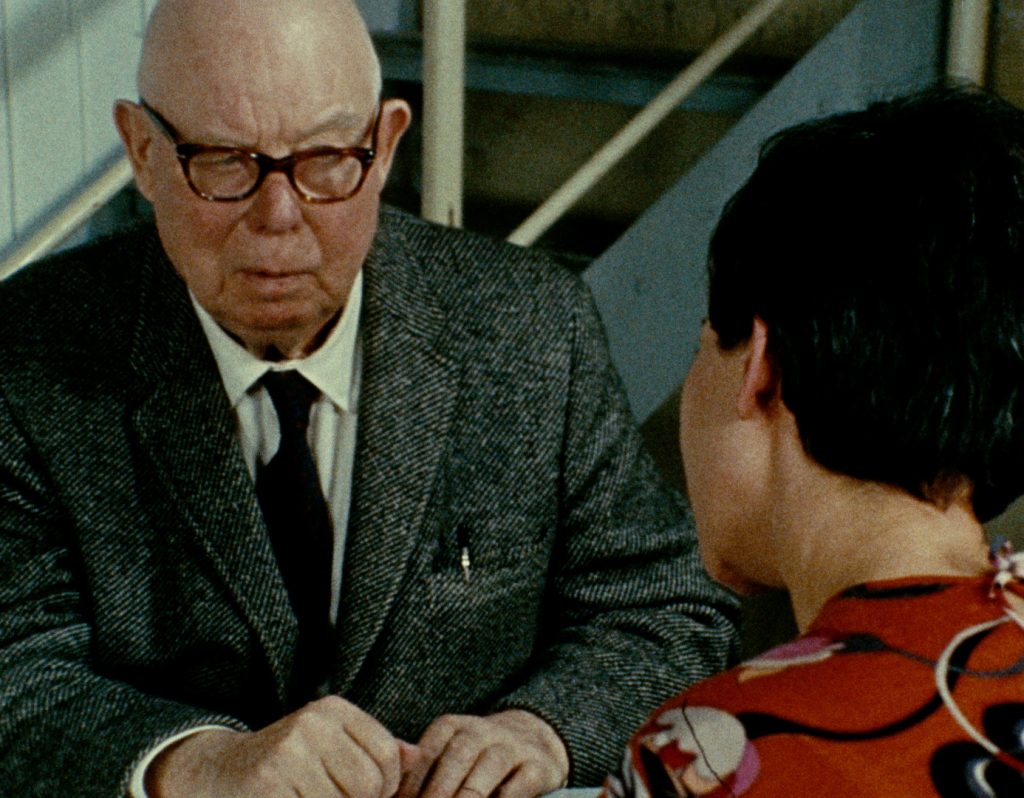 Thursday, May 27th
Directing Actors
Directed by Gisèle Braunberger
Icarus Films | Documentary | France | 1968
How Jean Renoir gradually guides an actress into the essence of her role.
---
OVID EXCLUSIVE – SVOD PREMIERE – NEW RESTORATION!
Tribute to Alfred Lepetit
Directed by Jean Rousselot
Starring Charlotte Rampling, Jean-Claude Brialy, Jake Eberts, Stéphane Massard, Roman Polanski
Icarus Films | Mockumentary | France | 1999
A portrait of a legend. Unknown to the wider public but acclaimed by all his peers Alfred Lepetit is about to receive a prize honoring his film career. Black and white footage of productions Lepetit worked on, punctuated with numerous interviews with film professionals, gradually reveal the character of this shadowy man, as ubiquitous as he was unknown.
OVID EXCLUSIVE – SVOD PREMIERE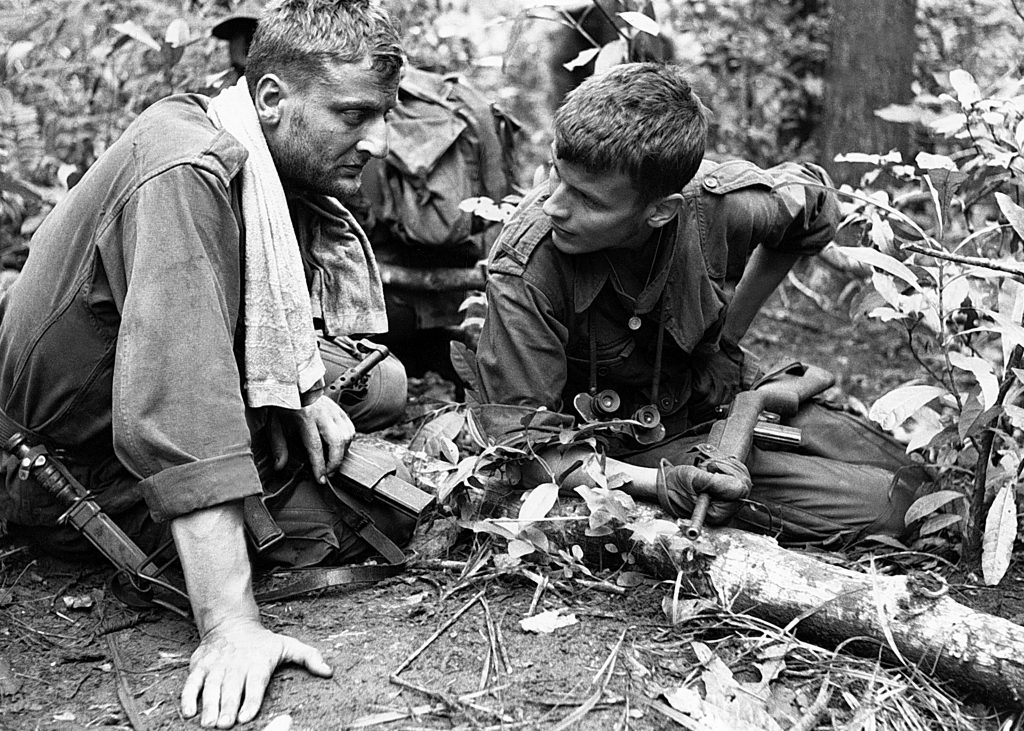 Friday, May 28th
Le Crabe-Tamour
Directed by Pierre Schoendoerffer
Icarus Films | Feature | France | 1977
A squadron commander suffering from an incurable illness searches for an old comrade from Southeast Asia, the "Crabe-Tambour", whose friendship he betrayed during the Algerian war. Filled with remorse, he is determined to recognize his friend's courage before dying.
OVID EXCLUSIVE – SVOD PREMIERE – NEW RESTORATION!
---
The 317th Platoon
Directed by Pierre Schoendoerffer
Icarus Films | Feature | France | 1965
A platoon of French soldiers and Laotian allies fight their way through enemy territory and dense jungle to meet up with their compatriots as the Indochina War grinds to a halt.
"Staggeringly engrossing! A genuinely revelatory war movie." —The New York Times
"A new restoration of Pierre Schoendoerffer's 1965 masterpiece arrives as a reminder that nothing in the bungled tragedy of Americans in Vietnam should have been a surprise." —The Village Voice
OVID EXCLUSIVE – SVOD PREMIERE – NEW RESTORATION!