 OVID's July Releases: Celebrating Maya Deren, Yury Grigorovich, Derek Jarman, Pablo Larrain, Chris Marker, Jim McBride, Laura Mulvey and Peter Wollen, Kevin Rafferty, Malick Sidibe, Andrei Tarkovsky & many more!
OVID.tv is proud to announce its wide-ranging selection of films coming in July, from "one bonkers Japanese body horror flick" and our first (American) football film, to Derek Jarman's first and last feature films, and a special celebration of Chris Marker's centenary with eighteen of his films (and one series) streaming only on OVID—plus three exclusive streaming premieres.
New members can start their free 7-day trial at OVID.tv!
(Image from Derek Jarman's Blue, premiering on OVID on July 7th)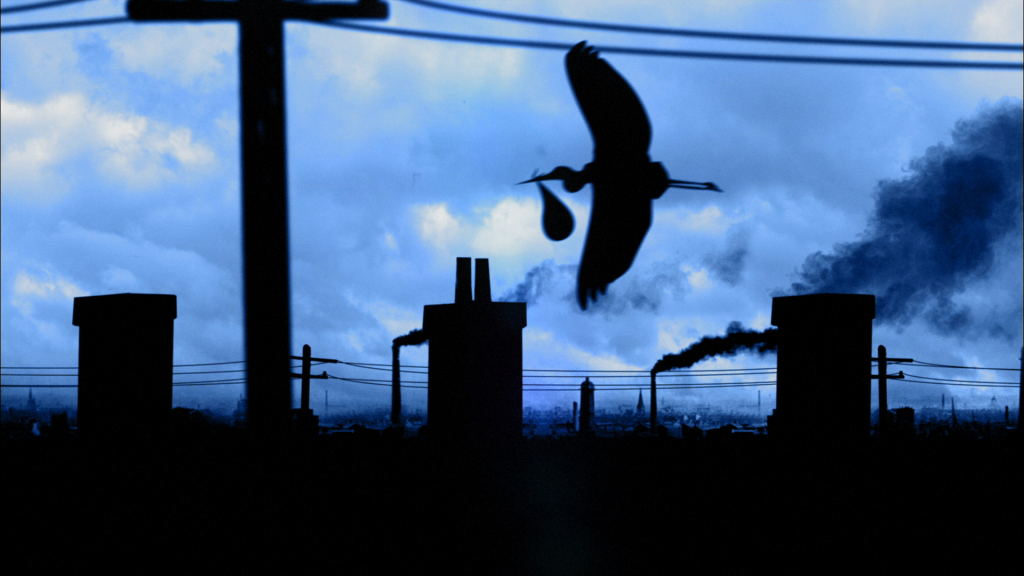 Thursday, July 1st
Vampire Clay
Directed by Soichi Umezawa
Starring Kyoka Takeda, Momoka Sugimoto, Ena Fujita (Evil Idol Song), Yuyu Makihara, Asuka Kurosawa (Cold Fish)
Visit Films | Horror | Japan | 2017
Absurdity and gore ensue as a possessed pile of clay begins terrorizing students at an art school.
"Gleefully absurd… One bonkers Japanese body horror flick." —Dread Central
---

Patch Town
Directed by Craig Goodwill
Starring Zoie Palmer, Julian Richings, Rob Ramsay
Kino Lorber | Sci-Fi | Canada | 2014
A man (Rob Ramsay) learns horrifying secrets while working in a factory where babies are transformed into dolls and sold to children.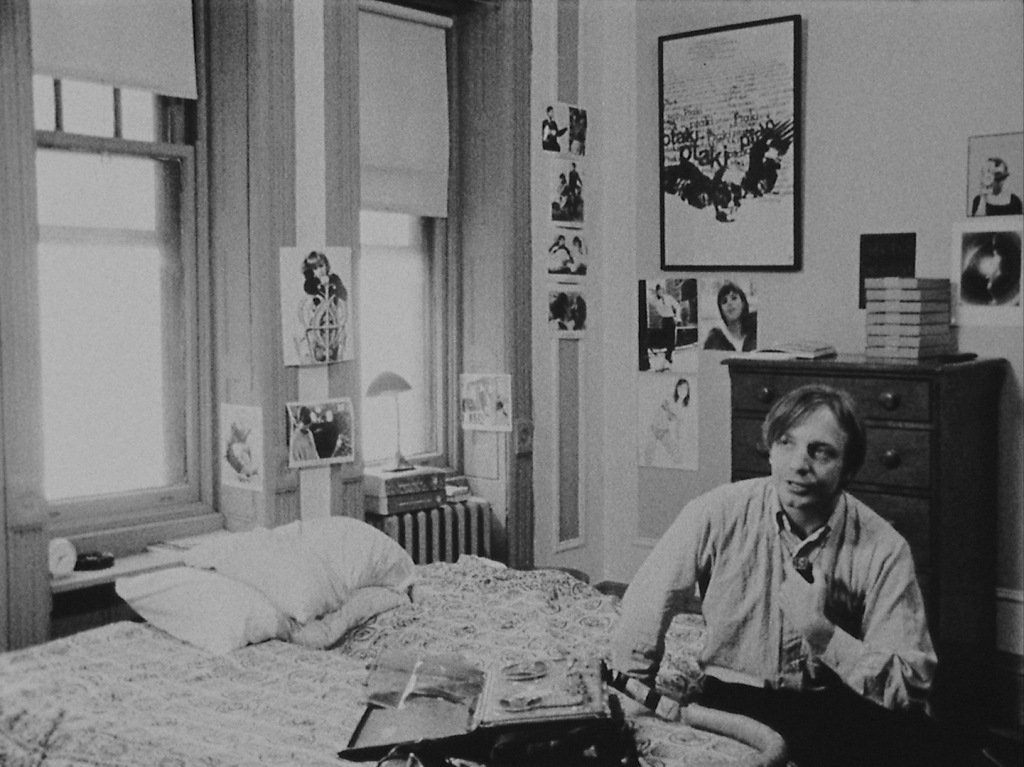 Friday, July 2nd
David Holzman's Diary
Directed by Jim McBride
Starring Eileen Dietz, Kit Carson
Kino Lorber | Narrative | USA | 1967
This fake documentary which appears quite real on the surface is about a young man making a movie about his everyday life and discovering something important about himself and his reality. This film is not a real documentary or is it?
---

Harvard Beats Yale 29–29
Directed by Kevin Rafferty
Kino Lorber | Documentary | USA | 2008
An incredible true story that unfolds like "a ripping good yarn… with an uproarious, impossible Hollywood ending" (Andrew O'Hehir, Salon.com), Harvard Beats Yale 29–29 is filmmaker Kevin Rafferty's (The Atomic Cafe) acclaimed documentary depicting one of the most legendary games in the history of sports.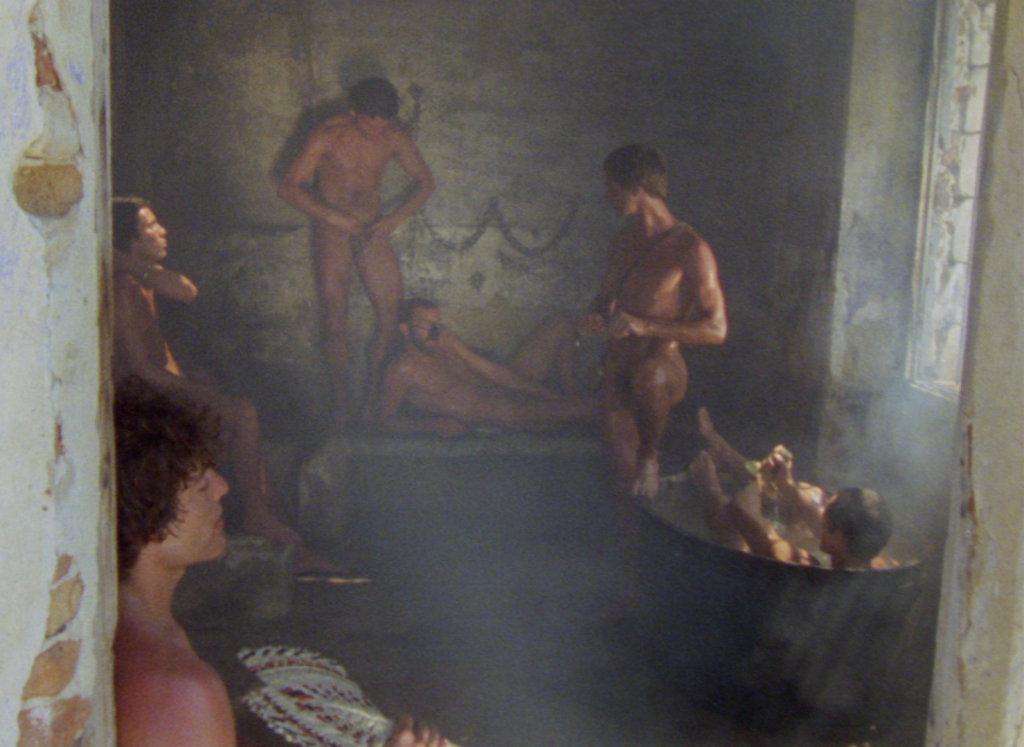 Wednesday, July 7th
Sebastiane
Directed by Paul Humfress and Derek Jarman
Kino Lorber | Narrative | UK | 1976
In Derek Jarman's first feature, the Roman Sebastianus is exiled to a remote outpost populated exclusively by men. Weakened by their desires, these men turn to homosexual activities to satisfy their needs.
"Visually stunning!" —The London Times
---

Blue
Directed by Derek Jarman
Kino Lorber | Narrative | UK | 1993
In his final—and most daring—cinematic statement, Jarman the romantic meets Jarman the iconoclast in a lush soundscape pulsing against a purely blue screen. Laying bare his physical and spiritual state in a narration about his life, his struggle with AIDS and his encroaching blindness, Blue is by turns poignant, amusing, poetic and philosophical.
"By turns heartbreaking, enraged, and riveting." —The New York Times
Thursday, July 8th
Sophie Scholl: The Final Days
Directed by Marc Rothemund
Kino Lorber | Narrative | Germany | 2005
The true story of Germany's most famous anti-Nazi heroine is brought to thrilling life in the multi-award winning drama Sophie Scholl: The Final Days. Armed with long-buried historical records of her incarceration, director Marc Rothemund expertly re-creates the last six days of Sophie Scholl's life: a heart-stopping journey from arrest to interrogation, trial and sentence.
---

Regina
Directed by Diana Groó
Kino Lorber | Documentary | Hungary, UK, Germany | 2013
The story of Regina Jonas (1902–1944) a strong woman, who made history by becoming the first properly ordained woman rabbi in the world. During the Nazi era and the War, her sermons and her unparalleled dedication brought encouragement to the persecuted German Jews. Regina Jonas was murdered in Auschwitz in 1944. Through graceful and poetic use of archival footage, Diana Groo brings us a story of a person whose image is known through one photograph alone.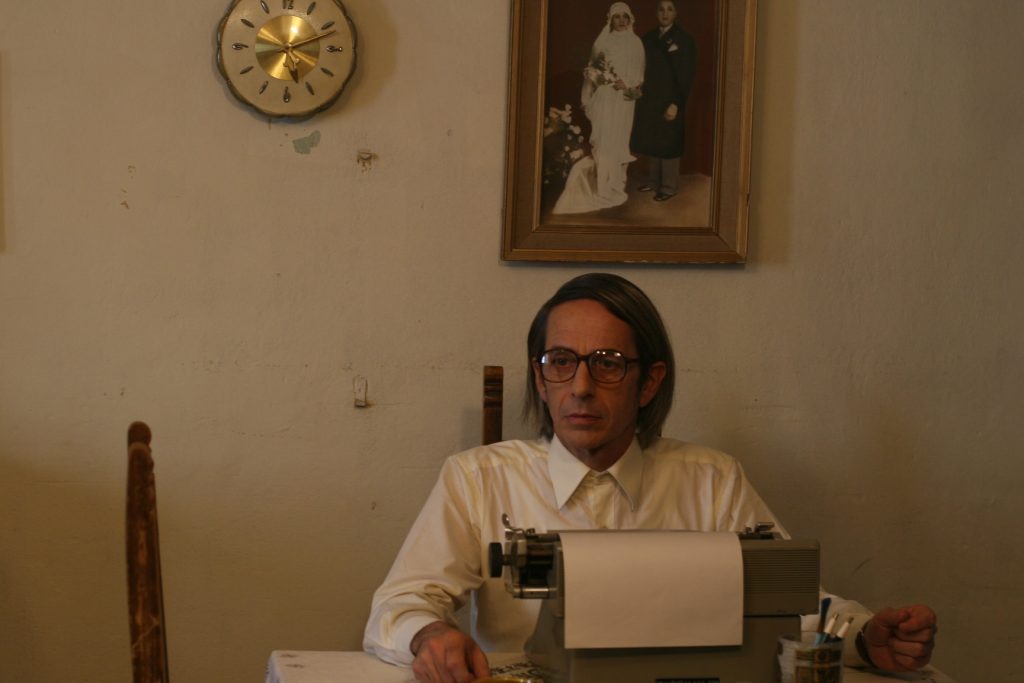 Friday, July 9th
Post Mortem
Directed by Pablo Larrain
Starring Marcelo Alonso, Jaime Vadell, Antonia Zegers, Amparo Noguera, Alfredo Castro
Kino Lorber | Narrative | Chile, Germany, Mexico | 2012
In Chile, 1973, during the last days of Salvador Allende's presidency, an employee at a Morgue's recording office falls for a burlesque dancer who mysteriously disappears.
"Begins as a deadpan comedy and ends as a harrowing tragedy." —The New York Times
"Larrain's breathtaking visual command makes for enthralling viewing." —Variety
Official Selection, Venice International Film Festival
Official Selection, New York Film Festival
Official Selection, International Film Festival Rotterdam

---

Violeta Went to Heaven
Directed by Andrés Wood
Starring Francisca Gavilán, Cristian Quevedo, Thomas Durand, Roberto Farías, Gabriela Aguilera, Juan Quezada, Marcial Tagle
Kino Lorber | Narrative | Argentina, Brazil, Chile | 2011
Tells the story of famed Chilean singer and folklorist Violeta Parra, tracing her evolution from impoverished child to international sensation and Chile's national hero, while capturing the swirling intensity of her inner contradictions, fallibilities, and passions.
"Unfolds as a poetic sine wave of celebration and defeat." —The New York Times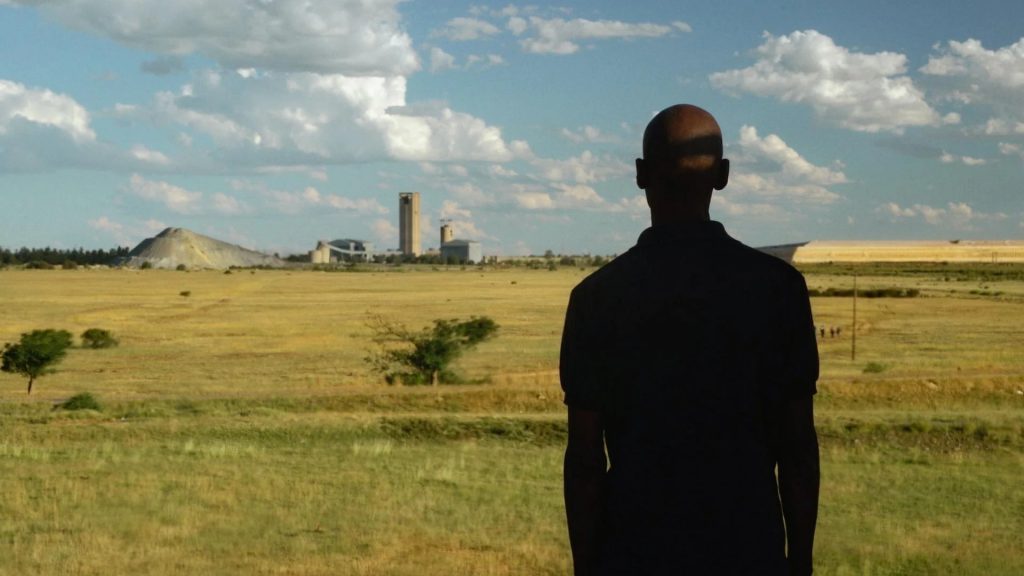 Tuesday, July 13th
Dying for Gold
Directed by Catherine Meyburgh & Richard Pakleppa
Icarus Films | Documentary | South Africa | 2018
Coerced by colonial laws, hundreds of thousands of men left their families in Africa to feed a seemingly endless need for cheap gold-digging labor. They became fodder for mining companies who reaped vast profits at the cost of human lives, creating a system of modern slavery. Harrowing underground footage, intimate interviews with miners and their families, and rare archival material come together in Dying for Gold, the untold story of the making of South Africa.
"A powerful and haunting chronicle of South African mining seen from the particular prism of its health impact on the men who have toiled underground." —Daily Maverick
OVID EXCLUSIVE – SVOD PREMIERE
---

City of the Sun
Directed by Rati Oneli
Big World Pictures | Documentary | Georgia, USA, Qatar, Netherlands | 2017
A surreal vision of a post-apocalyptic ghost town and its several inhabitants. The lives, dreams and destinies of the characters unfold amidst the grand ruins of once "glorious" Soviet architectural and technological achievements in a semi-abandoned mining town of Chiatura in Georgia.
Best Documentary, Madrid International Film Festival
Art Doc Award, Sheffield Documentary Film Festival
Special Jury Award, San Francisco International Film Festival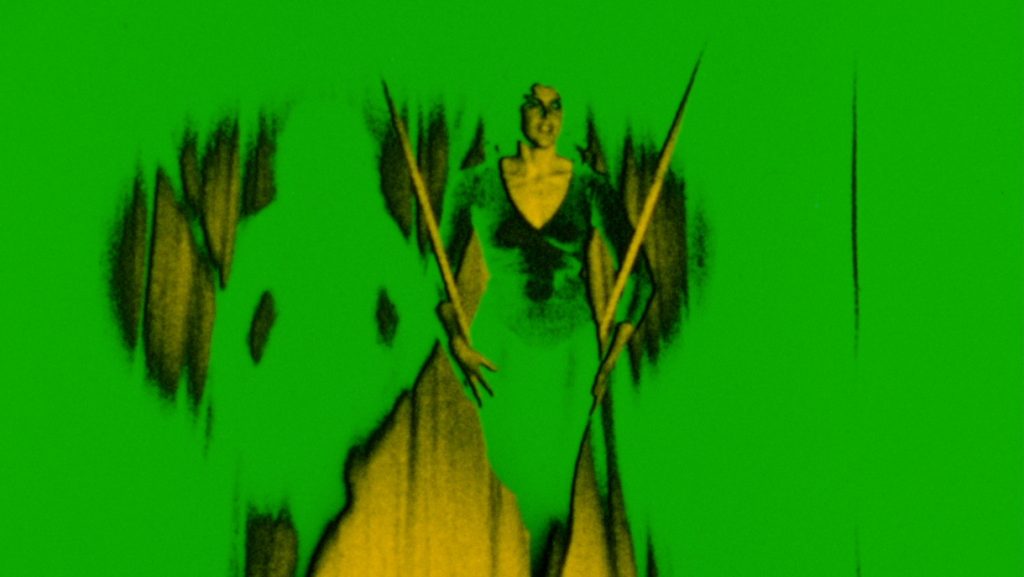 Wednesday, July 14th
Riddles of the Sphinx
Directed by Laura Mulvey and Peter Wollen
Starring Dinah Stabb, Merdelle Jordine and Riannon Tise
Women Make Movies | Documentary | UK | 1977
A landmark fusion of feminism and formal experimentation that seeks to create a non-sexist film language. Invoking and challenging traditional interpretations of the Oedipus story as a movement from matriarchal culture to patriarchal order, the film also probes representation in film itself. The central narrative section, about Louise, a middle-class woman, and her four-year-old daughter Ana, is an inquiry into the arbitrary nature of conventional film techniques that captures Louise's struggles with motherhood in a patriarchal society.
"To find a film which crosses the frontiers of different audience expectations, which is unassuming and yet rigorous in its intellectual stance, and pleasurable and provocative at the same time, is rare indeed." —Sight & Sound
OVID EXCLUSIVE – SVOD PREMIERE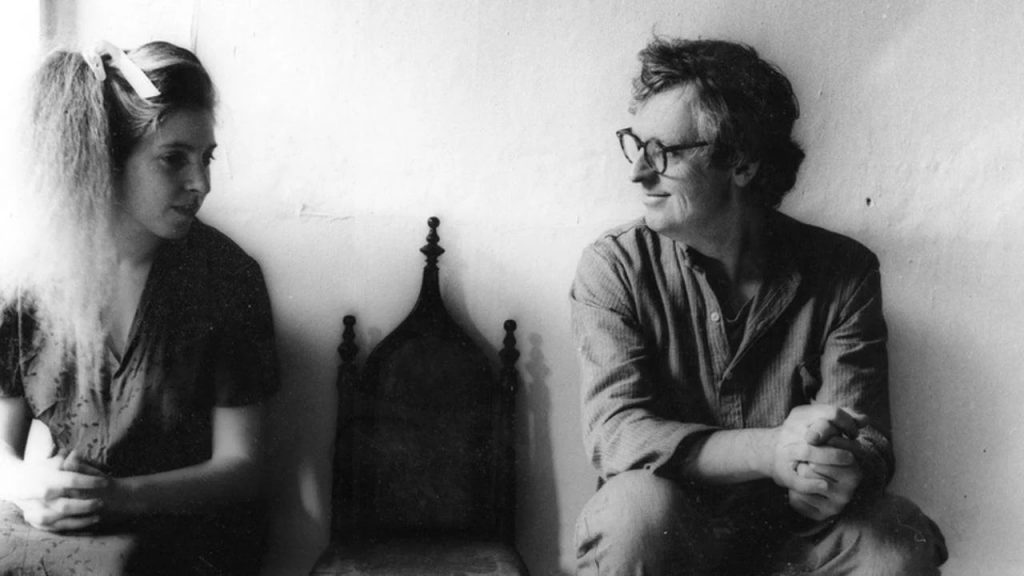 Thursday, July 15th
In the Mirror of Maya Deren
Directed by Martina Kudláček
Zeitgeist Films | Documentary | Austria, Switzerland, Germany | 2002
A fascinating portrait of Maya Deren, a groundbreaking and influential artist, and a pitch-perfect introduction to her strikingly beautiful and poetic body of work. Crowned "Fellini and Bergman wrapped in one gloriously possessed body" by the L.A. Weekly, Maya Deren is arguably the most important and innovative avant-garde filmmaker in the history of American cinema.
---

The Woodmans
Directed by C. Scott Willis
Kino Lorber | Documentary | USA | 2010
The unflinching portrait of the late photographer Francesca Woodman, told through the young artist's work (including experimental videos and journal entries) and remarkably candid interviews with her artist parents Betty and George (a ceramic sculptor and painter/photographer), who have continued their own artistic practices while watching Francesca's professional reputation eclipse their own.
"Delicately constructed, marvelous to look at and poignantly elegiac." —Variety
Winner, 2012 Emmy Award for Outsanding Arts & Culture Programming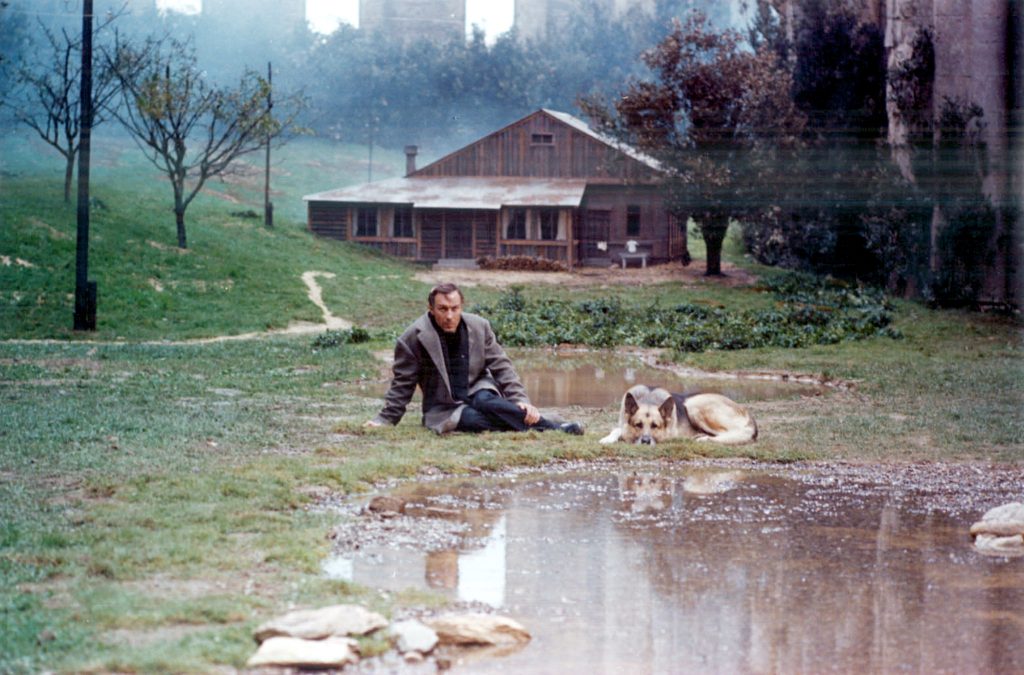 Friday, July 16th
Nostalghia
Directed by Andrei Tarkovsky
Kino Lorber | Narrative | Russia, Italy | 1983
Nostalghia is Andrei Tarkovsky's brooding late masterpiece, a darkly poetic vision of exile. It was the first of his features to be made outside of Russia, the home to which he would never return.
"Tarkovsky is for me the greatest, the one who invented a new language, true to the nature of film." —Ingmar Bergman
---
Malick Sidibe
Directed by Susan Vogel
Icarus Films | Short Documentary | Mali | 2006
Malick Sidibé started out as a local photographer in Bamako, Mali. After independence in 1960, his snazzy studio portraits and party shots captured the buoyant optimism of a new nation. Today they are recognized internationally as masterpieces, and Malick is world famous.
This short but sweet film looks at the work of the renowned African artist whose photographs have documented Malian society over a forty-year period.
"Brilliant! Evocative and deeply felt." —Christraud M. Geary, Curator of African and Oceanic Art, Museum of Fine Arts, Boston
OVID EXCLUSIVE – SVOD PREMIERE
Wednesday, July 21st
Russian Ballet: The Nutcracker
Featuring Ekaterina Maximova, Vladimir Vasiliev
Kino Lorber | Documentary | Russia | 1976
The chance to see the legendarily captivating Ekaterina Maximova as Masha, alongside her great husband, Vladimir Vasiliev, as the Nutcracker, makes this 1978 live recording, digitally restored and remastered to HD quality, essential viewing.

---
Russian Ballet: Don Quixote
Kino Lorber | Documentary | Russia | 1978
Featuring Vyacheslav Gordeyv, Nadezhda Pavlova, Vasiliy Vorokhobko, Cherkasskaya Vozianova
This 1978 live performace film from the Bolshoi Theater, digitally restored and remastered to HD quality, stars Nadezha Pavlova with her husband Vyacheslav Gordeyev, dancers rarely seen in the West. Don Quixote is Vladimir Levashev, and Ludwig Minkus's bubbling music is conducted by Alexander Kopylov.
---
Russian Ballet: Spartacus
Featuring Tatiana Golikova, Vladimir Vasiliev, Mikhail Gabovich, Ekaterina Maximova, Valery Antonov
Kino Lorber | Documentary | Russia | 1979
This 1979 live performance film, digitally restored and remastered to HD quality, is a precious document of the fabulous Vladimir Vasiliev and Ekaterina Maximova returning to their original roles as Spartacus and Phrygia. Mikhail Gabovich is Crassus and Tatiana Golikova the wily Aegina. Algis Zhuraytis conducts Khachaturian's famous score.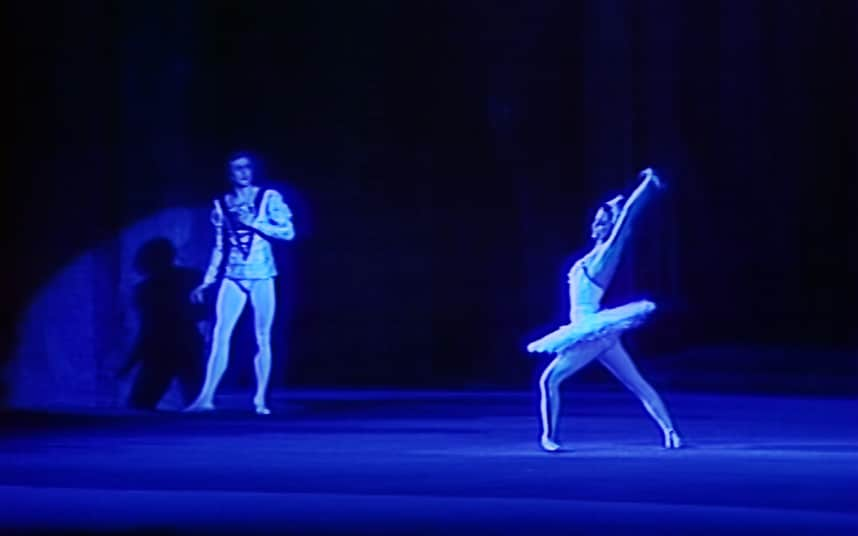 Thursday, July 22nd
Russian Ballet: Swan Lake
Yury Grigorovich
Featuring Maya Plisetskaya, Alexander Bogatyrev
Kino Lorber | Documentary | Russia | 1976
The Bolshoi prima ballerina Maya Plisetskaya became a world legend in the iconic dual role of Odette/Odile, and her unique strength and dramatic charisma are captured in this digitally restored and remastered 1976 recording of a historic Bolshoi performance marking the centenary of the first ballet made on Tchaikovsky's score.
With Alexander Bogatyrev as Siegfried and Algis Zhyuraytis conducting the unforgettable score, this is an atmospheric record of Yuri Grigorovich's intense production.
---

Russian Ballet: Giselle
Kino Lorber | Documentary | Russia | 1991
Featuring Nina Ananiashvili, Victor Barykin, Ruslan Pronin
This 1991 performance film, digitally restored and remastered to HD quality, stars the world-renowned Nina Ananiashvili as a delicate yet dramatic Giselle, with Victor Barykin as the faithless Albert.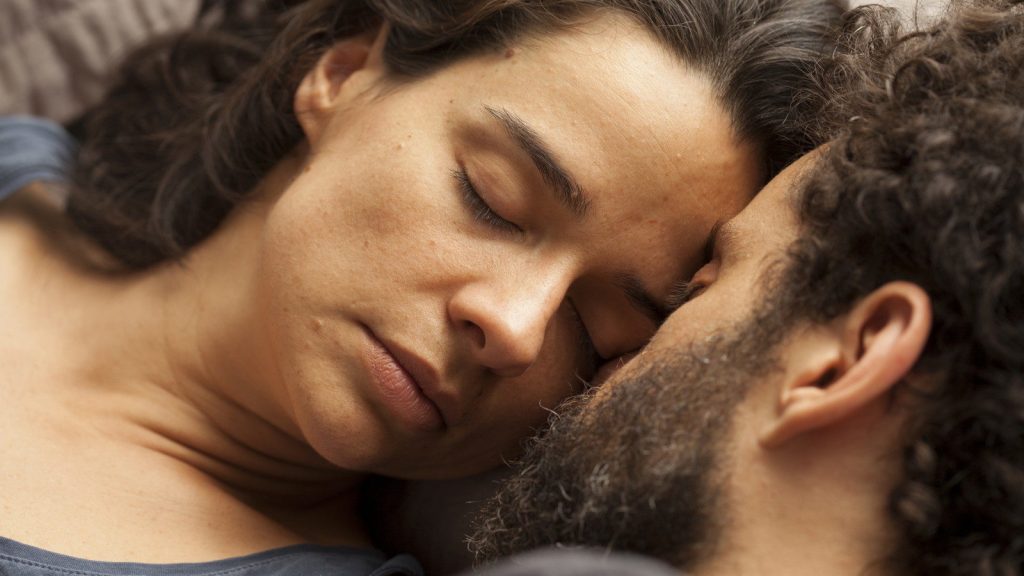 Friday, July 23rd
Pendular
Directed by Julia Murat
Big World Pictures | Narrative | Brazil/Argentina/France | 2017
A male sculptor and a female dancer find their relationship complicated by their rivalry and the desire to build a future together.
"Revels in the tactility of everyday life as an attainable kind of exaltation." —Slant Magazine
Wednesday, July 28th
The Retrieval
Directed by Chris Eska
Featuring Keston John, Tishuan Scott, Ashton Sanders
Kino Lorber | Narrative | USA | 2014
During the Civil War, a boy (Ashton Sanders), who has been sent to lure a freedman (Tishuan Scott) back to the South, forms an unexpected bond with the man.
Thursday, July 29th
We pay tribute to the late and legendary French filmmaker Chris Marker with eighteen of his films (and one series) streaming only on OVID, plus the following three streaming premieres, which are also exclusive to OVID, on what would have been his 100th birthday.
Berliner Ballade
Directed by Chris Marker
Icarus Films | Short Documentary | France | 1990
Some months after the fall of the Berlin wall, Chris Marker shot this passionate documentary, reflecting the state of the place and its spirit with remarkable acuity. It is a complete version of a film that was created for French television in 1990, during the first free elections in East Berlin.
OVID EXCLUSIVE – SVOD PREMIERE
---

Blue Helmet
Directed by Chris Marker
Icarus Films | Short Documentary | France | 1995
For six months in 1994, François Crémieux served as a French UN peacekeeper near the Bosnian town of Bihać. In Blue Helmet, director Chris Marker keeps the focus squarely on Crémieux, an eloquent young veteran who recounts his experiences rapid-fire, as though he's been desperate to share them since returning home.
The story he tells is one of infantry indifferent to peacekeeping ideals, training by racist officers, missions that range from occasionally useful to completely pointless, and rules of engagement that benefited only the aggressors. Despite its apparent simplicity, Blue Helmet is a powerful first-hand account of a peacekeeping mission that didn't just go wrong, but never had any opportunity to go right.
OVID EXCLUSIVE – SVOD PREMIERE
---

Prime Time in the Camps
Directed by Chris Marker
Icarus Films | Short Documentary | France | 1993
Documentary about a group of Bosnian refugees who produce their own news show inside their camp.
OVID EXCLUSIVE – SVOD PREMIERE
Complete list of films premiering on OVID this month (in alphabetical order):
Berliner Ballade, Chris Marker (1990)
Blue, Derek Jarman (1993)
Blue Helmet, Chris Marker (1995)
City of the Sun, Rati Oneli (2017)
David Holzman's Diary, Jim McBride (1967)
Dying for Gold, Catherine Meyburgh & Richard Pakleppa (2018)
Harvard Beats Yale 29-29, Kevin Rafferty (2008)
In the Mirror of Maya Deren, Martina Kudlecak (2002)
Malick Sidibe, Susan Vogel (2006)
Nostalghia, Andrei Tarkovsky (1983)
Patch Town, Craig Goodwill (2014)
Pendular, Julia Murat (2017)
Post Mortem, Pablo Larrain (2012)
Primetime in the Camps, Chris Marker (1993)
Regina, Diana Groó (2013)
Riddles of the Sphinx, Laura Mulvey and Peter Wollen (2016)
Russian Ballet: Don Quixote, Yury Grigorovich (1978)
Russian Ballet: Giselle, Yury Grigorovich (1991)
Russian Ballet: Swan Lake, Yury Grigorovich (1976)
Russian Ballet: The Nutcracker, Yury Grigorovich (1976)
Russian Ballet: Spartacus, Yury Grigorovich (1979)
Sebastiane, Derek Jarman (1976)
Sophie Scholl: The Final Days, Mark Rothemund (2005)
The Retrieval, Cris Eska (2014)
The Woodmans, C. Scott Willis (2010)
Vampire Clay, Soichi Umezawa (2017)
Violeta Went to Heaven, Andres Wood (2011)