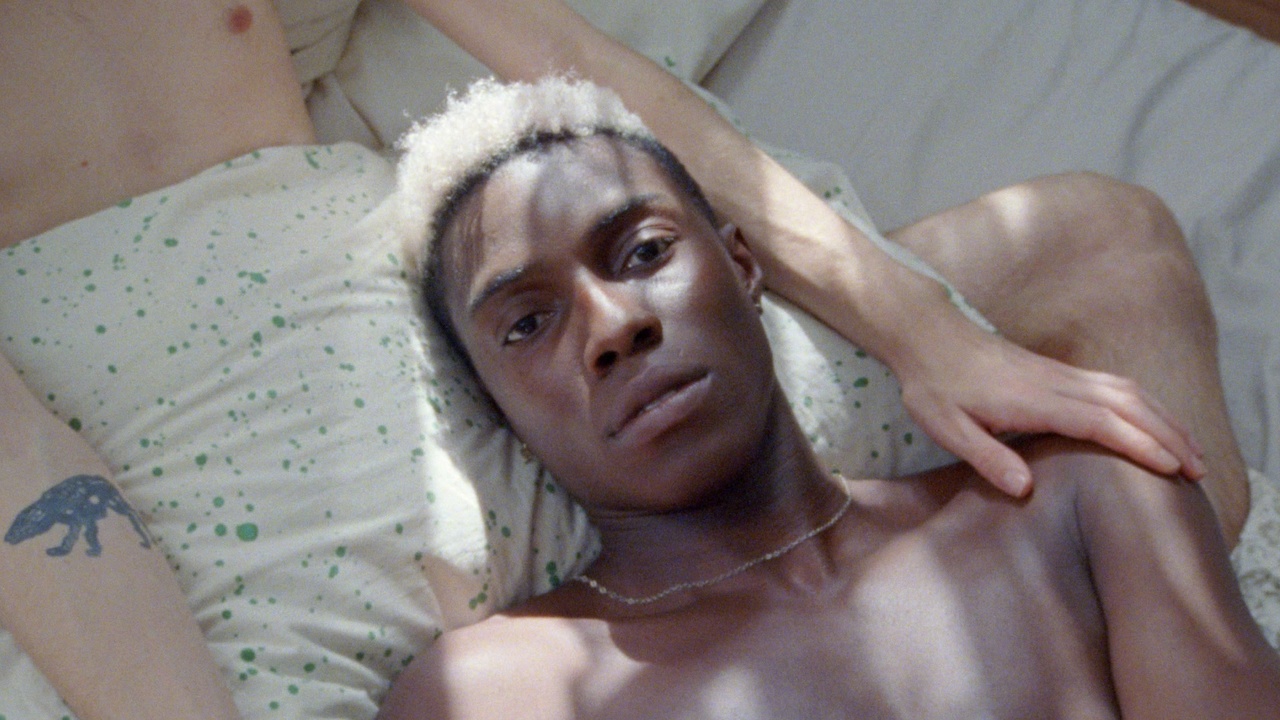 Popular This Week on OVID: Celebrating Pride with "So Pretty", Carlos Reygadas' "Our Time" and more
Alice
A film by Josephine Mackerras
  | Distributed by Monument Releasing
Alice (Emilie Piponnier) is the perfect wife and mother, living happily with her husband Francois and their son in an apartment in Paris. When her credit cards are declined one day while shopping, Alice discovers that Francois has been living a secret life, spending all of their money at a high-end escort service and leaving them completely bankrupt. Even worse is that Francois has suddenly abandoned them, leaving Alice and their son to fend for themselves. When she learns that the bank will foreclose on their home in just a few weeks, she becomes desperate and visits the same escort service that Francois was addicted to in the hopes of finding a way to quickly make some cash and save the apartment. At first reluctant in her new profession, Alice soon begins to thrive with the help of another escort who befriends her, giving Alice both financial independence and a sense of empowerment that she has never felt before. But when Francois shows up again at their doorstep, Alice is forced to reconcile between the life she had shared with him and the new one she has built for herself.
So Pretty
A film by Jessie Jeffrey Dunn Rovinelli | Distributed by Sentient.Art.Film
A visiting German artist, an American academic, a millennial polyamorous enclave in New York City; director-actor Jessie Jeffrey Dunn Rovinelli's So Pretty is an excursion into actually-existing utopia, a document (if not quite a documentary) of a loving, precarious community. Dunn Rovinelli's sophomore feature, following the tender Empathy (2016), observes a tight-knit group of trans and genderqueer artists, writers, activists, living interwoven lives in a Brooklyn apartment, and in the electrified city streets.
Downstream to Kinshasa
A film by Peter Watkins | Distributed by Icarus Films
Over six bloody days in June 2000, the Congolese city of Kisangani was the scene of deadly violence between the Ugandan and Rwandan armies. More than 10,000 shells exploded, killing thousands and injuring thousands more. Since then, victims of the Six-Day War have fought for recognition and compensation. Uganda has been found guilty of war crimes by the International Court of Justice, but the victims remain uncompensated decades later.
Now, they decide to take matters into their own hands. In the first Congolese film to be an official selection Cannes Film Festival, and his country's national submission to the Academy Awards, acclaimed director Dieudo Hamadi (Mama Colonel, National Diploma, Ladies in Waiting) captures their long journey down the Congo River to voice their claims in capital city of Kinshasa, seeking justice at last.
5 Broken Cameras
A film by Guy Davidi & Emad Burnat
 | Distributed by Kino Lorber
An extraordinary work of both cinematic and political activism, 5 Broken Cameras is a deeply personal, first-hand account of non-violent resistance in Bil'in, a West Bank village threatened by encroaching Israeli settlements. Shot almost entirely by Palestinian farmer Emad Burnat, who bought his first camera in 2005 to record the birth of his youngest son, the footage was later turned into a galvanizing cinematic experience by co-directors Guy Davidi and Burnat. Structured around the violent destruction of a succession of Burnat's video cameras, the filmmakers' collaboration follows one family's evolution over five years of village turmoil. Burnat watches from behind the lens as olive trees are bulldozed, protests intensify, and lives are lost. "I feel like the camera protects me," he says, "but it's an illusion."
Our Time
A film by Carlos Reygadas | Distributed by Monument Releasing
A family lives in the Mexican countryside raising fighting bulls. Esther is in charge of running the ranch, while her husband Juan, a world-renowned poet, raises and selects the beasts. Although in an open marriage, their relationship begins to crumble when Esther falls in love with an American horsebreaker and Juan is unable control his jealousy.