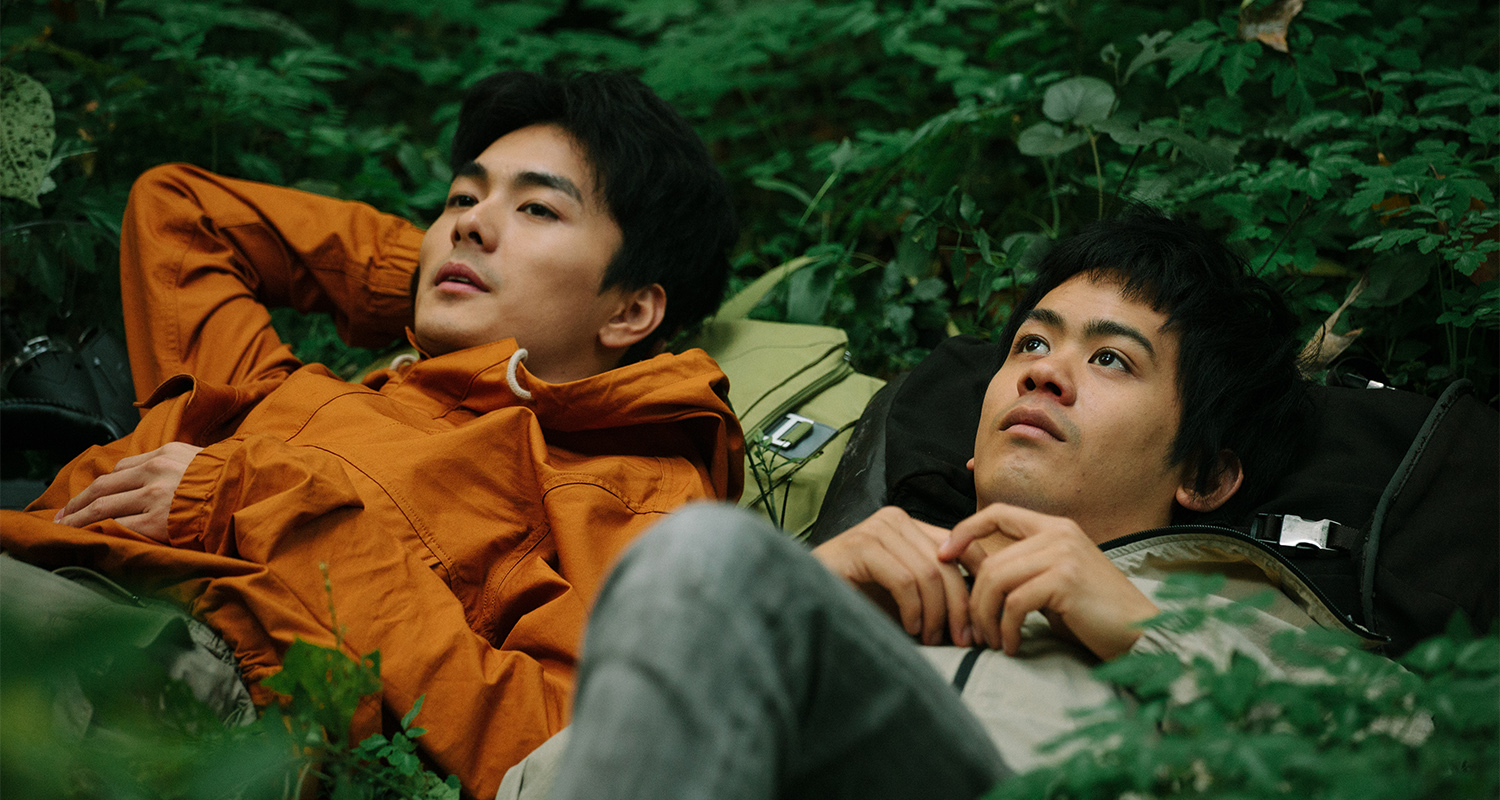 OVID's March Releases: Eight films from Cinema Guild, our first animation festival, films by Alain Resnais and Luchino Visconti, and much more!
OVID.tv is proud to announce its March slate of 31 streaming releases, including 19 exclusively streaming on OVID.

OVID's March lineup includes our first-ever animation festival, featuring ten diverse animated films from around the world from Distrib Films and new OVID content partner GKIDS. The celebration kicks off with the seminal 1926 feature The Adventures of Prince Achmed and continues with films that examine subjects ranging from atrocities in the Belgian Congo (This Magnificent Cake, directed by Marc James Roels and Emma De Swaef of Netflix's The House) to life in a senior living community (Ignacio Ferreras' Wrinkles).
Later in March, OVID is proud to present eight films from the pioneering distribution company Cinema Guild, who have brought critically-acclaimed features and documentaries to audiences for over five decades. The lineup includes surreal Chinese coming-of-age tale Suburban Birds, the Sensory Ethnography Lab's hypnotic banjo documentary Linefork, and Chilean master Raúl Ruiz's final film, the telenovela spoof The Wandering Soap Opera.
OVID in March also features films by some giants of European cinema, including work from Alain Resnais, Philippe Garrel, and Luchino Visconti's Italian neorealist masterpiece Rocco and His Brothers.

Other titles in OVID's March slate include three documentaries exploring the Vietnam-era antiwar movement. The explosive 1972 film Winter Soldier is an intimate look at Vietnam veterans offering testimony and first-hand accounts of war atrocities. Chris Triffo's Kent State: The Day the War Came Home documents the first fatal shooting by US military at a campus protest. Finally, Phil Ochs: There but for Fortune offers a comprehensive look at the troubled and profoundly influential musician through the ruminations of contemporaries and admirers ranging from Joan Baez to Christopher Hitchens.
(Image from Qiu Sheng's Suburban Birds, premiering on OVID on March 16th)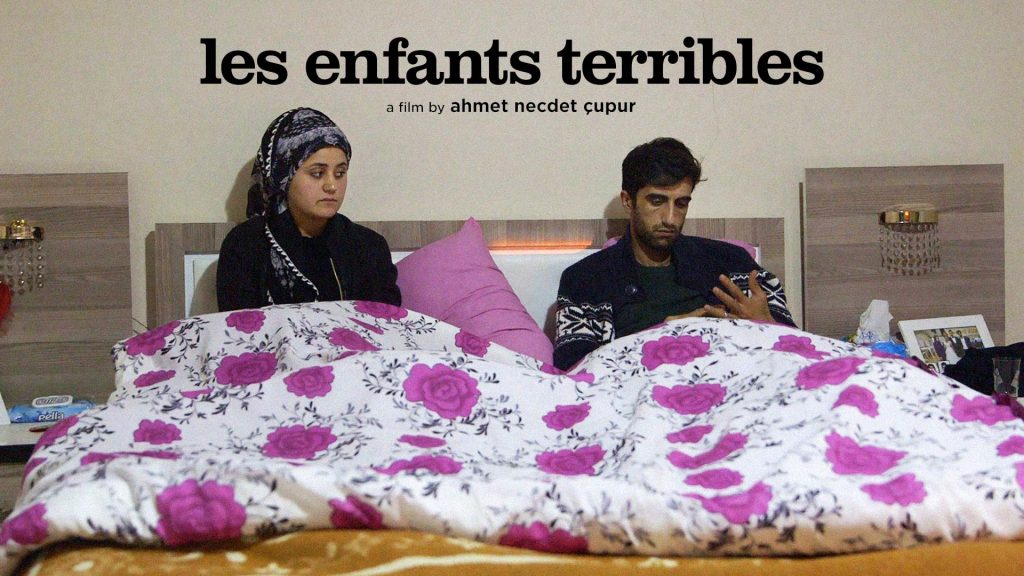 Wednesday, March 2
Les Enfants Terribles
Directed by Ahmet Necdet Çupur
Icarus Films | Documentary | Turkey | 2021
Twenty years ago, Ahmet Necdet Çupur left his village in south-eastern Turkey, against his parents wishes. Now, he is back. But this time as a filmmaker documenting his siblings' struggles against the same oppressive family culture that drove him away.
In Les Enfant Terribles, Çupur brilliantly captures these tensions over several years, witnessing emotional conversations, troubling threats, and his siblings' moments of intense soul-searching as they struggle to fulfill their desires while maintaining their family ties. The film tells the story of a troubled family, but also of generational clash in the midst of cultural change.
"Clear, unambiguous and fascinating to observe." —Business Doc Europe
OVID EXCLUSIVE
---

On the Way to School
Directed by Pascal Plisson
Distrib Films | Documentary | France | 2013
They live in all four corners of the planet and share a thirst for knowledge. Almost instinctively, they know that their wellbeing (indeed, their survival) depend on knowledge and education. From the dangerous savannahs of Kenya to the winding trails of the Atlas Mountains in Morocco, from the suffocating heat of Southern India to the vast, dizzying plateaux of Patagonia, these children are all united by the same quest and dream.
Jackson, Zahira, Samuel and Carlito are the heroes of On the Way to School, a film that interweaves the four pupils forced to confront and overcome countless, often dangerous obstacles-enormous distances over treacherous territory, snakes, elephants, even bandits-on their journey to the classroom.
"This quartet of beautifully photographed incredible journeys speak inspirational volumes." —Los Angeles Times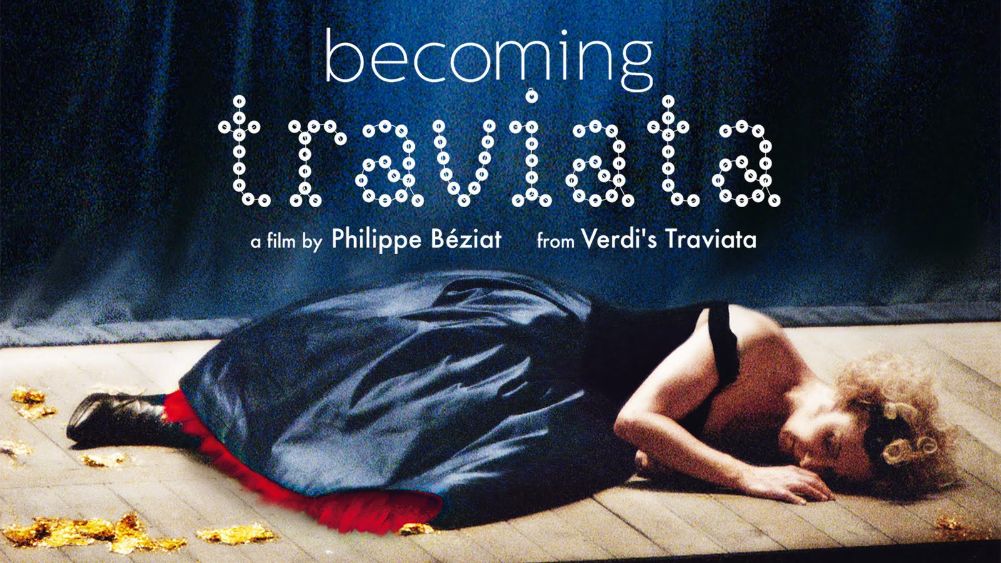 Thursday, March 3
Becoming Traviata
Directed by Philippe Béziat
Distrib Films | Documentary | France | 2012
An exhilarating account of the creative process and a rousing, uniquely accessible rendition of Verdi's glorious opera. Director Beziat, known for his innovative documentaries on classical music, trains his cameras on a 2011 production of La Traviata helmed by celebrated stage director Jean-Francois Sivadier.
We get a behind-the-scenes look at such areas as set design and musical direction, but the heart of the film is the intense collaboration between Sivadier and charismatic soprano Natalie Dessay. With an emphasis on stunning, psychologically revealing gestures, they work out a naturalistic, erotic, emotionally direct interpretation of Violetta that is mirrored by the immediacy of the in-rehearsal performances.
"A fascinating treat!" —Minneapolis Star Tribune
OVID EXCLUSIVE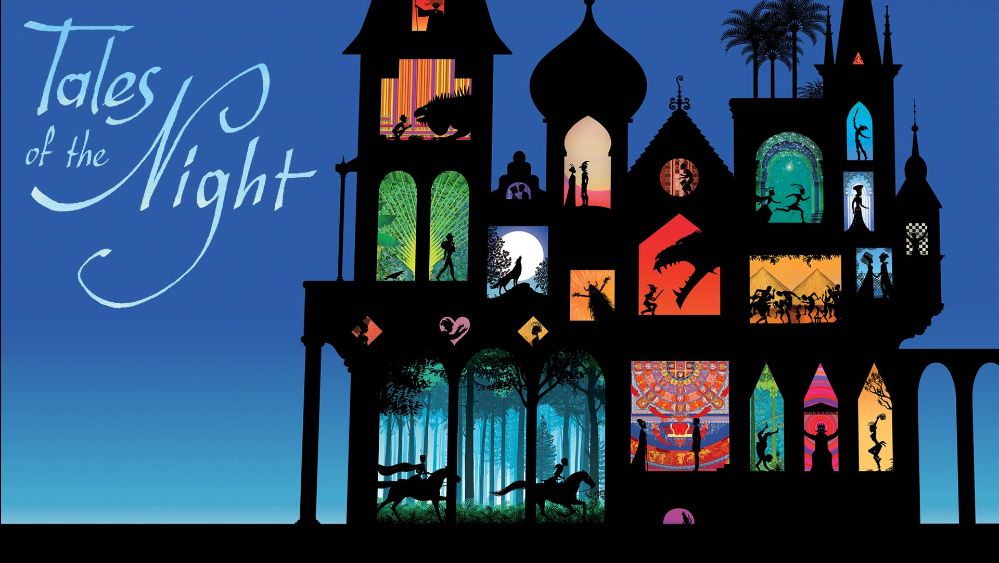 Friday, March 4
The Adventures of Prince Achmed
Directed by Lotte Reiniger
Milestone Films | Animated Feature | Germany | 1926
When The Adventures of Prince Achmed premiered in Germany on September 23,1926, it was hailed as the first full-length animated film. More than seventy-five years later, this enchanting film still stands as one of the great classics of animation — beautiful, mesmerizing and utterly seductive.
"A rapturous animated kaleidoscope with a more abstracted visage of the 1001 Arabians Nights tale than you could dream." —Wesley Morris,
San Francisco Examiner
---
Tales of the Night
Directed by Michel Ocelot
GKIDS | Animated Feature | France | 2011
Every night, a girl, a boy and an elderly technician meet in a little cinema, sharing tales that capture their fancy. Together, they act out magnificent fables from around the world, including stories set in Tibet, medieval Europe, an Aztec Kingdom, the African plains, and the Land of the Dead.

Silhouetted characters are set against backgrounds that burst with color and kaleidoscopic patterns, as animation legend Michel Ocelot (Kirikou and the Sorceress) pays homage to the films of early animation pioneer Lotte Reiniger. Tales of the Night will whisk viewers of all ages off to enchanted lands full of dragons, werewolves and sorcerers.
OVID EXCLUSIVE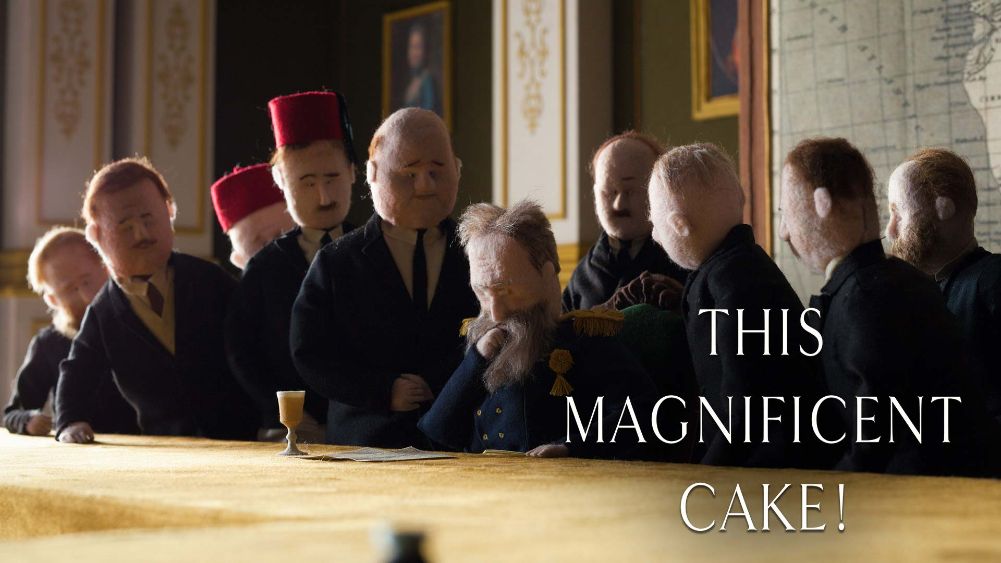 Tuesday, March 8
This Magnificent Cake!
Directed by Marc James Roels and Emma De Swaef
GKIDS | Animated Short | Belgium, France, Netherlands | 2018
In the late 19th century, keen to compete with other European imperial powers on the continent, King Leopold II of Belgium proclaimed, "I do not want to miss a good chance of getting us a slice of this magnificent African cake." The subsequent occupation of the Congo would come to attract a contingent of servants, merchants and miscellaneous bourgeois driven by everything from insatiable greed to existential fear.
A film by turns surreal, darkly comic and brutal, This Magnificent Cake! is an unforgettable work of stop motion animation exploring the bitter milieu of Belgium-occupied Congo.
"Don't mistake it for a bleak history lesson, though; this is grounded madness, like Eraserhead rendered in felt." —Pittsburgh Magazine
---
The Rabbi's Cat
Directed by Joann Sfar and Antoine Delesvaux
GKIDS | Animated Feature | France | 2011
Set in Algeria in the 1930s, The Rabbi's Cat adapts Joann Sfar's best-selling graphic tale of a sharp-tongued feline philosopher. When a cat belonging to a widowed rabbi and his beautiful daughter eats the family parrot, he miraculously gains the ability to speak, and to articulate a sardonic wit.
The cat – and filmmaker Sfar – spare no group or individual as they skewer faith, tradition and authority in a provocative exploration of (among other things) God, lust, death, phrenology, religious intolerance, interspecies love, and the search for truth. A richly textured depiction of Mediterranean Africa, The Rabbi's Cat embarks on a cross continent adventure from the tiled terraces, fountains, quays and cafes of colonial Algiers to Maghrebi tent camps, dusty trading outposts, and deep blue Saharan nights in search of a lost Ethiopian city.
OVID EXCLUSIVE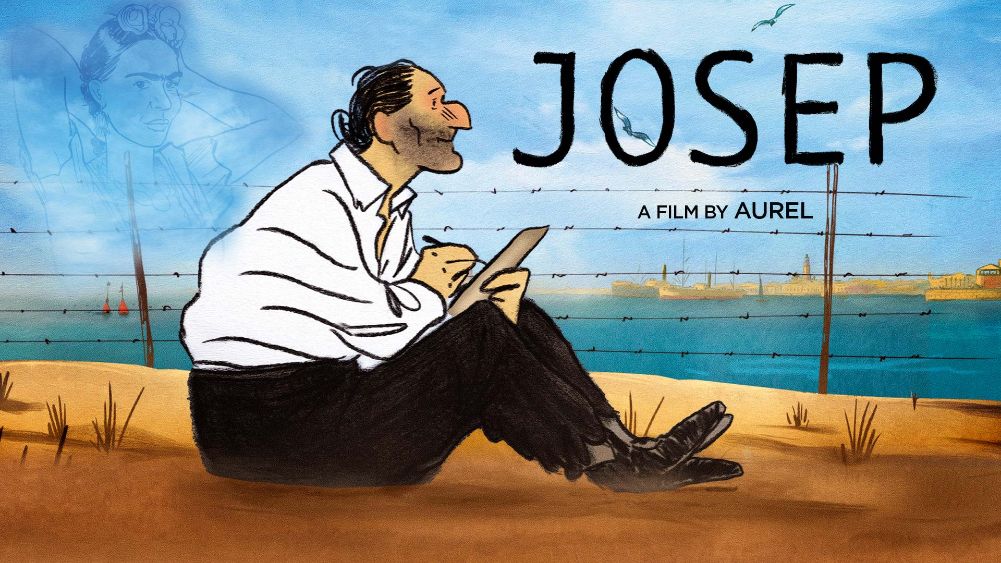 Wednesday, March 9
Josep
Directed by Aurel
Distrib Films | Animated Feature | France | 2020
During the Spanish civil war, Republican fighters fleeing Franco's dictatorship are imprisoned in concentration camps once they arrive in France. Forced to live in appalling conditions, these refugees barely have access to hygiene, water and food. Josep tells the story of how Josep Bartolí, an artist born in Barcelona and Serge, a sympathetic French camp guard, become friends after Serge slips him some paper to use for his art.
An official selection of the 2020 Cannes Film Festival, Josep is the first film from award-winning cartoonist, Aurel.
"It's a delicate, thoughtful film, moving and real." —The Guardian
OVID EXCLUSIVE – SVOD PREMIERE
---
A Town Called Panic
Directed by Stéphane Aubier and Vincent Patar
Zeitgeist Films | Animated Feature | Belgium | 2009
Hilarious and frequently surreal, the stop-motion extravaganza A Town Called Panic has endless charms and raucous laughs for children from eight to eighty. Based on the Belgian animated cult TV series (which was released by Wallace & Gromit's Aardman Studios), Panic stars three plastic toys named Cowboy, Indian and Horse who share a rambling house in a rural town that never fails to attract the weirdest events.
"A Town Called Panic's frenetic pace and bizarre set pieces are truly refreshing and a joy to behold." —CineVue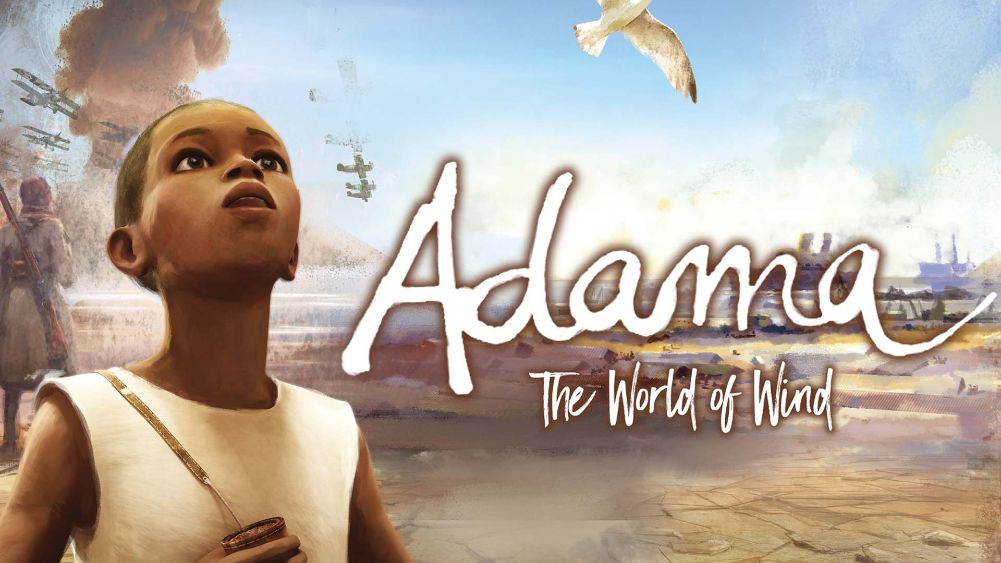 Thursday, March 10
Adama
Directed by Simon Rouby
Distrib Films | Animated Feature | France | 2020
12-year-old Adama lives in a remote West African village. Beyond the cliffs lies the World of Wind, where the Nassaras reign. One night his older brother, Samba, disappears. Defying the village elders, Adama decides to set off in search of him. With steadfast determination, he embarks on a quest that takes him over the seas, to the North, to the frontline of the First World War.
Distinctive in technique, Adama is characterized by a mix of drawing, painting, magnetic ink and 3D animation. This combination results in a film with undeniable emotional force.
---
Aya of Yop City
Directed by Marguerite Abouet and Clément Oubrerie
GKIDS | Animated Feature | France | 2013
Set against the vibrant backdrop of the Ivory Coast in the 1970s, Aya of Yop City is a spirited and hilarious adaptation of the best-selling series of graphic novels by co-director Marguerite Abouet.
Aya is 19, and dreams of becoming a doctor. Her two best friends, Adjoua and Bintou, follow ""Plan C"": Combs, Clothes and Chasing Men. But big trouble comes to town when Adjoua realizes she's pregnant, and the father is the spoiled son of one of the richest and most feared men in the whole country. In a city where everyone knows each other, how can they possibly keep this baby under wraps?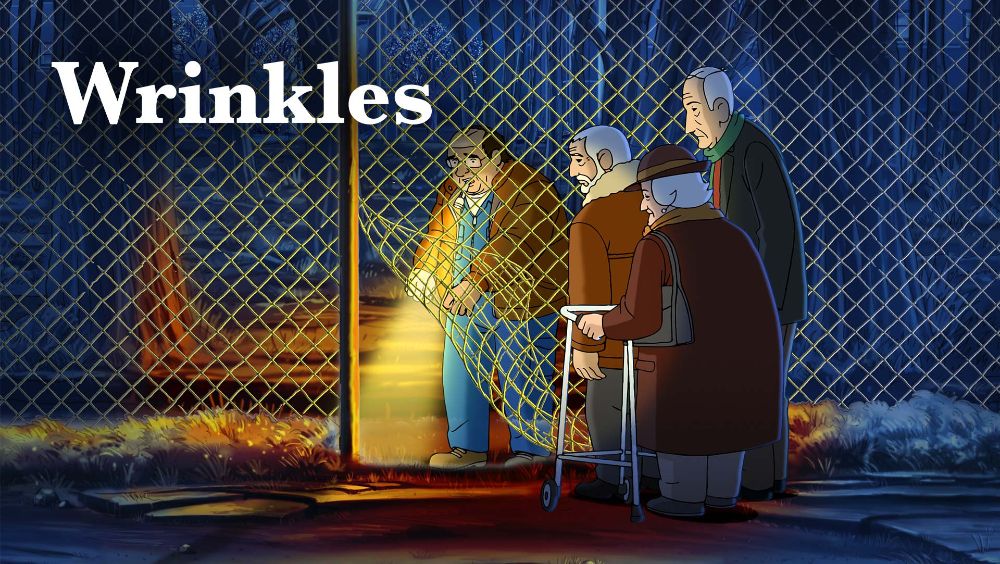 Friday, March 11
Wrinkles
Directed by Ignacio Ferreras
GKIDS | Animated Feature | Spain | 2011
A wonderfully animated and poignant comedy for adults. The story opens with former bank manager Emilio being dispatched to a retirement home by his family. His new roommate is a wily wheeler-dealer named Miguel, who cheerfully swindles small amounts of cash from the more befuddled residents but is also full of handy insider tips that are crucial to survival.
Using hand-drawn animation, Wrinkles moves freely between the residents' daily routines and their more colorful, dementia-induced fantasies, leaving plenty of room for both tears and laughter as it pokes pointed fun at society's attitude towards the elderly.
"Unfolding in simple yet wonderfully expressive hand-drawn frames, the film's unsparingly observant plot depicts the slide into senility with empathy and imagination." —The New York Times
---
The Girl Without Hands
Directed by Sébastian Laudenbach
GKIDS | Feature | France | 2016
In this audacious feature debut, acclaimed short filmmaker Sébastien Laudenbach renders a classic Brothers Grimm story with evocative, textured brushstrokes.
During hard times, a miller foolishly sells his daughter to the Devil who deprives her of her hands. So begins her long journey towards happiness and survival … but in spite of her resilience and protection on a prince's estate, the Devil still has a plan of his own.
"Laudenbach's style is haunting. Some of his artwork stops you in your tracks. What he does best is create a palpable sense of dread without pushing, without tilting into melodrama." —RogerEbert.com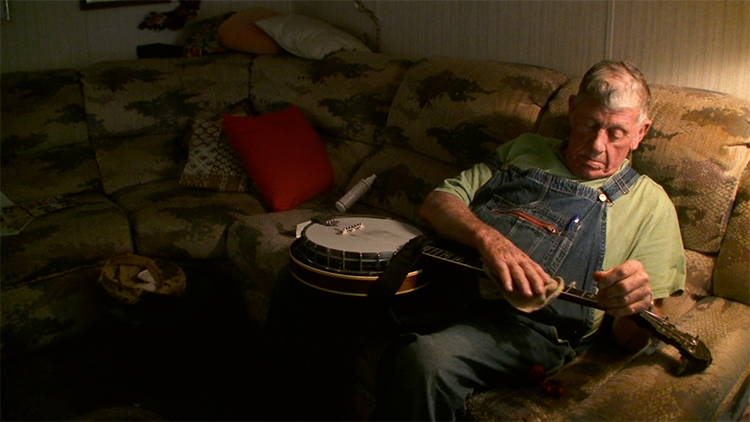 Tuesday, March 15
Step Up to the Plate
Directed by Paul Lacoste
Cinema Guild | Documentary | Cinema Guild | 2021
French chef Michel Bras, one of the most influential chefs in the world, has decided to hand over his renowned 3-Michelin-Star restaurant to his son Sébastien. Having worked with his father for 15 years, Sébastien is ready. But it's not easy to take over the family business when your father is a master in his field. Filmed in the gorgeous Aubrac region in the South of France, home to the Bras family for generations, Step Up To The Plate offers a rare glimpse into the Bras' culinary process while capturing one of the most closely watched transitions in the world of haute cuisine.
"Delicious! For foodies—or, really, for anyone who appreciates watching a creative master at work—it's great, revealing stuff." —Washington Post
---

Linefork
Directed by Jeff Silva and Vic Rawlings
Cinema Guild | Documentary | USA | 2016
From the Sensory Ethnography Lab, Linefork is an immersive, meditative documentary that explores the daily rituals of Lee Sexton, a revered banjo legend, and his charming wife Opal. Lee is a living link to the deep past of American music – in 1959 he recorded for the landmark Smithsonian Folkways release Mountain Music of Kentucky. A retired coal miner now hampered by age and declining health, Lee continues to teach his distinctive two-finger banjo style to a new generation eager to preserve a vanishing cultural tradition.
"Casts a spine-tingling spell sure to delight." —Booklist
OVID EXCLUSIVE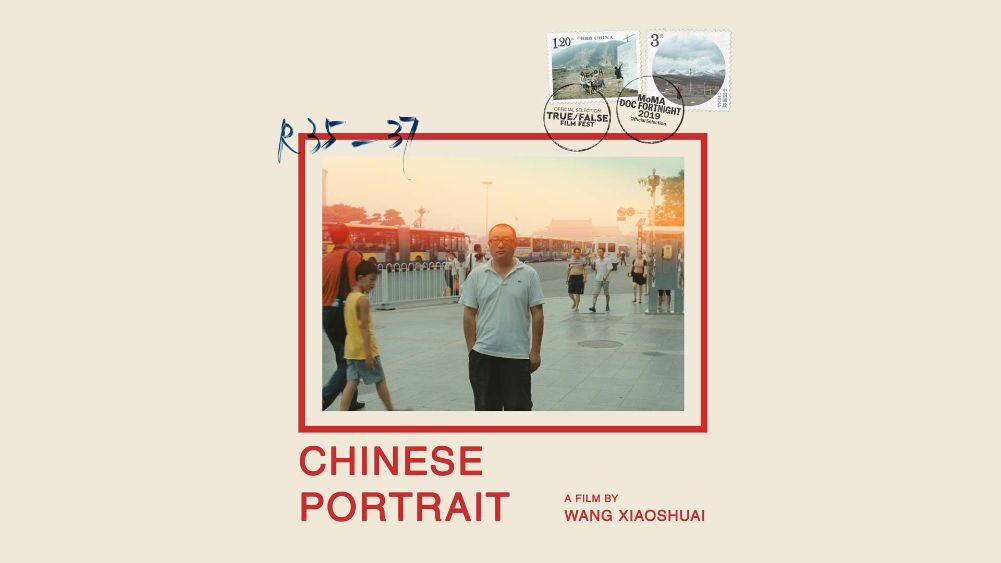 Wednesday, March 16
Suburban Birds
Directed by Qiu Sheng
Cinema Guild | Feature | China | 2018
A striking debut from China's Qiu Sheng, Suburban Birds is a tantalizing mystery and a bittersweet coming-of-age comedy rolled into one.
Hao (Mason Lee) is part of a team of young engineers called in to investigate a series of craters that have opened up on the edge of the city. As he and his team survey the subsiding area, another story is taking place in the same suburban landscape. A younger boy, also named Hao, spends long afternoons playing with friends and making mischief until one-by-one, his playmates start to disappear. As these parallel stories unfold, the connections between them proliferate and grow stranger.
"Has a tough streak of poetic humanism that weaves its own mesmerizing spell." —Georgia Straight
---
Chinese Portrait
Directed by Wang Xiaoshuai
Cinema Guild | Documentary | China | 2018
From acclaimed director Wang Xiaoshuai (Beijing Bicycle) comes a personal snapshot of contemporary China in all its diversity. Shot over the course of ten years on both film and video, the film consists of a series of carefully composed tableaus of people and environments, each one more extraordinary than the last. Pedestrians shuffle across a bustling Beijing street, steelworkers linger outside a deserted factory, tourists laugh and scamper across a crowded beach, worshippers kneel to pray in a remote village.
With a painterly eye for composition, Wang captures China as he sees it, calling to a temporary halt a land in a constant state of change.
"Brimming with humanity, Wang's contemplative, minimalist approach forces us to consider the day-to-day lives of these people, and perhaps our own."
—Los Angeles Times
OVID EXCLUSIVE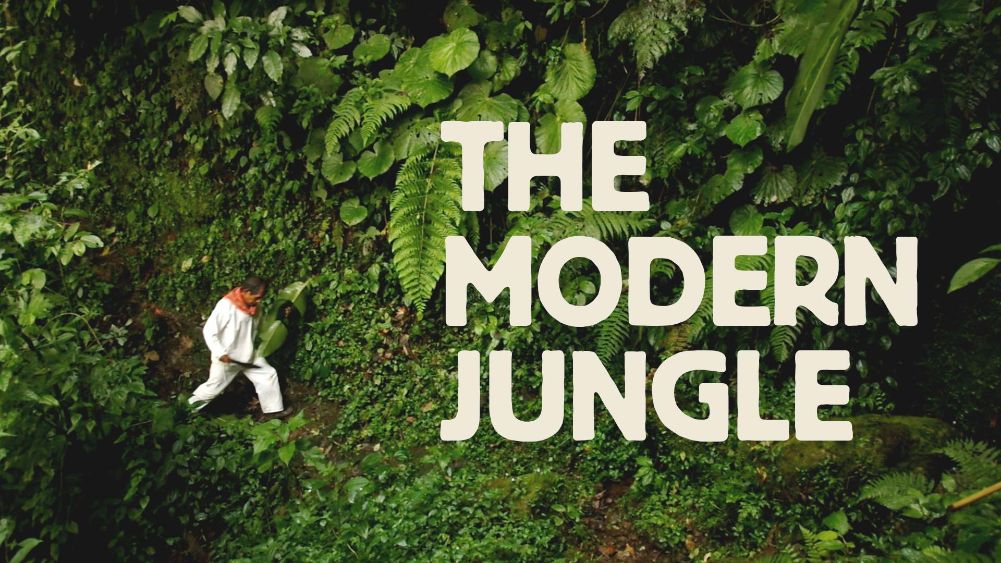 Thursday, March 17
The Modern Jungle
Directed by Charles Fairbanks and Saul Kak
Cinema Guild | Documentary | USA, Mexico | 2016
The Modern Jungle is a portrait of globalization filtered through Carmen and Juan, two Zoque people, and how modernity has affected their identity and relation to the indigenous culture. This film documents their struggles and encounters with outside forces: from capitalism and commodity fetish, to the culture of cinema, and the directors of this film.
Juan is a Mexican shaman who suffers from a hernia that his incantations cannot treat, and falls under the spell of charlatans who sell him nutritional supplements as medicine. His neighbor, Carmen, lives simply in harmony with the land her martyred husband paid for with his life. Originally set out to make an honest documentary of Zoque culture, directors Charles Fairbanks and Saul Kak fall into a tough position when both Carmen and Juan ask them for money because they are "working" for the film. By hiding nothing of this partly venal relationship, the directors challenge the Western-centered ethnology and cinematic myth of a "pure" native untouched by outside forces.
---
El Mar La Mar
Directed by Joshua Bonnetta and J.P. Sniadecki
Cinema Guild | Documentary | USA | 2017

An immersive and enthralling journey through the Sonoran Desert on the U.S.-Mexico border, El Mar La Mar weaves together harrowing oral histories from the area with hand-processed 16mm images of flora, fauna and items left behind by travelers.

Subjects speak of intense, mythic experiences in the desert: A man tells of a fifteen-foot-tall monster said to haunt the region, while a border patrolman spins a similarly bizarre tale of man versus beast. A sonically rich soundtrack adds to the eerie atmosphere as the call of birds and other nocturnal noises invisibly populate the austere landscape. Emerging from the ethos of Harvard's Sensory Ethnography Lab, Bonnetta and Sniadecki masterfully weave together sublime 16mm shots of nature and weather phenomena, animals, people and the tracks they leave behind with a polyphonic soundtrack.

"The result is simultaneously elusive and concrete: abstract cinema that packs a punch." —The New York Times
OVID EXCLUSIVE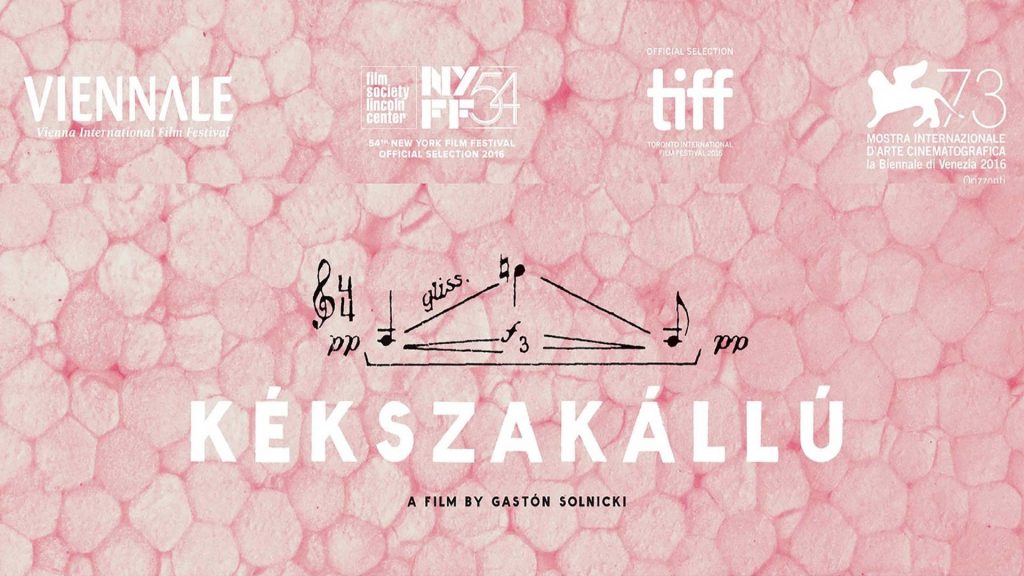 Friday, March 18
Kékszakállú (Bluebeard)
Directed by Gastón Solnicki
Cinema Guild | Feature | Argentina | 2016

Hailed as "an eerie high-modernist fable… mightily minimalist, and drop-dead gorgeous" (Film Comment), Kékszakállú is a beguiling portrait of several young women at the threshold of adulthood, feeling their way through various crises born of the insular comforts of upper-middle-class life.

Partly inspired by Béla Bartók's sole opera, Bluebeard's Castle (vivid passages are heard throughout the film), Kékszakállú radically transposes the portent of Bluebeard's Castle into something far less recognizable: a tale of generational inertia, situated between the alternating and precisely rendered tableaux of work and relaxation in Buenos Aires and Punta del Este.
OVID EXCLUSIVE
---
The Wandering Soap Opera
Directed by Raúl Ruiz and Valeria Sarmiento
Cinema Guild | Feature | Chile | 2017
Filmed by Chilean master Raúl Ruiz in 1990 but left unfinished until it was completed by his wife and collaborator Valeria Sarmiento in 2017, The Wandering Soap Opera is a dreamily interconnected series of vignettes that spoof on telenovela conventions while reflecting Ruiz's feelings upon returning to his native Chile after more than 15 years away.
Shot in gorgeous Super 16mm and featuring one zany performance after another from a cast having the time of their lives, The Wandering Soap Opera is a glorious sendup of the telenovela, which, at the end of Augusto Pinochet's dictatorship, Ruiz called the very best lens through which to understand "Chilean reality."
"Ruiz wonderfully pastiches the stiffness, the talky longueurs, the abrupt discontinuity of the telenovela style." — Film Comment
OVID EXCLUSIVE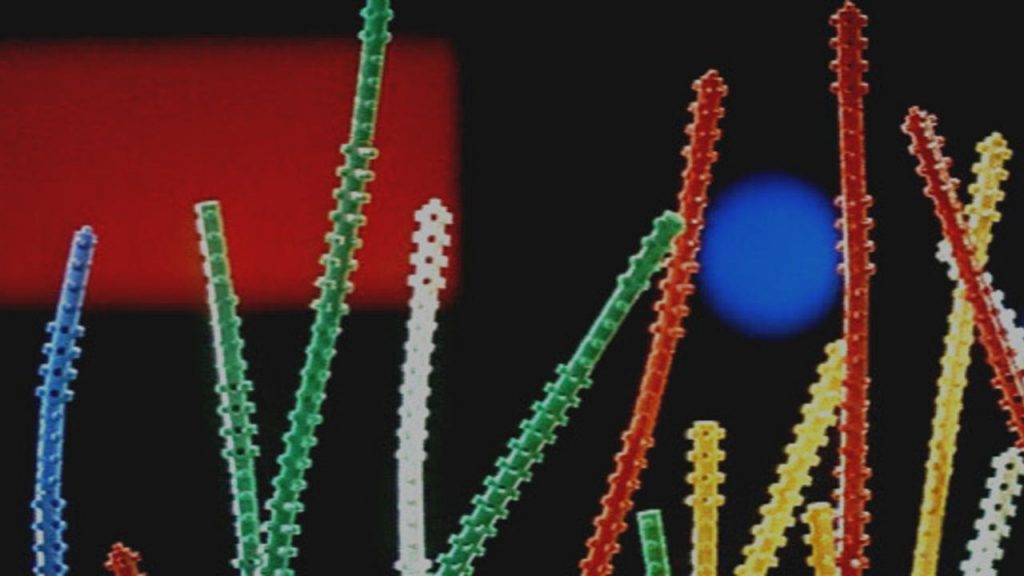 Tuesday, March 22
The Song of Styrene (Le chant du styrène)
Directed by Alain Resnais
Icarus Films | Documentary Short | France | 1958
Recently restored and digitized in 2K!
The Song of Styrene is the perfect example of how to turn a commissioned industrial film into a lyrical, satirical film masterpiece. When the young Alain Resnais was asked by the Péchiney plastics giant to make a short documentary on polystyrene, "that noble, entirely man-made matter," Resnais sensed a rapport between Alexandrine verse and CinemaScope. With text by Raymond Queneau and music by Pierre Barbaud, The Song of Styrene is a beautiful, surrealist film.
"If short films did not exist, Alain Resnais surely would have invented them." —Jean-Luc Godard
Wednesday, March 23
Rocco and His Brothers
Directed by Luchino Visconti
Milestone Films | Feature | Italy | 1960
Looking for opportunity, five brothers move north with their mother to Milan. There, Simone and Rocco find fame, in the boxing ring, and love, in the same woman—Nadia. Jealousy mounts, blood is shed, and a striving family faces self-destruction in this incisive, sensuous, emotionally bruising masterwork from director Luchino Visconti (The Leopard, Senso).
"An epic of postwar Italy and a melodrama of seismic proportions boasting great photography and performances."— PopMatters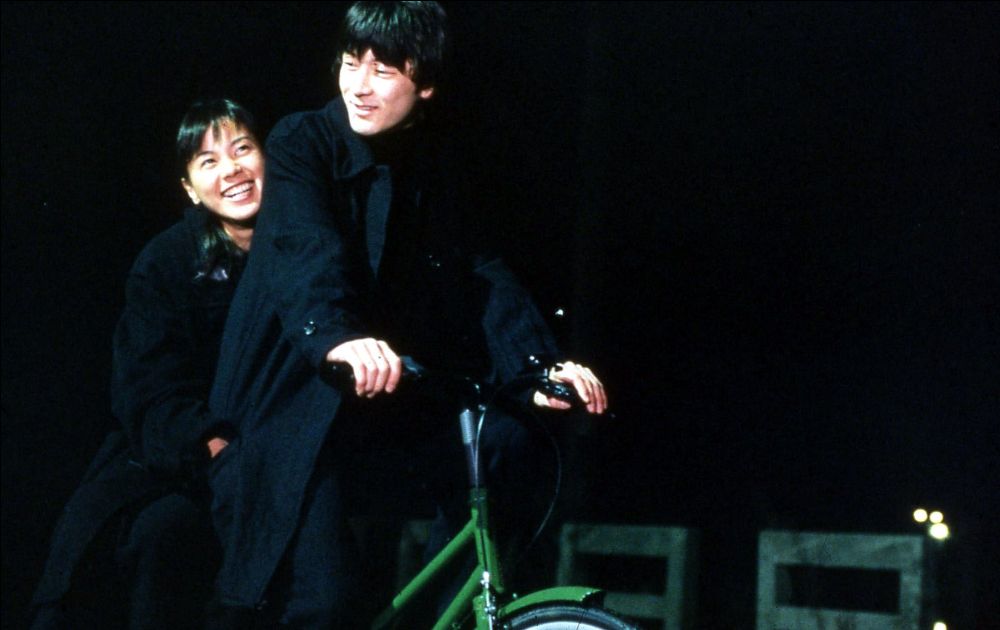 Thursday, March 24
Maborosi
Directed by Hirokazu Koreeda
Milestone Films | Feature | Japan | 1995
Haunted by the mysterious loss of her grandmother many years ago, beautiful young mother Yumiko (Makiko Esumi) struggles to come to terms with the sudden loss of her husband. Yumiko remarries and with her young son moves to her new husband's home in a remote village on the wild, untamed Sea of Japan. There, she is haunted by the past, but with time and the natural wonders around her, she awakens to find love, understanding, and a sense of peace.
"Each character moves and speaks differently, shining with the complex inner life of a real person with real needs, real memories, real thoughts." —The Village Voice
OVID EXCLUSIVE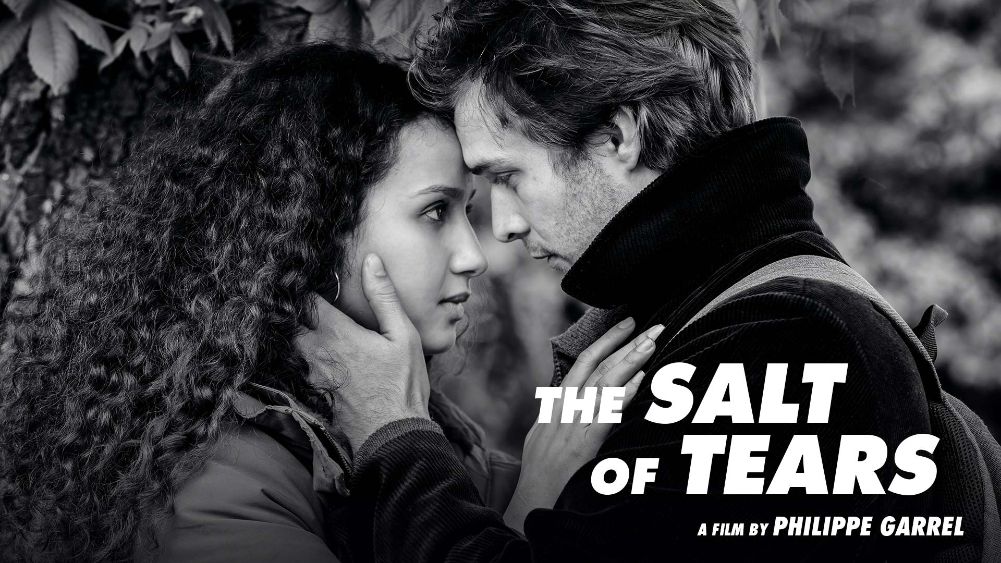 Friday, March 25
Jealousy
Directed by Philippe Garrel
Distrib Films | Feature | France | 2013
Shot in lustrous, widescreen black and white by the great Willy Kurant (Masculin Feminin), Jealousy opens with a man leaving his wife and daughter and, in a series of brief conversations, observed gestures, chance encounters and impulsive acts, tells the story of the relationships that flounder and thrive in the wake of this decision.
In a autobiographical nod to his actor father Maurice's abandonment of himself and his mother, the director casts his son and frequent star Louis Garrel as the husband who moves into a garret apartment with his actress girlfriend (Anna Mouglalis) and struggles with fidelity and the temptation to give up their art for an easier life. Shot with Garrel's celebrated sensitivity and attention to faces, bodies, hands and the intricacies of the human heart, Jealousy is a deeply poignant and never less than enthralling tale of love, temptation and betrayal.
"While certainly no love story, this dry-eyed tale feels achingly, maybe even exhilaratingly alive." —The Washington Post
OVID EXCLUSIVE
---
The Salt of Tears
Directed by Philippe Garrel
Distrib Films | Feature | France | 2020
Veteran filmmaker Philippe Garrel once again fashions a pinpoint-precise and economical study of young love and its prevarications, which ever so gradually blossoms into an emotionally resonant moral tale. Handsome Luc (Logann Antuofermo), following in his aging father's footsteps to study the craft of furniture joining, doesn't appear to have any trouble meeting and dating women; as the film opens he's aggressively courting Djemila (Oulaya Amamra) at a Paris bus stop. Skeptical yet ultimately trusting, Djemila will not be Luc's one and only.
Constructed and composed with crystalline austerity, The Salt of Tears is a pocket portrait that demonstrates the persistent vitality of one of French cinema's great observers of the callowness of youth.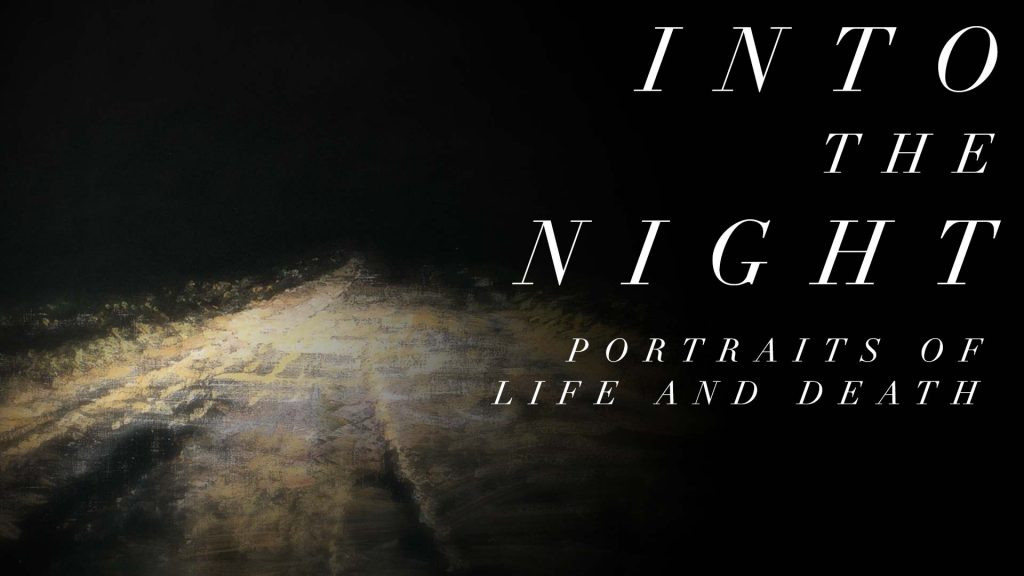 Wednesday, March 30
Into the Night: Portraits of Life and Death
A two-part series by Helen Whitney
Narrated by Sharon Stone
Bullfrog Films | Documentary | USA | 2021

We don't know how. We don't know when. But death comes for us all.

To be human is to wrestle with this truth and with the great unanswered question: How do we live with death in our eye? Do we go gently or raging against the dying light? Do we depart with equanimity or with anger? Finally, what are the stories we tell ourselves? Whether shaped by religion, science, art, the natural world, the power of love, do these narratives sustain us or do they fall away when we suddenly find ourselves 'with skin in the game.'

Into the Night: Portraits of Life and Death features fascinating, unexpected voices from various walks of life: old and young, believers and nonbelievers, the dying and the healthy, well known and obscure. However varied their backgrounds, all are unified by their uncommon eloquence and intelligence, and most important by their dramatic experience of death. Each of them has been shocked into an awareness of mortality-and they are forever changed. For them death is no longer an abstraction, far away in the future. Whether through a dire prognosis, the imminence of their own death, the loss of a loved one, a sudden epiphany, or a temperament born to question, these are people who have truly 'awakened' to their own mortality.
OVID EXCLUSIVE – SVOD PREMIERE
---
Lourdes
Directed by Thierry Demaizière and Alban Teurlai
Distrib Films | Documentary | France | 2021
Lourdes is a beautiful mountainous village in the foothills of the French Pyrenees that went from a sleepy scenic town to a sacred wonder in 1858, when a 14-year-old peasant girl claimed to have seen the Virgin Mary. Today, the town is second only to Paris in the number of annual visitors, it is part venerated shrine, part Disneyland.
Vast processions of people seeking a miracle fuel a small army of care-givers who accompany them. These pilgrims are a surprising cross-section of humanity: accident victims, the terminally ill, an overweight and bullied teenager, a contingent of aging Paris prostitutes. Lourdes is an insightful meditation on the human capacity for empathy and hope, and the mystery of religious faith in the face of profound tribulation.
"Defined less by sightseeing religiosity than by an interest in humans as an innately lost and sad, yet ineffably questing and empathetic tribe." —The Los Angeles Times
Thursday, March 31
Phil Ochs: There But for Fortune
Directed by Kenneth Bowser
First Run Features | Documentary | USA | 2010
Over the course of a meteoric music career that spanned two turbulent decades, Phil Ochs sought the bright lights of fame and social justice in equal measure, a contradiction that eventually tore him apart.
From youthful idealism to rage to pessimism, the arc of Ochs' life paralleled that of the times, and the anger, satire and righteous indignation that drove his music also drove him to dark despair. In this brilliantly constructed film, interview and performance footage of Ochs is illuminated by the ruminations of Joan Baez, Tom Hayden, Pete Seeger, Sean Penn, Peter Yarrow, Christopher Hitchens and others.
"A compassionate but not uncritical portrait of an artist whose creativity and vulnerability were inseparable from the political distemper of his era."
—The Globe and Mail
OVID EXCLUSIVE
---
Winter Soldier
Directed by the Winterfilm Collective
Milestone Films | Documentary | USA | 1972
In February 1971, one month after the revelations of the My Lai massacre, an astonishing public inquiry into war crimes committed by American forces in Vietnam was held at a Howard Johnson motel in Detroit. The Vietnam Veterans Against the War organized this event called the Winter Soldier Investigation. More than 125 veterans spoke of atrocities they had witnessed and committed.
Though the event was attended by press and television news crews, almost nothing was reported to the American public. Yet, this unprecedented forum marked a turning point in the anti-war movement. It was a pivotal moment in the lives of young vets from around the country who participated. Their courage in testifying, their desire to prevent further atrocities and to regain their own humanity, provide a dramatic intensity that makes seeing Winter Soldier an unforgettable experience.
"A live hand grenade brought home from a distant battlefield." —The New York Times
OVID EXCLUSIVE
---
Kent State: The Day the War Came Home
Directed by Chris Triffo
Music Box Films | Documentary | USA | 2000
The definitive story of the Kent State shootings is told here for the first time. The haunting photograph of Mary Vecchio poised in anguish over the body of a slain student. The fervor of the wounded student activist still consumed by the need for justice all these years later. The former Guardsman living with a badge of shame few could imagine.
Complete list of films premiering on OVID this month (in alphabetical order):
A Town Called Panic, Stéphane Aubier and Vincent Patar (2009)
Adama, Simon Rouby (2020)
The Adventures of Price Achmed, Lotte Reiniger (1926)
Aya of Yop City, Marguerite Abouet and Clément Oubrerie (2013)
Becoming Traviata, Philippe Béziat (2012)
Chinese Portrait, Wang Xiaoshuai (2018)
El Mar La Mar, Joshua Bonnetta and J.P. Sniadecki (2017)
The Girl Without Hands, Sébastian Laudenbach (2016)
Into the Night, Helen Whitney (2021)
Jealousy, Philippe Garrel (2013)
Josep, Aurel (2020)
Kékszakállú, Gastón Solnicki (2016)
Kent State: The Day the War Came Home, Chris Triffo (2000)
Le Chant de Styrene, Alain Resnais (1958)
Les Enfants Terrible, Ahmet Necdet Çupur (2021)
Linefork, Jeff Silva and Vic Rawlings (2016)
Lourdes, Thierry Demaizière and Alban Teurlai (2021)
Maborosi, Hirokazu Koreeda (1995)
The Modern Jungle, Charles Fairbanks and Saul Kak (2016)
On the Way to School, Pascal Plisson (2013)
Phil Ochs: There But for Fortune, Kenneth Bowser (2010)
The Rabbi's Cat, Joann Sfar and Antoine Delesvaux (2011)
Rocco and His Brothers, Luchino Visconti (1960)
The Salt of Tears, Philippe Garrel (2020)
Step Up To The Plate, Paul Lacoste (2012)
Suburban Birds, Qiu Sheng (2018)
Tales of the Night, Michel Ocelot (2011)
This Magnificent Cake! Marc James Roels and Emma De Swaef (2018)
The Wandering Soap Opera, Raúl Ruiz and Valeria Sarmiento (2017)
Winter Soldier, The Winterfilm Collective (1972)
Wrinkles, Ignacio Ferreras (2011)