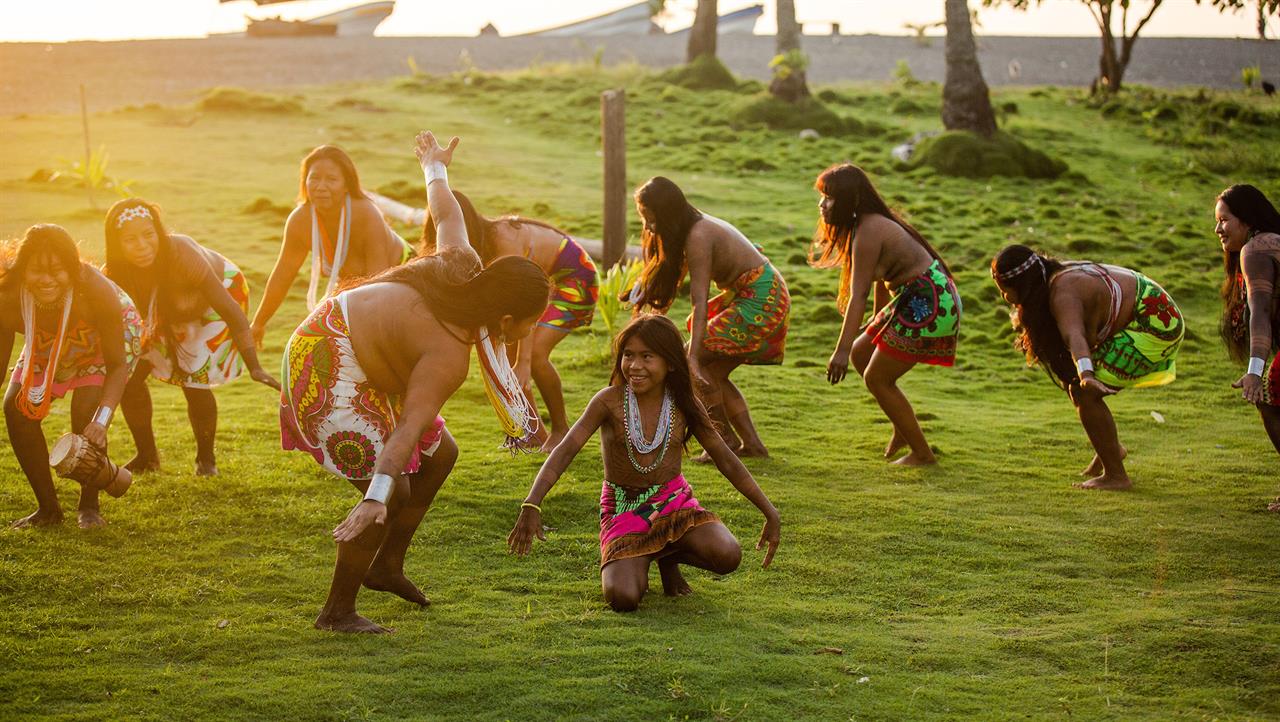 OVID's April Releases: Three new films for Earth Day, Man Ray and Picasso, two by Feng Xiaogang, a classic French noir, and much more!
OVID.tv is proud to announce its April slate of 25 streaming releases, including 20 exclusively streaming on OVID.

OVID's April lineup kicks off with two more classic discoveries from France. Just in time for April Fool's Day, the 1939 comedy Fric-Frac (French for "breaking and entering") stars French cinema legend Arletty. Coming to OVID on the same day is the Hitchock-inspired The Scheming Women, a 1954 noir starring Jeanne Moreau as the unfaithful wife.
OVID in April also includes three exclusive SVOD premieres celebrating the lives (and loves) of some of your favorite artists. Artists & Love is a nine-part series exploring the intersection of career and romantic relationships between artists like Georgia O'Keefe, Gustav Klimt, and Frida Kahlo. On the French Riviera with Man Ray and Picasso recounts the end of a great artistic era over a summer in 1937. Finally, Kentridge and Dumas in Conversation is a rare opportunity to hear two of South Africa's most celebrated contemporary artists speak frankly about their work, challenges, and inspirations.
Later in the month, OVID invites you to discover two works by Feng Xiaogang, known as "China's Spielberg." After coming to early prominence with his comedies, Feng made the touching melodrama Only Cloud Knows and the controversial wartime epic Youth. Both come to OVID in April!
Details on all films coming to OVID in April are below.
(Image from Daniel Byer's Aguilucho: Dance of the Harpy Eagle, premiering on OVID on April 21st)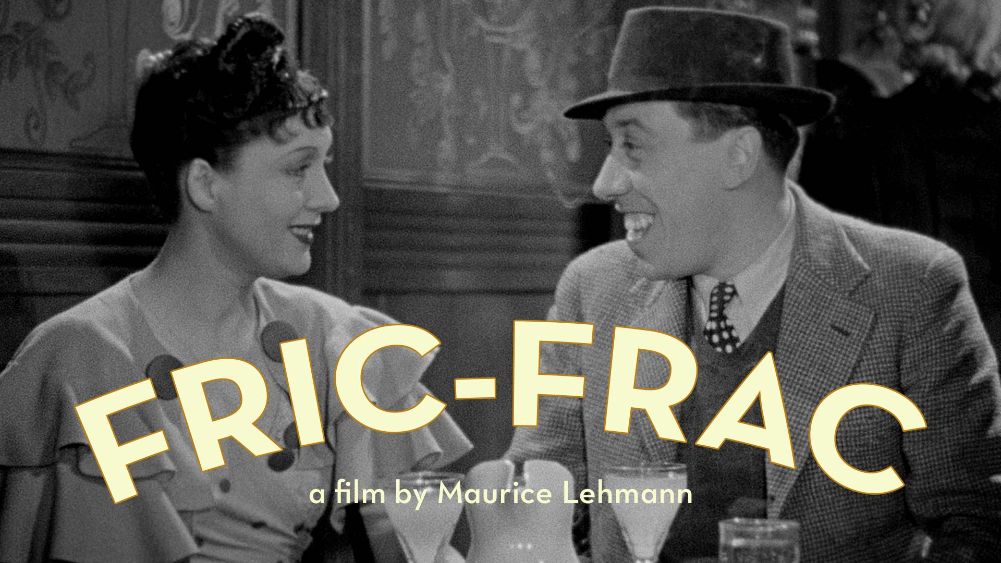 Friday, April 1
Fric-Frac
Directed by Maurice Lehmann
Starring Arletty
Icarus Films | Feature | France | 1939
Employed by the jeweler Mercandieu, Marcel meets two lovable but unsavory characters at a sports event—Jo and Loulou. Although engaged to his boss's daughter, Renée, Marcel quickly falls for Loulou. However, Loulou is looking for money to spring "her man" from prison and sees Marcel as the ideal fall guy to help rob his employer's shop. Recently restored in HD, this is one of the great French comedies of the 1930s.
"Its enduring appeal is almost entirely down to its iconic threesome, who spar off each other as enthusiastically as prize-fighters tanked up on gin and steroids." —FrenchFilms.org
OVID EXCLUSIVE – SVOD PREMIERE
---

The Scheming Women (L'Integrants)
Directed by Henri Decoin
Starring Raymond Rouleau and Jeanne Moreau
Icarus Films | Feature | France | 1954
Paul Remy, a famous theatre manager, is accused by Andrieux, his secretary-general, of having pushed his associate, Bazine, off a catwalk over the stage. Following the advice of his wife Mona, he hides out in a mental hospital. But Andrieux seduces Mona, who is tired of living in her husband's shadow and wants to have her husband committed for good. Marie, a typist in love with Remy, tries to thwart Andrieux's plans.
OVID EXCLUSIVE – SVOD PREMIERE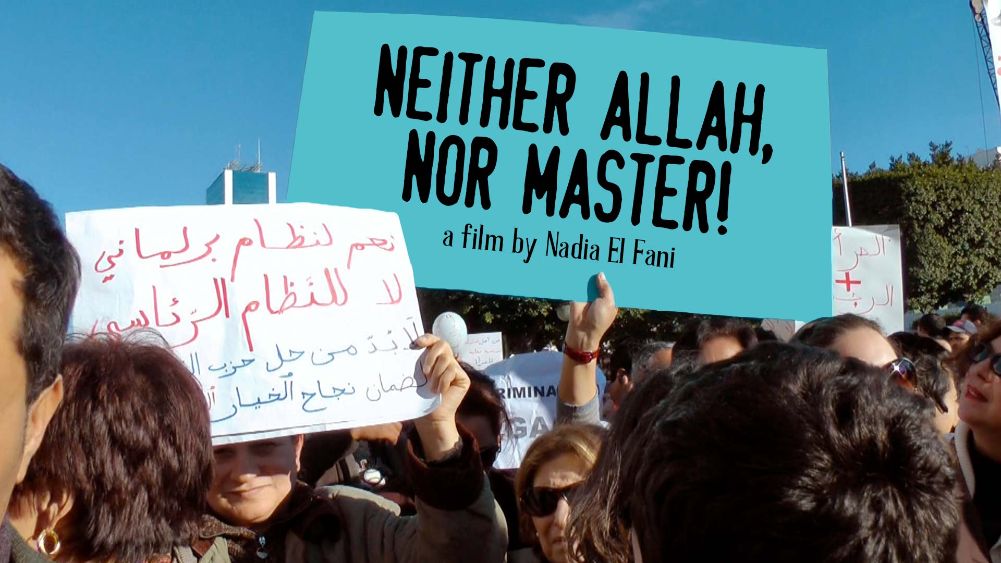 Tuesday, April 5
Neither Allah, Nor Master!
Directed by Nadia El Fani
Icarus Films | Documentary | France and Tunisia | 2011
Winner of the International Secular Prize, Tunisian-Franco filmmaker Nadia El Fani, an avowed atheist, takes a personal approach to this cinematic exploration of secularism in the Muslim country of Tunisia before and after the deposition of Ben Ali.
The film, which was made by at the height of the 2010-2011 revolutions in North Africa, has proven so controversial that it has made the director a target of extremist death threats.
When the Tunisian people toppled dictator Ben Ali, they sparked an unprecedented era freedom and optimism and launched the Arab Spring in country after country. El Fani argues, however, that a resurgent Islamism threatens these gains.
"Fascinating! Useful for understanding the Arab Spring." –Le Monde
OVID EXCLUSIVE – SVOD PREMIERE
---

The Virgin, The Copts and Me
Directed by Namir Abel Messeeh
Icarus Films | Documentary | France | 2011
A non-believer born in Egypt and raised in France by his Copt parents, filmmaker Namir Abdel Messeeh has a complicated relationship with his ethnoreligious heritage. The Virgin, The Copts and Me is playful and warm personal account of his attempt to better understand his roots while making his first feature film.
After watching a video said to depict an appearance of the Virgin Mary in the region of his birthplace, Abdel Messeeh decides to head to Egypt to explore the claims of Marian apparitions that have proliferated in the country since the famous apparitions in Zeitoun in the late 1960s. He secures a producer, as well as his mother Siham's blessing-under the condition that he not record her family. Arriving in Cairo without a plan, Abdel Messeeh finds that his investigation will be more difficult than anticipated.
"A disarmingly honest, thoroughly winning personal portrait of family and heritage." —Variety
OVID EXCLUSIVE – SVOD PREMIERE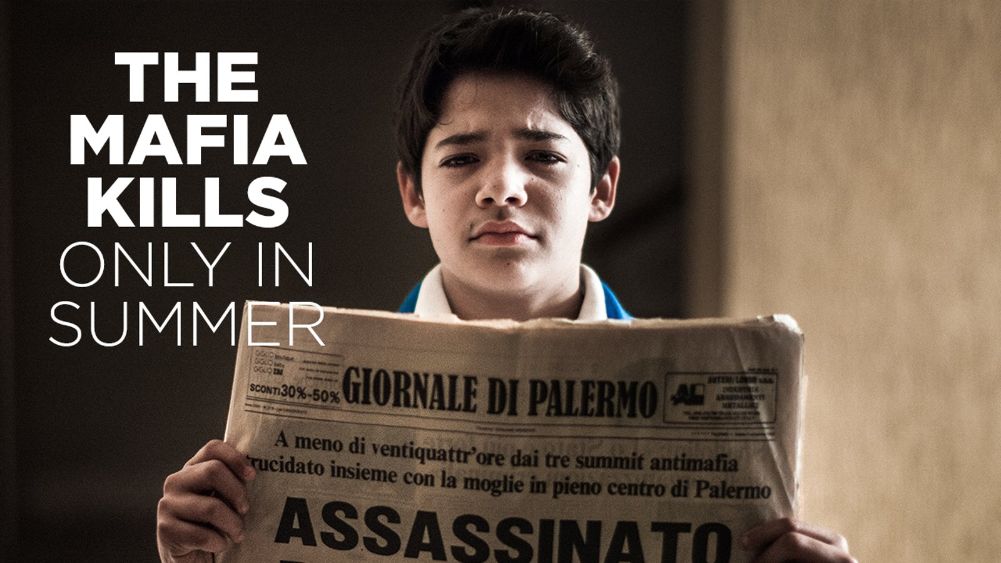 Wednesday, April 6
The Mafia Kills Only in Summer
Directed by Pierfrancesco Diliberto
Distrib Films | Feature | Italy | 2017
Pierfrancesco Diliberto (a renowned TV host and political comedian, better known as Pif) wrote, directed, and stars in this subversive, irreverent feature debut about Arturo, a young boy obsessed with the Mafia's casual presence in his city of Palermo.
Dilberto uses Arturo's unrequited love story as the vehicle to narrate the most tragic events in Italy's recent history, starting with the Cosa Nostra's criminal actions in Sicily in the '70s, which soon spread through the country (encompassing the barbaric murder of judges Falcone and Borsellino, an event that Pif handles with astounding boldness). The Mafia Kills Only in Summer spans 20 years of a life filled with passion and laughter and is a brave and intelligent dark comedy with a powerful message.
"Impressive. Engrossing, irreverent and charming." —The Hollywood Reporter
---
A Violent Life
Directed by Thierry de Peretti
Starring Jean Michelangeli and Marie-Pierre Nouveau
Distrib Films | Feature | France | 2017
A Violent Life focuses on the violent nationalist struggles that plagued director Thierry de Peretti's native land Corsica in the 1990s. Stéphane (Jean Michelangeli) moves to Paris to flee his past. The death of a former comrade brings back memories of his transformation from a middle-class youth with conventional aspirations to a radicalized activist with dangerous ties. Stéphane returns to Corsica for his friend's funeral, knowing that this trip could cost him his life.
Set in the unique social and cultural climate of Corsica, and in the tradition of Gomorra and The Godfather, A Violent Life is a chilling portrait of a young man's violent rise and fall.
"A complex, intense and physical tale of crime and punishment." —Variety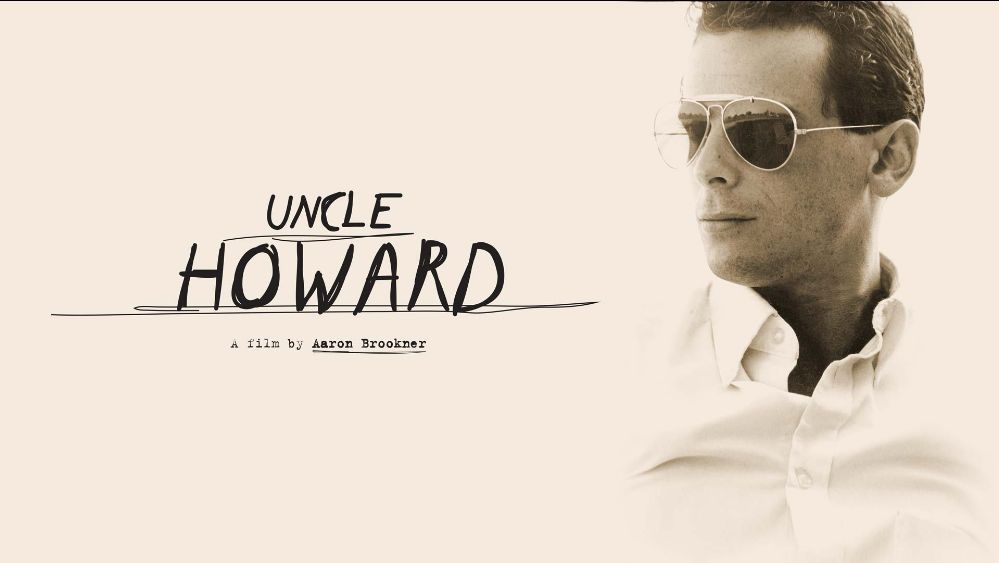 Thursday, April 7
Uncle Howard
Directed by Aaron Brookner
Twin Seas Media | Documentary | USA | 2016
New York filmmaker Howard Brookner died of AIDS in 1989, while making his breakthrough Hollywood movie. His body of work, which captured the late 70s and early 80s cultural revolution, was buried in William S. Burroughs' bunker for 30 years. Now in a personal journey, his nephew Aaron unearths Howard's filmmaking legacy and the memory of everything he was.
Featuring long-lost footage and archival photos of William Burroughs, Patti Smith, John Giorno, Allen Ginsberg, Brion Gysin, Paula Court, Terry Southern, Andy Warhol, Spike Lee, John Waters, Francis Bacon, Matt Dillon, Madonna, and more, Uncle Howard reveals a portrait of the tumultuous and mysterious life, struggles, and untimely death of Howard Brookner.
"Brookner's lovely documentary starts out as one thing and then becomes several others." —The Irish Times
OVID EXCLUSIVE
Friday, April 8
Perfumes
Directed by Grégory Magne
Starring Emanuelle Devos and Grégory Montel
Distrib Films | Feature | France | 2021
Anne Walberg is a wildly successful master of perfumes. She has an incredible gift for creating fragrances, but is temperamental and a perfectionist. Guillaume, her new chauffeur, desperately needs the job to maintain custody of his daughter. He is the only person in Anne's life who pushes back on her unreasonable demands, and she cautiously begins to let the rumpled chauffer into her life. This nuanced and delightful dramedy stars Emmanuelle Devos (Read My Lips) and Grégory Montel (Call My Agent) as two people who just might need each other more than they realize.
"Elegantly directed and perceptively written". —Variety
OVID EXCLUSIVE
---
Viva la Liberta
Directed by Roberto Ando
Starring Toni Servillo
Distrib Films | Feature | Italy | 2013
In this elegant and chilling story about world politics, the great Toni Servillo defies expectations playing two roles, imbuing each character with brilliant nuance and astonishing attention to detail. In the first, he personifies political failure in the role of the disgraced ideologue and party leader, Enrico Oliveri. In the second, he embodies the shrewd genius of a madman as Oliveri's unhinged twin brother who seizes control of the nation amidst the void of his brother's disappearance.
"An ingenious blend of high drama and surprising whimsy." —Seattle Times
OVID EXCLUSIVE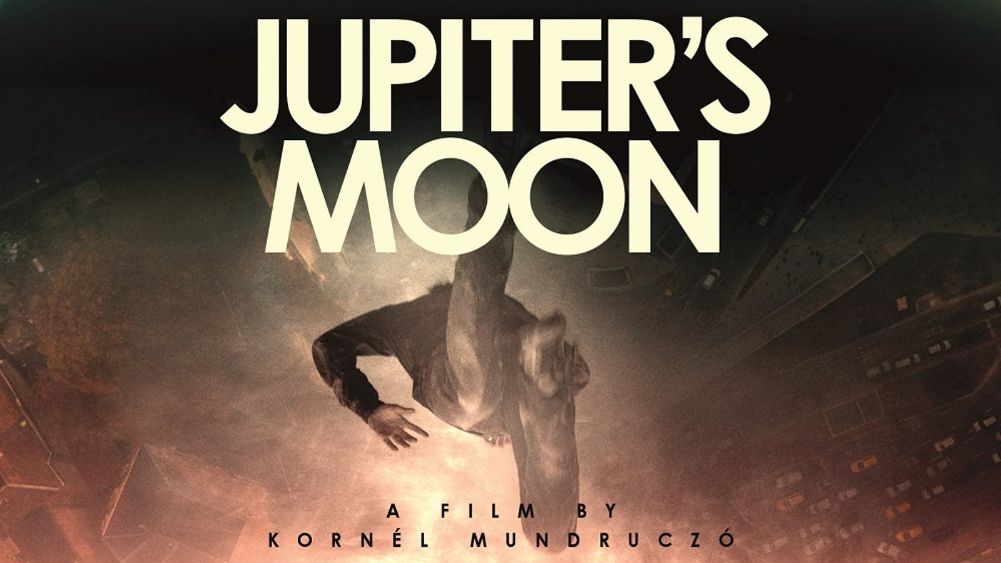 Wednesday, April 13
Jupiter's Moon
Directed by Kornél Mundruczó
Starring Zsombor Jéger and Merab Ninidze
Distrib Films | Feature | Hungary | 2017
The director of the critically acclaimed White God employs his uniquely talented eye to create this riveting Palme d'Or nominated supernatural thriller. Jupiter's Moon is a true spectacle that rivals any Hollywood production to tell a timely European story. Aryan, a young Syrian refugee, (Zsombor Jéger) is shot while illegally trying to cross the Hungarian border. While treating his wounds, a doctor (Merab Ninidze) at the refugee camp discovers that Aryan has gained an extraordinary talent – he can levitate at will.
The corrupt doctor sees an opportunity and offers to smuggle Aryan out of the camp if, in return, he helps him make some money by using his new miraculous gift. With Jupiter's Moon, Mundruczó marks himself as one his generation's most visionary directors by tackling eternally mythic themes and contemporary political issues with visually mind-bending aplomb.
"Sometimes stunning, often beguiling and always visually inventive." —Variety
Thursday, April 14
Dziga and His Brothers
Directed by Evgeny Tsymbal
Milestone Films | Documentary | USA | 2002
The fascinating and tumultuous lives of Mikhail, Boris and Denis Kaufman (better known as Dziga Vertov) are the focus of this powerful documentary. Using rare archival footage from Russian film archives and private collections, the brothers' lives and artistic development are traced from Bialystok to Moscow, Paris, and the Hollywood hills.
---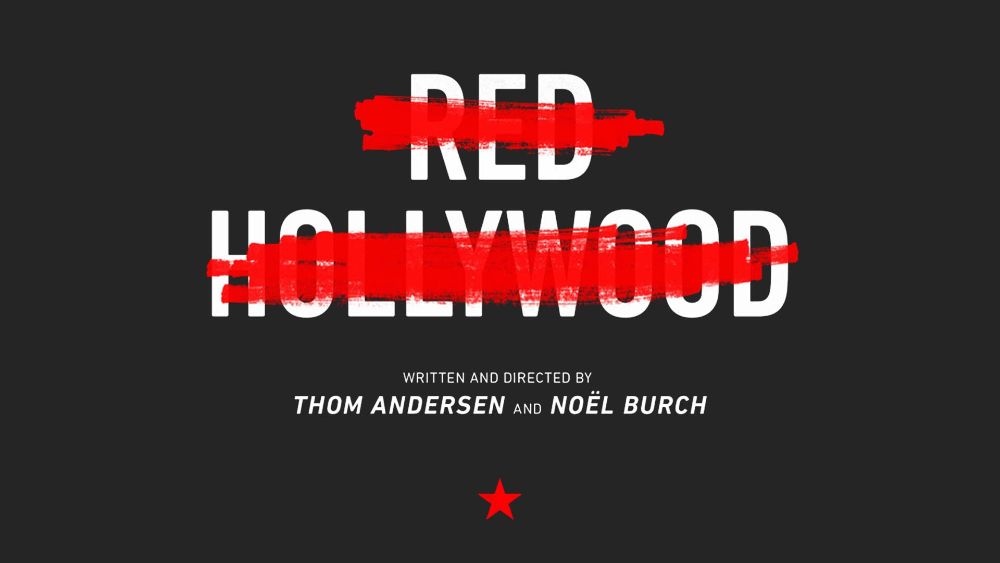 Red Hollywood
Directed by Thom Andersen and Noel Burch
Cinema Guild | Documentary | USA | 2017
A fascinating documentary by Thom Andersen (director of Los Angeles Plays Itself) and Noel Burch (author of To The Distant Observer), Red Hollywood re-examines the films made by the victims of the Hollywood Blacklist and offers a radically different perspective on a key period in the history of American cinema.
Billy Wilder once famously quipped: "Of the ten, two had talent, and the rest were just unfriendly." The Hollywood Ten were martyrs, went the thinking in tinsel town, but their work was largely inconsequential. In this revelatory film essay, Andersen and Burch set out to refute that notion. Drawing on extensive research, with clips from more than 50 films, and featuring interviews with former blacklisted artists, they reveal the progressive ideas present in the films; and illustrate how, unlike most other motion pictures of the time, these films bravely tackled issues such as war, race relations, class solidarity, women's labor and the studio system itself.
"Fascinating. Generously packed with film clips and interviews. An intellectual tour through some of American cinema's most politically idealistic moments and some of its most pessimistic." —The New York Times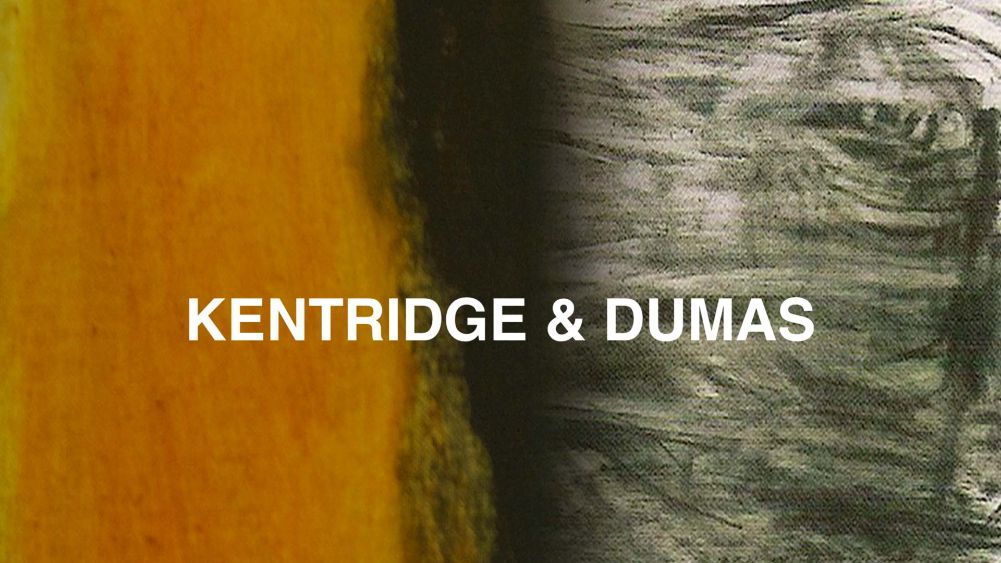 Friday, April 15
Kentridge and Dumas in Conversation
Directed by Catherine Meyburgh
Icarus Films | Documentary | South Africa | 2009
William Kentridge and Marlene Dumas are two of the most celebrated names in international contemporary art. In Kentridge and Dumas in Conversation, the two South African artists speak frankly about their work, their studio practice, their inspirations, and the challenges of success. The film shows the two engaged in intense discussion about drawing, painting and filmmaking, and includes footage of the artists in their studios and of their works.
OVID EXCLUSIVE – SVOD PREMIERE
---
On the French Riviera with Man Ray and Picasso
Directed by Francois Levy-Kuentz
Icarus Films | Documentary | France | 2021
Discover the summer of 1937, in Mougins. This film recounts the end of a great artistic era over one particular summer. Photography, painting, poetry, and cinema were all mixed in the carefree spirit and friendship… But very quickly the war arrived, and everything changed, the world was upended and so was art; the film tells of this epiphany, this ephemeral moment that probably only existed precisely because everyone felt the end of this era was coming.
OVID EXCLUSIVE – SVOD PREMIERE
---
Nine Episodes!
Artists & Love
Directed by Delphine Deloget
Icarus Films | Documentary Series | France | 2019
This documentary series examines romantic relationships (and their power dynamics) in the art world, and the tumultuous histories of the lives of artists and their lovers, muses and partners. With Gustav Klimt, Frida Kahlo, Man Ray or Gerda Taro and Robert Capa.
OVID EXCLUSIVE – SVOD PREMIERE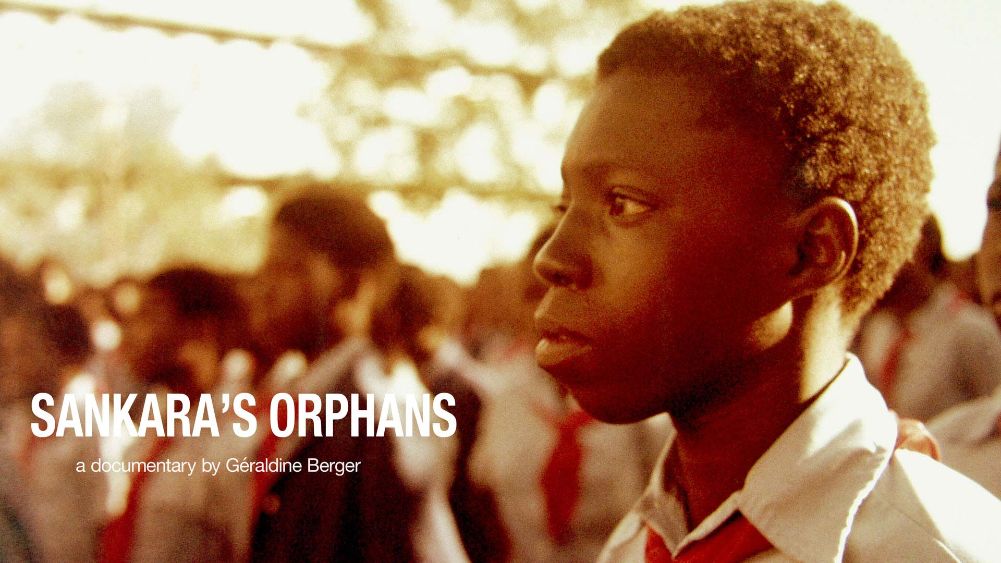 Wednesday, April 20
Sankara's Orphans
Directed by Géraldine Berger
Icarus Films | Documentary | Icarus Films | 2018
Thomas Sankara came to power in Burkina Faso in 1983, with the promise of a revolutionary government that would transform the West African country. To help build the revolution, he sent 600 children — many orphans from rural areas — to be educated in Cuba. But after Sankara's assassination, the children were stranded. The last would only return to Burkina Faso in 2005.
When they finally return home, it is to an underdeveloped country not interested in their skills. Nearly 30 years on, the group remains in touch, finding community in their shared experience.
"A moving film, overwhelming in truth, sincerity and fraternity." —TV5 Monde
OVID EXCLUSIVE – SVOD PREMIERE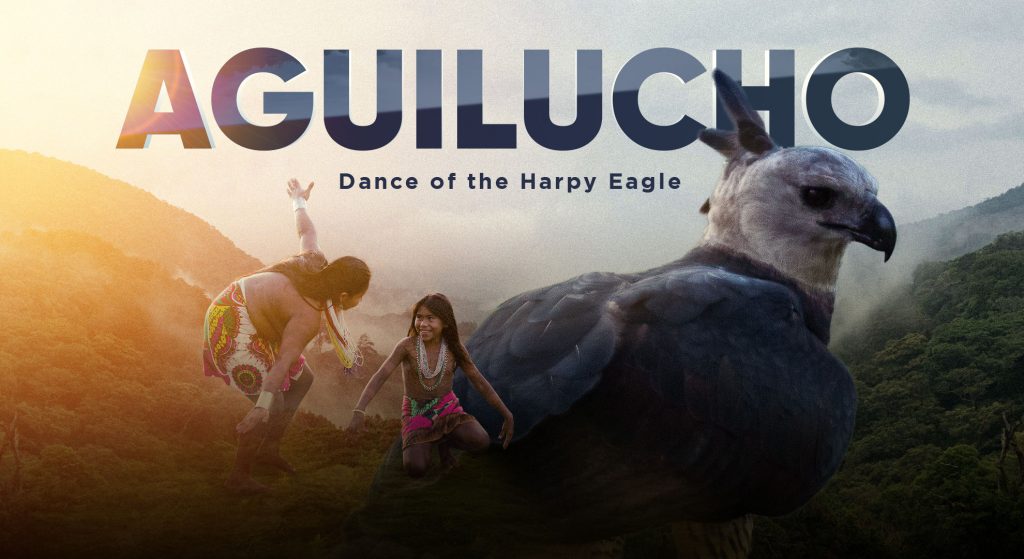 Earth Day, Thursday, April 21
Aguilucho: Dance of the Harpy Eagle
Directed by Daniel Byers
Twin Seas Media | Documentary | USA | 2021
In the remote Darién Gap rainforest, indigenous communities face the advance of loggers and cattle ranchers, an existential threat to their way of life and the ecosystem upon which they rely. When a rare Harpy Eagle nest is discovered near their community, the Emberá tribe of Playa Muerto find an unlikely ally. By protecting their lands and the Eagle's habitat, they can benefit from the ecotourism she attracts, and reconnect with their own traditional heritage.
OVID EXCLUSIVE
---
Inhabitants
Directed by Costa Boutsikaris and Anna Palmer
Passion River | Documentary | USA | 2021
For millennia Native Americans successfully stewarded and shaped their landscapes, but centuries of colonization have disrupted their ability to maintain their traditional land management practices. From deserts, coastlines, forests, mountains, and prairies, Native communities across the US are restoring their ancient relationships with the land. As the climate crisis escalates these time-tested practices of North America's original inhabitants are becoming increasingly essential in a rapidly changing world.
OVID EXCLUSIVE
---
The River Between Us
Directed by Carl Gierstorfer
First Hand Films | Documentary | Germany | 2022
The people of the Mashco Piro fled deep into the Peruvian Amazon to escape the cruelty of colonialist rubber companies. They cut all contact with the outside world and entered an isolation they haven't abandoned to this day. Carl Gierstorfer, the award-wininng German filmmaker and biologist looks back at those who want to break the contact with the isolated people.
OVID EXCLUSIVE – SVOD PREMIERE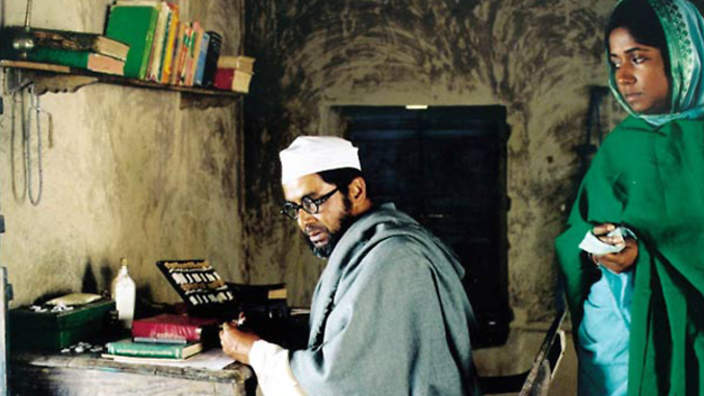 Friday, April 22
The Clay Bird
Directed by Tareque Masud
Starring Nurul Islam Bablu and Russell Farazi
Kino Lorber | Feature | Bangladesh | 2002
Set against a 1960's backdrop leading up to Bangladesh's independence from Pakistan, The Clay Bird tells the story of Anu, a boy sent away by his father to an Islamic school. Far from his family and the warmth of his region's Hindu festivities, Anu struggles to break out of his shell and adapt to the school's harsh monastic life. As the political divisions in the country intensify, an increasing split develops between the school's students, just as Anu's parents find themselves growing apart. Rather than be torn in half, Anu must decide which side he falls upon in this complex tale of tolerance, diversity, and the practice of Islam in a crises-ridden world.
"A beautifully simple portrait of a country in ferment and a family struggling to define its soul." —The Boston Globe
OVID EXCLUSIVE
---
Why Has Bodhi Dharma Left for the East?
Directed by Yong-Kyun Bae
Starring Yi Pan-Yong and Sin Won-Sop
Kino Lorber | Feature | USA | 1989
The first ever feature-length film from South Korea to gain theatrical distribution in the US, Why Has Bodhi Dharma Left for the East? has received acclaim from critics and audiences around the world for decades. A film of remarkable power and beauty, the story follows a trio of monks in a remote mountain monastery as they grapple with the mystery of enlightenment. The oldest among them, a storied Zen master, wishes to make the ceremony of his upcoming death into a lesson for his conflicted apprentice, while the youngest among them attempts to nurse a bird he hit with a stone back to full health. The title of the film is a Zen koan, or a paradox meant to aid meditation, that provokes the question of the distinction between leaving and arriving. Magnificent, quietly powerful and astonishingly rich in formal beauty, this film is not only a cinematic gem, but an evocative meditation on the cyclical nature of existence.
OVID EXCLUSIVE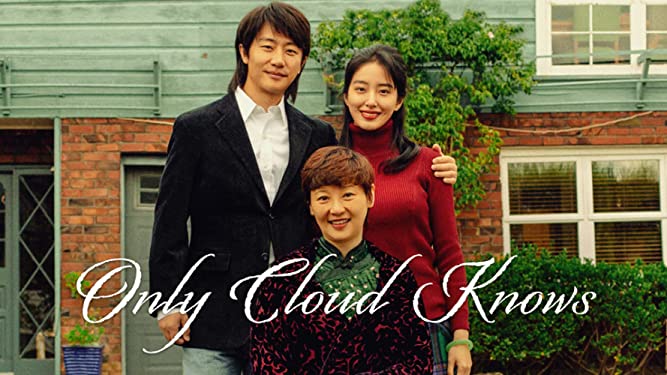 Wednesday, April 27
Only Cloud Knows
Directed by Feng Xiaogang
Starring Xuan Huang and Caiyu Yang
China Lion | Feature | China | 2019
A Chinese man who returns to New Zealand following the death of his wife and begins to discover that she harbored a number of secrets.
"What could have been rather mournful instead becomes a poignant celebration of life." —Screen International
---
Youth
Directed by Feng Xiaogang
Starring Xuan Huang, Miao Miao and Caiyu Yang
China Lion | Feature | China | 2017
The film chronicles the lives of a group of idealistic adolescents in a military art troupe in the People's Liberation Army during the Cultural Revolution. They experience love, lust, betrayal, and sufferings in the background of Mao-era songs and dances.
"Is perhaps the director's most melancholy and pessimistic film about Chinese society yet." —The Hollywood Reporter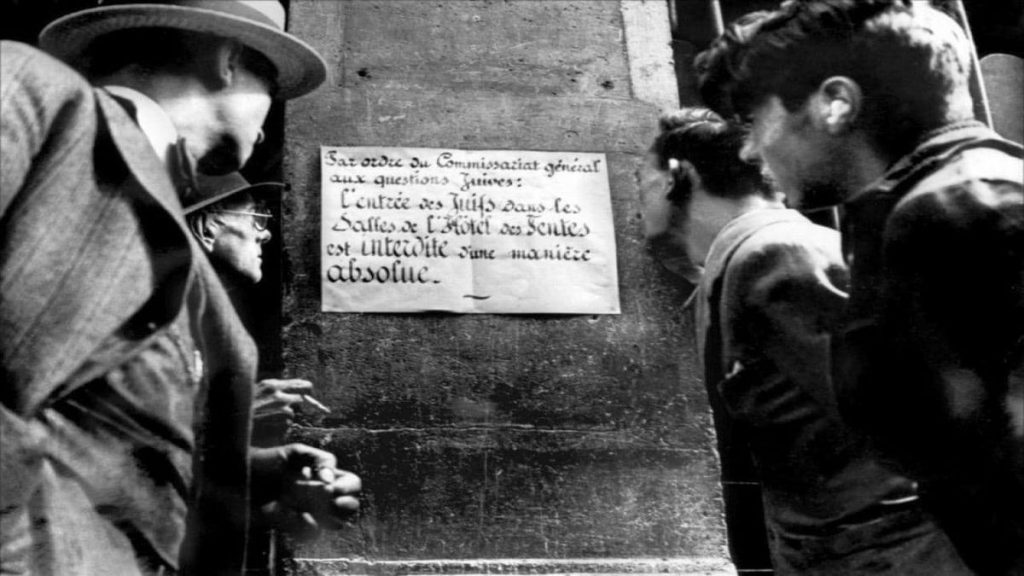 Friday, April 29
The Sorrow and the Pity
Directed by Marcel Ophuls
Milestone Films | Documentary | France | 1969
From 1940 to 1944, France's Vichy government collaborated with Nazi Germany. Marcel Ophuls mixes archival footage with 1969 interviews of a German officer and of collaborators and resistance fighters from Clermont-Ferrand. They comment on the nature, details and reasons for the collaboration, from anti-Semitism, xenophobia, and fear of Bolsheviks, to simple caution.
Part one, "The Collapse," includes an extended interview with Pierre Mendès-France, jailed for anti-Vichy action and later France's Prime Minister. At the heart of part two, "The Choice," is an interview with Christian de la Mazière, one of 7,000 French youth to fight on the eastern front wearing German uniforms.
"This is one of the most important — and gripping — documentaries on the Second World War and its aftermath." —The Times (UK)
OVID EXCLUSIVE
---
The Troubles We've Seen
Directed by Marcel Ophuls
Milestone Films | Documentary | France | 1994
One of the most important films of Marcel Ophuls' career has also been the least seen until now. Shot primarily in Sarajevo in 1993, during the siege of the former Yugoslavian city, The Troubles We've Seen is a exploration of the ethical challenges of war reporting, in which Ophuls examines attitudes toward war in the Western media, and in the societies they inform.
"Speaks so eloquently about war and how much news coverage can affect the conflicts, the cultures, and even history itself."— Film Journal International
Complete list of films premiering on OVID this month (in alphabetical order):
A Violent Life, Thierry de Peretti (2017)
Aguilucho: Dance of the Harpy Eagle, Daniel Byers (2021)
Artists & Love, Delphine Deloget (2019)
The Clay Bird, Tareque Masud (2002)
Dziga and His Brothers, Evgeny Tsymbal (2002)
Fric-Frac, Maurice Lehmann (1939)
Inhabitants, Costa Boutsikaris and Anna Palmer (2021)
Jupiter's Moon, Kornél Mundruczó (2017)
Kentridge & Dumas in Conversation, Catherine Meyburgh (2009)
The Mafia Kills Only in Summer, Pierfrancesco Diliberto (2017)
Neither Allah, Nor Master, Nadia El Fani (2019)
On the French Riviera with Man Ray and Picasso, Francois Levy-Kuentz (2021)
Only Cloud Knows, Feng Xiaogang (2016)
Perfumes, Grégory Magne (2021)
Red Hollywood, Thom Andersen and Noel Burch (2017)
The River Between Us, Carl Gierstorfer (2022)
Sankara's Orphans, Géraldine Berger (2018)
The Scheming Women (L'Integrants), Henri Decoin (1954)
The Sorrow and the Pity, Marcel Ophuls (1958)
The Troubles We've Seen, Marcel Ophuls (1994)
Uncle Howard, Aaron Brookner (2016)
The Virgin, The Copts and Me, Namir Abel Messeeh (2011)
Viva la Liberta, Roberto Ando (2013)
Why Has Bodhi-Dharma Left for the East?, Yong-Kyun Bae (1989)
Youth, Feng Xiaogang (2017)