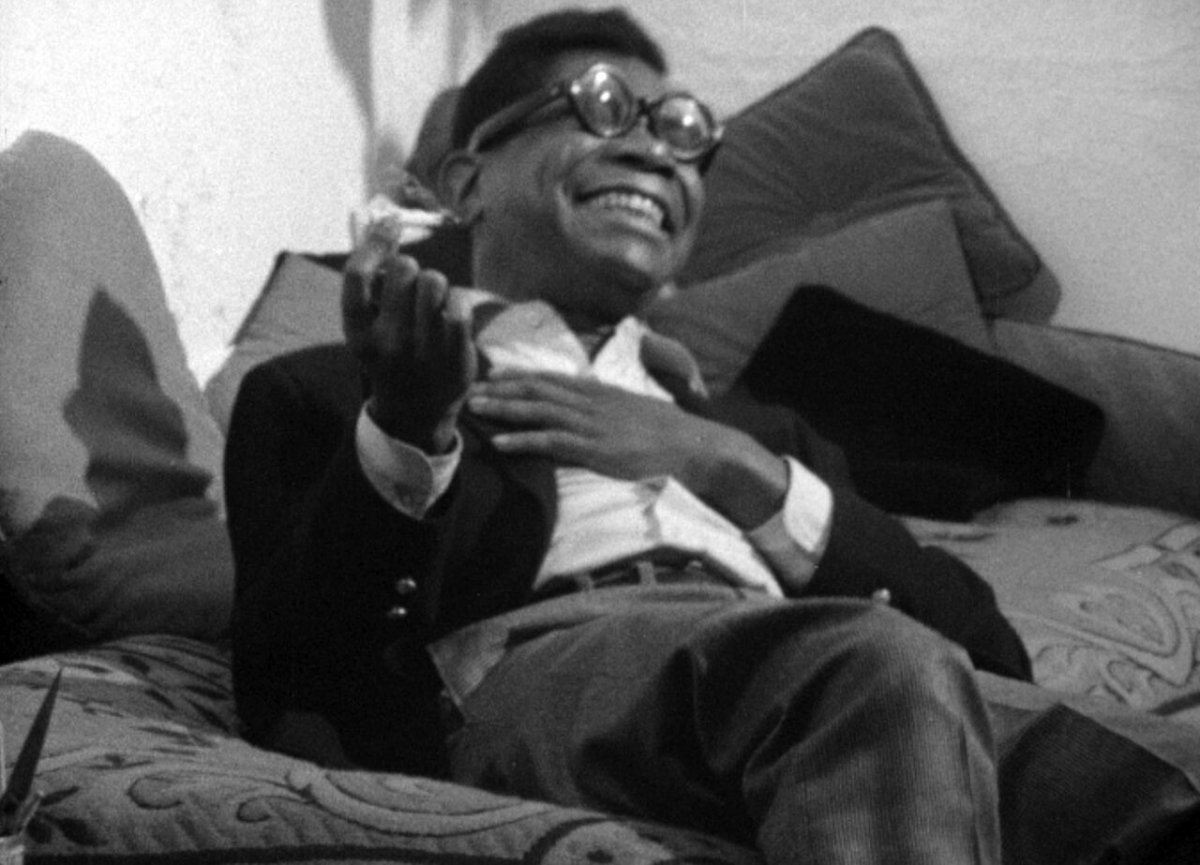 OVID's June Releases: Celebrating Pride, Michael Palin, Eric Idle and Terry Jones in "Do Not Adjust Your Set," Adrian Lyne's "Lolita," a miniseries from Japan's master of the macabre & much more!
OVID.tv is proud to announce its June slate of 31 streaming releases, including eight exclusively streaming on OVID.

June is Pride Month, and OVID is celebrating the LGBTQ experience with five new films, including Ira Sachs's tender indie Keep the Lights On, Shirley Clarke's groundbreaking Portrait of Jason, and Maria Luiza, the story of the first transgender woman in the Brazilian Armed Forces.

OVID in June also features Do Not Adjust Your Set. Envisioned as a children's program but embraced by adult audiences, this wild sketch show was written by and starred Michael Palin, Eric Idle and Terry Jones, and featured musical performances by the legendary Bonzo Dog Doo Dah Band. Like At Last the 1948 Show (also on OVID), this is essential viewing for Monty Python fans.

Also new this month is OVID's third installment of the Dance Camera West Film Festival, the unsettling miniseries Penance from Kiyoshi Kurosawa, Jean-Jacques Anaud's erotic adaptation The Lover, and Adrian Lyne's controversial 1997 take on Lolita. All this and more comes to OVID in June!
Details on all films coming to OVID in June are below.
(Image from Shirley Clarke's Portrait of Jason, premiering on OVID on June 24th)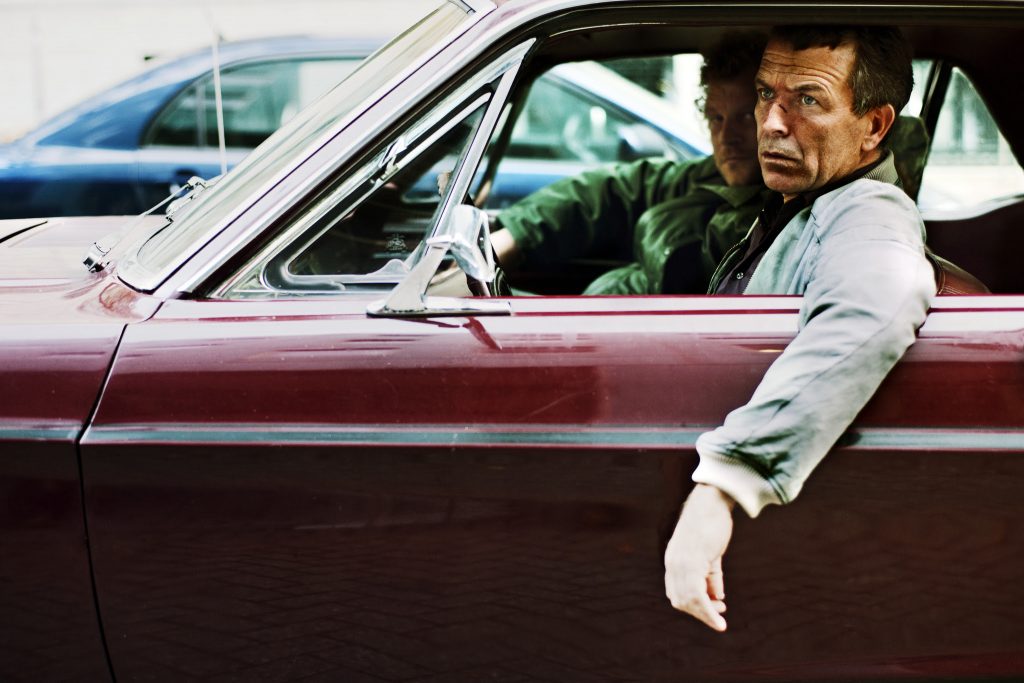 Wednesday, June 1
Black Out
Directed by Arne Toonen
Music Box Films | Feature | Netherlands | 2012

If Guy Ritchie made The Hangover in Amsterdam, it might look something like Black Out, an audacious crime thriller laced with colorful lowlifes, tough femmes fatales, corrupt cops, and outbursts of extreme violence.

"An energetic, twisted, colorful and wickedly violent ride." —Film School Rejects
Thursday, June 2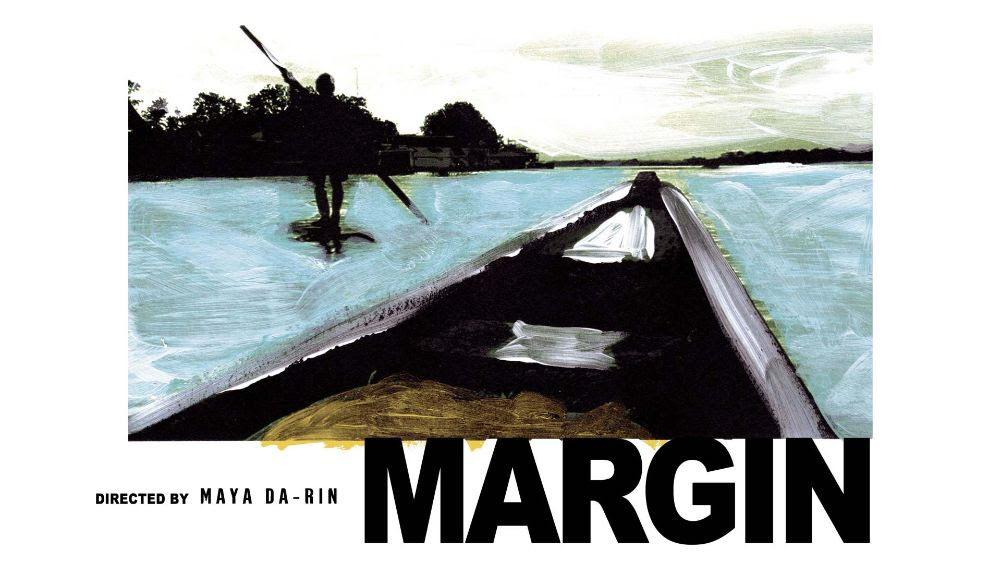 Margin
Directed by Maya Da-Rin
KimStim | Documentary | Brazil | 2007
Large boats navigate the Amazon River daily, transporting people, animals and goods. This film portrays one of these trips, starting at the border of Brazil and Colombia to the Peruvian city Iquitos. During two days and three nights, passengers of different nationalities share their impressions of a varied territory which is in constant transformation. Margin reveals the intertwining cultures present in this unique triple border region as time slowly goes by.
Lands
Directed by Maya Da-Rin
KimStim | Documentary | Brazil | 2009
On the triple frontier between Brazil, Colombia and Peru, the twin towns of LetТcia and Tabatinga form an urban island surrounded by the Amazon rain-forest. Following the ordinary events and the constant come and go of people along the border, Lands portrays the presence and the influence of the frontier on the lives of its inhabitants.
"A gorgeous work of art." —Variety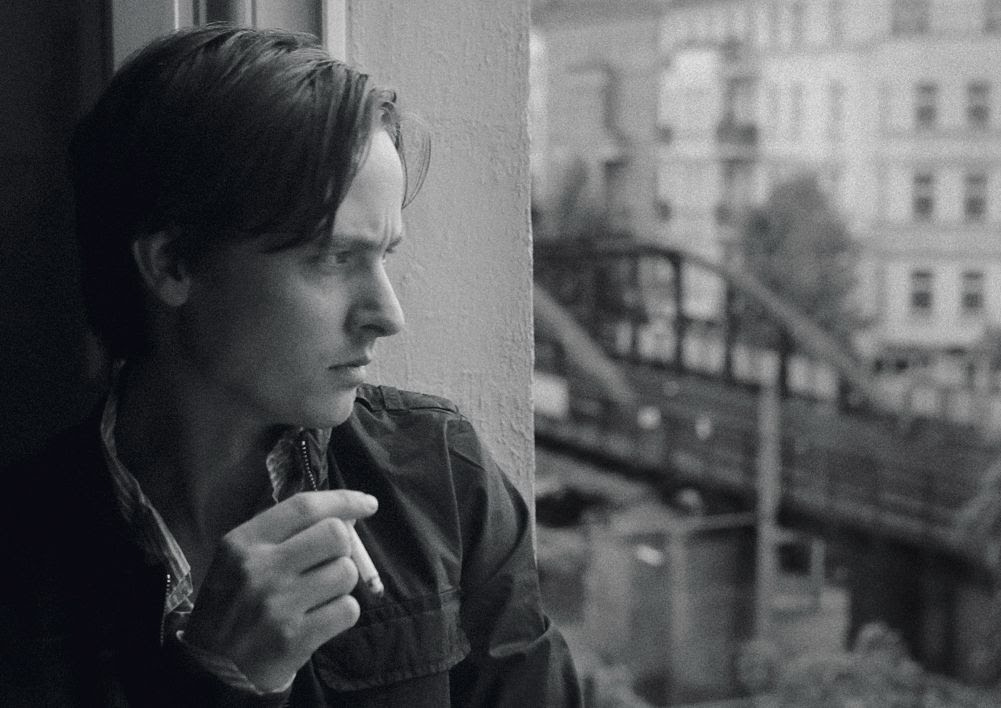 Friday, June 3
A Coffee in Berlin
Directed by Jan Ole Gerster
Music Box Films | Feature | Germany | 2012
Jan Ole Gerster's wry and vibrant feature debut, which swept the 2013 German Oscar Awards, paints a day in the life of Niko, a twenty-something college dropout going nowhere fast. Niko lives for the moment as he drifts through the streets of Berlin, curiously observing everyone around him and oblivious to his growing status as an outsider. Then on one fateful day, through a series of absurdly amusing encounters, everything changes. Shot in timeless black and white and enriched with a snappy jazz soundtrack, this slacker dramedy is a love letter to Berlin and the Generation Y experience.
"Tragic and funny." —The Stranger
---
Beloved Sisters
Directed by Dominik Graf
Music Box Films | Feature | Germany | 2014
Beloved Sisters depicts the unconventional romance between two aristocratic sisters and a rebellious poet who took the European literary world by storm in the late eighteenth century. As the German Enlightenment flourishes in Weimar, vibrant Caroline von Beulwitz (Hannah Herszsprung) finds herself in an unhappy marriage to provide for her mother and shy younger sister Charlotte von Lengefeld (Henriette Confurius). When both sisters fall for outspoken writer Friedrich Schiller (Florian Stetter), their desire ignites a journey of shared passion and creativity.
"It's a fascinating story." —Vogue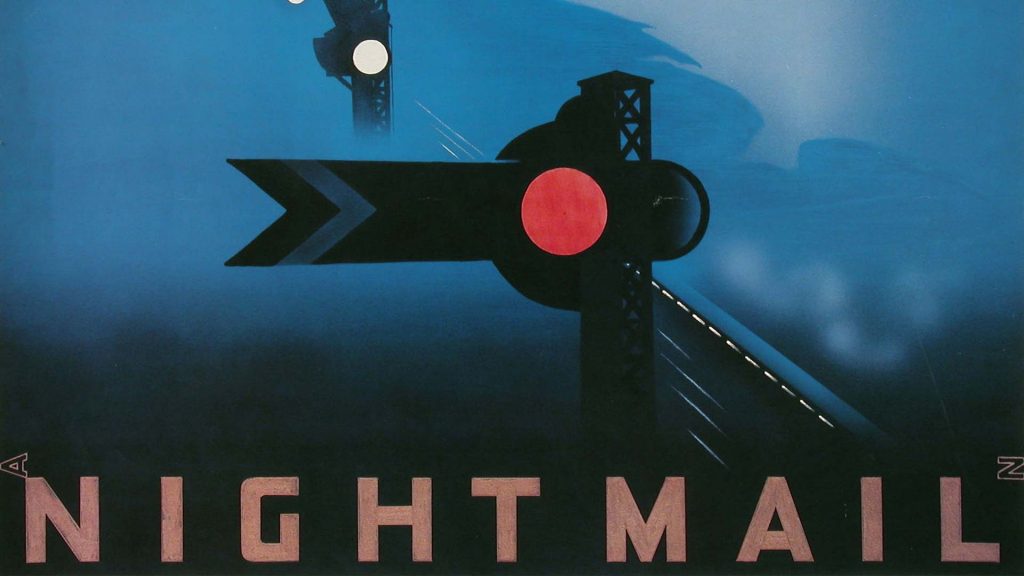 Tuesday, June 7
Night Mail
Directed by Harry Watt and Basil Charles Wright
BFI | Documentary | UK | 1936

The flagship of the GPO Film Unit's output and a cornerstone of British documentary. Harry Watt and Basil Wright's study of the down postal express stands as a beacon for John Grierson's original purpose for documentary: to make the working man the hero of the screen. A truly collaborative effort, a coming together of many great names and those immortal lines from W.H. Auden.

"A masterpiece of cinematic lyricism." —Empire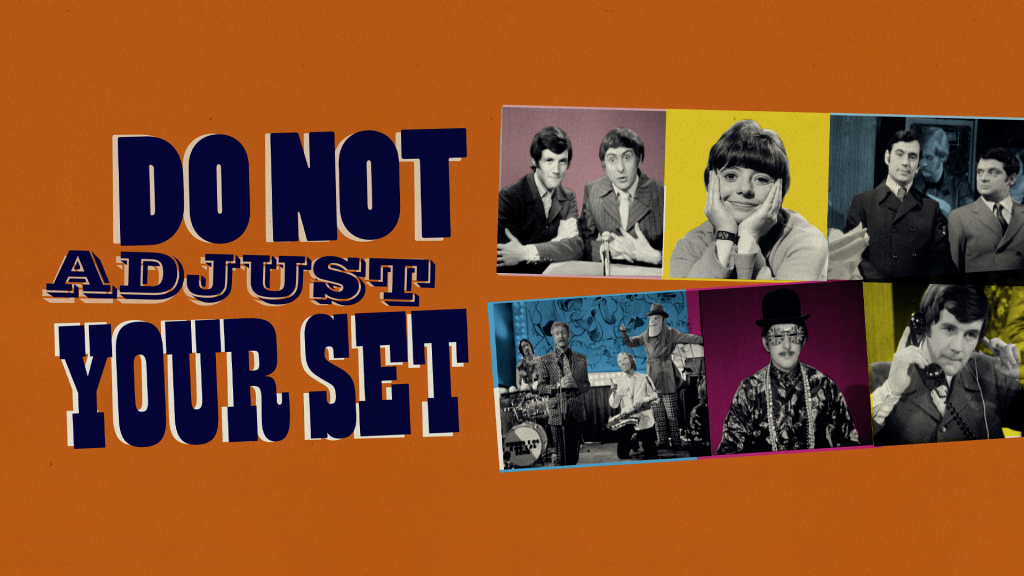 Wednesday, June 8
Do Not Adjust Your Set
BFI | 13 episodes | UK | 1967–69

Innovative and influential, and originally envisaged as children's show, Do Not Adjust Your Set was a madcap early-evening comedy sketch show that quickly acquired a cult following with Swinging Sixties adults, who rushed home from work to see it.

Written by and starring Michael Palin, Terry Jones, Eric Idle, with great performances and additional material by David Jason and Denise Coffey, it also provided an early showcase for the hilarious animations of Terry Gilliam, and the brilliantly bizarre musical antics of the legendary Bonzo Dog Doo Dah Band.

"The children of the late sixties didn't know how good they had it." —Vulture
Thursday, June 9
A Five Star Life
Directed by Maria Sole Tognazzi
Starring Margherita Buy
Music Box Films | Feature | Italy | 2013
The story of one woman's quest for personal and professional fulfillment set against some of the most stunning cities and opulent hotels of the world. Stylish and independent, Irene (Margherita Buy) is a single career woman in her forties with a job to die for. As a luxury hotel critic, she checks into the world's finest establishments incognito to assess their standards, meticulously judging every detail from the concierge's manners to the temperature of the food to the quality of the bedsheets. Her elegant, unattached lifestyle affords her the freedom to jet around the globe at a moment's notice to experience a world of luxury, but doesn't leave her with much of a personal life. After a chance meeting, she's compelled to reexamine her choices and charts her own path to happiness.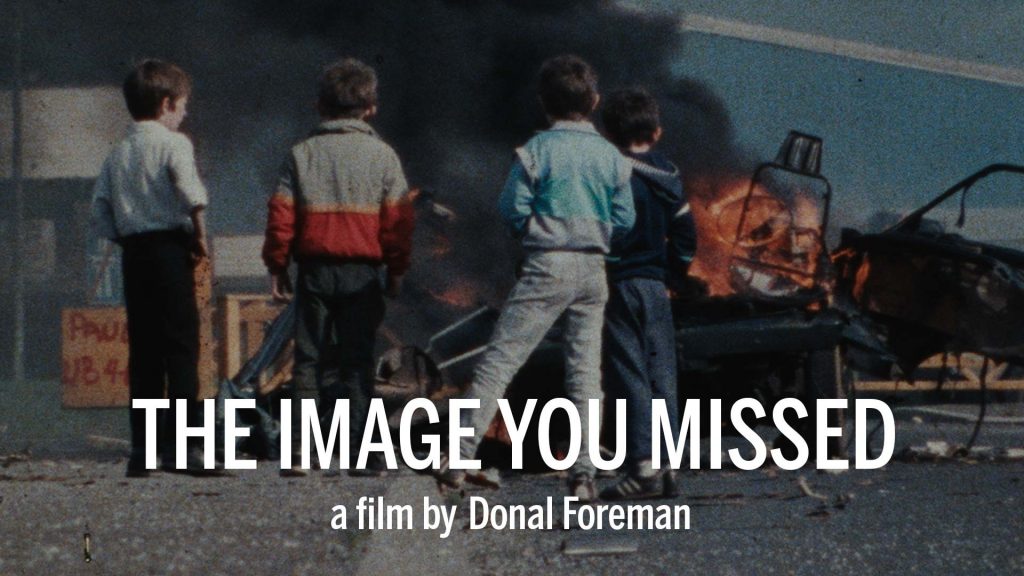 Friday, June 10
The Image You Missed
Directed by Donal Foreman
Cinema Guild | Documentary | Ireland | 2018
An Irish filmmaker grapples with the legacy of his estranged father, the late American documentarian Arthur MacCaig, through MacCaig's decades-spanning archive of the conflict in Northern Ireland.
Drawing on over 30 years of unique and never-seen-before imagery, The Image You Missed is a documentary essay film that weaves together a history of The Troubles with the story of a son's search for his father. In the process, the film creates a candid encounter between two filmmakers born into different political moments, revealing their contrasting experiences of Irish nationalism, the role of images in social struggle, and the competing claims of personal and political responsibility.
"A wonderful film from an intriguing, restless talent." —The Irish Times
OVID EXCLUSIVE
---
The Patriot Game
Directed by Arthur MacCaig
Icarus Films | Documentary | France | 1979
Rich in emotional images, often tender but more often terrifying, The Patriot Game tells the story of the long and bitter battle for Northern Ireland.
The film's introduction covers Ireland's history from British colonization to the territory's division in 1922, then details the events of the decade that began in 1968. Through powerful portraits of rebellion and eyewitness accounts of killings and such massacres as the infamous "Bloody Sunday," the film shows the IRA at work—much of it filmed clandestinely—as they argue their cause which, in this country and in most of the world, has gone unheard.
"Informative, vivid, and partisan. The footage of urban guerillas is extraordinary. I've seen a number of films on Northern Ireland, none have depicted the situation this graphically." —J. Hoberman, The Village Voice
OVID EXCLUSIVE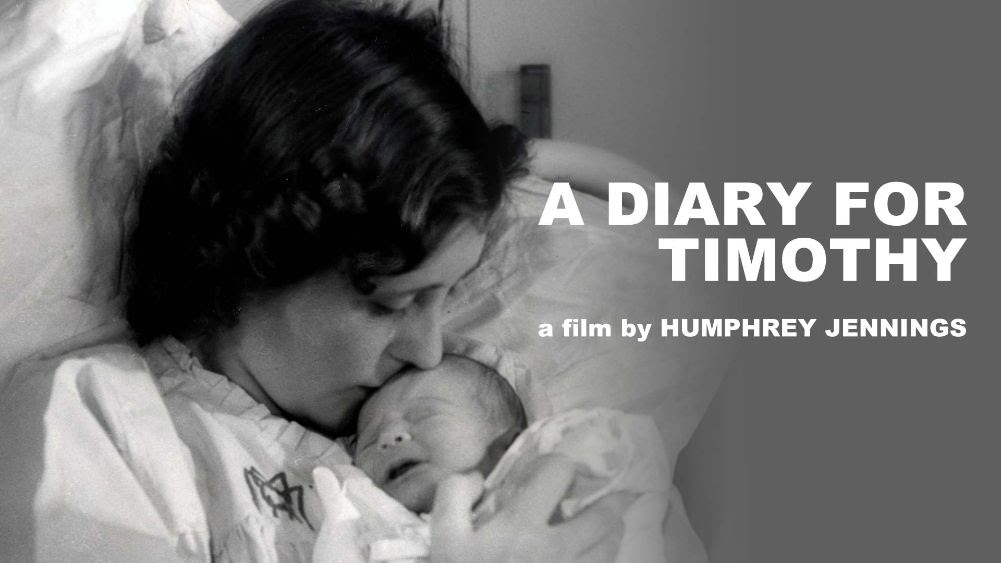 Tuesday, June 14
A Diary for Timothy
Directed by Humphrey Jennings
BFI | Documentary Short | UK | 1946
A diary for the first six months in the life of a baby born 3rd September 1944, illustrating events and daily life during this period of the war.
OVID EXCLUSIVE
---
Fires Were Started
Directed by Humphrey Jennings
BFI | Feature | UK | 1943
A dramatization of the work of the National Fire Service during the Blitz of the winter and spring of 1940 – 1941.
OVID EXCLUSIVE
---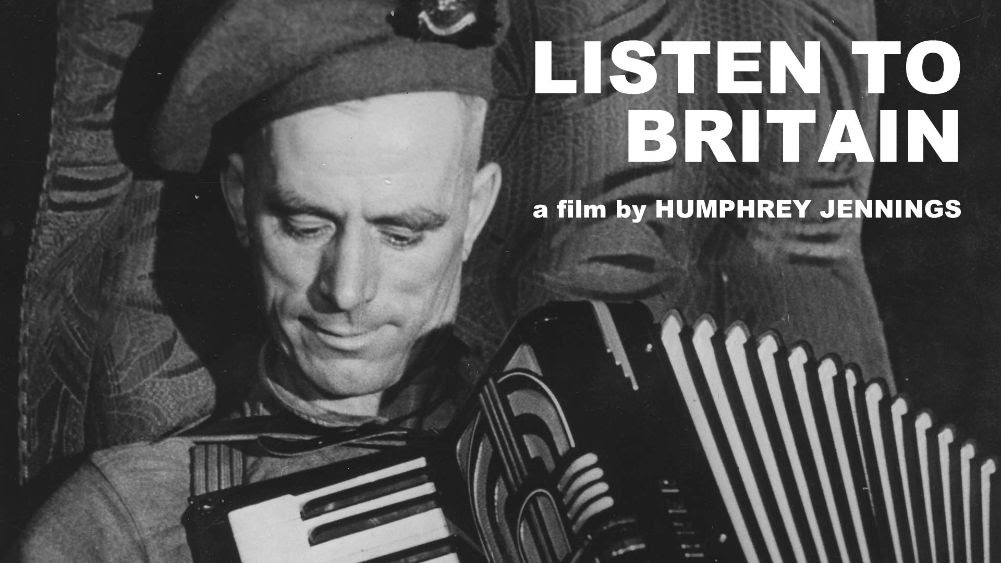 Listen to Britain
Directed by Humphrey Jennings
BFI | Documentary Short | UK | 1942
Documentary, public information film, morale booster; propaganda film—all descriptions that apply to Humphrey Jennings and Stewart McAllister's extraordinary war-time film. Using his customary combination of poetry and propaganda, Jennings constructs a collage of the various people and classes of Britain, at home and at work, at war and at peace. The result, while not overtly proselytizing, sounded a clear clarion call to internal and international audiences to fight and save Great Britain from the onslaught of war.
The film was nominated for the inaugural Academy Award for Documentary Feature in 1943.
---
London Can Take It!
Directed by Humphrey Jennings and Harry Watt
BFI | Documentary Short | UK | 1940
Humphrey Jennings and Harry Watt's famous film, produced at the GPO film unit, is an enduring example of British self-mythology and rousing evidence of the artistic potential of supposed propaganda. A hymn to the British capital city's resilience during the Blitz, structured as a day-in-the-life of stiff-upper-lipped Londoners, its poetic espousal of British fortitude ensured the film was widely exhibited internationally and utilized as a tool to help persuade America to join the Second World War.
OVID EXCLUSIVE
---
The First Days
Directed by Humphrey Jennings, Harry Watt and Pat Jackson
BFI | Documentary Short | UK | 1940
Sunday 3 September, 1939. The day begins peacefully with people going to church or to the country, but at 11:15am Neville Chamberlain broadcasts from 10 Downing Street the news that Britain has declared war on Germany. London prepares during the first days of World War II.
OVID EXCLUSIVE
---
The Silent Village
Directed by Humphrey Jennings
BFI | Documentary Short | UK | 1943
The villagers of Cwmgiedd, southwest Wales, are the stars of Humphrey Jennings' unforgettably inventive drama-doc. At Lidice, Czechoslovakia, a mining community's entire male population was executed by the Nazis in 1942. Jennings ingeniously retells the story as if happening in Cwmgiedd, whose inhabitants re-enact the tragic events.
The Silent Village makes unbearably palpable, for domestic viewers of the time, what is at stake for Britain in its defense against German invasion.
OVID EXCLUSIVE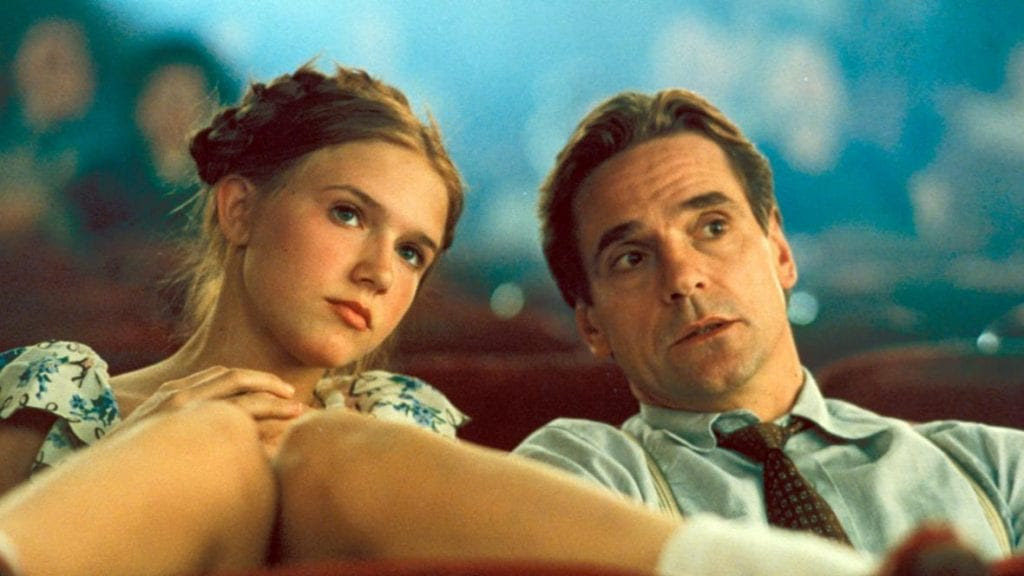 Thursday, June 16
Lolita
Directed by Adrian Lyne
Starring Melanie Griffith, Jeremy Irons and Dominique Swain
Under the Milky Way | Feature | France, USA | 1997
Humbert Humbert, a professor of French literature, travels to a small New England Town to take a teaching post, searching for lodging he visits the home of a single mother Charlotte and her 14 year old daughter Dolores (Lolita). Upon seeing Dolores Humbert is immediately smitten. Knowing his desire is forbidden though, he marries the clueless Charlotte in order to stay close to her daughter.
An iconic adaptation of the Vladimir Nabokov classic, starring Jeremy Irons and Dominique Swain, Lolita tells a disturbing tale of tortured and forbidden love.
"Lyne's update on this comic, bittersweet tale benefits mightily from a clever screenplay by Stephen Schiff and terrific performances by the movie's two leads." —Film Journal International
---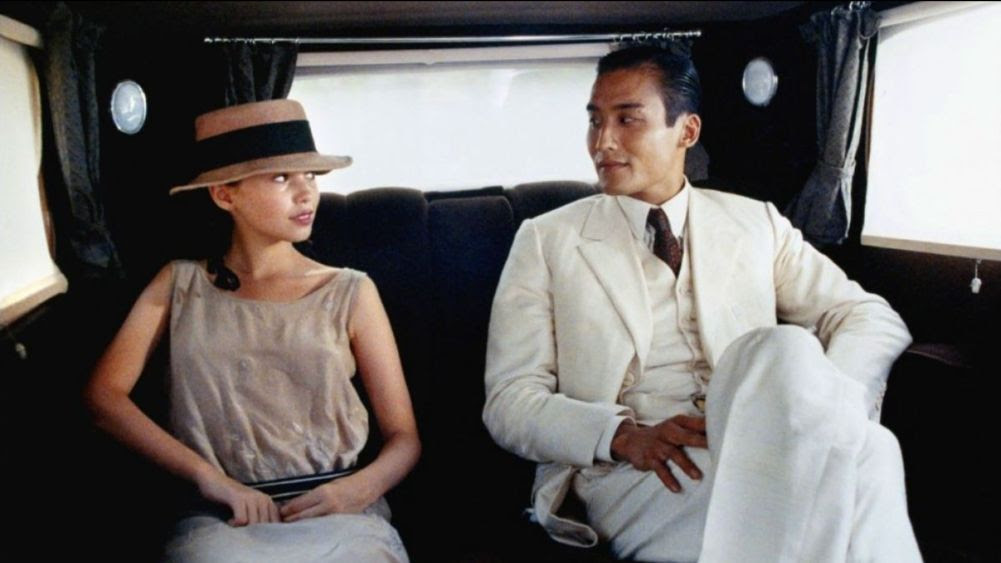 The Lover
Directed by Jean-Jacques Annaud
Starring Tony Ka Fai Leung and Jane March
Under the Milky Way | Feature | France | 1992
Set in 1920s colonial Indochina, a pretty, virginal French teenager (Jane March) meets a handsome Chinese playboy (Tony Leung Ka Fai) from a respectable family. Going against the conventions of their respective societies, the lustful pair begin a torrid affair in a seedy Saigon neighborhood. Their strong attraction towards one another is only intensified by the illicit nature of their rendezvous. Given such circumstances, can their relationship last? An erotic cult classic lauded and derided in equal measure.
"It's tough, clear-eyed, utterly unsentimental, produced lavishly but with such discipline that the exotic locale never gets in the way of the minutely detailed drama at the center." —The New York Times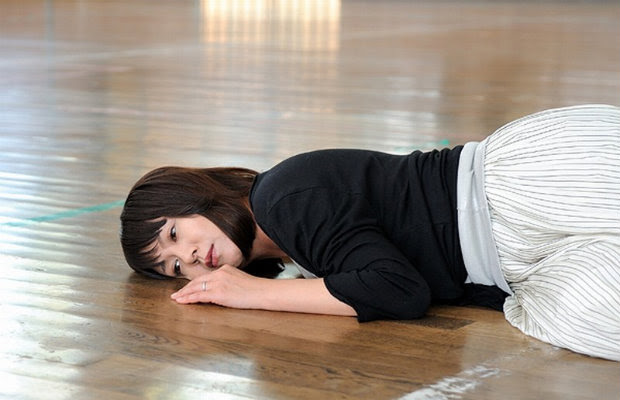 Friday, June 17
Five Episodes!
Penance
Directed by Kiyoshi Kurosawa
Starring Kyoko Koizumi
Music Box Films | Miniseries | Japan | 2014
Japanese master of suspense Kiyoshi Kurosawa's (Cure, Creepy, Pulse) eerie, intense psychological thriller unfolds on a sleepy small town playground, when a mysterious stranger approaches a group of young friends, then kidnaps and brutally murders one of the girls. Wracked with grief, the victim's unhinged mother Asako (Kyoko Koizumi) demands that the shaken survivors identify the killer or face a penance of her choosing.
A disturbing, sensitively helmed chronicle of post-traumatic stress from a female perspective, Penance offers Kiyoshi Kurosawa's trademark creepy twists as well as a subtle commentary on Japanese society and gender expectations.
"A fathomless echo chamber in which spiritual confusion and aggression keep turning into each other, and penance comes to sound like a very dark joke." —The New York Times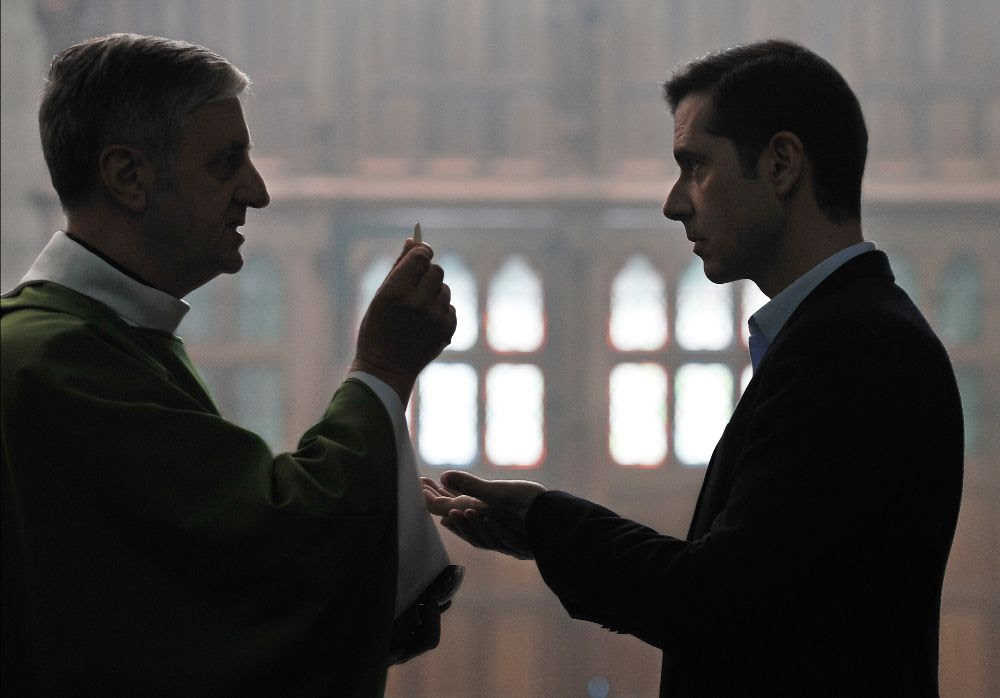 Wednesday, June 22
By the Grace of God
Directed by François Ozon, Starring Melvil Poupaud
Music Box Films | Feature | France | 2018
By the Grace of God tells the story of three adult men—Alexandre (Melvil Poupaud), François (Denis Ménochet), and Emmanuel (Swann Arlaud)—who band together to expose the code of silence that continues to enable a priest who abused them as boys. Their experiences powerfully illustrate the varying effects that the trauma of abuse causes on individuals and their families for years. The true story upon which the film is based is an ongoing scandal in France.
"It's strong material, and apt to infuse the viewer with righteous ire." —Times (UK)
---
The Innocents
Directed by Anne Fontaine
Starring Agata Kulesza and Lou de Laage
Music Box Films | Feature | France | 2016
In Warsaw, December 1945, the second World War is finally over and French Red Cross doctor Mathilde (Lou de Laage) is treating the last of the French survivors of the German camps. When a panicked Benedictine nun appears at the clinic begging Mathilde to follow her back to the convent, what she finds there is shocking: a holy sister about to give birth and several more in advanced stages of pregnancy. A non-believer, Mathilde enters the sisters' fiercely private world, dictated by the rituals of their order and the strict Rev. Mother (Agata Kulesza, Ida).

"This is a moving but provocative study of belief, duty, compassion and acceptance." —Empire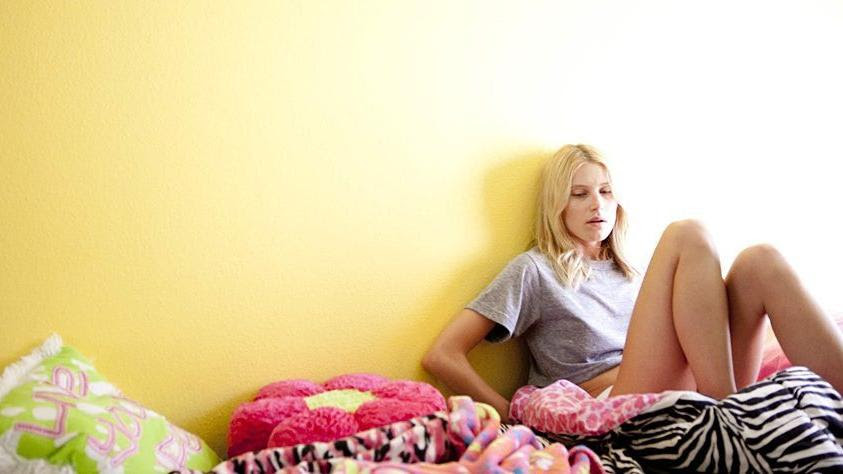 Thursday, June 23
Starlet
Directed by Sean Baker
Music Box Films | Feature | USA | 2012
Starlet explores the unlikely friendship between 21 year-old aspiring actress Jane (Dree Hemingway) and elderly widow Sadie (Besedka Johnson) after their worlds collide in California's San Fernando Valley. Jane spends her time getting high with her dysfunctional roommates and taking care of her chihuahua Starlet, while Sadie passes her days alone, tending to her garden. After a confrontation at a yard sale, Jane finds something unexpected in a relic from Sadie's past. Her curiosity piqued, she tries to befriend the caustic older woman. Secrets emerge as their relationship grows, revealing that nothing is ever as it seems. Written and directed by Sean Baker (The Florida Project, Red Rocket).

"Either avoids or transcends nearly every clich we've come to associate with American independent film." —Willamette Week
OVID Celebrates Pride Month!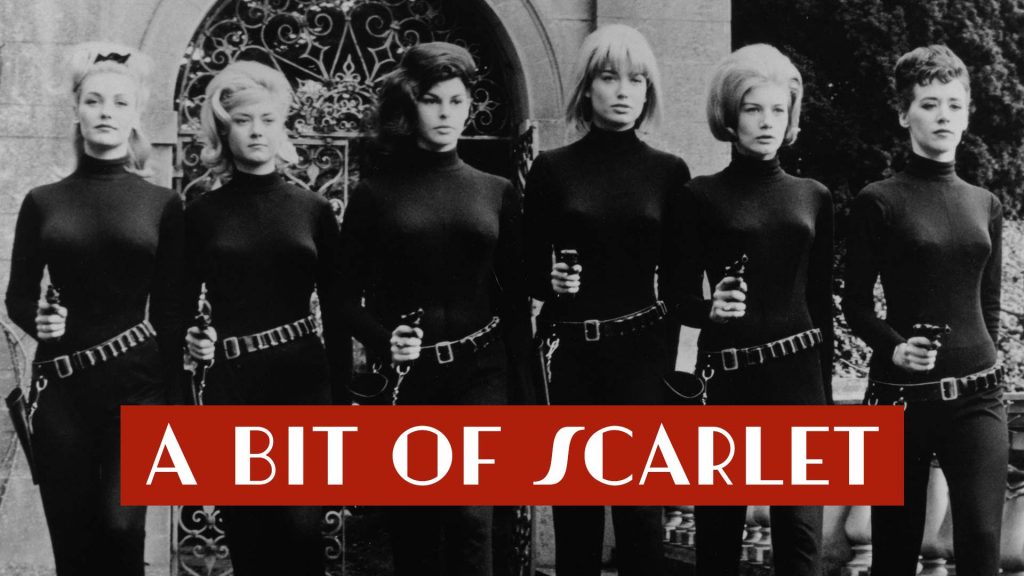 Friday, June 24
A Bit of Scarlet
Directed by Andrea Weiss
BFI | Documentary | UK | 1997
Billed as 'a kind of post-modern queer soap opera for Britain', Andrea Weiss' documentary tells a sharp story. She evaluates the way gay and lesbian people have been depicted in mainstream British film and television. Narrated by Sir Ian McKellen.
---
Portrait of Jason
Directed by Shirley Clarke
Milestone | Documentary | USA | 1967
On the night of December 2, 1966, Clarke and a tiny crew convened in her apartment at the Hotel Chelsea to make a film. There, for twelve straight hours they filmed the one-and-only Jason Holliday as he spun tales, sang, donned costumes and reminisced about good times and bad behavior as a gay hustler, sometime houseboy and aspiring cabaret performer. The result is a mesmerizing portrait of a remarkable, charming and tortured man, who is by turns hilarious and heartbreaking. Ingmar Bergman called it "the most extraordinary film I've seen in my life."
"Serves as a sideways time capsule, creating a blurry snapshot of an Afro-camp subculture during the era of Christopher Street bar raids and burn-baby-burn rioting." —Time Out
---
Fifi Howls from Happiness
Directed by Mitra Farahani
Music Box Films | Documentary | USA, Iran, France | 2013
Mitra Farahani's lyrical documentary explores the enigma of provocative artist Bahman Mohassess, the so-called "Persian Picasso," whose acclaimed paintings and sculptures dominated pre-revolutionary Iran. Irreverent and uncompromising, a gay man in a hostile world, Mohassess had a conflicted relationship with his homeland—revered by elites in the art scene and praised as a national icon, only to be censored later by an oppressive regime.
"By its bittersweet end, Fifi Howls From Happiness has stayed almost entirely in one apartment and yet somehow unveiled both a life in full and a blank canvas." —Los Angeles Times
---
Keep the Lights On
Directed by Ira Sachs
Starring Thure Lindhardt and Zachary Booth
Music Box Films | Feature | USA | 2012
Keep the Lights On chronicles an emotionally and sexually charged journey of two men in New York City through love, friendship, and addiction. Documentary filmmaker Erik (Thure Lindhardt) and closeted lawyer Paul (Zachary Booth, Damages) meet through a casual encounter, but soon find a deeper connection and become a couple. Individually and together, they are risk takers—compulsive, and fueled by drugs and sex. In an almost decade-long relationship defined by highs, lows, and dysfunctional patterns, Erik struggles to negotiate his own boundaries and dignity while being true to himself.
"Heart-wrenching arch, oozing with amiable authenticity in slices of life too often shied away from on screen." —IONCINEMA
---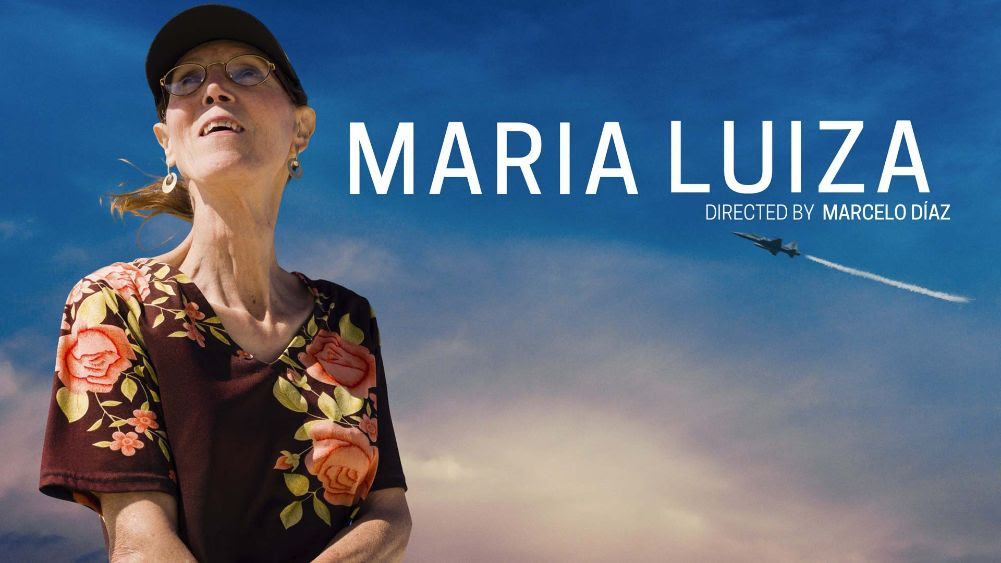 Maria Luiza
Directed by Marcelo Díaz
Twin Seas Media | Documentary | Brazil | 2019
Maria Luiza da Silva is the first transgender in the history of the Brazilian Armed Forces. After 22 years of work in the military, she retired due to disability. The film explores the complex barriers she faced and her path of affirmation as a trans, military and Catholic woman.
OVID EXCLUSIVE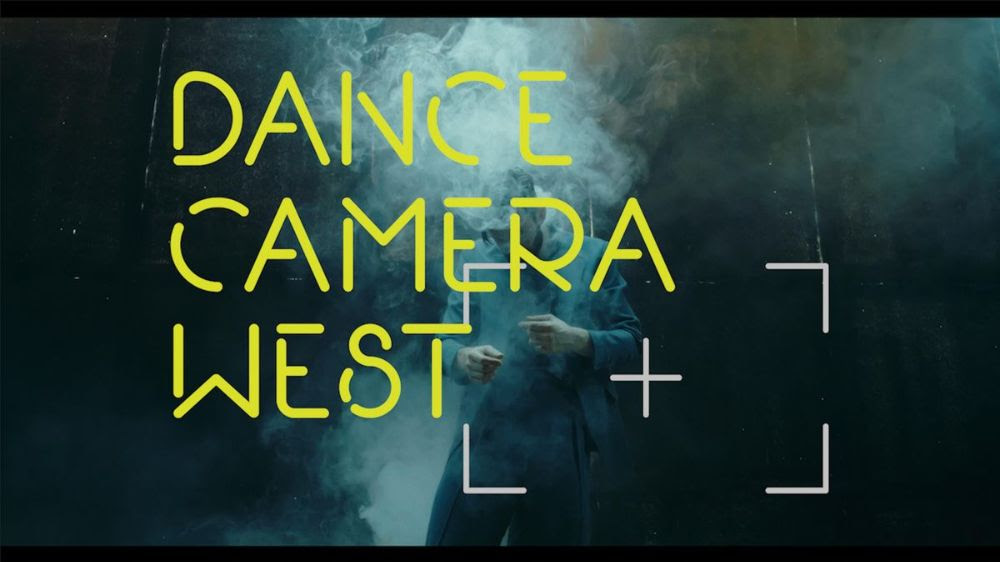 Wednesday, June 29
The 2022 Dance Camera West Film Festival!
OVID is proud to present the entirety of this year's Dance Camera West Festival. This selection of films ranges from full-length documentaries to experimental shorts. Dance Camera West aims to foster groundbreaking talent and to encourage new work in the area of dance film by supporting creation, presentation and distribution of films. DCW presents an annual international festival held at renowned arts venues throughout Los Angeles, as well as informative and educational events throughout the year in person and virtually, to bring dance beyond the stage through the language of film. This year's lineup will be announced soon!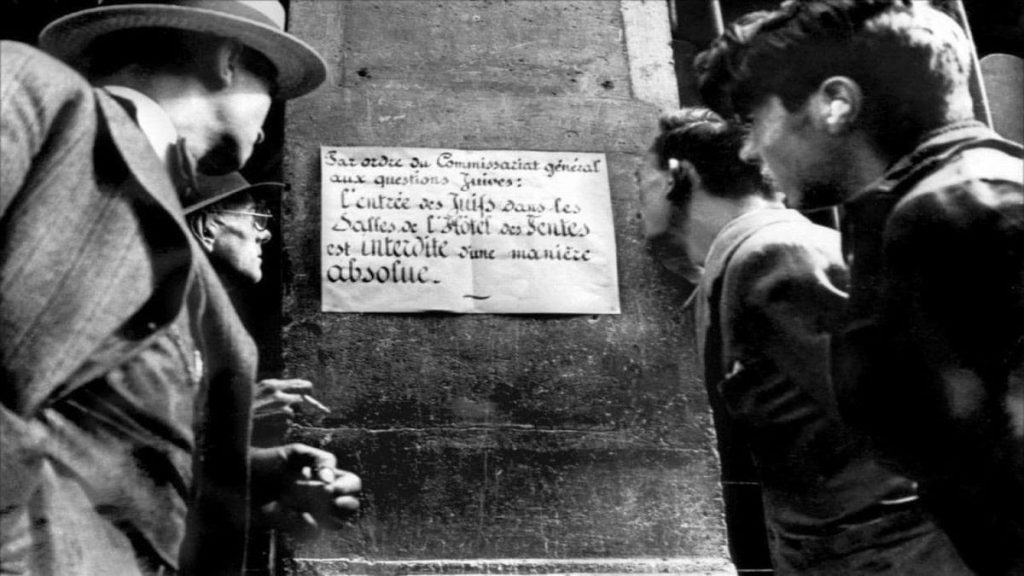 Thursday, June 30
The Sorrow and the Pity
Directed by Marcel Ophüls
Kino Lorber | Documentary | Switzerland | 1969
In the aftermath of World War II, the French clung vehemently to a belief that they–and their Vichy government–had resisted the Nazi occupation of France. However Marcel Ophuls' seminal documentary finds that when the small city of Clermont-Ferrand is examined closely, the myth of French resistance slowly begins to crumble in the face of overwhelming evidence that the Vichy government willingly collaborated with German forces, for reasons ranging from fear to apathy to blatant anti-Semitism.
"In its complexity, its humanity, its refusal to find easy solutions, this is one of the greatest documentaries ever made." —Roger Ebert
OVID EXCLUSIVE
---
Memoir of War
Directed by Emmanuel Finkiel
Starring Benoît Magimel and Mélanie Thierry
Music Box Films | Feature | France | 2017
In Emmanuel Finkiel's haunting adaptation of Marguerite Duras's semi- autobiographical novel, The War: A Memoir, the famed author (Mélanie Thierry) recounts an emotionally complex story of love, loss, and perseverance against a backdrop of wartime intrigue. It's 1944 Nazi-occupied France, and Marguerite is an active Resistance member along with husband Robert Antelme and a band of fellow subversives. When Antelme is deported to Dachau by the Gestapo, she becomes friendly with French Nazi collaborator Rabier (Benoît Magimel) to learn of her husband's whereabouts. But as the months wear on with no news of her husband, Marguerite must begin the process of confronting the unimaginable.
"Buoyed by an astonishing central turn by Mélanie Thierry." —Little White Lies
Complete list of films premiering on OVID this month (in alphabetical order):
A Bit of Scarlet, Andrea Weiss (1997)
A Coffee in Berlin, Jan Ole Gerster (2012)
A Diary for Timothy, Humphrey Jennings (1946)
A Five Star Life, Maria Sole Tognazzi (2013)
A Portrait of Jason, Shirley Clarke (1967)
Beloved Sisters, Dominik Graf (2014)
Black Out, Arne Toonen (2012)
By the Grace of God, François Ozon (2018)
Dance Camera West Festival 2022
Do Not Adjust Your Set (1967 – 1969)
Fifi Howls from Happiness, Mitra Farahani (2013)
Fires Were Started, Humphrey Jennings (1946)
The First Days, Humphrey Jennings, Harry Watt and Pat Jackson (1940)
The Image You Missed, Donal Foreman (2018)
The Innocents, Anne Fontaine (2016)
Keep the Lights On, Ira Sachs (2012)
Lands, Maya Da-Rin (2007)
Listen to Britain, Humphrey Jennings (1967)
Lolita, Adrian Lyne (1997)
London Can Take It, Humphrey Jennings and Harry Watt (1940) 
The Lover (L'Amant), Jean-Jacques Annaud (1992)
Margin, Maya Da-Rin (2007)
Maria Luiza, Marcelo Díaz (2019)
Memoir of War, Emmanuel Finkiel (2017)
Night Mail, Harry Watt and Basil Charles Wright (1936)
The Patriot Game, Arthur MacCaig (1979)
Penance, Kiyoshi Kurosawa (2014)
The Silent Village, Humphrey Jennings (1943)
The Sorrow and the Pity, Marcel Ophüls (1969)
Starlet, Sean Baker (2012)