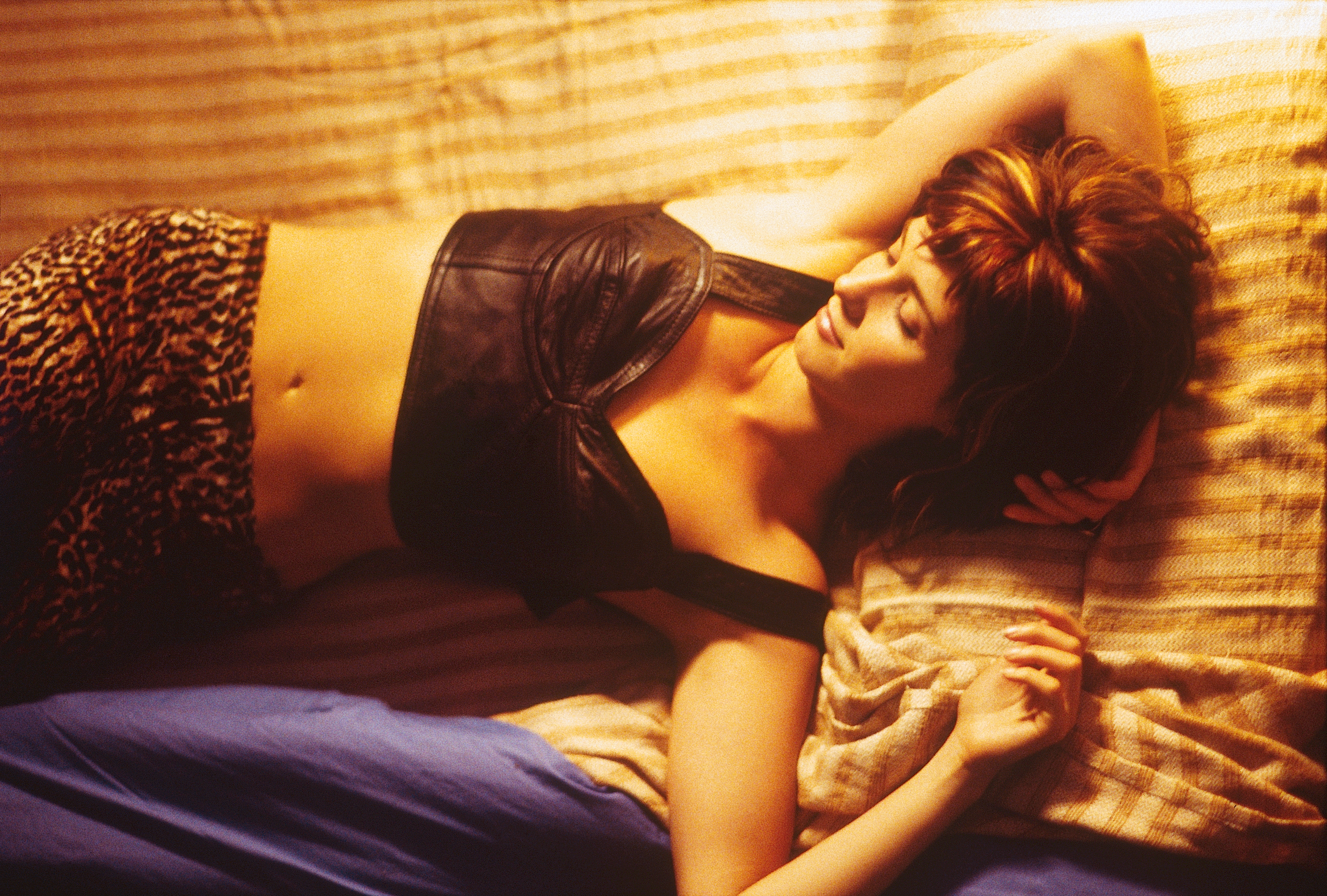 OVID's July Releases: Howard Zinn's alternate history of the United States, Paz Vega's electrifying debut "Sex and Lucia," Denys Arcand's "The Decline of the American Empire," the racy secret history of erotic art & much more!
OVID.tv is proud to announce its July slate of 30 streaming releases, including 17 exclusively streaming on OVID.
Just in time for the 4th of July, OVID's new lineup has films to challenge the status quo, including Howard Zinn's A People's History of the United States, the Hollywood, and 9/11 documentary Blowback, and Frenemies, which combines Afro-Caribbean music and a critical perspective to examine the American embargo against Cuba.
OVID in July also features Denys Arcand's classic 1986 comedy of sexual politics The Decline of the American Empire, Belgian shocker Alleluia, and the steamy arthouse hit Sex and Lucia.
Streaming premieres include Dario Guerrero's deeply moving story of immigration and his mother's battle with cancer Rocio, and Orchestrating Change a powerful doc about the only orchestra in the world for people living with mental illness. All this and more comes to OVID next month!
Details on all films coming to OVID in July are below.
(Image from Julio Medem's Sex and Lucia, premiering on OVID on July 15th)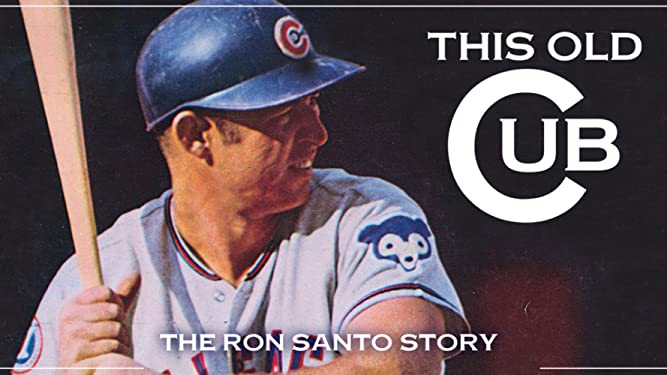 Friday, July 1
Howard Zinn: A People's History of the United States
Directed by Oliver Azam and Daniel Mermet
Under the Milky Way | Documentary | France | 2016
With the tremendous success of his book, A People's History of the United States, Howard Zinn radically changed the way Americans see themselves. His friend Noam Chomsky says that Zinn literally transformed a generation's conscience. This 2016 adaptation of Zinn's masterpiece focuses on the rise of labor in the 19th century.
---
This Old Cub
Directed by Jeff Santo
Under the Milky Way | Documentary | USA | 2004
A documentary about Ron Santo's remarkable life and career, not only examining his years as a player and broadcaster, but his longtime struggle with the disease that has cost him a leg but has failed to break his spirit, and the crusade by fans and admirers to see Santo inducted into the Baseball Hall of Fame. Noted Cubs enthusiasts Bill Murray, Dennis Franz, and Gary Sinese, and baseball legends Ernie Banks, Johnny Bench, Willie Mays, and Tommy Lasorda are interviewed onscreen; actor Joe Mantegna narrates.
"A terrific character sketch, capturing both the rough edges and the compassion of its subject." —Los Angeles Times
---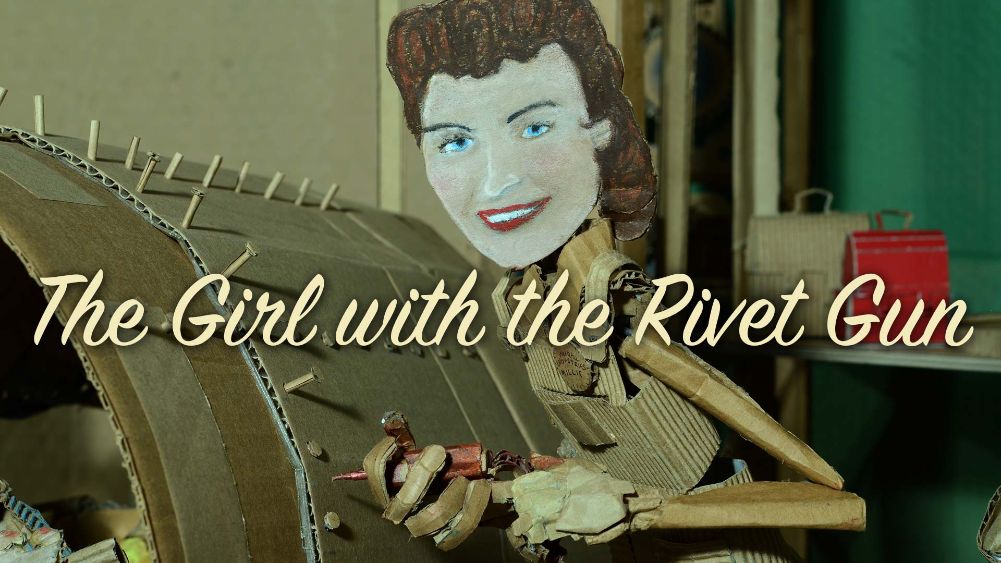 The Girl with the Rivet Gun
Directed by Anne de Mare and Kirsten Kelly
Bullfrog Films | Documentary Short | USA | 2020
Built entirely by women filmmakers, The Girl With the Rivet Gun is an unconventional animated documentary short based on the adventures of three real-life 'Rosie the Riveters'—Esther Horne, Susan Taylor King, and Mildred Crow Sargent. From vastly different backgrounds, these three women came of age in an America united by war but struggling with divisions of gender, economics, and race.
"Beautifully animated." —OC Movie Reviews
OVID EXCLUSIVE – SVOD PREMIERE
Tuesday, July 5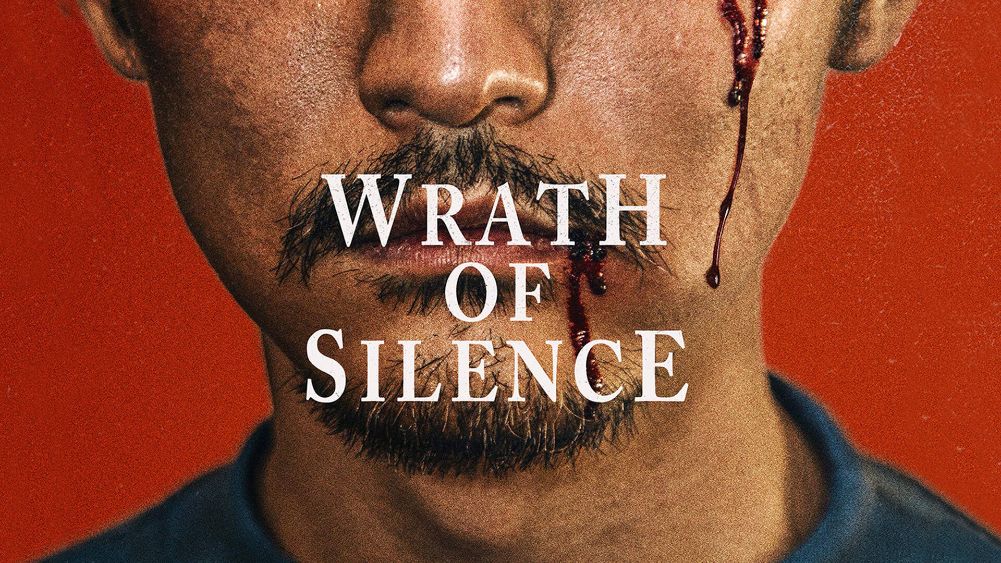 A young boy who tends sheep on a hillside in Northern China goes missing. His mute father looks for him with a special way of solving problems: Fisticuffs.
Wrath of Silence
Directed by Yukun Xin, Starring Wu Jiang
Under the Milky Way | Feature | China | 2017
"Long and twisty and attention-grabbing from the outset, this Chinese western cloaks its human poignancy in intricate action choreography and occasionally gory thrills." —Screen International
---
Rock the Casbah
Directed by Laïla Marrakchi
Starring Morjana Alaoui
Under the Milky Way | Feature | France | 2014
The patriarch of a family dies suddenly, prompting a reunion of his four daughters, some of whom haven't seen each other for a long time. In the midst of mourning their father, traditions are upheld… and secrets are revealed.
"[An] affirmation of life as an eternal cycle in which joy and sorrow are bound together." —Sydney Morning Herald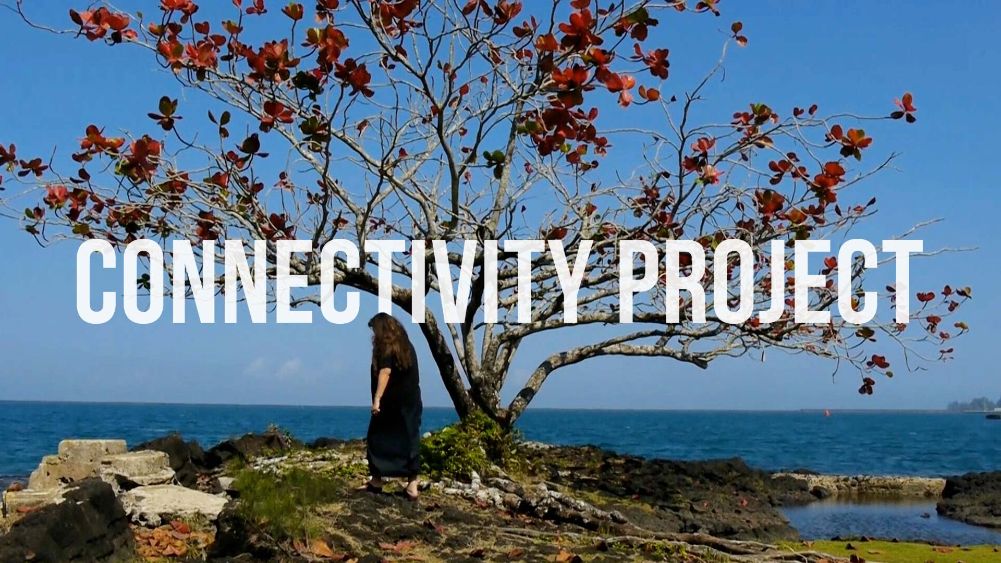 Wednesday, July 6
Connectivity Project
Directed by Rose Madrone
Bullfrog Films | Documentary | USA | 2020
This series highlights how science and different cultures and traditions from around the world embrace the importance of interconnectedness. As we follow inspiring individuals who are making a difference in the lives around them, we see these connections exhibited all around us.
OVID EXCLUSIVE – SVOD PREMIERE
---
CERN
Directed by Nikolaus Geyrhalter
Under the Milky Way | Documentary | Switzerland | 2013
Award-winning director Nikolaus Geyrhalter (Our Daily Bread, Abendland) delivers stunning images from inside the immense CERN, the research center in Switzerland where they try to recreate the big bang. Alternated by interviews with the experts who devised the "Large Hadron Collider," the world's largest and most powerful particle accelerator, CERN gives an unprecedented insight into the complex experimental research institution and explores moments of tension between man and technology.
OVID EXCLUSIVE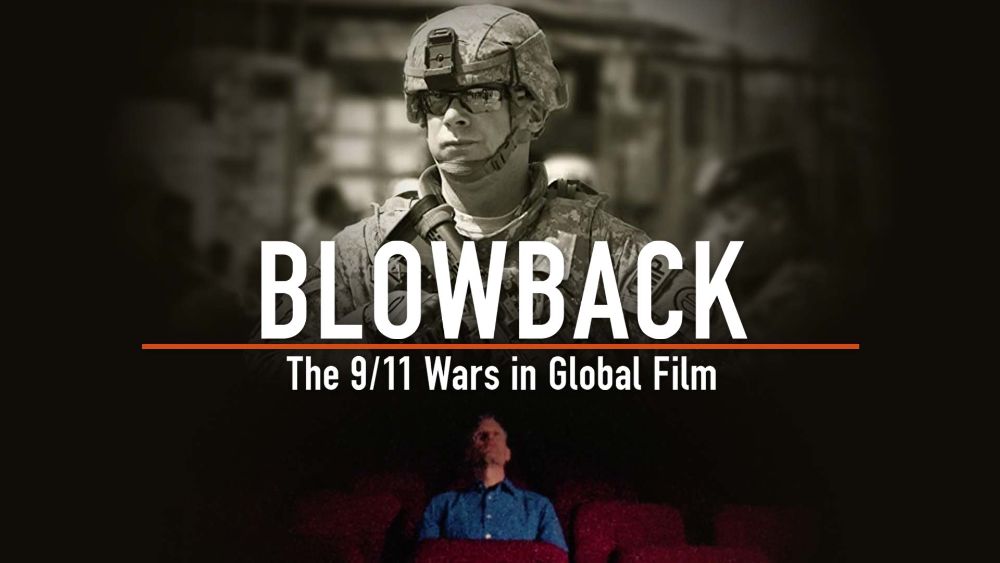 Thursday, July 7
Blowback
Directed by George Lee and Terence McSweeney
Bullfrog Films | Documentary Short | USA | 2019
For a huge number of people around the globe, the wars in Afghanistan and Iraq have become "America's story". Films like the Academy Award-winning The Hurt Locker (2009) and the commercially successful and culturally impactful American Sniper (2014) have made a substantial impact on how these wars have been shaped in the global cultural imaginary. But what of films about these modern wars made outside of the United States? What of those narratives told by the Iraqis and Afghans themselves?
OVID EXCLUSIVE – SVOD PREMIERE

Master of the Universe
Directed by Marc Bauder
Under the Milky Way | Documentary | Germany | 2013
Investment bankers are the real Masters of the Universe, not politicians, armies or even countries. In economic powerhouse Germany, a top banker gives a disturbing insider's account of his emotions, motivations, and predictions. Revealing a parallel universe of extreme income and merciless pressure. The system disconnects bankers from the outside world, unable to reflect on their work.
"Quietly detonates the conservative notion that our largest corporations should be allowed to duke it out in metaphorical no-holds-barred cage matches." —Slant Magazine
OVID EXCLUSIVE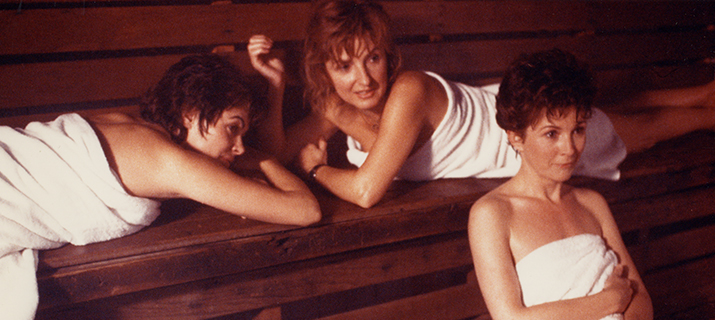 Friday, July 8
The Decline of the American Empire
Directed by Denys Arcand
Under the Milky Way | Feature | Canada | 1986
When a Montreal professor (Rémy Girard) and his wife (Dorothée Berryman) gather six of their erudite friends for a holiday in the country, the conversation naturally turns to sex. The men brag about their promiscuity while their female counterparts dish on their own exploits at a nearby gym. But a fun and titillating topic devolves into a cavalcade of hurt feelings and accusations when an unexpected dinner guest (Gabriel Arcand) reveals some shocking secrets.
"Here is a movie where everybody talks about nothing but sex, and the real subject is wit." —Roger Ebert
---
LOL
Directed by Lisa Azuelos
Starring Sophie Marceau
Under the Milky Way | Feature | France | 2008
When Lola's boyfriend is unfaithful to her on his summer holiday, she dumps him and flirts with his best friend as punishment. But as their class prepares to leave on an excursion to London, the relationship heats up.
"Jaw-droppingly handsome cast, laugh-out-loud moments aplenty." —Variety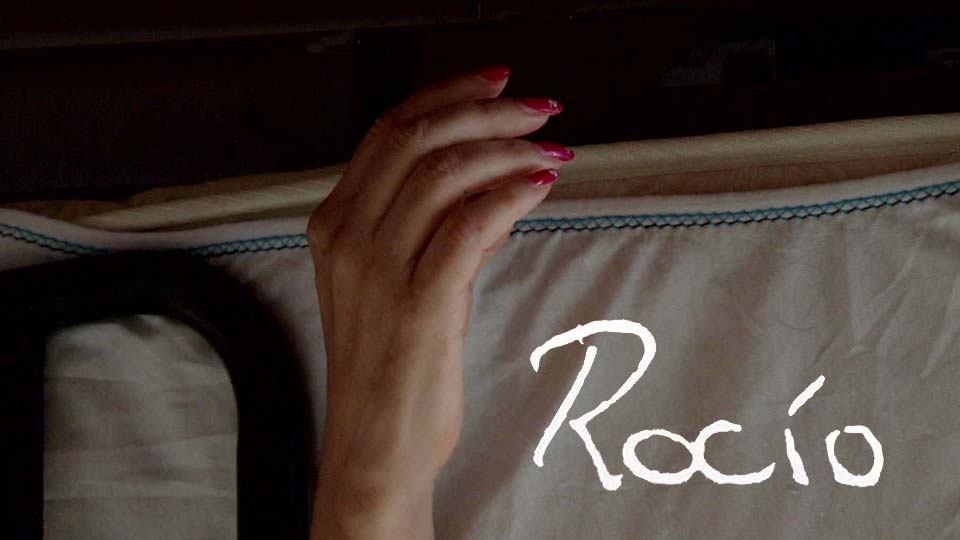 Tuesday, July 12
Rocío
Directed by Dario Guerrero
Icarus Films | Documentary | USA | 2019
Weaving together footage from over a quarter of a century, Rocío follows the family of undocumented Mexican immigrant and Harvard University student Darío Guerrero as they struggle to stay together in the face of his mother's terminal illness and the punishing constraints of U.S. immigration law. When news of Rocío Meneses Díaz's diagnosis with cancer forces Darío to take a leave of absence from Harvard, he returns to his family's Los Angeles home to help care for her and document the way illness profoundly transforms his family's life.
"Revel[s] in wonder, revealing death as a process not just wrenching but also magical." —Los Angeles Review of Books
OVID EXCLUSIVE – SVOD PREMIERE
---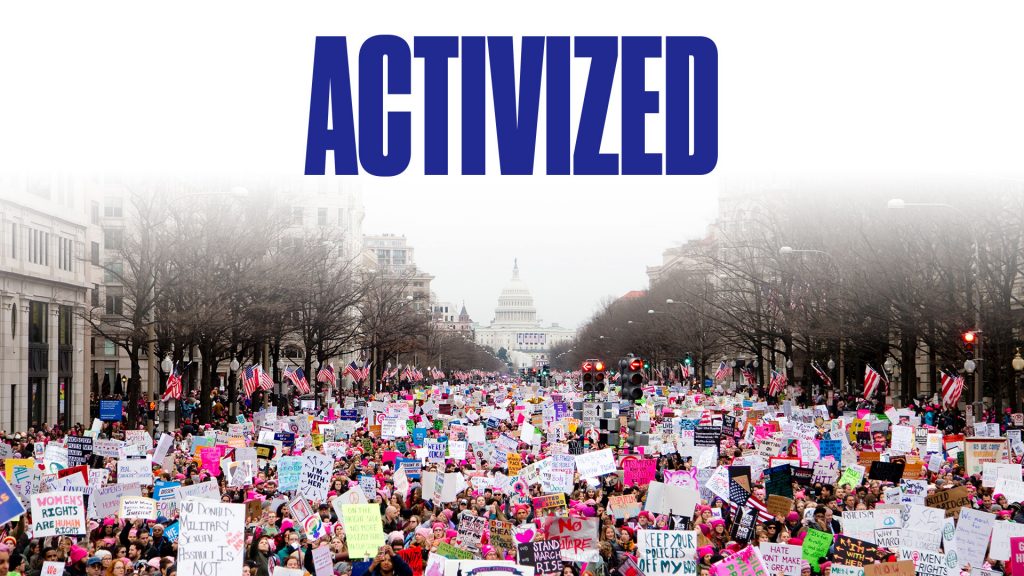 Activized
Directed by Eric Stange
Twin Seas Media | Documentary Short | USA | 2020
Activized follows the stories of ordinary Americans who, for the first time in their lives, have left their comfort zones and become involved in gun violence prevention, voting rights, and immigrants' rights. Interweaving their personal stories against the backdrop of the causes they fight for, we experience their motivations, successes and failures, their sacrifices, and victories. Above all, we celebrate these inspiring, courageous citizens for embracing one of the most basic of American traditions – dissent.
OVID EXCLUSIVE – SVOD PREMIERE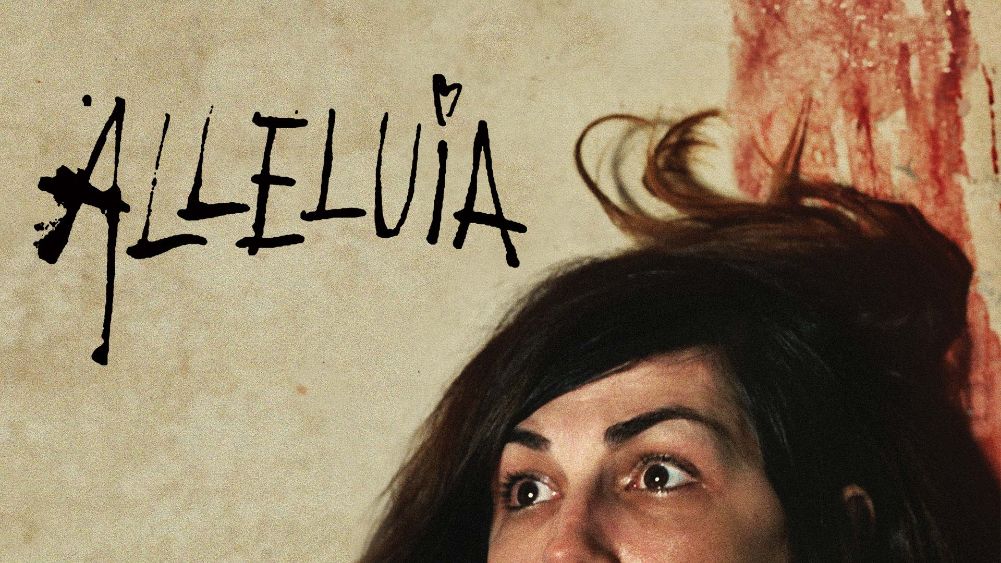 Wednesday, July 13
Alleluia
Directed by Fabrice Du Welz
Music Box Films | Feature | Belgium | 2014
Based on notorious real-life "lonely hearts killers" who make victims of their romantic liaisons, Alleluia is a dark and fascinating love-story-gone-wrong from Belgian horror maverick Fabrice du Welz. Michel (Laurent Lucas, With a Friend Like Harry) is a born womanizer and professional hustler with a penchant for wooing lonely, vulnerable widows and divorcees. When he meets introverted single mom Gloria (Lola Dueñas, Volver) and treats her to an electrifying first date, she's left completely smitten. Michel tries to swindle what he can out of the one-night stand, but his latest victim has other plans. Basking in the rush of new love, she frantically pursues him, witnessing the true depths of his depravity and offering herself as an accomplice in his seductive crimes.
"A fever dream of sex, jealousy, and murder whose intensity leaves you spellbound." —The New York Times
---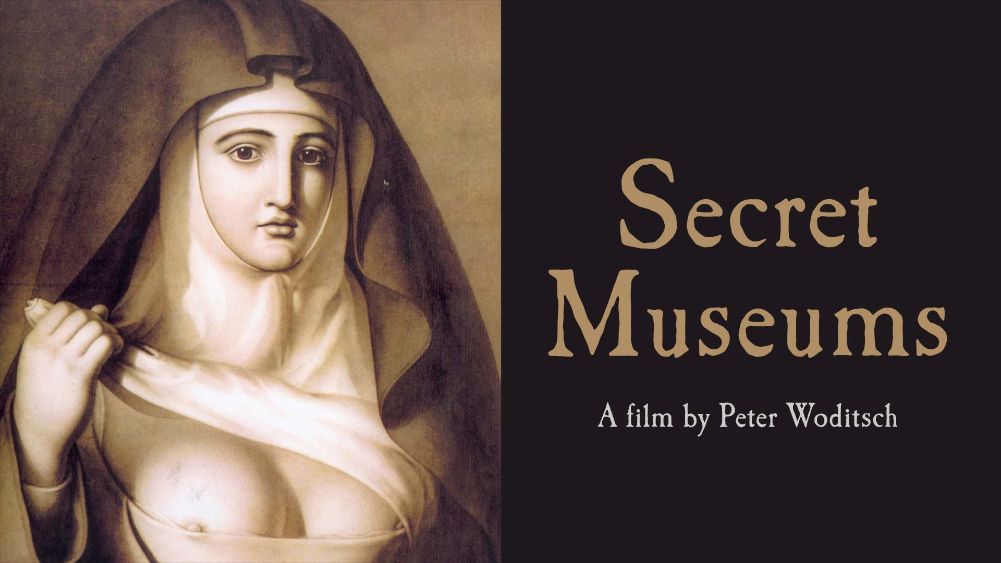 Secret Museums
Directed by Peter Woditsch
Icarus Films | Documentary | Belgium | 2008
Throughout the ages, erotic art has been created by some of the world's best-known artists, but it is rarely on public display. Whether it is held in private collections or kept under lock and key in museums and libraries worldwide, erotic art and literature remain censored. But when graphic, even extreme sexual imagery is freely available on the Internet, why is erotic art considered so dangerous that it must be prohibited?
OVID EXCLUSIVE – SVOD PREMIERE
Thursday, July 14 (Bastille Day)
Germinal
Directed by Claude Berri
Starring Gérard Depardieu and Miou-Miou, based on the novel by Émile Zola
Under the Milky Way | Feature | France | 1993
During the Second Napoleonic Empire, Etienne Lantier finds employment as a coal miner in the north of France. He immediately encounters misery and degradation in the appalling conditions of the mine. There he meets men as unscrupulous as Chaval and, conversely, as generous as Maheu. In fact, a whole range of suffering humanity, laboring under the curse of capitalism.
"Berri's film is beautiful to look at, a magnificent, grandiose slab of French history that resonates as powerfully today as it did when Zola wrote it over a century ago." —Austin Chronicle
OVID EXCLUSIVE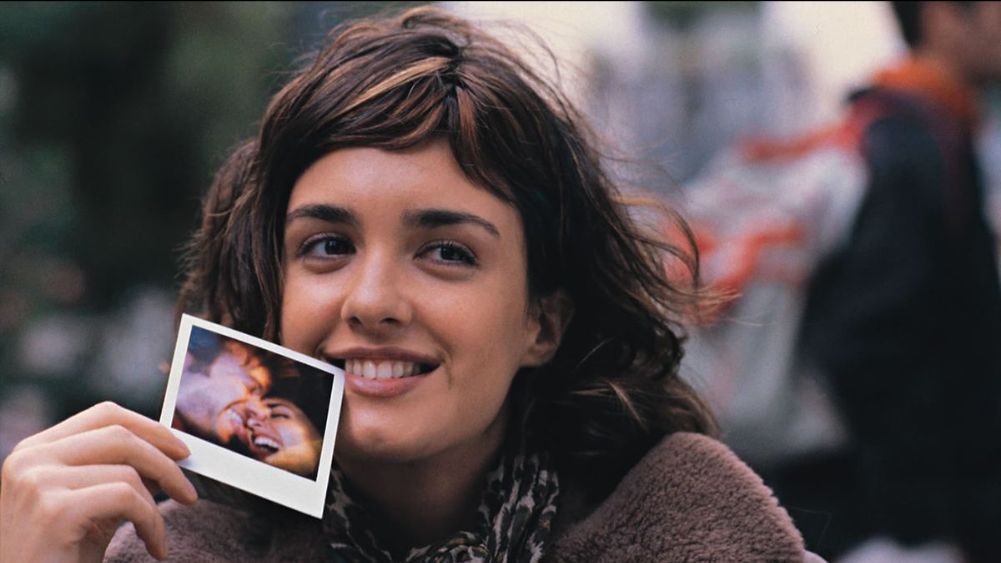 Friday, July 15
Sex and Lucia
Directed by Julio Medem
Starring Paz Vega
Feature | Music Box Films | Spain | 2001
Lucía is a young waitress in Madrid, who seeks refuge on a quiet, secluded Mediterranean island after the loss of her longtime boyfriend. Amidst the fresh air, dazzling sun, and glistening deep blue water, Lucía begins to piece together the dark corners of her past relationship. Enthralling on every level, Sex and Lucia is a stirring love story that dazzles with its labyrinthine plot, breathtaking cinematography and erotic passion.
"Vega is a real find." —Entertainment Weekly
Wednesday, July 20
10 Billion
Directed by Valentin Thurn
Under the Milky Way | Documentary | Germany | 2015
In this century alone the world population will increase to 10 billion. Where do we get enough food that each individual needs to survive? How do we stop mankind from destroying the very foundation of its food source? Valentin Thurn travels the world to study the essentials of food production, during which he encountered diverse interest groups. He meets organic farmers and agro-industry speculators and visits urban gardens and commercial slaughterhouses, showing sustainable and gentle methods that ensure food production for the future. 
OVID EXCLUSIVE
---
Wa-shoku Dream: Beyond Sushi
Directed by Junichi Suzuki
Under the Milky Way | Documentary | Japan | 2015
This feature documentary film shows the past and the future of Wa-Shoku, Japan's traditional cuisine.
"Conveys the melding of modern and ancient, sensuous and sacred." —Los Angeles Times
OVID EXCLUSIVE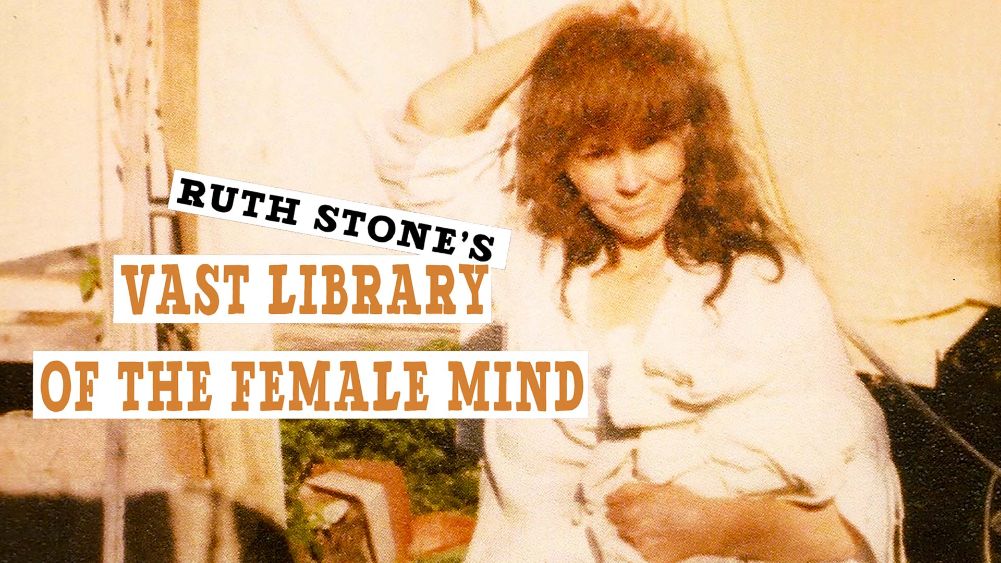 Thursday, July 21
Ruth Stone's Vast Library of the Female Mind
Directed by Nora Jacobson
Icarus Films | Documentary | USA | 2022
After tragedy struck, acclaimed poet Ruth Stone retreated to the margins of the literary world, working tirelessly to provide for her children, and transforming her intense grief into poetry, using simple, startling language. Beloved by many, Ruth's home in Goshen, Vermont became a mecca for her students, as well as poet friends and family members. This film hopes to acquaint more people with Ruth Stone's poetry and the poignant tragedy at the heart of her oeuvre.
OVID EXCLUSIVE — SVOD PREMIERE
---
Renzo Piano: An Architect for Santander
Directed by Carlos Saura
Under the Milky Way | Documentary | Spain | 2018
Carlos Saura celebrates the relationship between architecture and cinema as imagined by Renzo Piano, the Genoese architect who designed some of the most significant contemporary buildings in the world.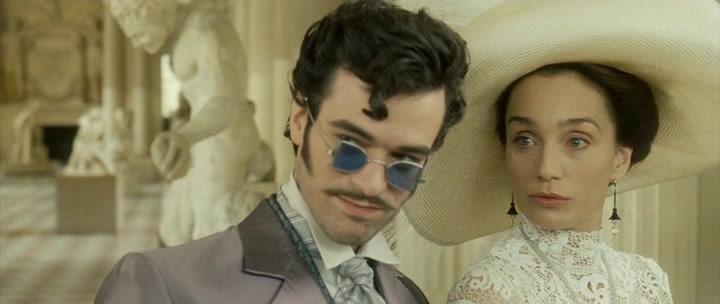 Friday, July 22
Arsène Lupin
Directed by Jean-Paul Salomé
Starring Romain Duris and Kristin Scott Thomas
Under the Milky Way | Feature | France | 2004
As an urbane and very successful thief, Arsène Lupin (Romain Duris) has earned the ire of the Parisian police, as he continually evades and foils their every effort to rein him in. A gentlemanly crook, Lupin's code of conduct has served him well over the years, as he only robs the homes of the wealthy and of other criminals. Over the course of his many adventures, Lupin meets Joséphine (Kristin Scott Thomas), a mysterious woman with curious abilities, and becomes involved in a treasure hunt.
OVID EXCLUSIVE
---
Female Agents
Directed by Jean-Paul Salomé
Starring Sophie Marceau
Under the Milky Way | Feature | France | 2008
May 1944. A five-woman commando unit parachutes into occupied France on a daring and dangerous mission to protect the secret of the D-Day Landings and eliminate Colonel Heindrich, the head of German counter-intelligence. Starring Sophie Marceau (The Party), Deborah François (Populaire) and Julie Depardieu.
"A war thriller in classic style, with superb central performances." —Empire Magazine
---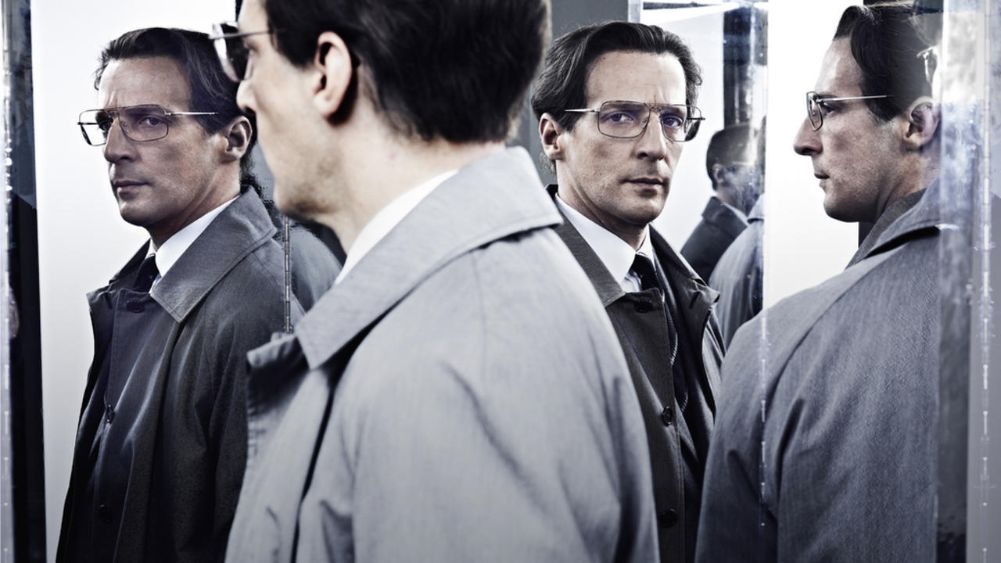 Nobody From Nowhere
Directed by Matthieu Delaporte
Starring Mathieu Kassovitz
Under the Milky Way | Feature | France | 2014
Sébastien Nicolas (Mathieu Kassovitz, The Bureau) has always wanted to be someone else. But he lacks imagination, so he copies. He watches people, follows them, then impersonates the people he meets.
"There are enough plot twists (including one involving the opening suicide) that keep the viewer guessing till the final reel." —The Hollywood Reporter
OVID EXCLUSIVE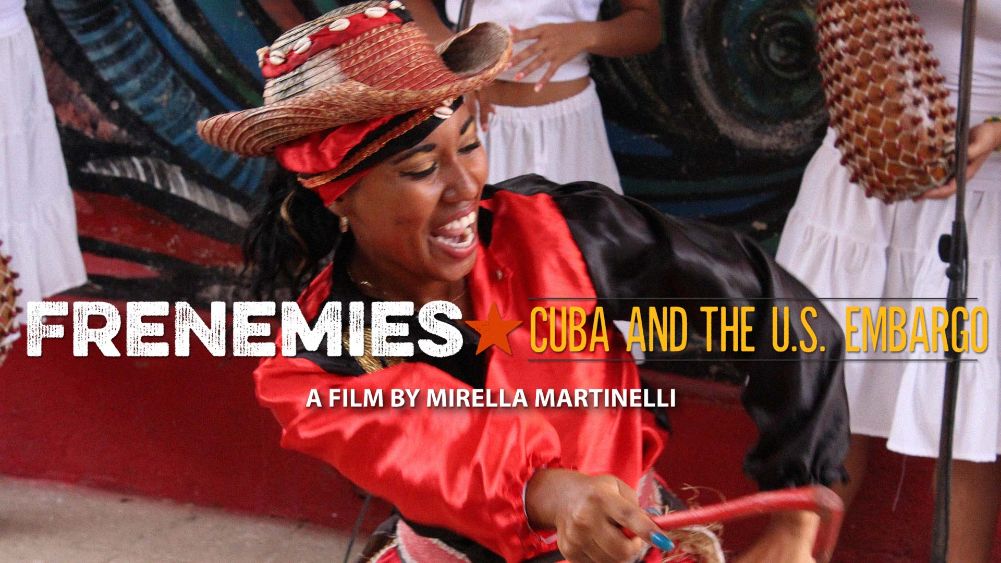 Tuesday, July 26
Frenemies: Cuba and the US Embargo
Directed by Mirella Martinelli
Bullfrog Films | Documentary | USA | 2020
Set to the pulsating beats of Afro-Caribbean music, Frenemies examines the fraught relationship between the island nation of Cuba and the United States.
Presenting a critical perspective on both governments, Frenemies blends archival footage with contemporary examples of Cuba's economic decay and vibrant culture, painting a vivid portrait of a nation fighting for survival against the world's longest-running embargo.
OVID EXCLUSIVE — SVOD PREMIERE
---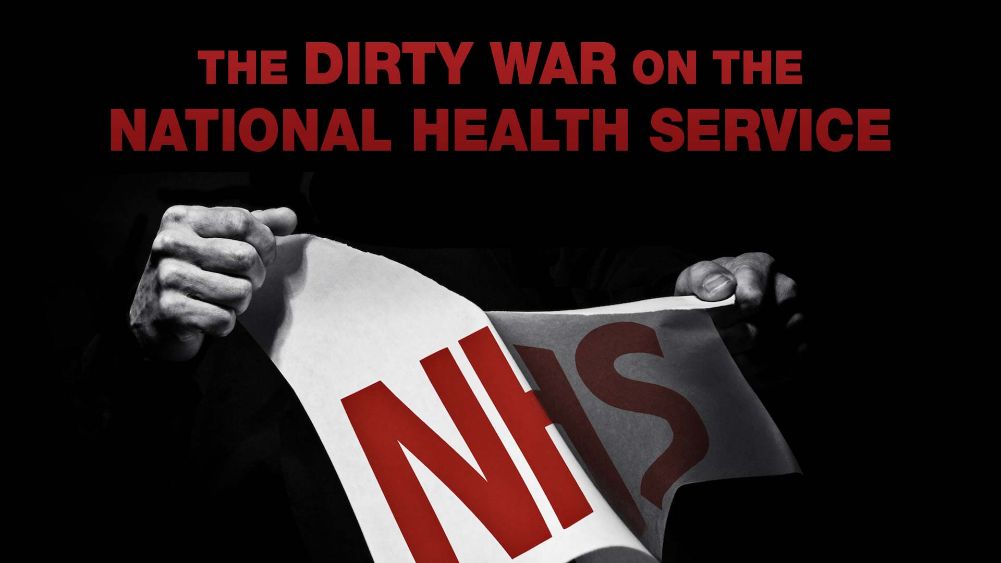 Wednesday, July 27
The Dirty War on the National Health Service
Directed by John Pilger
Bullfrog Films | Documentary | UK | 2019
Britain's National Health Service, the NHS, was the world's first universal public health service. Designed to give millions of people "freedom from fear" following World War II, the NHS today is under threat of being sold off and converted to a free market model inspired by America's disastrous health insurance system, which results in the unnecessary death every year of an estimated 45,000 people.
Filmed in Britain and the United States just prior to the outbreak of the Covid-19 pandemic, this timely and compelling documentary by BAFTA and Emmy award-winning journalist John Pilger reveals what may be the last battle to preserve the most fundamental human right of all.
OVID EXCLUSIVE — SVOD PREMIERE
---
Resistance is Life
Directed by Apo W. Bazidi
Under the Milky Way | Documentary | Syria, Turkey, USA | 2017
From a refugee camp on the Turkish-Syrian border, an 8-year-old girl named Evlin characterizes the resilience of her hometown of Kobane against ISIS militants. In the midst of the tragic war in Syria, Evlin's story provides hope.
Thursday, July 28
The Passion of Augustine
Directed by Léa Pool
Starring Céline Bonnier
Under the Milky Way | Feature | Canada | 2015
In a small convent school in rural Quebec, Mother Augustine provides musical education to young women no matter their socio-economic background. However, with the looming changes brought by Vatican II and Quebec's Quiet Revolution, the school's future is in peril.
"Challenges archaic and often false perceptions of religious institutions." —Film Inquiry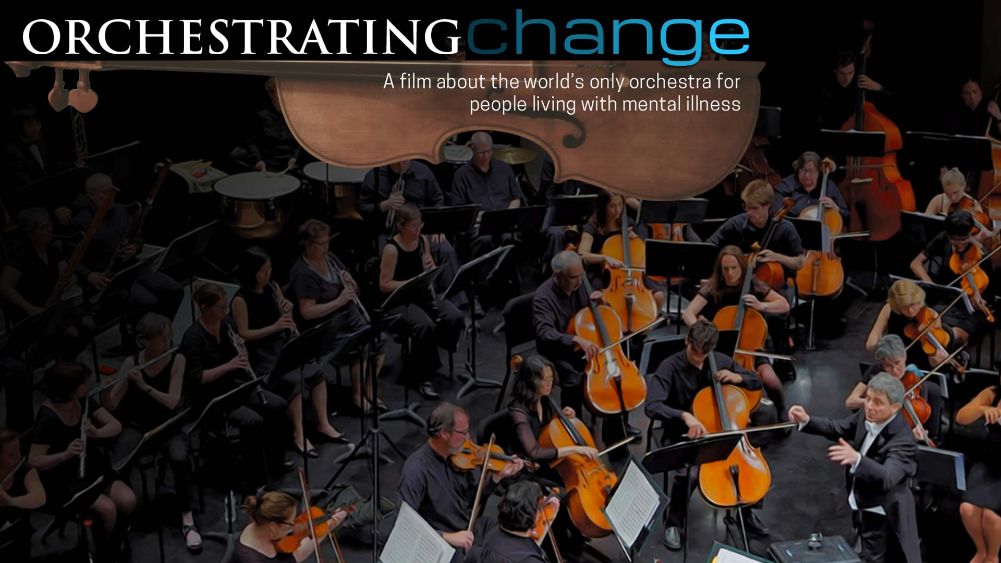 Friday, July 29
Orchestrating Change
Directed by Margie Friedman and Barbara Multer-Wellin
Bullfrog Films | Documentary | USA | 2021
The inspiring story of Me2/Orchestra, the only orchestra in the world created by and for people living with mental illness and those who support them. With compelling characters, striking animation, and even humor, Orchestrating Change addresses many of the myths about mental illness by showing what living with a mental illness is really like—with both setbacks and accomplishments.

The film culminates in an extraordinary concert that is a triumph for Me2/Orchestra's conductor, who lives with bipolar disorder and thought he might never conduct again, and for the musicians, their families and the audience.
OVID EXCLUSIVE — SVOD PREMIERE
---
Django
Directed by Etienne Comar
Starring Reda Kateb
Under the Milky Way | Feature | France | 2017
The story of Django Reinhardt (Reda Kateb), famous guitarist and composer, and his flight from German-occupied Paris in 1943.
"The extended musical numbers by Reinhardt's Quintette du Hot Club de France are wonderful." —Film Inquiry
Complete list of films premiering on OVID this month (in alphabetical order):
10 Billion, Valentin Thurn (2015)
Activized, Eric Stange (2020)
Alleluia, Fabrice Du Welz (2014)
Arsene Lupin, Jean-Paul Salomé (2004)
Blowback: The 9/11 Wars in Global Film, George Lee and Terence McSweeney, (2019)
CERN, Nikolaus Geyrhalter (2013)
Connectivity Project, Rose Madrone (2019)
The Decline of the American Empire, Denys Arcand (1986)
Django (2017), Etienne Comar (2017)
Frenemies: Cuba and the U.S. Embargo, Mirella Martinelli (2020)
Germinal, Claude Berri (1993)
The Girl with the Rivet Gun, Anne de Mare and Kirsten Kelly (2020)
Howard Zinn, une histoire populaire américaine, Olivier Azam and Daniel Mermet (2015)
Female Agents, Jean-Paul Salomé (2008)
LOL (Laughing Out Loud), Lisa Azuelos (2008)
Master of the Universe, Marc Bauder (2013)
Nobody From Nowhere, Mathieu Delaporte (2014)
Orchestrating Change, Margie Friedman and Barbara Multer-Wellin (2020)
The Passion of Augustine, Léa Pool (2015)
Renzo Piano: An Architect for Santander, Carlos Saura (2018)
Resistance is Life, Apo W. Bazidi (2017)
Rocio, Darío Guerrero (2019)
Rock the Casbah, Laïla Marrakchi (2013)
Ruth Stone's Vast Library of the Human Mind, Nora Jacobson (2022)
Secret Museums, Peter Woditsch (2008)
Sex and Lucia, Julio Medem (2001)
The Dirty War on the NHS, John Pilger (2019)
This Old Cub, Jeff Santo (2004)
Wa-shoku: Beyond Sushi, Junichi Suzuki (2015)
Wrath of Silence (Bao lie wu sheng), Yukun Xin (2017)