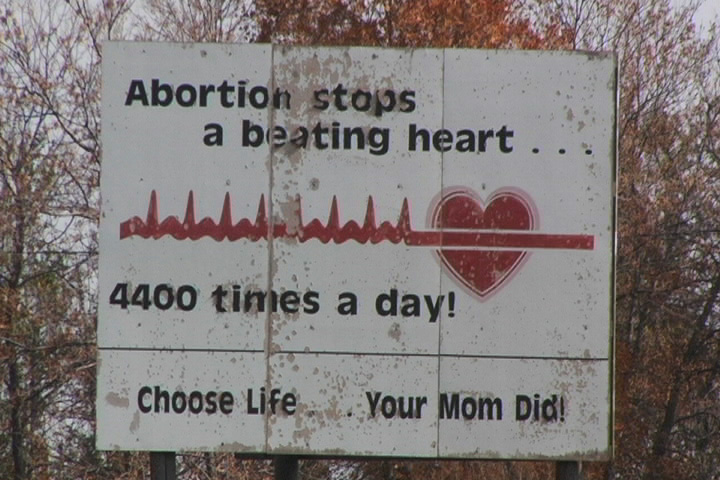 OVID's 2nd Annual Doc Month Presents 22 Titles with 22 SVOD Exclusives
OVID.tv is proud to announce its August slate of twenty-two (22) streaming releases for its second annual Doc Month. Every film in August is a documentary, all of which will be exclusively streaming on OVID.
The August lineup highlights the fight for abortion rights and the fragility of the separation of church and state in American life. 
The month kicks off with With God on Our Side, a six-part documentary series about the history of the Religious Right in the US, from its beginnings in the anti-Communist movement to the ascendancy of the Christian Coalition in the 1990s. In Jesus Politics, filmmaker Ilan Ziv recounts emigrating from Israel to the United States to seek religious freedom, only to find that the separation of church and state is not guaranteed in his new country.
Rosita is a distressing, necessary look at the legal battle waged by a Nicaraguan family when their nine-year-old daughter becomes pregnant in a country where abortion is outlawed. The documentary I Had an Abortion gives women from a wide range of backgrounds, ages and experiences the opportunity to recount, without regret, their decision to seek an abortion, and in A Man's Place, men get a chance to speak candidly about the role they play when a partner faces an unplanned pregnancy.  
Later in the month, eight documentaries by Academy and Emmy Award-nominated filmmaker Peter Friedman will have their SVOD premiere on OVID. Made over the course of nearly forty years, these films explore subjects including the early days of the AIDS crisis, animal psychics, and the totemic powers of an Elvis painting, to name a few. All this and more comes to OVID next month!
Details on all films coming to OVID in August are below. 
(Image from Rebecca Lee and Jesper Malmberg's Middle of Everywhere, premiering on OVID on August 5th)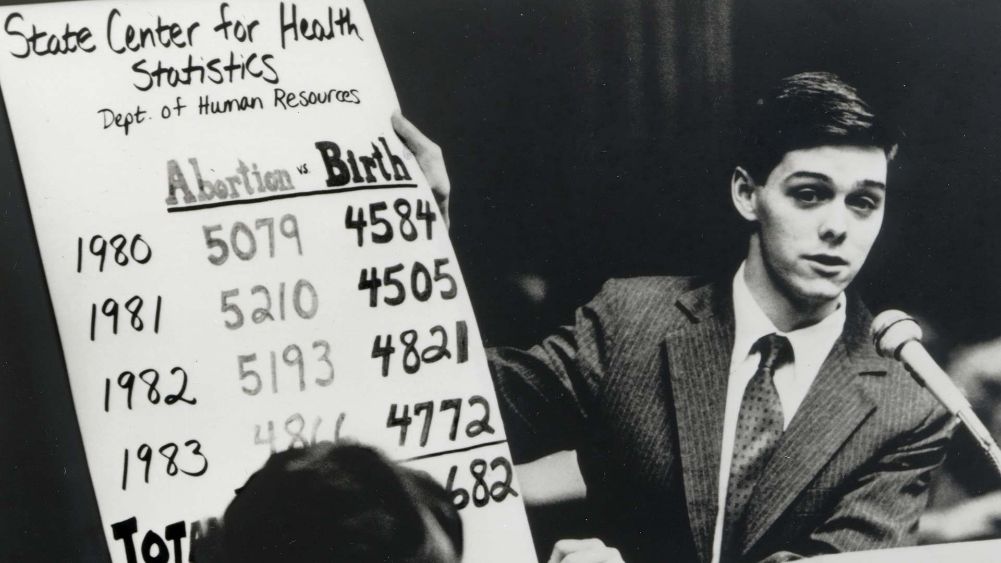 Wednesday, August 3
Six-part Series!
With God On Our Side
Directed by Calvin Skaggs and David Van Taylor
Icaurs Films | Documentary Series | US | 2005
With God on Our Side is a six-hour documentary series treating one of the most important political and cultural stories in contemporary America: the rising power of the Religious Right. This in-depth, non-ideological series traces its roots from the anxious "Christian anti-Communism" of the 1950s to the sophisticated politics of the Christian Coalition of the late 1990s. With over a hundred interviews with leaders and grassroots activists, With God on Our Side captures the spirit of the Religious Right and addresses the persistent questions the movement raises: How does a free society draw the line between Church and State while preserving a place for religious conviction in public life? How do media images of the Religious Right differ from reality? Finally, when politicians and religious activists join forces, who holds the reins?
"A landmark! If you care about what's going on in this country, do not let it slip by." —The Houston Chronicle
OVID EXCLUSIVE – SVOD PREMIERE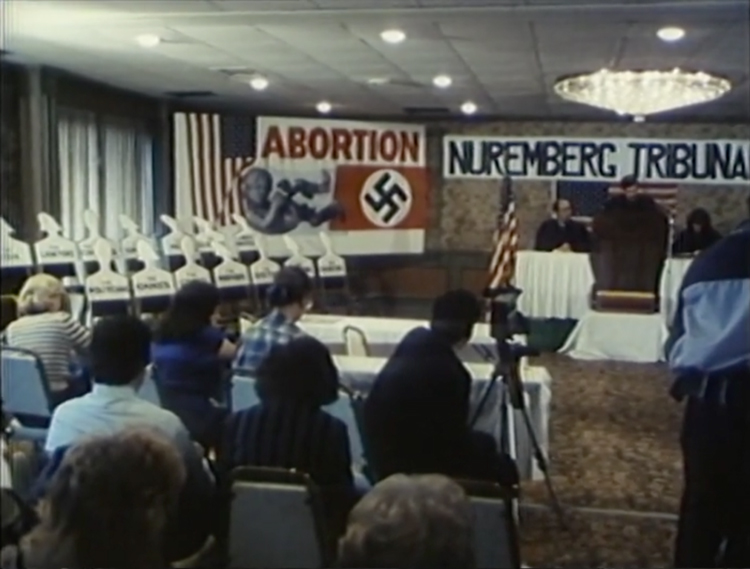 Thursday, August 4
Choice Thoughts: Reflections on the Birth Control War
Directed by Jacqueline Frank
Women Make Movies | Documentary | US | 1996
In a witty mix of rare archival footage and sound bites from religious and political leaders, filmmaker Jacqueline Frank takes a fast-paced look at 100 years of the fight for birth control and legalized abortion. Featuring a concise overview of the work of Planned Parenthood founder Margaret Sanger, Choice Thoughts illuminates how access to birth control became seen as a human right and how this dialogue continues around present-day issues of choice.
OVID EXCLUSIVE 

---
Holy Terror
Directed by Victoria Schultz
Cinema Guild | Documentary | US | 1986
Examines the political activism of the religious New Right, focusing on their anti-abortion efforts. Combining interviews with scenes filmed at anti-abortion conventions and demonstrations, the video provides a revealing, inside look at the movement and its philosophy as expressed by its leaders as well as its rank and file activists.
"A must for any woman over the age of 16… a downright scary film."—NWSA Perspectives (National Women's Studies Association)
OVID EXCLUSIVE 

---
Margaret Sanger: A Public Nuisance
Directed by Terese Svoboda and Steve Bull
Women Make Movies | Documentary Short | US | 1992
Highlights Sanger's pioneering strategies of using media and popular culture to advance the cause of birth control. It tells the story of her arrest and trial, using films, vaudeville, courtroom sketches and re-enactments, video effects, and Sanger's own words. This witty and inventive documentary looks at how Sanger effectively changed the public discussion of birth control from issues of morality to issues of women's health and economic well-being.
OVID EXCLUSIVE 

---
When Abortion Was Illegal
Directed by Dorothy Fadiman
Bullfrog Films | Documentary Short | US | 1993
The era of illegal abortion, roughly the period between the turn of the century and the Roe v. Wade decision in 1973, has been a sealed chapter in women's history.
The profound aura of shame and fear surrounding unwanted pregnancies and abortions before Roe v. Wade kept most women from ever admitting that they had had illegal abortions. Women suffering complications from back alley or self-induced abortions risked arrest if they admitted what they had done, as did their husbands and doctors if they acknowledged compliance and aid.
When Abortion Was Illegal illuminates this largely undocumented era and reveals the physical, emotional, and legal consequences of having an abortion when it was a criminal act.
"A picture of long-remembered fear and last-ditch desperation." —Little Rock Free Press
OVID EXCLUSIVE – SVOD PREMIERE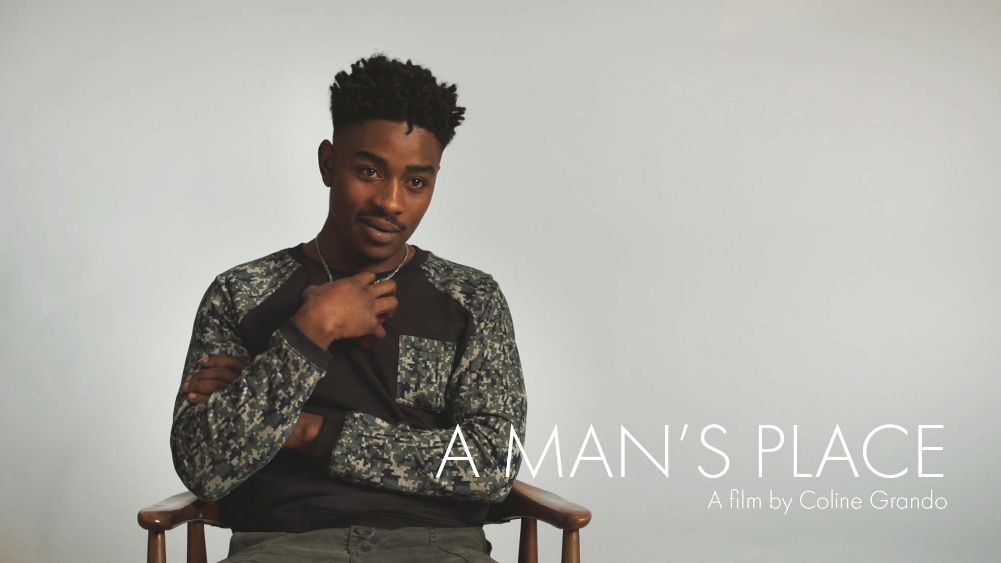 Friday, August 5
A Man's Place
Directed by Coline Grando
Icarus Films | Documentary | France | 2017
"I've always liked to be in charge. Suddenly, I wasn't in charge at all."
The film starts with an empty chair and a simple, monochromatic background. Over the next hour, five men ranging in age from their twenties to fifties sit in the chair and look into the camera—or deliberately away from it. They talk about unexpected pregnancies: how they reacted to learning a partner was pregnant, the complex feelings that arose, and the lasting effects on themselves, their partners, and their relationships.
"Raises the debate on the role of the man in the decision to have an abortion, [and] succeeds in questioning the distribution of parenting responsibilities." —La Libre Belgique
OVID EXCLUSIVE – SVOD PREMIERE
---
I Had an Abortion
Directed by Gillian Aldrich and Jennifer Baumgardner
Women Make Movies | Documentary | US | 2005
Cutting across age, race, class, and religion, the film unfolds personal narratives with intimate interviews, archival footage, family photos, and home movies. Arranged chronologically, the stories begin with Florence Rice, now 86, telling without regret about her abortion in the 1930s. Other women speaking out include Marion Banzhaf, who, inspired by both the Miss America protests and the Stonewall rebellion, fundraised on her campus to pay for her abortion, and Robin Ringleka-Kottke, who found herself pregnant as an 18-year-old pro-life Catholic. With heartfelt stories that are never sentimentalized, I Had an Abortion personalizes what has become a vicious and abstract debate.
"Fresh, moving, important…Muriel Rukeyser wrote, 'If one woman told the truth about her life, the world would split open.' [This film] gives us 10 truth-telling omen, and splits the world open in as many ways." —Katha Pollitt, The Nation
OVID EXCLUSIVE 
---
It Was Rape
Directed by Jennifer Baumgardner
Women Make Movies | Documentary | US | 2013
U.S. sexual assault statistics are startling—and have remained unchanged for decades. The latest White House Council on Women and Girls report reveals that nearly one in five women experiences rape or attempted rape in her lifetime. Among college student victims, who have some of the highest rates of sexual assault, just 12 percent report incidents to law enforcement officials. In earlier studies, 15% of sexual assault victims were younger than 13; 93% of juvenile victims knew their attacker.
It Was Rape gives human faces and voices to statistics, breaking through the silence, denial and victim blaming that allow an epidemic to thrive. Eight women of different backgrounds, ages and ethnicities relate personal stories of surviving sexual assault in their younger years, as well as their struggles toward healing, empowerment, and finally speaking out.
OVID EXCLUSIVE 
---
Middle of Everywhere: The Abortion Debate From America's Heartland
Directed by Rebecca Lee and Jesper Malmberg
Women Make Movies | Documentary | US | 2008
South Dakota is America's heartland—waving cornfields, hard-working farmers, family values, and a population of 750,000, the majority of whom identify as conservative and anti-abortion. Native daughter Rebecca Lee returns home in 2006 on the brink of a historic state vote: House Bill 1215 could make South Dakota the first state to outlaw most abortions since Roe vs. Wade passed almost 30 years earlier. In Middle of Everywhere, Lee discovers the debate to be complex, with both sides claiming compassion for women and the same desire to stop the need for abortion.
OVID EXCLUSIVE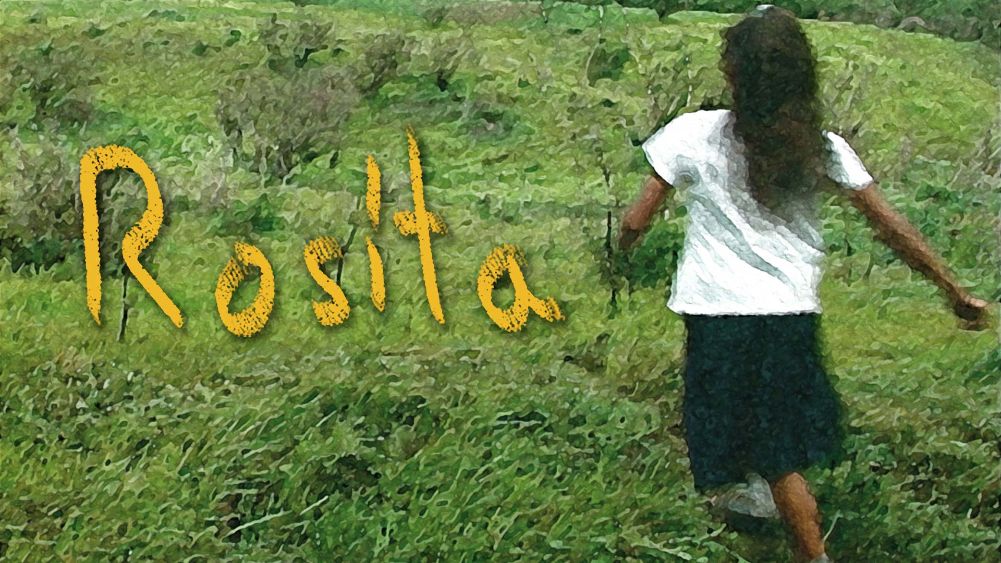 Rosita
Directed by Barbara Attie and Janet Goldwater
Bullfrog Films | Documentary | USA | 2005
Rosita, a documentary by award-winning filmmakers Barbara Attie and Janet Goldwater, traces a young girl's journey from an innocent victim to an unwitting victor.
When a nine-year-old Nicaraguan girl becomes pregnant as a result of a rape, her parents — illiterate campesinos working in Costa Rica — seek a legal "therapeutic" abortion to save their only child's life. Their quest pits them against the governments of Nicaragua and Costa Rica, the medical establishment, and the Catholic Church. When their story gains international media attention, the repercussions ripple across Latin America and Europe.
"A heartbreaking true story." —The Washington Post
OVID EXCLUSIVE – SVOD PREMIERE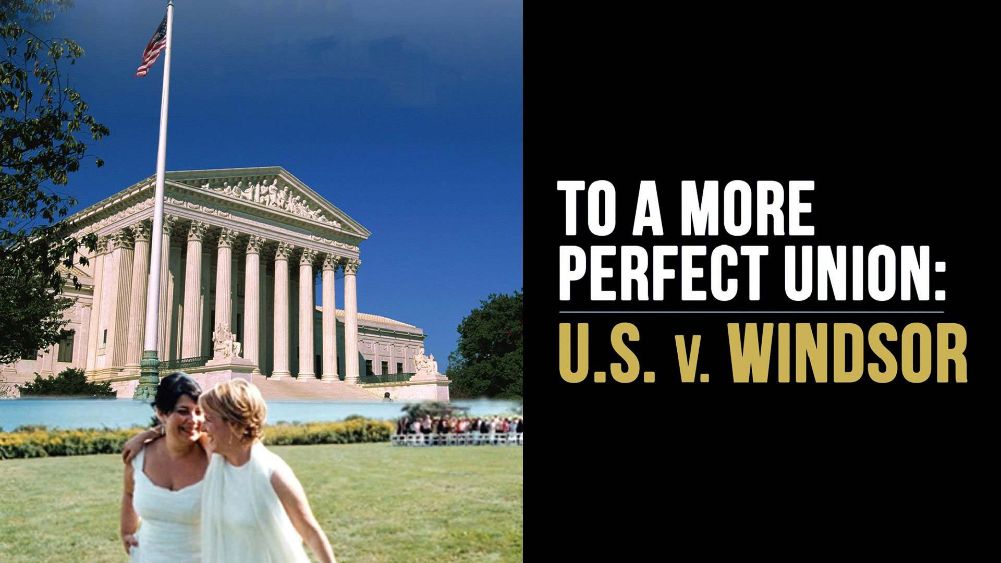 Thursday, August 11

To a More Perfect Union: US v. Windsor
Directed by Donna Zaccaro
First Run Features | Documentary | US | 2018
To a More Perfect Union tells a story of love, marriage, and a fight for equality. The film chronicles two unlikely heroes, octogenarian Edie Windsor and her attorney, Roberta Kaplan, on their quest for justice: Edie had been forced to pay a huge estate tax bill upon the death of her spouse because the federal government denied federal benefits to same-sex couples…and Edie's spouse was a woman. Deeply offended by this lack of recognition of her 40+ year relationship, Edie sued the United States government – and won, making U.S. v. Windsor the pivotal case in the marriage equality movement.
"A vivid and triumphant tale." —Gay City News
OVID EXCLUSIVE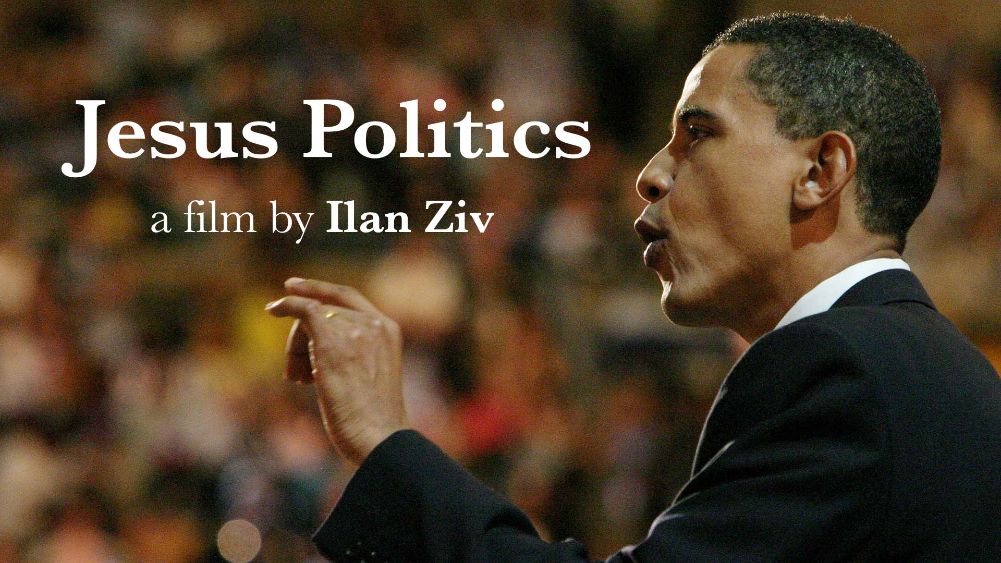 Jesus Politics
Directed by Ilan Ziv
Icarus Films | Documentary | US | 2008
After fighting as an Israeli soldier in the 1973 war, and troubled by the nation's obsessive mixing of the Bible with politics, the filmmaker left for America, which he considered a "safe haven" because of its separation between church and state. Thirty-five years later, alarmed by the prominent role of religion in the 2008 American presidential campaign, he decides to make a road trip, to try and understand the phenomenon.
Rather than follow the candidates, however, Ziv decides to meet with religious activists supporting the Democratic and Republican candidates. From the Iowa Caucus and the New Hampshire and South Carolina primaries to Super Tuesday in Oklahoma, Jesus Politics shows the efforts of Baptist activists for Obama, Catholics and evangelicals for McCain, Christian conservatives for Huckabee, as well as the political efforts of evangelical organizations such as Christians United for Israel.
"A fascinating documentary… a skeptical but admirably balanced explanation and contextualization of the role religion has come to play in American life." —Toronto Globe and Mail
OVID EXCLUSIVE – SVOD PREMIERE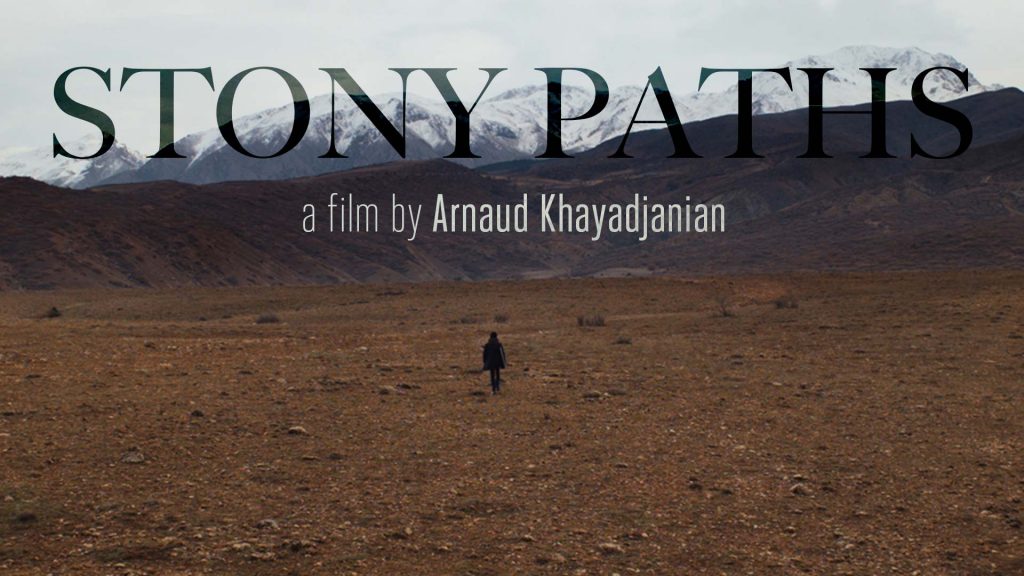 Friday, August 12
Stony Paths
Directed by Arnaud Khayadjanian
Icarus Films | Documentary | France, Turkey | 2015
Following in his great-grandfather's footsteps, Arnaud Khayadjanian undertakes a long trek across Anatolia to better understand the Armenian Genocide and honor its victims. First-hand accounts from his relatives and an old painting guide him in studying the anonymous people who bravely risked everything to save Armenian lives.
OVID EXCLUSIVE – SVOD PREMIERE

---
Kigali Shaolin Temple
Directed by Claire Mollard and Magali Chirouze
Icarus Films | Documentary | US | 2013
Kigali Shaolin Temple is a kung-fu club in Rwanda started by a group of orphans from the genocide. They find fulfillment in passing on their skills and teaching young Rwandans the values of sharing, tolerance and mutual respect. The visual beauty of kung-fu highlights the resilience of a new generation of Rwandans, 20 years after the genocide.
OVID EXCLUSIVE – SVOD PREMIERE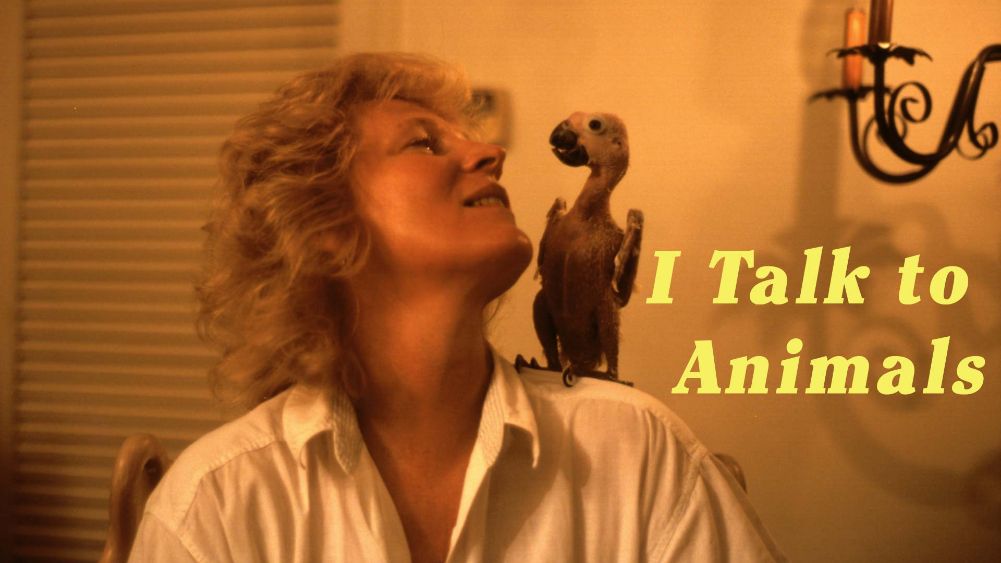 Thursday, August 18
Peter Friedman: Eight Films
I Talk to Animals
Directed by Peter Friedman
Documentary | USA | 1990
Samantha is an "animal therapist and psychic" who has convinced skeptical pet owners, zoo keepers, and racehorse trainers that she really can "talk" to their animals. Here we see her at work counseling racehorses in need of leisure time, "depressed "cats, and negotiating with naughty ants. And we hear from owners and trainers who describe how their animals' behavior changed following Samantha's sessions, and how she told them things about the animals that she "could not have known" — unless the animals told her themselves.
"Open-hearted and open-minded but not New Age-gaga, there is a kindness in the film, and a kind of mystery too." —The Atlanta Constitution
OVID EXCLUSIVE – SVOD PREMIERE
---
The Life and Times of Life and Times
Directed by Peter Friedman and Jean-François Brunet
Documentary | USA | 1998
Why do we age? Do we wear out piece by piece like an old car? Or do our genes determine our lifespan? Scientists are now approaching this complex problem from a variety of angles. Some have genetically selected worms and flies and successfully prolonged their lives well beyond their normal lifespans. Others study the genes of people who've lived to be 100, in search of what they may have in common. Still others, such as Nobel Prize winner Elizabeth Blackburn, studies how chromosomes shorten with age. Others study some of the world's oldest living creatures: the 5000 year old bristle cone pine trees of eastern California. This scientific "road movie" combines scientific rigor which a whimsical use of archival metaphors and animation to make an accessible, entertaining film about something which concerns us all.
OVID EXCLUSIVE – SVOD PREMIERE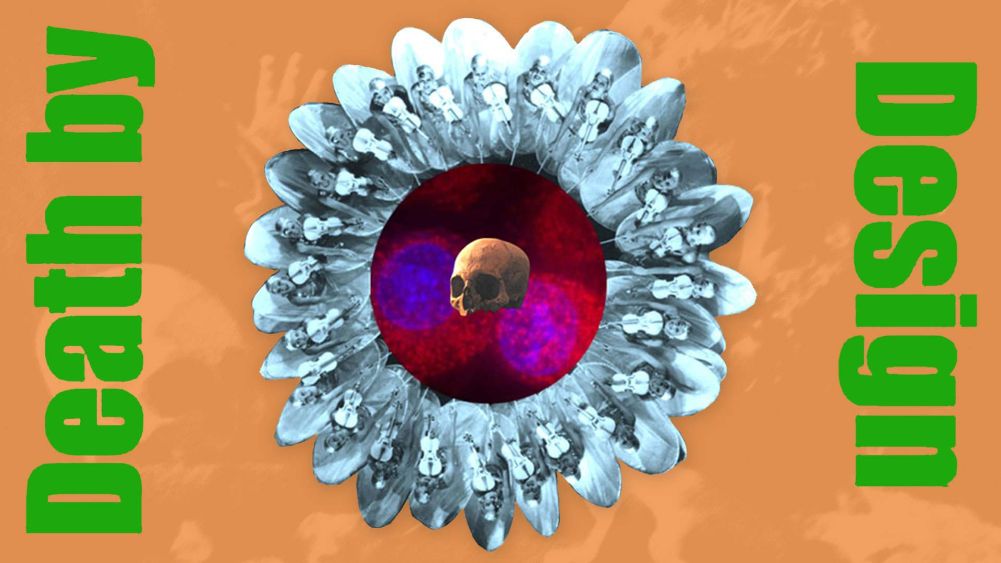 Death By Design: Where Parallel Worlds Meet
Directed by Peter Friedman
Documentary | US | 1995
Death by Design is a guided tour into the invisible world of cells, told through a collage of metaphors. State-of-the-art micro-cinematography is playfully intercut with parallel images from life at the human scale: a hundred lighted violins, imploding buildings, pieces of film on the cutting room floor.
Starring Rita Levi-Montalcini (Nobel Prize winner), Robert Horvitz (Nobel Prize winner), Martin Raff, Polly Matzinger, Pierre Golstein, Klaus-Michael Debatin and a cast of billions.
"One of the year's ten best films." —Film Comment
OVID EXCLUSIVE – SVOD PREMIERE
---
MANA: Beyond Belief
Directed by Peter Friedman
Documentary Short | US | 2005
This feature-length essay explores "power objects." Power objects include paintings by Rembrandt and, to a lesser extent, paintings which are no longer by Rembrandt. They also include people like Elvis Presley and, to a lesser extent, people who imitate Elvis in order to vicariously embody his mana. And they include voodoo priests who dress in the costumes of their long-dead ancestors in order to incarnate their mana. People, all people, all over the world have their own versions of mana, residing in their minds or in the objects themselves.
"Intriguingly deadpan." —The Village Voice
OVID EXCLUSIVE – SVOD PREMIERE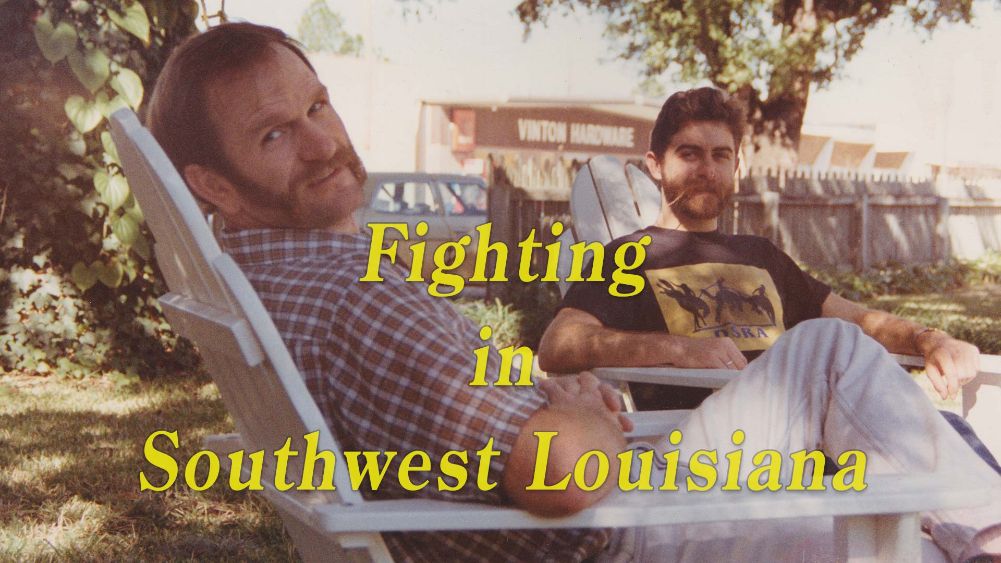 Friday, August 19
Fighting in Southwest Louisiana
Directed by Peter Friedman
Documentary Short | US | 1992
Danny Cooper, a rural mailman, lives with his lover Ben Royal in a remote town in the deep south. Far from the sophistication and relative tolerance of urban centers, Danny has been openly gay since his teens. He has paid a price for his honesty–it cost him his job and his home but he's always fought back, and frequently won. Danny fights AIDS with the same openness and courage–And even while facing the prospect of an early death, he calls himself "the luckiest human in the world."
"A minor masterpiece." —Art & Understanding Magazine
OVID EXCLUSIVE - SVOD PREMIERE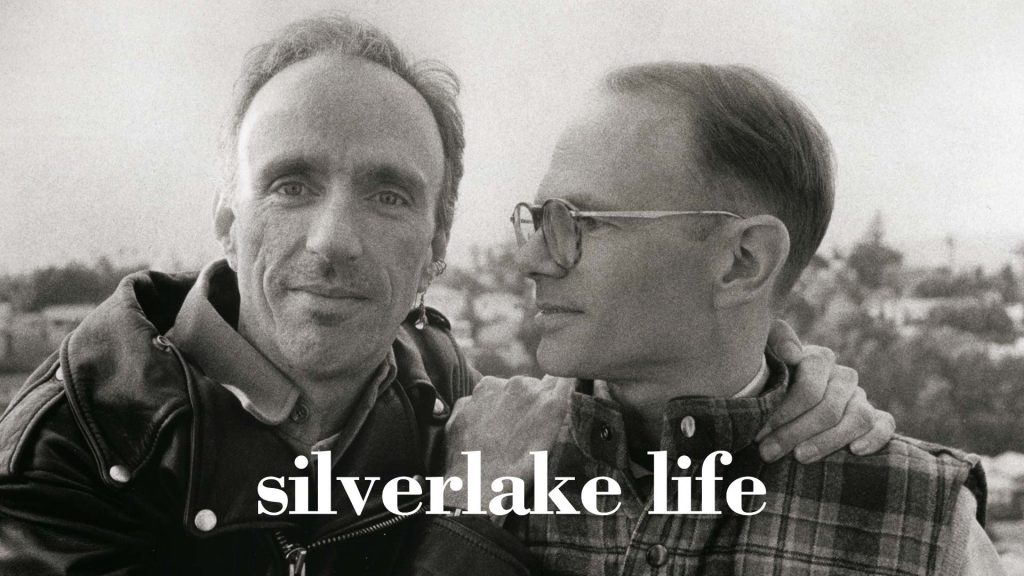 Silverlake Life
Directed by Peter Friedman
Documentary | US | 1993
A video diary of life with AIDS. Told with guts and humor by longtime lovers Tom Joslin and Mark Massi, this documentary celebrates the power of love in the face of a devastating illness.
"No one who sees it through to its unexpectedly buoyant final scene will be unchanged by the experience." —Los Angeles Times
OVID EXCLUSIVE - SVOD PREMIERE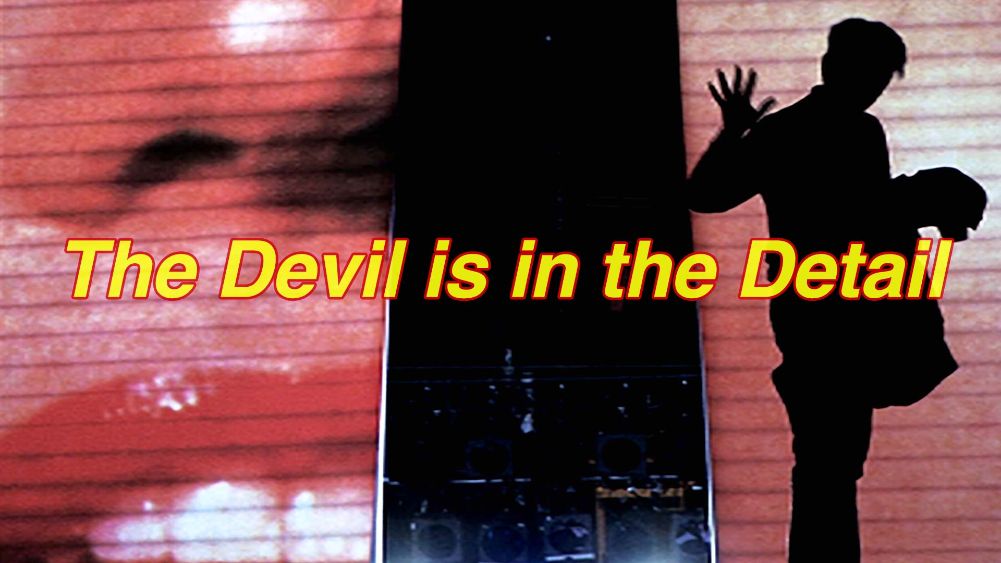 The Devil is in the Detail
Directed by Peter Friedman
Documentary | US | 2021
A feature-length cinema vérité portrait of one of the world's greatest stage directors at work, filmed over the course of a year. From his first sketches in pencil until opening night, we witness Carsen's creative processes as he reinvents Leonard Bernstein's CANDIDE, which Bernstein and writer Lillian Hellman based on the classic 18th century book by Voltaire, in order to satirize Senator McCarthy and his anti-Communist witch-hunts.
OVID EXCLUSIVE - SVOD PREMIERE

---
Roy Smeck: Wizard of the Strings
Directed by Peter Friedman
Documentary | US | 1984
In 1926, Warner Brothers premiered the first sync-sound film ever made. It featured a largely unknown vaudeville performer named Roy Smeck. The film showcased Roy's virtuosity on the guitar, the ukulele, and the banjo, and it made him a major national star overnight, with appearances in many other films, his name on guitars and sheet music, and ultimately he became a major influence on American pop culture, popularizing these instruments as never before. This Academy Award-nominated short includes archival footage of Roy in the 1920's and 1930's, his farewell performance at the age of 82, and testimonials from Gene Autry, Arthur ("Pennies from Heaven") Tracy, Mel Bay and others.
OVID EXCLUSIVE — SVOD PREMIERE
Complete list of films premiering on OVID this month (in alphabetical order):
A Man's Place, Coline Grando (2017)
Choice Thoughts, Jacqueline Frank (1996)
Death by Design, Peter Friedman (1995)
The Devil is in the Detail, Peter Friedman (2021)
Fighting in Southwest Louisiana, Peter Friedman (1992)
Holy Terror, Victoria Schultz (1986)
I Had an Abortion, Gillian Aldrich and Jennifer Baumgardner (2005)
I Talk to Animals, Peter Friedman (1990)
It Was Rape, Jennifer Baumgardner (2013)
Jesus Politics, Ilan Ziv (2008)
Kigali Shaolin Temple, Magali Chirouze and Claire Mollard (2013)
The Life & Times of Life & Times, Peter Friedman (1998)
MANA – Beyond Belief, Peter Friedman (2005)
Margaret Sanger: A Public Nuisance, Steve Bull and Terese Svoboda (1992)
Middle of Everywhere, Rebecca Lee and Jesper Malmberg (2008)
Rosita, Barbara Attie and Janet Goldwater (2005)
Roy Smeck: Wizard of the Strings, Peter Friedman (1984)
Silverlake Life, Peter Friedman (1992)
Stony Paths, Arnaud Khayadjanian (2015)
To a More Perfect Union, Donna Zaccaro (2018)
When Abortion Was Illegal, Dorothy Fadiman (1993)
With God on Our Side, Calvin Skaggs and David Van Taylor (2005)