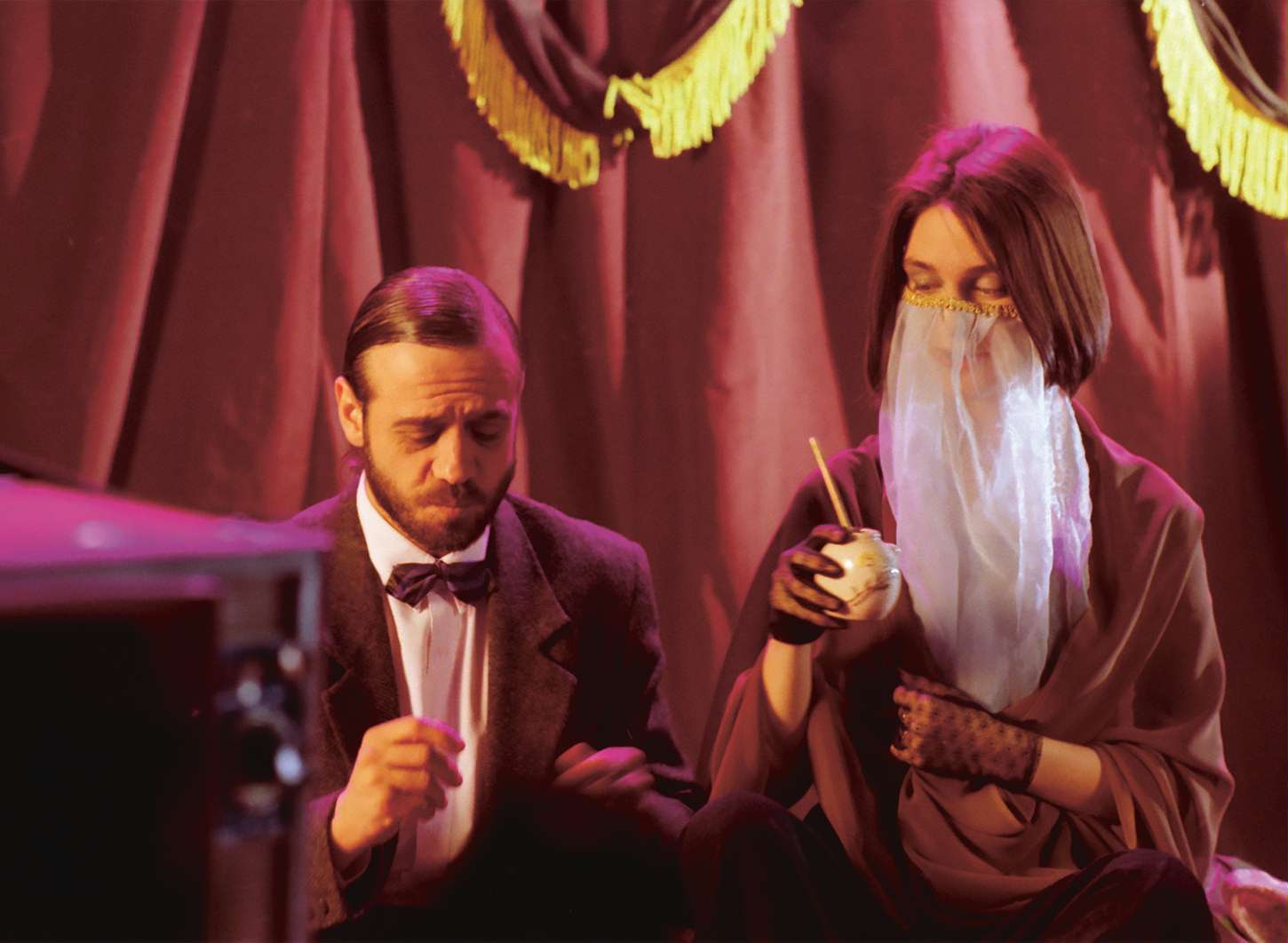 Film Comment on "The Wandering Soap Opera"
Cinematic free spirit Raúl Ruiz was one of the great innovators of filmmaking, working both abroad and in his native Chile. Ruiz's political activities forced him into exile in the 1970s, returning to Chile in 1990 to film The Wandering Soap Opera. The film was finally finished and released in 2017 by his widow Valeria Sarmiento, six years after his death. Based on Ruiz's belief that "there is no such thing as Chilean reality", The Wandering Soap Opera looks at life at the end of the Pinochet regime through the lens of the telenovela.
Written on the occasion of the film's US premiere in 2018, Jonathan Romney at Film Comment offers valuable context and analysis of Ruiz's beguiling final film.
A title card in the film holds a joke from Ruiz: "If you behave badly in this life, you become Chilean in the next one." Romney writes:
His views on the fundamental weirdness of his national culture are to be taken with a pinch of salt: they're in a spirit not that different from the way that the Portuguese, the Welsh, the Swiss talk about themselves (insert your own example). But the peculiar extremity of Chile's destiny in the 20th century—a brutal period from which, in 1990, the nation was just beginning to emerge—explains something of the strange dreamlike tone of The Wandering Soap Opera, in which every character seems to be sleepwalking, and in which we can imagine the director too being in a state of head-spinning bedazzlement, coping with the strangeness of his return.

OVID is proud to offer three films by Raúl Ruiz.