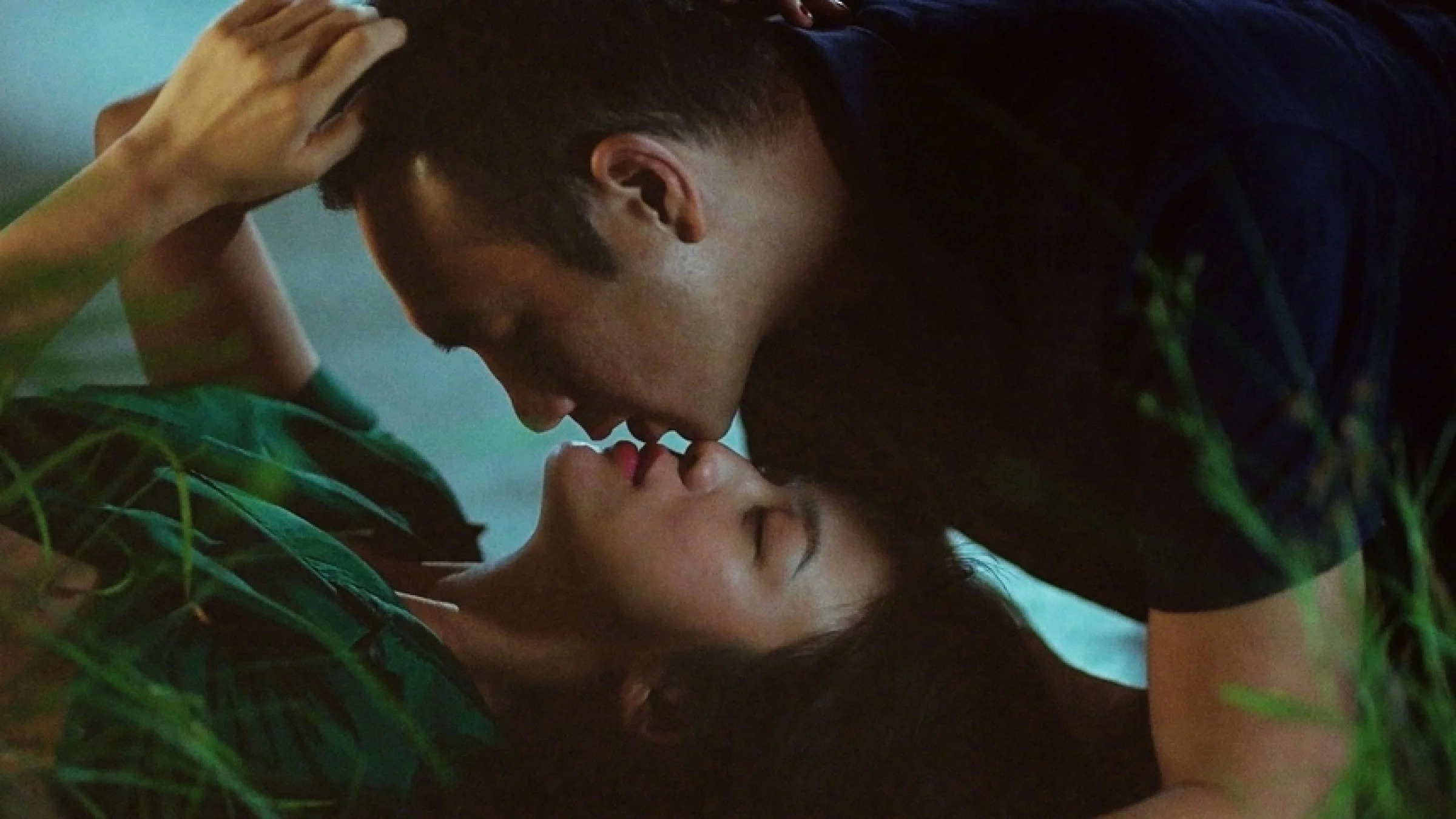 OVID's May Releases: John Cleese and Graham Chapman before they were Pythons, the epic history of the working class, two by Lina Wertmüller, "Nowhere in Africa" & more!
OVID.tv is proud to announce its May slate of 35 streaming releases, including 11 exclusively streaming on OVID.
On May Day (May 1st), OVID will present the exclusive SVOD premiere of the four-part series The History of the European Working Class. Beginning with the Industrial Revolution and ending with deindustrialization and the vanishing of the working class, this new series is essential viewing.
Sketch comedy joins the OVID roster for the first time with the splendidly silly At Last the 1948 Show. This precursor to Monty Python stars future Pythons Graham Chapman and John Cleese alongside Marty Feldman (Young Frankenstein) and British comedy fixture Tim Brooke-Taylor. A must for anyone interested in Monty Python and its many influences.
OVID in May also features critically-acclaimed dramas from around the world. These include Oscar-winning epic Nowhere in Africa, the disturbing Russian drama Beanpole, Lina Wertmüller's sexy and provocative Swept Away, and Bi Gan's dazzling masterpiece Long Day's Journey Into Night. All this and more comes to OVID in May!
Details on all films coming to OVID in May are below. 
(Image from Bi Gan's Long Day's Journey into Night, premiering on OVID on May 12th)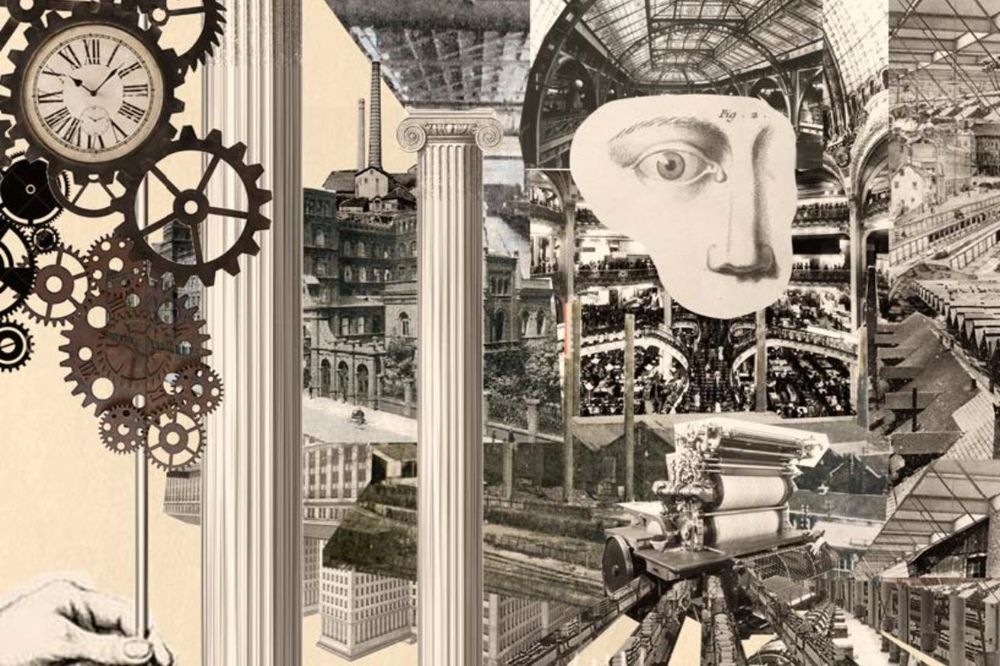 Sunday, May 1
A History of the European Working Class
Part One and Two
A four-part series by Stan Neumann
Icarus Films | Documentary Series | France | 2020
Part One – The Factory (1700–1820)
From the beginning of the 18th century, a new economy appears in Great Britain, driven by industry and commerce. The farm workers of the country side must now work for wages in large factories. 
Part Two – The Barricades (1840–1913)
Unlike England, France is carrying out a slow industrial revolution, without large factories and without massive rural exodus. Yet it is there that the most radical socialist and revolutionary movements develop, and several revolutions make Europe tremble in the 19th century. It's in Germany where the first mass workers party adopts Marxism as an official doctrine. 
OVID EXCLUSIVE – SVOD PREMIERE
Monday, May 2
A History of the European Working Class
Part Three and Four
A four-part series by Stan Neumann
Icarus Films | Documentary Series | France | 2020
Part Three – Chain Time (1914–1939)
At the end of the 19th century, enlightened employers understand that to produce better and faster, they must treat their workers well and feed them better. The Russian revolution gives hope to an entire generation of workers, but the attempts to take up arms are crushed by the ruling classes. The Fascist and Nazi powers seize power by pretending in the name of the mythical "worker", but soon declare the end of the class struggle.
Part Four – Time of Destruction
In the 1930's, the working class seems very powerful. But again, it will be defeated. In Spain, Franco, in Germany, Hitler, in Italy, Mussolini, enslave Europe and the workers become pawns to do the dirty work.
OVID EXCLUSIVE – SVOD PREMIERE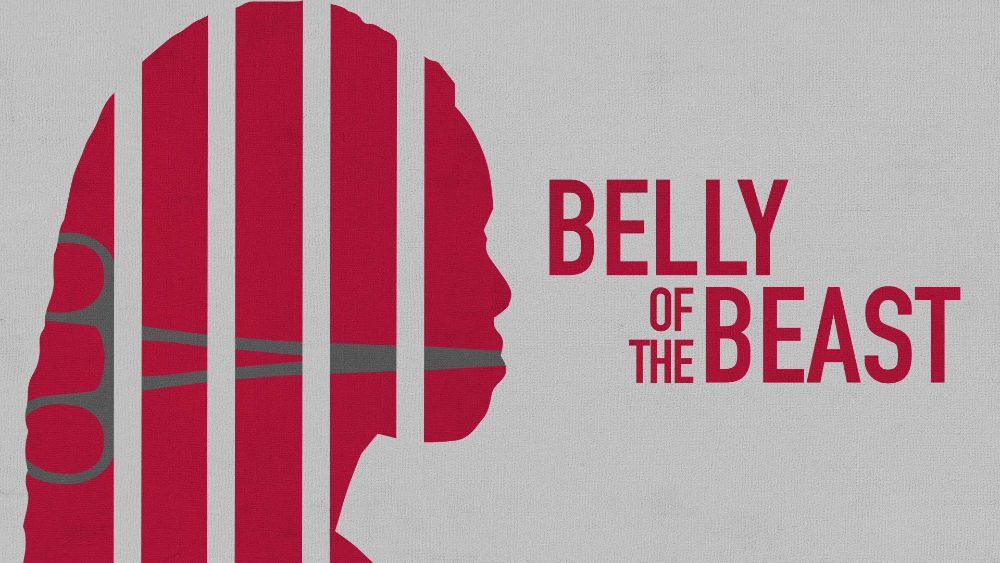 Tuesday, May 3
Belly of the Beast
Directed by Erika Cohn
Passion River Films | Documentary | USA | 2020
When a courageous young woman and a radical lawyer discover a pattern of illegal sterilizations in California's women's prisons, they wage a near-impossible battle against the Department of Corrections. With a growing team of investigators inside prison working with colleagues on the outside, they uncover a series of statewide crimes – from inadequate health care to sexual assault to coercive sterilizations – primarily targeting women of color.
Winner! Emmy Award 'Outstanding Current Affairs Documentary'
"Demonstrates how exclusionary our social myths around motherhood and giving birth are." —Hyperallergic
---

Decade of Fire
Directed by Gretchen Hildebran and Vivian Vazquez
Passion River Films | Documentary | France | 2020
In the 1970s, the Bronx was on fire. Abandoned by city government, nearly a half-million people were displaced as their close-knit, multi-ethnic neighborhood burned, reducing the community to rubble. While insidious government policies caused the devastation, Black and Puerto Rican residents bore the blame. In this story of hope and resistance, Bronx-born Vivian Vazquez exposes the truth about the borough's untold history and reveals how her embattled and maligned community chose to resist, remain and rebuild.
"As much a reclamation or restoration project as an expose." —Matt Zoller Seitz, RogerEbert.com
---

Naila and the Uprising
Directed by Julia Bacha
Passion River Films | Documentary | USA, Israel | 2017
When a nationwide uprising breaks out in 1987, a woman in Gaza must choose between love, family, and freedom. Undaunted, she embraces all three, joining a clandestine network of women in a movement that forces the world to recognize the Palestinian right to self-determination for the first time.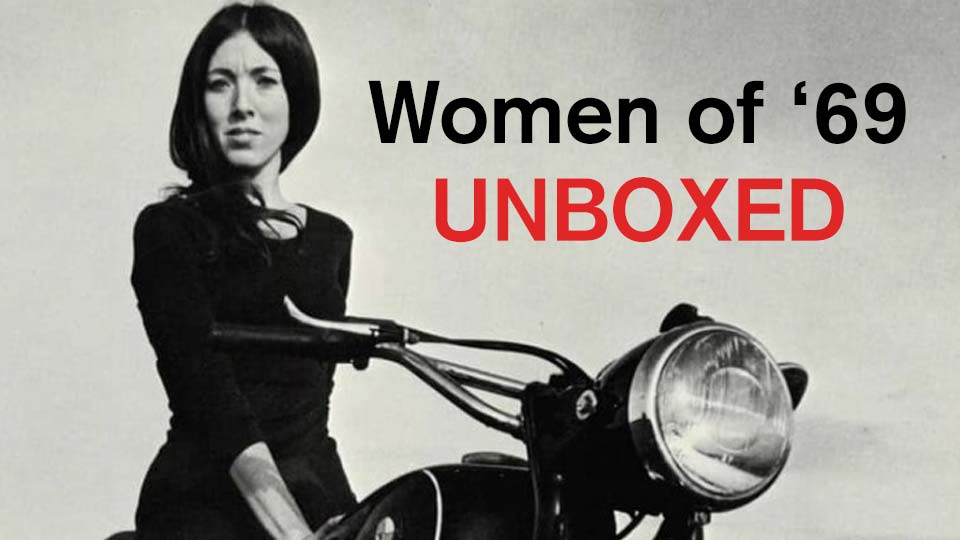 Wednesday, May 4
Women of '69, Unboxed
Directed by Peter Barton
Passion River Films | Documentary | USA | 2016
An intimate, personalized portrait of women of the 1960s through the eyes of one colorful class that graduated in 1969 – the same year as Hillary Clinton – and recently turned 65, starting to explore the New Old Age. At a time when their parents were asking less of themselves, many of these women are asking more. Where will it take them?
"An honest and revealing look at the women of the Skidmore Class of '69." —Queens World Film Festival 
Thursday, May 5
Ascendancy
Directed by Edward Bennett
Starring Julie Covington
BFI | Feature | UK | 1982
Set in Ireland in 1920, Ascendancy is a powerful meditation on English guilt over the tormented history of Northern Ireland. Connie (Julie Covington) is an English aristocrat driven to despair over the horrors of war, including both the residual effects of the Great War and a new wave of violence emerging on the streets of Ulster.
Produced in 1982 by the BFI and Channel 4, Ascendancy reflects the political climate of the time, when the British government's strategy for dealing with Northern Ireland was often openly questioned. Edward Bennett's forceful and intelligent film won the Golden Bear at the Berlin Film Festival, but has since been difficult to see – it is now ripe for reappraisal.
---

Maeve
Directed by Pat Murphy
Starring Mary Jackson
BFI | Feature | UK | 1981
Pat Murphy and John Davis' experimental film attempts to posit an alternative, feminist perspective on the Troubles and Irish nationalism. Flitting between the various pasts and present, it follows the experiences of the titular character as she grows up under the specter of sectarianism, leaves Belfast and then returns after years away.
Made during the period when theoretical debate informed both the subject matter and form of British independent film, Maeve attempts to subvert supposedly masculine traditions of film language with avowedly unusual and disruptive techniques, presenting a feminist alternative to the conventional narrative of the Troubles.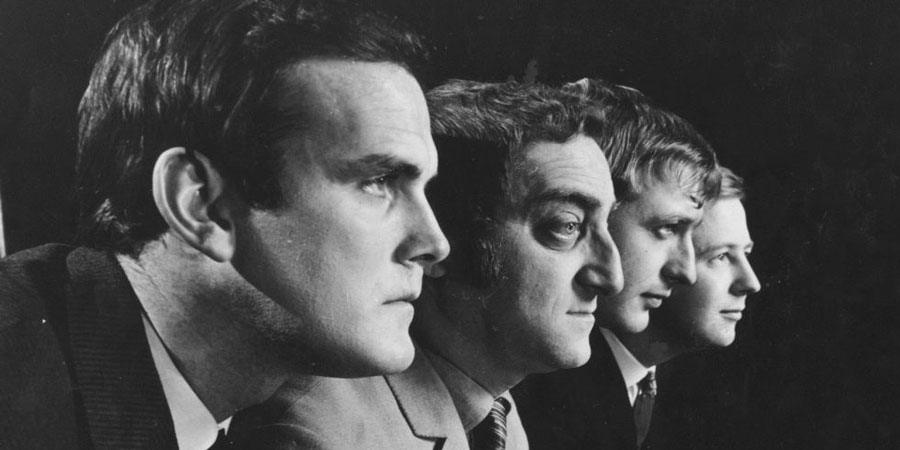 Friday, May 6
At Last the 1948 Show
Directed by Ian Fordyce
Starring Graham Chapman, John Cleese, Marty Feldman and Tim Brooke-Taylor
BFI | 13 Episodes | UK | 1967–1968
This groundbreaking, splendidly silly and surreal comedy sketch series, written and performed by John Cleese, Graham Chapman, Tim Brooke-Taylor and Marty Feldman (Young Frankenstein), was a major milestone on the road to Monty Python's Flying Circus.
Written and performed by future Pythons Graham Chapman and John Cleese, Tim Brooke-Taylor, who later found fame in The Goodies (BBC/ITV, 1970–80), and Marty Feldman, the sketch-based series was often Monty Python in all but name – it even featured an early version of the 'Four Yorkshiremen' sketch that later became a staple of the Python stage show.
"Essential viewing." —The Arts Desk
Tuesday, May 10
Hidden Heritage: The Roots of Black American Painting
Directed by Andrew Piddington
BFI | Documentary | UK | 1991
Traces the work of Black American artists from the American Revolution to World War II. Places the artists' individual achievements in the context of social change, abolition of slavery, Jim Crow laws, racial violence and segregation.
OVID EXCLUSIVE
Wednesday, May 11
Edward Hopper
Directed by Ron Peck
BFI | Documentary | UK | 1981
A film based on a 'search' undertaken by film-maker Ron Peck into the life and work of the painter Edward Hopper. It uses conversations with Gail Levin, Curator of the Hopper Collection at the Whitney Museum, New York, an archive recording of an interview with Hopper and his wife Jo, and a close examination of Hopper's paintings.
OVID EXCLUSIVE
---
Giacometti
Directed by Michael Gill
BFI | Documentary Short | UK | 1967
Spend a few minutes with Giacometti in his Paris studio and watch him "squeezing and stretching and mauling the clay in his hands". Through sharply edited close-ups, dissonant soundtrack and solemn commentary, this Arts Council film captures the intensity of the artist's concentration as he rhythmically models the spindly, elongated figures that characterise his work.
The Arts Council commissioned this film to coincide with their major retrospective of Giacometti's work at the Tate Gallery (now Tate Britain) in the summer of 1965. A similar exhibition was held concurrently at the Museum of Modern Art in New York, sealing the artist's reputation as a modern master. Listen out for Giacometti's voice and hone your French—it isn't subtitled.
OVID EXCLUSIVE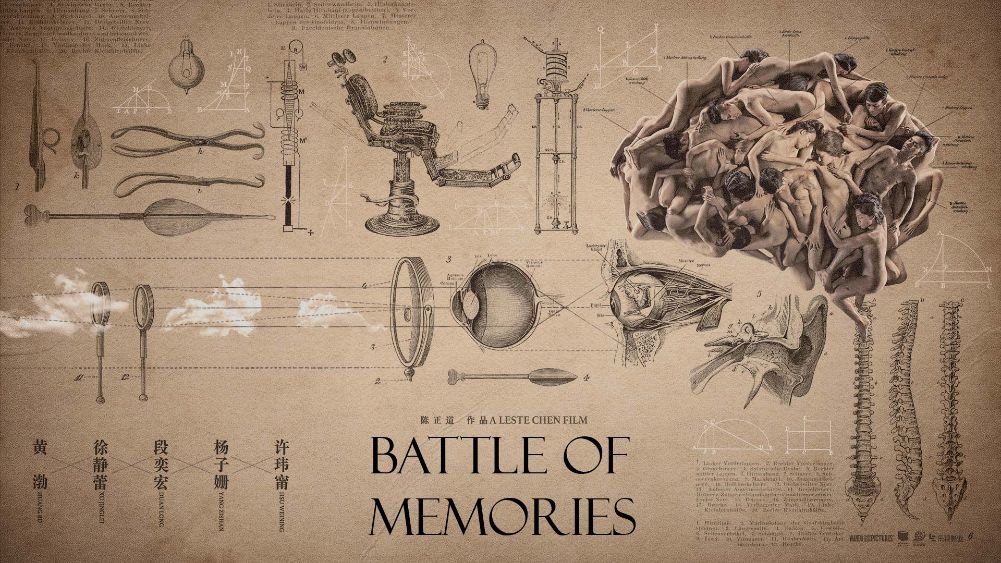 Thursday, May 12
Battle of Memories
Directed by Leste Chen
Starring Huang Bo and Jinglei Xu
China Lion | Feature | China | 2017
When a famous writer (Huang Bo) decides to have his memories wiped to forget a divorce, he regrets it. Attempting to recover the memories, he becomes haunted by psychopathic thoughts, acting out in ways both he and those around him could never imagine.
"A tightly wound police procedural with a dash of science fiction thrown in." —Film Pulse
---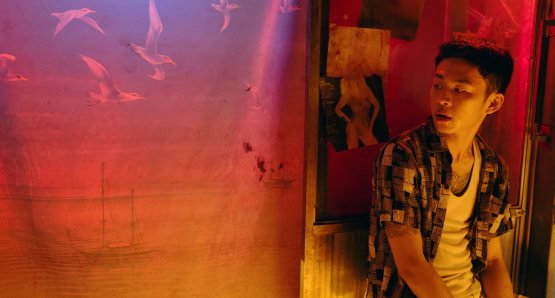 Long Day's Journey into Night
Directed by Bi Gan
Starring Jue Huang, Sylvia Chang and Wei Tang
Kino Lorber | Feature | China | 2018
Bi Gan follows up his knockout debut, Kaili Blues, with this noir-tinged stunner about a lost soul (Jue Huang) on a quest to find a missing woman from his past (Wei Tang, Lust, Caution). Following leads across Guizhou province, he crosses paths with a series of colorful characters, among them a prickly hairdresser played by Taiwanese superstar Sylvia Chang. When the search leads him to a dingy movie theater, the film launches into an hour-long, gravity-defying 3D sequence shot that plunges its protagonist—and us—into a labyrinthine cityscape. China's biggest arthouse hit of all time, the film took in more than $40 million dollars in its opening weekend at the domestic box office.
"You may carry the echoes of this indefinable masterpiece long after you've awakened from it." —The Boston Globe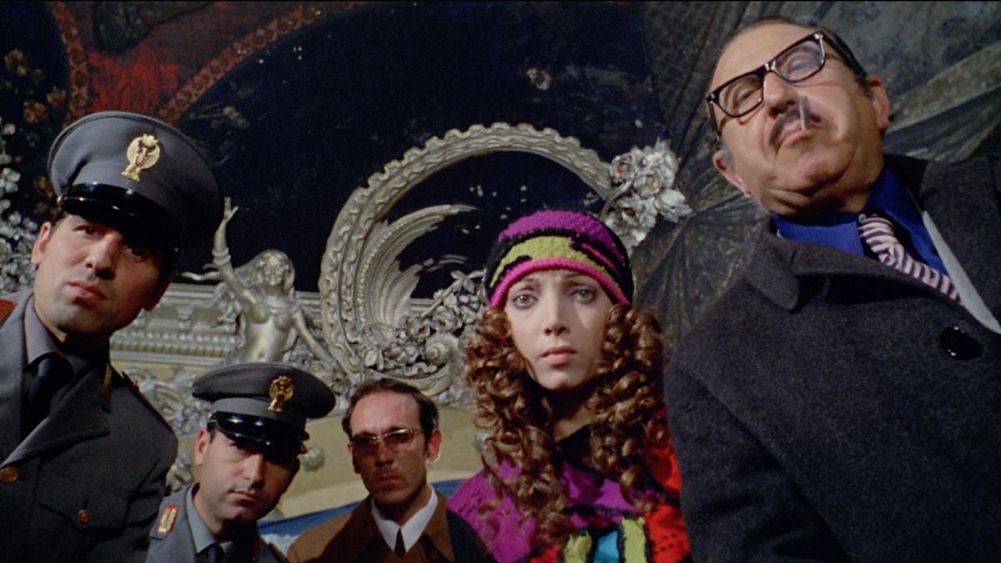 Friday, May 13
The Seduction of Mimi
Directed by Lina Wertmüller
Starring Giancarlo Giannini and Mariangela Melato
Kino Lorber | Feature | Italy | 1972
The Seduction of Mimi is a raucous sex comedy that brought international fame to director Lina Wertmüller (Swept Away).
Giancarlo Giannini (Love and Anarchy) gives a wonderfully comic performance as the sad sack Mimi, a Sicilian laborer whose refusal to vote for the Mafia's candidate leads him to lose his job, his wife and his home. At rock bottom, he revives his spirits by falling in love with the beautiful, radical Fiorella (Mariangela Melato), with whom he starts a new life as a reliable husband and father. But the past comes back to haunt him, piling on comical complexities as all his energies surge into defending his honor, an obsession that has horrendous but hilarious consequences.
A blistering satire of Italy in the 1970s, The Seduction of Mimi takes aim at a corrupt government, compromised labor leaders and the Neanderthal sexual politics of men in power, with uproarious results.
"A disciple of Fellini, Ms. Wertmüller is a supreme satirist.." —Los Angeles Free Press
---
Swept Away
Directed by Lina Wertmüller
Starring Giancarlo Giannini and Mariangela Melato
Kino Lorber | Feature | Italy | 1974
Set against the backdrop of the beautiful Mediterranean, Swept Away is Lina Wertmuller's most famous and controversial film about sex, love and politics. On an elegant yacht cruising off the coast of Sardinia, Raffaella (Mariangela Melato), a rich and stunning capitalist, enjoys tormenting Gennarino (Giancarlo Giannini), a Communist sailor. Fate weaves a different scenario and roles become reversed when the two find themselves stranded together on a deserted island. Raffaella must submit to Gennarino in order to survive, which culminates in a dramatic climax when they are rescued. They must determine if their love can survive the harsh realities of civilization.
"Very funny." —Roger Ebert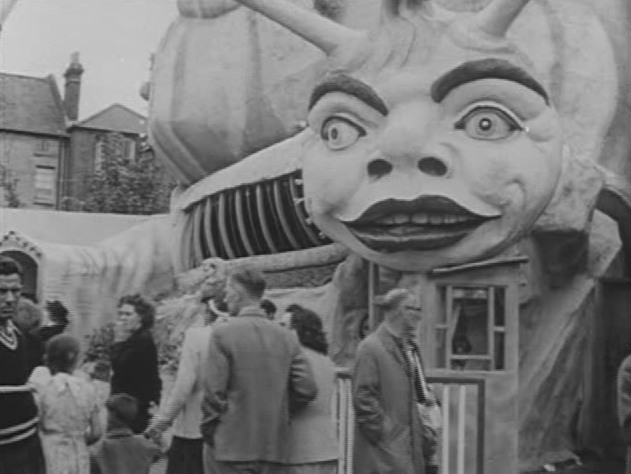 Tuesday, May 17
"The Free Cinema movement not only reinvented British documentary making, but this highly influential period in the country's cinema history was the precursor for the better known British New Wave of social realist films in the late 1950s and early 1960s." —BFI
O, Dreamland
Directed by Lindsay Anderson
BFI | Documentary Short | UK | 1953
Lindsay Anderson's ground-breaking short film about a Margate amusement park, which helped to launch a new documentary movement.
---
Together
Directed by Lindsay Anderson
BFI | Documentary Short | UK | 1956
Two deaf-mute dock workers eke out a humble East End existence in Lorenza Mazzetti's striking and poetic example of Free Cinema.
---
The Vanishing Street
Directed by Robert Vas
BFI | Documentary Short | UK | 1962
Moving record of a once-thriving East End Jewish community on the cusp of enormous change.
---
Enginemen
Directed by Michael Grigsby
BFI | Documentary Short | UK | 1959
Enginemen records the life and work of engine workers in a locomotive shed just outside Manchester. At the time of British Railways' changeover from steam to diesel, the film explores their sense of loss and frustration with poetry and compassion, but shorn of sentimentality.
---
Food for a Blush
Directed by Elizabeth Russell
BFI | Documentary Short | UK | 1959
A surreal journey through bohemian Chelsea in the mid-1950s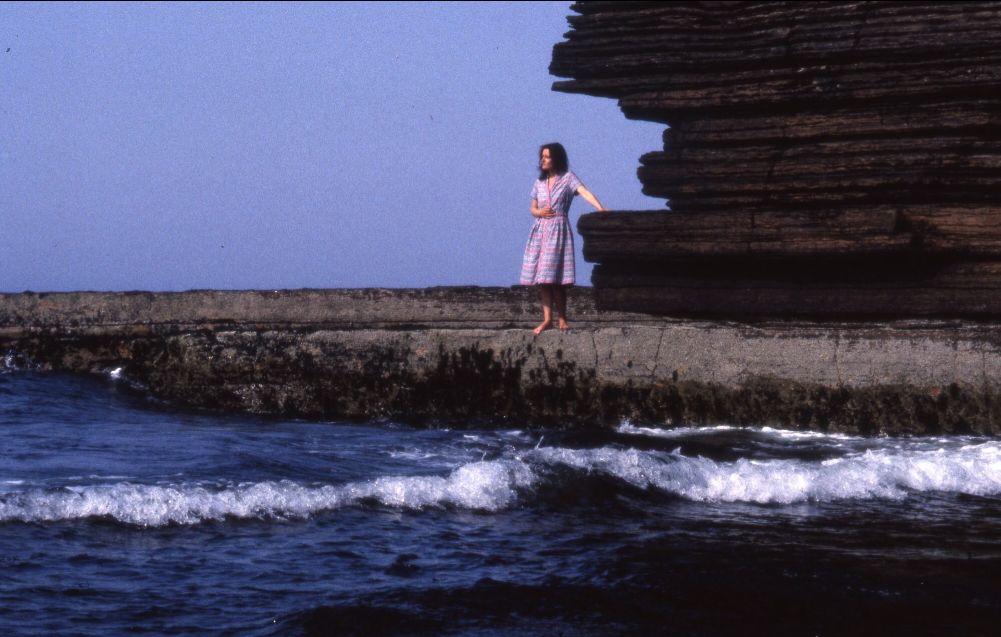 Wednesday, May 18
Blue Black Permanent
Directed by Margaret Tait
Starring Celia Imrie and Gerda Stevenson
BFI | Feature | UK | 1992
Margaret Tait's tale of three generations of women in a Scottish family swirls out through a series of interlinking stories and recollections, taking place in Edinburgh and the Orkney Islands. Drawn to the sea, it appears that the grandmother and mother both drowned accidentally, and their unfolding dramas overlap with restrained pathos. Tait's first feature, this film was made when she was 74.
"Genuinely haunting." —On: Yorkshire Magazine
---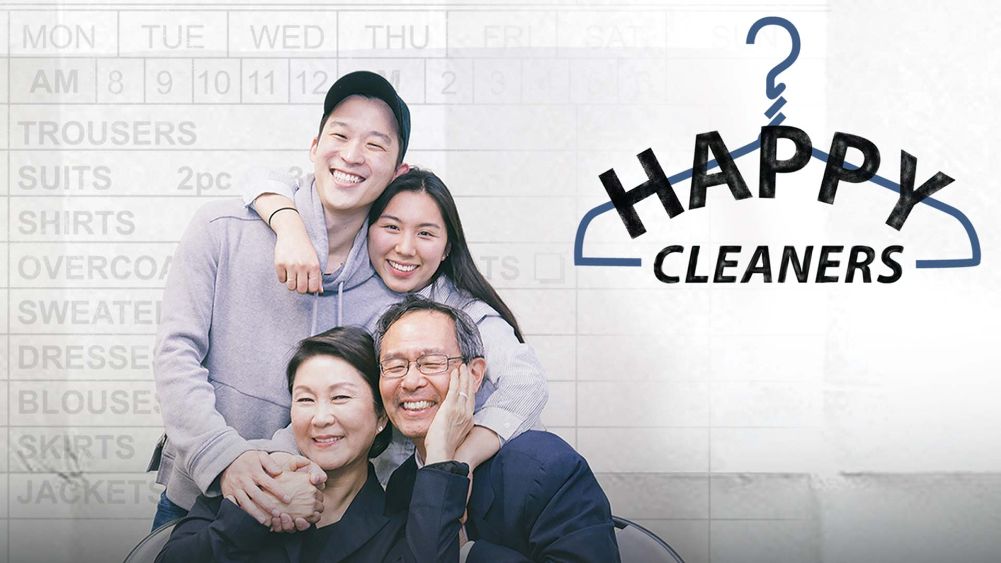 Happy Cleaners
Directed by Julian Kim and Peter S. Lee Julia
Starring Donald Chang, Yeena Sung and Dax Richardson
Passion River | Feature | USA | 2019
Happy Cleaners is about the Choi Family living and surviving in Flushing, Queens. We observe the day-to-day lives of the Choi Family members as they navigate through their respective struggles, cultural clashes, inner angst, all while trying to keep the family dry cleaning business afloat​.
"With genuine pathos, they examine the trials, tribulations and triumphs of a quartet of fascinating cinematic protagonists." —Film Festival Today
Thursday, May 19
Nowhere in Africa
Directed by Caroline Link
Starring Juliane Köhler
Kino Lorber | Feature | Germany | 2002
Winner of the 2002 Best Foreign Language Film Oscar, as well as five 2002 German Film Awards (Golden Lolas), including best film, director and cinematography, Nowhere in Africa is based on the best-selling autobiographical novel by Stefanie Zweig.
A love story spanning two continents, Nowhere in Africa is the extraordinary true tale of a Jewish family who flees the Nazi regime in 1938 for a remote farm in Kenya. Abandoning their once-comfortable existence in Germany, Walter Redlich, his wife Jettel (Juliane Köhler, of Aimee and Jaguar) and their five-year-old daughter Regina each deal with the harsh realities of their new life in different ways.
"Everything in the film rings true, is deeply moving, richly photographed, and wonderfully acted." —Arizona Republic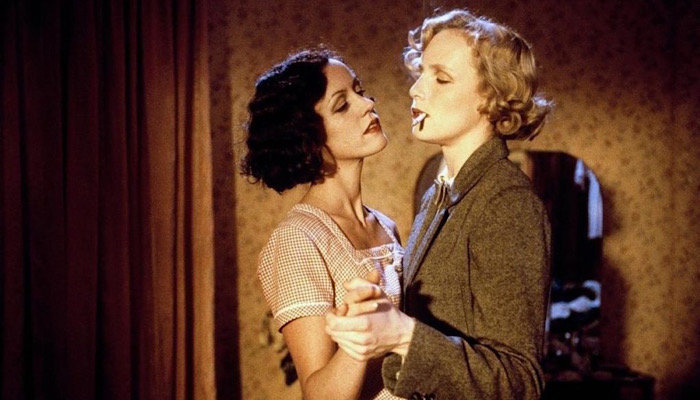 Friday, May 20
Aimee & Jaguar
Directed by Max Färberböck
Starring Juliane Köhler and Maria Schrader
Kino Lorber | Feature | Germany | 1999
In 1943, while the Allies are bombing Berlin and the Gestapo is purging the capital of Jews, a dangerous love affair blossoms between two women. One of them, Lilly Wust (Nowhere in Africa's Juliane Köhler), married and the mother of four sons, enjoys the privileges of her stature as an exemplar of Nazi motherhood. For her, this affair will be the most decisive experience of her life. For the other woman, Felice Schragenheim (Maria Schrader), a Jewish woman and member of the underground, their love fuels her with the hope that she will survive.
Max Färberböck's debut film, based on the book of the same name, is the true story of this extraordinary relationship. The film was nominated for a 1999 Golden Globe Award and was Germany's submission for the Best Foreign Language Film Oscar. Both actresses received Silver Bears at the 1999 Berlin International Film Festival for their portrayals.
"A sophisticated and beautiful feature debut." —LA Weekly
OVID EXCLUSIVE
---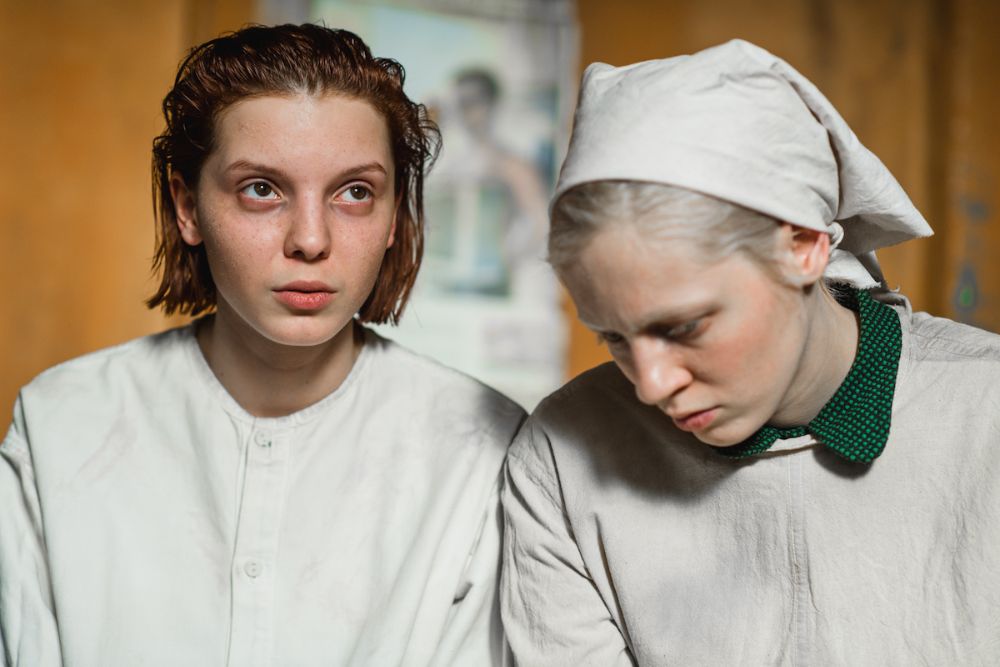 Beanpole
Directed by Kantemir Balagov
Starring Viktoria Miroshnichenko and Vasilisa Perelygina
Kino Lorber | Feature | Russia | 2019
In post-WWII Leningrad, two women, Iya and Masha (astonishing newcomers Viktoria Miroshnichenko and Vasilisa Perelygina), intensely bonded after fighting side by side as anti-aircraft gunners, attempt to readjust to a haunted world. As the film begins, Iya, long and slender and towering over everyone—hence the film's title—works as a nurse in a shell-shocked hospital, presiding over traumatized soldiers. A shocking accident brings them closer and also seals their fates. The 28-year-old Russian director Kantemir Balagov won Un Certain Regard's Best Director prize at this year's Cannes Film Festival for this richly burnished, occasionally harrowing rendering of the persistent scars of war.
"A brilliantly told, deeply moving story about love — in all its manifestations, perversity and obstinacy." —New York Times
---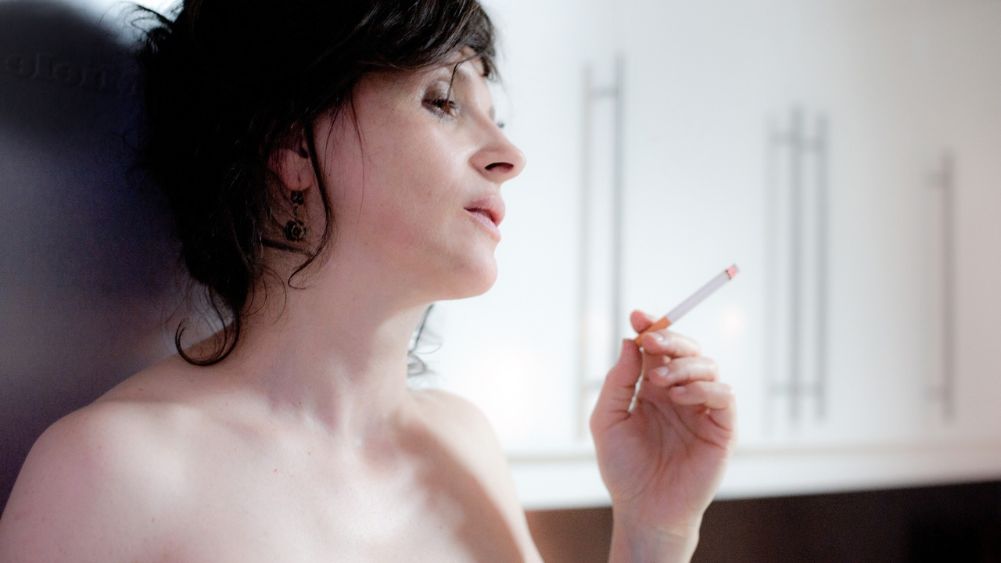 Elles
Directed by Małgorzata Szumowska
Starring Juliette Binoche
Kino Lorber | Feature | Poland, Germany, France | 2011
A provocative and raw exploration of female sexuality, director Malgoska Szumowska's Elles paints an unromantic picture of upper-crust domesticity refracted through the vibrant eroticism of prostitution.
Vacillating between opposing worlds defined alternatively by sexual freedom and constraint, Elles stars the fearless Juliette Binoche (Chocolat) as Anne, a well-off Parisian journalist investigating the lives of two student prostitutes (Joanna Kulig and Anaïs Demoustier) for a magazine article. What begins as a routine assignment shaped by preconceived notions quickly turns personal, as Anne is drawn into the lives of these fiercely independent young women and forced to confront her own sexual fears and desires.
"The sex scenes are attention-getting, but Elles is most remarkable as a naturalistic portrait of a woman." —NPR
OVID EXCLUSIVE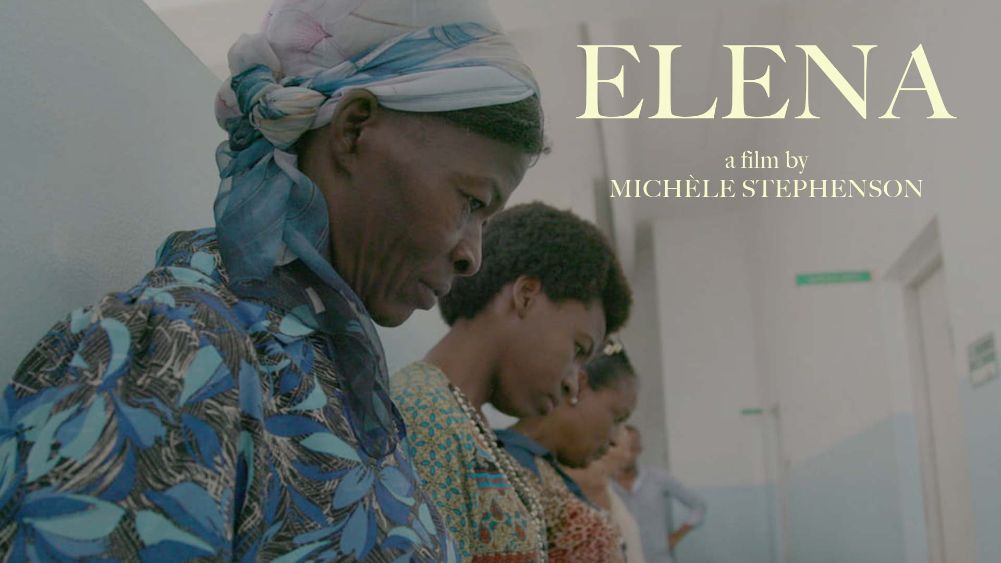 Tuesday, May 24
Elena
Directed by Michèle Stephenson
Pragda | Documentary Short | Dominican Republic, USA | 2018
In 1937, tens of thousands of Haitians and Dominicans of Haitian descent were exterminated by the Dominican army, on the basis of anti-black racism. Fast-forward to 2013, the Dominican Republic's Supreme Court stripped the citizenship of anyone with Haitian parents, retroactive to 1929, rendering more than 200,000 people stateless.
Elena has lost her citizenship due to this ruling, and her family stands to lose their rightful access to legal residency in the Dominican Republic if they don't manage to get their documents on time. Negotiating a mountain of opaque bureaucratic processes and a racist, hostile society, Elena becomes the face of the struggle to stay in a country built on the labor of her father and forefathers.
"A proud celebration of Haitian heritage in the Dominican Republic." —Hyperallergic
OVID EXCLUSIVE
---
My Bolivia: Remembering What I Never Knew
Directed by Rick Tejada-Flores
Pragda | Documentary | USA, Bolivia | 2016
My Bolivia is a historic road trip to make sense of a family's and a country's past. A Latino filmmaker travels to Bolivia to find the things his parents told him, and what they never said — the family's slave-owning past, his grandfather the President's role in Latin America's bloodiest war, the relative who was one of the leaders of the Revolution, and connections with a notorious Nazi war criminal… all a far cry from growing up in California and a life as an activist.
The story of the affluent, land-owning Tejada family intersects with the history of Bolivia in the 20th century in revealing and deeply uncomfortable ways. This unearthing of a shocking legacy and how director Tejada-Flores decides to portray it, give this documentary a transcendently bittersweet ending.
OVID EXCLUSIVE
Wednesday, May 25
Sixty-four Day Hero: A Boxer's Tale
Directed by Franco Rosso
BFI | Documentary | UK | 1985
In this compelling and thought-provoking documentary, sports writer and novelist Gordon Williams uses archive footage, as well as interviews with family members and friends, to investigate the troubled life of the mixed-race British boxing hero Randolph Turpin, who in 1951 defeated the legendary Sugar Ray Robinson to win the World Middleweight Title.
OVID EXCLUSIVE
---
Sierra Leone Greets the Queen
Directed by T. Cummins
BFI | Documentary | UK | 1961
Record of the royal visit by Queen Elizabeth II and Prince Philip to Sierra Leone between 25th November and 1st December 1961. The Royal yacht Britannia arrives in Freetown. Formal greeting from dignitaries including the Prime Minister Sir Milton Margai. The Queen is driven to the Governor Generals residence, Port Thornton. Mayor of Freetown meets the Queen in Victoria Park and presents her with a golden key. Queen attends military parade of the 1st Battalion Royal Sierra Leone Regiment. Prince Philip visits the construction site at Guma Dam.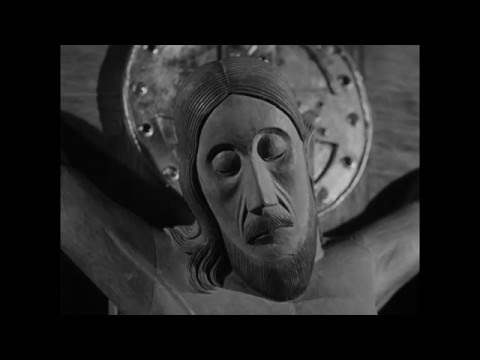 Thursday, May 26
Murder in the Cathedral
Directed by George Hoellering, based on the play by T.S. Eliot
BFI | Feature | UK | 1952
Recounting the love-hate relationship between 12th century British monarch Henry ll and the Archbishop of Canterbury, Thomas Becket, the film is unique in its use of mainly non-professional actors to tell the story of Becket's temptations before he was murdered in Canterbury Cathedral in 1170.
Entered into the official competition at the 1952 Venice Film Festival, this rarely-seen film features T.S. Eliot's voice as well as music by the internationally renowned composer Làszló Lajtha.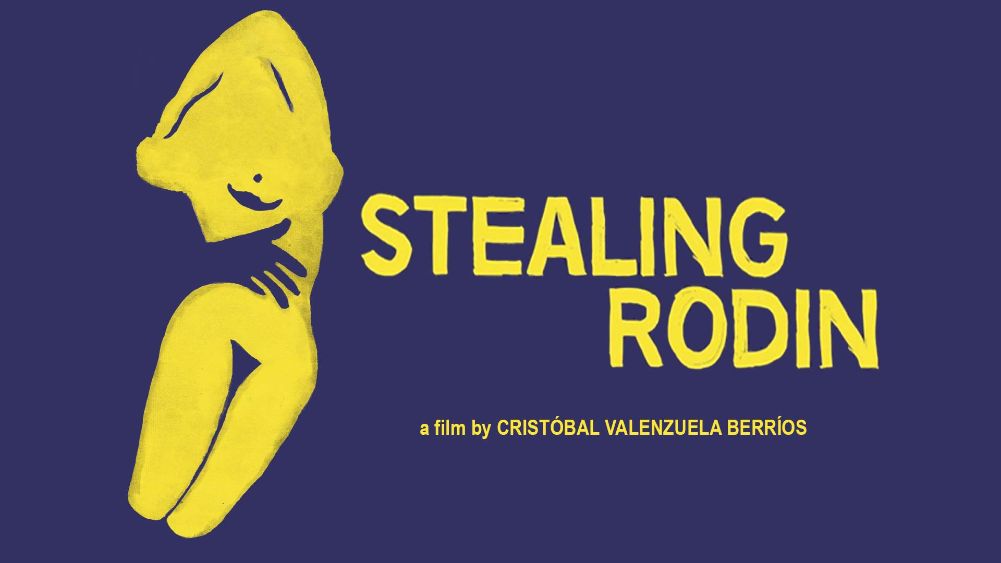 Friday, May 27
Stealing Rodin
Directed by Cristóbal Valenzuela Berríos
Pragda | Documentary | Chile | 2017
In the style of Exit Through the Gift Shop, Stealing Rodin is a critical and humorous statement about art and the market around it. The documentary traces the story of Luis Onfray's artistic and criminal act. In 2005, the Palace of Fine Arts in Santiago, Chile, hosted a collection by celebrated French sculptor Auguste Rodin. The morning after the exhibit's opening, museum guards were dismayed to find that one of the Rodin pieces had gone missing. This shocking discovery sparked a frantic search involving the museum's staff, and soon the Santiago police. Meanwhile, public curiosity was sparked and the desire to witness the empty pedestal on which the masterpiece should have been made the Rodin collection the most visited exhibition in the history of Chile.
"Can either be a hilarious, off the wall tall tale meant to mercilessly troll its audience, or it can be an important statement on the nature of art and our relationship to it." —ScreenAnarchy
OVID EXCLUSIVE
---
Veronico Cruz
Directed by Miguel Pereira
BFI | Feature | UK, Argentina | 1987
This profound and moving film traces the life of Veronico Cruz, a young Argentinian boy growing up in a remote village, his friendship with his teacher and finally his departure on the fated Belgrano to fight for his country.
WINNER: Five awards including Silver Bear at Berlin Film Festival
"A remarkable feature debut." —Screen International
OVID EXCLUSIVE
Complete list of films premiering on OVID this month (in alphabetical order):
64 Days Hero: A Boxer's Tale, Franco Rosso (1985)
A History of the European Working Class, Stan Neumann (2020)
Aimee and Jaguar, Max Färberböck (1999)
Ascendancy, Edward Bennett (1982)
At Last the 1948 Show, Ian Fordyce (1967-1968)
Battle of Memories, Leste Chen (2017)
Beanpole, Kantemir Balagov (2019)
Belly of the Beast, Erika Cohn (2020)
Blue Black Permanent, Margaret Tait (1992)
Decade of Fire, Gretchen Hildebran and Vivian Vazquez (2020)
Edward Hopper, Ron Peck (1981)
Elena, Michèle Stephenson (2018)
Elles, Malgortzata Szumowska (2011)
Enginemen, Michael Grigsby (1959)
Food for a Blush, Elizabeth Russell (1959)
Giacometti, Michael Gill (1967)
Happy Cleaners, Julian Kim and Peter S. Lee (2019)
Hidden Heritage: The Roots of Black American Painting, Andrew Piddington (1991)
Long Days Journey Into Night, Bi Gan (2018)
Maeve, Pat Murphy (1981)
Murder in the Cathedral, George Hoellering (1952)
My Bolivia, Rick Tejada-Flores (2016)
Naila and the Uprising, Julia Bacha (2017)
Nice Time, Claude Goretta and Alain Tanner (1962)
Nowhere in Africa, Caroline Link (2002)
O, Dreamland, Lindsay Anderson (1953)
Refuge England, Robert Vas (1959)
The Seduction of Mimi, Lina Wertmüller (1972)
Sierra Leone Greets the Queen, T. Cummins (1961)
Stealing Rodin, Cristóbal Valenzuela Berríos (2017)
Swept Away, Lina Wertmüller (1974)
Together, Lorenza Mazzetti (1956)
The Vanishing Street, Robert Vas (1962)
Veronico Cruz, Miguel Pereira (1987)
Women of '69, Unboxed, Peter Barton (2016)