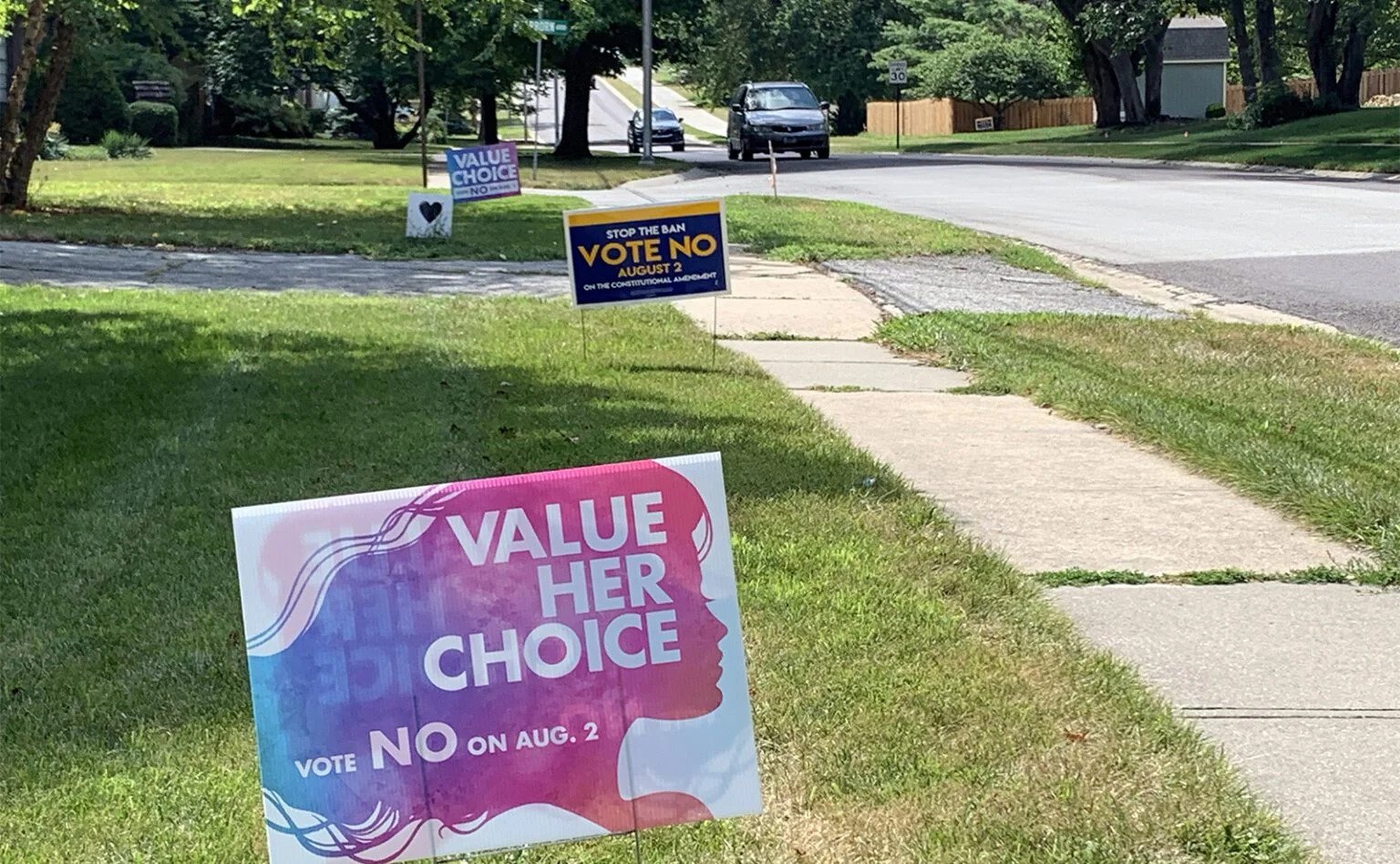 Abortion, Kansas, and What Lies Ahead
In the first vote on abortion since the Supreme Court overturned Roe v. Wade, Kansas voters chose decisively to protect abortion rights. It was a stunning victory for pro-choice activists in one of the most conservative states in the country. The outcome in Kansas challenges many commonly-held beliefs about the abortion debate in America and could provide some clues about what will happen next.
It is now looking like abortion is not necessarily a partisan issue, or at least not as partisan as we have always assumed. In their drive to get out the vote in Kansas, abortion-rights activists appealed to voters concerned with issues of bodily autonomy and government overreach, even referencing unpopular COVID mask mandates to make their point. It is also possible that for many female voters, even conservative ones, the new threats to abortion rights are simply taking things too far. When asked by the New York Times why she voted to protect abortion rights in Kansas, 63-year-old churchgoing Republican DeAnn Hupe Seib was straightforward in her response: "I was old enough that I remember stories of women who could not get abortions or had to defy their church in order to get in and get an abortion in order to save their lives. So it's a very real issue to me, and I know it can be again."
As part of our second annual "Doc Month," OVID is currently offering a unique collection of rarely-seen documentaries chronicling abortion rights, religion, politics, and the ways they intersect. Highlights include the fascinating six-part series on the Religious Right With God On Our Side, the devastating and Kansas-set documentary After Tiller, and the Oscar-nominated When Abortion Was Illegal, a film that gets to the heart of what concerns voters like DeAnn Hupe Seib.
With a similar vote happening soon in Kentucky, it remains to be seen if activists will be able to repeat what was achieved in Kansas, but there are signs that real progress could lie ahead.