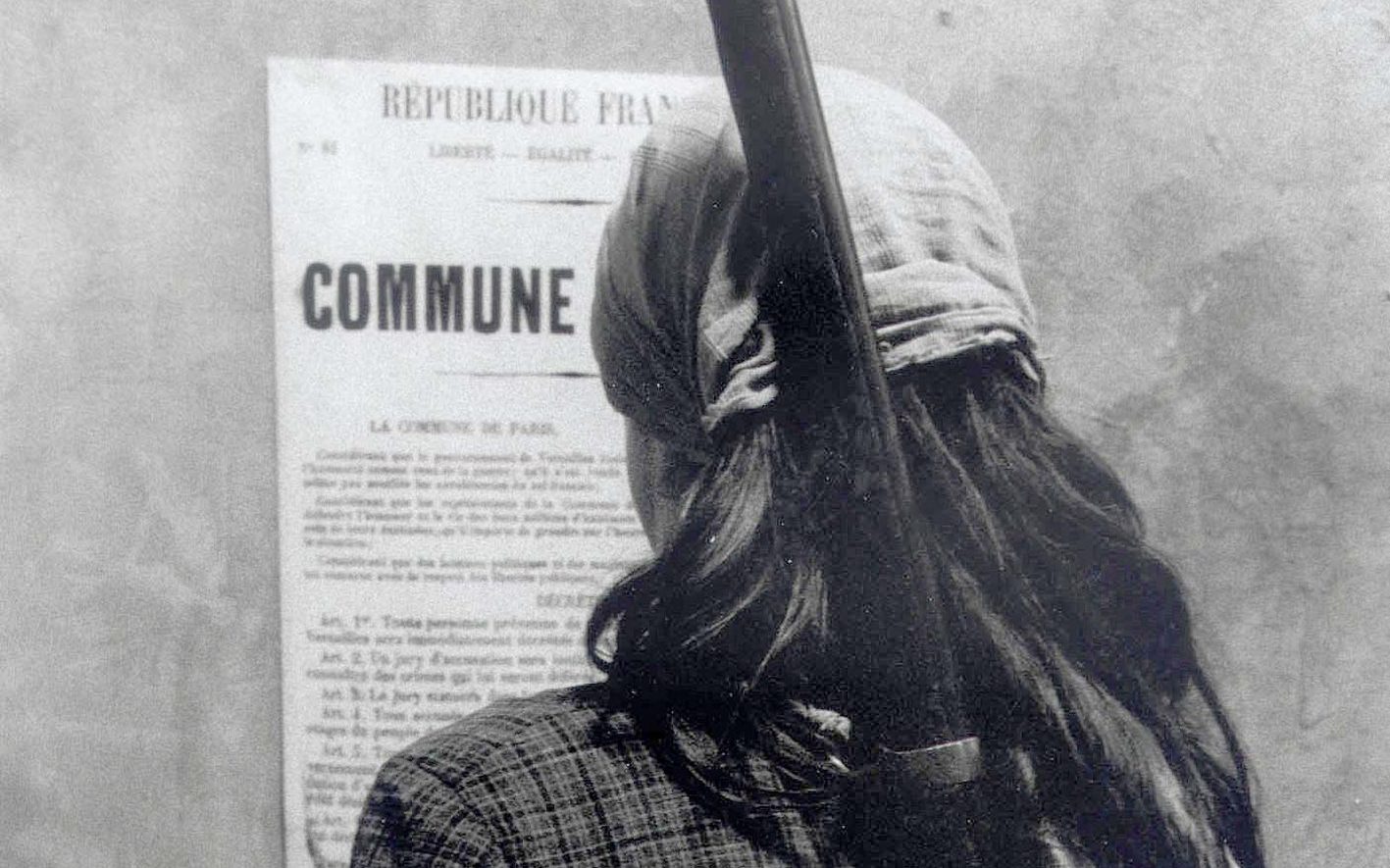 OVID's April Releases: Peter Watkins' "La Commune (Paris, 1871)" & more!
OVID, the curated streaming destination for documentary and art-house films, announces its wide-ranging selection of 34 films coming in April. Many of the films are premieres and available only on OVID.tv. Among them, marking the 150th anniversary of the event is Peter Watkin's monumental epic La Commune (Paris, 1871), never before available on any streaming platform.
New members can start their free 14-day trial at OVID.tv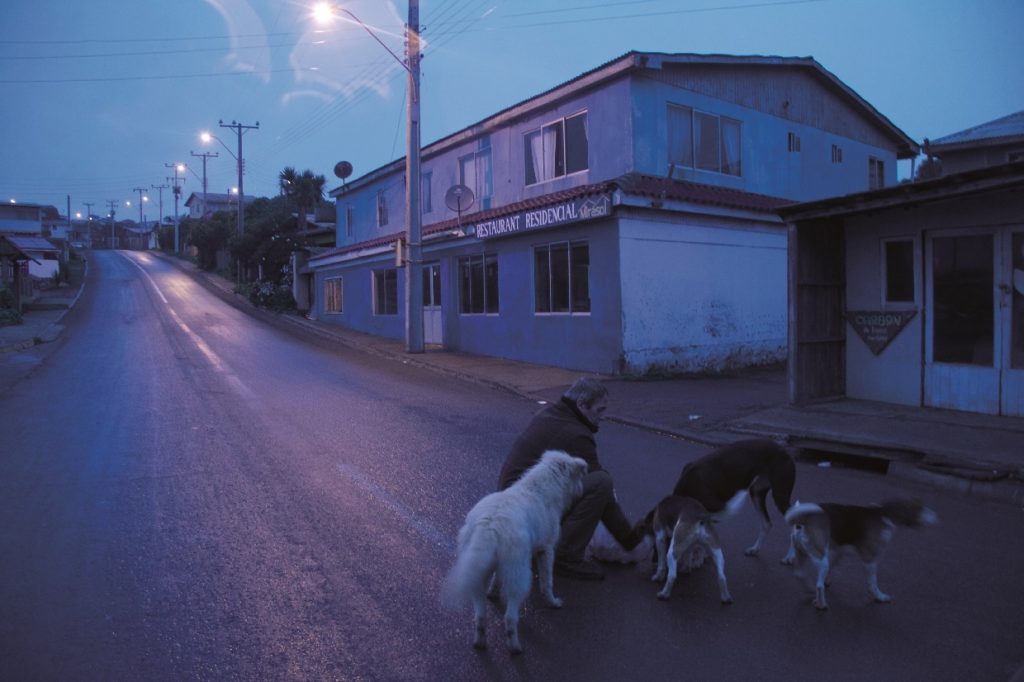 Friday, April 2nd
God
Directed by a collective of seventeen young Chilean filmmakers from the group MAFI – Mapa fílmico de un país (Filmic Map of a Country), led by Christopher Murray, Israel Pimentel, and Josefina Buschmann
PRAGDA | Documentary | Chile | 2019
A cinematic mosaic depicting Pope Francis' 2018 visit to Chile, God explores the constant tension between the social creation of God in different communities and the tensions that define modern-day Chilean society.
"A funny, clever, fascinating film." —Living in Nyon
OVID EXCLUSIVE
---
The Club
Directed by Pablo Larraín
Music Box Films | Feature | Chile | 2015
Living in exile in La Boca, Chile, four disgraced priests and a nun (Antonia Zegers) receive a visit from a clerical counselor (Marcelo Alonso).
"A bold, blunt, yet clinically intelligent film … it's all at once a gripping thriller, an incendiary social critique and a mordant moral fable." —The Playlist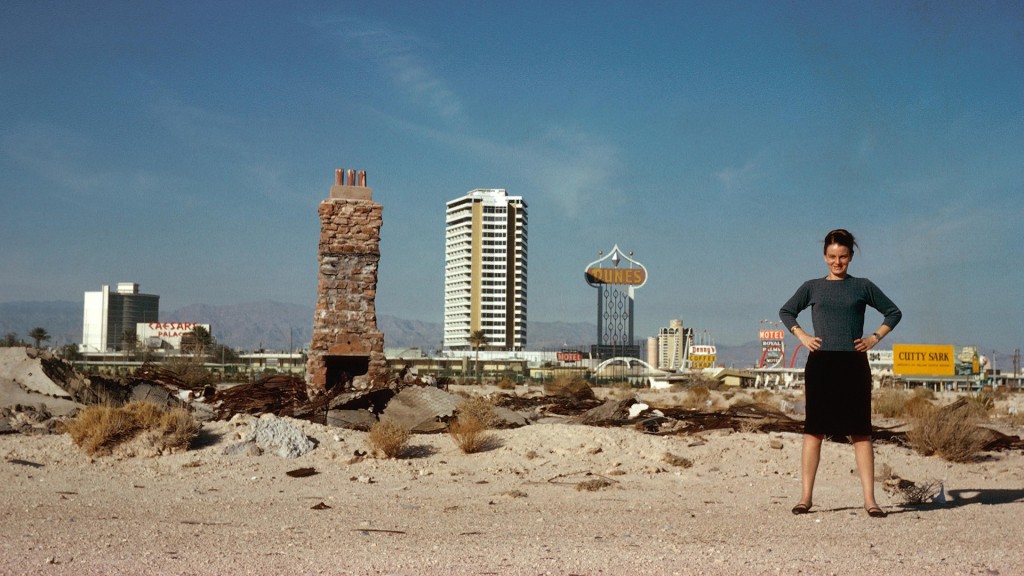 Tuesday, April 6th
Beatrix Farrand's American Landscape
Directed by Stephen Ives
Bullfrog Films | Documentary | USA | 2019
Follow award-winning public garden designer Lynden B. Miller as she sets off to explore the remarkable life and career of America's first female landscape architect, Beatrix Farrand. Farrand was responsible for some of the most celebrated gardens in the United States and helped create a distinctive American voice in landscape architecture.
"Superbly made… matches its heroine's sense for perfection in all details: aesthetic refinedness and technical prowess do wonders in bringing to life Farrand's whole age, while showing her visionary landscapes. " —Vanessa Sellers, New York Botanical Garden Plant Talk
OVID EXCLUSIVE
---
City Dreamers
Directed by Joseph Hillel
First Run Features | Documentary | Canada | 2018
Follows the careers of four female architects—Phyllis Lambert, Blanche Lemco van Ginkel, Cornelia Hahn Oberlander, Denise Scott Brown—who worked to redesign urban landscapes to make them more sustainable and accessible.
U.S. Premiere: New York Architecture & Design Film Festival
OVID EXCLUSIVE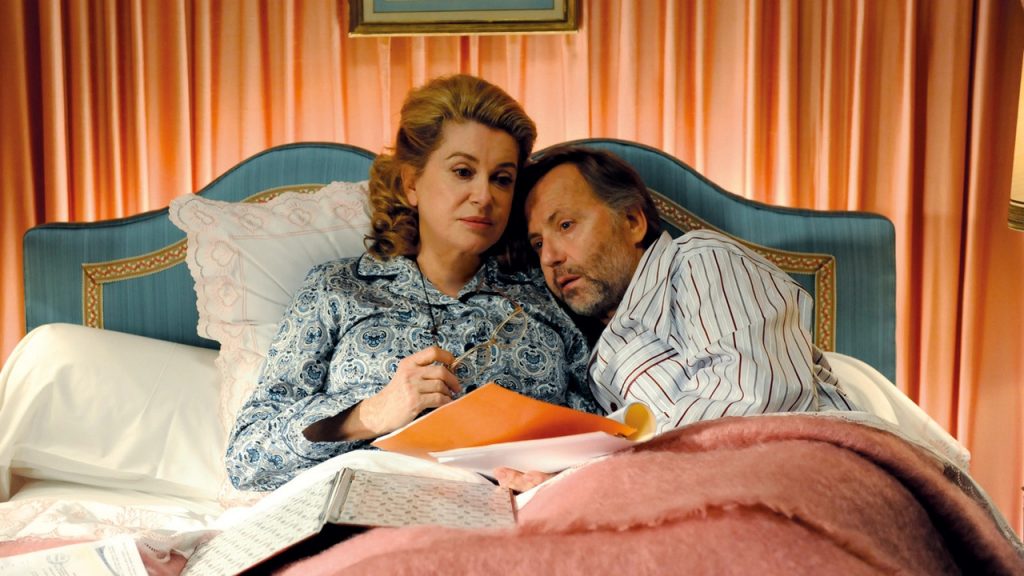 Wednesday, April 7th
Potiche
Directed by François Ozon
Starring Catherine Deneuve
Music Box Films | Feature | France | 2010
A witty and sparkling comedy about a housebound 'trophy housewife' (Catherine Deneuve) who steps in to manage the umbrella factory run by her tyrannical husband. To everyone's surprise, she proves herself a competent and assertive woman of action. Gerard Depardieu plays a union leader and her ex-beau who still holds a flame for her.
"Delightfully empowering and relevant!" —New York Observer
---
The Midwife
Directed by Martin Provost
Starring Catherine Deneuve
Music Box Films | Feature | France | 2017
Claire is a tightly wound midwife who forms an unlikely friendship with Béatrice, her late father's free-spirited mistress. Though polar opposites, the two women come to rely on each other after Béatrice reveals that she has brain cancer.
"Bristles with romance and truth!" —The Huffington Post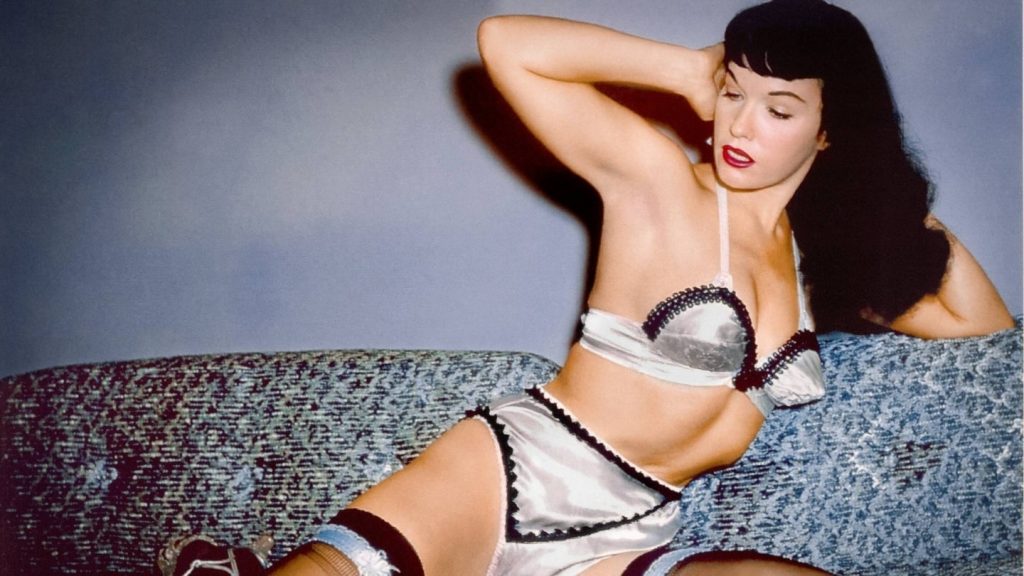 Thursday, April 8th
Bettie Page Reveals All
Directed by Mark Mori
Music Box Films | Documentary | USA | 2012
The pinup model and cult icon recounts how her free expression overcame government witch-hunts to help launch America's sexual revolution.
"Fascinating! A humanizing portrait of a sex-positive feminist before the classification even existed." —Flixist
---
My Comic Shop Country
Directed by Anthony Desiato
First Run Features | Documentary | USA | 2020
Explore the business, fandom, and community of comic book stores across the United States.
"Not only an incisive look at a small, threatened slice of Americana, but a warm and funny portrait of the people who make it worth caring about." —Cine-Journal
---
Sex in the Comix
Directed by Joëlle Oosterlink
Music Box Films | Documentary | France | 2012
Burlesque performer Molly Crabapple guides us through the colorful history of the erotic comic strip, including its current comeback and controversial place in society.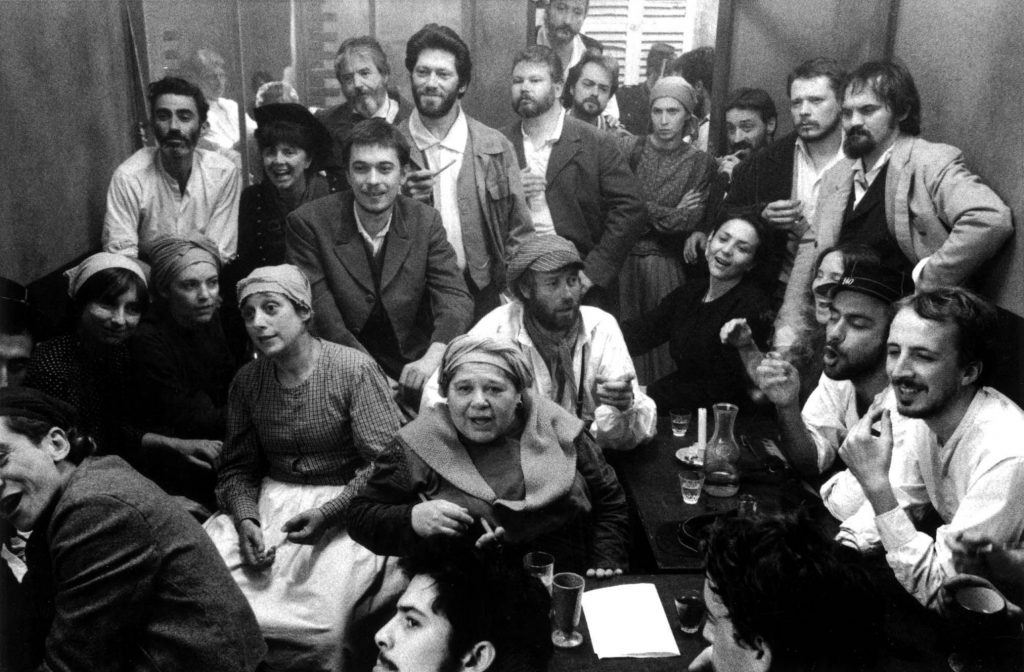 Friday, April 9th
La Commune (Paris, 1871)
Directed by Peter Watkins
Icarus Films | Historical Drama | France | 2000
Based on a thorough historical research into the Paris Commune of 1871, this film leads to an inevitable reflection about the present. This year marks the 150th anniversary of the Commune.
"Mesmerizing… A dialogue between past and present, with each time frame used to shape and define the other." —Jonathan Rosenbaum, The Chicago Reader
OVID EXCLUSIVE - SVOD Premiere
---
The Universal Clock: The Resistance of Peter Watkins
Directed by Geoff Bowie
Icarus Films | Documentary | Canada | 2001
A look at Peter Watkins and his uncompromising devotion to his ideals, plus a look into the making of La Commune.
OVID EXCLUSIVE - SVOD Premiere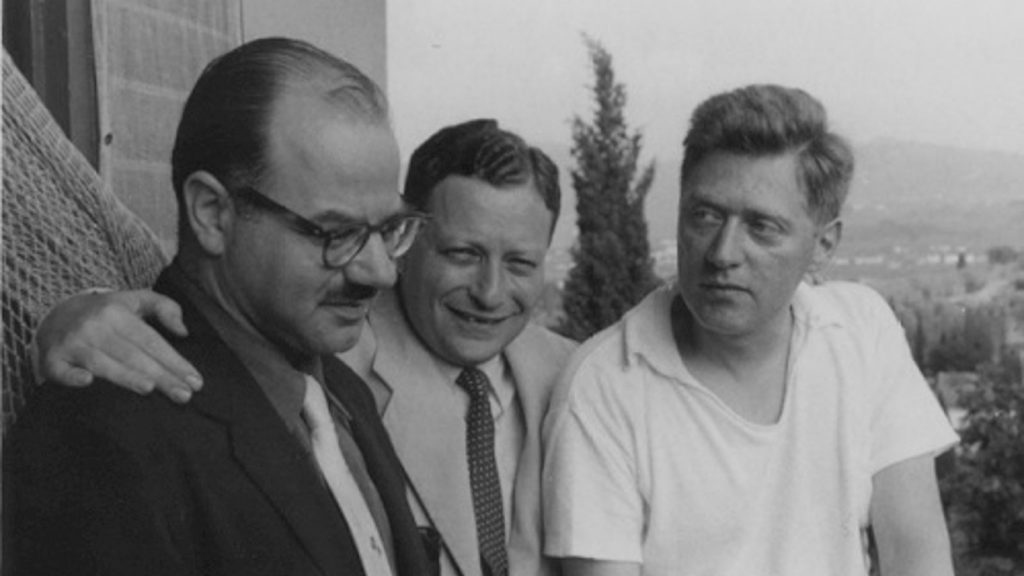 Tuesday, April 13th
Arguing the World
Directed by Joseph Dorman
First Run Features | Documentary | USA | 1998
The story of four brilliant and engaging men— Irving Howe, Daniel Bell, Nathan Glazer and Irving Kristol—caught up in the central struggles of our time. This enthralling film creates a vivid picture of intellectual life in the 20th century.
"Enthralling, wonderful!" —New York Times
OVID EXCLUSIVE
---
Derrida's Elsewhere
Directed by Safaa Fathy
Icarus Films | Documentary | France | 1999
Investigates the parallels between the personal life and the life work of arguably the most important philosopher of the 20th Century, Jacques Derrida.
"Many of the leading scholars and translators of Derrida's work were collaborators on the film, and it shows." —French Review
OVID EXCLUSIVE - SVOD Premiere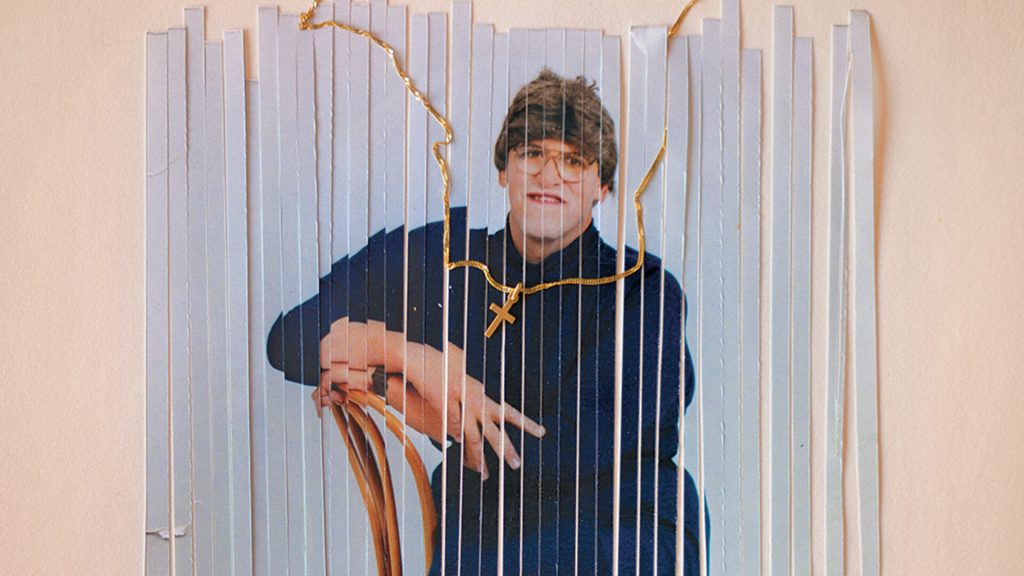 Wednesday, April 14th
Markie in Milwaukee
Directed by Matt Kliegman
Icarus Films | Documentary | USA | 2019
Assembled from over 10 years of footage, Markie in Milwaukee tells the story of a midwestern transgender woman as she struggles with the prospect of de-transitioning under the pressures of her fundamentalist church, family and community.
"Immersive, surprising and heartbreaking. Impresses with its artfulness and insight as it captures the tormented soul of its subject." —Peter Keough, The Boston Globe
"Moving; intimate… A haunting meditation on the meaning of 'identity.'" —Noel Murray, Los Angeles Times
OVID EXCLUSIVE - SVOD Premiere
---
Revenge of the Mekons
Directed by Joe Angio
Music Box Films | Documentary | USA | 2013
Explores the history of the British punk band The Mekons from their creation in 1977 to the present moment Among the celebrated fans who appear on screen to testify to the power of their music and artistic innovations are authors Jonathan Franzen (The Corrections) and Luc Sante (Low Life), musician/actor Will Oldham, film director Mary Harron (I Shot Andy Warhol), comedian/ musician Fred Armisen (Portlandia), and critic Greil Marcus (Mystery Train).
"The Mekons are the most revolutionary group in the history of rock 'n' roll." —Lester Bangs, legendary music critic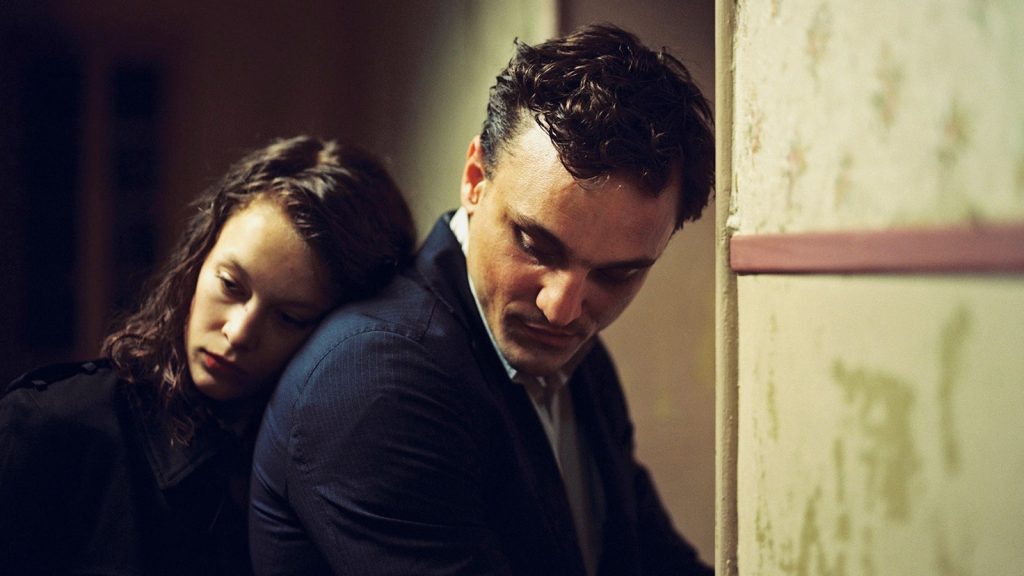 Thursday, April 15th
In the Aisles
Directed by Thomas Stuber
Starring Franz Rogowski
Music Box Films | Feature | Germany | 2018
A man gets a new job in a supermarket and falls in love with his married co-worker.
"Poignant and richly sympathetic!" —The Guardian
"It will break your heart—a few times—but it will definitely leave a smile on your face." —ScreenAnarchy
---
Transit
Directed by Christian Petzold
Starring Franz Rogowski
Music Box Films | Feature | Germany | 2018
In an attempt to flee Nazi-occupied France, a man assumes the identity of a dead author but soon finds himself stuck in Marseilles, where he falls in love with Maria, a young woman searching for her missing husband.
"Extraordinary! Conceptually daring." —Variety
"Like a remake of "Casablanca" as written by Kafka." —IndieWire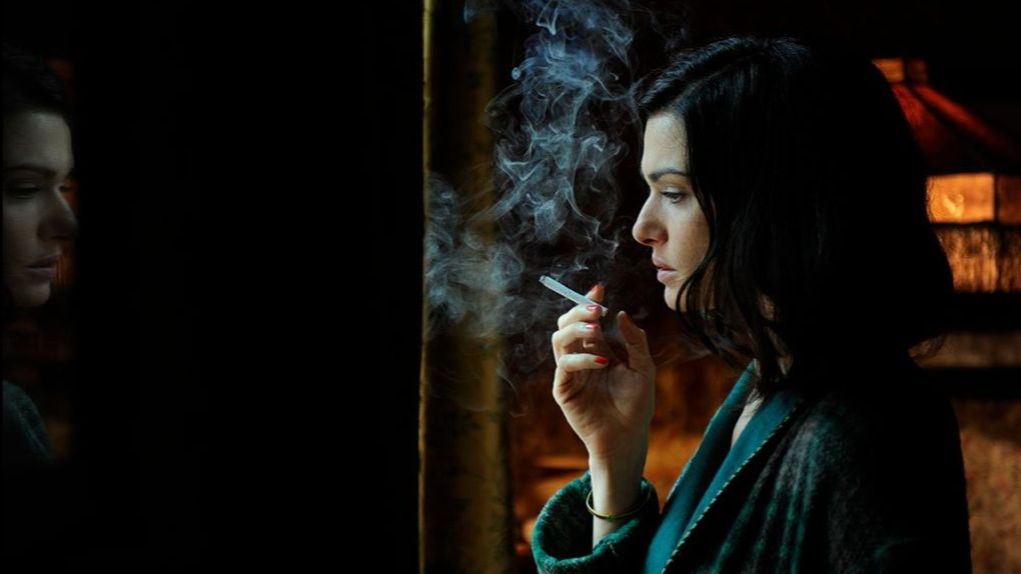 Friday, April 16th
Chavela
Directed by Catherine Gund & Daresha Kyi
Music Box Films | Documentary | Germany | 2017
The life of the beloved singer Chavela Vargas, who gains worldwide fame for her beauty and charm and her interpretation of traditional Mexican ranchera.
"A wonderful tribute to a queer icon." —San Francisco Chronicle
"Donald Trump's ultimate nightmare – a Mexican lesbian diva who can wring your very soul." —The Guardian
---
The Deep Blue Sea
Directed by Terence Davies
Starring Rachel Weisz
Music Box Films | Feature | USA | 2011
Flashbacks reveal the destructive love affair between the wife (Rachel Weisz) of a British judge and a rakish RAF pilot (Tom Hiddleston).
"Haunting and hypnotic… Rachel Weisz is incandescent." —Rolling Stone
"A sublime evocation of amour fou." —Film Comment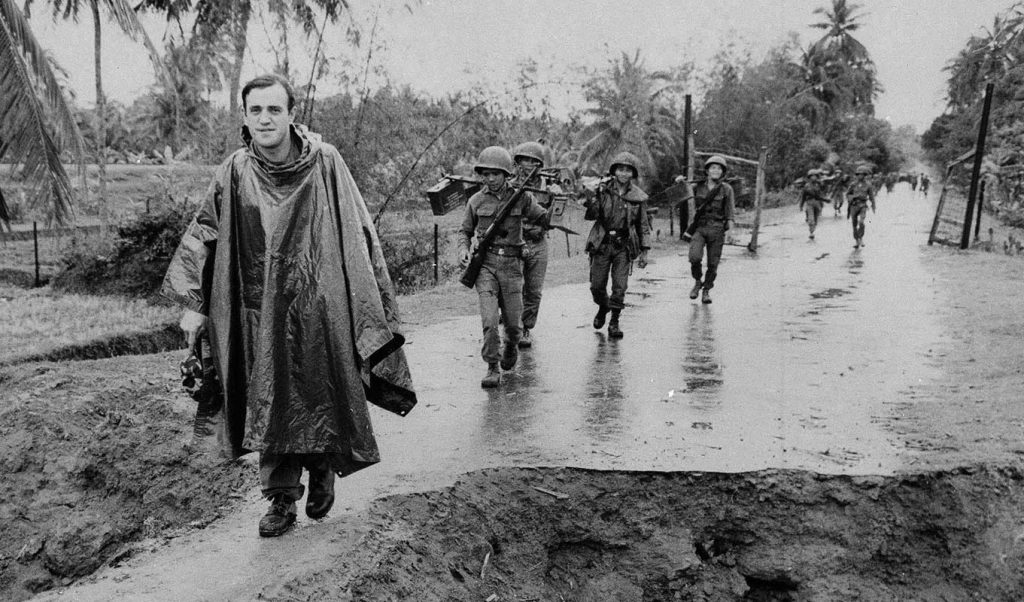 Tuesday, April 20th
Dateline – Saigon
Directed by Thomas D. Herman
First Run Features | Documentary | USA | 2016
The inspiring story of a small group of Pulitzer Prize-winning journalists – David Halberstam, Neil Sheehan, Malcolm Browne, Peter Arnett, and the great photojournalist Horst Faas – who fought to report a truth that was vastly different from the rosy version put forth by the White House during the early years of the Vietnam War even as their own government sought to discredit them.
"The film captures a swirl of personalities and conveys the excitement of reporting in a fast-moving and dangerous atmosphere." —The New York Times
OVID EXCLUSIVE - SVOD PREMIERE
---
Time of the Locust
Directed by Peter Gessner
Icarus Films | Documentary | USA | 1966
Compiled from American news film, Vietnamese National Liberation Front combat footage, and unreleased material filmed by Japanese Television camera units, this now classic film provides one of the strongest treatises against the war in Vietnam.
"One of the best anti-Vietnam films made by underground filmmakers." —New York Magazine
OVID EXCLUSIVE - SVOD PREMIERE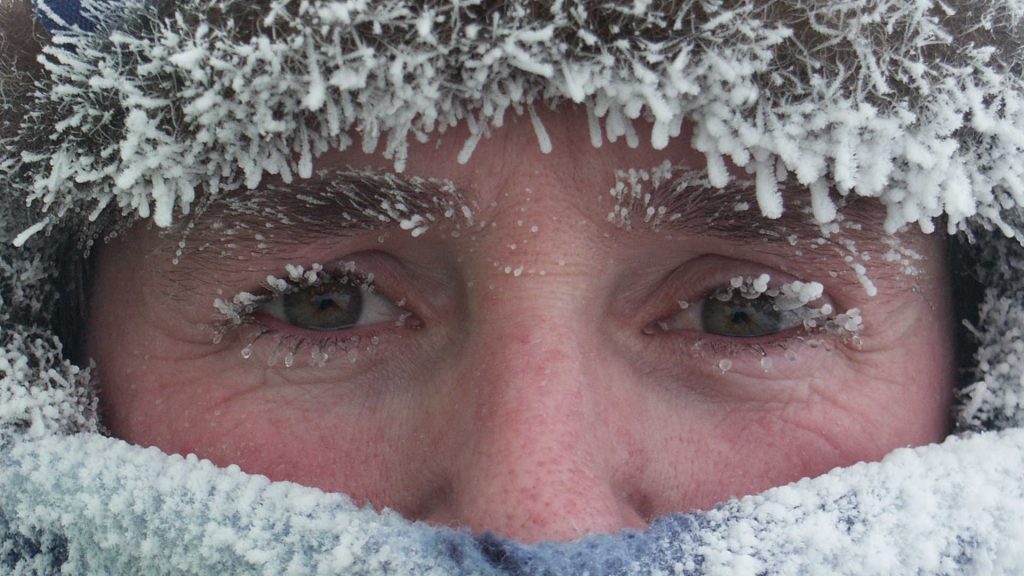 Wednesday, April 21st
Antarctica: A Year on the Ice
Directed by Anthony Powell
Music Box Films | Documentary | USA | 2013
A visually stunning chronicle of what it is like to live in Antarctica for a full year, including winters isolated from the rest of the world, and enduring months of darkness in the coldest place on Earth.
"Breathtaking! Astounding! Entertaining and enlightening." —San Francisco Chronicle
---
When a Tree Falls (Amama)
Directed by Asier Altuna
PRAGDA | Feature | Spain | 2015
A rebellious video artist rejects her father's desire to have his children keep and maintain the family farm in rural Basque country and moves to the city to pursue her passion.
"If you want to be thoughtfully melancholy for a couple of hours in the presence of images of striking beauty, watch Amama." —The Hollywood Reporter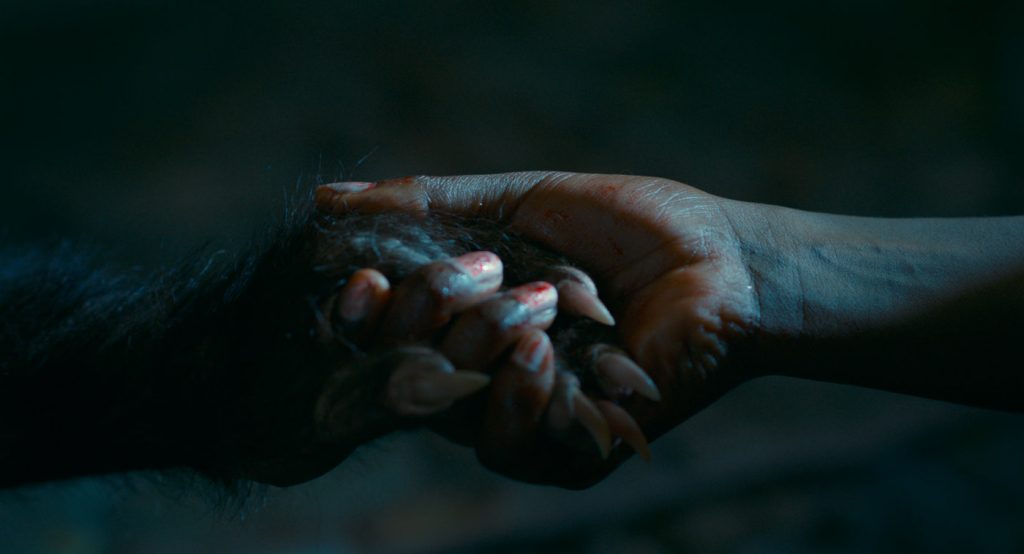 Thursday, April 22nd – Brazilian Features
Good Manners
Directed by Juliana Rojas & Marco Dutra
Starring Isabél Zuaa, Marjorie Estiano, Miguel Lobo
Distrib Films | Feature | Brazil | 2017
A mysterious and wealthy woman hires a lonely nurse named Clara to be the nanny of her soon-to-be born child. When a full moon brings about the birth of a werewolf, Clara makes it her mission to care for the monstrosity and protect it from others.
"An ambitious work not only in scope but design, influenced by Jacques Tourneur's psychological horror noirs." —Variety
---
OVID EXCLUSIVE
Three Summers
Directed by Sandra Kogut
Starring Regina Casé, Rogério Fróes, Otavio Müller
Distrib Films | Feature | Brazil | 2019
Over a trio of summers, a caretaker for luxury condominiums (Regina Casé) relies on her resourcefulness and her eye for opportunity to take advantage of whatever comes her way in this humorous and inventive episodic feature.
"Cleverly written and staged. " —The Hollywood Reporter
OVID EXCLUSIVE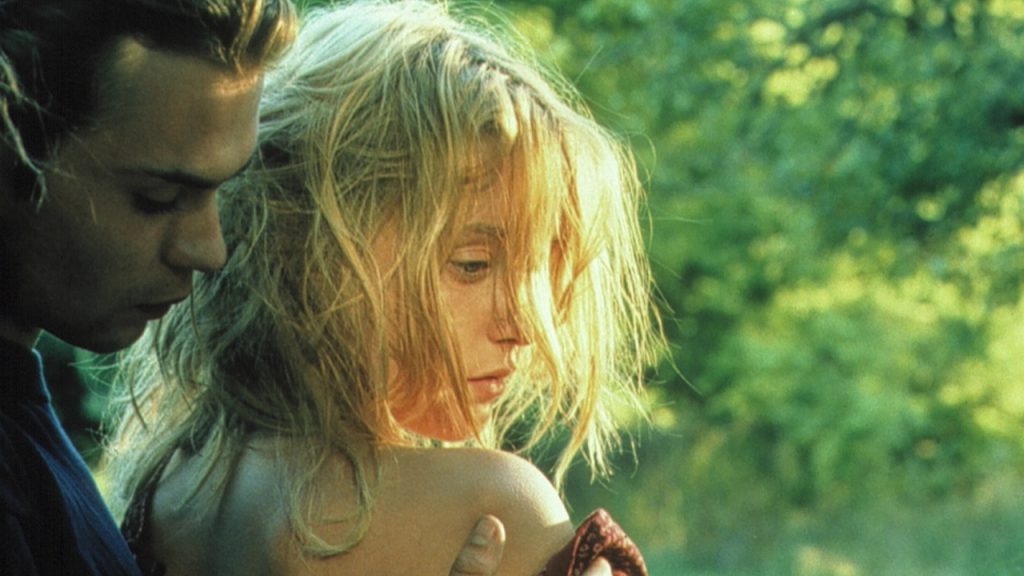 Friday, April 23rd
The Bridesmaid
Directed by Claude Chabrol
Starring Benoit Magimel, Laura Smet, Aurore Clement, Bernard Le Coq
First Run Features | Feature | Belgium | 2004
It's love at first sight when bridesmaid Senta falls into the life handsome young Philippe at the wedding of his younger sister. Though their passion for each other is as obvious as it is unquestionable, Philippe soon discovers that Senta's life is shrouded in mystery and her stories surrounding her past anything but believable. When one day she asks Philippe for a terrible proof of his love, Philippe must come to terms with who his lover might really be.
"Deliciously twisted! … (A) deceptively understated and finally ferocious film." —The New York Times
OVID EXCLUSIVE
---
La Petite Lili
Directed by Claude Miller
Starring Ludivine Sagnier, Nicole Garcia, Bernard Giraudeau, Jean-Pierre Marielle, Robinson Stévenin, Julie Depardieu, Yves Jacques, and Michel Piccoli
First Run Features | Feature | France | 2003
Tensions arise after an actress (Nicole Garcia), a director (Bernard Giraudeau) and others gather to watch a young woman's short film.
"One of the steamiest sexual encounters in film." —Chicago Tribune
OVID EXCLUSIVE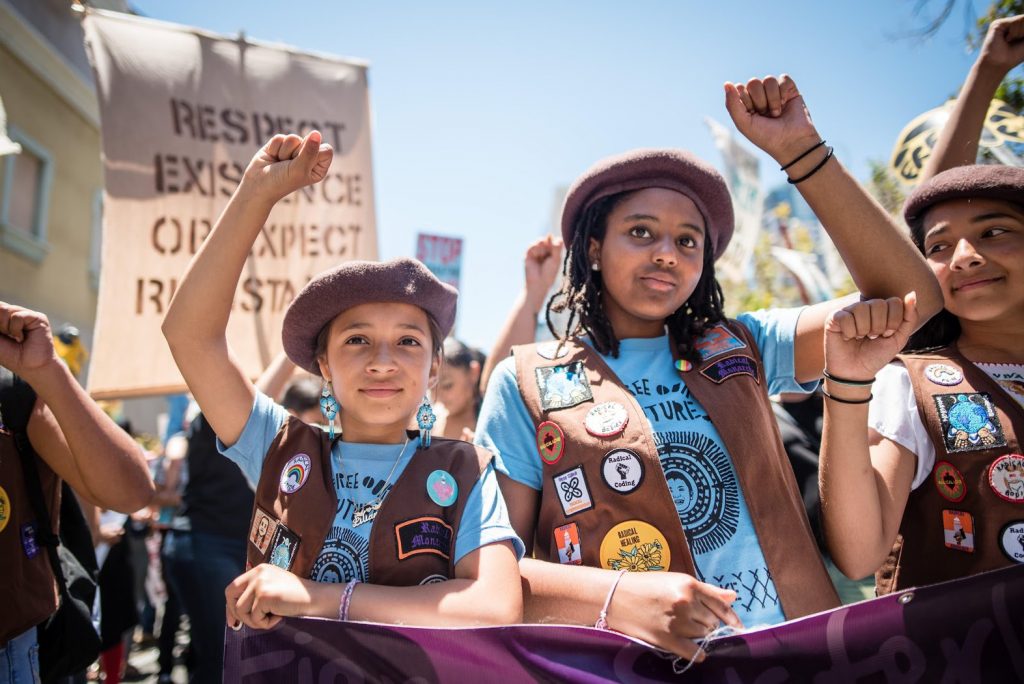 Tuesday, April 27th
Haida Modern
Directed by Charles Wilkinson
Bullfrog Films | Documentary | Canada | 2019
Portrait of Haida artist, Robert Davidson, whose art and activism point the way towards a renewed connection with the natural world, perhaps saving us from ourselves.
"Leaves you inclined to believe Davidson when he surmises that art may just possess the power to save us from ourselves." —Vancouver International Film Festival
OVID EXCLUSIVE
---
No Time to Waste: The Urgent Mission of Betty Reid Soskin
Directed by Carl Bidleman
Bullfrog Films | Documentary | USA | 2019
Celebrates legendary 99-year-old park ranger Betty Reid Soskin's inspiring life, work and urgent mission to restore critical missing chapters of America's story.
OVID EXCLUSIVE
---
We Are the Radical Monarchs
Directed by Linda Goldstein Knowlton
Bullfrog Films | Documentary | USA | 2018
Follows the Radical Monarchs, a group of young girls of color on the frontlines of social justice.
"The girls build the vision and the fortitude needed to organize, through their joyous first experiences of comradeship, all of which facilitated by the program's nurturing environment." —SF Weekly
OVID EXCLUSIVE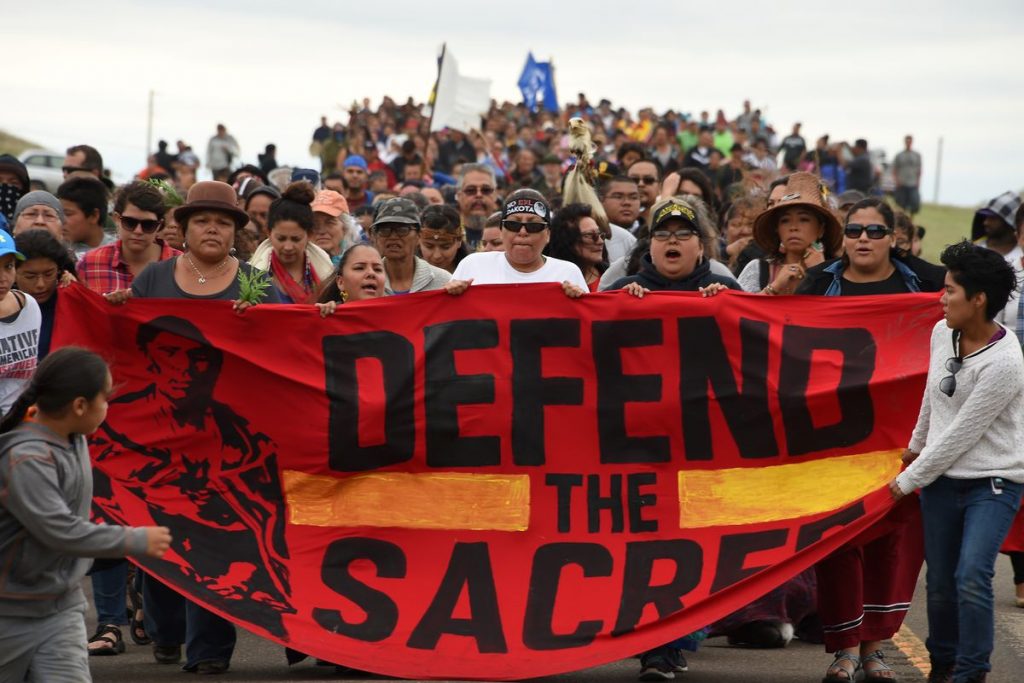 Thursday, April 29th
Beyond Hatred
Directed by Olivier Meyrou
First Run Features | Documentary | France | 2005
In this deeply moving, award-winning French documentary, a family reflects on the murder of their 29-year-old son and tries to move beyond feelings of hatred and revenge. Filmed in classic verité style, this story of one family's courage after terrible loss is "powerful, simply but boldly constructed" and "loaded with tension." –BBC
OVID EXCLUSIVE
---
The Third Harmony
Directed by Michael Nagler
Bullfrog Films | Documentary | USA | 2020
Drawing on interviews with veteran activists like civil rights leader Bernard Lafayette, scientists like behaviorist Frans de Waal and neuroscientist Marco Iacoboni, Congresswoman Pramila Jayapal, political scientist Erica Chenoweth, futurist Elisabet Sahtouris and others, the film helps to better grasp just what nonviolence is and how it works.
OVID EXCLUSIVE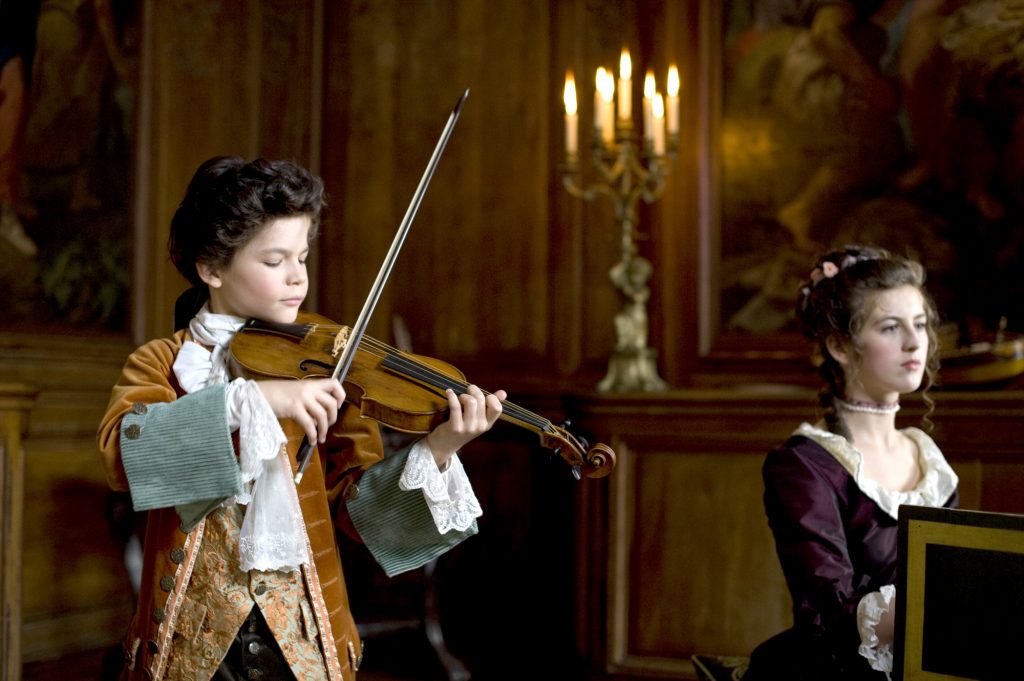 Friday, April 30th
Mia Madre
Directed by Nanni Moretti
Starring John Turturro, Margherita Buy, Giulia Lazzarini, Nanni Moretti, Beatrice Mancini
Music Box Films | Feature | Italy | 2015
Margherita, a well-known director working on her latest film, suffers an existential crisis when she has to come to terms with her mother's terminal illness and re-evaluate everything she thought she knew about life.
"Beautifully observed and delicately balanced…this is Moretti at his interpersonal best; intimate, empathetic and intensely humane." —The Guardian
---
Mozart's Sister
Directed by René Féret
Starring Marie Féret, Marc Barbé, Delphine Chuillot, David Moreau
Music Box Films | Feature | USA | 2010
Nannerl Mozart, Wolfgang's older sister, was a musical prodigy until her brother's talent overshadowed her own abilities as a composer and harpsichordist.
"Lively and Fascinating… A treat for classical music lovers and cinephiles alike." —Variety