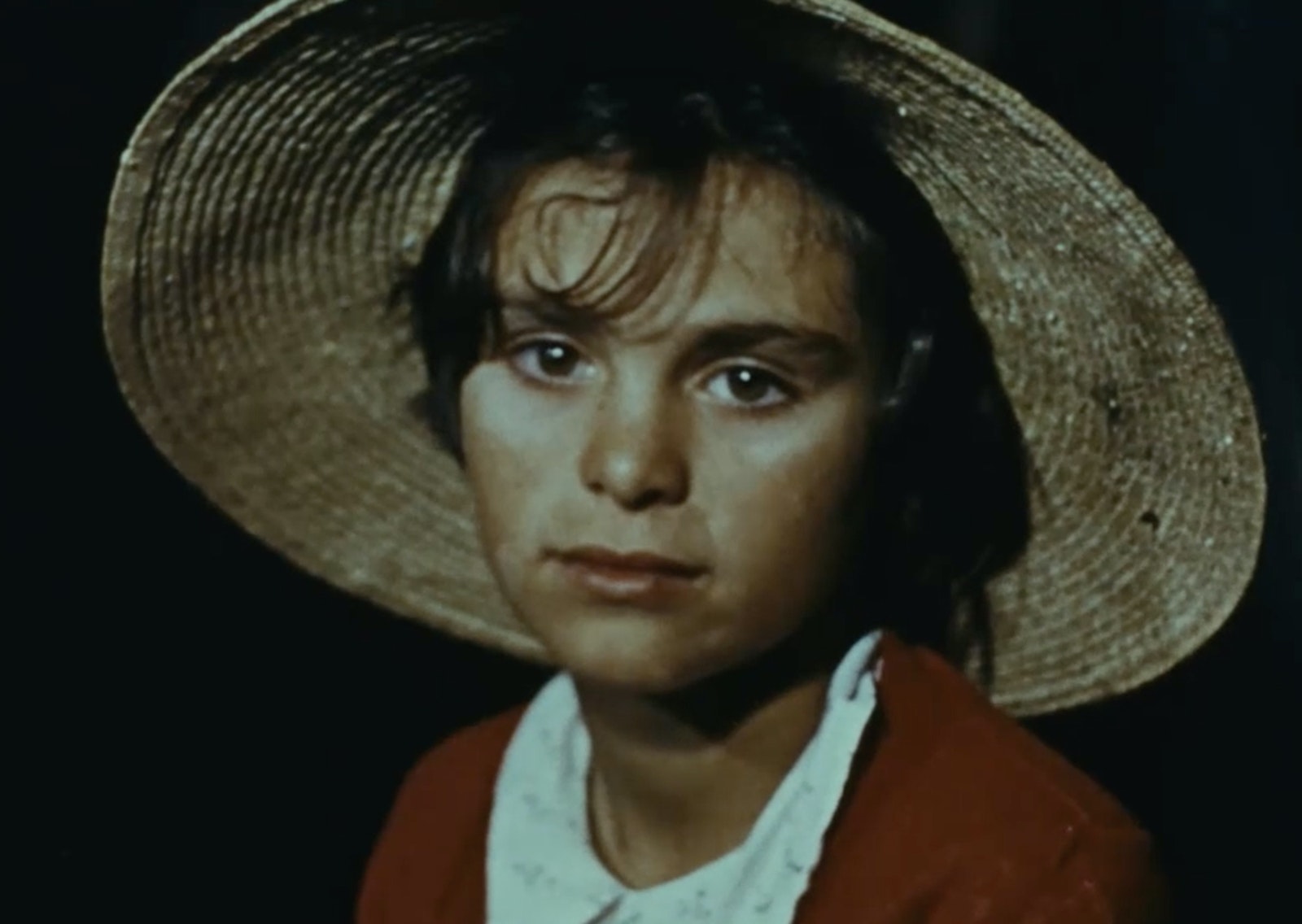 OVID's October Releases: Marguerite Duras' "Le Navire Night," Mario Ruspoli retrospective, documentaries exploring the Jewish diaspora, Jim Finn's indescribable "Utopian comedies" & more!
OVID.tv is proud to announce its October slate of 28 streaming releases, all but six of which are exclusive streaming premieres.
The films presented range from Marguerite Duras' dense, mysterious Le Navire Night, starring Dominique Sanda, Bulle Ogier, and Michel Carriere to the eccentric "Utopian comedies" of Jim Finn, including both The Juche Idea, a satirical mockumentary on North Korean propaganda, and his latest, The Annotated Field Guide of Ulysses S. Grant.
We are also proud to present eight films by Mario Ruspoli, a pioneering figure in documentary filmmaking whose influence can be seen in the work of Jean Rouch, Albert and David Maysles, and his friend and collaborator Chris Marker. Ruspoli's work conveys a limitless curiosity about the world, his subjects ranging from Portuguese whalers to an alcohol detox facility. In addition to Ruspoli's films, we are pleased to announce the streaming premiere of the only documentary about the filmmaker, Mario Ruspoli, Prince of the Whales.
New members can start their free 7-day trial at OVID.tv!
(Image from Mario Ruspoli's The Whalers, premiering on OVID on October 15th)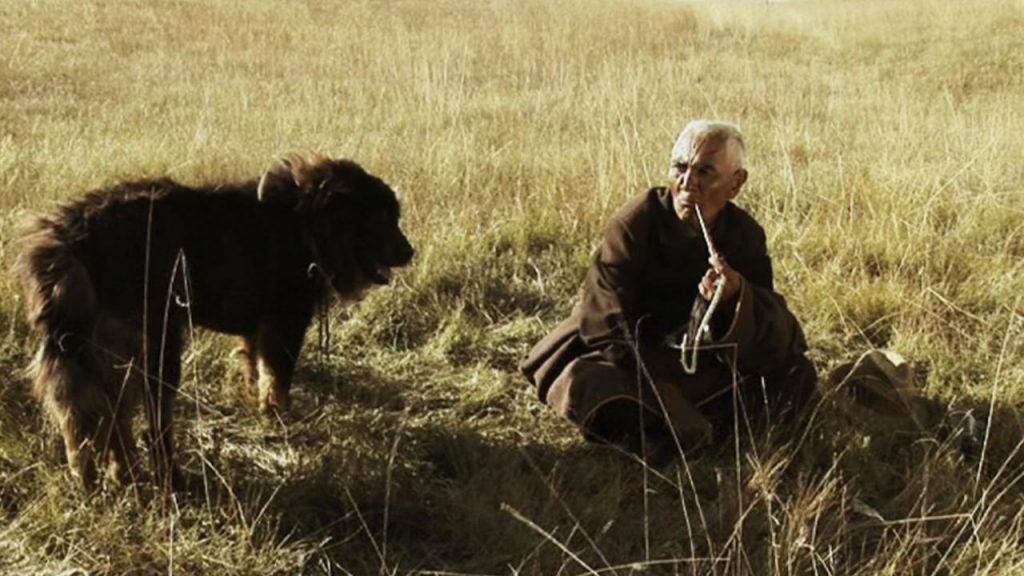 Friday, October 1st
Old Dog
Directed by Pema Tseden
dGenerate Films | Narrative | Tibet | 2011
The Tibetan nomad mastiff is an exotic prize dog in China, fetching as much as millions of dollars from wealthy Chinese. When a young man notices several thefts of mastiffs from Tibetan farm families, he decides to sell his family's dog before it is stolen and sold on the black market. His father, an aging Tibetan herder, is furious when he discovers their dog missing. When the father seeks to buy the dog back, it leads to a series of tragicomic events that threaten to tear the family apart, while showing the erosion of Tibetan culture under the pressures of contemporary society.
"Spectacular." —Variety
OVID EXCLUSIVE – SVOD PREMIERE
---

Jinpa: Behind the Senes
Directed by Pema Tseden
2018
Go behind-the-scenes in Tibet with the cast and crew of Jinpa, Pema Tseden's dreamy take on a road movie.
OVID EXCLUSIVE – SVOD PREMIERE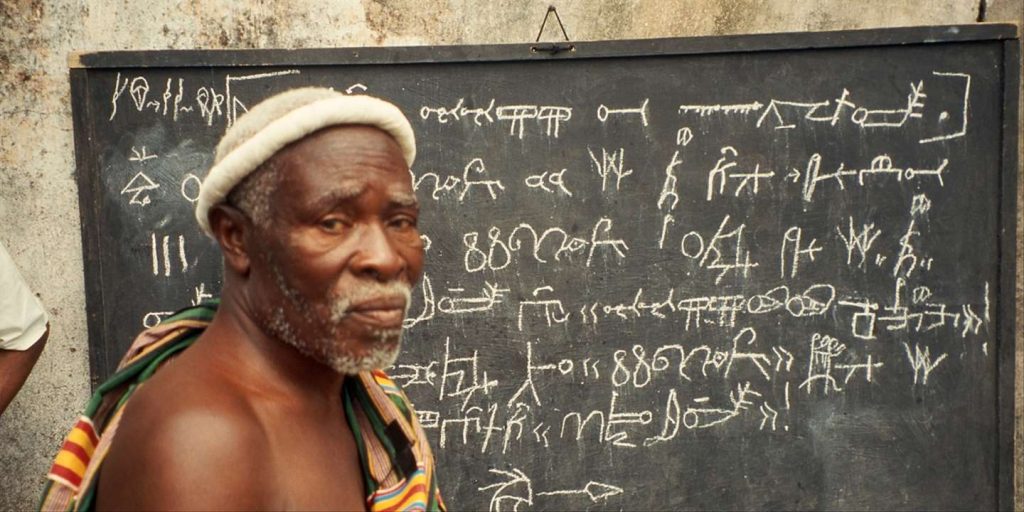 Wednesday, October 6th
What if Babel Was Just a Myth?
Directed by Sandrine Loncke
Icarus Films | Documentary | France | 2019
According to Unesco, a human language disappears every two weeks. Within a century, 50 to 90 percent of all languages will be gone. Does it matter?
Linguist Florian Lionnet of Princeton University emphatically believes it does. For years, he's been documenting Láàl, a language spoken by only 700 people living in two villages on the banks of the Moyen-Chari River, in Southern Chad. Language encodes culture and worldviews, and each time a language disappears, we lose an irreplaceable part of humanity.
What if Babel Was Just a Myth? follows Lionnet as he accompanies villagers during their daily activities—fishing, carving a dugout canoe, dancing, and telling stories. He listens in on conversations, asks questions about vocabulary and grammar, and diligently records everything.
OVID EXCLUSIVE – SVOD PREMIERE
---

Bruly Bouabré's Alphabet
Directed by Nurith Aviv
Icarus Films | Documentary | France | 2005
In the 1950's, Ivory Coast artist Frederic Bruly Bouabré created several hundred pictograms, based on one-syllable words in his language, Bété, to help people in the Bété community learn to read more quickly. Although some 600,000 Bétés live in the Ivory Coast, their language is not taught in schools, and all education is conducted in French.
Bouabré's 400 pictograms, in various combinations, provide a playful yet tangible method of instruction. As the now elderly Bouabré explains, his aim was to "form a specific African writing from scenes of human life."
OVID EXCLUSIVE – SVOD PREMIERE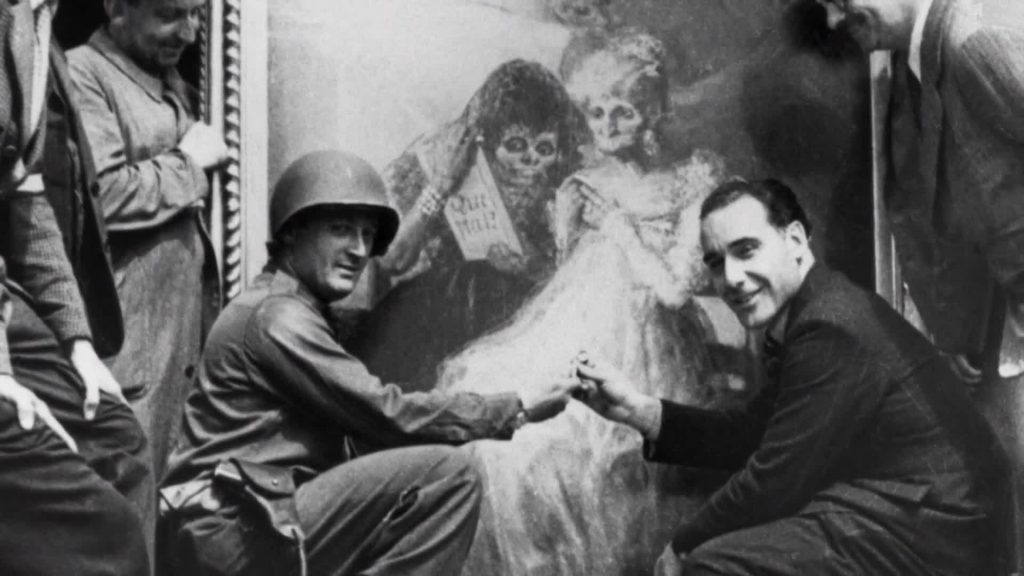 Thursday, October 7th
The Rape of Europa
Directed by Richard Berge, Nicole Newnham and Bonni Cohen
Menemsha Films | Documentary | USA | 2006
The Rape of Europa is an epic journey through seven countries, into the violent whirlwind of fanaticism, greed, and warfare that threatened to wipe out the artistic heritage of Europe. Joan Allen narrates this chronicle about the battle over centuries of western culture.
"May be the most stunning documentary of the year." —Toronto Star
---

The Waldheim Waltz
Directed by Ruth Beckermann
Menemsha Films | Documentary | Austria | 2018
Ruth Beckermann documents the process of uncovering former UN Secretary General Kurt Waldheim's wartime past. It shows the swift succession of new allegations by the World Jewish Congress during his Austrian presidential campaign, the denial by the Austrian political class, and the outbreak of anti-Semitism and patriotism, which finally led to his election.
Created from international archive material and what Beckermann shot at the time, the film shows that history repeats itself time and time again.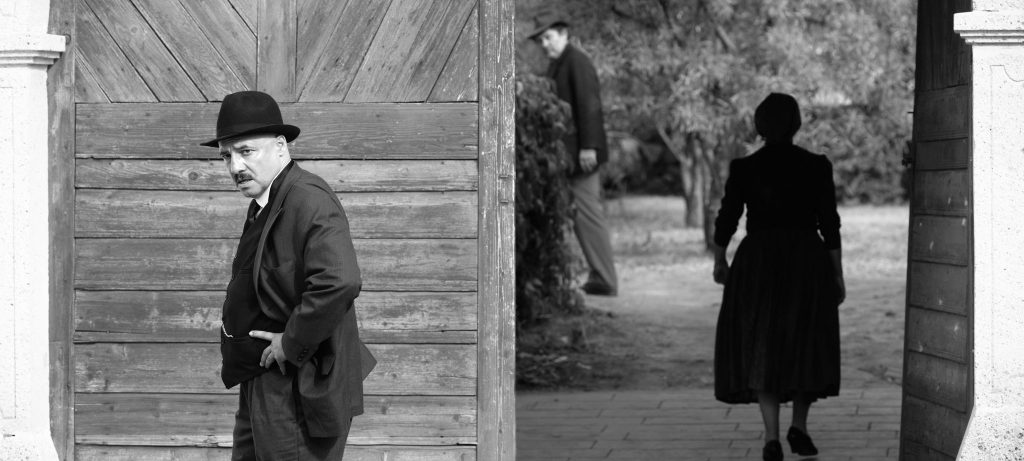 Friday, October 8th
Beauty in Trouble
Directed by Jan Hrebejk
Menemsha Films | Narrative | Czech Republic | 2006
Beauty in Trouble explores a young woman's romantic dilemma: torn between a primal connection and the need to provide for her children, she loves two men. Beauty in Trouble is full of unexpected twists, humor and amazing performances culminating in a surprising and paradoxical ending.
"Impressive for its mastery, intelligence, and ambition in juggling intricate plot strands and memorable characters." —Chicago Reader
OVID EXCLUSIVE – SVOD PREMIERE
---

1945
Directed by Ferenc Török
Menemsha Films | Narrative | Hungary | 2017
On a summer day in 1945, an Orthodox man and his grown son return to a village in Hungary while the villagers prepare for the wedding of the town clerk's son. The townspeople – suspicious, remorseful, fearful, and cunning – expect the worst and behave accordingly. The town clerk fears the men may be heirs of the village's deported Jews and expects them to demand their illegally acquired property back.
Director Ferenc Török paints a complex picture of a society trying to come to terms with the recent horrors they've experienced, perpetrated, or just tolerated for personal gain.
Los Angeles Times Critics' Pick!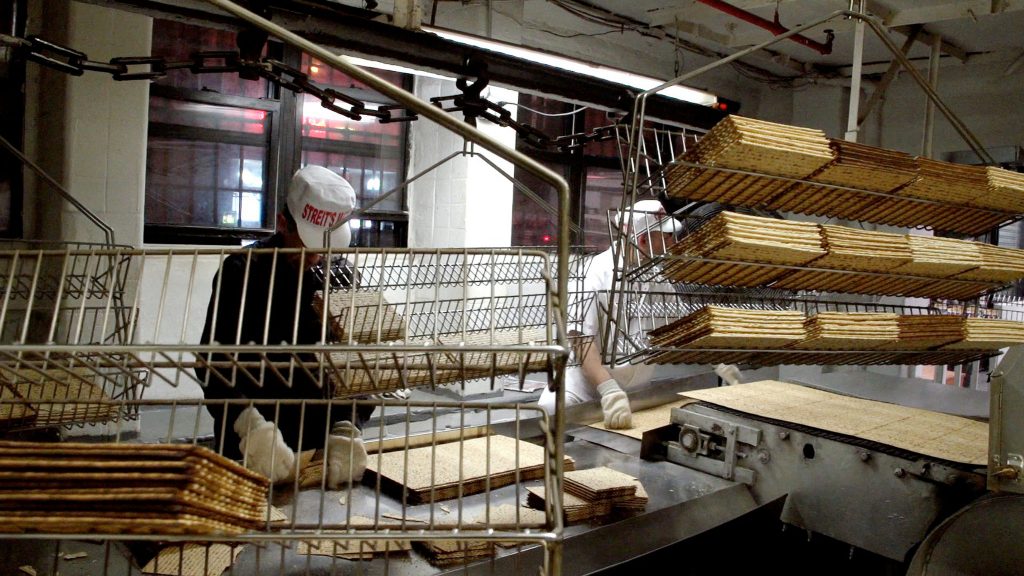 Wednesday, October 13th
The Ritchie Boys
Directed by Christian Bauer
Menemsha Films | Documentary | Germany, Canada | 2004
The Ritchie Boys is the riveting, untold story of a group of young men who fled Nazi Germany and returned as soldiers in U.S. uniforms. They knew the psychology and the language of the enemy better than anyone. In Camp Ritchie, Maryland, they were trained in intelligence and psychological warfare. Determined, bright, and inventive, they fought their own kind of war.
---

Streit's: Matzo and the American Dream
Directed by Michael Levine
Menemsha Films | Documentary | USA | 2016
For more than 90 years, the Streit's matzo factory sat in a low-slung tenement building on Manhattan's Lower East Side. While other matzo companies modernized, Streit's remained a piece of living history, churning out 40 percent of the nation's unleavened bread on pre-war machinery as old as the factory itself. In a neighborhood where the Jewish immigrants long ago moved on, in a nation where progress and profits trump all else, where manufacturing has left the cities if not the country, where family businesses are bought out by giant corporations and workers move from job to low paying job, filmmaker Michael Levine captures the Streit's saga and echoes the American Dream.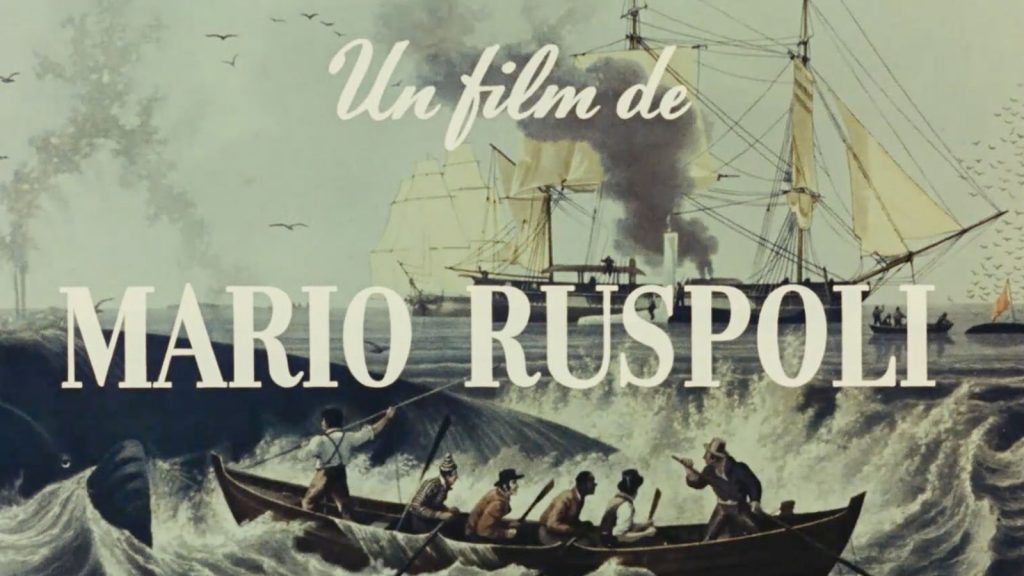 Friday, October 15th
The Whalers
Directed by Mario Ruspoli
Kino Lorber/Metrograph | Documentary | France | 1956
Ruspoli's influential portrait of the last whale fishermen to work with harpoons, living in the Azores.
OVID EXCLUSIVE – SVOD PREMIERE
---

The Earth's Forgotten
Directed by Mario Ruspoli
Kino Lorber/Metrograph | Documentary | France | 1961
Ruspoli had a standing interest in isolated and marginalized communities, very much on display in France's rugged, unforgiving south. In The Earth's Forgotten, the subjects are peasants eking out a subsistence-level existence.
OVID EXCLUSIVE – SVOD PREMIERE
---

A Look at Madness
Directed by Mario Ruspoli
Kino Lorber/Metrograph | Documentary | France | 1962
The daily life of patients and the work of doctors, including the highly influential psychiatrist Dr. François Tosquelles, at the psychiatric hospital of Saint-Alban in Lozère, formerly a monastery and prison.
OVID EXCLUSIVE – SVOD PREMIERE
---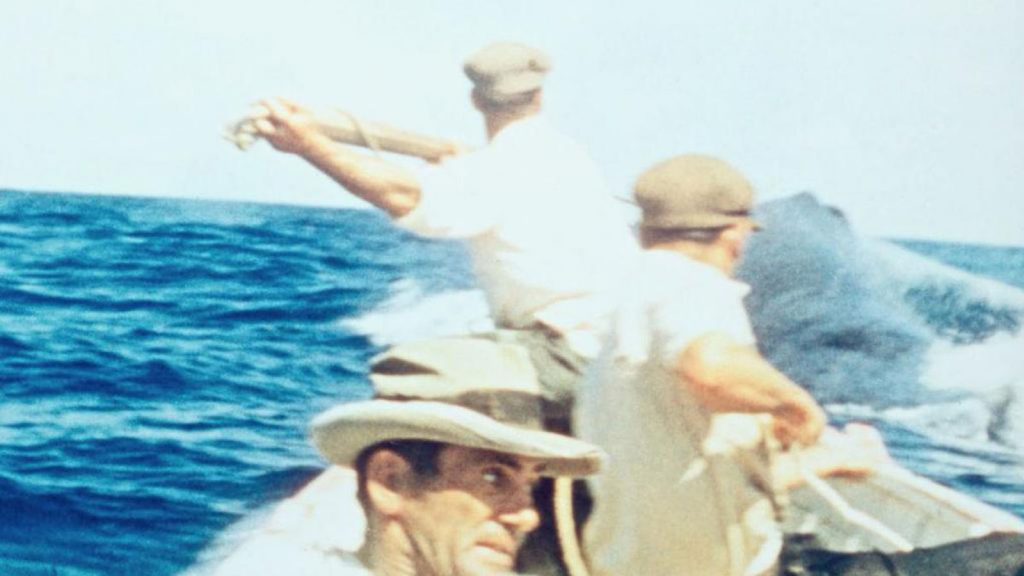 Captive Feast
Directed by Mario Ruspoli
Kino Lorber/Metrograph | Documentary | France | 1962
A companion piece to A Look at Madness, documents the annual village festival that allows inmates a rare chance to mingle with the rest of the population.
OVID EXCLUSIVE – SVOD PREMIERE
---

The Last Drink
Directed by Mario Ruspoli
Kino Lorber/Metrograph | Documentary | France | 1964
Documents the process of detox treatments at a hospital in Bordeaux.
OVID EXCLUSIVE – SVOD PREMIERE
---

Chaval (1971) and La Chavalanthrope (1972)
Directed by Mario Ruspoli
Kino Lorber/Metrograph | Documentary | France | 1962
Two tributes to Ruspoli's longtime friend, the humorist and cartoonist Chaval, made after his suicide in 1968.
OVID EXCLUSIVE – SVOD PREMIERE
---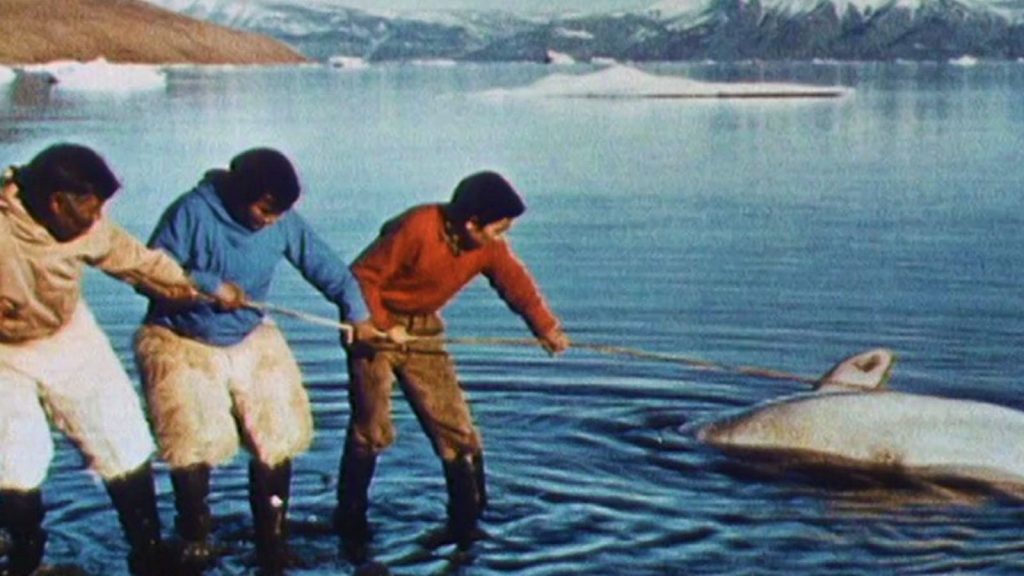 Three Cheers for the Whale
Directed by Chris Marker and Mario Ruspoli
Kino Lorber/Metrograph | Documentary | France | 1972
Chronicles the history of mankind's relationship with the largest and most majestic of marine mammals, and graphically exposes their slaughter by the whaling industry.
OVID EXCLUSIVE – SVOD PREMIERE
---

Mario Ruspoli, Prince of the Whales
Directed by Florence Dauman
Kino Lorber/Metrograph | Documentary | France | 2011
Director Florence Dauman, whose father was a lifelong friend and producer of Ruspoli's, uses her privileged perspective to create an intimate portrait of this revolutionary but often overlooked artist.
The result, a film that caused Chris Marker to exclaim, "Finally, the tribute he deserved," draws on a treasury of relics provided by Ruspoli's widow, Dominique, as well as the testimonials of friends and admirers included Richard Leacock, D.A. Pennebaker, Albert Maysles, and many more. Establishing Ruspoli's proper place in film history, it's a memorial deeply stamped with the personality of its inimitable subject, a eulogy told with love by a friend.
OVID EXCLUSIVE – SVOD PREMIERE
---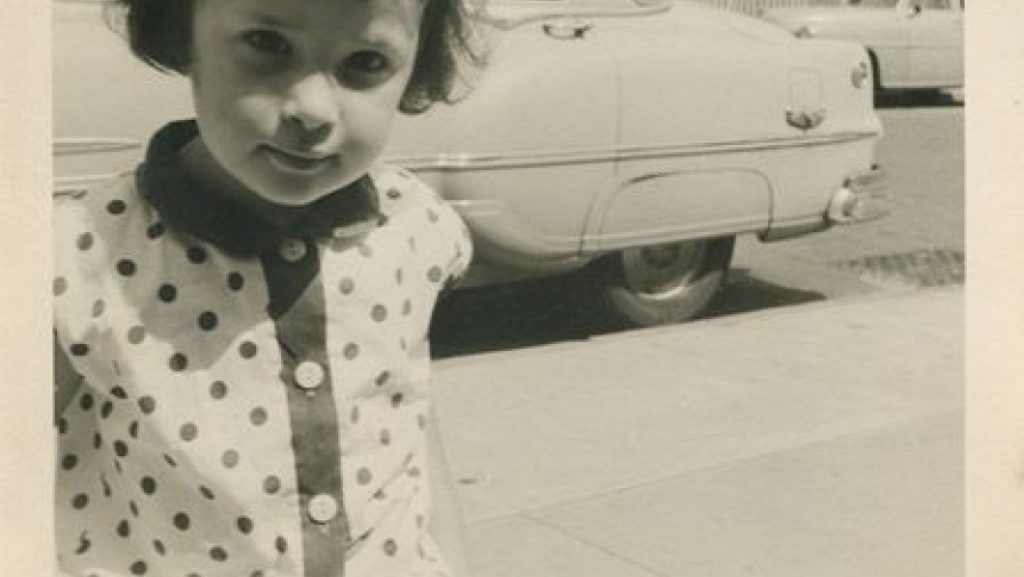 Wednesday, October 20th
Flower in Otomi
Directed by Luisa Riley
Icarus Films | Documentary | Mexico | 2012
On February 14th, 1974, 19-year-old Deni Prieto Stock was killed by the Mexican army in the town of Nepantla, along with four of her comrades in the Fuerzas de Liberacion Nacional (National Liberation Forces), a forerunner to the Zapatistas.
Her sister and other family members recount a cozy childhood spent between New York and Mexico City with parents who raised them to support leftist causes. A cousin shares letters that detail her radicalization, and former lovers describe her growing conviction, particularly following the killing of student protestors in the Tlatelolco massacre, that armed revolution was the only path to economic and social justice in Mexico.
"An unforgettable film." —Excelsior
OVID EXCLUSIVE – SVOD PREMIERE
---

Tina in Mexico
Directed by Brenda Longfellow
Bullfrog Films | Documentary | USA | 2003
Follows the tumultuous and epic story of Tina Modotti, revolutionary, bohemian spirit and renowned photographer, acclaimed for her innovative and impassioned depiction of social issues.
Longfellow's film weaves archival footage, the luminous photographs of Tina Modotti and Edward Weston, the murals of Diego Rivera, and lyrical re-enactments, to conjure up the political, artistic and intimate spaces of their lives in Mexico during the 1920s.
"For pure aesthetic allure and the kind of eroticism that's about life energy, nothing comes close to Brenda Longfellow's graceful and elegiac Tina in Mexico." —Toronto Globe and Mail
OVID EXCLUSIVE – SVOD PREMIERE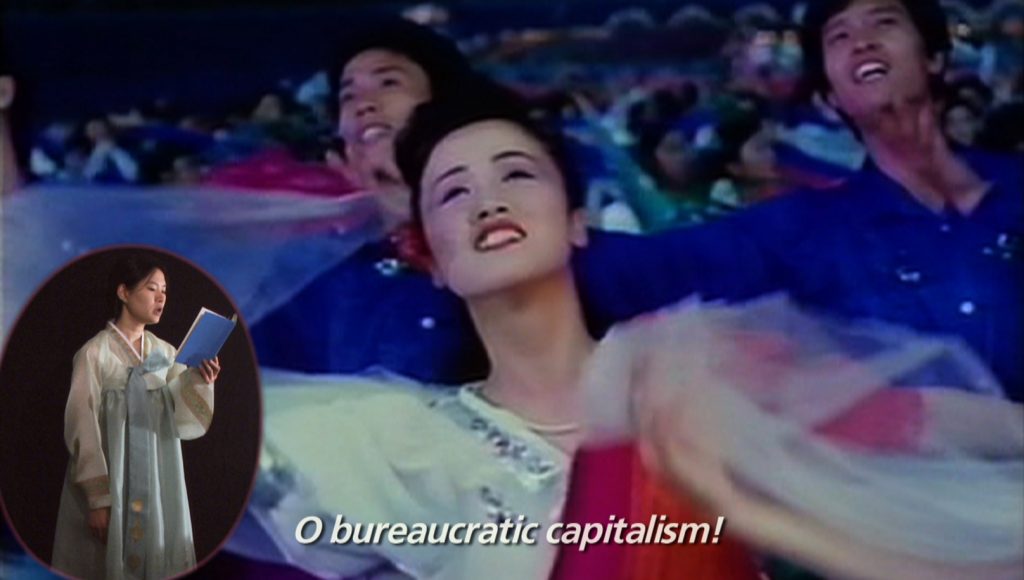 Tuesday, October 22nd
The Juche Idea
Directed by Jim Finn
Experimental Feature | USA | 2010
In the late 1960's Kim Jong Il guaranteed his succession as the Dear Leader of North Korea by adapting his father's Juche (pronounced choo-CHAY) philosophy to propaganda, film and art. Translated as self-reliance, Juche is a hybrid of Confucian and authoritarian Stalinist pseudo-socialism. Inspired by the real-life story of the South Korean director kidnapped in the 70's to invigorate the North Korean film industry, the film follows Yoon Jung Lee, a young video artist invited to work at a Juche art residency on a North Korean collective farm.
"Steeped in the obsolete language of revolutionary art, Mr. Finn's meticulous, deadpan mockumentaries often play like unearthed artifacts from an alternate universe" —The New York Times
OVID EXCLUSIVE – SVOD PREMIERE
---

The Annotated Field Guide of Ulysses S. Grant
Directed by Jim Finn
Documentary | USA | 2020
For four years in the 1860's half of the United States was held hostage by an unrecognized white supremacist republic. Shot on 16mm in national military parks, swamps, forests and the suburban sprawl across the former battlefields, The Annotated Field Guide of Ulysses S. Grant follows General Grant's path liberating the southern United States. It focuses not only on his battles but on massacres committed by Confederate armies and the role of enslaved people in the war.
"An essay film with bite, understatedly but convincingly arguing that the Confederacy's great shame has yet to be expunged from the national consciousness." —Screen Daily
OVID EXCLUSIVE – SVOD PREMIERE
---

La Trinchera Luminosa del Presidente Gonzalo
Directed by Jim Finn
Experimental Feature | USA | 2007
A recreation of one day at the Canto Grande prison in Peru, following women guerrillas from the Maoist Shining Path movement in their morning marches to their bedtime chants. Kept isolated in their own cellblocks, the guerrillas refused to acknowledge that they were imprisoned. Their cellblocks were another front in the People's War: "shining trenches of combat". This film shows the intense indoctrination and belief system of the brutal Latin American insurgency.
"Finn's simulation of an actual Maoist cadre is utterly convincing." —Variety
OVID EXCLUSIVE – SVOD PREMIERE
---

Interkosmos
Directed by Jim Finn
Experimental Feature | USA | 2006
In the 1970s, the East Germans hatch a top-secret plot to establish Communist colonies on the moons of Saturn and Jupiter.
"What a delight! How charming and fantastic, so full of rare atmospheres." —Guy Maddin
OVID EXCLUSIVE – SVOD PREMIERE
---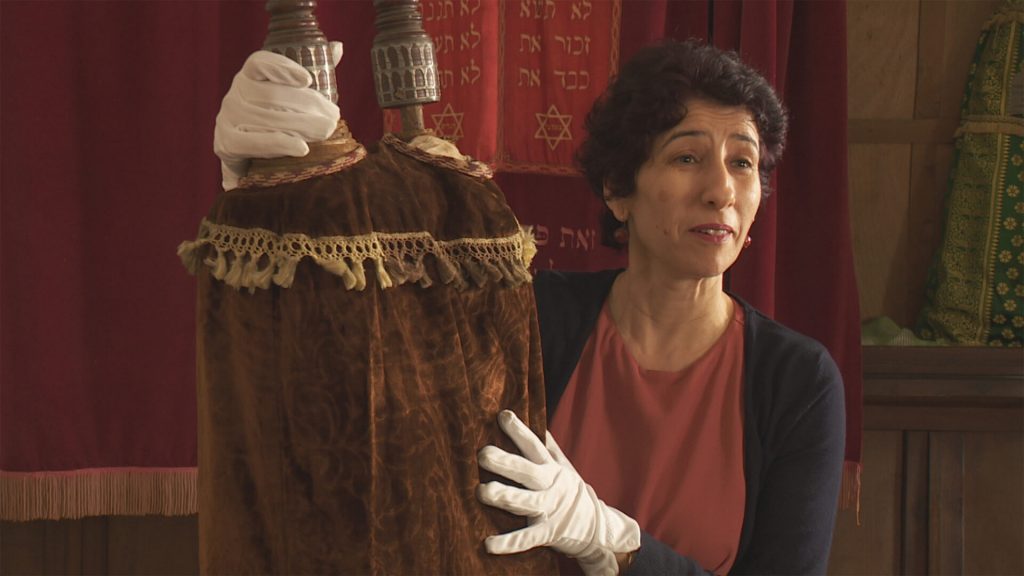 Tuesday, October 26th
Ziyara
Directed by Simone Bitton
Icarus Films | Documentary | France | 2020
Inviting viewers on a cinematic pilgrimage to her homeland of Morocco, celebrated documentary filmmaker Simone Bitton explores her Jewish roots through the sphere of the Muslim guardians of the nation's Jewish memory, centered around the tradition of "ziyara".
In the arid but beautiful landscape of rural Morocco, the country's youngest citizens have largely never themselves coexisted alongside Jews, although their presence is still felt in symbols, old shrines, synagogues and cemeteries. Many Muslims still maintain and find beauty in these places, seeing them as a timeless connection to the word of God.
"A heartbreaking, powerful and visually entrancing road trip." —Filmmaker Magazine
OVID EXCLUSIVE – SVOD PREMIERE
---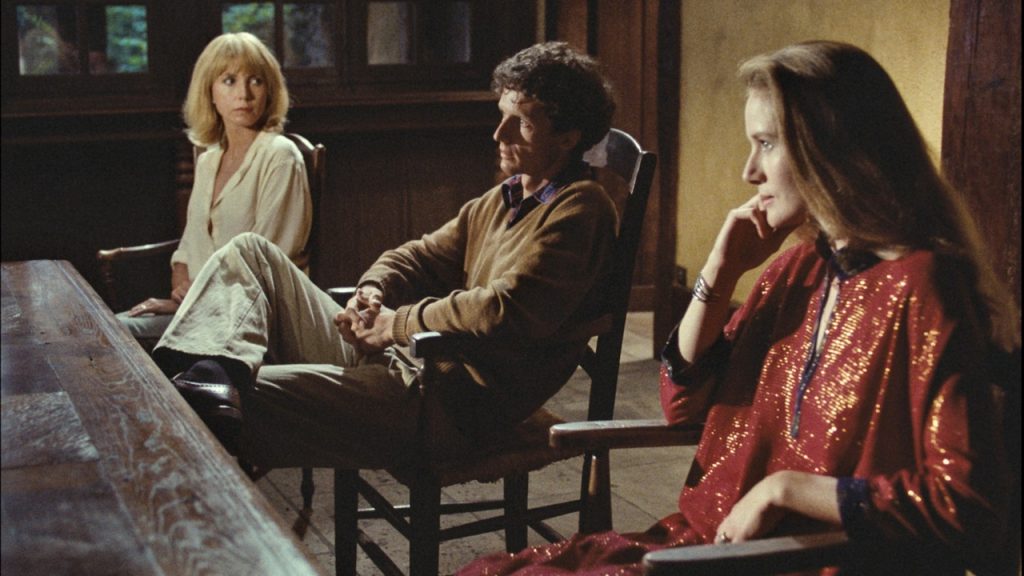 Friday, October 29th
Le Navire Night
Directed by Marguerite Duras
Starring Dominque Sanda, Bulle Ogier, and Mathieu Carrière
Narrated by Benoît Jacquot and Marguerite Duras
Cinematography by Pierre Lhomme
Icarus Films | Feature | France | 1979
2K Restoration!
With Le Navire Night, writer and filmmaker Marguerite Duras explores the matrix of love, desire and language in her characteristically oblique and experimental style. The film's lovers—played by Dominique Sanda and Mathieu Carrière—are never allowed to meet in person, instead carrying out their conversations over the phone, using unlisted phone lines leftover from the German occupation of Paris. Elliptical sequences play out in empty streets, nocturnal cityscapes and shadowy interiors, linked together only by the spectral presence of the character's voices.
At once dreamlike, intimate and fundamentally anonymous, Le Navire Night challenges the conventional relationship between sound, image and narrative.
"Duras possesses a talent of great force and true originality." —L'Express
"Never has Duras so closely haunted the ghosts that surround us." —Telerama
OVID EXCLUSIVE – SVOD PREMIERE
---

Marguerite As She Was
Directed by Dominique Auvray
Icarus Films | Documentary | France | 2002
Marguerite Duras (1914–1996)—best-known as the author of The Lover and for the screenplay for Hiroshima, Mon Amour (the classic 1960 New Wave film directed by Alain Resnais)—was one of the most prolific, controversial, and renowned cultural figures in post-war France. Between 1943 (when she published her first book) and 1995 (when she published her last, That's All), Duras directed 19 films and wrote more than 70 novels, plays, movies and adaptations.
A friend of Duras, Dominique Auvray was also the editor of three of her films, including Le Navire Night. Given access to an amazing breadth of archival materials, photographs, television interviews, extracts from Duras' films, and home movies from the 1950's through the 1990's, Auvray has crafted a personal portrait of the woman.
"Touching and intimate." —Library Journal
OVID EXCLUSIVE – SVOD PREMIERE
Complete list of films premiering on OVID this month (in alphabetical order):
1945, Ferenc Török (2017)
A Look at Madness, Mario Ruspoli (1962)
Beauty in Trouble, Jan Hrebejk (2006)
Bruly Bouabré's Alphabet, Nurith Aviv (2005)
Captive Feast, Mario Ruspoli (1962)
Chaval, Mario Ruspoli (1971)
Flower in Otomi, Luisa Riley (2012)
Interkosmos, Jim Finn (2006)
Jinpa: Behind the Scenes, Pema Tseden (2018)
La Trinchera Luminosa del Presidente Gonzalo, Jim Finn (2007)
Le Chavalanthrope, Mario Ruspoli (1972)
Le Navire Night, Marguerite Duras (1979)
Marguerite As She Was, Dominique Auvray (2002)
Mario Ruspoli, Prince of the Whales, Florence Dauman (2011)
Old Dog, Pema Tseden (2011)
Streit's Matzo and the American Dream, Michael Levine (2016)
The Annotated Field Guide of Ulysses S. Grant, Jim Finn (2020)
The Earth's Forgotten, Mario Ruspoli (1961)
The Juche Idea, Jim Finn (2010)
The Last Drink, Mario Ruspoli (1964)
The Rape of Europa, Richard Berge, Nicole Newnham and Bonni Cohen (2006)
The Ritchie Boys, Christian Bauer (2004)
The Waldheim Waltz, Ruth Beckermann (2018)
The Whalers, Mario Ruspoli (1958)
Three Cheers for the Whale, Mario Ruspoli & Chris Marker (1972)
Tina in Mexico, Brenda Longfellow (2003)
What if Babel Was Just a Myth?, Sandrine Loncke (2019)
Ziyara, Simone Bitton (2020)