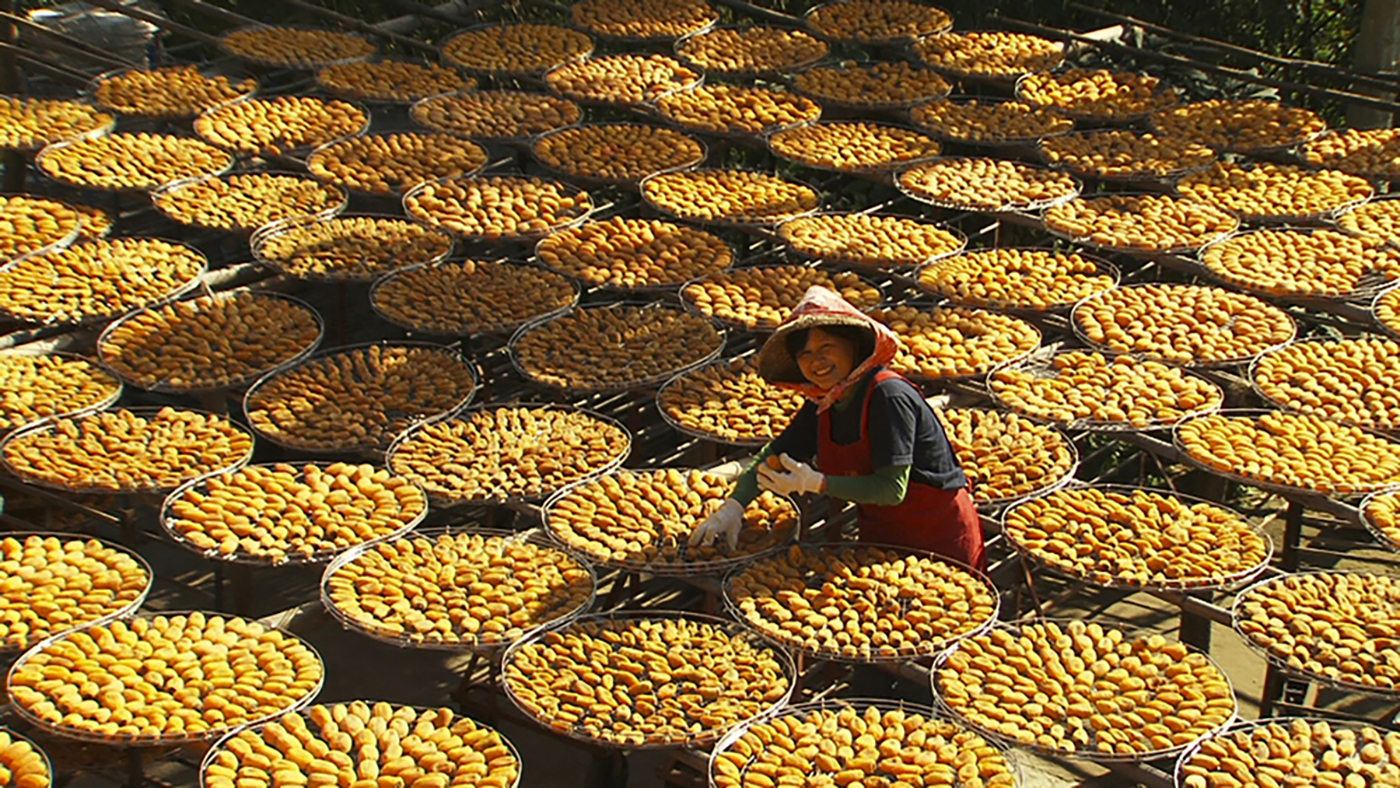 Now Streaming: OVID's First Ever Food Week Is Here!
Just in time for Thanksgiving, OVID is celebrating its first-ever "Food Week" with a new collection of seventeen mouthwatering films celebrating food and drink. 
Joining the collection are eight new additions to OVID's slate, including Joy Luck Club filmmaker Wayne Wang's Soul of a Banquet and Andreas Johnson's Bugs, which asks us to consider the final frontier in sustainable food sources. 
Read on for more details, and eat, drink, and be merry!
New members can start their free 7-day trial at OVID.tv.
(Image from Monika Treut's The Raw and the Cooked, premiering on OVID on November 19th)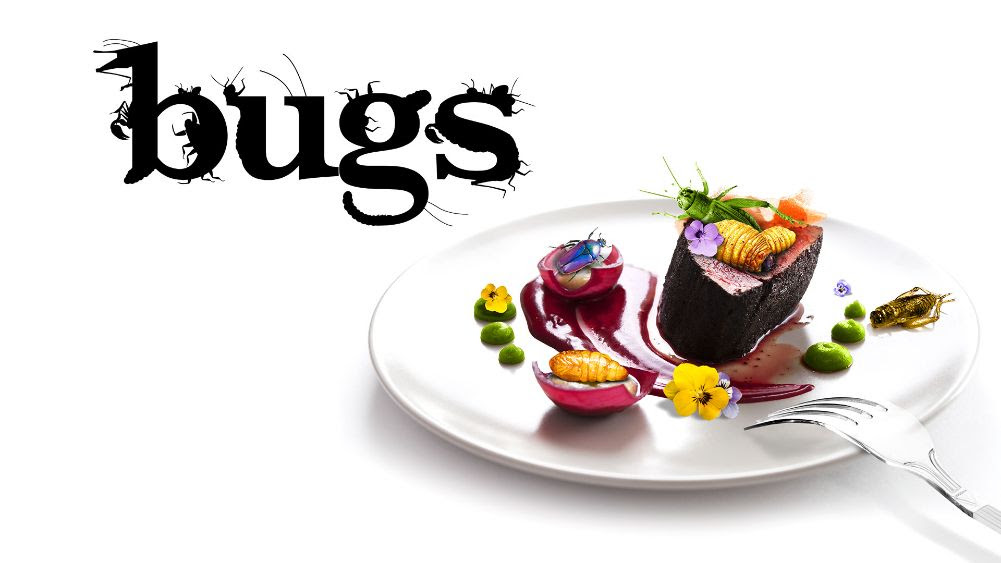 Tuesday, November 16th
Bugs
Directed by Andreas Johnsen
Kino Lorber | Documentary | Denmark | 2017
With global food shortages on the horizon, forward-thinking chefs, environmentalists and food scientists are turning toward an unexpected source of protein: insects. Bugs is an artful and thoughtful new documentary that provides a perfect entry point to insect cuisine. For three years, a cast of charming and brave food adventurers from the Nordic Food Lab traveled the world—from Europe to Australia, Mexico, Kenya, Japan and beyond—to learn what some of the two billion people who already eat insects had to say. Filmmaker Andreas Johnsen followed them as they foraged, farmed, cooked and tasted everything from revered termite queens and desert-delicacy honey ants to venomous giant hornets and long-horned grasshoppers.
Equal parts travelogue, nature documentary, food porn and political treatise, Bugs is a beautifully shot film that makes a convincing argument for the inherent flavor of insects and raises unexpected and important questions about the future of our food culture along the way.
OVID EXCLUSIVE – SVOD PREMIERE
---
Evolution of Organic
Directed by Mark Kitchell
Bullfrog Films | Documentary | USA | 2017
Evolution of Organic brings us the story of organic agriculture, told by those who built the movement. A motley crew of back-to-the-landers, spiritual seekers and farmers' sons and daughters rejected modern chemical farming and set out to invent organic alternatives. The movement grew from a small band of rebels to a cultural transformation in the way we grow and eat food. By now organic has mainstreamed, become both an industry oriented toward bringing organic to all people, and a movement that has realized a vision of sustainable agriculture.
This is not just a history, but looks forward to exciting and important futures: the next generation who are broadening organic; what lies 'beyond organic'; and carbon farming and sequestration as a solution to climate change — maybe the best news on the planet.
OVID EXCLUSIVE – SVOD PREMIERE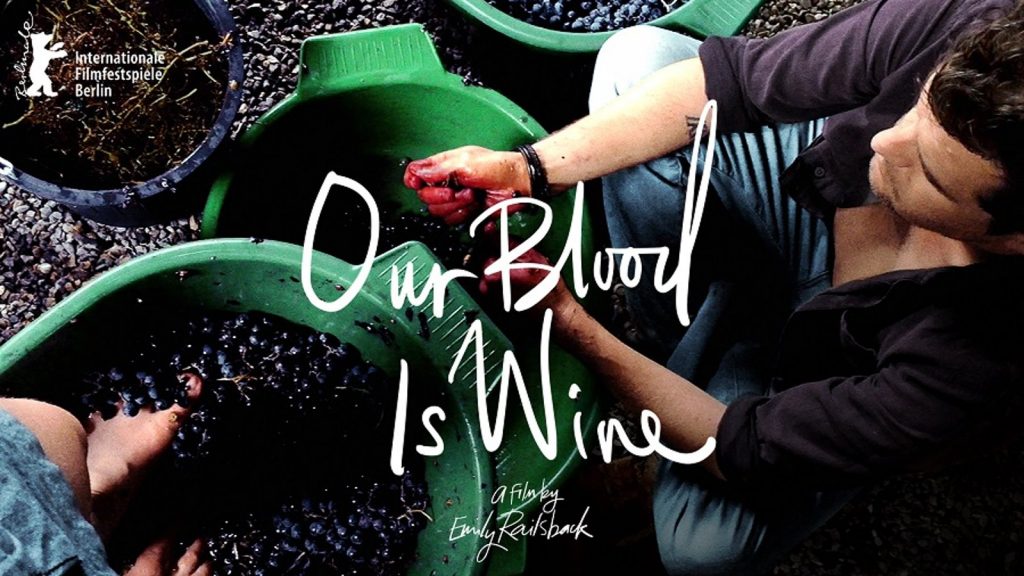 Wednesday, November 17th
Our Blood is Wine
Directed by Emily Railsback
Music Box Films | Documentary | USA | 2017
Filmmaker Emily Railsback and award-winning sommelier Jeremy Quinn provide intimate access to rural family life in the Republic of Georgia as they explore the rebirth of 8,000-year-old winemaking traditions almost lost during the period of Soviet rule. By using unobtrusive iPhone technology, Railsback brings the voices and ancestral legacies of modern Georgians directly to the viewer, revealing an intricate and resilient society that has survived regular foreign invasion and repeated attempts to erase Georgian culture. The revival of traditional winemaking is the central force driving this powerful, independent and autonomous nation to find its 21st century identity.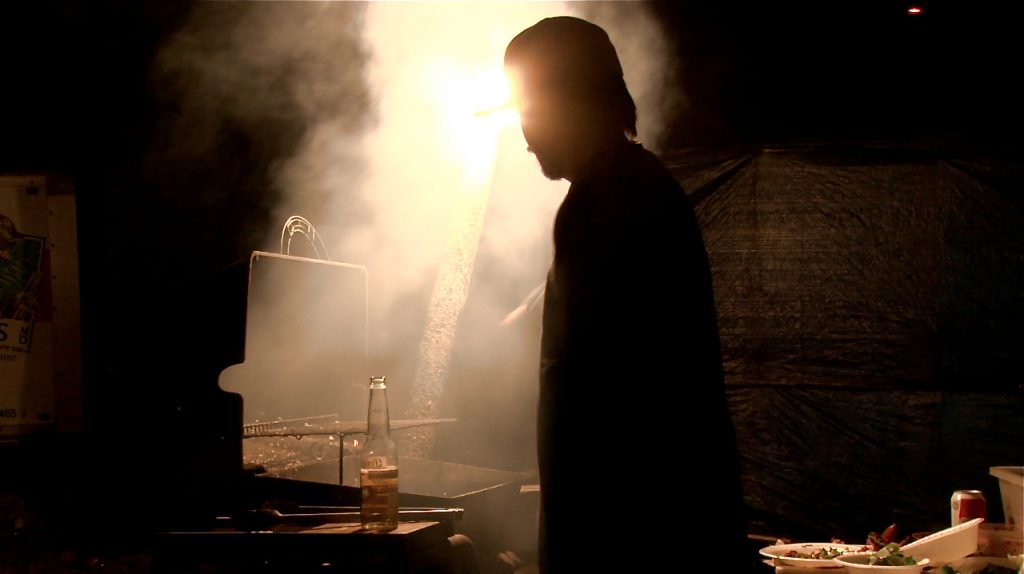 Thursday, November 18th
Eat This New York
Directed by Andrew Rossi
First Run Features | Documentary | USA | 2004
Featuring culinary luminaries Daniel Boulud, Sirio Maccioni, Keith McNally, Drew Nieporent, Jean-Georges Vongerichten, and Danny Meyer, Eat This New York is the story of two friends' struggle to open a restaurant in the food capital of the world. As Billy Phelps and John McCormick suffer through financial crisis, the loss of their chef, and a crumbling relationship, the filmmakers turn the camera on New York City's legendary restaurateurs who, reflecting on the challenges of opening and running a restaurant, prove that dreams can come true.
"Will grip those fascinated by the restaurant business." —The New York Times
OVID EXCLUSIVE – SVOD PREMIERE
---
The Last Season
Directed by Sara Dosa
First Run Features | Documentary | USA | 2014
Amid the bustling world of Central Oregon's wild mushroom hunting camps, the lives of two former soldiers intersect. Roger, a 75 year-old sniper with the US Special Forces in Vietnam, and Kouy, a 46 year-old platoon leader of Cambodia's Khmer Freedom Fighters who battled the Khmer Rouge, come together each fall to hunt the elusive matsutake mushroom, a rare mushroom prized in Japanese culture and cuisine. However, the pair discover more than just mushrooms in the woods: they find a new life, a livelihood, and a means to slowly heal the scarring wounds of war.
"A lyrical ode to the wonders of love and nature, even amid inevitable change." —San Francisco Chronicle
OVID EXCLUSIVE – SVOD PREMIERE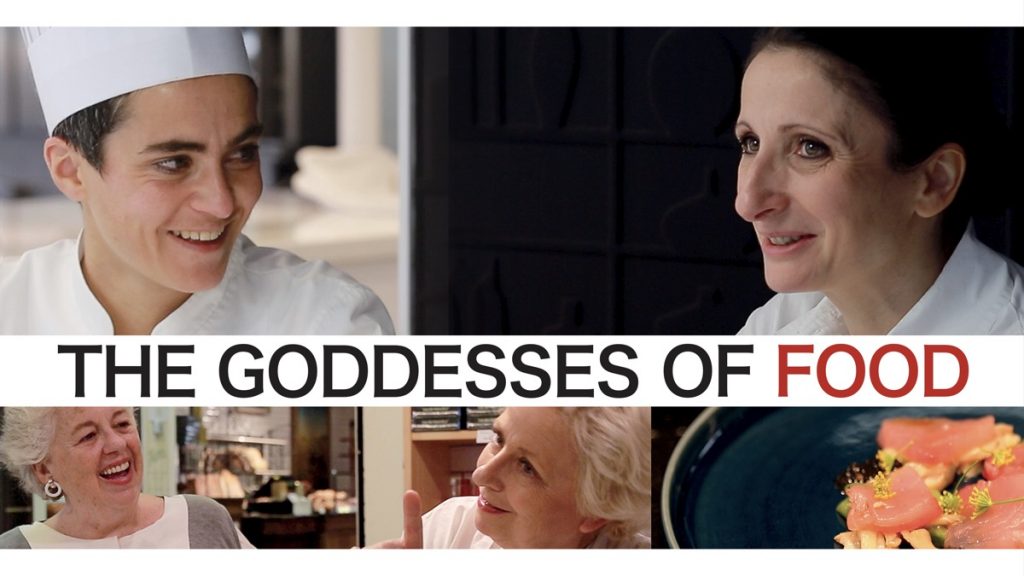 Friday, November 19th
The Goddesses of Food
Directed by Vérane Frédiani
Kino Lorber | Documentary | France | 2018
In November of 2013, TIME Magazine released an international cover story called "The Gods of Food". Unfortunately, not a single female chef appeared on the list. The Goddesses of Food is here to change popular perception.
In the male-dominated food universe, discover the women changing the game on all levels. Presenting the best female chefs, including multi-Michelin star chefs Dominique Crenn and Barbara Lync, and introducing rising new stars and those making incredible food in all corners of the world.
---

The Raw and the Cooked
Directed by Monika Treut
First Run Features | Documentary | Germany | 2012
Taiwan is known around the world as having one of the most diverse cuisines in Asia, and food is the foremost passion of its 23 million inhabitants. The Raw and the Cooked is a sumptuous exploration of the island's rich culinary traditions, and their relationship to the Taiwan's unique mix of cultures.
"Scrumptious! A cornucopia of cuisines, leaving the audience hungry for more." —Variety
OVID EXCLUSIVE – SVOD PREMIERE
---
Soul of a Banquet
Directed by Jacques Ouaniche
Music Box Films | Series | France | 2010
Director Wayne Wang (The Joy Luck Club) takes us into the world of Cecilia Chiang, the woman who introduced America to authentic Chinese food. Chiang opened her internationally renowned restaurant The Mandarin in 1961 in San Francisco and went on to change the course of cuisine in America. The film is equal parts a delectable showcase of gastronomy and a touching portrait of Chiang's journey from a childhood in Beijing before the Cultural Revolution to accidental restaurateur on the west coast of the United States. Soul of a Banquet features interviews with Alice Waters, Ruth Reichl, and Cecilia Chiang herself.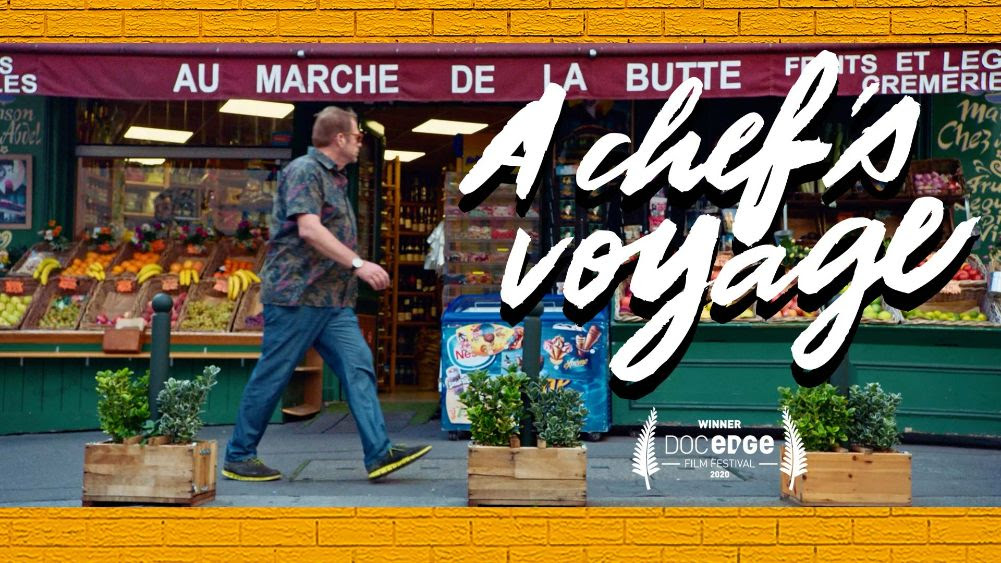 Currently Available on OVID
A Chef's Voyage
Directed by Rémi Anfosso and Jason Matzner
First Run Features | Documentary | USA | 2020
A Chef's Voyage follows the celebrated American Chef David Kinch and his team from Manresa, their 3-star Michelin restaurant in California, for a one-of-a-kind collaboration with three legendary French chefs at their iconic restaurants in Paris, Provence, and Marseille. To mark the 15th anniversary of Manresa, Kinch decides to close shop for a month so he and his staff can embark on their France voyage. Planning the trip takes months; to represent the refined Californian cuisine of Manresa, the team must bring their own seasonings, sauces that take days to make, and lots of abalone. But the logistics are tricky: how to sneak the food on flights; unfamiliar host kitchens; a language barrier and more.
OVID EXCLUSIVE
---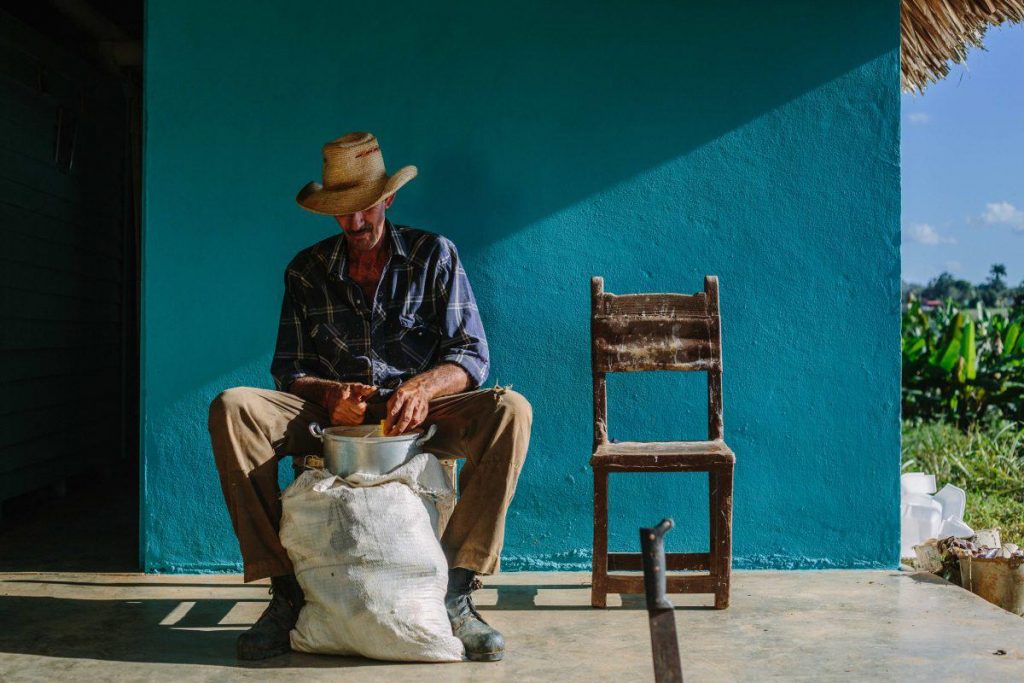 Cuban Food Stories
Directed by Asori Soto
First Run Features | Documentary | USA | 2018
From director Asori Soto and the executive producers of Jiro Dreams of Sushi comes a unique film about food, society and culture on the island of Cuba. After a decade living in the United States, Soto returns to his homeland of Cuba to search for the missing flavors of his childhood—a journey to discover culinary traditions long thought lost due to the hardship that Cuba survived after the collapse of the Soviet Union.
"Eye-opening and mouth-watering!" —Variety
---

Egg Cream
Directed by Nora Claire Miller, Peter Miller and Amy Linton
Icarus Films | Documentary Short | USA | 2020
Egg Cream is a short film about the enduring meaning of a beloved chocolate soda drink born on the Jewish Lower East Side. The egg cream contained neither eggs nor cream—it was a product of necessity and hardship, but a source of joy and sweetness. Through a tour of egg cream establishments led by a filmmaker and his young daughter, exhaustively researched archival imagery, and even a song by Lou Reed, the film examines the Jewish experience in America and the mythology of a simpler time.
OVID EXCLUSIVE
---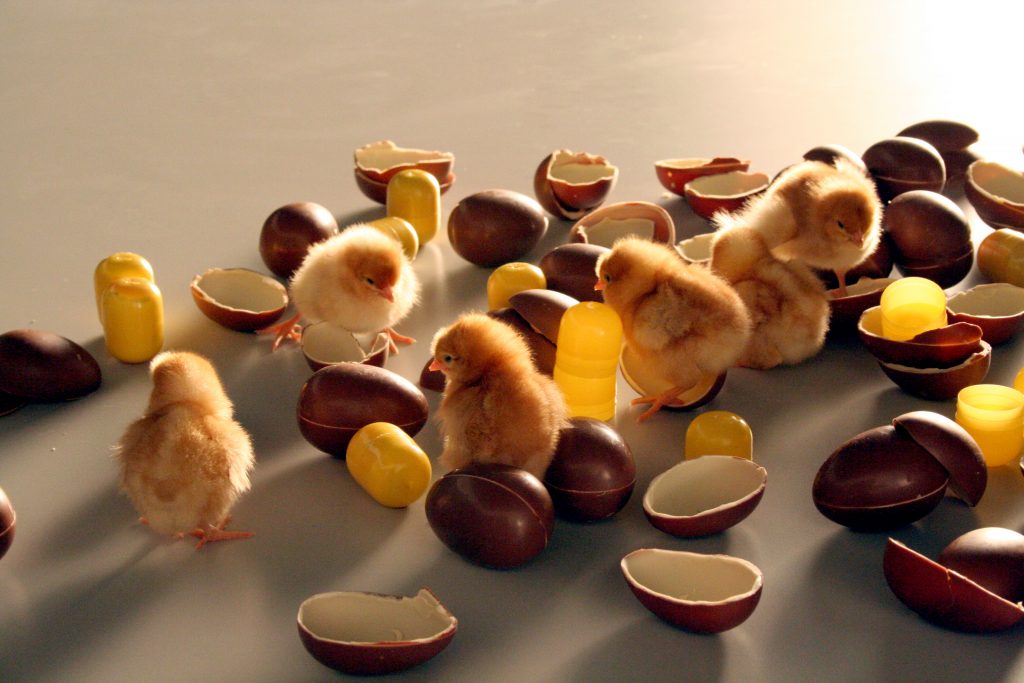 Food Design
Directed by Martin Hablesreiter and Sonja Stummerer
Documentary | Austria | 2009
The sound of sausage: When a bite produces a distinct crunch, they taste particularly good. Fish sticks, on the other hand, don't make such great noises, but they can be arranged nicely in the pan. And is it merely a coincidence that bologna fits perfectly onto a slice of bread, and that when combined, they make up a popular snack?
Food designers work on things to eat, giving them a certain style and function. They not only make sure that food and drink fill our stomachs, but also that the eating process is practical and appeals to all the senses – so that we're hungry for more.
OVID EXCLUSIVE
---

Food for Thought
Directed by Chiara Robbiano and Valerie Schuit
Documentary Series | Netherlands | 2019
In the series Food for Thought, seven young people start a dialogue with seven philosophers. As food is simply the best way to connect with one another, they cook and eat together while reflecting on crucial life questions. By bringing philosophy into the kitchen, they put theory into practice, taste and chew on new ideas, and inspire each other.
OVID EXCLUSIVE
---
Lunch Love Community
Directed by Helen De Michiel
Kino Lorber | Documentary | USA | 2015
A beautiful and engaging story of how a diverse group of pioneering parents and food advocates came together to tackle food reform and food justice in the schools and neighborhoods of Berkeley, CA.
Through a mosaic of twelve interconnecting short documentaries, the film explores food and education, children and health, and citizens making democratic change. This is a rich and multi-dimensional story of passion, creative energy, and idealism—a project linking the ways we teach our children to eat and understand food to the traditional passing of powerful values from one generation to the next.
OVID EXCLUSIVE
---

Mondovino: The Human Drama (and Comedy) of Wine-Making
Directed by Jonathan Nossiter
KimStim | Documentary Series | USA | 2004
Epic in scope, this multi-generation, globe-trotting saga covers not only the entire gamut of wine making, but wine's place in a treacherously globalized and hyper-marketed world. From the billionaire power brokers of Napa Valley, to the aristocratic rivalries of competing Florentine dynasties, to the efforts of three generations of a Burgundian family fighting to preserve their few acres of land, Mondovino: The Series brings to life the human drama (and comedy) of wine making.
"An inside examination of a world very few people see." —Rolling Stone
---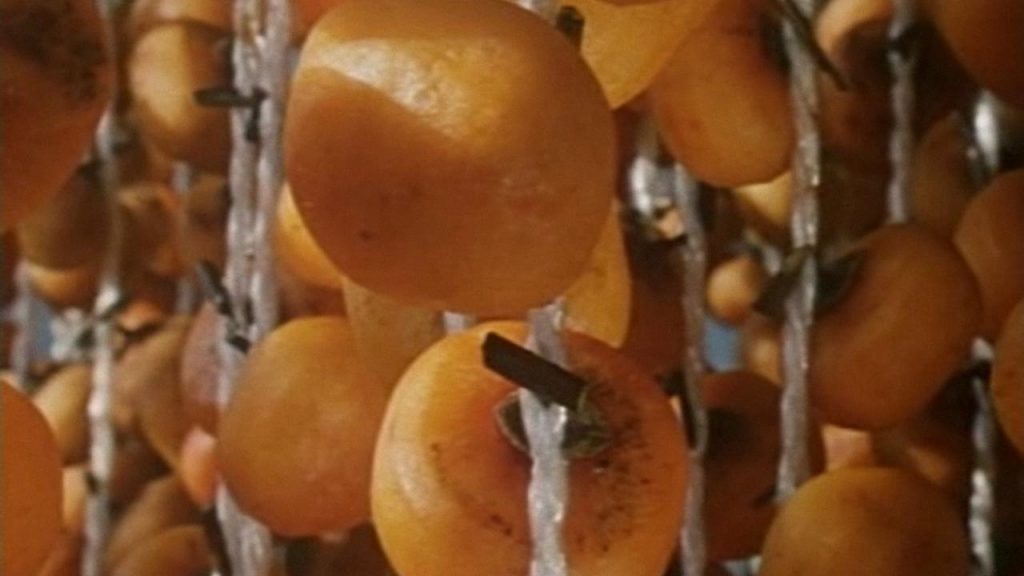 Red Persimmons
Directed by Shinsuke Ogawa and Peng Xiaolian
Icarus Films | Documentary | Japan | 2001
This remarkably beautiful film documents the growing, drying, peeling and packaging of persimmons in the tiny Japanese village of Kaminoyama. The inhabitants explain that it is the perfect combination of earth, wind and rain that makes their village's persimmons superior to those grown anywhere else, including the village just a few miles away.
"A moving, wistful look at the effulgent, eternal cycle of life and death." —Film Journal International
OVID EXCLUSIVE
---

Streit's: Matzo and the American Dream
Directed by Michael Levine
Menemsha Films | Documentary | USA | 2016
For more than 90 years, the Streit's matzo factory sat in a low-slung tenement building on Manhattan's Lower East Side. While other matzo companies modernized, Streit's remained a piece of living history, churning out 40 percent of the nation's unleavened bread on pre-War machinery as old as the factory itself. In a neighborhood where the Jewish immigrants long ago moved on, in a nation where progress and profits trump all else, where manufacturing has left the cities if not the country, where family businesses are bought out by giant corporations and workers move from job to low paying job, filmmaker Michael Levine captures the Streit's saga.