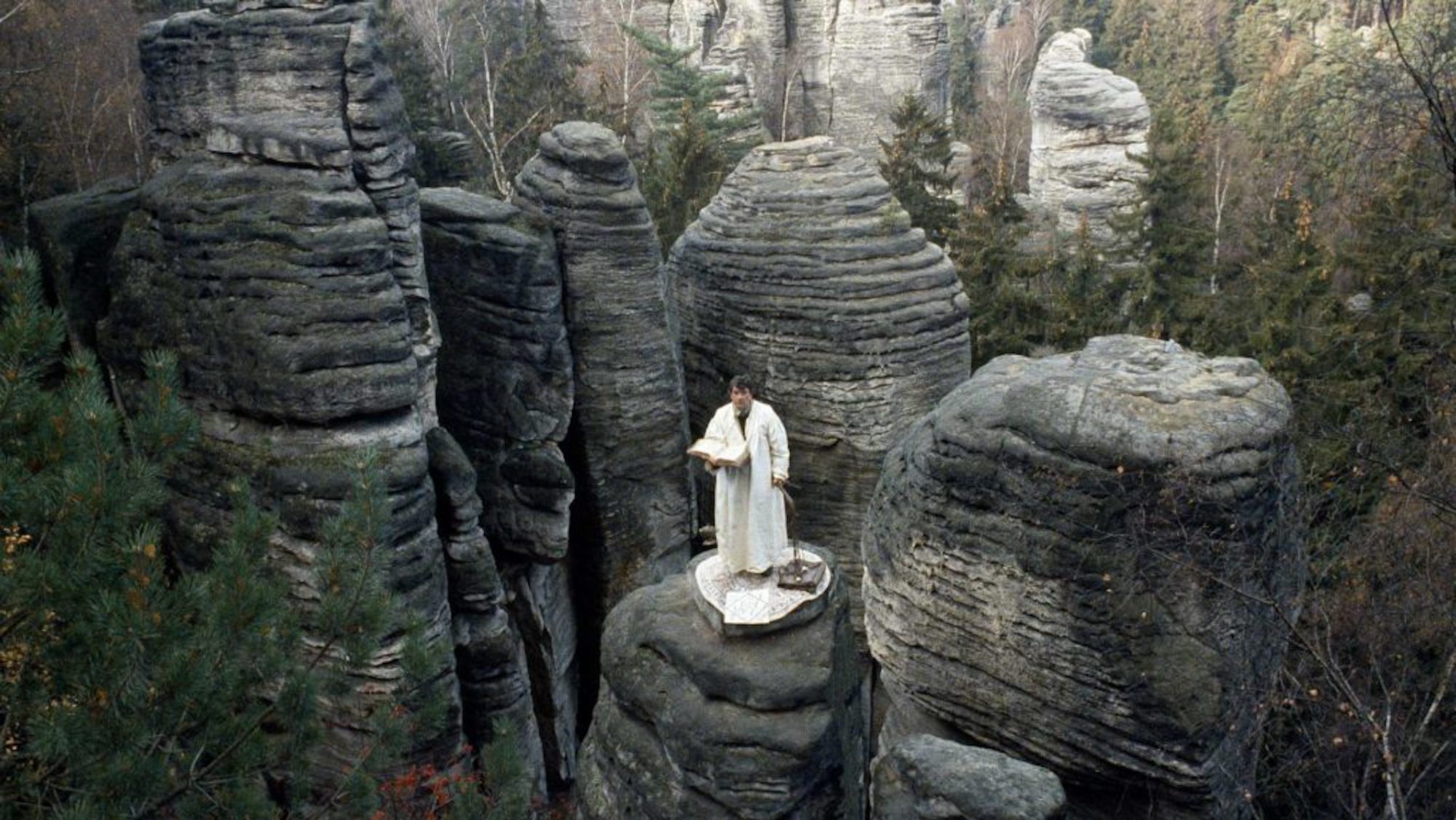 OVID's December Releases: Charlotte Gainsbourg in "Suzanna Andler," New York Film Festival hit "All About My Sisters," Jan Svankmajer, Abbas Kiarostami, and more!
OVID.tv is proud to announce its December slate of 10 streaming releases, including an eight-part drama series and five exclusive streaming premieres.
Our December slate includes new releases from both beloved and emerging filmmakers. Fresh off its successful run at the New York Film Festival, Qiong Wang's All About My Sisters is a devastatingly personal look at the consequences of China's one-child policy. Later in the month, celebrated French filmmaker Benoît Jacquot teams up with Charlotte Gainsbourg for an adaptation of Marguerite Duras' Suzanna Andler.
We are also proud to present Jan Svankmajer's eerie classic Faust, Jafar Panahi and Abbas Kiarostami's Iranian tragedy Crimson Gold, and finally, after a delay in November, the spooky international smash hit The Returned (Les Revenants). All of this and more is coming to OVID in December!
New members can start their free 7-day trial at OVID.tv!
(Image from Jan Svankmajer's Faust, premiering on OVID on December 15th)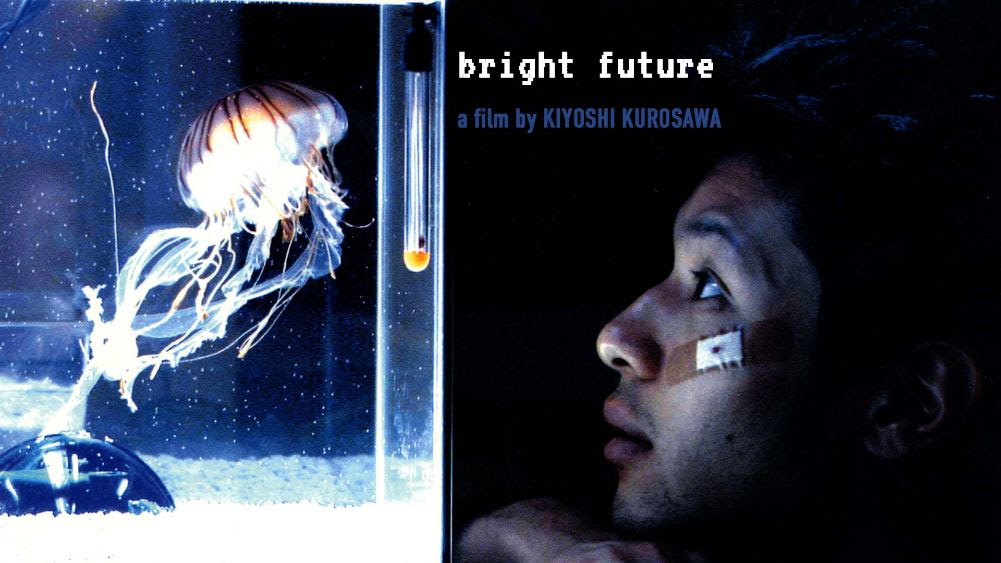 Friday, December 3
Bright Future
Directed by Kiyoshi Kurosawa
KimStim | Feature | Japan | 2003
Kiyoshi Kurosawa, one of Japan's most unique auteurs, builds a fascinatingly disorienting and quietly apocalyptic tale of alienated twenty-somethings in this haunting drama.
Enigmatic Mamoru (Tadanobu Asano) lives alone with his poisonous but hauntingly luminous jellyfish that stings anyone getting too close. Mamoru's intense antisocial behavior is echoed by his co-worker and sole friend, Yuji (Jô Odagiri). They also share a dislike for their excessively solicitous boss, Fujiwara. However, and inextricably, Mamoru takes matters to the extreme, murdering both Fujiwara and his wife. With Mamoru in prison awaiting execution, Yuji is entrusted with the care of the lethal jellyfish, becoming attached to the strange creature while continuing with Mamoru's previous efforts to acclimate the saltwater animal to thrive in freshwater. As the day for the creature's transformation looms closer, Yuji befriends the doomed man's father, Shin-ichiro, who bonds with Yuji and takes him under his wing. Just as Yuji's life begins turning for the better, the jellyfish slips through his fingers into a nearby canal. There, it begins reproducing in massive numbers, menacing the entire city.
---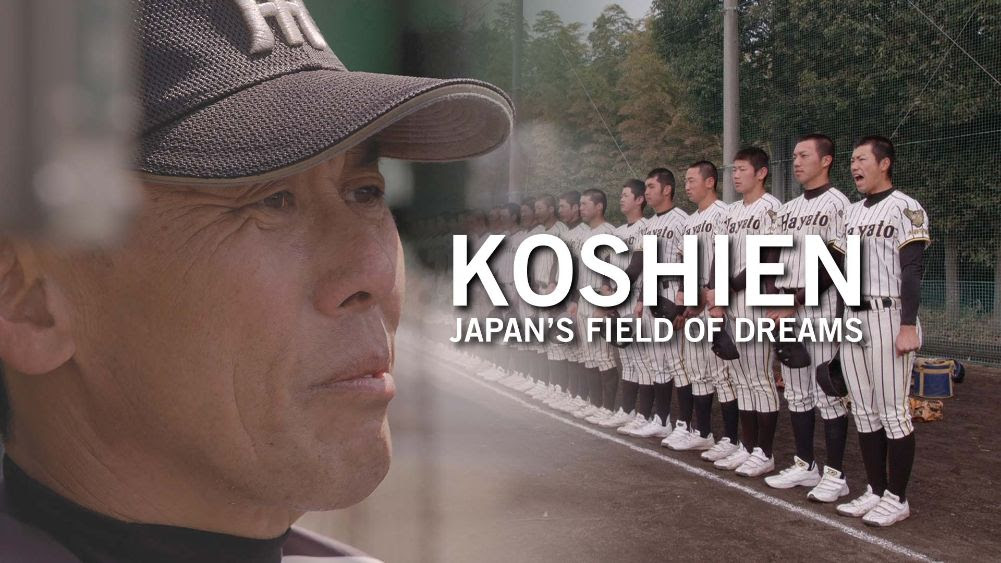 Koshien: Japan's Field of Dreams
Directed by Ema Ryan Yamazaki
First Run Features | Documentary | USA | 2019
Baseball is life for the die-hard competitors in the 100th annual Koshien, Japan's wildly popular national high school baseball championship, whose alumni include U.S. baseball star Shohei Ohtani and former Yankee Hideki Matsui. But for Coach Mizutani and his players, cleaning the grounds and greeting their guests are equally important as honing their baseball skills.
In director Ema Ryan Yamazaki's dramatic and intimate journey to the heart of the Japanese national character, will those acts add up to victory or prove a relic of the past?
"Compelling and illuminating. Its heartbreaking agonies and hard-earned ecstasies make 'Koshien' eminently worth watching." —The New York Times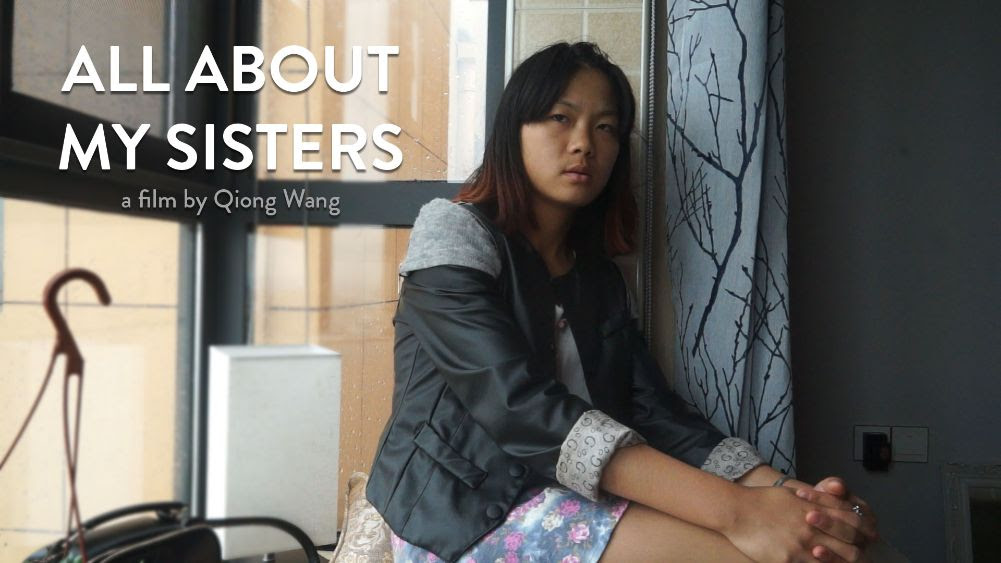 Tuesday, December 7
All About My Sisters
Directed by Qiong Wang
Documentary | China | 2021
In her debut film, director Qiong Wang builds a riveting portrait of her family reckoning with the lasting impact of China's one-child policy.
After giving birth to two daughters, Qiong's parents were desperate for a boy. When they learned that they were pregnant with a third daughter, the couple embarked on a path that would affect their family for generations to come.
Filming for more than seven years, Ms. Wang courageously investigates her family's shocking history. Intimate, powerful interviews with her parents and siblings and a keen eye for detail create a never-before-seen view of the one-child policy at its peak and the echoes that still haunt a family and their community today.
"An astonishing feature debut. [Ms. Wang captures] vulnerability, joy, pain, and anguish with insight and delicate artistry. A major new voice in nonfiction cinema." —New York Film Festival
OVID EXCLUSIVE – SVOD PREMIERE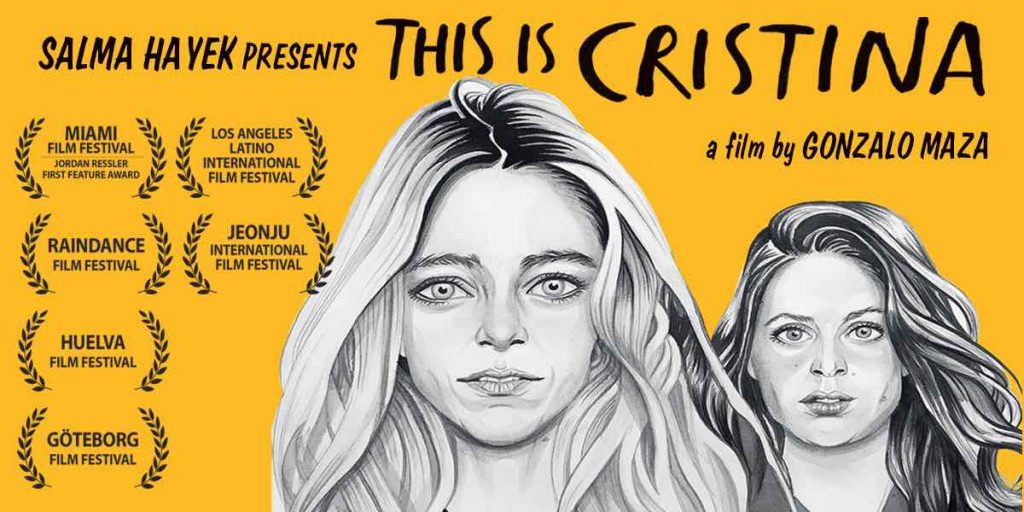 Wednesday, December 8
This is Cristina
Directed by Gonzalo Maza
Pragda | Feature | Chile | 2018
Renowned screenwriter Gonzalo Maza (A Fantastic Woman, Gloria) delivers a Chilean Frances Ha in this generational comedy produced by Academy Award-nominated actor and producer Salma Hayek (currently starring in The Eternals and House of Gucci).
Cristina and Susana have been best friends since high school. But now, at over 30 years of age, they are getting a wake-up call. Cristina has just gone through a divorce and is not prepared for her new bachelorhood, while Susana returns to live at her mother's house. When the women fight and drift, they must deal with a long list of selfish, self-centered, and egotistical men on their own.
With beautiful black and white cinematography inspired by the films of John Cassavetes and Jim Jarmusch, This is Cristina makes clear that Maza is as talented a director as he is a screenwriter.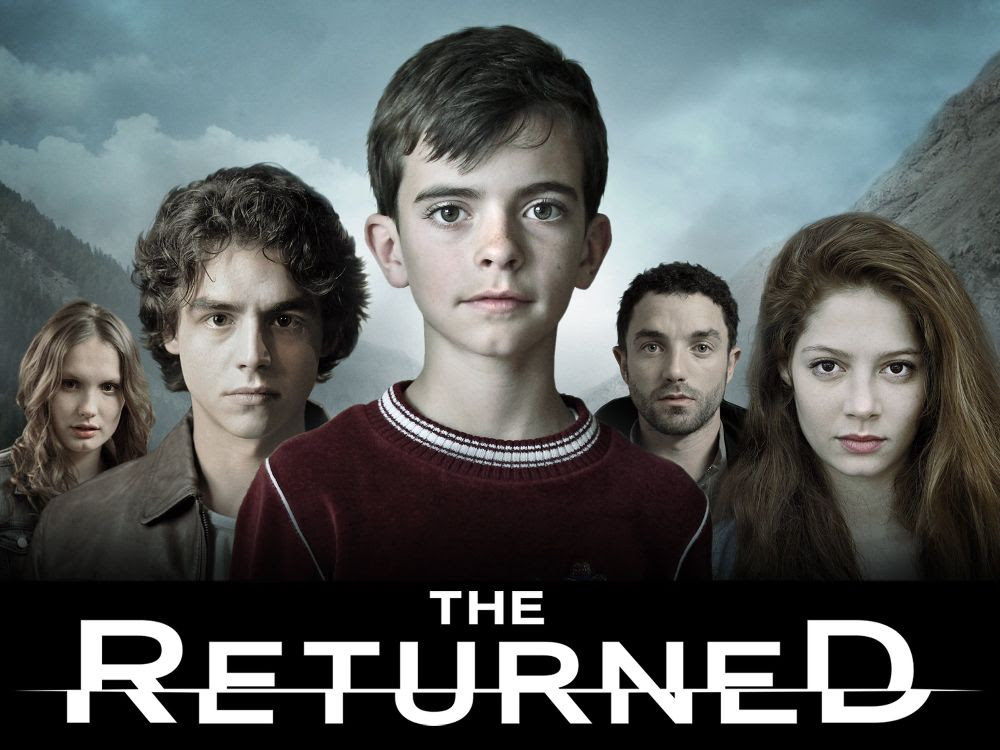 Friday, December 10
The Returned (Season One, Eight Episodes)
Directed by Fabrice Gobert and Frédéric Mermoud
Music Box Films | Series | France | 2013
In an idyllic French Alpine village, a seemingly random collection of people find themselves in a state of confusion as they attempt to return to their homes. What they do not yet know is that they have been dead for several years, and no one is expecting them back. Buried secrets emerge as they grapple with this miraculous and sinister new reality, struggling to reintegrate with their families and past lovers. But it seems they are not the only ones back from the dead. Their arrival coincides with a series of gruesome murders that bear a chilling resemblance to the work of a serial killer from the past…
A gripping, stylish mix of real and surreal, the highly cinematic The Returned (Les Revenants) features a wide range of top French film actors and a haunting, atmospheric soundtrack by Scottish post-rock band Mogwai.
"Brilliant." —The New York Post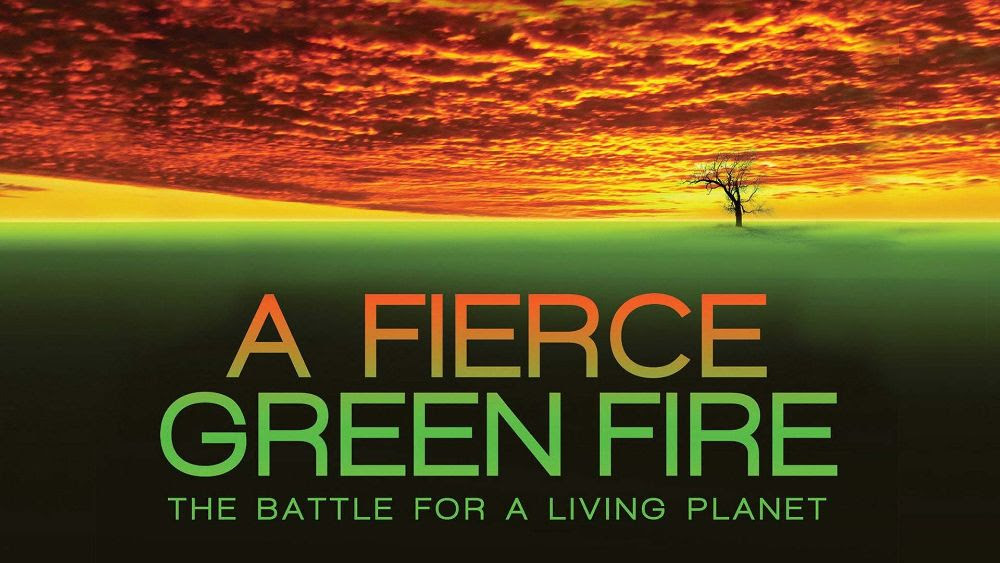 Tuesday, December 14
A Fierce Green Fire
Directed by Mark Kitchell
Narrated by Robert Redford, Ashley Judd, Van Jones, Isabel Allende, and Meryl Streep
Documentary | USA | 2012
A Fierce Green Fire: The Battle For a Living Planet is the first big-picture exploration of the environmental movement – grassroots and global activism spanning fifty years from conservation to climate change. From halting dams in the Grand Canyon to battling 20,000 tons of toxic waste at Love Canal; from Greenpeace saving the whales to Chico Mendes and the rubbertappers saving the Amazon; from climate change to the promise of transforming our civilization… the film tells vivid stories about people fighting – and succeeding – against enormous odds.
OVID EXCLUSIVE – SVOD PREMIERE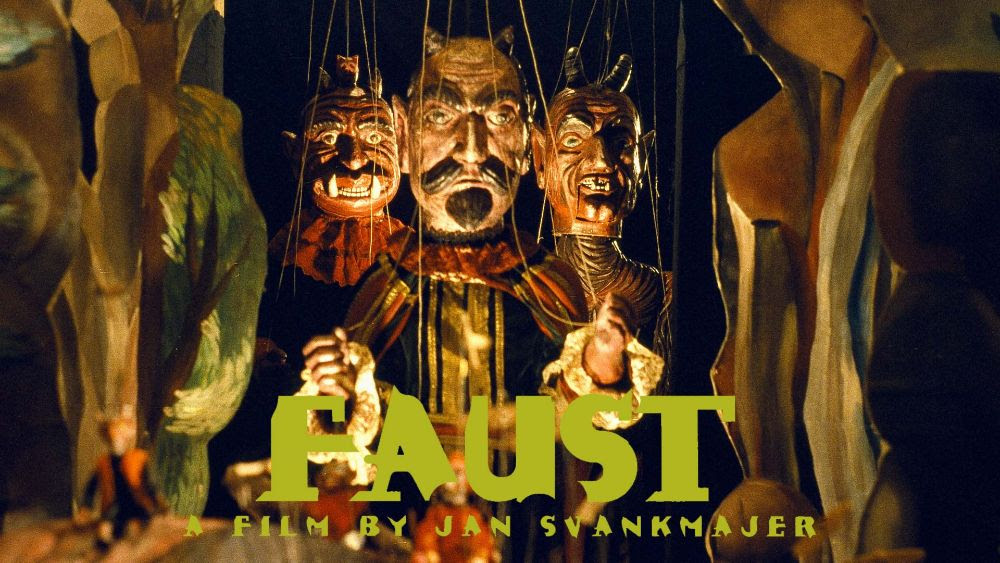 Wednesday, December 15
Faust
Directed by Jan Svankmajer
Animated Feature | Czech Republic | 1994
Jan Svankmajer's Faust is a rendering of the infamous Dr. Faustus fable of temptation and damnation. Borrowing freely from both Marlowe and Goethe and ancient folktales and timeless myths, the story follows a lonely Czech businessman who sells his soul to the devil in return for 24 years of self-indulgence. A visually fantastic combination of live-action, claymation, puppet theatre, stop-motion animation, and other special effects, Svankmajer creates an unsettling universe presided over by diabolic life-size marionettes and haunted by sinister human messengers from hell.
"It's a witty, eccentric delight." —Dennis Harvey, 48 Hills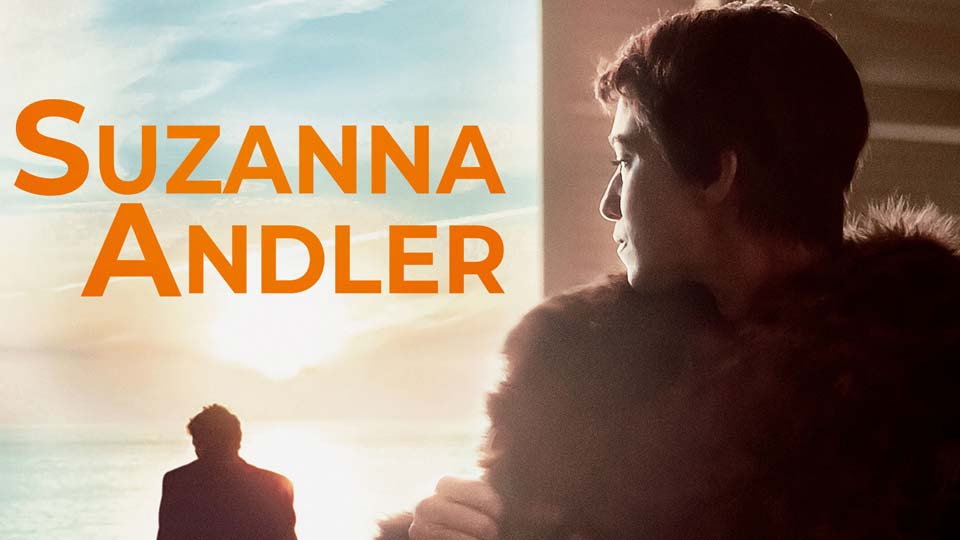 Friday, December 17
Suzanna Andler
Directed by Benoît Jacquot
Icarus Films | Feature | France | 2021
Accompanied by her lover, Suzanna (Charlotte Gainsbourg), 40, views a Riviera beach house for her family's summer vacation. This day, this break in her routine, in this new house, will mark a turning point in her life. Based on the Marguerite Duras play of the same name, Suzanna Andler is the portrait of a woman trapped in her marriage to a wealthy, unfaithful businessman in the 1960s. She must choose between her conventional destiny as a wife and mother, and her freedom, embodied by her young lover (Niels Schneider).
"One of the best films put forward by Jacquot of late." —Cineuropa
OVID EXCLUSIVE – SVOD PREMIERE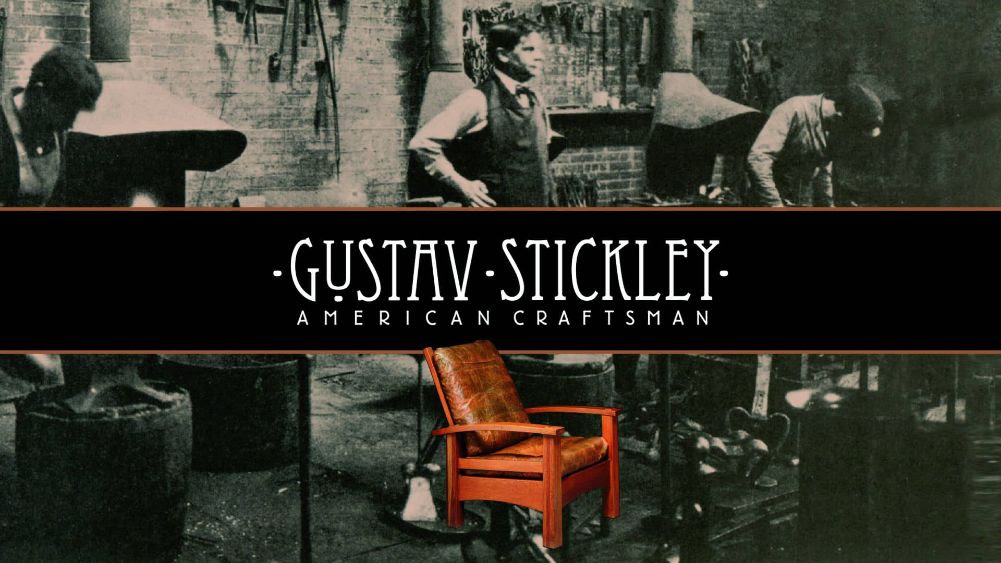 Tuesday, December 21
Gustav Stickley: American Craftsman
Directed by Herb Stratford
First Run Features | Documentary | USA | 2021
The rise, fall and resurrection of the father of the American Arts and Crafts movement is chronicled in Gustav Stickley: American Craftsman, which offers an unprecedented look at the life and works of Stickley as told through interviews, archival materials, and a close examination of his most iconic works.
"A fascinating saga." —Leonard Maltin
OVID EXCLUSIVE – SVOD PREMIERE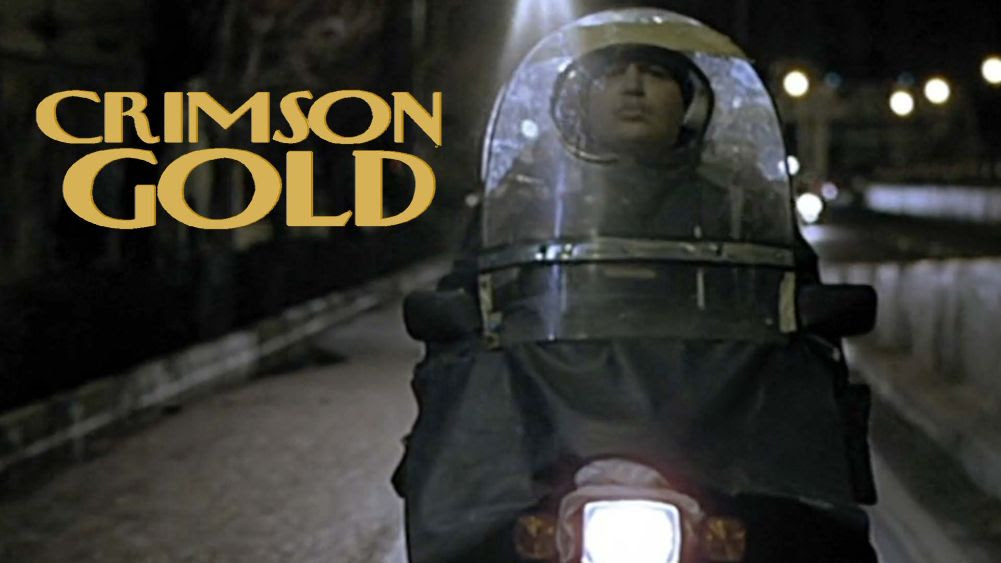 Thursday, December 23
Crimson Gold
Directed by Jafar Panahi
KimStim | Feature | Iran | 2003
Two master filmmakers, Abbas Kiarostami (A Taste of Cherry) and Jafar Panahi (The Circle, Taxi) team up as writer and director, respectively, on Crimson Gold, a subtle tragedy of class conflict in modern Iran.
Hussein (Hossain Emadeddin, a real-life pizza delivery man who has schizophrenia) is a lumbering war veteran swollen by cortisone (for war-induced pain) and reduced to delivering pizzas at night. Through his nightly rounds, he bears witness to the rewards and vanities of the city's wealthy. He is humiliated when a jewelry shop owner won't allow him in his store, and under pressure to get married, Hussein awkwardly aspires to higher ground. When an eccentric socialite gives him a taste of luxury, Hussein can no longer accept his lowly status.
Kiarostami based the story on an actual newspaper account of a botched robbery attempt at a Tehranian jewelry store by a desperate pizza deliveryman.
"A must-see." —IndieWire
Complete list of films premiering on OVID this month (in alphabetical order):
All About My Sisters, Qiong Wang (2021)
Bright Future, Kiyoshi Kurosawa (2003)
Crimson Gold, Jafar Panahi (2003)
A Fierce Green Fire, Mark Kitchell (2012)
Faust, Jan Svankmajer (1994)
Gustav Stickley: American Craftsman, Herb Stratford (2021)
Koshien, Japan's Field of Dreams, Ema Ryan Yamazaki (2019)
The Returned, Fabrice Gobert and Frédéric Mermoud (2013)
Suzanna Andler, Benoît Jacquot (2021)
This is Cristina, Gonzalo Maza (2018)