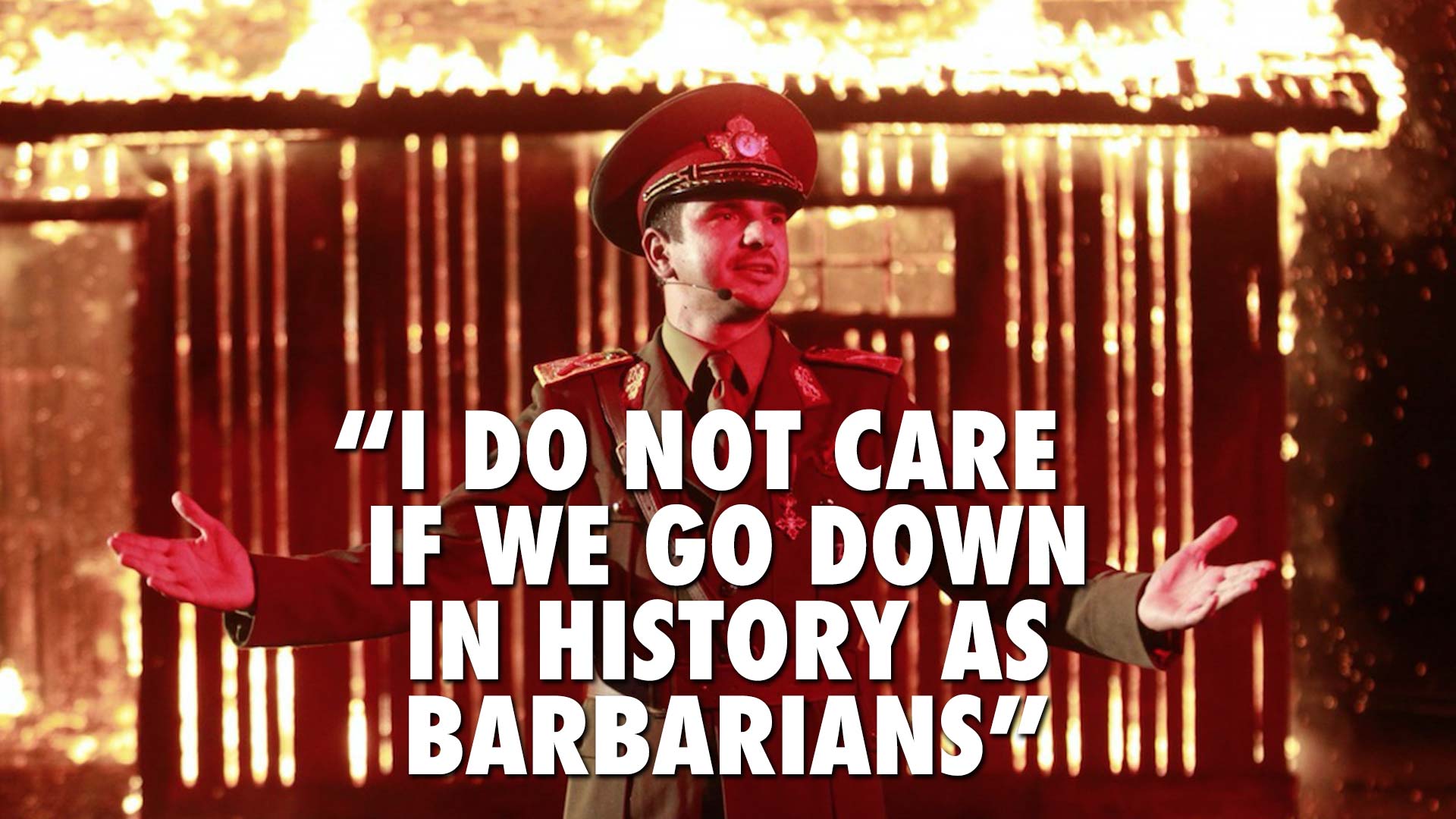 Radu Jude on "I Do Not Care If We Go Down in History as Barbarians"
Roman director Radu Jude's latest, Bad Luck Banging or Loony Porn won the Golden Bear at the Berlin Film Festival, and is currently enjoying a successful run in theaters nationwide.
Jude is widely considered to be one of the boldest voices in modern cinema. Jude combines archival footage with montage, philosophical ruminations, and more conventional storytelling to explore the contradictions and misfortunes of modern Romanian society. Surprisingly, Jude's films are as likely to elicit laughter as they are to inspire intellectual engagement with the tragic arc of post-war history.
Back in 2018, Jude spoke with the East European Film Bulletin about his film I Do Not Care If We Go Down in History as Barbarians, the ways he incorporates archival footage into his films, and how Romanians have responded to his work.
Radu is a lively interview subject, and has a lot to say about how the Romanian educational system devalues arts education and the ability to appreciate challenging artistic expression:
When people watch only certain types of cinema, it's kind of like when people who only have a taste for rock music are transported to a classical music hall. They won't like it. It happens to myself sometimes. This isn't because these audiences don't have musical taste, but because they don't have a musical education. I think it is really crucial to have people educated in the arts in this sense as much as possible. Also, everyone has this feeling that cinema is something that should be easy to understand, and so they label something that they don't understand as stupid.
OVID is the exclusive SVOD home for Jude's films Aferim! and I Do Not Care If We Go Down in History as Barbarians.