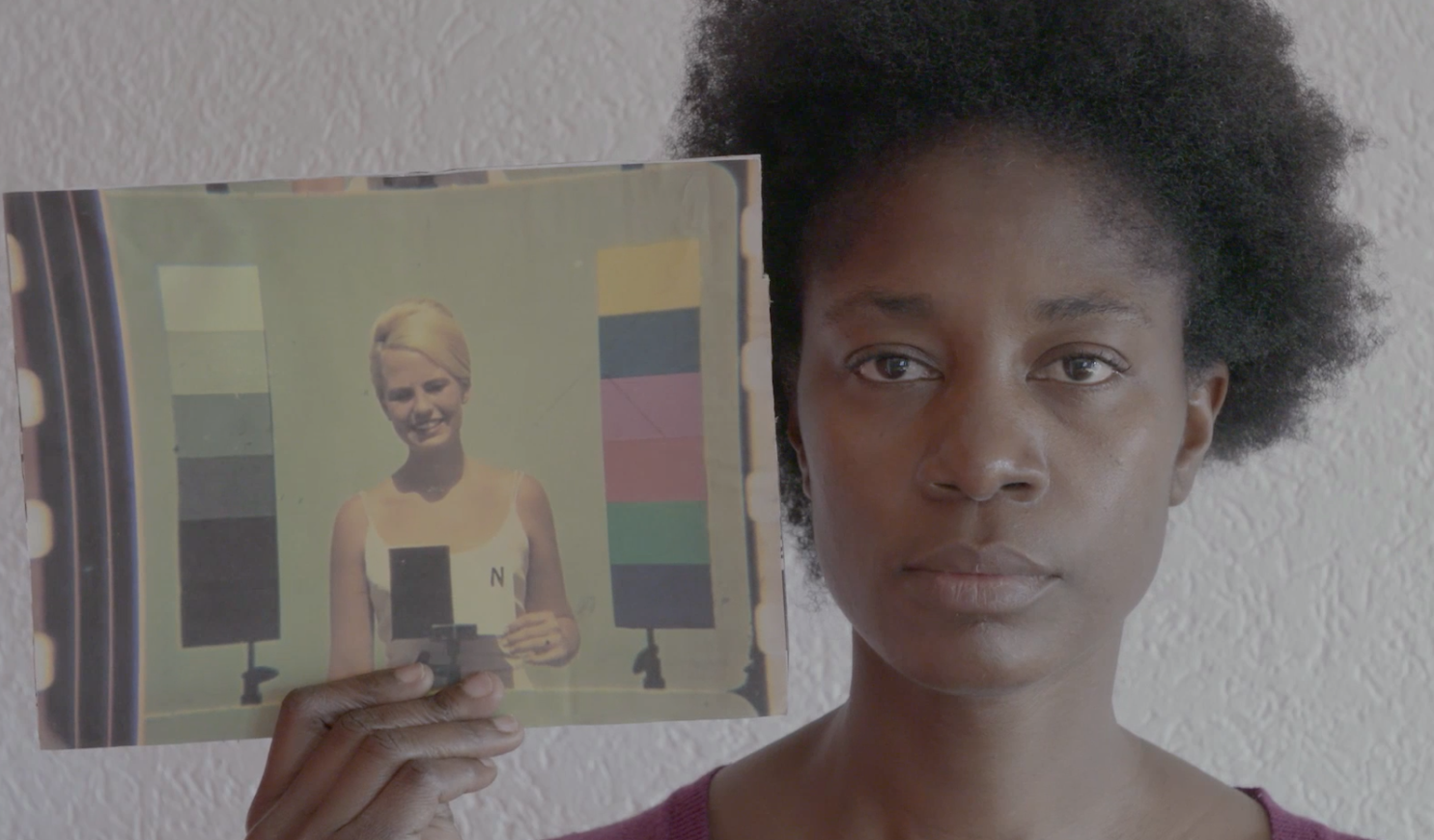 OVID's January Releases: Three films by legendary Hong Kong filmmaker Ann Hui, a deep dive into French cinema history, eight Academy Award-winning shorts from Canada & much more!
OVID.tv is proud to announce its January slate of 26 streaming releases, including 10 exclusive streaming premieres.

OVID's January slate features nine films from mainland China, Hong Kong, and Taiwan, with more to come in February. They include three films by pioneering Hong Kong New Wave filmmaker Ann Hui and Office, a surprising musical from Johnnie To.
Rosine Mbakam's Prism offers a fascinating perspective on the technology of photography and moviemaking — an artform invented and standardized with white skin in mind. Fresh off its world premiere at the New York Film Festival, PRISM will have its exclusive streaming premiere on OVID in January.
OVID is also proud to present The Last Tycoons, an eight-part look at some of the most iconic classics of French cinema. Exploring how Belle Du Jour, Breathless and Night and Fog came to be, this is an essential series for lovers of French cinema.

Other titles in OVID's January slate include the newly remastered Colombian documentary Brickmakers and Vitaly Mansky's Gorbachev. Heaven — Mansky's fourth film to come to OVID.
New members can start their free 7-day trial at OVID.tv!
(Image from Eléonore Yameogo, An van. Dienderen, and Rosine Mbakam's PRISM, premiering on OVID on January 28th)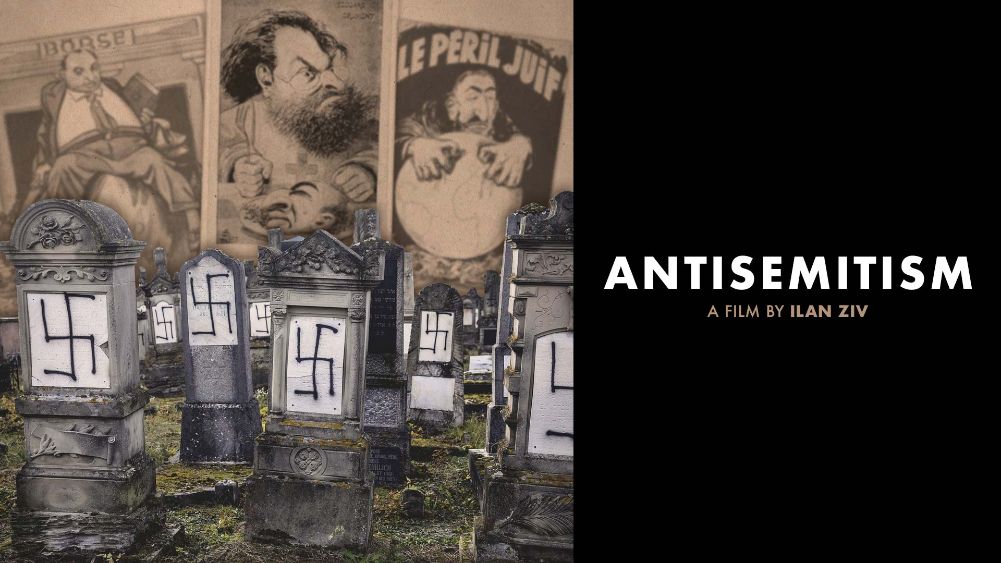 Friday, January 7
Antisemitism
Directed by Ilan Ziv
Icarus Films | Documentary | USA | 2020
Director Ilan Ziv traces the origins of antisemitism in France from the Middle Ages to the Dreyfus Affair. Combining personal and collective narratives, Ziv showcases how the depiction of "the Jew" in society established an ideology of hate that eventually led to the Holocaust. In the aftermath of the war, a devastated France continued this ideology of antisemitism that set the stage for a modern wave of anti-Jewish sentiment and attacks, including the murders of Ilan Halimi and Mireille Knoll.
"Not for the faint of heart." —Seventh Row
OVID EXCLUSIVE – SVOD PREMIERE
---

State of Terrorism
Two Episodes!
Directed by Ilan Ziv
Icarus Films | Documentary Miniseries | USA | 2017
On September 11, 2001, there were approximately 400 members of Al Qaeda who swore loyalty to Osama Bin Laden. Sixteen years after the "War on Terror" was declared and 5 years after the death of Osama Bin Laden, Jihad seems to have spread everywhere with thousands and thousands of militants in dozens of countries, from the Western shores of Africa to East Asia. What went wrong?
Key politicians, security chiefs and generals from the USA, Great Britain, France and Israel are trying to answer this question. How a war that was launched in the name of defense of our democracies might become their biggest threat.
OVID EXCLUSIVE – SVOD PREMIERE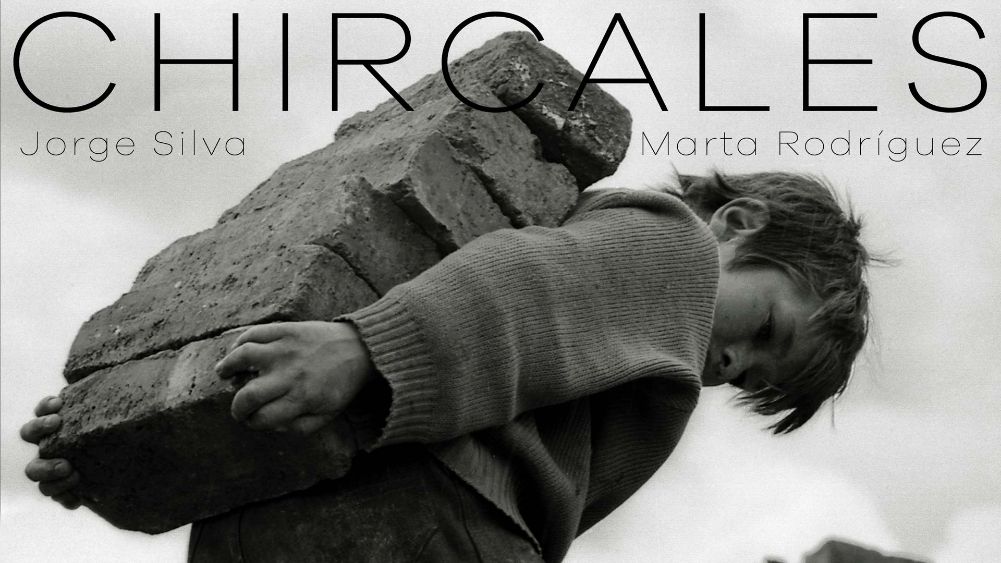 Thursday, January 13
Brickmakers (Chircales)
Remastered!
Directed by Marta Rodriguez and Jorge Silva
Pragda | Documentary | Colombia | 1972
Considered a classic Latin American and Colombian documentary film, Brickmakers chronicles the search for a film production methodology that could be adapted to the sociopolitical conditions of Latin America. Filming began in 1966 in Tunjuelito, a neighborhood in southern Bogota, where the owners of large farms were renting out their land for artisanal brick production. Using the framework of "participant observation," filmmakers integrated themselves into the community of brickmakers and spent five years working closely with the Castañeda family.
OVID EXCLUSIVE
---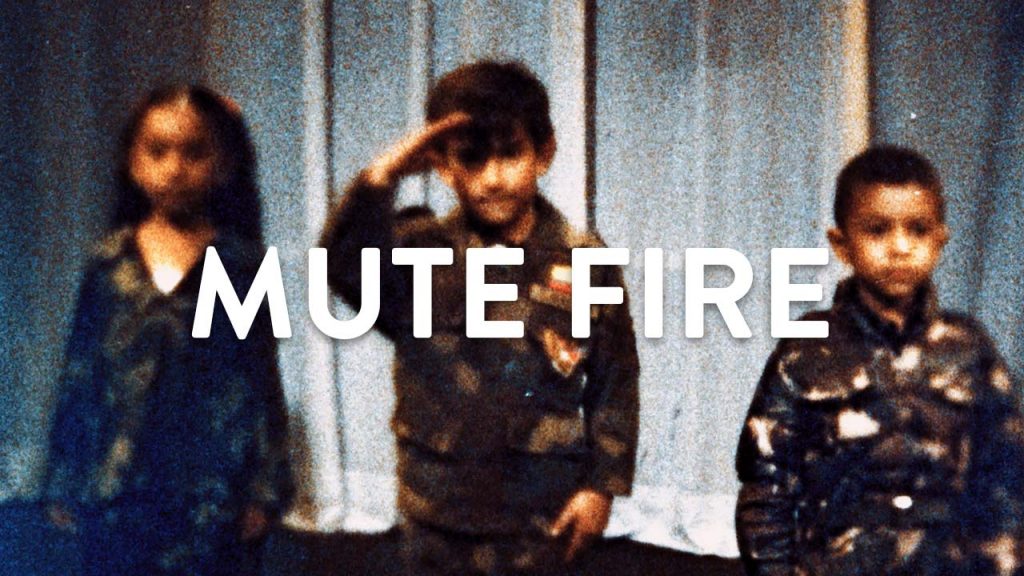 Mute Fire
Directed by Federico Atehortúa Arteaga
Pragda | Documentary | Colombia | 2019
A family accident leads filmmaker Federico Atehortúa Arteaga to discover the strange relationship that exists between his mother, the origins of Colombian cinema and recent events of the Colombian armed conflict.
While Arteaga makes a film about this subject, suddenly, his mother suffers a strange mental breakdown: without explanation, she stops talking. This situation forces him to stop his film and start recording his mother's everyday activities, trying to understand what possibly is happening to her.
OVID EXCLUSIVE – SVOD PREMIERE
---
The Calm After the Storm
Directed by Mercedes Gaviria Jaramillo
Pragda | Documentary | Colombia | 2021
After studying abroad, Mercedes returns to Colombia to work on the next film by her father, the famous filmmaker Víctor Gaviria (The Rose Seller). Fluctuating between admiration and reproach, Mercedes constructs a private diary that goes beyond familial conflicts to question the place of women in the film world, which is still strongly ingrained with a patriarchal mindset.
OVID EXCLUSIVE – SVOD PREMIERE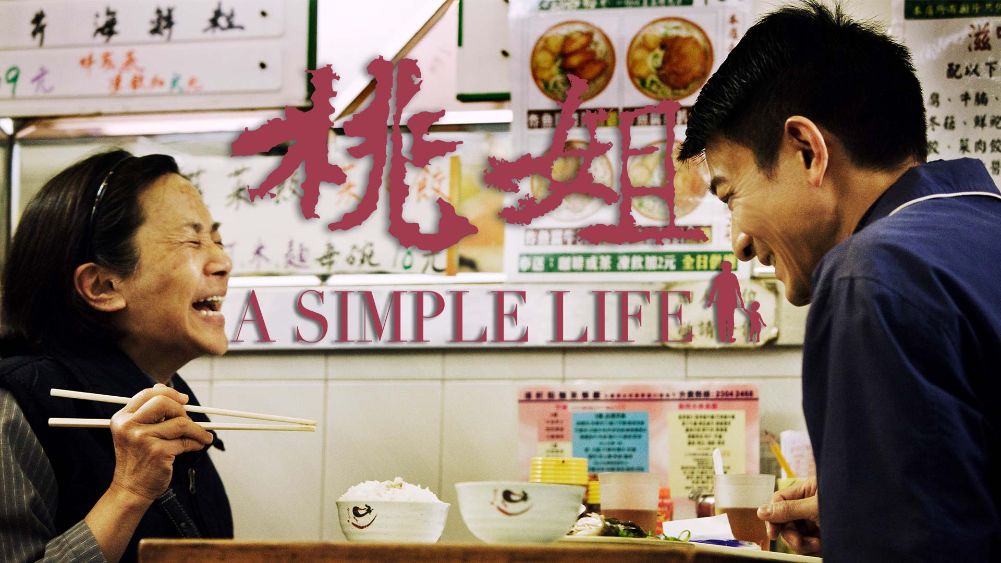 Friday, January 14
A Simple Life
Directed by Ann Hui
China Lion | Feature | Hong Kong | 2011
When Ah Tao (Deanie Ip), a servant to the Leung family for nearly 60 years, suffers a stroke, she decides to quit her job and move into a local nursing home. The man she cared for since he was a boy, Roger (Andy Lau), takes it upon himself to help her adjust to her new life, which involves getting to know her new nursing home family, a motley crew of unique and quirky residents. As Ah Tao's health deteriorates, roles reverse, with Roger now taking charge of her care.
"The movie has an emotional payoff I failed to anticipate. It expresses hope in human nature. It is one of the year's best films." —Roger Ebert
OVID EXCLUSIVE
---
The Golden Era
Directed by Ann Hui
China Lion | Feature | Hong Kong | 2014
Tang Wei plays famed Chinese writer Xiao Hong in director Ann Hui's epic feature recounting her short life; from her childhood in the Heilongjiang Province to her final days in Hong Kong's Repulse Bay.
The love of the author's life, newspaper editor Xiao Jun (played by Feng Shao Feng), and the inspiration she drew from him as well as the surrounding literary scene in creating some of China's most enduring masterpieces is explored against the backdrop of a turbulent time that included the formation of the Chinese Communist government and World War II.
"Beautifully made and deftly performed." —NPR
OVID EXCLUSIVE – SVOD PREMIERE
---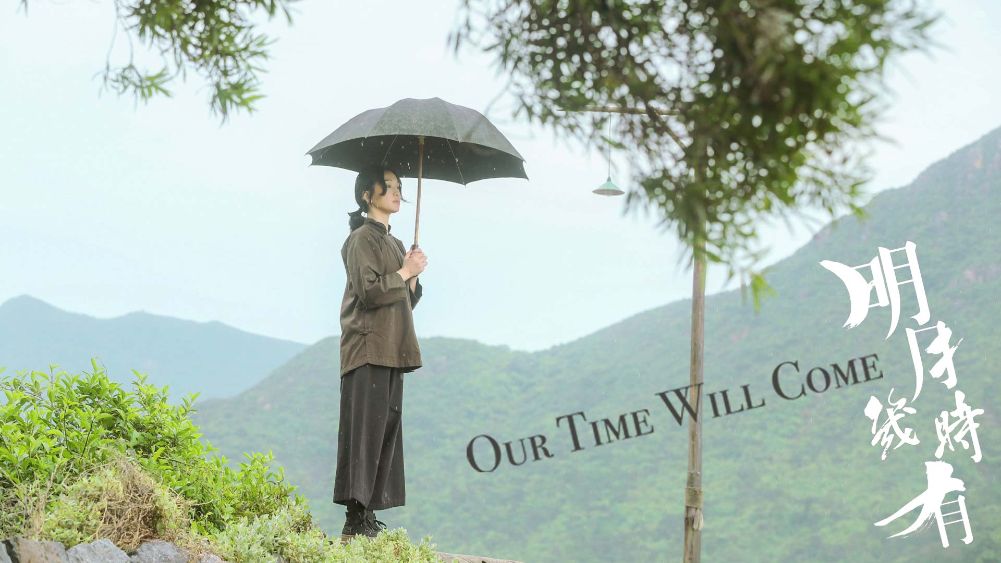 Our Time Will Come
Directed by Ann Hui
China Lion | Feature | Hong Kong | 2017
"Veteran director Ann Hui revisits Hong Kong's traumatic past in the World War II-set drama Our Time Will Come, a film marked by strong performances – leads Zhou Xun and Deanie Ip in particular – and a poignant resonance which rings through to the territory's travails today." —Screen Daily
OVID EXCLUSIVE – SVOD PREMIERE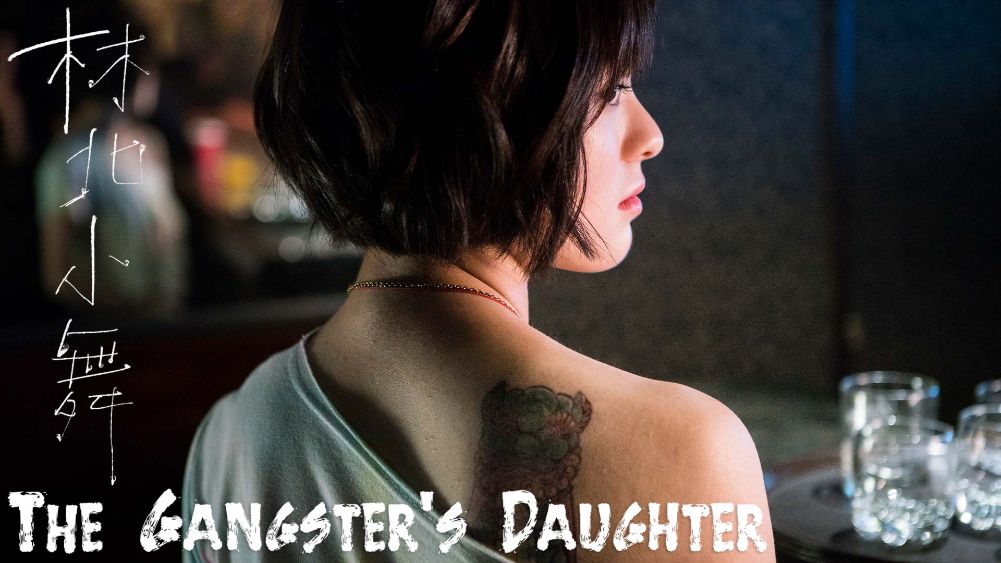 Monday, January 17
The Gangster's Daughter
Directed by Meijuin Chen
China Lion | Feature | Taiwan | 2017
When a typical teenage girl is reunited with her estranged gangster father after her mother's funeral, she discovers a life filled with the power and confidence she lacks. But when her father (played by the legendary Jack Kao) finds conflicts with new business partners and has to take action, showing his daughter the dark side of being in charge of a criminal organization.
"A nuanced narrative of growing up on the other side of the law." —The Hollywood Reporter
---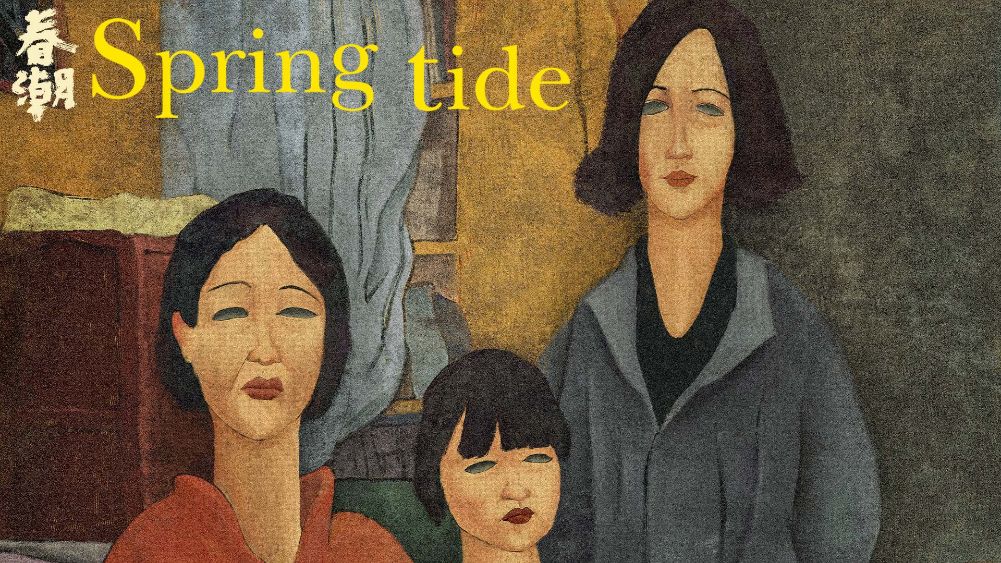 Spring Tide
Directed by Lina Yang
China Lion | Feature | China | 2019
When a mother lives with her mother and her daughter, inevitable conflicts arise, including the revelation of a dark past. When these conflicts come to a boil during a family emergency, the three generations must decide how to move on with their lives in the face of the past influencing the future.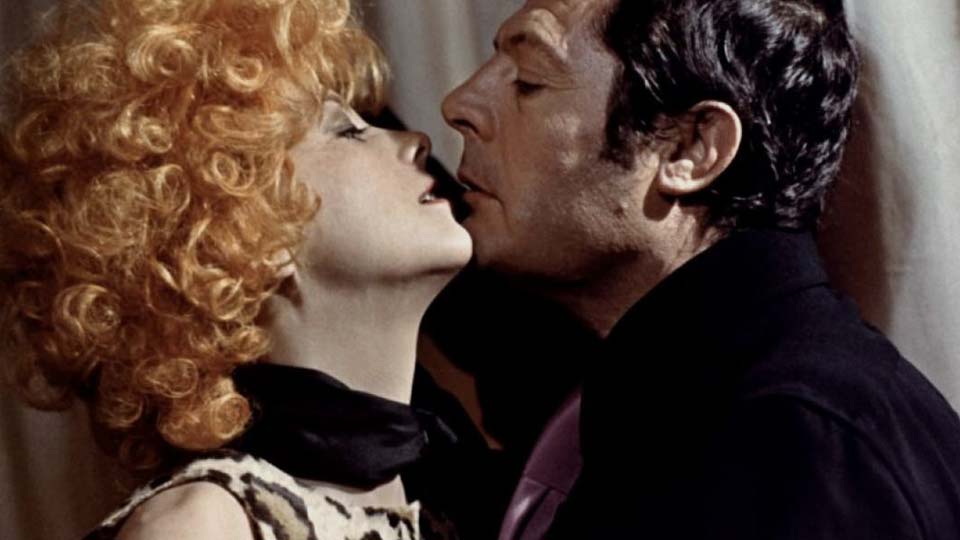 Tuesday, January 18
The Last Tycoons: The Producers Who Made the Classics of French Cinema
Eight Episodes!
Directed by Florence Strauss
Distrib Films | Documentary Series | France | 2021
They always worked behind-the-scenes and were unknown to the general public. However, they produced films, including Breathless, The Umbrellas of Cherbourg and Belle de Jour, that were famous not only in France, but around the world.
Self-taught, passionate and willing to gamble, these men and women financed films at a time when there was neither support from the television industry nor specialized bank financing. They started with nothing and could either win it all or lose everything. Directed by Florence Strauss, the 8-part documentary series The Last Tycoons highlights the men and women, who from 1945 to 1980, produced landmark films that influenced cinema for generations to come.
OVID EXCLUSIVE – SVOD PREMIERE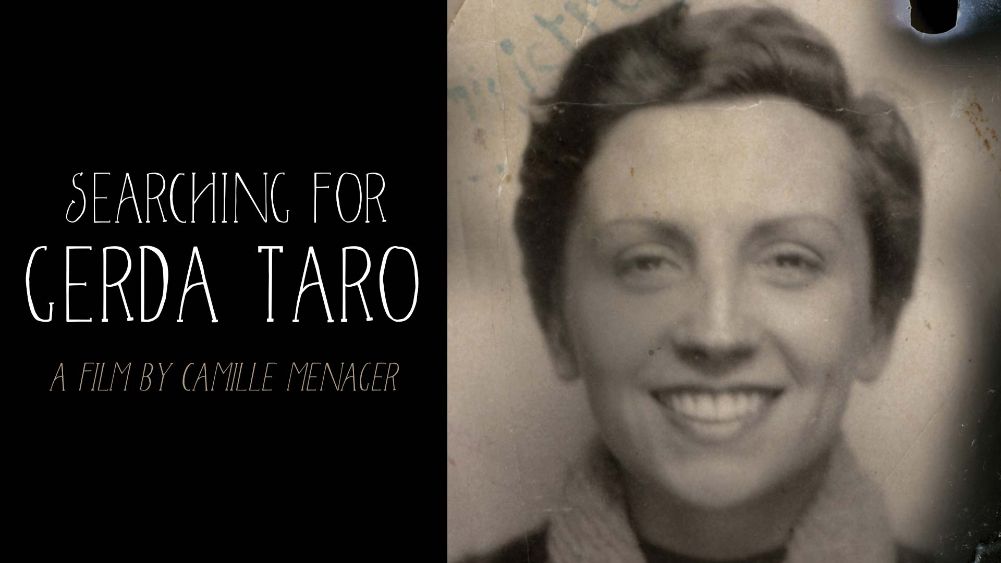 Wednesday, January 19
Searching for Gerda Taro
Directed by Camille Ménager
Icarus Films | Documentary | France | 2021
Searching For Gerda Taro celebrates the life and work of Taro — a charismatic Jewish refugee from Germany, an anti-fascist, and a trailblazing photographer whose work would be forgotten for decades.
In 1935, Taro (then going by her birth name, Gerta Pohorylle), met Endre Friedmann, a Jewish photographer from Hungary trying to make a name for himself in Paris. They fell in love and moved in together. The next year, they changed their names to Gerda Taro and Robert Capa. Capa taught Taro photography. Taro in turn helped sell his photos and build his reputation. Together, they went to Spain to report on the civil war from the front lines, a war she would cover for only a year before she herself would die — the first female war photographer to be killed on assignment.
OVID EXCLUSIVE – SVOD PREMIERE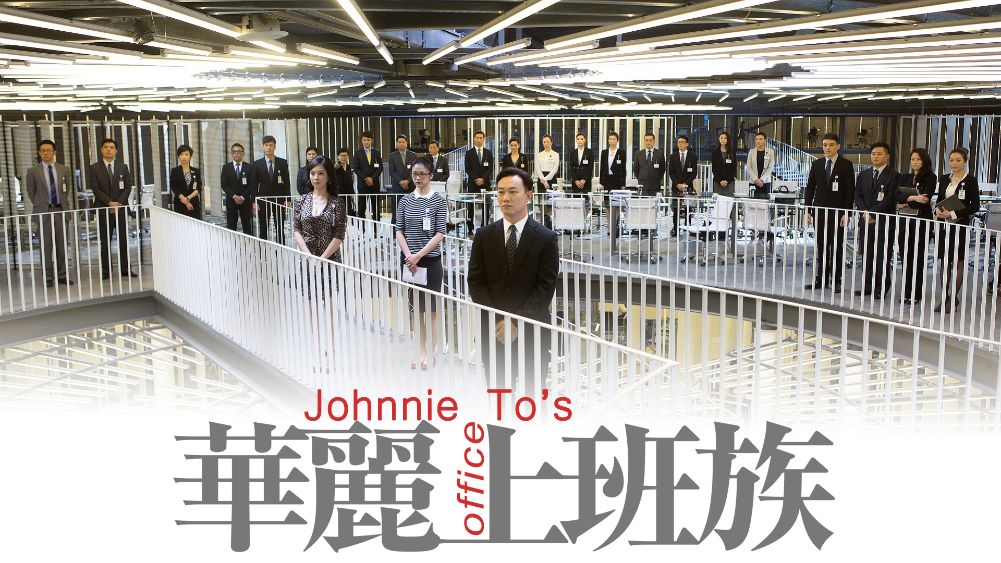 Thursday, January 20
A Fool
Directed by Jianbin Chen
China Lion | Feature | China | 2014
Based on Hu Xuewen's novella "Running Moonlight", a Chinese shepherd tries to enlist help in getting his son released from prison; when a wandering stranger enters his life, diverting his focus and creating chaos with his plans.
"A knockout directing debut." —Variety
---
Office
Directed by Johnnie To
China Lion | Feature | Hong Kong, China | 2015
Based on the hit play 'Design for Living' by star and producer Sylvia Chang, Office is a movie musical spectacular revolving around corporate maneuvering and romantic intrigue. Hong Kong legend Johnnie To delivers a biting takedown of capitalism, detailing the financial crisis following the Lehman Brothers collapse and what one company has to do to fight to stay alive — all in a lavishly detailed, wholly original musical production.
"Johnnie To and Sylvia Chang's stage-to-screen musical is a dazzling entertainment set against the backdrop of the 2008 financial crisis." —RogerEbert.com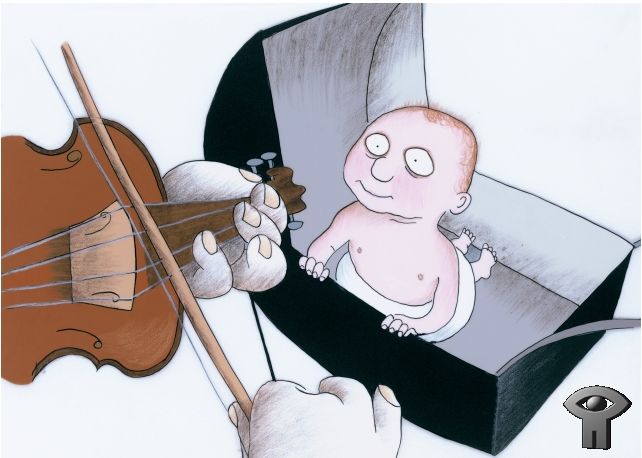 Friday, January 21
Bob's Birthday
Created by David Fine and Alison Snowdon
National Film Board of Canada | Animated Short | Canada | 1993
Surprise birthday parties can be risky. Especially when the guest of honour is turning 40! When Margaret plans a celebration for her husband, Bob, she underestimates the sudden impact of middle age on his mood. A witty, offbeat animated portrait of a frustrated dentist wrestling with the fundamental issues of life.
Winner! Best Animated Short Film, 1995 Academy Awards
---
Every Child
Directed by Eugene Fedorenko
National Film Board of Canada | Animated Short | Canada | 1979
This animated short follows an unwanted baby who is passed from house to house until he is taken in and cared for by two homeless men. The film is the Canadian contribution to an hour-long feature film celebrating UNESCO's Year of the Child (1979). It illustrates one of the ten principles of the Declaration of Children's Rights: every child is entitled to a name and a nationality.
Winner! Best Animated Short Film, 1980 Academy Awards
---
Neighbors
Directed by Norman McLaren
National Film Board of Canada | Animated Short | Canada | 1952
In this Oscar®-winning short film, Norman McLaren employs the principles normally used to put drawings or puppets into motion to animate live actors. The story is a parable about two people who come to blows over the possession of a flower.
Winner! Best Documentary Film, Short Subject, 1952 Academy Awards
---
Ryan
Directed by Chris Landreth
National Film Board of Canada | Animated Short | Canada | 2004
This Oscar®-winning animated short from Chris Landreth is based on the life of Ryan Larkin, a Canadian animator who produced some of the most influential animated films of his time. Ryan is living every artist's worst nightmare – succumbing to addiction, panhandling on the streets to make ends meet. Through computer-generated characters, Landreth interviews his friend to shed light on his downward spiral. Some strong language. Viewer discretion is advised.
Winner! Best Animated Short Film, 2004 Academy Awards
---
Special Delivery
Directed by Eunice Macauley and John Weldon
National Film Board of Canada | Animated Short | Canada | 1978
In this Oscar®-winning animated short, Ralph's day gets off to a bad start when he dismisses his wife's orders to clear the snow from the front walk. When he comes home and finds the mailman dead on his front stairs, Ralph attempts a massive cover-up with disastrous results. One dead mailman leads to a case of mistaken identity, a runaway bride, and a very confused coroner. Life starts looking up for Ralph once he decides to stop worrying about it all.
Winner! Best Animated Short Film, 1978 Academy Awards
---
The Danish Poet
Directed by Torill Kove
National Film Board of Canada | Animated Short | Canada | 2006
This Oscar®-winning short animation follows Kasper, a poet whose creative well has run dry, on a holiday to Norway to meet the famous writer Sigrid Undset. Kasper attempts to answer some pretty big questions: can we trace the chain of events that leads to our own birth? Is our existence just coincidence? Do little things matter? As Kasper's quest for inspiration unfolds, it appears that a spell of bad weather, an angry dog, slippery barn planks, a careless postman, hungry goats and other seemingly unrelated factors might play important roles in the big scheme of things after all.
Winner! Best Animated Short Film, 2007 Academy Awards
---
The Sand Castle
Directed by Co Hoedeman
National Film Board of Canada | Animated Short | Canada | 1977
This short animated film features the sandman and the creatures he sculpts out of sand. These lively creatures build a castle and celebrate the completion of their new home, only to be interrupted by an uninvited guest. Cleverly constructed with nuance, the film leaves interpretation open to the viewer.
Winner! Best Animated Short Film, 1978 Academy Awards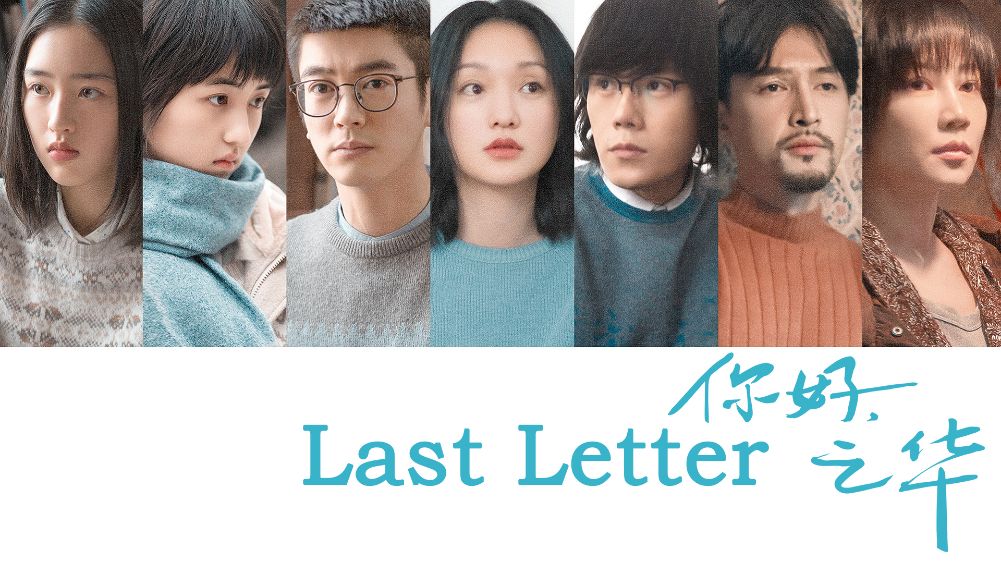 Tuesday, January 25
Last Letter
Directed by Shunji Iwai
China Lion | Feature | China | 2018
Yuan Zhilan (Zhou Xun) attends a class reunion in place of her sister Yuan Zhihua, who recently passed away. While there, she reunites with her high school sweetheart and her story slowly unfolds as they communicate through letter writing. Chinese superstar Zhou Xun stars in this Golden Horse Award nominee.
"Lovers of unrequited love, rejoice. There is enough handwritten romantic communication exchanged in Shunji Iwai's deceptively uncomplicated romance Last Letter to fill a small post office branch. And no junk mail!" — San Diego Reader
---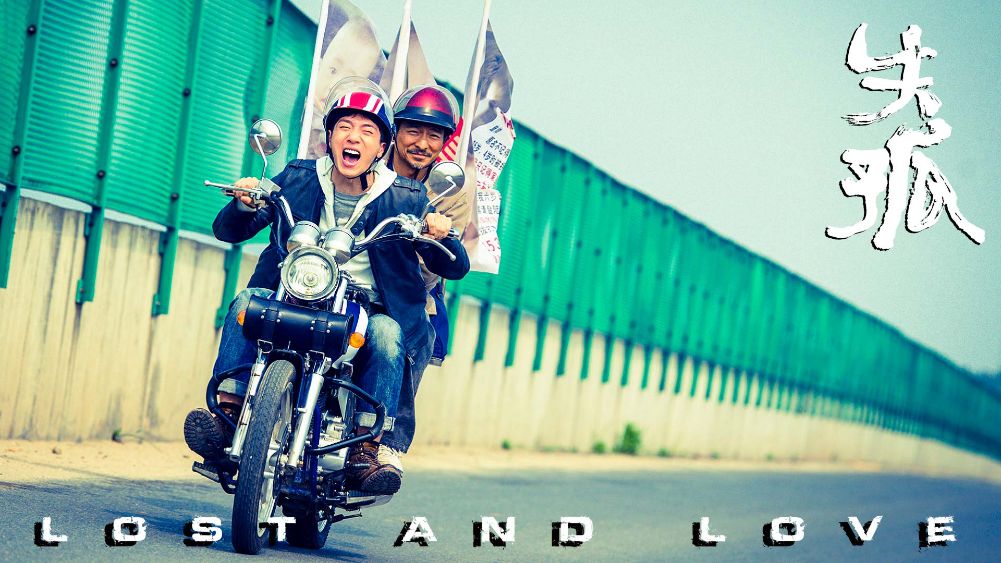 Lost and Love
Directed by Sanyuan Peng
China Lion | Feature | China | 2015
After losing his two-year-old son, Lei (Andy Lau) begins a fourteen-year-long quest in search of his missing child. Hanging off the side of his motorcycle is his most valued token, the last picture he ever took of his son, which has been circulating in the blogging community. On the road, he makes a stop at a repair shop where he comes across a young repairman, Zeng (Jing Boran), who was also kidnapped at the age of four.
Robbed of the life he was meant to live, Zeng can only vaguely remember snippets of home—a chain-link bridge, bamboo trees, and his mother's long braids. Impassioned, Lei posts Zeng's story and information online. Agreeing to help each other's cause, Lei accompanies Zeng to Chongqing to try to find his home, developing a fatherly relationship along the way.
"A unique, uniquely visual, father-son road movie, featuring a marvelous turn by the great Andy Lau." —The Boston Herald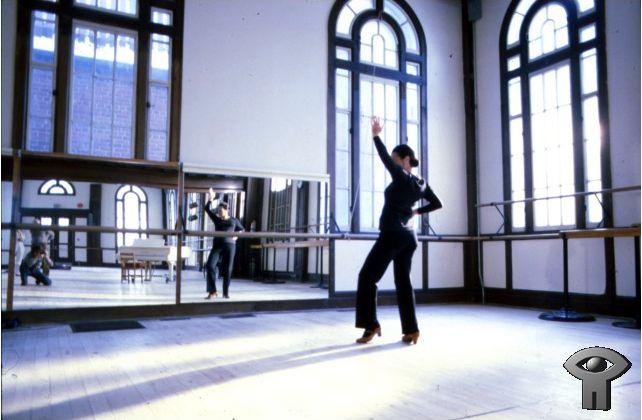 Thursday, January 27
Flamenco at 5:15
Directed by Cynthia Scott
National Film Board of Canada | Documentary Short | Canada | 1983
This Oscar®-winning short film is an impressionistic record of a flamenco dance class given to senior students of the National Ballet School of Canada by two great teachers from Spain, Susana and Antonio Robledo. The film shows the beautiful young North American dancers—inspired by the flamenco rhythms and mesmerized by Susana's extraordinary energy—joyously merging with an ancient gypsy culture.
Winner! Best Documentary Film, Short Subject, 1984 Academy Awards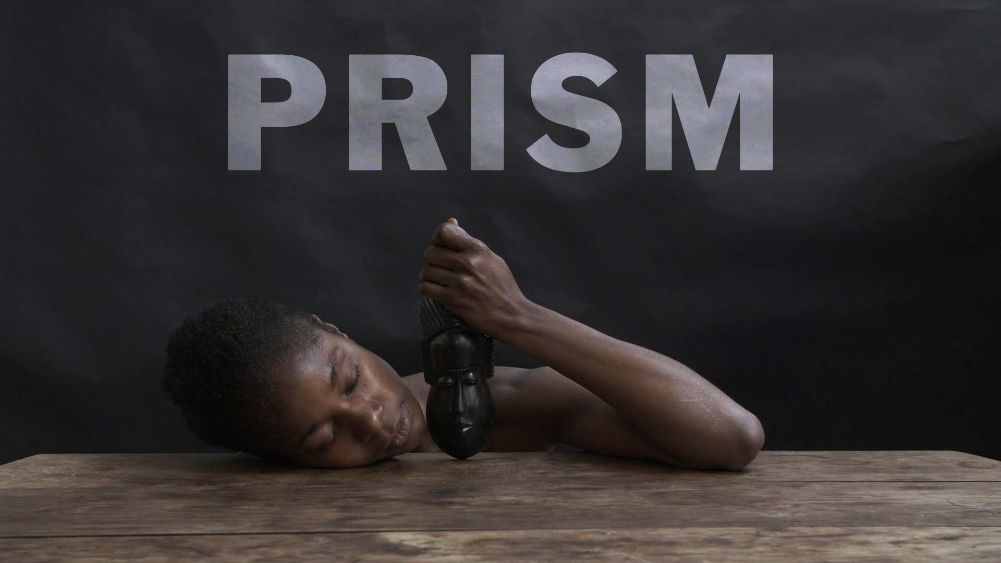 Friday, January 28
PRISM
Directed by Eléonore Yameogo, An van. Dienderen, and Rosine Mbakam
Icarus Films | Documentary | Belgium | 2021
Is the technology of photography and motion pictures inherently racist?
For PRISM, Belgian filmmaker An van. Dienderen invited Rosine Mbakam, from Cameroon, and Eléonore Yameogo from Burkina Faso, to work together on a film in which the differences in their skin color, and experiences as filmmakers, serve as points-of-departure to explore this provocative question.
Invented and standardized with white skin in mind, "the aesthetics and emulsions weren't created for us," the film director and actor Sylvestre Amoussou says in PRISM. And that underlying issue remains, even with digital technology: such white-centricity has meant that photographic media assume and privilege whiteness.
PRISM problematizes the objectivity of the camera and its inequality of power to tackle other inequalities based on skin color as well. And as the film deconstructs these issues, the filmmakers are also trying to reconstruct, by creating in a collaborative manner, and self-consciously attempting to overcome these biases.
"Fascinating; a necessary first step. Interrogates the history—and future—of how Black subjects are shown through our camera's lenses." —IndieWire
---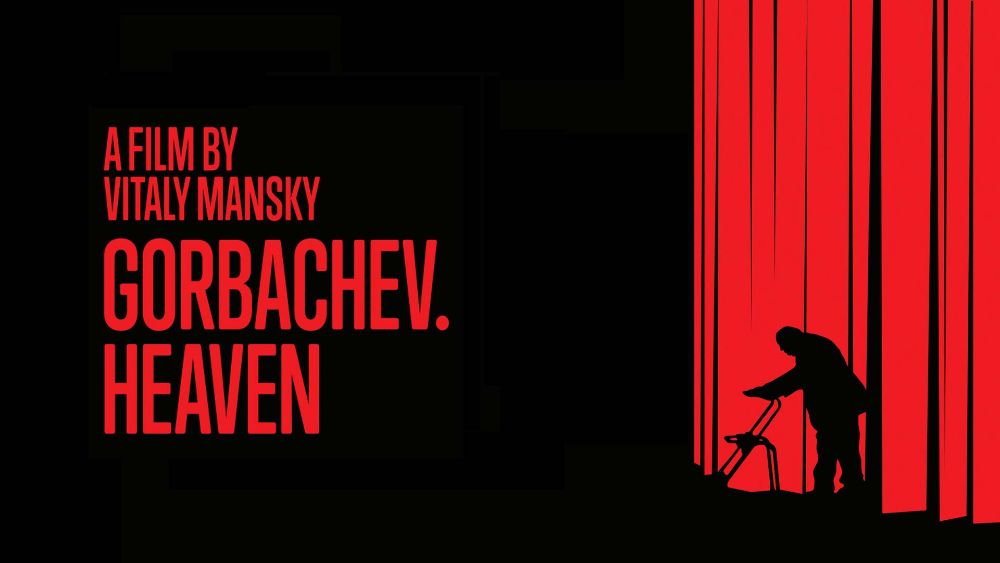 Gorbachev. Heaven
Directed by Vitaly Mansky
Icarus Films | Documentary | Russia | 2021
Gorbachev. Heaven finds acclaimed director Vitaly Mansky (Under the Sun) at home with a man who helped to shape the 20th-century: Mikhail Gorbachev.
The Soviet leader was acclaimed as the architect of Glasnost and Perestroika, policies that gave the citizens of the Soviet Union—what Ronald Reagan called "the Evil Empire"—a chance to be free. He even tore down the Berlin Wall.
But at the same time, under his rule, the Chernobyl nuclear facility exploded and its destruction was concealed. Citizens demanding independence in the Baltic states died. Soldiers wielding shovels brutally suppressed protesters in Tbilisi. Soviet tanks killed peaceful demonstrators in Baku. Under Gorbachev, the Soviet empire collapsed. He is now condemned by his own people.
This intimate portrait finds Gorbachev living alone in an empty house outside Moscow, still carrying the burdens of his past.
"Inquisitive, elegiac; a humanistic portrait." —Eye for Film
Complete list of films premiering on OVID this month (in alphabetical order):
A Fool, Jianbin Chen (2014)
A Simple Life, Ann Hui (2011)
Antisemitism, Ilan Ziv (2020)
Bob's Birthday, David Fine and Alison Snowdon (1993)
Brickmakers, Marta Rodriguez and Jorge Silva (1972)
The Calm After the Storm, Mercedes Gaviria Jaramillo (2021)
The Danish Poet, Torill Kove (2006)
Every Child, Eugene Fedorenko (1979)
Flamenco at 5:15, Cynthia Scott (1984)
The Gangster's Daughter, Mei-juin Chen (2017)
The Golden Era, Ann Hui (2014)
Gorbachev. Heaven, Ilan Ziv (2021)
Office, Johnnie To (2015)
Last Letter, Shunji Iwai (2018)
Lost and Love, Sanyuan Peng (2015)
Mute Fire, Federico Atehortúa Arteaga (2019)
Neighbors, Norman McLaren (1952)
Our Time Will Come, Ann Hui (2017)
Prism, Eléonore Yameogo, An van. Dienderen, and Rosine Mbakam (2021)
Ryan, Chris Landreth (2004)
Searching for Gerda Taro, Camille Ménager (2021)
Special Delivery, Eunice Macauley and John Weldon (1978)
Spring Tide, Lina Yang (2019)
State of Terrorism, Ilan Ziv (2017)
The Last Tycoons, Florence Strauss (2021)
The Sand Castle, Co Hoedeman (1977)