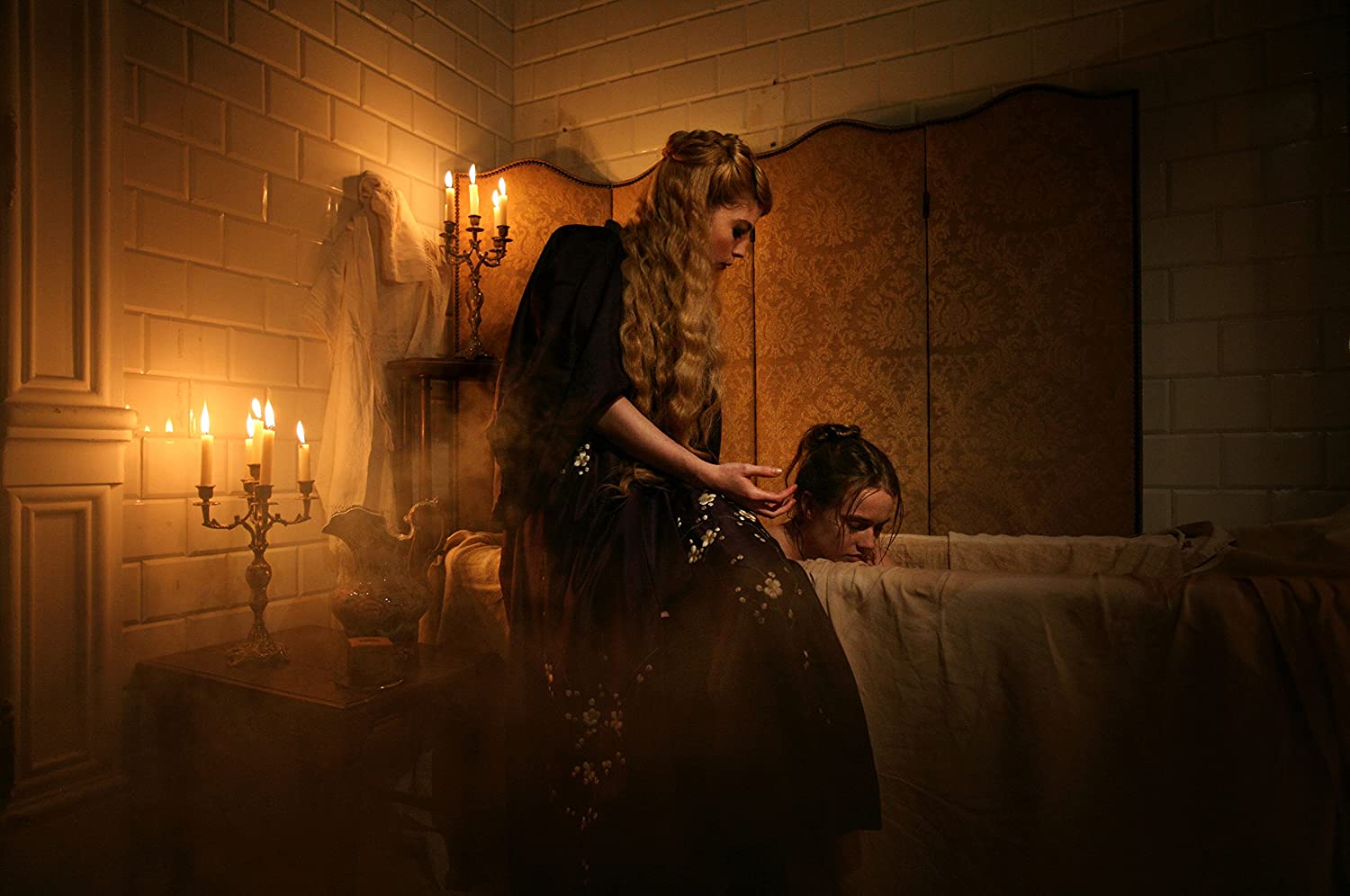 New Drama Series on OVID: The Returned, Maison Close, and Generation War
The Returned (Les Revenants)
In an idyllic French Alpine village, a seemingly random collection of people find themselves in a state of confusion as they attempt to return to their homes. What they do not yet know is that they have been dead for several years, and no one is expecting them back. Buried secrets emerge as they grapple with this miraculous and sinister new reality, struggling to reintegrate with their families and past lovers. But it seems they are not the only ones back from the dead. Their arrival coincides with a series of gruesome murders that bear a chilling resemblance to the work of a serial killer from the past.
A gripping, stylish mix of real and surreal, the highly cinematic The Returned (Les Revenants) features a wide range of top French film actors and a haunting, atmospheric soundtrack by Scottish post-rock band Mogwai. Discover the series The Spectator described as "the best series you will see on TV all year…it's been variously billed as a zombie thriller and a successor to Twin Peaks, but neither does justice to its intelligence, subtlety and eerie beauty."
Maison Close
Set in a lavish 19th Century Parisian bordello, the provocative and popular French erotic drama Maison Close invites American audiences into a sumptuous, stylized world where desire and power reign. Following the suppression of la Commune, a short-lived workers' revolutionary movement in the 1870s, a cast of gorgeous women trapped by circumstances reside in "Paradise," a top-rate "closed house" reserved for aristocratic or bourgeois clientele and known for its strange and refined practices during a time of legalized prostitution. Hortense (Valérie Karsenti) is the ruthless and manipulative madame who runs her business with an iron fist; Véra (Anne Charrier) is the stunning star courtesan in her 30s nearing the end of her career; and country ingénue Rose (Jemima West, Mortal Bones: The City of Instruments), arrives in search of her mother, only to be blackmailed into becoming a prostitute. By turns both erotic and political, this uncompromising, finely crafted television series is the perfect mix of style and substance, a richly compelling period drama with unmistakably modern flair that reimagines age-old themes–and the world's oldest profession–in bold new ways.
Generation War
Valor, courage, and betrayal come to the fore in this remarkable epic that shows the everyday realities of wartime life from a deeply personal perspective. Billed as a German Band of Brothers, Generation War vividly depicts the lives of five young German friends forced to navigate the unconscionable moral compromises of life under Hitler.
In Berlin in 1941, on the eve of Hitler's invasion of the Soviet Union, level-headed officer Wilhelm (Volker Bruch) is full of patriotic fervor as he heads for the eastern front with his sensitive younger brother Friedhelm (Tom Schilling). Charlotte (Miriam Stein) is a young nurse in love with Wilhelm who is serving in the Red Cross. Greta (Katherina Schüttler) is an ambitious singer who longs to become another Marlene Dietrich, while her boyfriend Viktor (Ludwig Trepte) faces a daily struggle for survival as a Jew in an increasingly oppressive regime.
These five young actors infuse their characters with the certainty of youth, which drains away with each successive month of war as the true horrors of the Third Reich are slowly revealed. At nearly every moment, they are faced with choices between complicity and rebellion, self-preservation and self-sacrifice, love in their hearts and blood on their hands.
Eight years in the making and filmed on over 150 sets across Germany, Lithuania and Latvia, Generation War reveals a country still grappling with how previous generations could have become so tragically misdirected. In Germany, the film has sparked a passionate discussion about personal responsibility and the legacy of guilt for Nazi atrocities. German critics have widely praised the film, with Der Spiegel calling Generation War a "turning point in German television" and national newspaper Suddeutsche Zeitung describing it as "the first and last chance… to ask our grandparents about their true biographies, their immoral compromises…the missed chances to act."