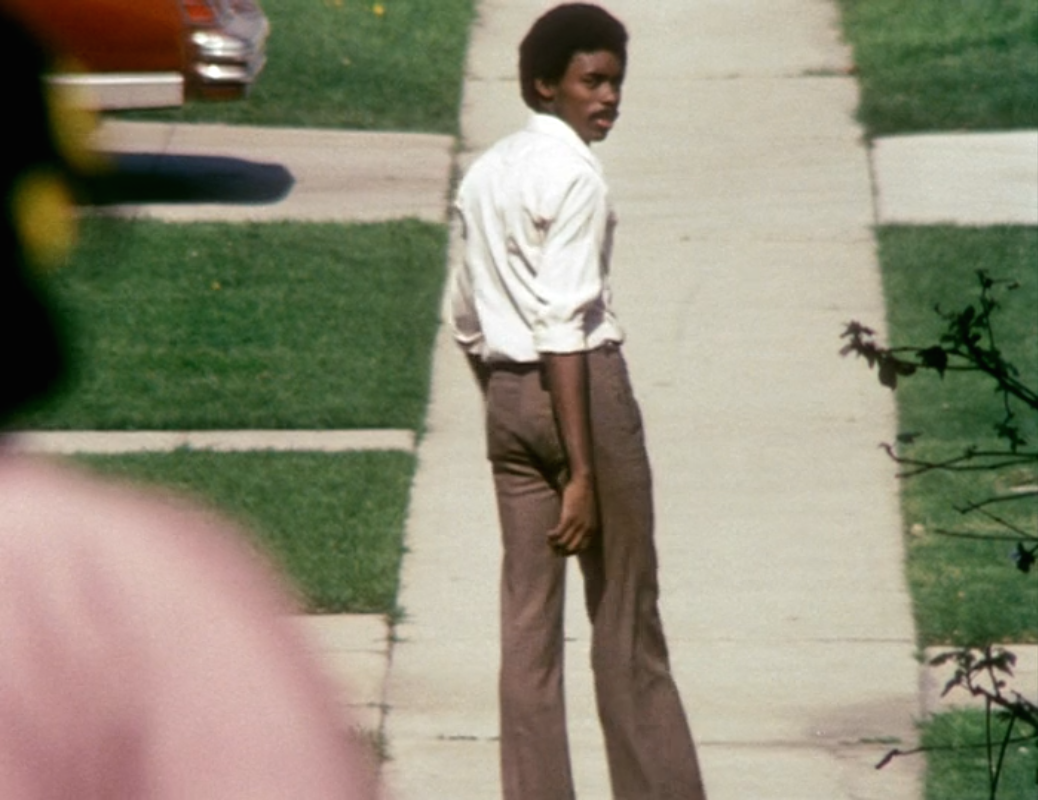 OVID's February Releases: Five French cinema classics, acclaimed Asian cinema, films by Charles Burnett and Shirley Clarke, and much more!
OVID.tv is proud to announce its February slate of 32 streaming releases, including 10 exclusively streaming on OVID.

OVID's February slate celebrates Black History Month with eight classic films exploring the Black experience at home and abroad. These include the 1948 documentary Strange Victory (branded communist propaganda at the time of its release), Come Back, Africa, and Charles Burnett's memorable slice of life drama My Brother's Wedding.
Just in time for Valentine's Day, OVID is proud to premiere five classic French films in February. The fun begins with three films by the French filmmaker and screenwriter Marc Allégret: the swooning 1955 melodrama School for Love (starring a young Brigitte Bardot), the 1955 D.H. Lawrence adaptation Lady Chatterly's Lover, and the delightfully fluffy 1953 farce Julietta.
A week later, OVID offers up two seldom-seen films by Jacques Doniol-Valcroze, central figure of the French New Wave, author, actor, and co-founder of Cahiers du Cinéma: the racy 1960 film A Game for Six Lovers (featuring music by Serge Gainsbourg) and the 1961 political thriller La Denonciation (The Immoral Moment).

Other titles in OVID's February slate include Shirley Clarke's Beat classic The Connection, the delightful Hong Kong genre farce Vampire Cleanup Department, Ilan Ziv's eye-opening Exile, A Myth Unearthed, and five more indelible short films by OVID favorite Lynne Sachs.
(Image from Charles Burnett's My Brother's Wedding, premiering on OVID on February 10th)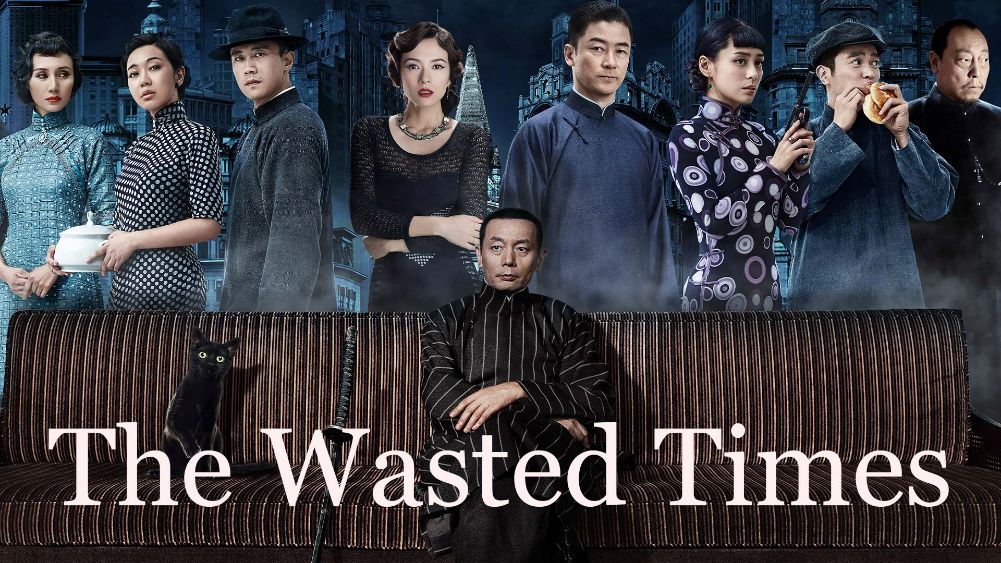 Tuesday, February 1
The Wasted Times
Directed by Er Cheng
China Lion | Feature | China | 2016
Set against a chaotic, war torn Shanghai, The Wasted Times follows a local crime boss at the receiving end of the Japanese army's attempt to forge a dubious alliance. Spanning three separate times during the period, the story culminates in a suspenseful and tense finale. Starring Ziyi Zhang and Tadanobu Asano.
"Feels fresh and intriguing." —The Straits Times
---

Vampire Cleanup Department
Directed by Yan Pak-wing and Chiu Sin-hang
China Lion | Feature | Hong Kong | 2017
Attacked by vampire, slacker Spring (Babyjohn Choi) is saved by three street cleaners. When he wakes up, he finds himself in a government secret facilities hidden in a garbage collection station. Spring then discovers that he has a special immunity to vampire attack, making him a perfect candidate as agent of the secret organization, the Vampire Cleanup Department.
"Part Buffy, a little Ghostbusters, a dash of Harry Potter, and all Hong Kong midnight-movie weirdness." —The Skinny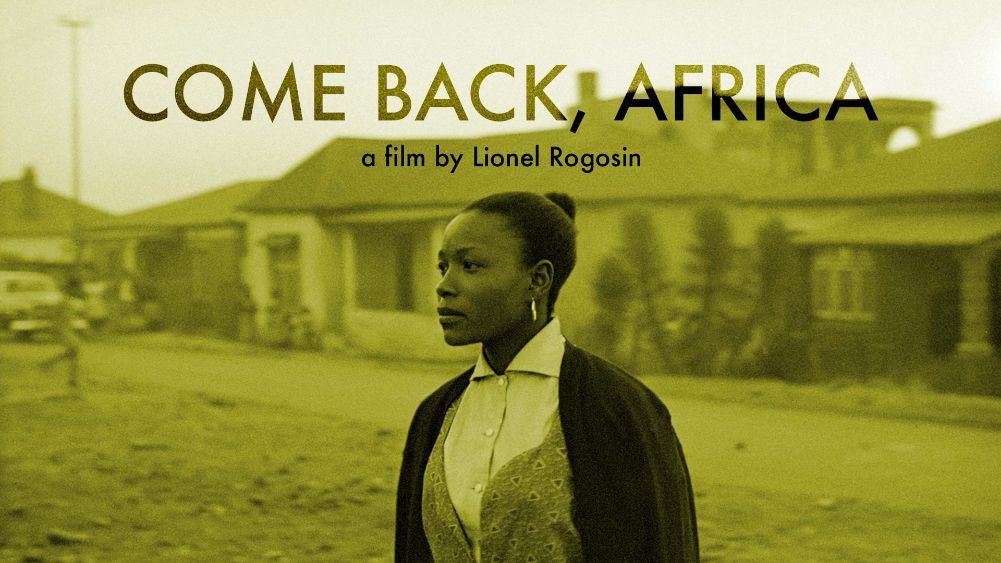 Thursday, February 3
Come Back, Africa
Directed by Lionel Rogosin
Milestone Films | Documentary | USA | 1959
In making this mixture of documentary and drama, director Lionel Rogosin aimed to reveal the harsh injustice of apartheid in Sophiatown, a South African ghetto where Black citizens formed their own vibrant community and culture. Rogosin spent a year meeting with locals in order to capture this incredible slice of Africa, with a legacy including famous residents such as Desmond Tutu and Nelson Mandela.
But even as they filmed, Sophiatown was demolished block-by-block and its residents forcibly removed. One of the bravest and best of all political films, Come Back, Africa remains a powerful classic for its unflinching glimpse at Black livelihood in the face of incomparable hate.
"Come Back, Africa is a work of amazing grace-and a forgotten treasure." —Time Out
OVID EXCLUSIVE
---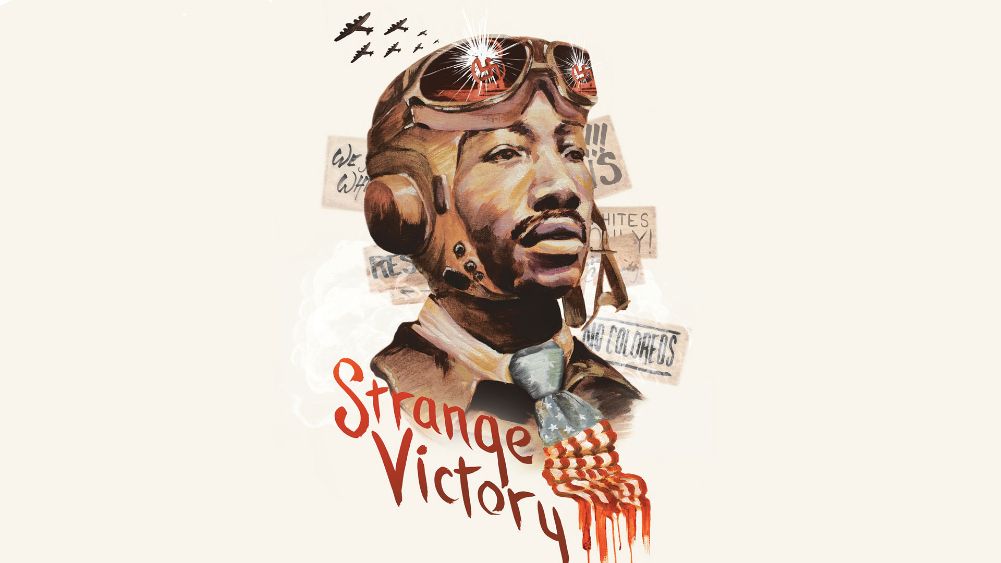 Strange Victory
Directed by Leo Hurwitz
Milestone Films | Documentary | USA | 1948
In response to the political paranoia and repression that spread like wildfire after World War II, producer Barney Rosset and director Leo Hurwitz joined force to create the bold, underrated documentary Strange Victory. Skillfully combining raw footage of World War II battles, postwar refugees, and the Nuremberg trials with powerful dramatic re-enactment to depict racial bias on and off the battlefield, Strange Victory is a cry for equality and justice. Promptly branded as "procommunist" propaganda upon release, this newly restored release is another chance for audiences to see what made Strange Victory ahead of its time.
---
You Got to Move: Stories of Change in the South
Directed by Lucy Massie Phenix and Veronica Selve
Milestone Films | Documentary | USA | 1985
Lucy Massie Phenix and Veronica Selver's documentary about Southern individuals working for social change elevates heart, heritage and community above all else. Whether it's fighting for civil rights, wages or shutting down excessive waste dumping, these Highlander people have been active in some of the most significant movements in the country. Rich in the language and music of the South, You Got To Move champions civil action and follows through on its titular command by making you want to move!
OVID EXCLUSIVE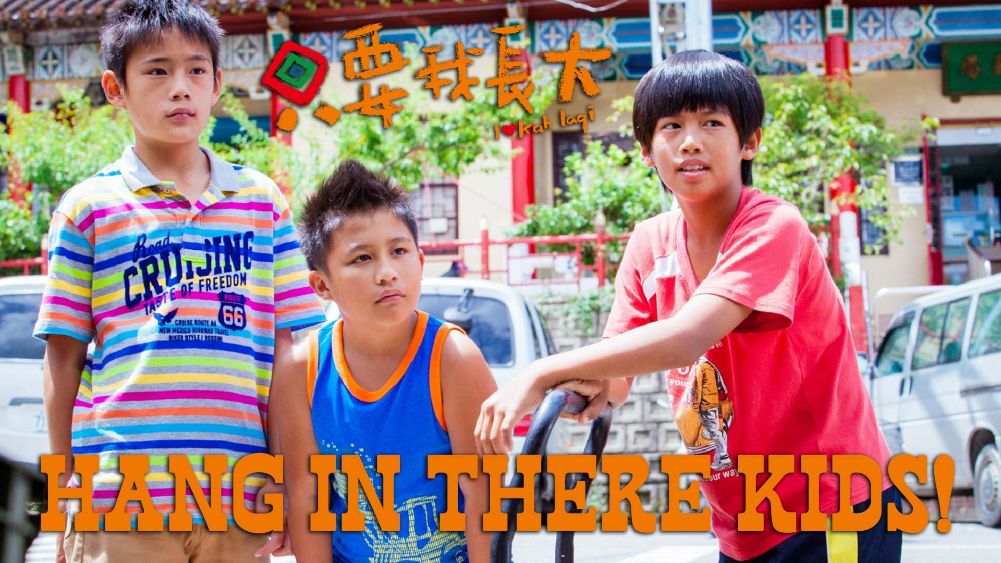 Friday, February 4
Fagara
Directed by Heiward Mak
China Lion | Feature | Hong Kong | 2019
In the wake of her father's death, a woman discovers two distant sisters she knows little about. But with her own relationship uncertain and the future of her departed father's hot pot restaurant in question, she reaches out to them. She finds that while their upbringing is different, they too have experienced similar trials and tribulations in their past. Her sister from the Mainland is pressured by her elderly grandmother to get married; her sister from Taiwan is plagued by a toxic relationship with her mother. Together, they'll strive to find happiness, love and peace in their father's death that he was unable to provide during his life.
"Offers uncommonly rich roles for its stars, especially Canto-pop singer Sammi Cheng." —Film Legacy
---
Hang In There Kids! (Lokah Laqi!)
Directed by Laha Mebow
Orchid Tree | Feature | Taiwan | 2014
Three plucky boys grow up in a secluded indigenous tribe in a Taiwanese village. One day, they discover their handicapped teacher's musical audition tape and decide to bring the tape to the capital, Taipei. Official Selection of Taiwan for the Academy Award for Best Foreign Language Film consideration. Nominated for 3 Golden Horse Awards (Best New Performer, Best Original Screenplay, Best Original Song).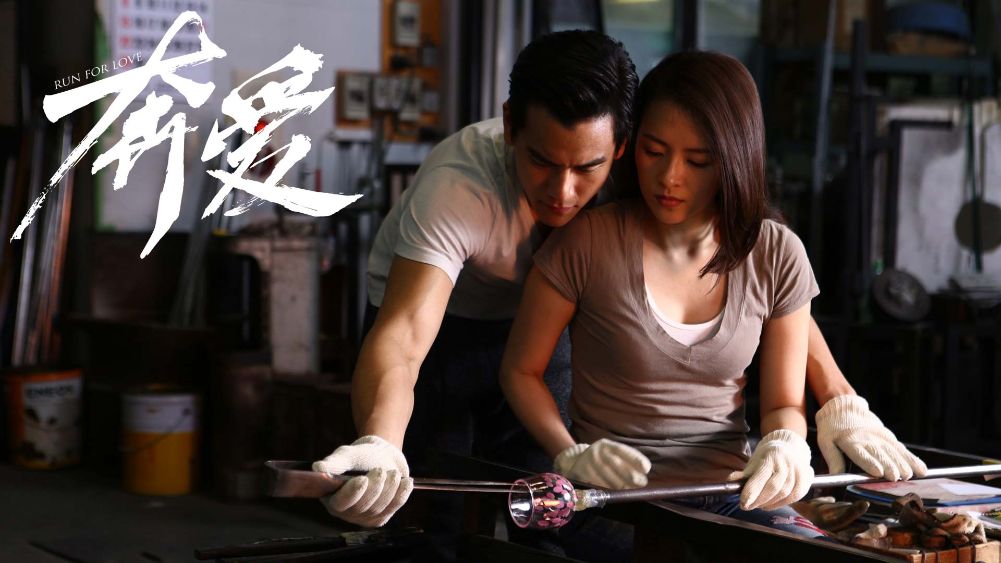 Monday, February 7
Run For Love
Directed by Zhang Yibai, Guan Hu, Zhang Meng, Teng Huatao, Gao Qunshu
Starring Ziyi Zhang
China Lion | Feature | China | 2016
Five stories of love connected through happiness, heartache, loss and triumph, Run For Love is a travelogue of couples connecting around the world.
During the Japanese winter, Feng Yujian (Eddie Peng), a sushi chef, meets Su Leqi (Zhang Ziyi), who has come to the area to explore, all because of her ex-boyfriend's letters about the place. With only a day and a half for an experience, they venture out. In Turkey, two tourists (Liang Jiang and Zhang Yi) lose their small daughter in an open market, prompting soul searching and worry. In Chicago, Guan Yue (Wu Mochou) is forced on a road trip along Route 66 by his dying wife (Wang Qianyuan). A nurse (Chen Yanxi) escapes to Norway after a bad breakup where she meets a young local who looks to make one of her patient's last wishes come true. And on a remote Pacific Island, a former actress (Tong Liya) is overtaken by memories of her past, only to meet a fan (Zhou Dongyu) with hidden secrets to reveal.
---
Sen Sen
Directed by An Bang
Orchid Tree | Feature | Taiwan | 2017
Legendary actress Nina Paw gives the performance of a lifetime in this touching drama about a woman dealing with life and death with the help of a young friend.
---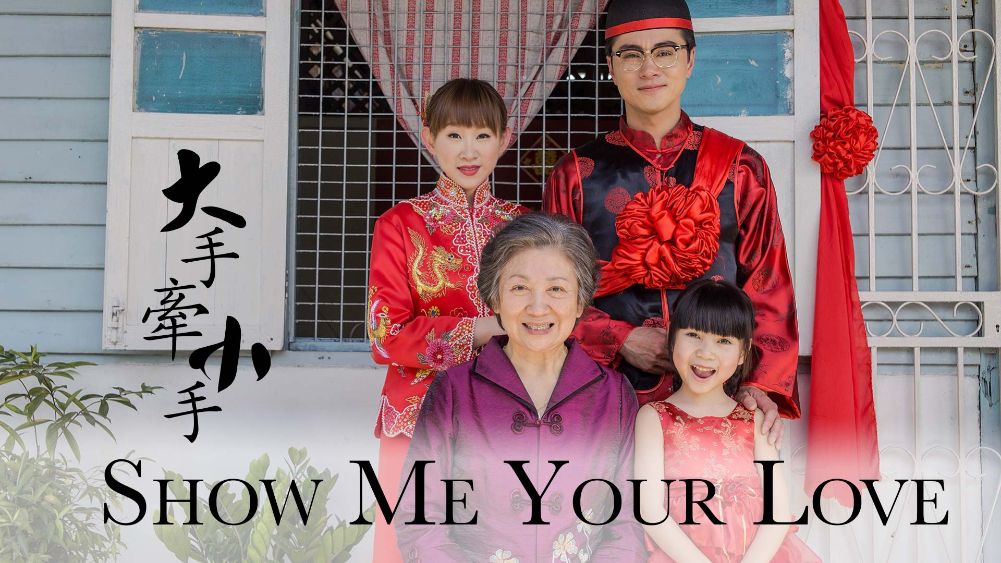 Show Me Your Love
Directed by Ryon Lee
Orchid Tree | Feature | Hong Kong | 2016
After the death of a relative, a Hong Kong teacher must return to his boyhood home in Malaysia, reuniting him with his distant mother who left him behind. Nina Paw was nominated for Best Actress at the Hong Kong Film Awards for her role.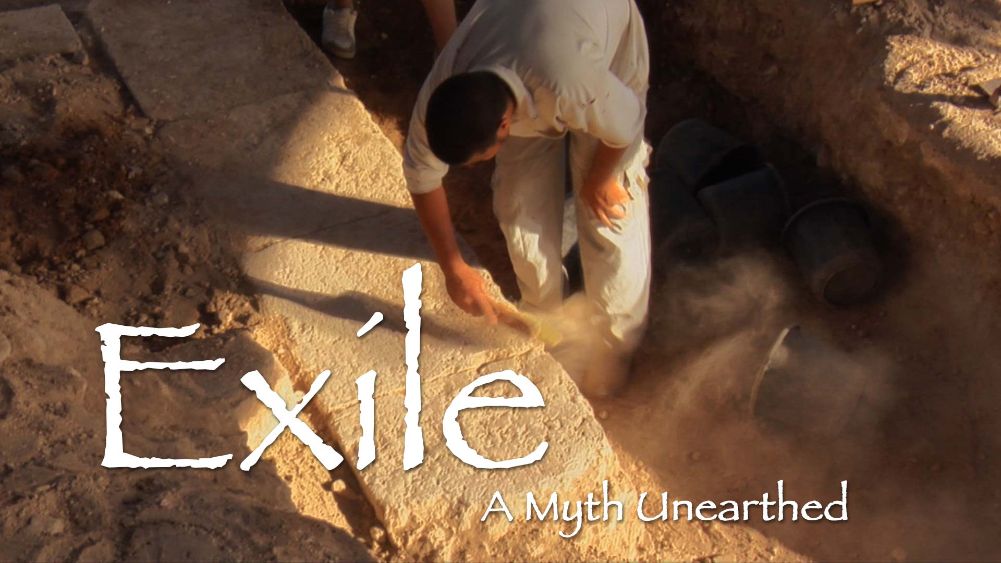 Tuesday, February 8
Exile, a Myth Unearthed
A two-part documentary series by Ilan Ziv
Icarus Films | Canada, France, Israel | 2011
It has been depicted in artwork, and lamented in poetry and prayer for nearly 2,000 years: the exile of the Jewish people from their homeland in the first century AD.
But what if it never happened?
That is the central, provocative question explored in Exile, a Myth Unearthed, which looks at exile through the lenses of archaeology, history, myth and religion, and asks what it means for the contemporary struggle over land in the Middle East.
"Clearly a hot potato!" —The Sunday Times
OVID EXCLUSIVE – SVOD PREMIERE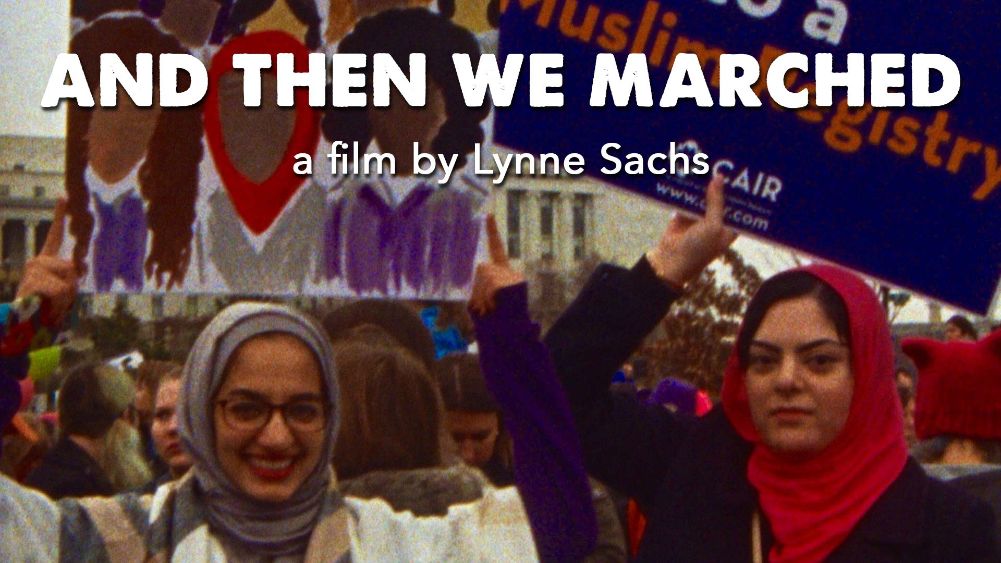 Wednesday, February 9
And Then We Marched
Directed by Lynne Sachs
Documentary Short | USA | 2017
Filmmaker Lynne Sachs shoots Super 8mm film of the first Women's March in 2017 in Washington, D.C. and intercuts this recent footage with archival material of early 20th Century Suffragists marching for the right to vote, 1960s antiwar activists and 1970s advocates for the Equal Rights Amendment.
---
A Biography of Lilith
Directed by Lynne Sachs
Documentary Short | USA | 1997
In a lively mix of narrative, collage and memoir, A Biography of Lilith updates the creation myth by telling the story of the first woman. Lilith's betrayal by Adam in Eden and subsequent vow of revenge is recast as a modern tale with a present-day Lilith musing on a life that has included giving up a baby for adoption and working as a bar dancer. Interweaving mystical texts from Jewish folklore with interviews, music and poetry, director Lynne Sachs reclaims this cabalistic parable to frame her own role as mother.
---
Tip of My Tongue
Directed by Lynne Sachs
Documentary Short | USA | 2017
To celebrate her 50th birthday, filmmaker Lynne Sachs gathers together other people, men and women who have lived through precisely the same years but come from places like Iran or Cuba or Australia or the Lower East Side, not Memphis, Tennessee where Sachs grew up. She invites 12 fellow New Yorkers – born across several continents in the 1960s – to spend a weekend with her making a movie. Together they discuss some of the most salient, strange, and revealing moments of their lives in a brash, self-reflexive examination of the way in which uncontrollable events outside our own domestic universe impact who we are. (Anthology Film Archives Calendar)
---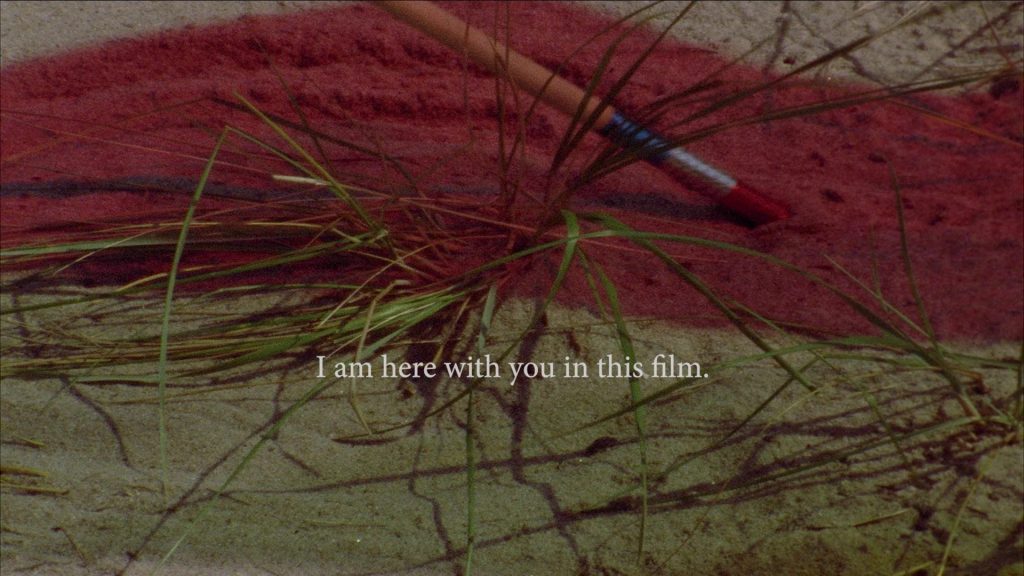 A Month of Single Frames (for Barbara Hammer)
Directed by Lynne Sachs
Documentary Short | USA | 2019
In 1998, experimental filmmaker Barbara Hammer took part in a one-month residency at a Cape Cod dune shack without running water or electricity, where she shot film, recorded sound and kept a journal. In 2018 she gave all of this material to Lynne Sachs and invited her to make a film with it.
---
A Year in Notes and Numbers
Directed by Lynne Sachs
Documentary Short | USA | 2017
A year's worth of to-do lists confronts the unavoidable numbers that are part and parcel of an annual visit to the doctor. The quotidian and the corporeal mingle and mix. Family commitments, errands and artistic effusions trade places with the daunting reality of sugar, cholesterol, and bone.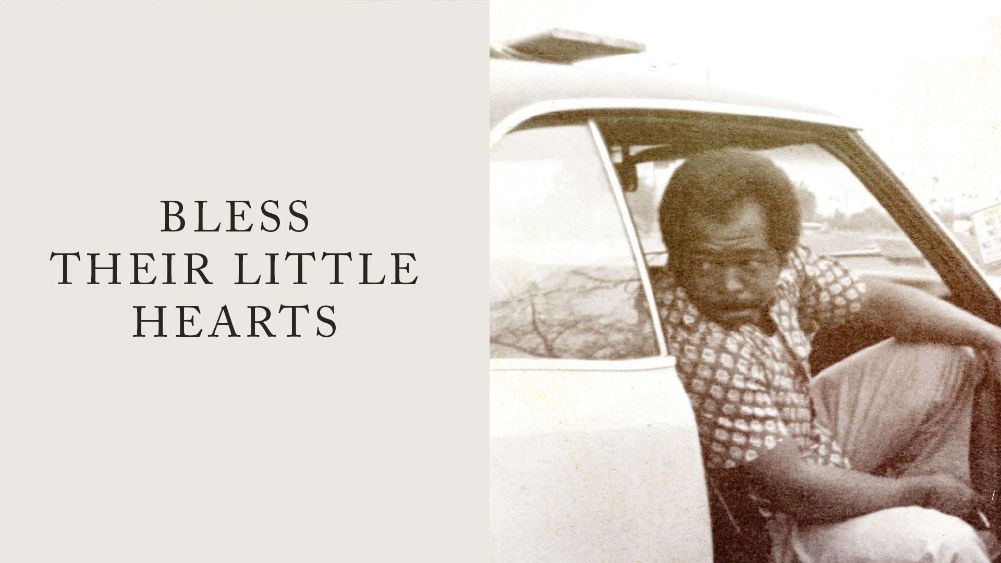 Thursday, February 10
Bless Their Little Hearts
Directed by Billy Woodberry
Milestone Films | Feature | USA | 1983
A key masterpiece of the L.A Rebellion, Bless Their Little Hearts distills the social concerns and aesthetics of that trailblazing movement in African American cinema. Billy Woodberry's film showcases his attentive eye, sensitivity to the nuances of community and family, and the power of the blues.
Searching for steady work, Charlie Banks (Nate Hardman) views his chronic unemployment as a kind of spiritual trial. But day work and selling a few catfish can't sustain a family of five. While his wife, Andais (Kaycee Moore), works to support them with dignity, Charlie finds comfort for his wounded sense of manhood in an affair that threatens his marriage and family.
At the heart of this devastatingly beautiful film is the couple's agonizing confrontation – shot in one continuous ten-minute take – that ranks as "one of the great domestic cataclysms of modern movies." (Richard Brody, The New Yorker)
2K Digital restoration by Re-Kino
---
My Brother's Wedding
Directed by Charles Burnett
Milestone Films | Feature | USA | 1983
In 1983, after many long months of shooting, Charles Burnett sent his rough-cut of My Brother's Wedding to his producers. Ignoring his request to finish the editing of the film, the producers rushed it to a New York festival screening, where it received a mixed review from the New York Times. With distributors scared off, My Brother's Wedding was tragically never released. Film critic Armond White called this "a catastrophic blow to the development of American popular culture."
Now, following a beautiful restoration by the Pacific Film Archive and a beautifully-accomplished digital re-edit by the director, My Brother's Wedding is an eye-opening revelation—it is wise, funny, heartbreaking and timeless.
Pierce Mundy works at his parents' South Central dry cleaners with no prospects for the future and his childhood buddies in prison or dead. With his best friend just getting out of jail and his brother busy planning a wedding to a snooty upper-middle-class black woman, Pierce navigates his conflicting obligations while trying to figure out what he really wants in life.
"Burnett fills the film with voices and memories, humor and rage; his vision of neighborhood life has an ample, passionate generosity." —The New Yorker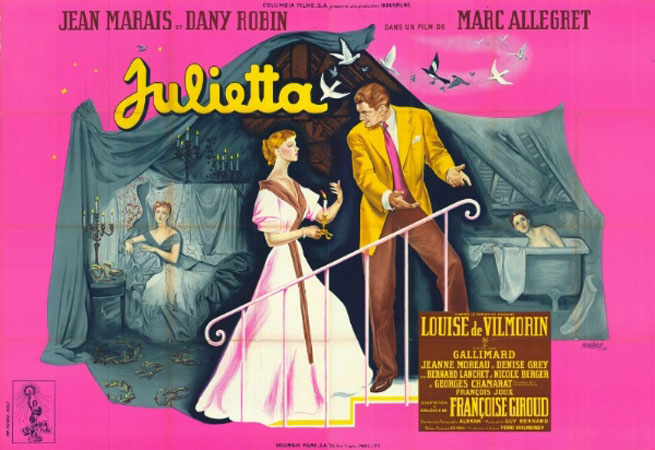 Friday, February 11
Julietta
Directed by Marc Allégret
Icarus Films | Feature | France | 1953
Julietta (Dany Robin) is about to enter into a marriage of convenience. When her train stops in Poitiers station, the young girl gets off and the train leaves without her. She audaciously accepts the hospitality of Landrecourt (Jean Marais), a handsome young lawyer. She moves into his house and gets involved in his life… to the great displeasure of Rosie, his fiancée (Jeanne Moreau).
"One of Marc Allégret's slickest and most inspired comedies is this hectic ménage à trois farce, a film which effectively combines the elements of social satire, rom-com and vaudeville into one heady gag-packed concoction." — FrenchFilms.org
OVID EXCLUSIVE – SVOD PREMIERE
---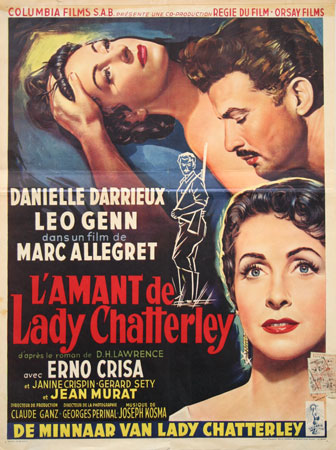 Lady Chatterly's Lover
Two Episodes!
Directed by Marc Allégret
Icarus Films | Feature | France | 1955
Sir Clifford Chatterley (Leo Genn) has come home from the war grievously injured. Now using a wheelchair, he tries to persuade his devoted young wife, Constance (Danielle Darrieux), to take a lover, hoping to ensure his lineage by adopting the child born of this union. At first reticent, Constance quickly becomes aware of the emptiness of her life and grows close to the gamekeeper Mellors (Erno Crisa). Moved by his idealism and sense of purity, she is soon pregnant.
OVID EXCLUSIVE – SVOD PREMIERE
---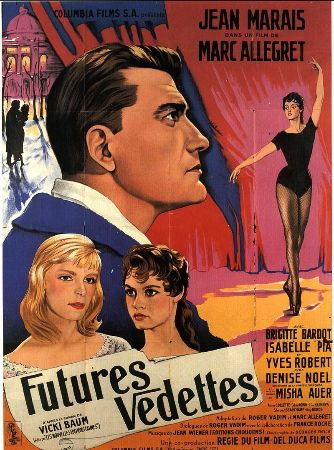 School for Love (Futures Vedettes)
Directed by Marc Allégret
Screenplay by Marc Allégret and Roger Vadim
Icarus Films | Feature | France | 1955
At the music academy of Vienna, Sophie (Brigitte Bardot) and Elisa (Isabelle Pia) are both in love with their singing teacher, the tenor Eric Walter (Jean Marais). But Eric has only true love, his wife the famous opera singer Marie Koukowska (Denise Noël). Marie is more preoccupied with her career than her marriage and spends most of her time apart from her husband. Eric tries to hide his grief by consoling himself with the sensual charms of Sophie and the more romantic Elisa until Marie's return. Co-written by Roger Vadim.
OVID EXCLUSIVE – SVOD PREMIERE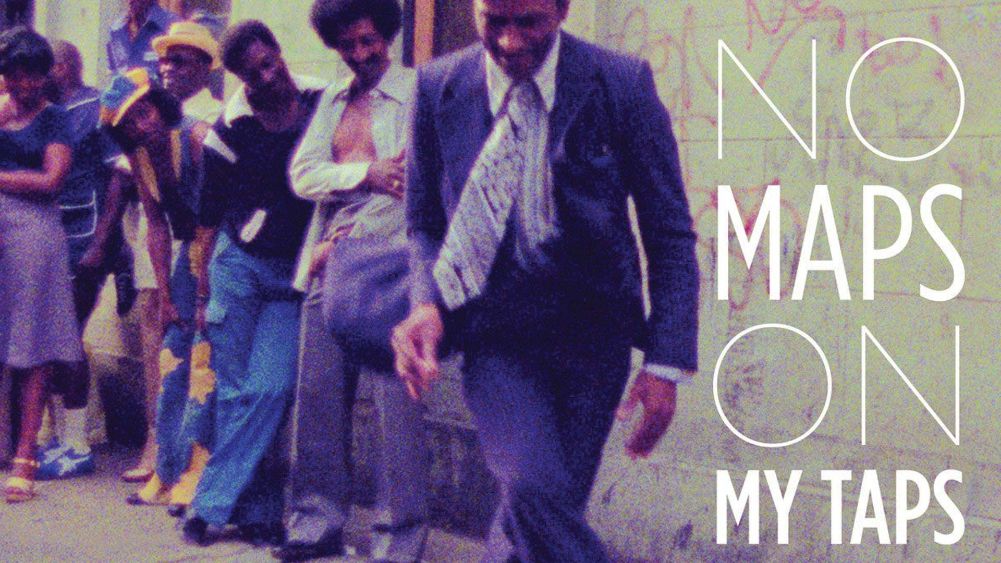 Wednesday, February 16
No Maps on My Taps
Directed by George Nierenberg
Milestone Films | Documentary | USA | 1979
The golden age of tap dancing spanned the first half of the twentieth century, but by the 1950s, the form fell to the likes of rock 'n' roll and modern dance. In 1979, No Maps on My Taps aired on television outlets across the world, inspiring a new generation of dancers to slip on their shoes and tap away. Featuring performances by Lionel Hampton, Bunny Briggs, Chuck Green, and Howard "Sandman" Sims, director Nierenberg's love for the dancers and their art elevated his film above your run-of-the-mill documentary and into the ranks of dance canon.
---
Ornette: Made in America
Directed by Shirley Clarke
Milestone Films | Documentary | USA | 1985
Returning in 1983 to his home in Fort Worth, Texas, documentary footage and dramatic scenes recall legendary performer and composer Ornette Coleman's rise from oppressed youth to cultural pioneer. Raised in segregated Texas before traveling the world from Morocco to New York, his subsequent emergence as a world-class jazz musician earned Ornette praise from the lines of icon William Burroughs, Brion Gysin, Buckminster Fuller, Don Cherry, Yoko Ono, Charlie Haden, Robert Palmer and more – all contributors to this film.
Featuring some of the first music-video-style footage of its time, director Shirley Clarke and producer Kathelin Hoffman employed innovative techniques to capture the extraordinary vision of the man behind the music. Ornette: Made in America is essential for anyone hoping to understand the history of jazz and the fertile creative exchange that highlighted the 60's and 70's in America.
"Ms. Clarke's portrait is of an extraordinary artist and genuinely likable man." —The Wall Street Journal
---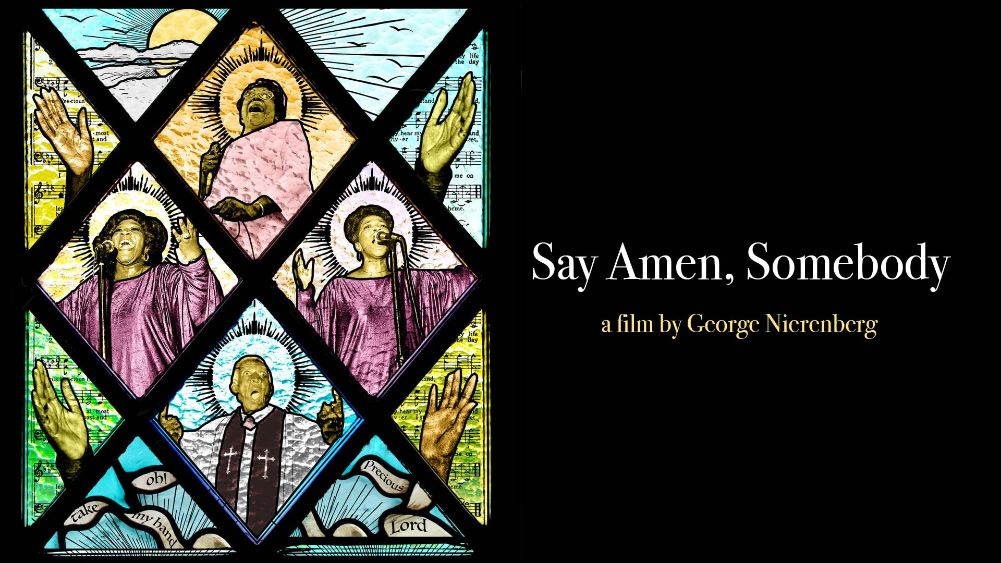 Say Amen, Somebody
Directed by George Nierenberg
Milestone Films | Documentary | USA | 1982
One of the most acclaimed music documentaries of all time, Say Amen, Somebody is a joyous, funny, and deeply emotional celebration of Gospel music from director George Nierenberg. A line-up of earth-shaking performers including Thomas A. Dorsey, Willie Mae Ford Smith, The Barrett Sisters and The O'Neal Twins is just one reason why this tremendous film has garnered rave reviews around the world.
"Say Amen, Somebody is the most joyful movie I've seen in a very long time. It is also one of the best musicals and one of the most interesting documentaries. And it's also a terrific good time." —Roger Ebert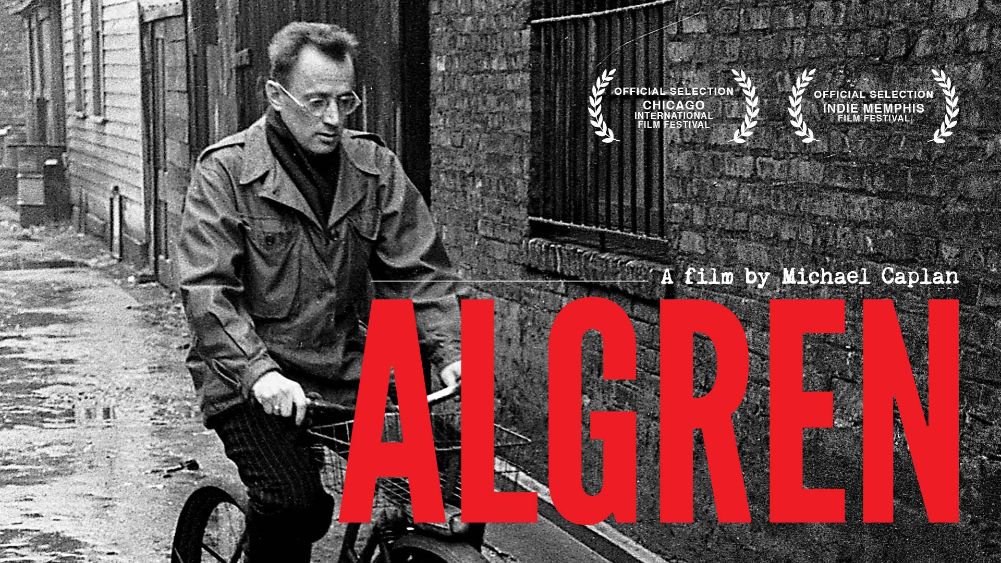 Thursday, February 17
Algren
Directed by Michael Caplan
First Run Features | Documentary Short | USA | 2021
Algren is a journey through the gritty world, brilliant mind, and noble heart of Nelson Algren. Exploding onto the national scene in 1950 after winning the first-ever National Book Award for The Man with the Golden Arm, Algren defined post-war American urban fiction with his gritty, brilliant depiction of working class Chicago.
Hemingway declared him second only to Faulkner; Vonnegut dubbed him a literary groundbreaker. Hollywood soon came calling, immortalizing his breakout novel with none other than Frank Sinatra in the lead role. Algren even won a notorious place in both the heart and work of France's premiere feminist, Simone de Beauvoir.
Including never-before-seen archival footage, newly uncovered audio recordings and his own rarely seen, personal photo collages, Algren charts the rise and fall of a man whose transgressions, compassion and thirst for justice pushed him to dedicate his life and career to giving a voice to the voiceless. Through interviews with Algren's friends, literary experts and artists—including William Friedkin, Russell Banks, Philip Kaufman, Billy Corgan and John Sayles—the film is an intimate, witty and even antagonistic portrait of a tireless champion of America's most marginalized.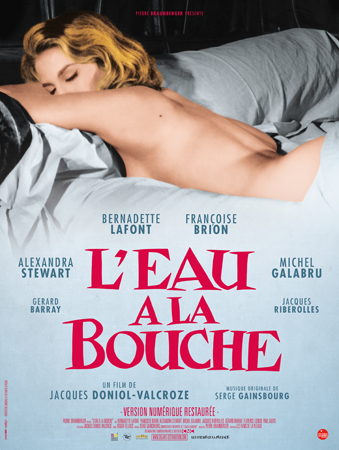 Friday, February 18
A Game for Six Lovers (L'eau a la bouche)
Directed by Jacques Doniol-Valcroze
Music by Serge Gainsbourg
Icarus Films | Feature | France | 1960
In a manor in the Pyrenees, six people gather for the reading of a will: The mistress of the house, Milena (Françoise Brion), her cousins Séraphine (Alexandra Stewart) and Jean-Paul (Paul Guers), her lawyer and her servants, Prudence (Bernadette Lafont) and Cesar (Michel Galabru). Couples form for a night, and at dawn, the masks come off. With music by Serge Gainsbourg.
"Pleasantly erotic." — Andrew Sarris, The Village Voice
OVID EXCLUSIVE – SVOD PREMIERE
---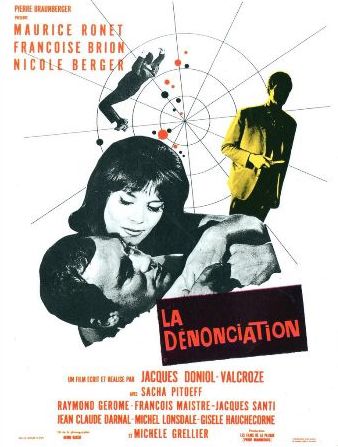 La Denonciation (The Immoral Moment)
New Restoration!
Directed by Jacques Doniol-Valcroze
Icarus Films | Feature | France | 1961
Returning to a night club where he forgot his sweater the night before, Michel Jussieu (Maurice Ronet) is the involuntary witness to the murder of a far right-wing journalist. He recognizes the murderers — Eleonore (Nicole Berger) and Patrice (François Maistre), members of a secret political organization he has known since the resistance years. When he is accused of the murders, Michel cannot bring himself to reveal the truth.
"Jacques Doniol-Valcroz propels us into his darkest and most ambitious film."
— FrenchFilms.org
OVID EXCLUSIVE – SVOD PREMIERE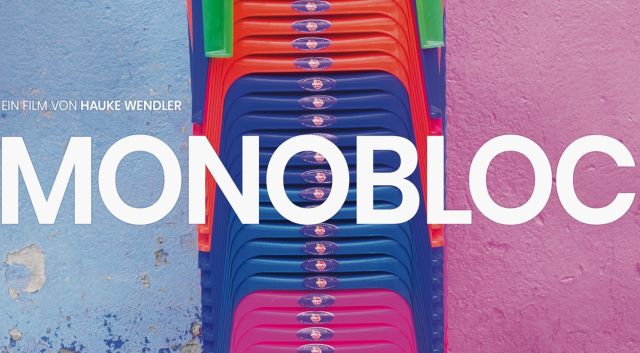 Wednesday, February 23
Monobloc
Directed by Hauke Wendler
Icarus Films | Documentary | Germany | 2021
The monobloc plastic chair is the best-selling piece of furniture that ever existed, known on every continent, across all national borders and social boundaries. Estimates claim that there are a billion units of this chair worldwide. At the very least.
A feature-length documentary, Monobloc tells the story of how this unsightly plastic chair took the world by storm. How this chair destroys livelihoods and brings affluence. How it threatens our environment and 'good taste'. Yet also about how the monobloc chair makes disabled people happy and the many, many millions to whom a chair is a chair and nothing more.
OVID EXCLUSIVE – SVOD PREMIERE
Thursday, February 24
The Mystery of Picasso
Directed by Henri-Georges Clouzot
Milestone Films | Documentary | France | 1956
Like a matador confronting a bull, the artist approaches his easel, his eyes blazing. As he wields his brush, we see through the canvas as the artwork unfolds, erupts, dances into being before our eyes. Pablo Picasso, the most influential artist of the twentieth century, is making a painting, and Henri-Georges Clouzot, the famous French director (The Wages of Fear and Diabolique), is making a movie. And what a movie! The Mystery of Picasso stands alone as the greatest film about art and the creator.
In 1955, Clouzot joined forces with his friend Picasso to make an entirely new kind of art film "a film that could capture the moment and the mystery of creativity." Together, they devised an innovative technique the filmmaker placed his camera behind a semi-transparent surface on which the artist drew with special inks that bled through.
"The gold standard of nonfiction films about the creative process." —Orlando Sentinel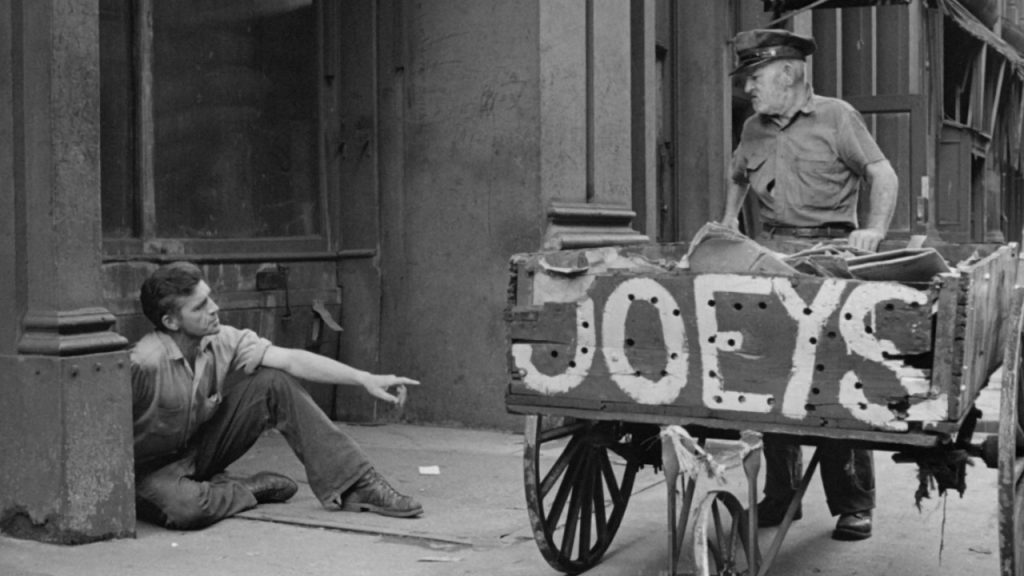 Friday, February 25
On the Bowery
Directed by Lionel Rogosin
Milestone Films | Documentary/Feature | USA | 1956
On the Bowery chronicles three days in the drinking life of Ray Salyer, a part-time railroad worker adrift on New York's skid row, the Bowery. When the film first opened it 1956, it exploded on the screen, burning away years of Hollywood artifice, jump-starting the post-war American independent scene and earning an Oscar nomination. On the Bowery is simultaneously an incredible document of a bygone era and a vivid and devastating portrait of addiction that resonates today just as it did when it was made.
"On the Bowery offers some of the most indelible faces in an American docudrama, faces ravaged by alcohol and poverty, creased by defeat and self-deception, surrounded by a New York City that does not care. Yet no one on screen asks for pity." —The Chicago Tribune
---
The Connection
Directed by Shirley Clarke
Milestone Films | Feature | USA | 1961
Shirley Clarke was a vital part of the burgeoning post-war American film movement. She was one of the first signers — and the only woman — of the New American Cinema manifesto in 1961. For her first feature film, she decided to take on a controversial play by Jack Gelber that was running off-Broadway. The Connection was a play within a play within a jazz concert. It portrayed a group of drug addicts, some of them jazz musicians, waiting in a New York loft apartment for their drug connection. A producer and a writer, meanwhile, have entered their lives to study them and write a play about them. The brilliantly written Beat dialogue was blended with jazz music written by the great pianist Freddie Redd.
"A lean, mean saga of jazz, junk and rebellion." —Salon
---
The Exiles
Directed by Kent Mackenzie
Milestone Films | Feature | USA | 1961
The Exiles chronicles a night in the life of a group of 20-something Native Americans who left reservation life in the 1950s to live in the Bunker Hill district of Los Angeles. The film is is a narrative feature with a script that was pieced together from interviews with the documentary subjects. Groundbreaking and influential, this is is a gritty and poetic, frills-free depiction of a marginalized Los Angeles community.
"Kent Mackenzie's magnificent, long-undistributed, unclassifiable first feature, The Exiles, stands as a rare consideration of the inner and outer lives of American Indians in a big American city." —The Boston Globe
Complete list of films premiering on OVID this month (in alphabetical order):
A Biography of Lilith, Lynne Sachs (1997)
A Month of Single Frames, Lynne Sachs (2019)
A Year in Notes and Numbers, Lynne Sachs (2017)
Algren, Michael Caplan (2021)
And Then We Marched, Lynne Sachs (2017)
Bless Their Little Hearts, Billy Woodberry (1983)
Come Back Africa, Lionel Rogosin (1959)
The Connection, Shirley Clarke (1961)
Exile: A Myth Unearthed, Ilan Ziv (2011)
The Exiles, Kent Mackenzie (1961)
Fagara, Heiward Mak (2019)
Futures Vedettes (School for Love), Marc Allégret (1955)
Hang in There, Kids! Laha Mebow (2014)
Julietta, Marc Allégret (1953)
L'eau a la bouche, Jacques Doniol-Valcroze (1960)
La Denonciation, Jacques Doniol-Valcroze (1961)
Lady Chatterly's Lover, Marc Allégret (1955)
Monobloc, Hauke Wendler (2021)
My Brother's Wedding, Charles Burnett (1981)
The Mystery of Picasso, Henri-George Clouzot (1956)
No Maps on My Taps, George Nierenberg (1979)
On the Bowery, Lionel Rogosin (1956)
Ornette: Made in America, Shirley Clarke (1985)
Run For Love, Zhang Yibai, Guan Hu, Zhang Meng, Teng Huatao, Gao Qunshu (2016)
Say Amen, Somebody George Nierenberg (1982)
Sen Sen, An Bang (2017)
Show Me Your Love, Ryon Lee (2016)
Strange Victory, Leo Hurwitz (1948)
Tip of My Tongue, Lynne Sachs (2017)
The Wasted Times, Er Chang (2016)
Vampire Cleanup Department, Yan Pak-wing and Chiu Sin-hang (2017)
You Got to Move, Lucy Massie Phenix and Veronica Selve (1985)